Did both of you share fond memories together in Japan? Is Japan the first country both of you travelled to together? If yes, and if you are ready to ask for her hand and move on to the next phase of life with your lady, this is a guide that you shouldn't miss!
Even if not, read on! Who knows you might change your mind at the end of this post, giving her a huge surprise by proposing overseas!
Shinjuku Gyoen
Shinjuku Gyoen (新宿御苑) is one of the largest and most popular parks in Tokyo. Famed as one of the best hanami (cherry-blossom viewing) spots, it attracts flocks of locals and tourists during spring.
However, the park offers more than a spot for enjoying the magnificence of Sakura. Amble through the meandering walking paths flanked by deciduous trees that changes its colour seasonally. Fly over depending on which colour palette you love most!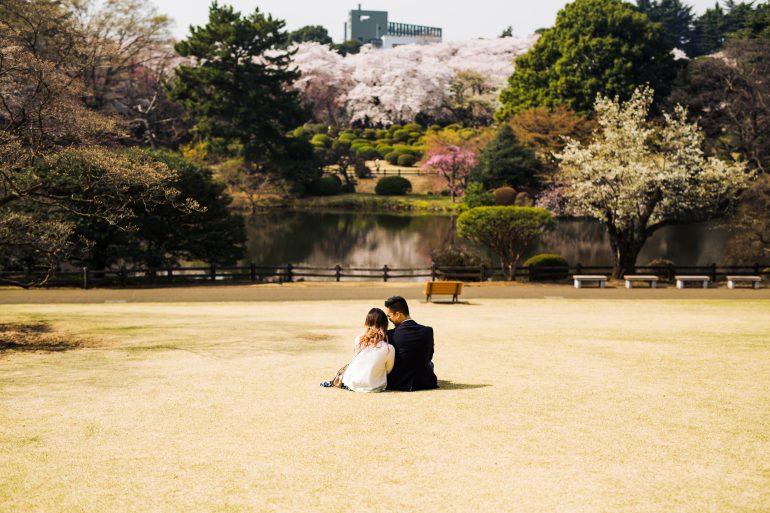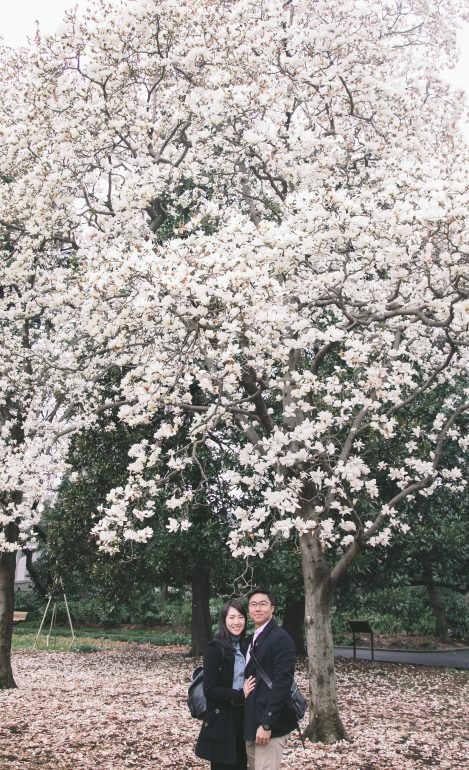 Keage Incline
Let the calmness take over as you walk along the canal inclined plane system which is surrounded by greens. These greens, however, do not remain green throughout the year. As spring arrives, the entire vicinity is flushed with pastel pink, giving it a romantic vibe.  Walk below the cherry blossom arches with your loved one to immerse yourself in this atmosphere.
When the mood is right, garner the courage and ask for her hand!
Philosopher's Path
If you want to enjoy the spectacular sight of an explosion of colours along the stone paths. This is where you should be heading. The orange and red foliage in autumn or the blush pink petals in spring are equally mesmerising. You know the drill, set the right mood for your next big step!
Fun Fact: did you know that the Philosopher's Path (哲学の道) follows a canal that was built in the Meiji Period to revitalise the stagnant economy in Japan? Yep, now you know. Go ahead to impress your lady with this fact to earn some brownie points!
Gion District
The quaint houses along the paths are so charming and picturesque. Definitely not something that can be found in Singapore. If you are planning to do a surprise proposal, Seize the opportunity to pop the big question when she is distracted by the picturesque landscape. You'll definitely catch her by surprise.
This area is a gem for photo taking so don't forget to take snap at every corner to capture the sweet moments both of you share!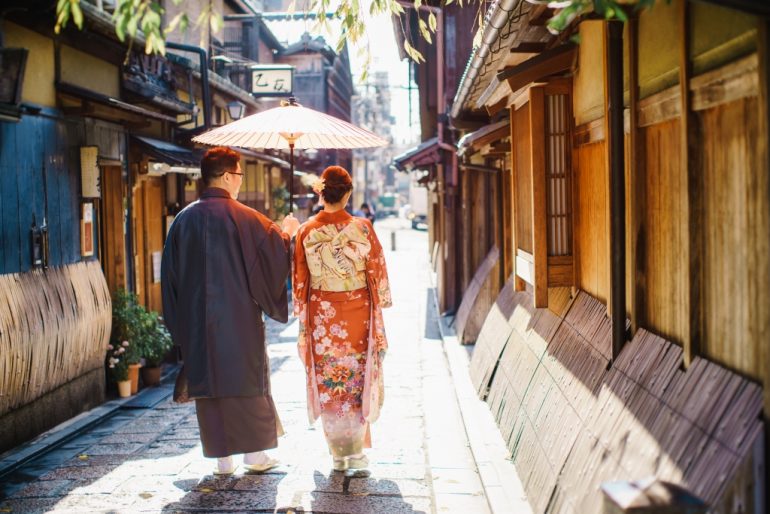 Fushimi Inari Shrine
The vermillion torii gates at the Fushimi Inari Shrine (伏見稲荷大社) has become the iconic symbol of the shrine that is so picture-worthy! These parallel rows of torii gates are called Senbon Torii ("thousands of torii gates") and are situated along the hiking trail at the back of the shrine's main ground.
If both of you are not up to climbing to the summit which takes about 2-3hrs, you are free to walk to your heart's content before heading back. There are other shrines, miniature torii gates and restaurants along the way so feel free to stop by. While you may be distracted by the stunning scenery, do not forget your main mission: PROPOSE!

Arashiyama Bamboo Grove
Another star attraction is Japan is no doubt the Arashiyama Bamboo Grove. Standing amidst the soaring stalks of bamboo almost makes you feel like you have been transported into another world. The serenity in the groves is unbeatable and it is here where nature has left a tranquil spot for you to enjoy the intimate moments with your other half. So what are you waiting for? Take out the ring and ask for her hand!
Check us out if you would like to capture all the intimate and key moments of your big day. Our stealthy and skilled photographers will definitely not miss any precious and sweet moments!