A honeymoon is probably every couple's most anticipated part of their wedding journey as they celebrate the end of a hectic few months of preparation and the beginning of their life together.
Depending on the extent that you've extinguished your wedding budget, here are a couple of popular honeymoon destinations that you can consider!
Japan
One of the most visited countries of all time, Japan offers a variety of sights and activities that keeps tourists coming every year.
With so many of its lovely cities each having their own charm, you will never run out of places to visit here!
Recommended honeymoon activities: 
Experience the traditional Japanese culture in their centuries-old shrines and pen down your hopes for the future on their wooden plaques.
Visit their many lovely parks and get close and personal with some free-roaming deers at Nara Deer Park
Put on a Kimono and explore the traditional streets of Kyoto's Gion District
Learn more about honeymoon photoshoots in Tokyo, Kyoto, Osaka or Nara.
SEE ALSO: Comprehensive Guide To Kimono Rental And Photoshoot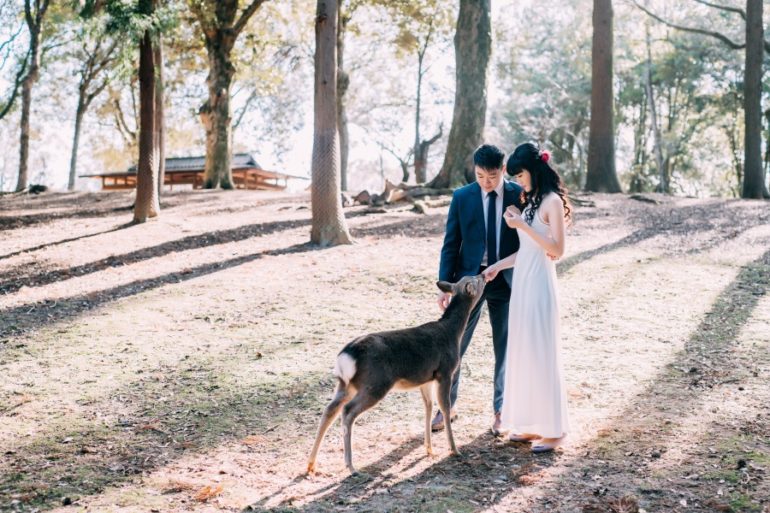 Taiwan
If you are on a budget, this may be the best place for you. Taiwan is a popular holiday destination for all ages because there isn't anyone who doesn't love FOOD AND SHOPPING!
To make that even better, Taiwan offers CHEAP FOOD AND SHOPPING! I'm sold, take me.
Recommended honeymoon activities:
Just keep eating, don't let it stop.
Visit one of their vibrant theme parks and bring out the child-like sides of both of you.
Take a short trip to Tainan and explore its old streets and the popular Tainan Zoo.
Learn more about honeymoon photoshoots in Taiwan.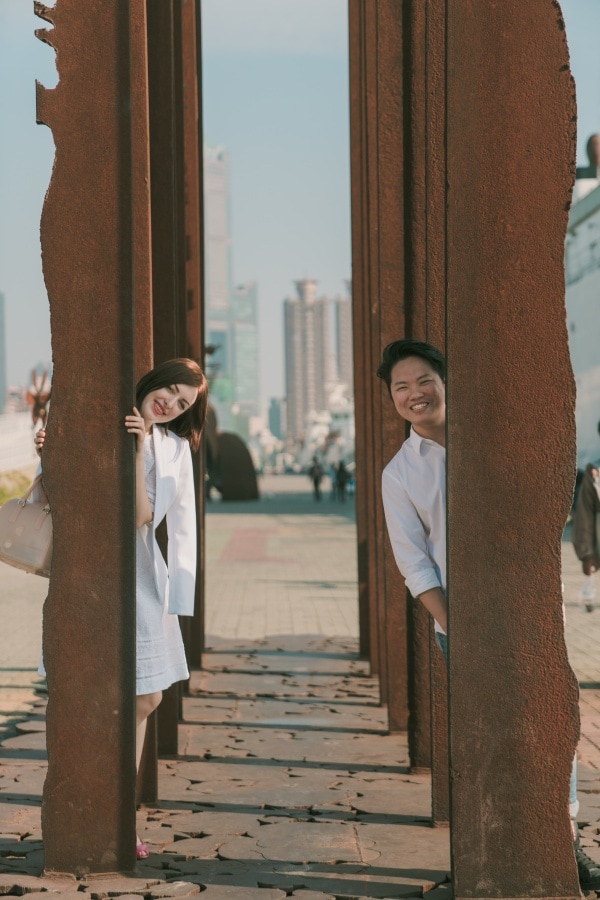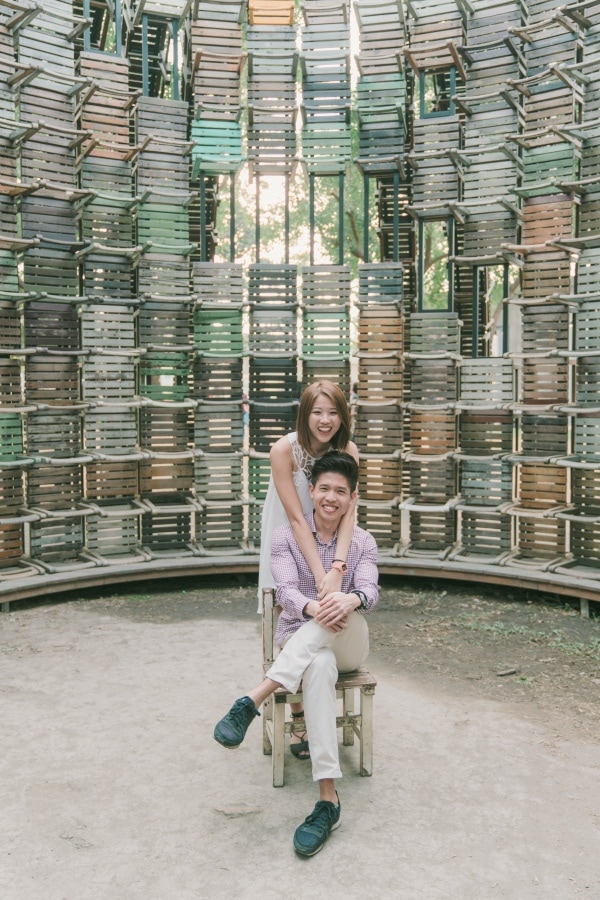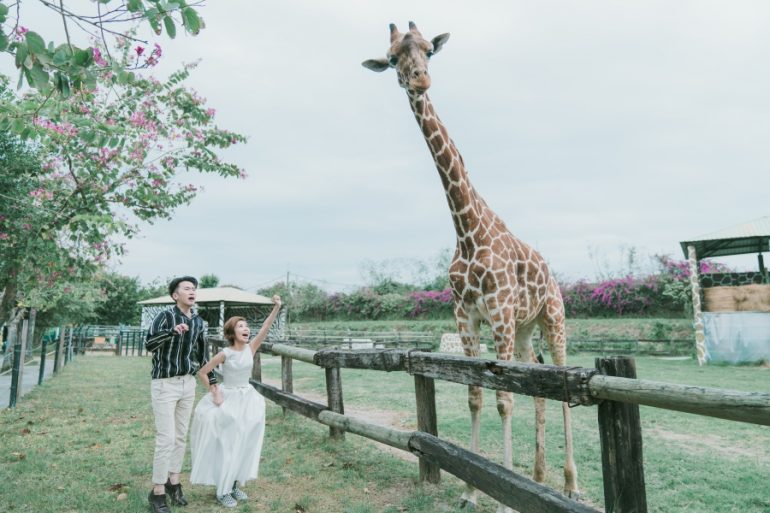 Paris
It's time to reward yourself for doing a good job on your wedding budgeting. Pamper yourself with a luxurious trip to the City Of Romance! A stunning city that is on everyone's travel bucket list, you will fall head over heels for this lovely place in no time.
Recommended honeymoon activities: 
Cafe-hop at the city that never runs out of quaint little cafes lining its charming streets.
Visit the iconic Lourve Museum and pretend to admire the art pieces that you can't figure out.
Take a romantic stroll along the Seine River with your special one.
Learn more about honeymoon photoshoots in Paris.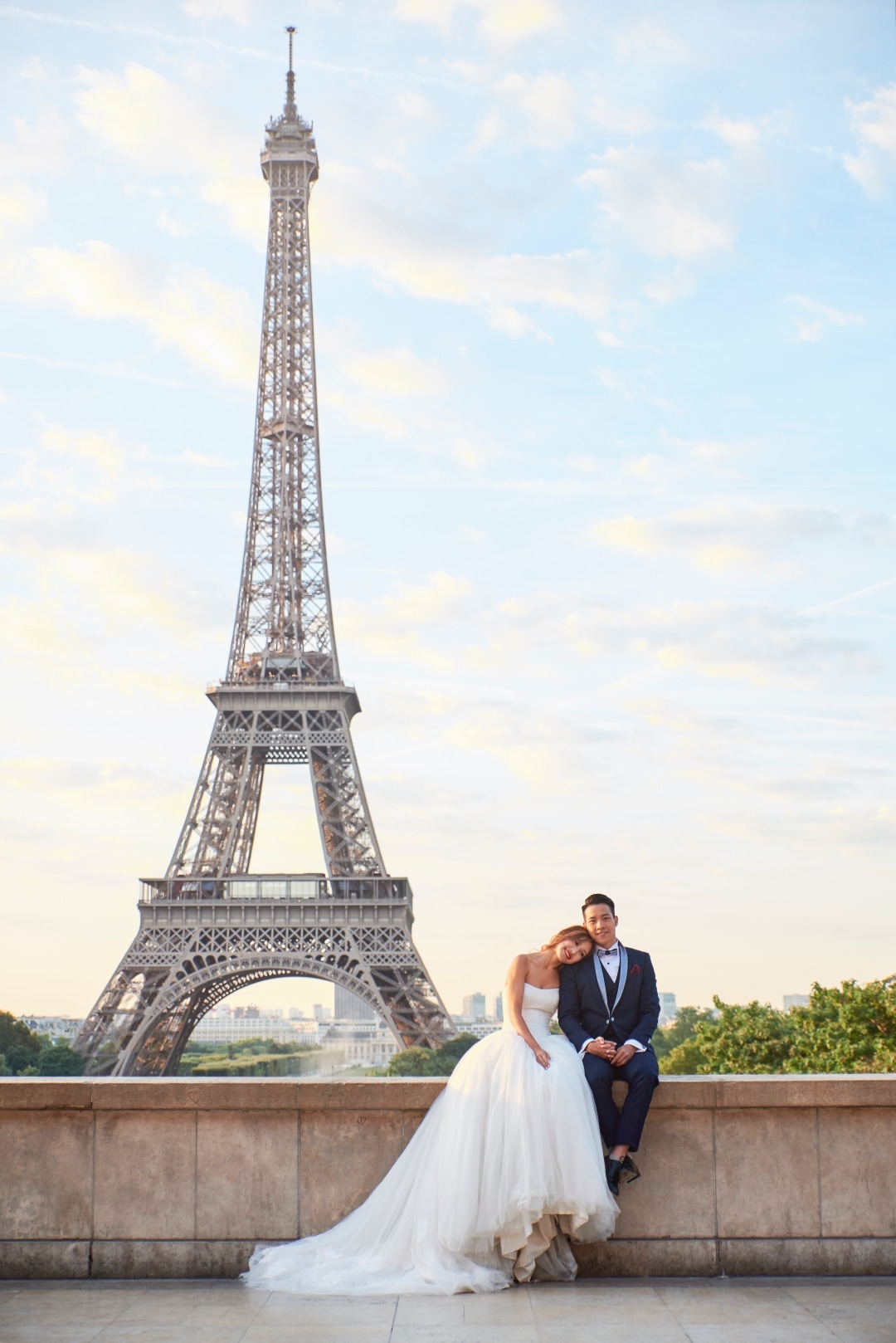 Korea
Another popular holiday destination, there are so many things to keep you occupied from day till night. With its equal balance of natural sights and modernised shopping district, you will be getting the best of both worlds in Korea!
Recommended honeymoon activities: 
Shop till you drop at the bustling Hongdae and Myeongdong shopping streets.
Visit the Hanok villages and majestic Gyeongbokgong in their traditional Hanbok costume.
Take 2 days to travel out to Jeju Island and discover the vast natural beauty that awaits.
Learn more about honeymoon photoshoots in Korea.
SEE ALSO: 8 Hidden Photoshoot Locations At Jeju Island That Google Doesn't Show You
Bali
For the couples who just want to chill and enjoy each other's company, Bali is the way to go! Being the most popular tropical paradise, you will be able to fully connect with nature and be surprised by how beautiful this place truly is. There are also many trekking routes here to satisfy the sporty side of you!
Recommended honeymoon activities:
Catch the sunrise while on a boat ride at the lovely Lake Tamblingan.
Have a splashing fun at the hidden waterfalls all over Bali.
Admire the stunning sunset alongside your loved one at one of Bali's many pristine beaches.
Learn more about honeymoon photoshoots in Bali.
SEE ALSO: 4 Of The Best Waterfalls In Bali For Photos That Look Absolutely Unreal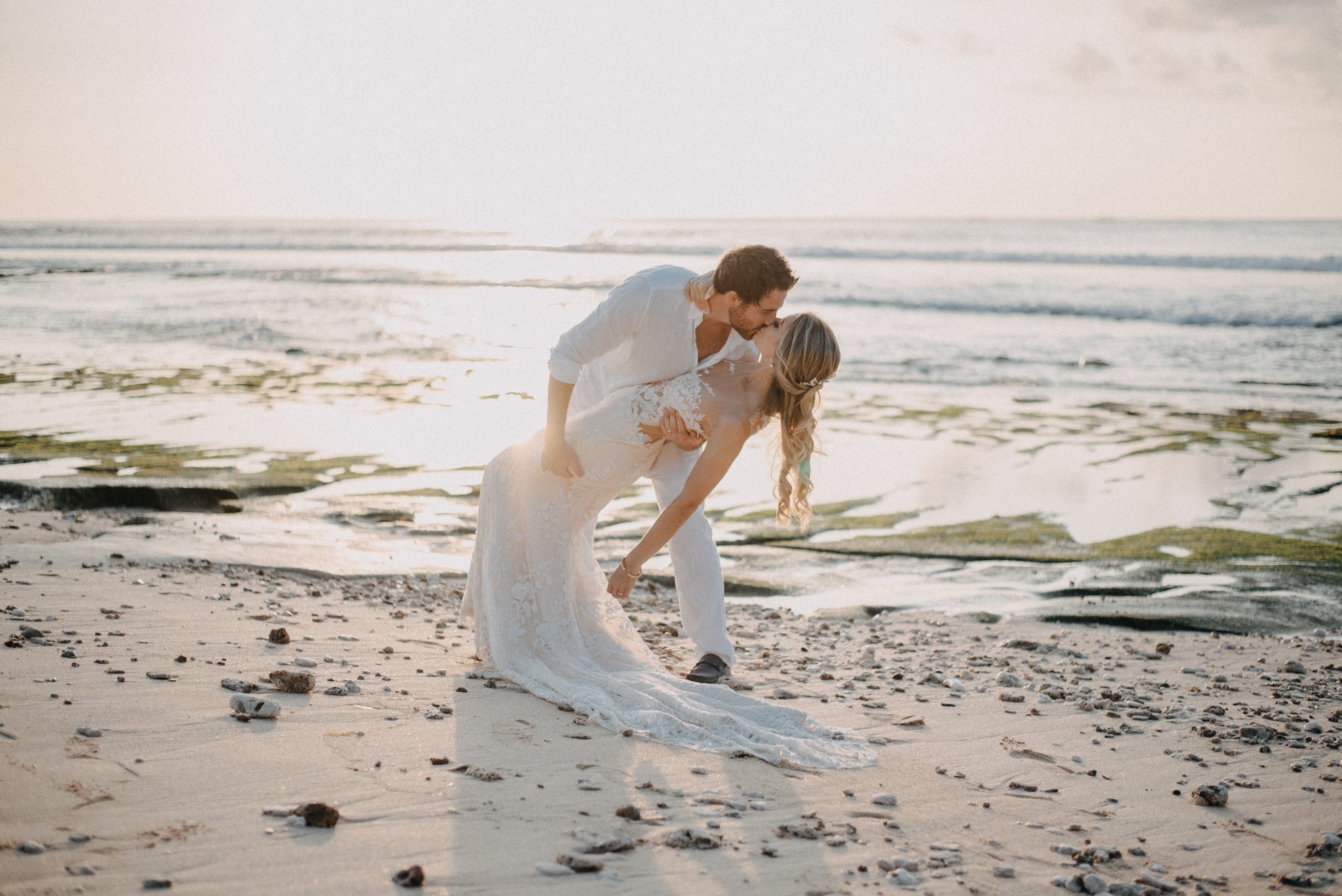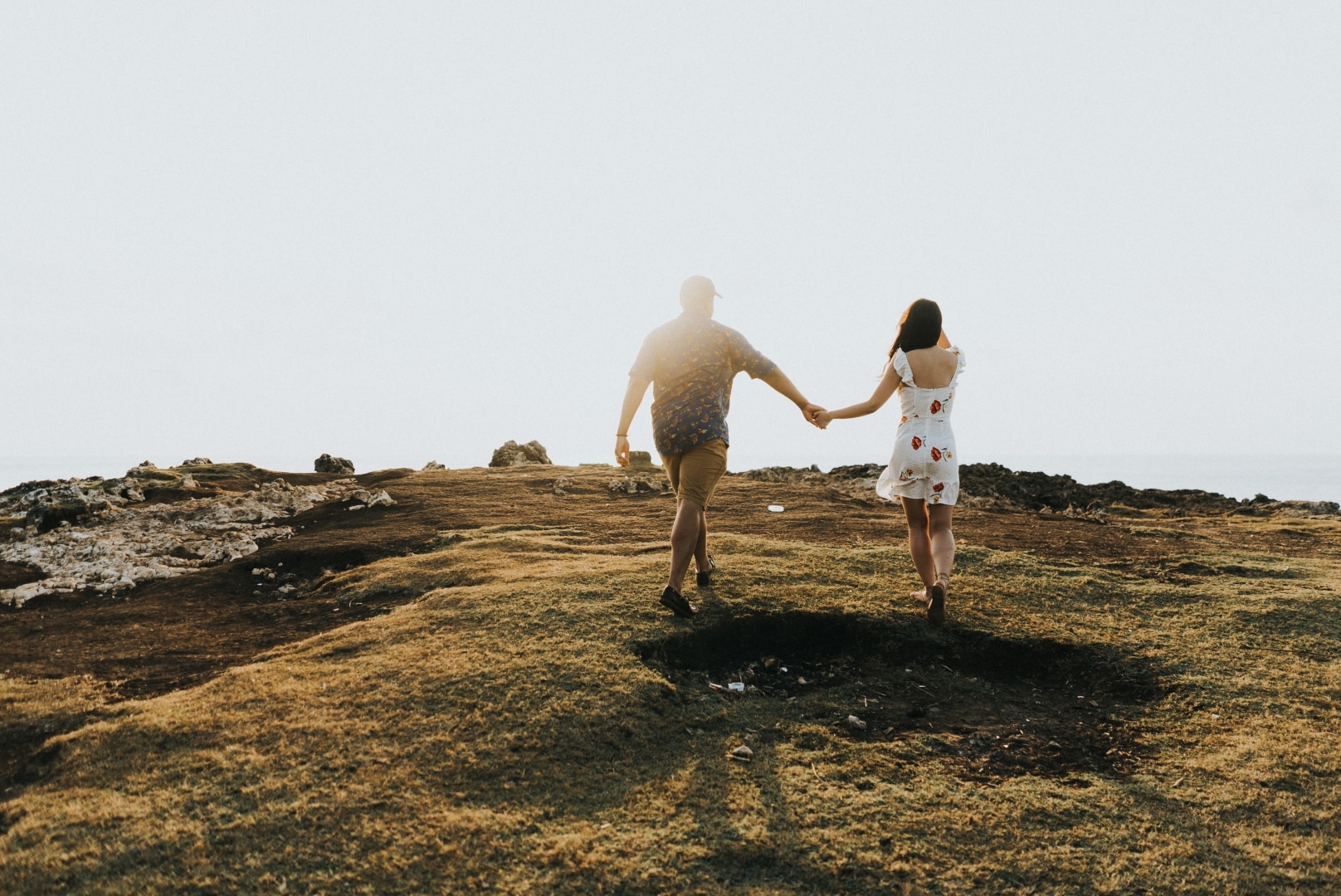 Book A Honeymoon Photoshoot
Since your honeymoon is such a special trip, why not top it off with a honeymoon shoot to document the start of your married life?
OneThreeOneFour specialises in destination photography all over the world and we would love to bring you to all the most beautiful places!
Head to our website for more information on our honeymoon photoshoot packages now!