Melbourne is crowned the World's Most Livable City because of it's well balanced mixture of affordable food, entertainment, sports and everything else!
Besides the lovely cafes and parks, here's a guide on both the mainstream and hidden gems that you can find in Melbourne city.
We promise your Instagram feed will look amazing by the end of the trip!
1. Brighton Beach
This renowned beach is a must-visit when you are in Melbourne. The row of colourful wooden houses lining the peaceful shores of Brighton Beach is a total picture-worthy spot that will surely get your "likes" to a new high!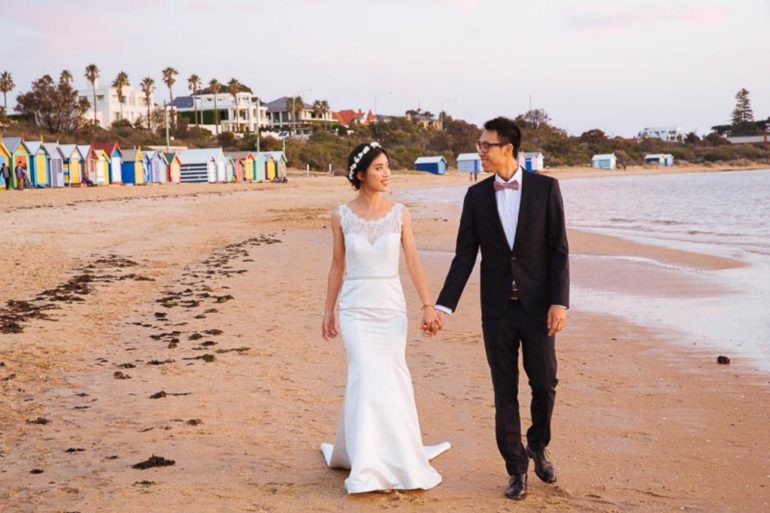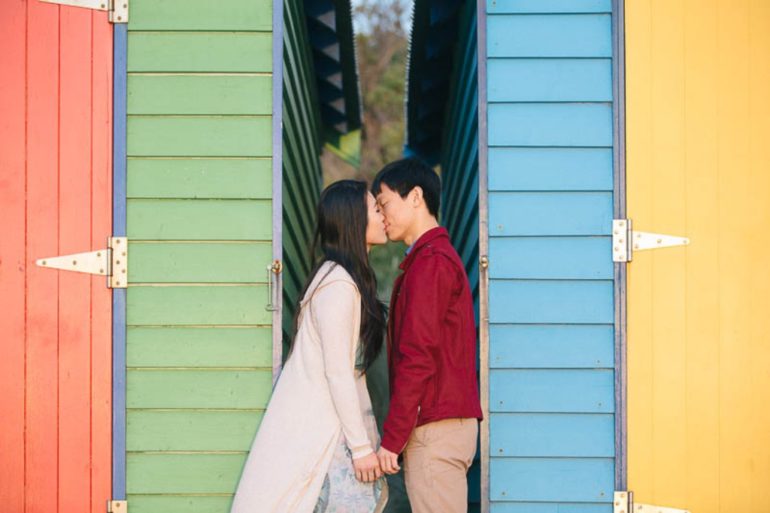 2. Cape Schnack
You'll have to take a 2 hours drive out to this breathtaking cape, which is probably the most stunning natural gem that you can find near Melbourne!
Cape Schnack is surrounded by greenery and offers a panoramic view of the gushing waves of Bass Straits. Be sure to visit the white lighthouse that is extremely photogenic!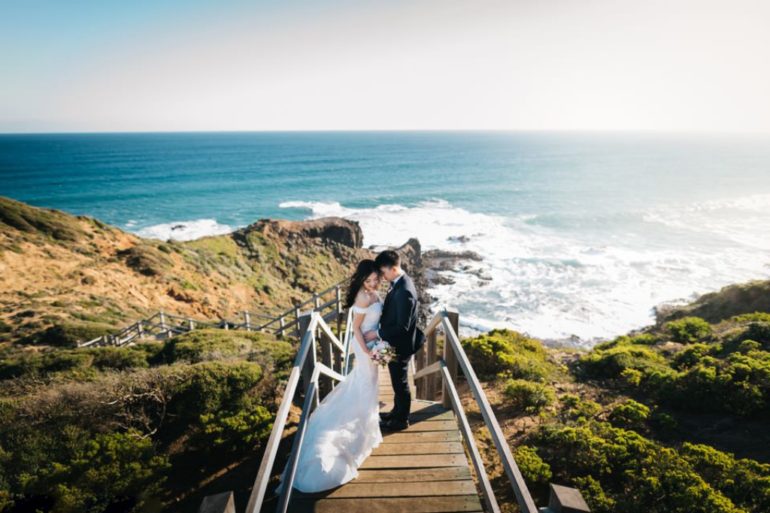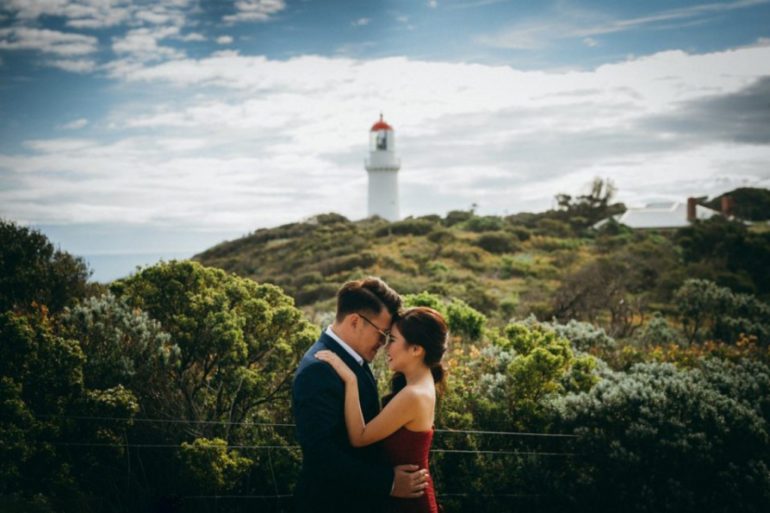 3. Sandringham Yacht Club
Nobody expected a yacht club to be such a beautiful place for a photoshoot until one of our couples did it and their photos look so gorgeous! The luxurious white yachts complement the deep blue waters perfectly and made such a simple but lovely backdrop.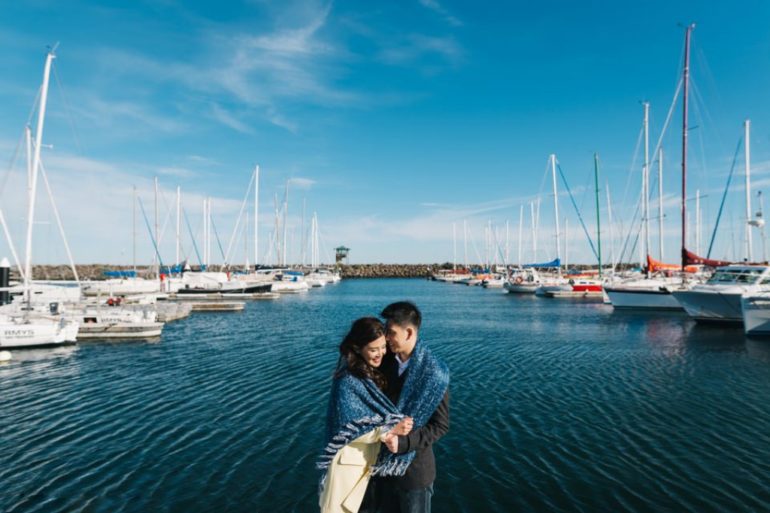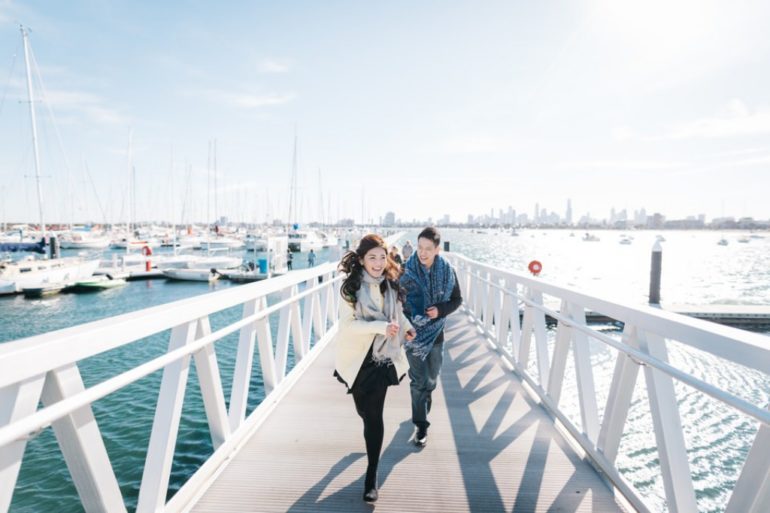 4.  Hosier Lane
Melbourne is home to many talented street artists who do us all a favour by beautifying the charming alleys with bold and colourful graffiti. You will be able to spot many of these wall arts all over Melbourne but Hosier Lane remains one of the best!
Some street buskers also like to perform here so you can indulge in your photo taking while enjoying some nice music.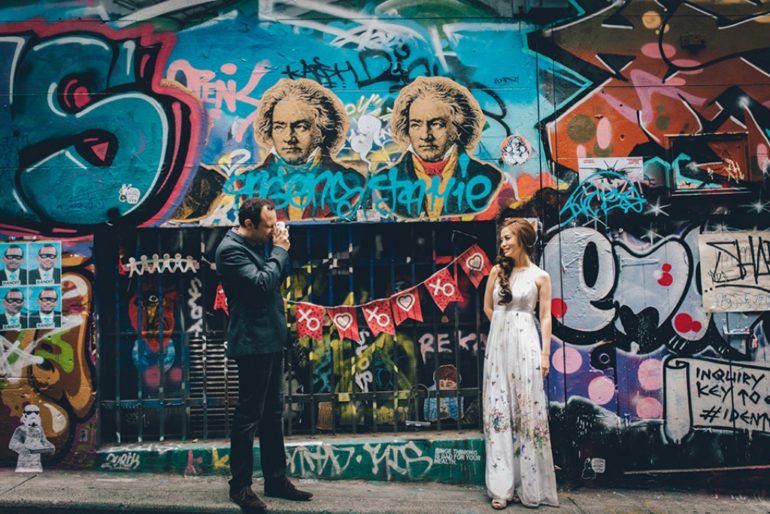 5. Royal Exhibition Building (Carlton Gardens)
The Royal Exhibition Building is a world heritage site that looks gorgeous both inside and out.
The building is surrounded by the Carlton Gardens which is extremely scenic and peaceful. The two rows of trees right in front of the building forms a beautiful foliage tunnel and is a popular photo spot for many!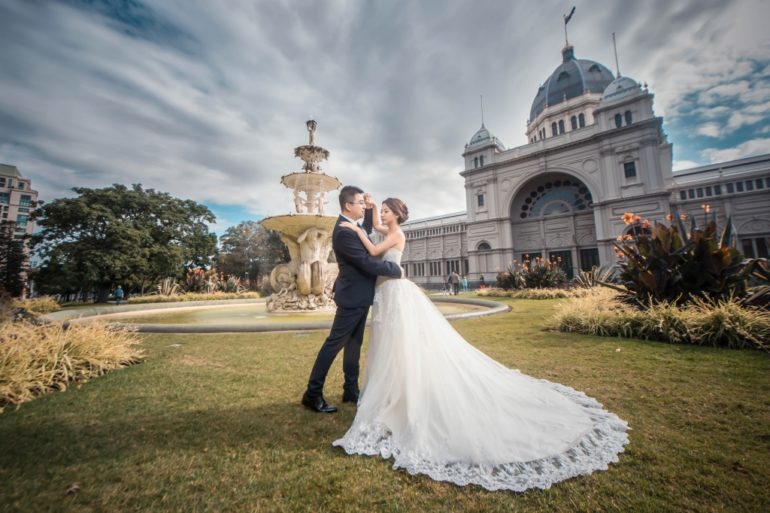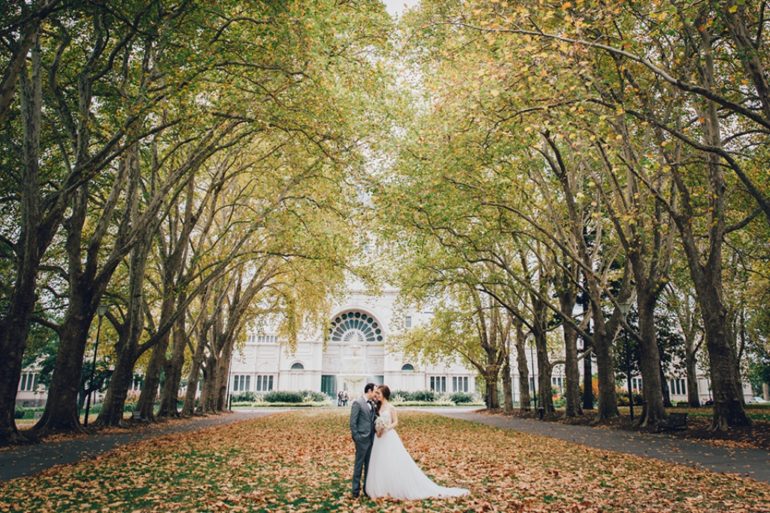 6. St. Patrick's Cathedral
One of the most prized architectural treasure in Melbourne, St. Patrick's Cathedral has been standing tall since the 18th century.
Its medieval architecture style has been preserved over the years to retain its gothic beauty and it is definitely everybody's favourite photo spot!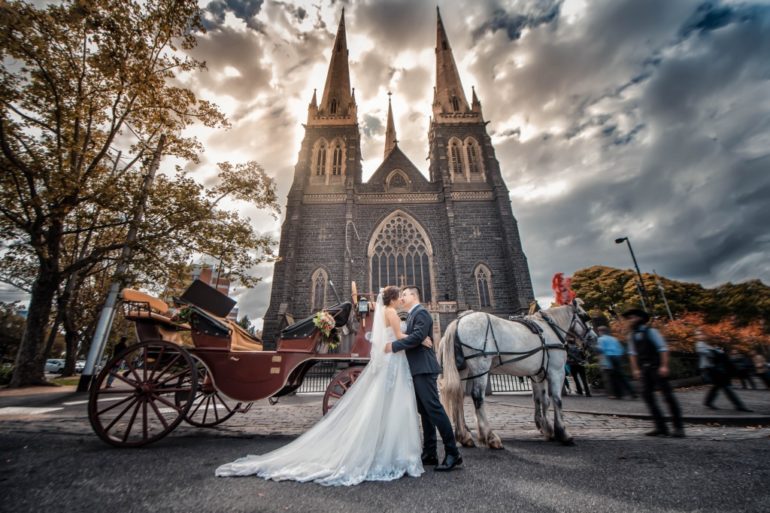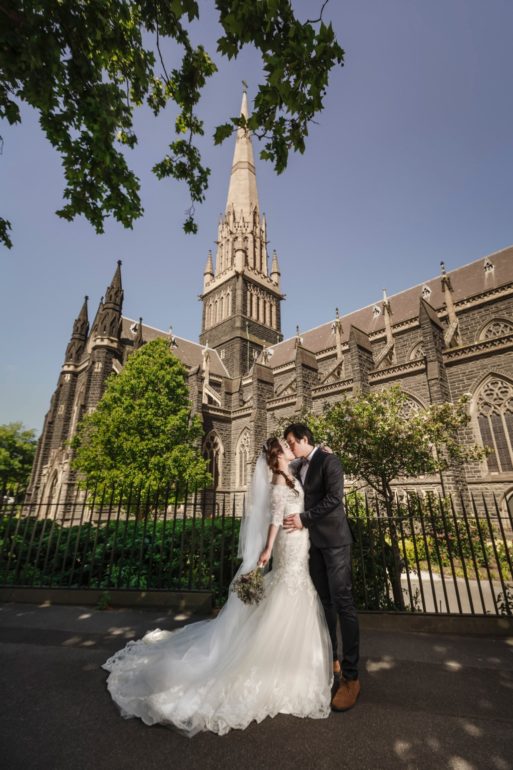 7. Flinders Street Railway Station
Flinders Street is a notable street in Melbourne that all tourists will definitely pass by since it is really close to the city centre.
The railway station is the most iconic symbol of Flinders Street and its ancient Baroque architecture can hardly be seen anywhere else in Melbourne. Remember to admire the beautiful interior of the railway station while you're here!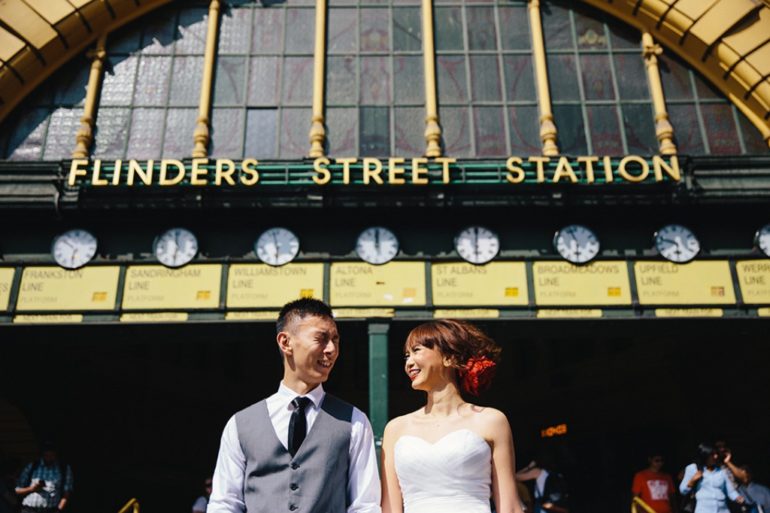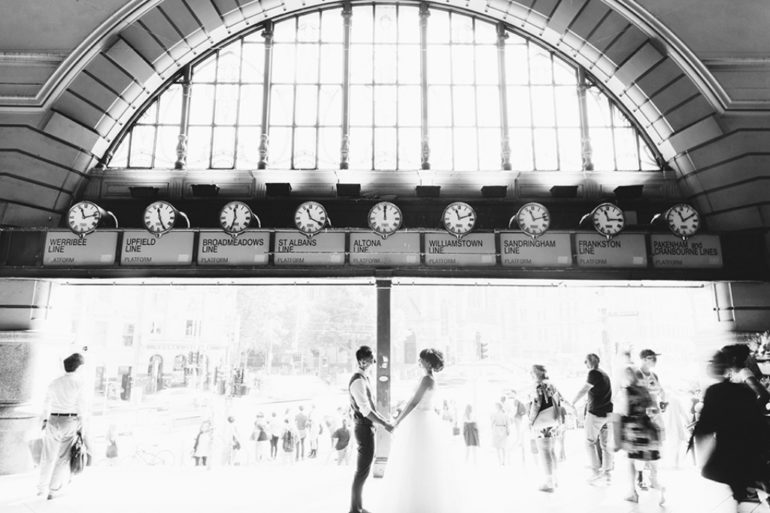 8. Fitzroy Town Hall
The Fitzroy Town Hall is a civic building that you can't miss while walking down Napier Street. This dark and majestic Victorian style building stands out amidst its unassuming surroundings and you'll find gorgeous photo worthy spots all around the building!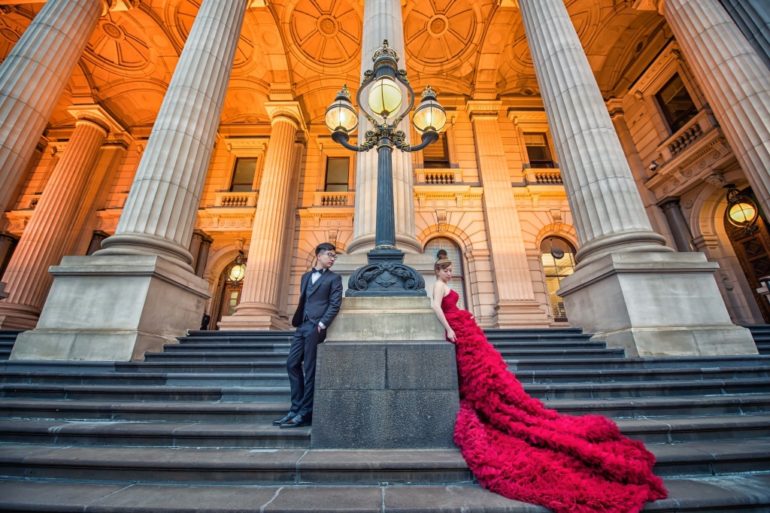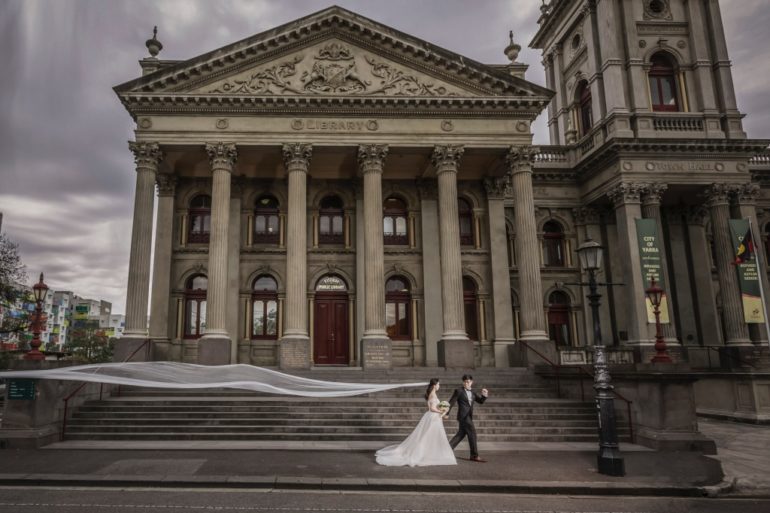 9. Port Melbourne Board Walk
Port Melbourne is a coastal suburb a short drive away from the city centre. Most tourists give this place a miss as there's almost nothing to do around here besides watching the huge cargo ships docking.
However, the boardwalk that leads out to the ocean is a stunner, especially with its white wooden railings and looming street lights that add an even cosier glow to the already charming place.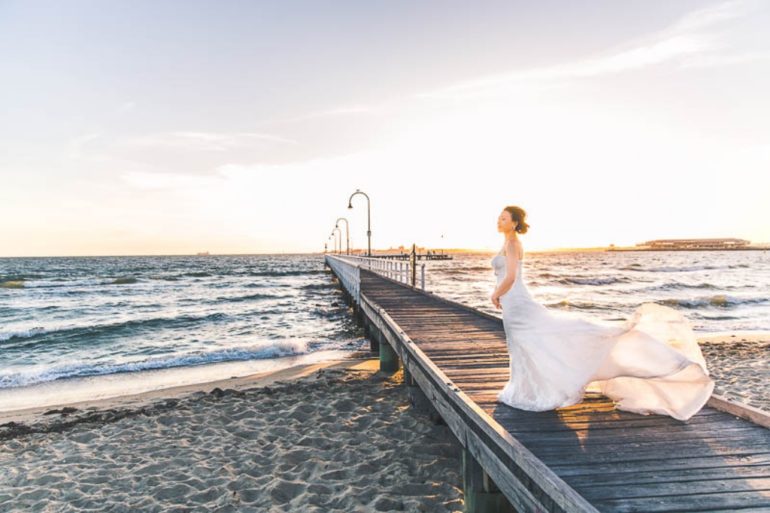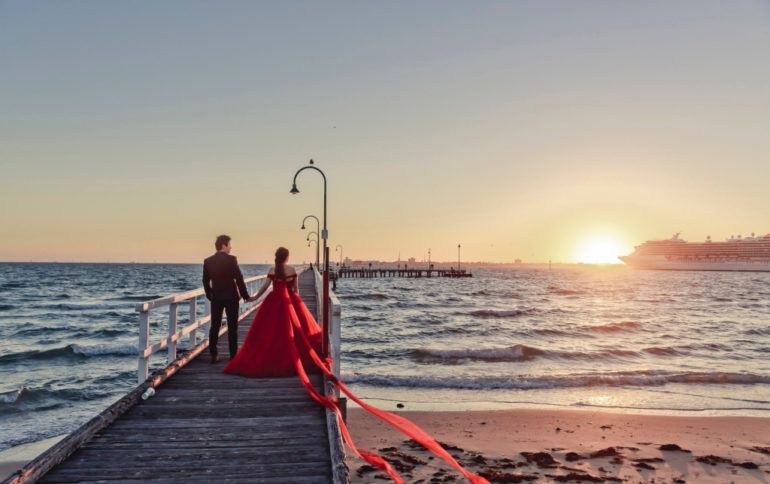 Book A Photoshoot With OneThreeOneFour
Why not complete your Melbourne trip with a photoshoot with your loved one?
From casual photoshoots to pre-weddings and even weddings, OneThreeOneFour can handle all the photography needs that you have!
Head to our website to find out more about our affordable Melbourne pre-wedding photoshoot packages now!