Airbnb is such an amazing invention to cover your accommodation needs when you travel overseas
However, there is another use for these beautiful Airbnbs and this may just be the up and coming trend!
At-home indoor photoshoots are increasingly popular in the recent years as couples prefer capturing their most natural interactions.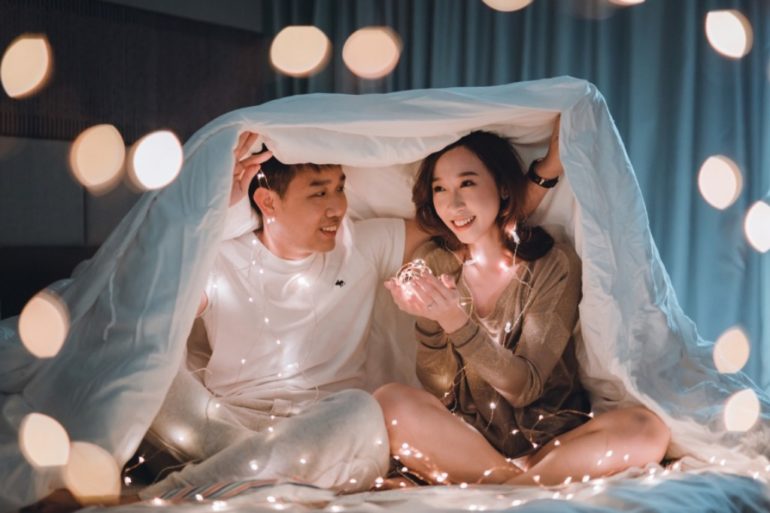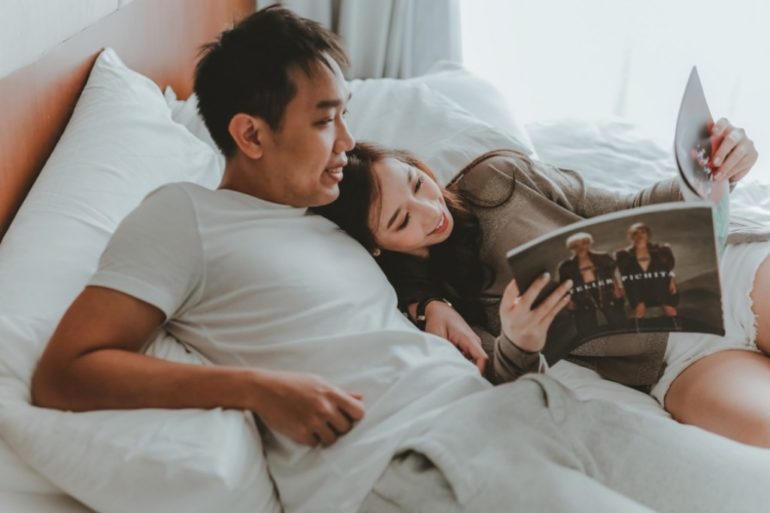 Here are 10 Airbnbs in Singapore that will make the perfect dream-home setting for your intimate photo session.
First things first though, do remember to seek permission from the Airbnb host and not damage any part of the house as you may be fined heavily!
We thought these kind of houses only exist in Hollywood movies until we spotted this gem. From huge fluffy beds to hanging chandeliers to a luxurious bathroom with a gorgeous bathtub, it just can't get any more perfect than this!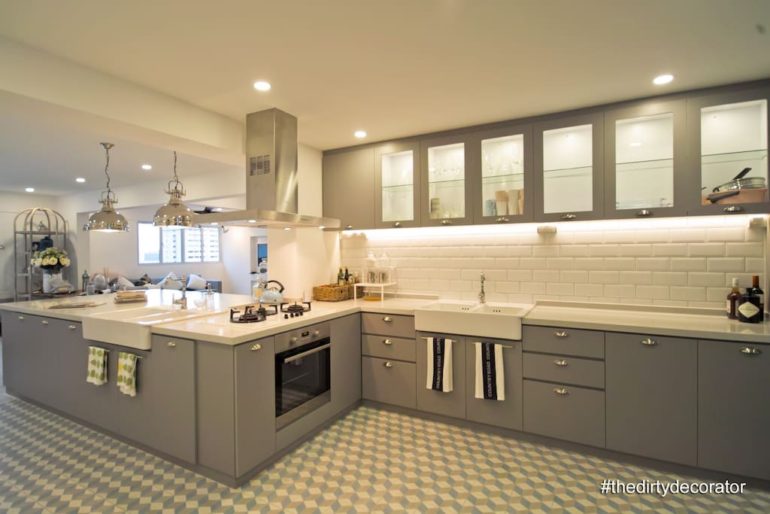 Credit: Airbnb
If you are looking for something less fancy, this is more than suitable. This homey studio features a rustic brick wall and what makes it even more amazing is the rooftop bar and open kitchen!
I'm totally in love with the design of this studio and I can already imagine 100 different ways to take a picture with every corner of this photogenic space!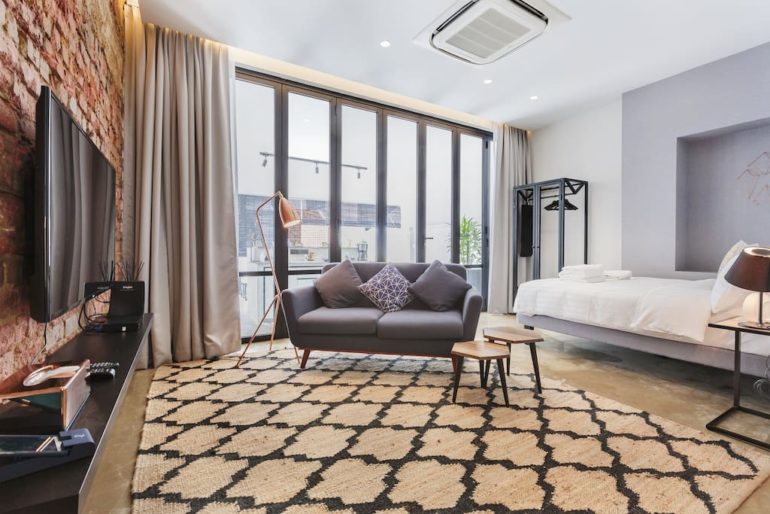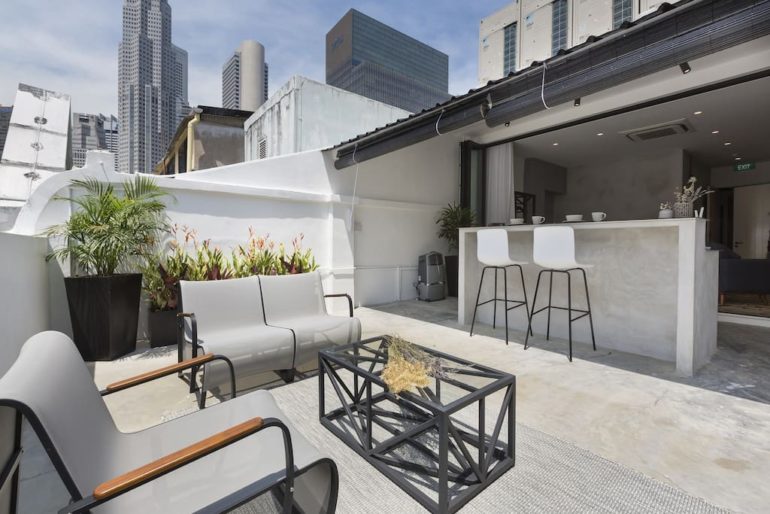 Credit: Airbnb
This is the bedroom of every girl's fantasy. A sleek white design with soft pink glow and victorian style full-framed windows?? Enough said, this is just straight out of a fairytale! The lovely windows will make sure you have the right amount of natural lighting for your photos.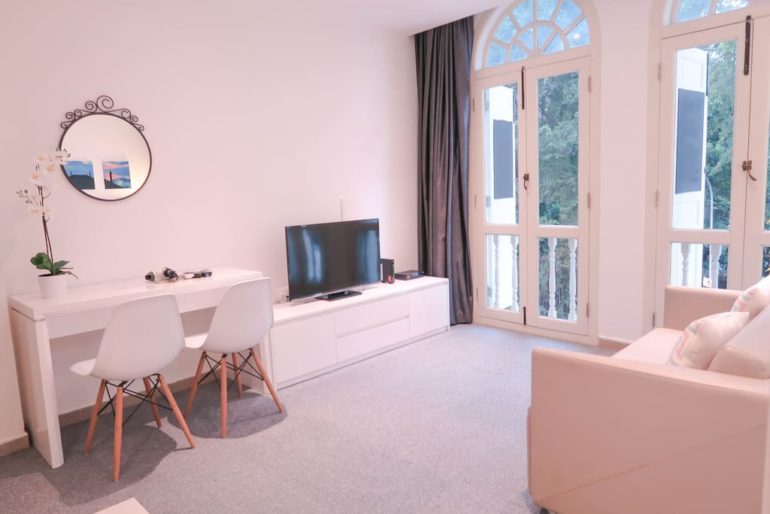 Credit: Airbnb
For scandi fans, this room is the epitome of how a Scandinavian interior should look like. It's a small space and perfect for a cosy indoor shoot with your special one.
The room is located in a Peranakan shophouse so you can also get plenty of photos taken around its premises! The next 3 listings are located in the same shophouse.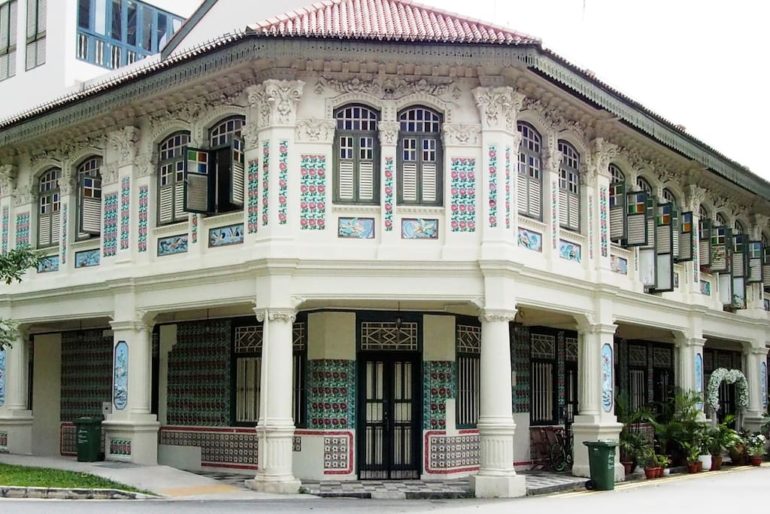 Credit: Airbnb
5. Moroccan Studio
We have got to give credit to the interior designers of these few rooms because stepping into this carefully decorated room instantly transports you to Morocco. The rattan chair and knitted cushion covers are so on point, I wish this was my room instead!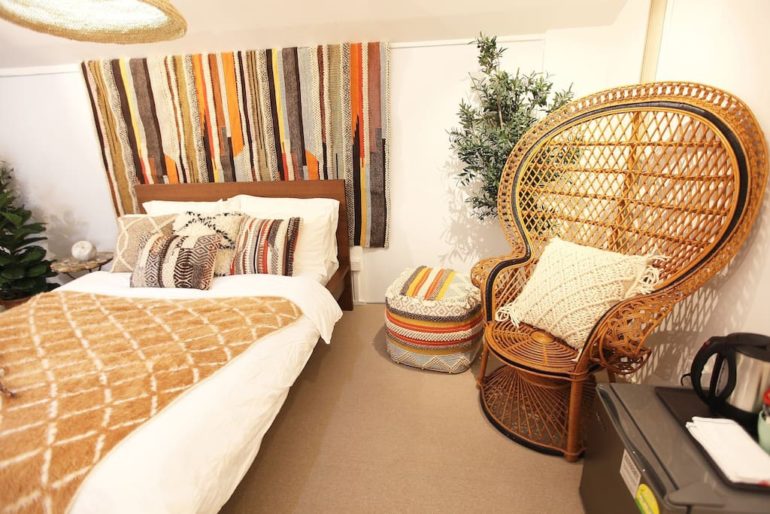 Credit: Airbnb
For couples who are looking for a pop in their photos, this room is perfect for you. Every furniture is a bold statement piece that contrasts with the navy blue wall. This room is full of personality and just waiting for the right couple to own it!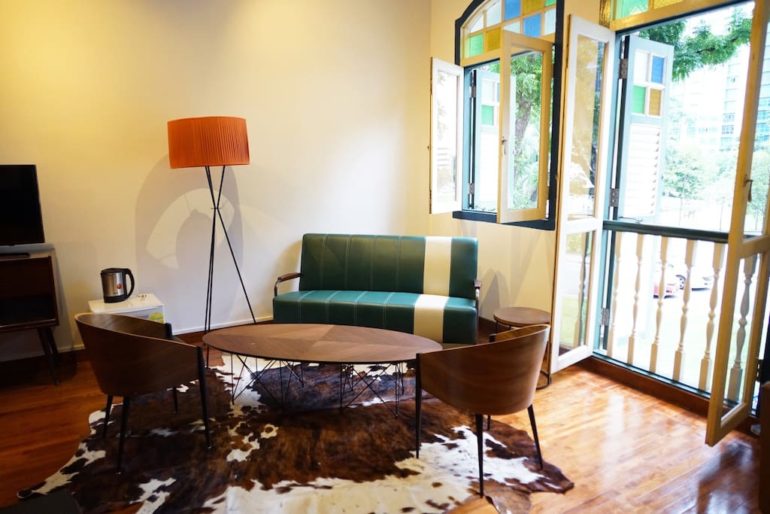 Credit: Airbnb
The last listing in this series of designer rooms, this Mandalay style space definitely doesn't lose out to its strong competitors. A clean look with just the right amount of woody touch, this is good for hippy couples who want to go boho style!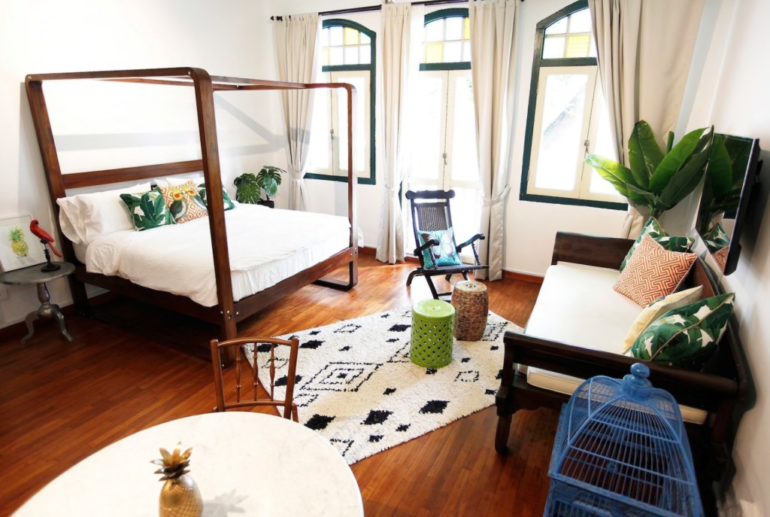 Credit: Airbnb 
Another house that is dreamy enough to exist in movies. Although most of us can hardly afford it, it will still be nice to pretend we can for a day. This spacious loft gives you lots of space to play around with and it really does resemble an everyday house, so you can capture your daily routines like it's your own home!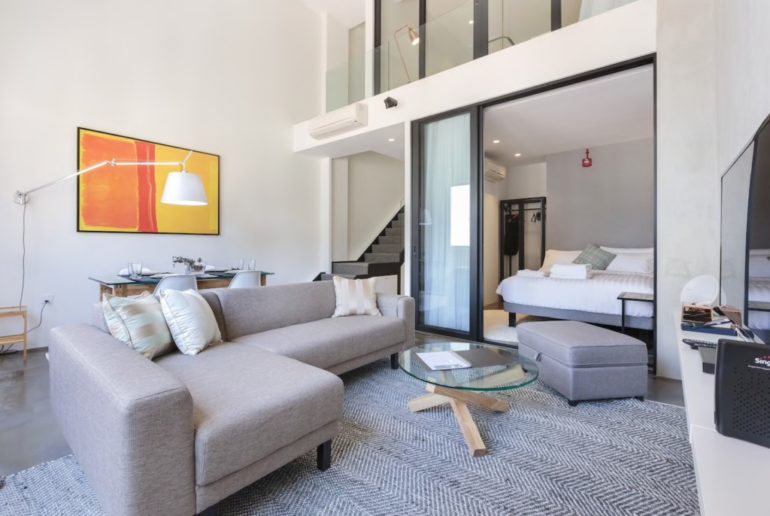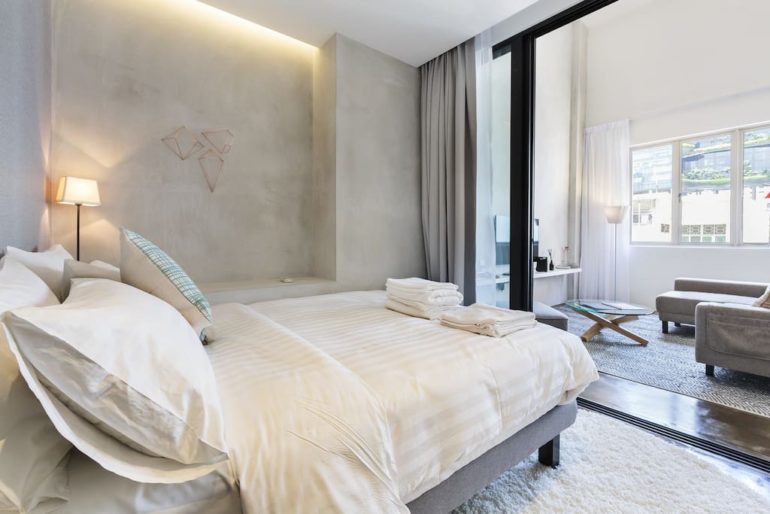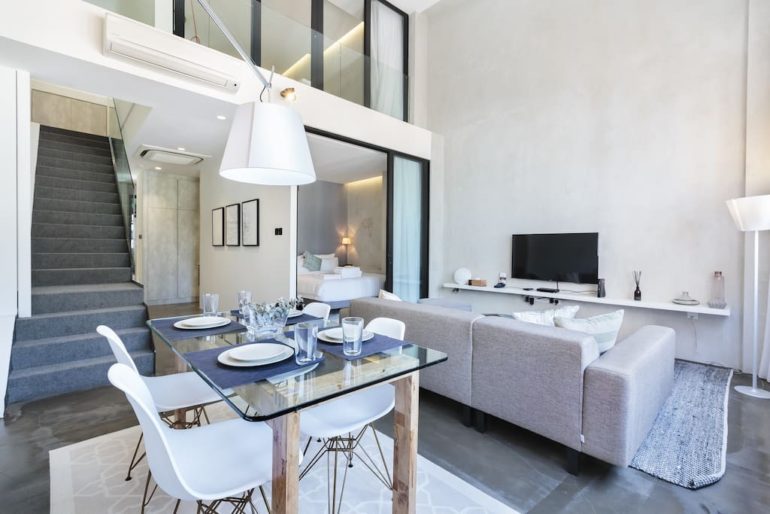 Credit: Airbnb
This simple house is a personal favourite. Although it's pretty minimalist, it gives off a nice and snuggly vibe which draws me to it, do you feel it too?? Whats more, who can resist that stunning city view while chilling at the bay window with a cup of warm latte and cuddled up with your favourite person in the world~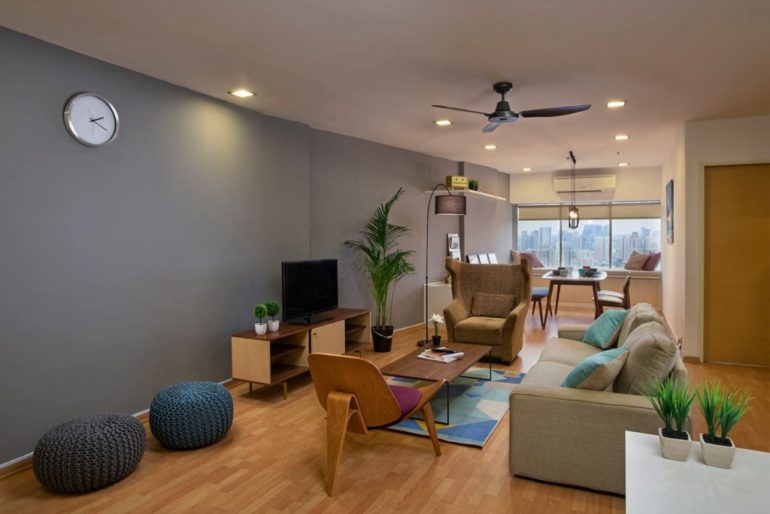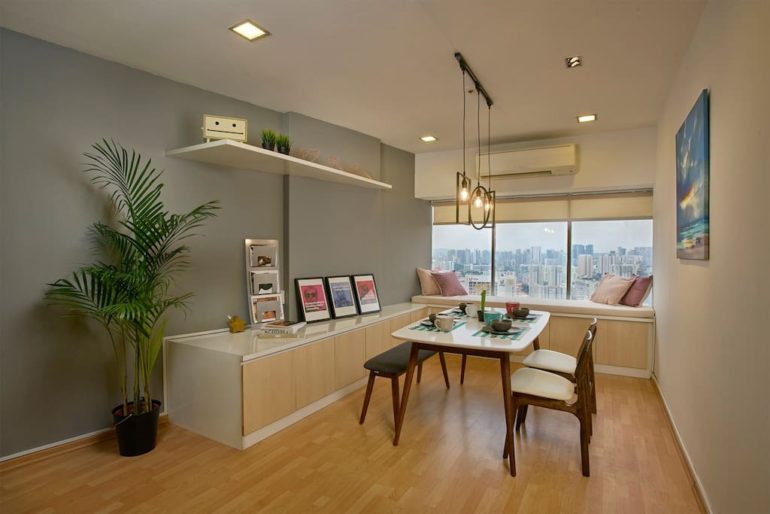 Credit: Airbnb 
Don't we all love brick walls and hanging lightbulbs? This cosy loft hits us right in the feels! It's great for a simple and intimate photoshoot session.
Credit: Airbnb
Book A Indoor Pre-wedding Photoshoot
Have you decided on an Airbnb for your indoor photoshoot?
Book a photoshoot session with OneThreeOneFour and let us capture all your most candid and intimate moments in a dreamy indoor setup!
Head to our website for more information on our Singapore pre-wedding photoshoot packages.