Some of the most common questions that we received are none other than: "What should we wear for our casual photoshoot?", "what outfit would you recommend for us to wear for our photoshoot?".
In order to help you decide better, we have listed 4 factors that would very much affect your decision:
Season
Your outfit would very much be dependent on the season of the country. Different seasons would demand different sets of outfits (duh) so be prepared to bring along a faux fur jacket if you are after the classy look or a chic coat for an edgy style for a winter photoshoot.
Naturally, warmer seasons such as spring and summer wouldn't require heavy jackets so pull off your favourite dress and you're good to go!

Colour Scheme of Landscape
Seasons continue to play a huge factor in your outfit choices since the colour scheme of the landscape changes quarterly.
There are two rules that you may follow: similar, complement or contrast. You can either choose an outfit that is in the same colour range as the season colour for a more consistent effect, pick a complementary colour outfit or choose a contrasting colour that will make yourself pop more in photos.
For instance, if you are shooting during spring with pastel pink cherry blossoms as your backdrop, you may consider donning in a dress that is of a darker shade of pink or a white gown! Don't worry because both would look equally lovely!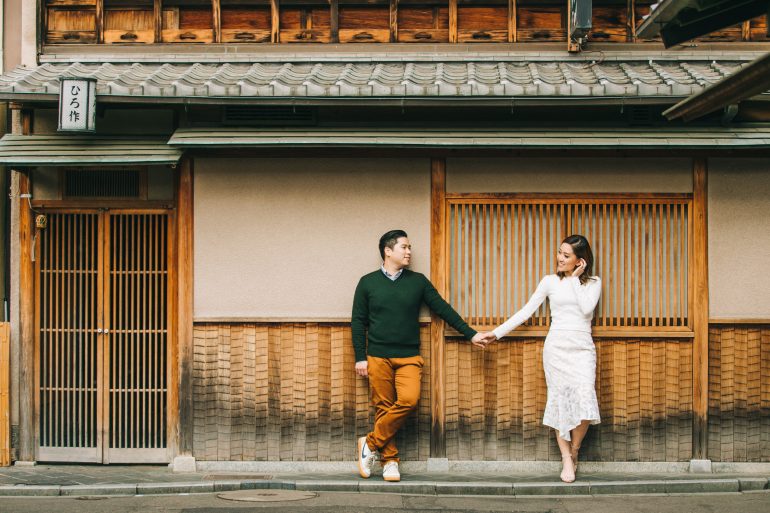 Stepping foot on a bed of snow in a deep red outfit marks a sharp contrast between you and the landscape and you'll definitely stand out more in all the photos. Alternatively, an earthy look is absolutely stunning as well!
Architecture Style
If you wish to assimilate into the community and blend in with the locals, perhaps doing a lil' homework beforehand might be useful.
Google is everyone's best friend so simply hit the keyboard and start searching up on "How to Dress Like a French girl" or "How to Dress Like a Korean".
Depending on the architectures in the country, you might want to consider what type of outfits would go best with it. For instance, putting on a Hanbok would be fitting at Gyeongbokgung Palace or a traditional village like Namsangol Traditional Village. On the other hand, throwing on a timeless coat would look amazing against the architecture styles in European countries.
Colour Coordination
Besides deciding your outfit based on external influences eg season and country, it is also important for you and your SO to sit down and come to a common consensus – do you want a matching couple outfit or nah?
A couple outfit is an easy way out if you're no expert in coordinating colours. Furthermore, it's YOUR HONEYMOON so why not show off your love and tell the world that you two are a match made in heaven.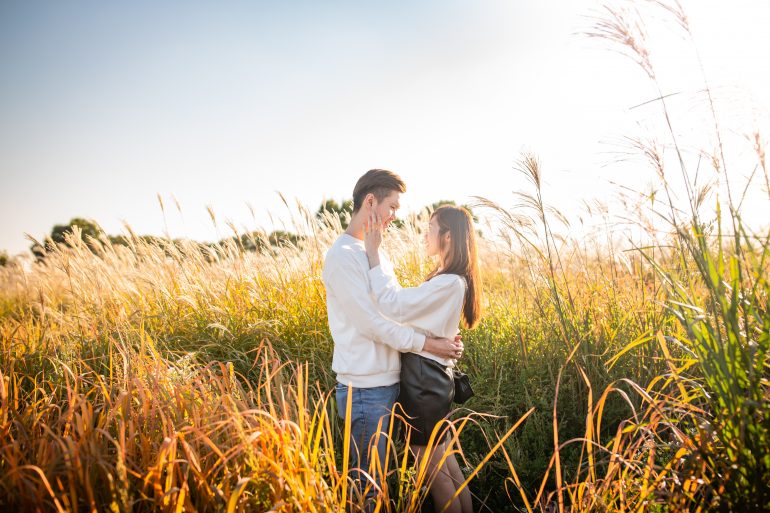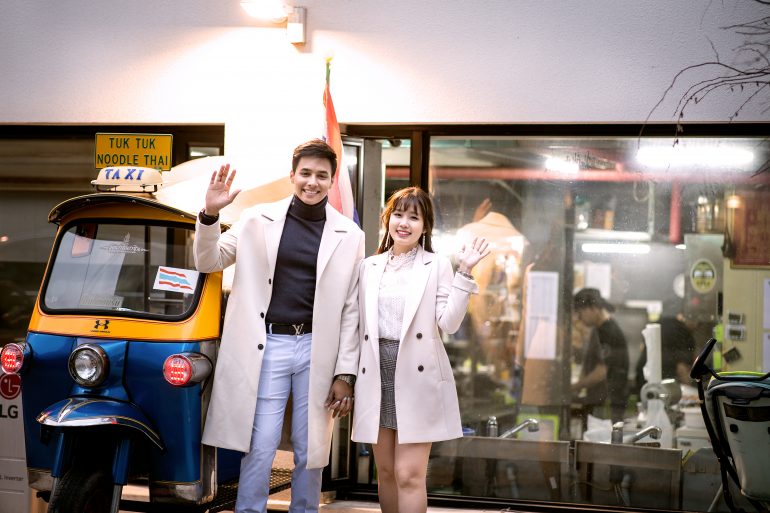 If you aren't a fan of couple outfits, coordinate your attire instead! Pick a shade that is on the same spectrum for a safe bet or a complementary colour to create a vibrant look!
For a more detailed guide on colour combinations, SEE ALSO: 6 Essential Styling Tips for Grooms That You Should Not Miss


Skin Tone
We know everyone wants to look perfect and on-point for their photoshoot so here's a guide that may help you figure out which shade complements you best!
SEE ALSO: Which Coloured Gown Suits You Best? Find Out Which Shade Suits Your Skin Tone Best Today
In Need of A Wedding Photographer?
You've come to the right place because we have what you need right here! Whether it's a destination prewedding photoshoot or AD photography, we will take care of it for you. Head over to our website now for more details and hit us up if you have any queries.