Despite living in a tropical climate for the past 20 years, I have yet to acclimatise to the blistering heat and trust me, the humidity does not make things any better.
As much as you'd like to hold an outdoor wedding, the sweltering heat is going to be a wet blanket. Damp and oily hair, sweat patches and melted makeup aren't really a great sight to see and definitely not something you would like your guests to remember your wedding for.
But does it mean you will have to give up your dream wedding venue just because of the unforgiving sun?
NO!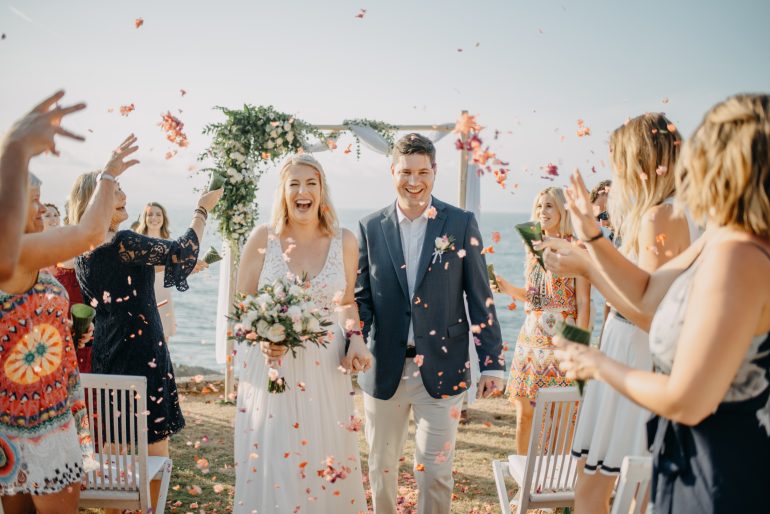 Outsmart the heat and humidity by preparing these few things for yourself and your guests:
Chilled Drinks
Iced infused water, chilled mocktails and cocktails are not only a feast to the eyes, but also to the stomach. Communicate with your bartender to specially customise drinks that are refreshing for your guests. These reinvigorating and thirst-quenching drinks will sure beat the summer heat and revitalise them all for the big party!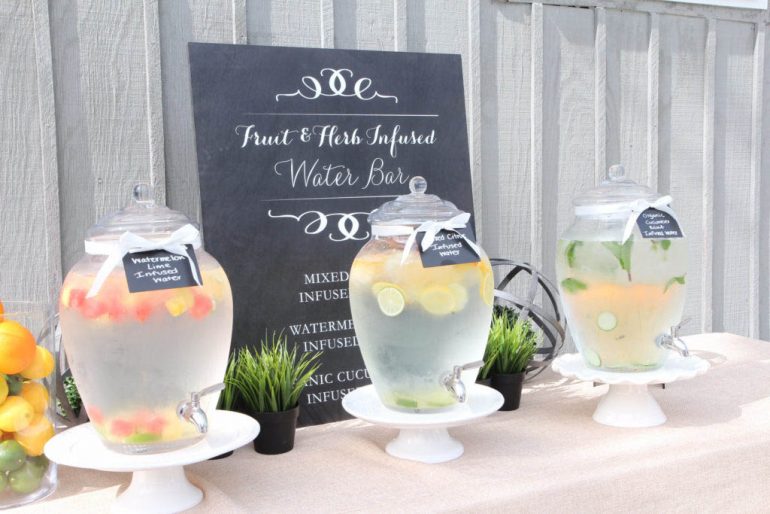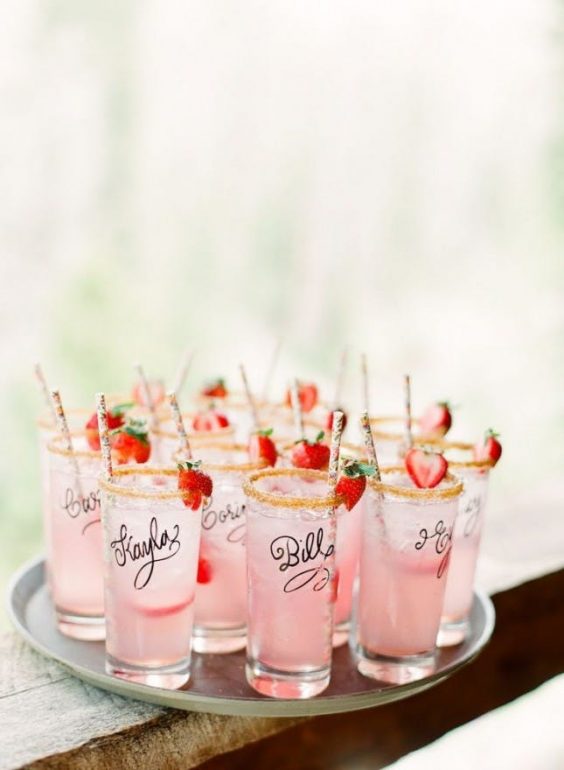 Sorbet/ Popsicles
Citrus fruits are your best go-to options to cool your guests down. Refreshing sorbet flavours such as lemon, lime or fruit fusion such as strawberry and lime popsicles are pure bliss in the mouth in this stifling hot weather.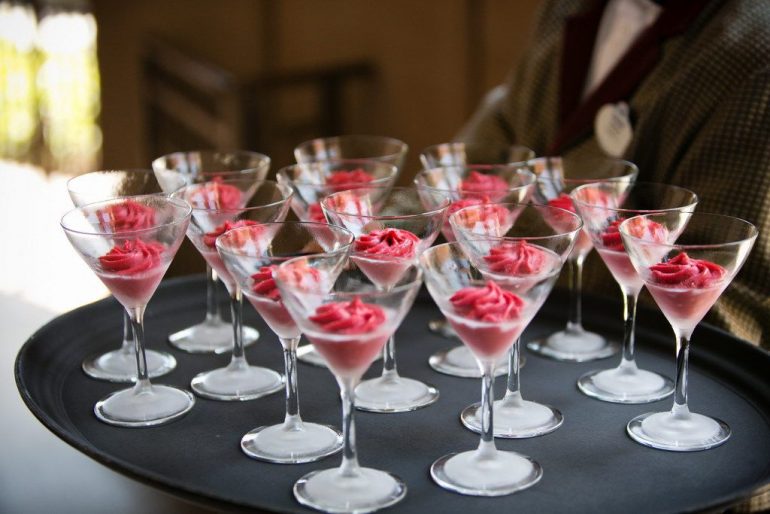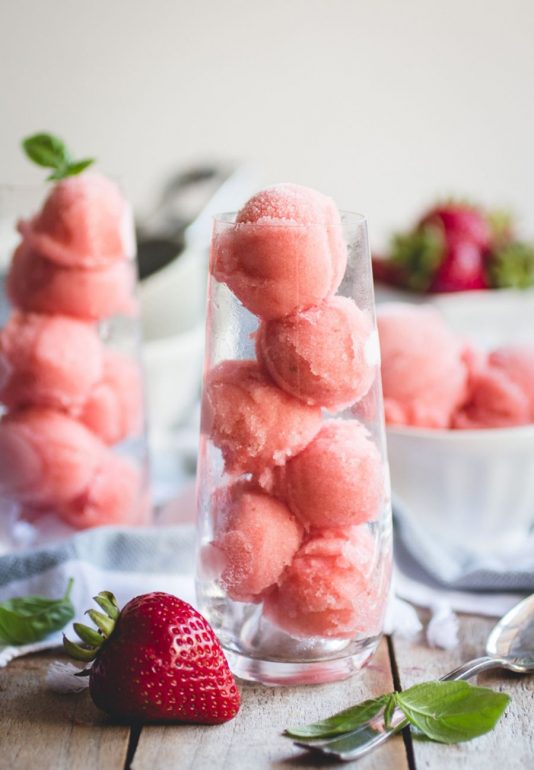 Umbrella/ Parasol
Place a basket of umbrella and parasols at the registration counter or anywhere that is visible to your guests so that it is convenient for them to grab one anytime. This serves as a really aesthetic and practical door gift as well so search up for designs that are consistent with your wedding theme!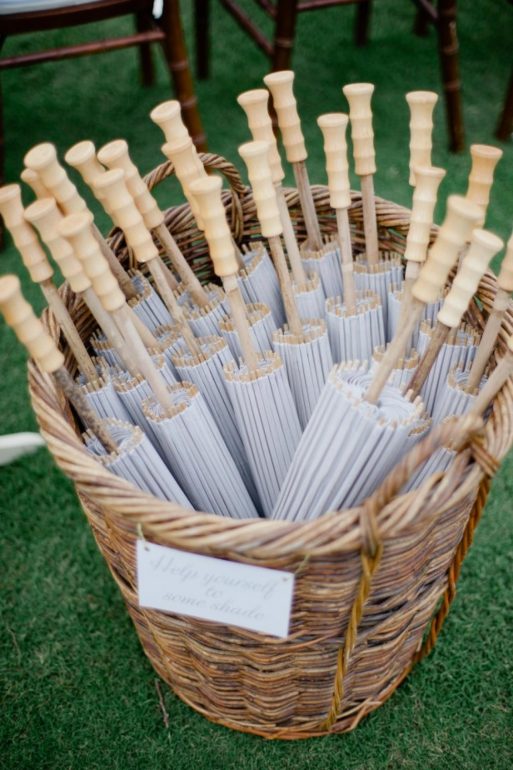 Portable Fan
Another perfect door gift for your wedding. A portable fan is an easy-to-prepare yet pragmatic gadget so let your beloved ones cool themselves with this!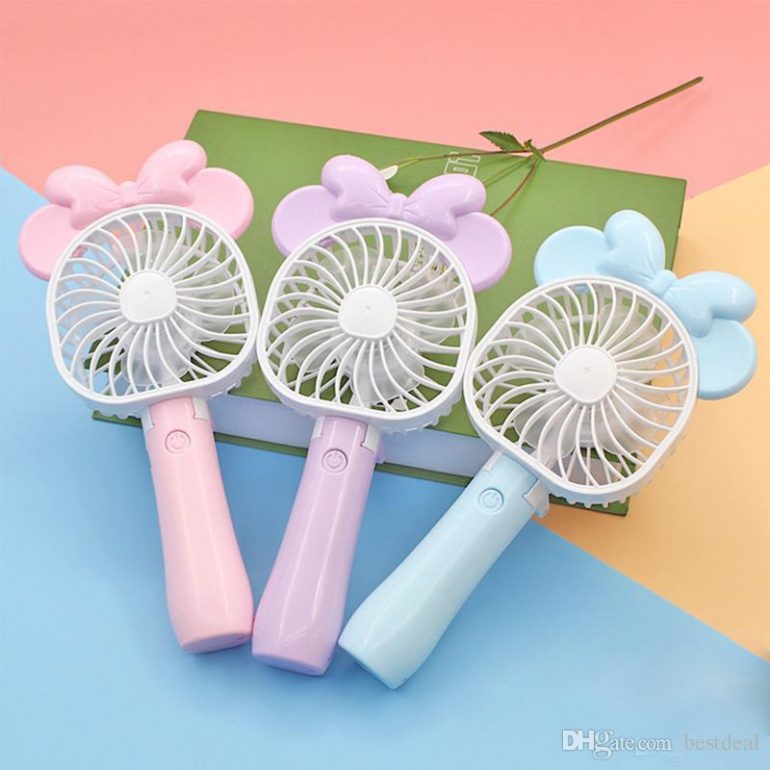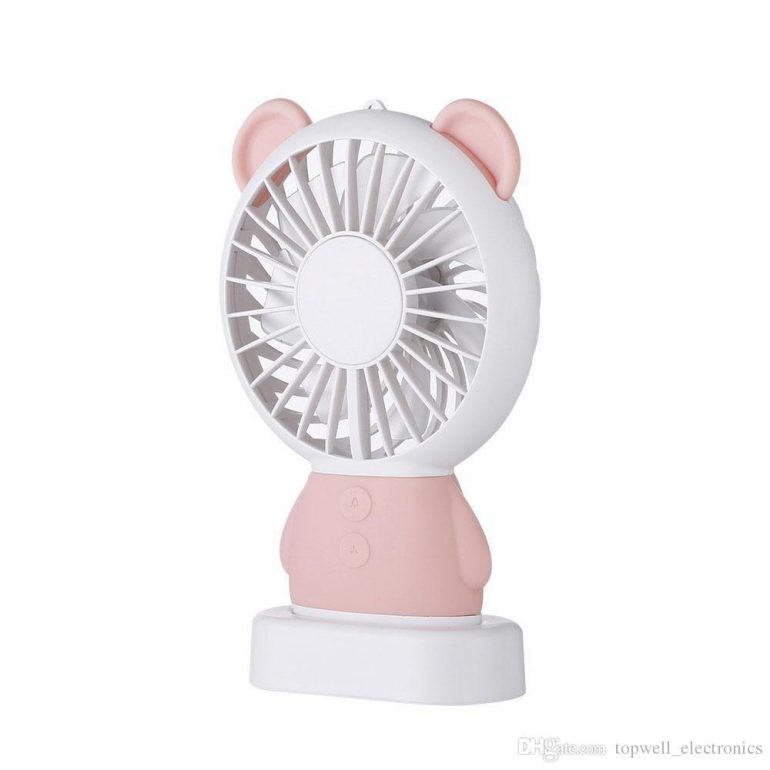 Facial Mist
Dehydration of skin is not uncommon, what's more, your guests are dining al fresco. So, keep your guests' skin hydrated with a bottle of facial mist spray! You can either purchase them or DIY with your own secret recipe. Use all-natural ingredients in your DIY and ensure it's safe for all skin types to use before handing them out to them!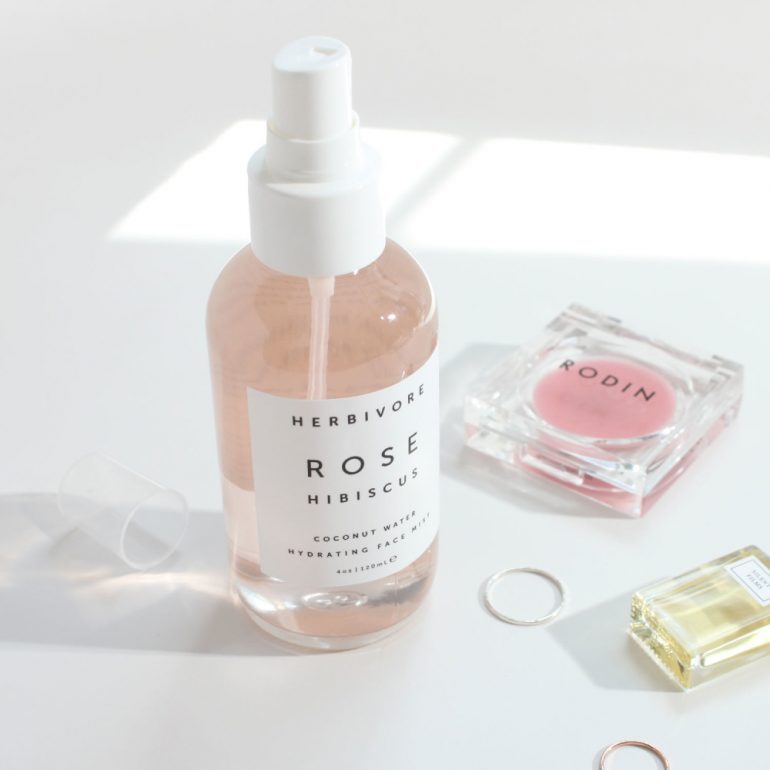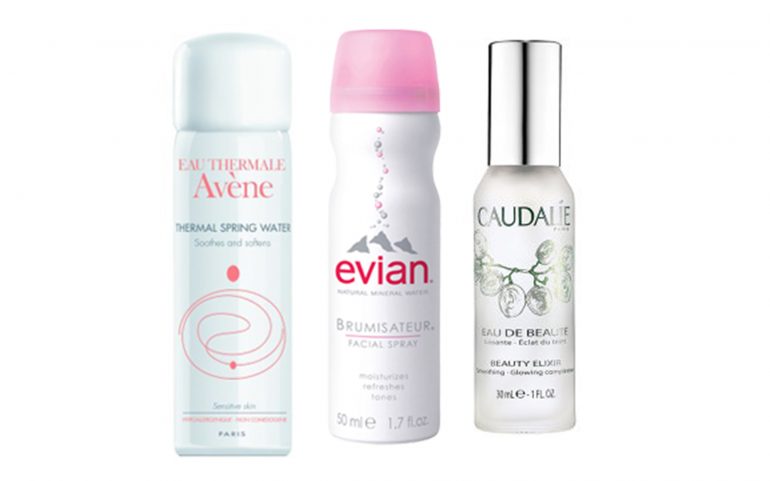 Portable Air Conditioning Unit
Your guests are seriously going to thank you for this because this would instantly cool down the entire area. With cold air countering the waves of heat, say goodbye to perspiration trickling down everyone's faces and sweat patches!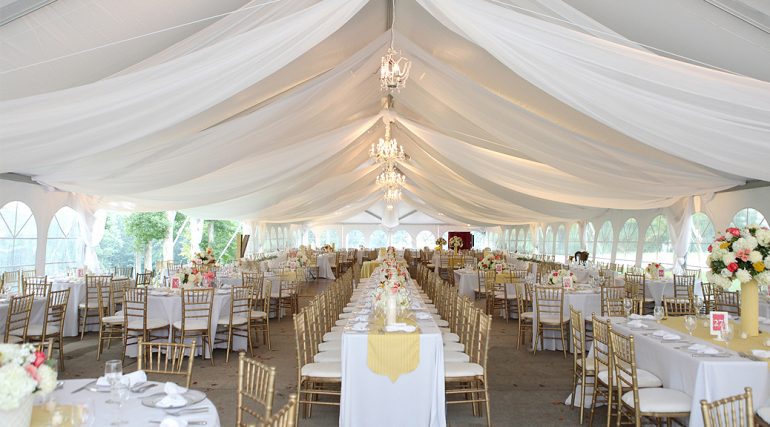 Tent
An A/C unit wouldn't work well without a semi-enclosed/ enclosed environment set up a tent and keep the cold air within!
While a tent helps to provide some coverage from the sun and unexpected rain, your guests are not shortchanged in enjoying the scenic outdoor view. Whether it's the beautiful seaside or the lush greenery of the woods, they get the opportunity to behold all these while immersing in the joyous celebration.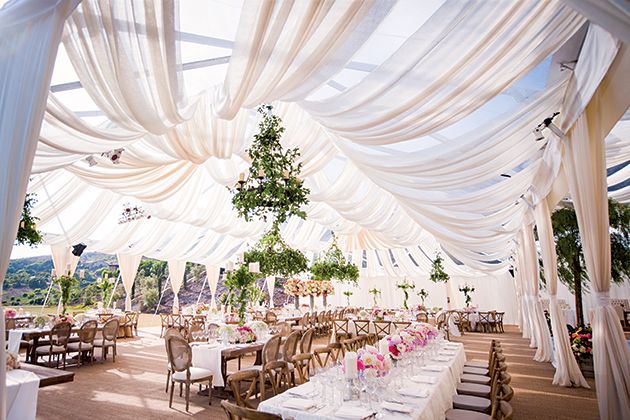 Is Your Special Day Around The Corner?
With the photography services and gowns/suits that we provide, you'll be able to document every special moment you share with your SO and your guests!