An engagement ring is a ring traditionally given by a man to a woman when they agree to marry and it is normally fancier than a wedding band.
With increasing number of influencers flaunting their large rock online, it is hard to not take notice and hope that one day we will receive a ring that is as gorgeous as theirs.
So grooms-to-be, you should be taking down notes as you read this article. Paying extra attention to the designs and colours for some inspirations!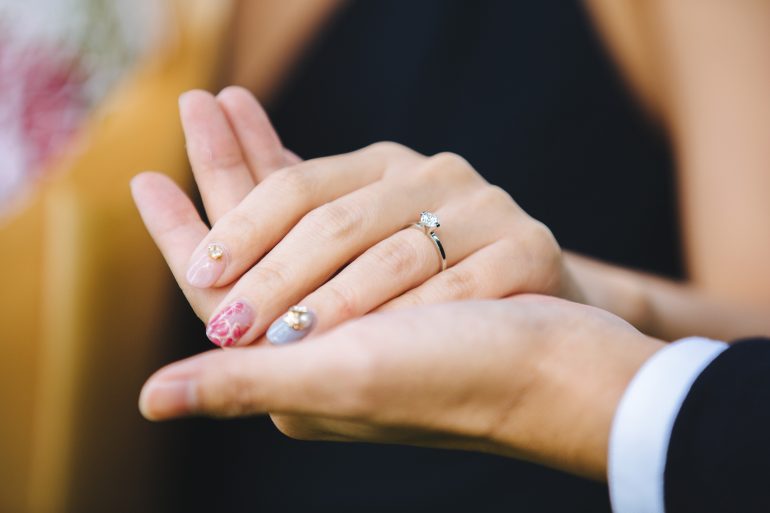 The Not-Quite-Usuals
Yes, it's the usual silver diamond engagement rings. But these designs are not commonly seen on the ring finger of many brides-to-be, making it unique and worth investing. If you clearly know that your bride enjoys the amusement from the people around her, then these are definitely some great conversational starter designs or designs that are stunning enough to amaze anyone.
The inverted diamond is a simple yet unconventional design
Might have been living in a cave but I have not quite seen anyone owning such an engagement ring around me. Have you?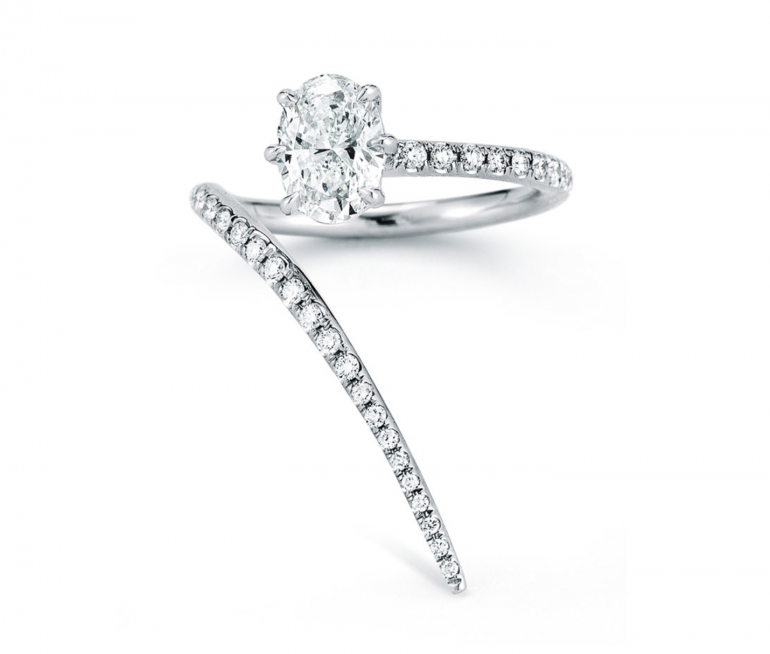 Intricate indeed with its sophisticated design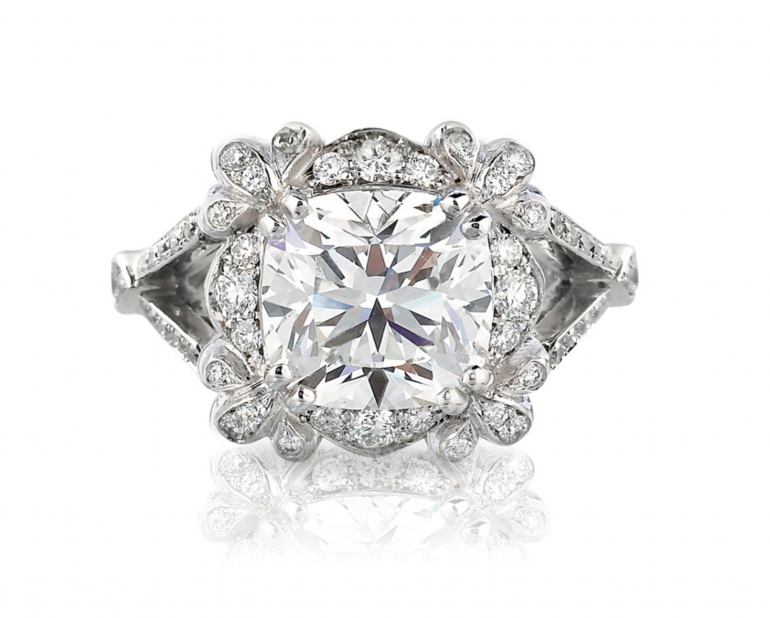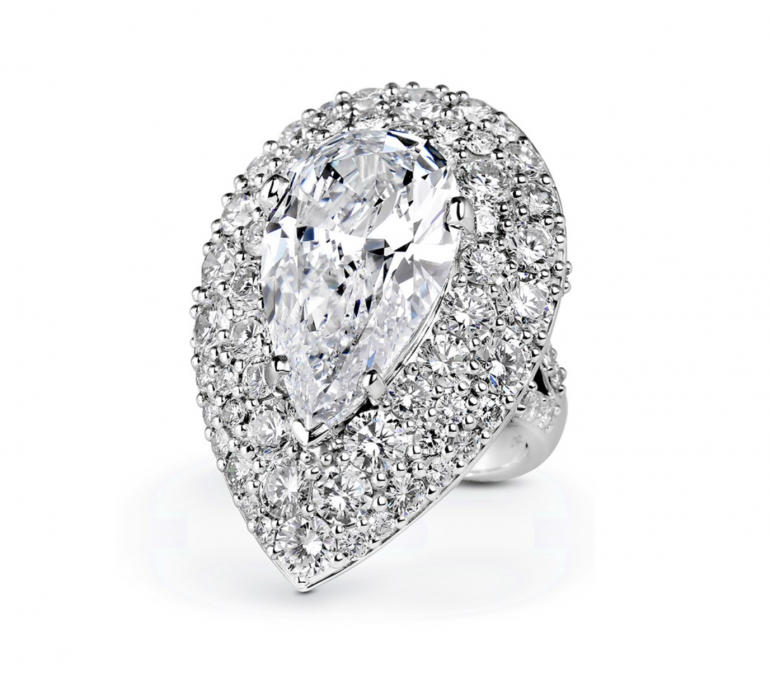 A super symbolic design that could represent both of you. How sweet!
The Three Stone design effectively accentuates the beauty of the scintillating diamond that stands in the middle.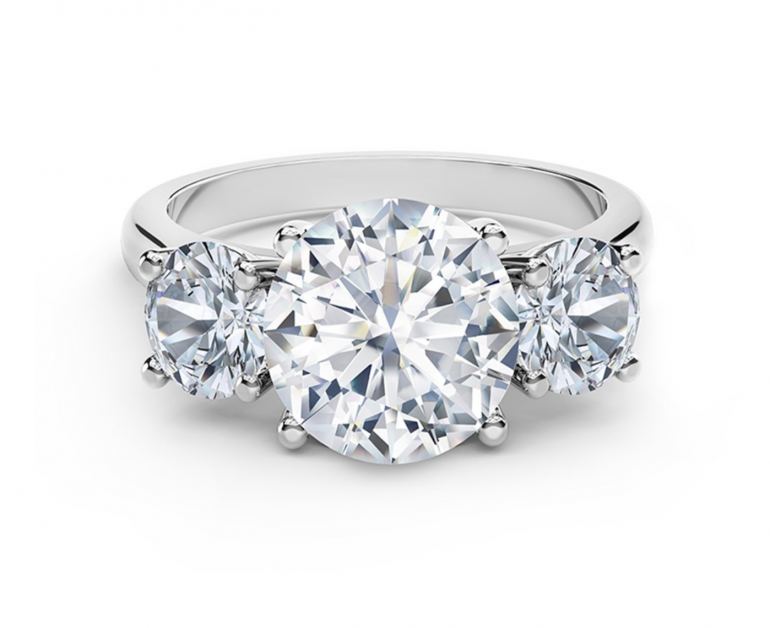 Pop of Colours
If you would like to deviate from the usual silver diamond rings (brilliant move!), then these are some of the engagement rings that you may consider.
Designs are indeed important, but the colours of the ring plays a determining role as well. So do take extra note of the colours to make a more informed decision when you head down to a jewellery store!
As stereotypical as it may sound, pink is universally known as the "girl colour" so it wouldn't be too off if you pick a ring with some pink diamonds to add that necessary pop of colours!
More importantly, pink is symbolic of sweet & romance, making it even more appropriate for proposals!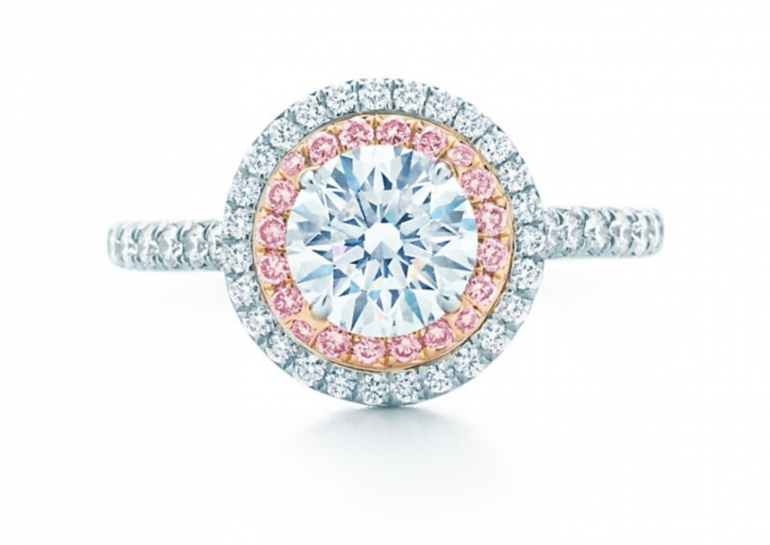 Because two is better than one so we are surely not complaining about the double halo design that enhances the sophistication of the ring 😉
Rose gold is a colour that has won the heart of women across all age groups so it's definitely a safe bet that your lady would instantly fall in love with your choice of engagement ring.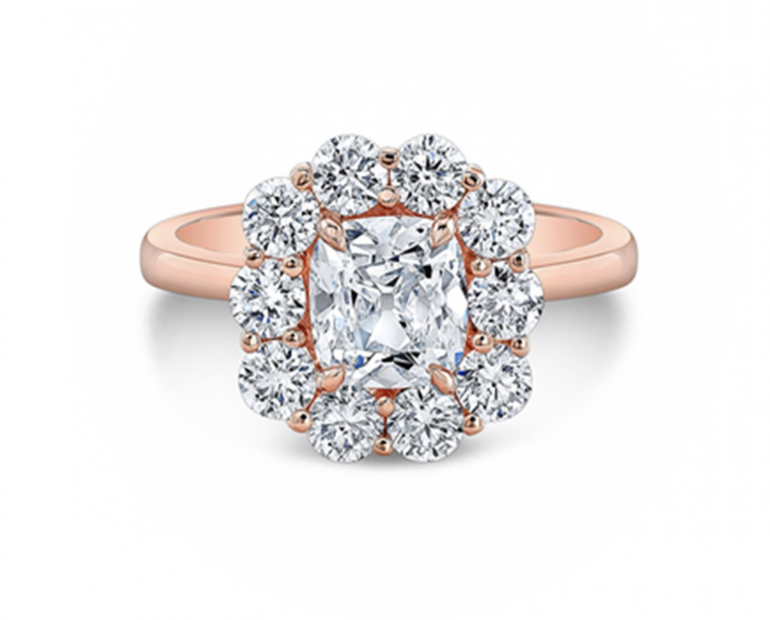 Big carats certainly has the ability to catch the attention of many but an engagement of a striking colour can do the same as well.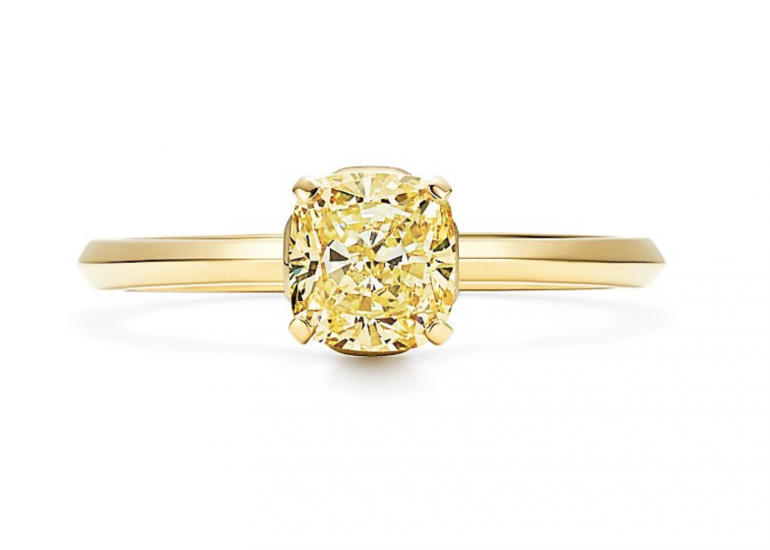 Now, that's what we love about Tiffany & Co for being so thoughtful when it comes to designing an engagement ring that pairs perfectly with its coordinating wedding band. The four-prong diamond sits harmoniously above the wedding band and shines blindingly. Needless to say, the engagement ring's perfect fit with the matching band creates the perfect bridal duet, just like you and your SO 😉😉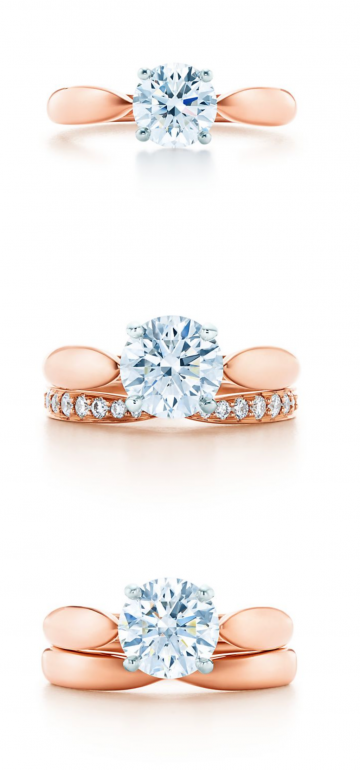 The infusion of rope design is a brilliant one as it gives the ring extra dimensions and texture! The 18k gold rope also poses a strong contrast against the sparkling stone in the centre. If you are able to appreciate the unconventional textured design and love the clash of colours, then this is definitely one of the pieces to consider.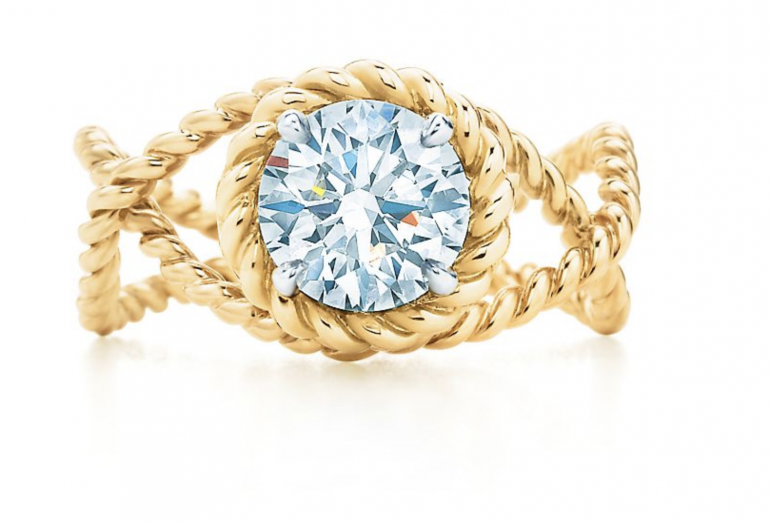 What did this ring communicate to you at first glance? It looked like a piece of sweet to me, which is emblematic of the couple's relationship.
The message behind the original design: "This ring's intricate design resembles two bees, traditional symbols of royalty"
That's what I like about this ring. It gives people the room for imaginations and the various interpretations that could be derived grant a sense of surprise and freshness each time!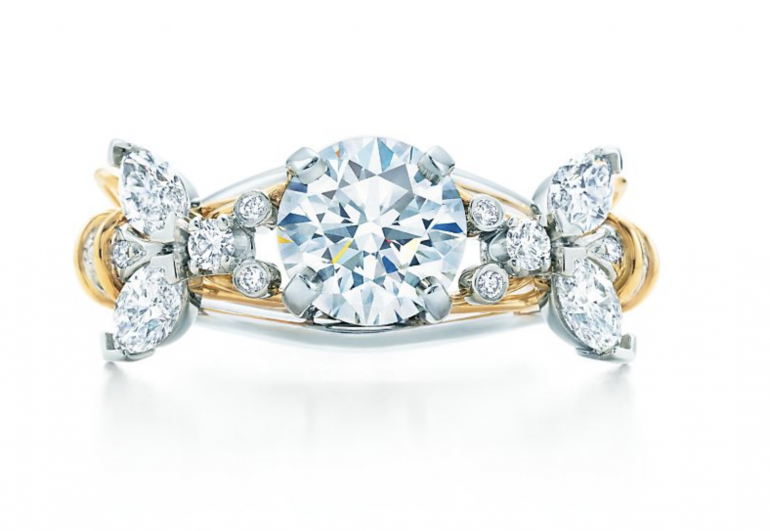 Floral
Probably the least unusual one but it is a perfect fit for your lady if she is an antophile. The twirl design adds an extra romantic touch with its resemblance to a rose 🌹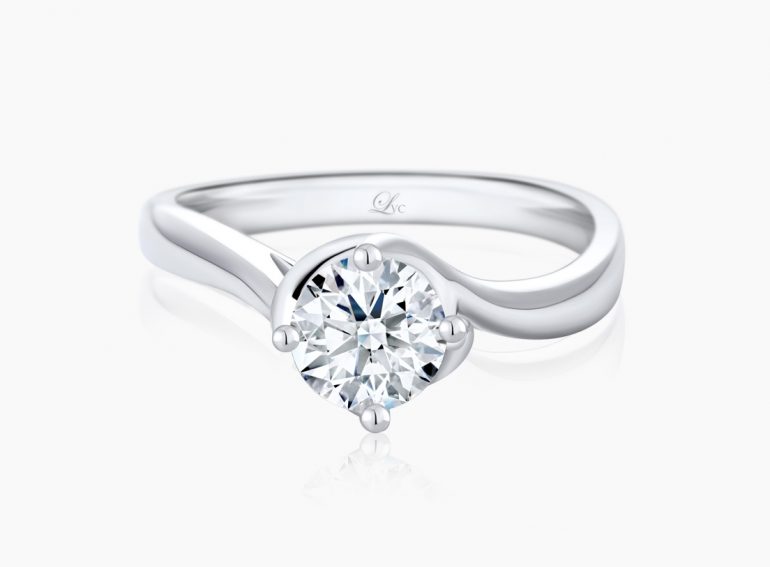 Sunflowers symbolize vitality, adoration, loyalty and longevity and its auspicious meanings are definitely likebale by many 🌻
A craft that reflects the natural beauty of lilies in bloom. Lily symbolises humility and devotion. How beautiful!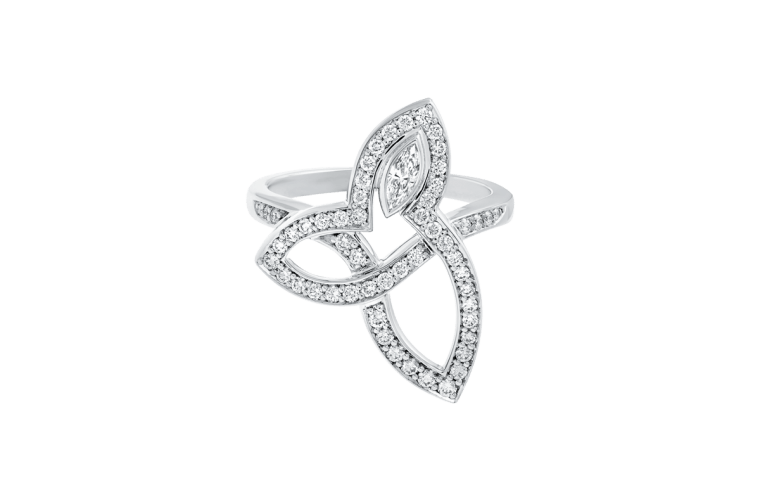 Inspired by the beauty of nature, the Lily Cluster has a motif of capturing the refined shape of lilies in bloom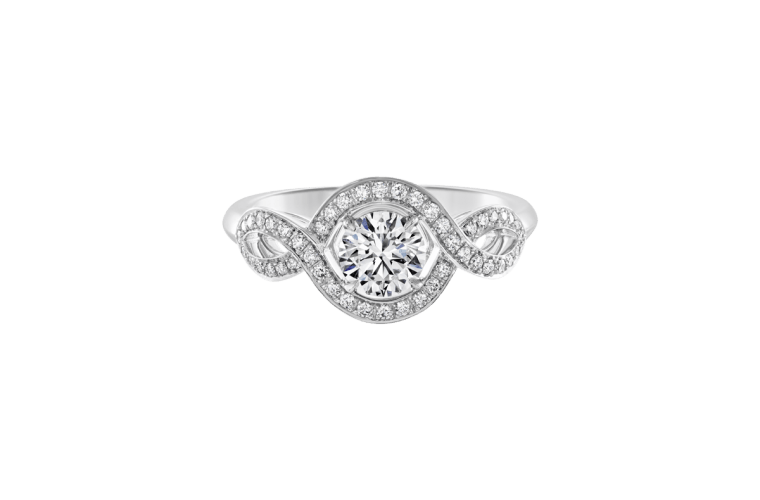 If you are interested in articles as such, then we have more for you!
SEE ALSO: 20 Etsy Engagement Rings In Unique Designs and 11 GOOD Engagement Rings In Singapore Below $900
Considering to Do A Surprise Proposal Photoshoot?
We understand how significant a proposal is to all couples and so we are more than happy to be part of your big moment! OneThreeOneFour is an expert in the field of doing destination photoshoots and we had the honour of capturing multiple couples' special moment!
If you would like to, do not hesitate to click on our website for some proposal packages!