The season of spring welcomed our cute couple, Jolene and Calvin with a grove of trees and the Eden-green leaves served as a marvellous backdrop for their surprise proposal shoot at the World Heritage Site, Carlton Garden in Melbourne.
Calvin was in charge of leading Jolene to this beautiful garden for "sight-seeing" while we, as his partner-in-crime, prepared a bouquet of romantic, deep red roses.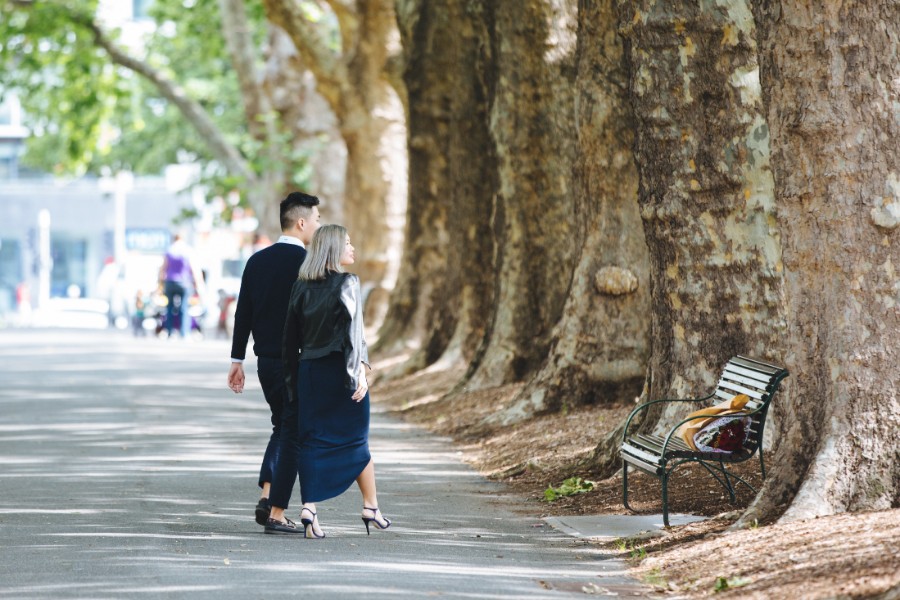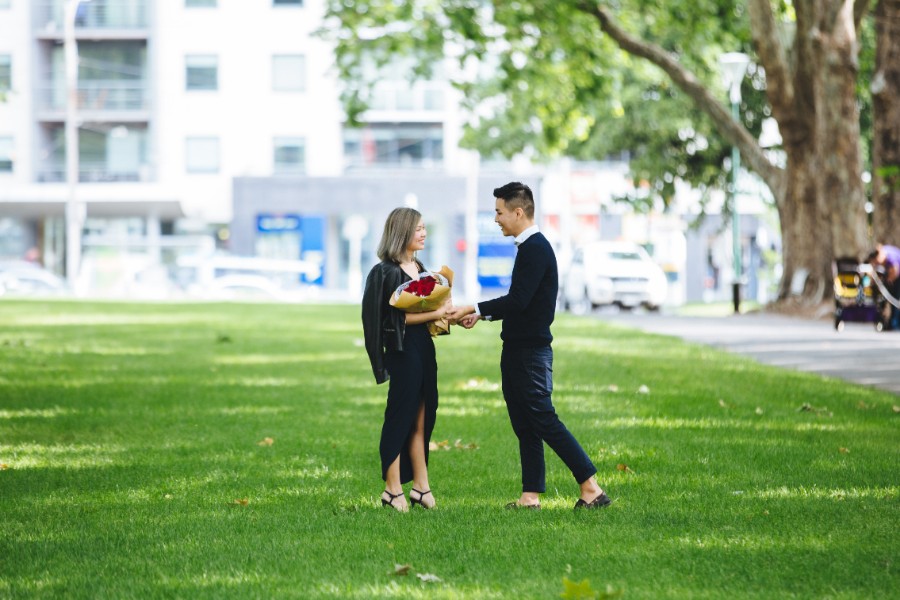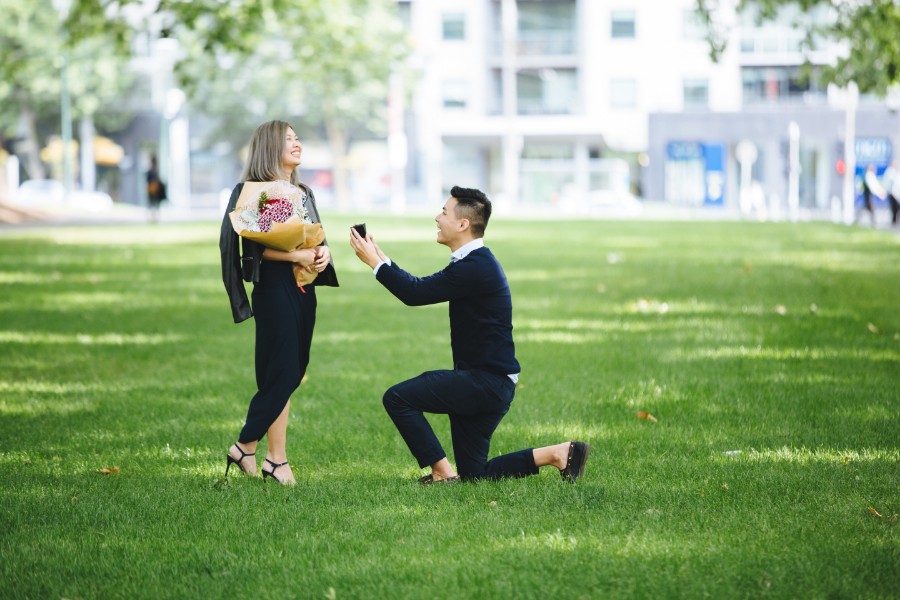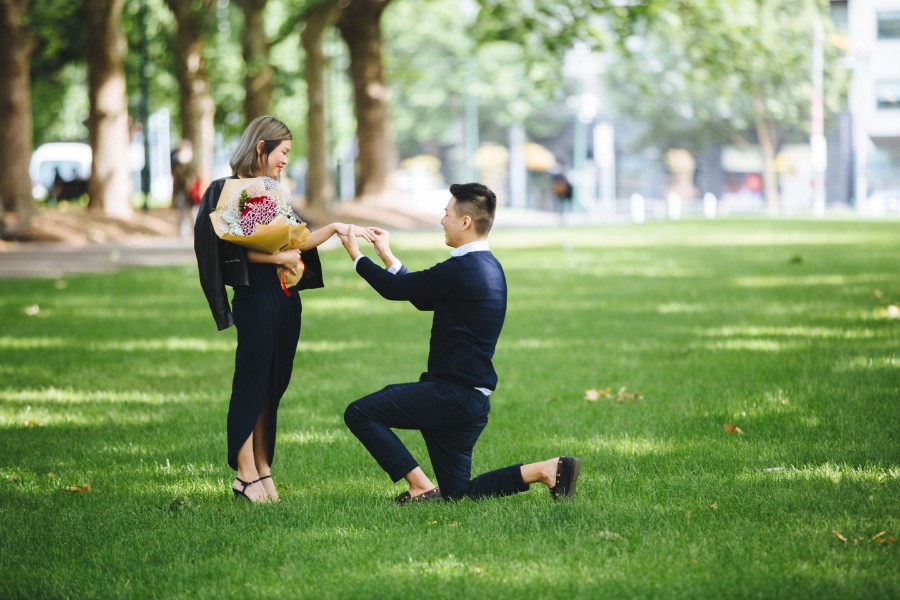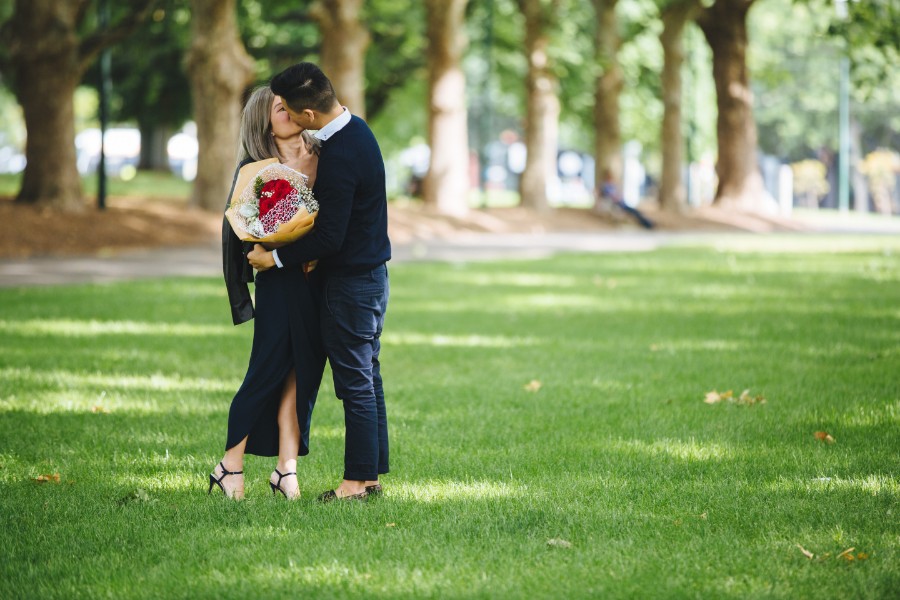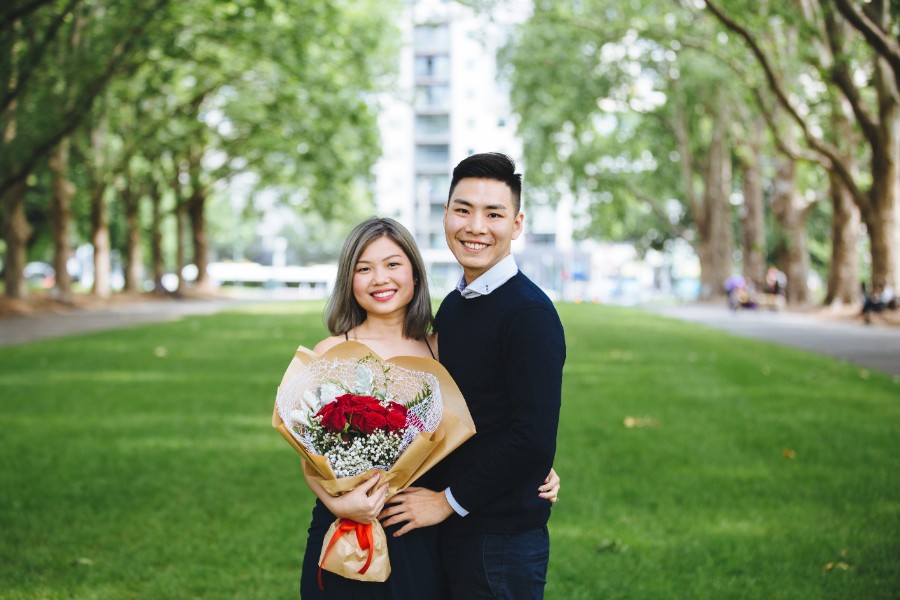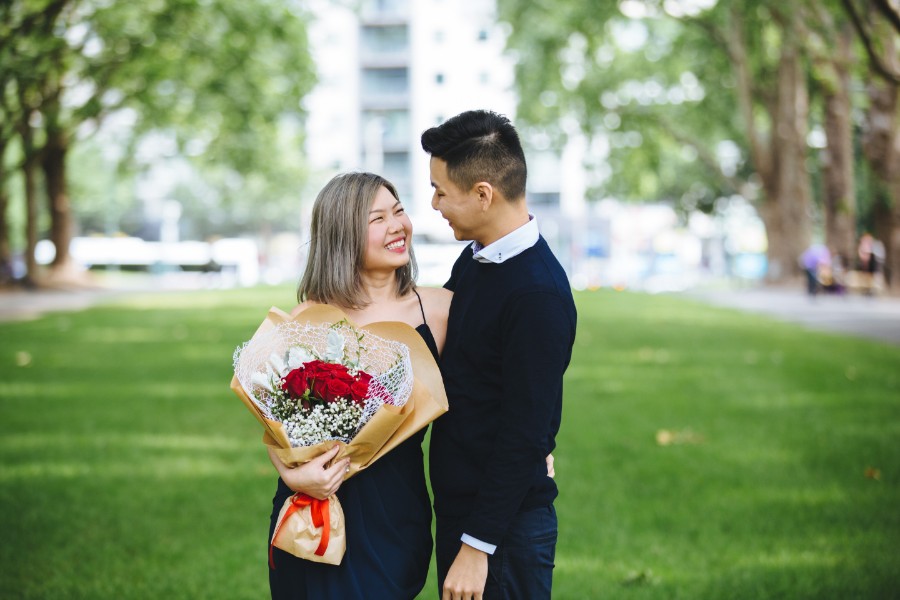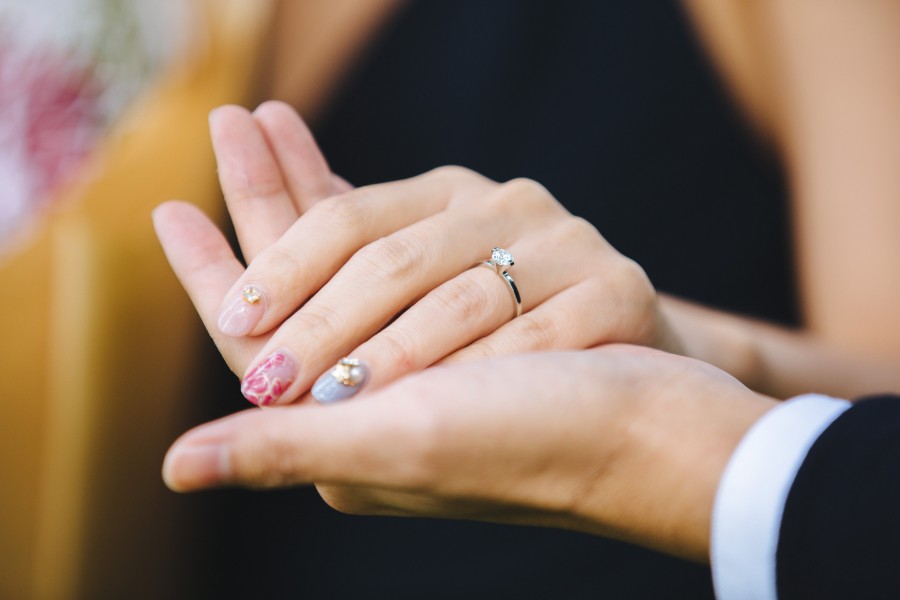 We are glad that everything turned out well as this proposal undoubtedly caught Jolene by surprise. Our couple later had a mini engagement photoshoot around the park and we could definitely feel their blissfulness with bright smiles hanging on their faces.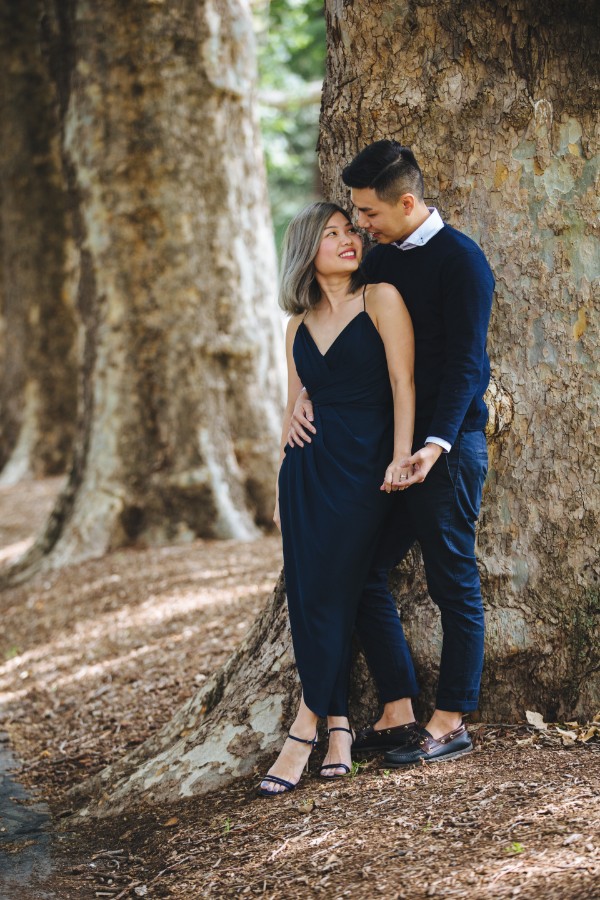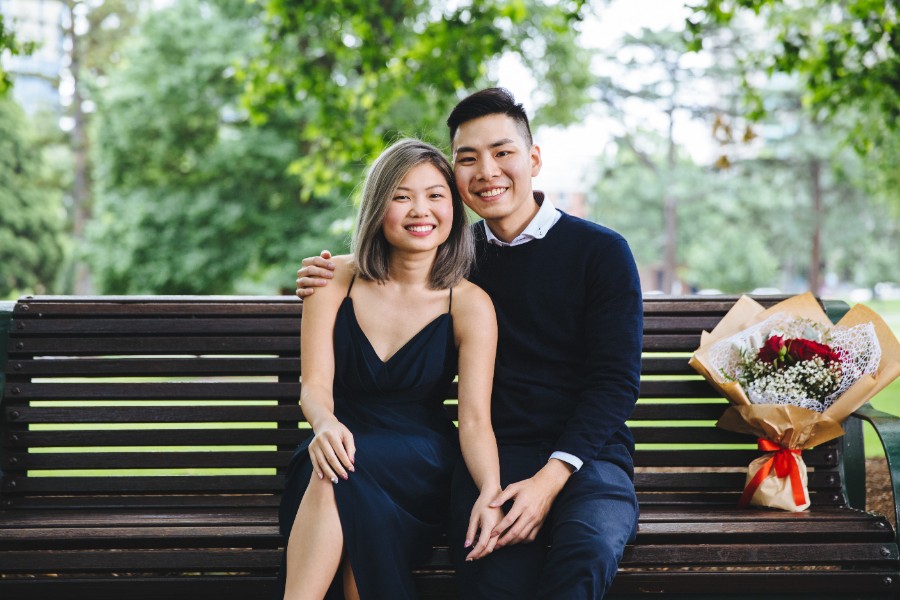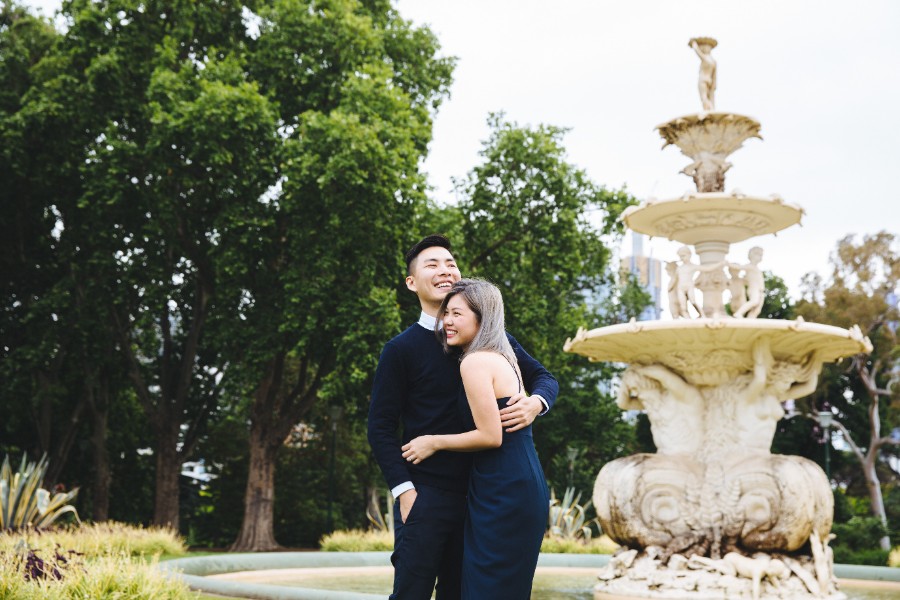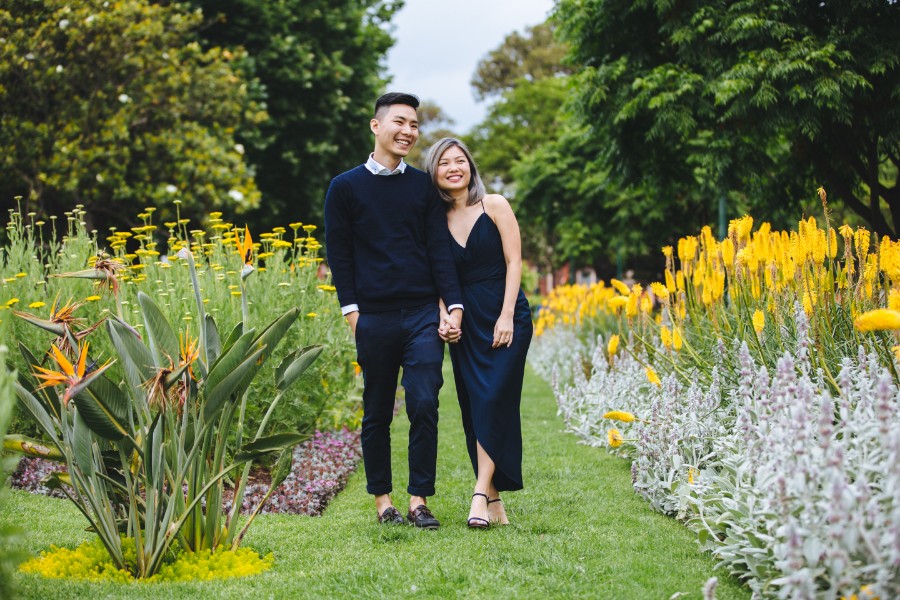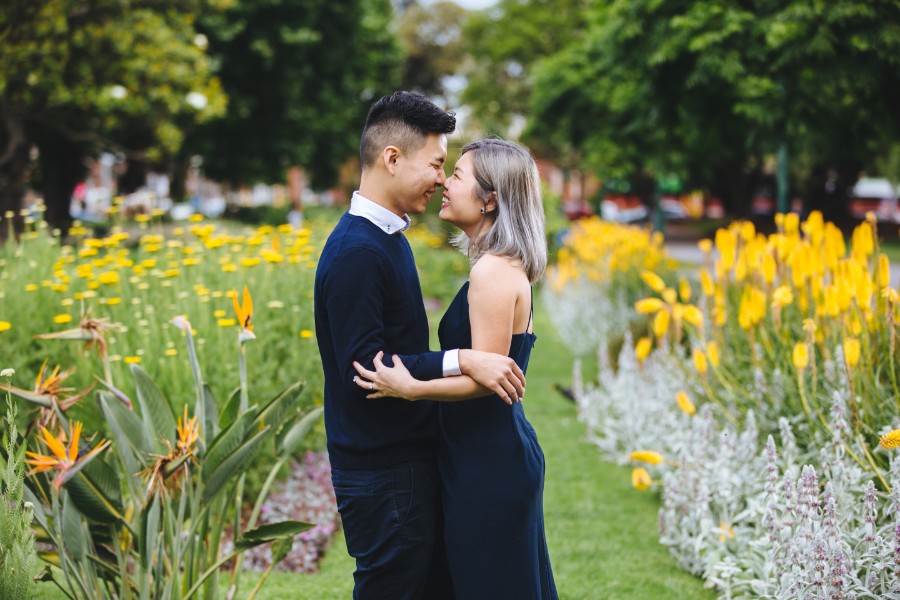 Client's kind words:
"It was great! Thanks for arranging everything for us. Victor is fantastic and the photos look amazing!"