As our soon-to-be-groom Christopher took his future-bride Celine on a casual hike up Xiangshan (象山) in Taipei, our photographer waited for the right moment while trying to blend into the mountain greenery and hiking crowd. For the panoramic view of the Taipei city skyline that includes the famed tower of Taipei 101, our US couple's 30-minute climb up to reach the perfect spot was all worth it.
After the lovebirds got themselves all settled on this special rock, our photographer started to play Ed Sheeran's Photograph in the background, much to Celine's surprise and confusion. This was the cue for Christopher to get down on one knee and pop the ring and question under the witness of their family and friends.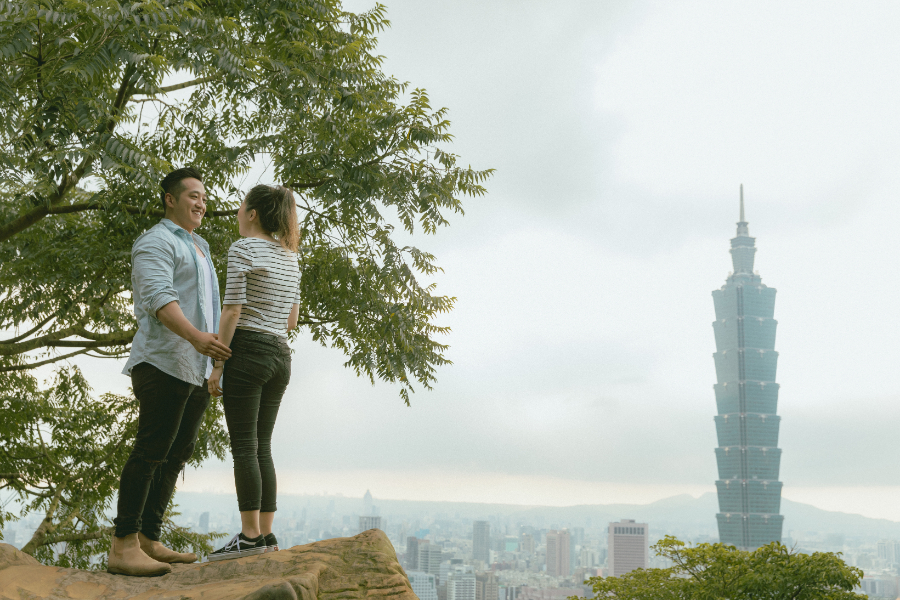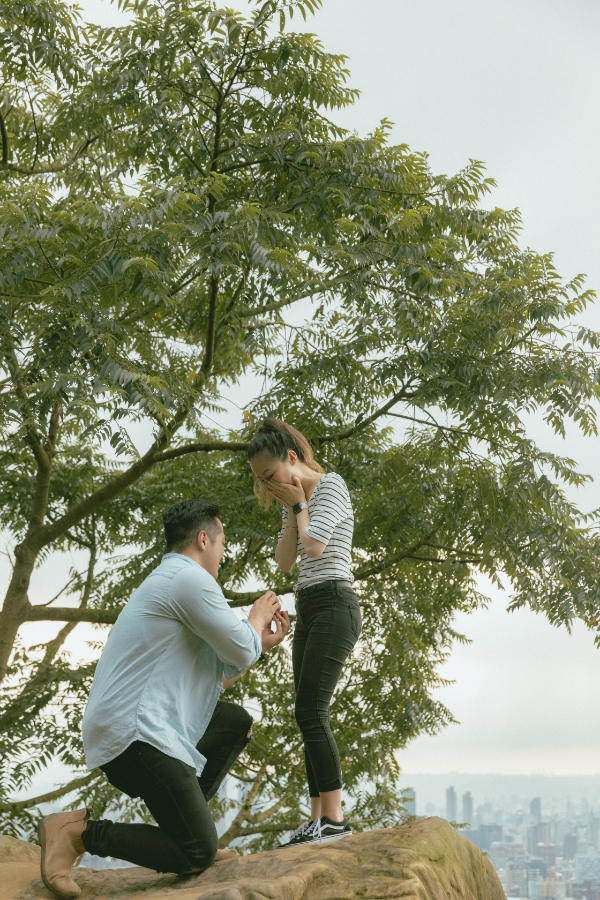 And Celine took no time at all to say "yes"! She was so filled with excitement and wonder that she couldn't help hopping on the spot, much to the alarm of their companions as the couple was standing in a rather precarious position on the rock. But we are just so glad the proposal went as planned and that this bubbly couple will now get to spend the rest of their lives together!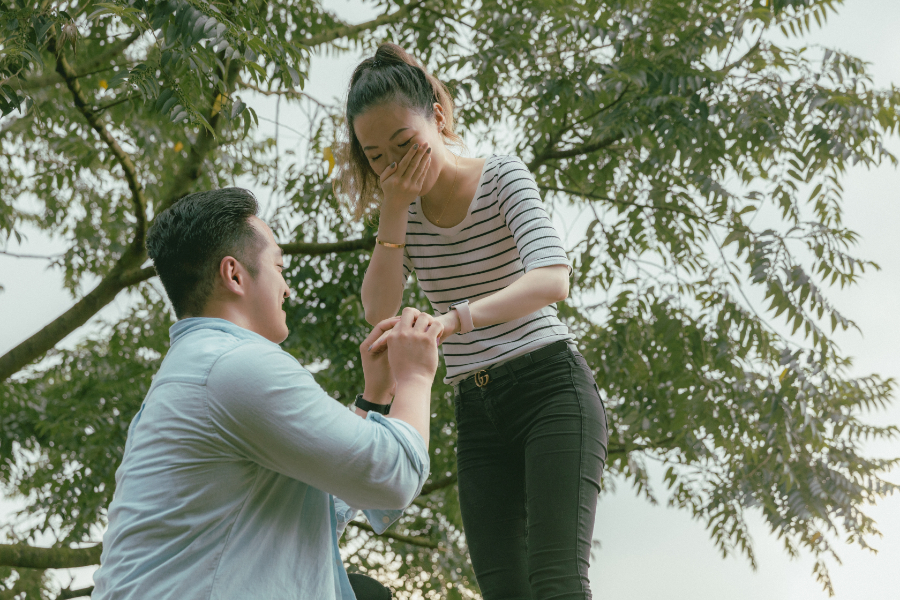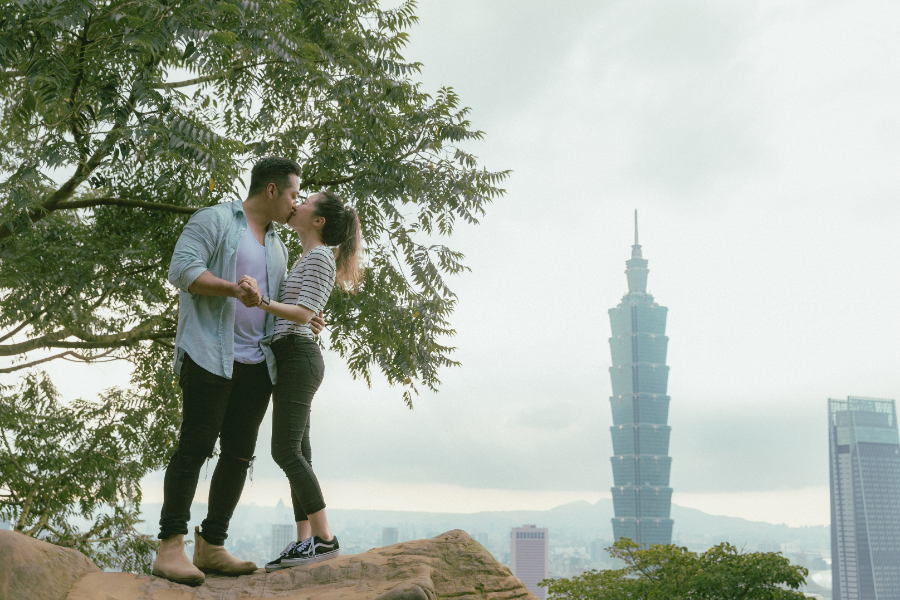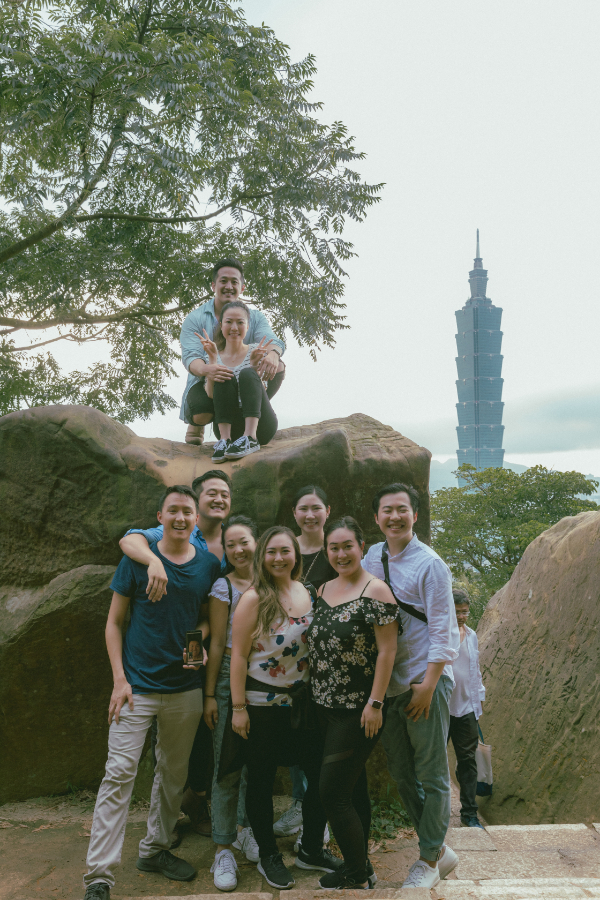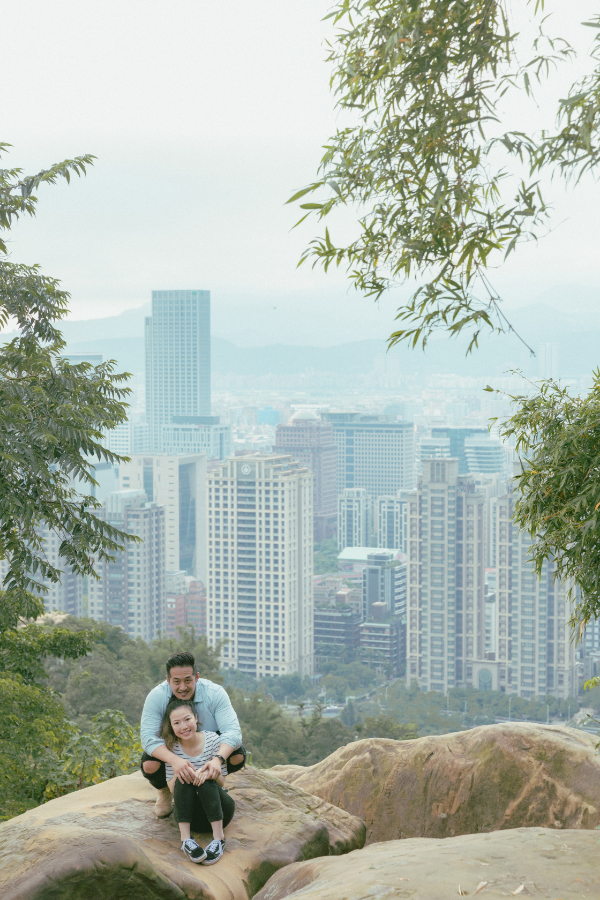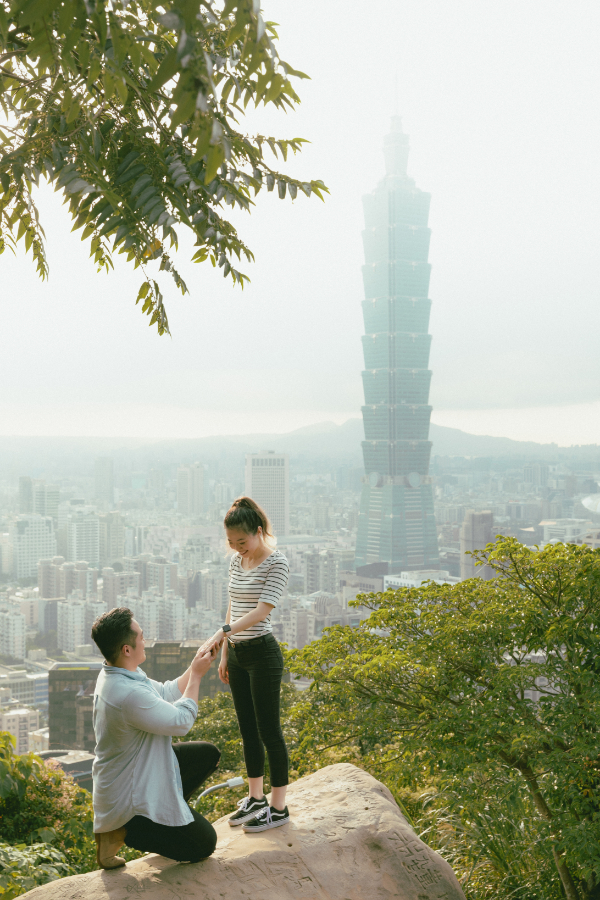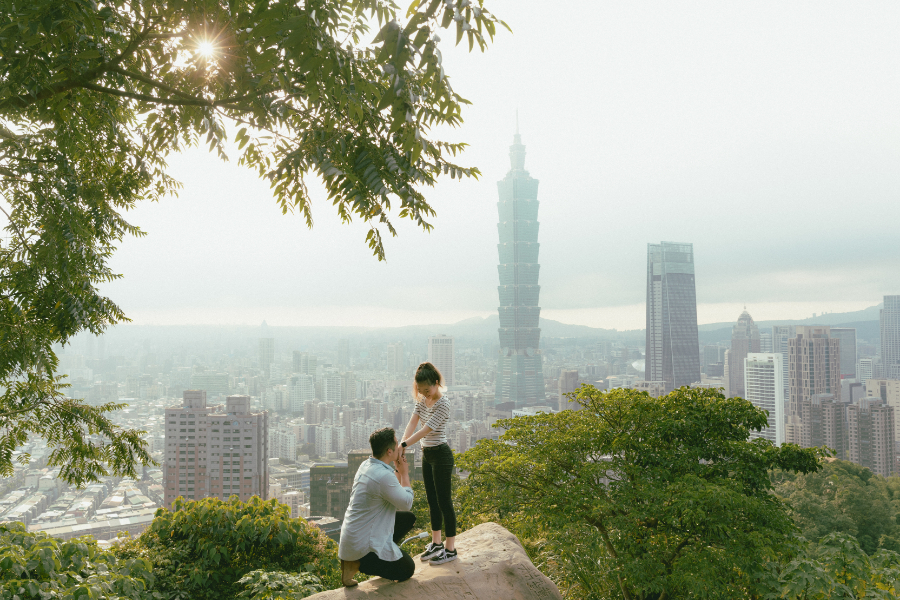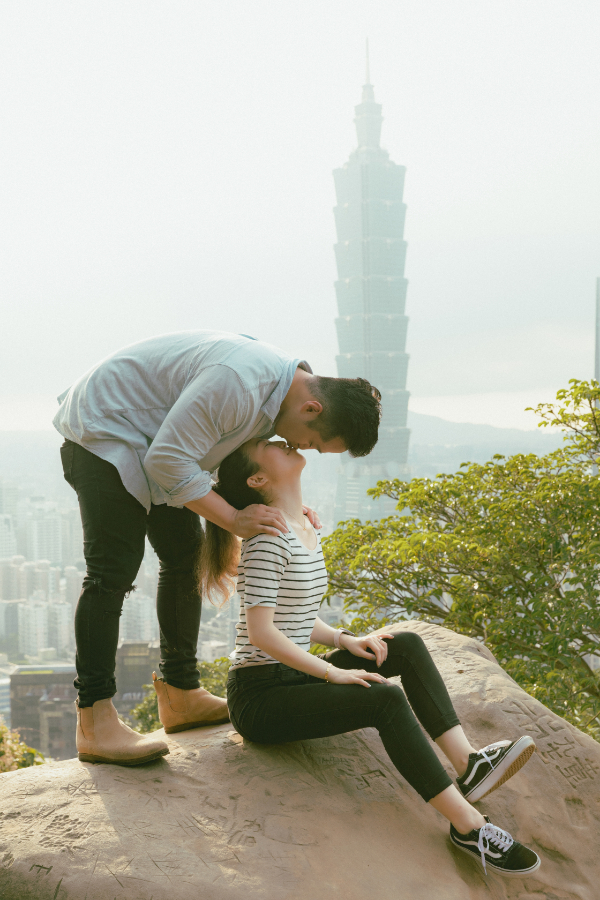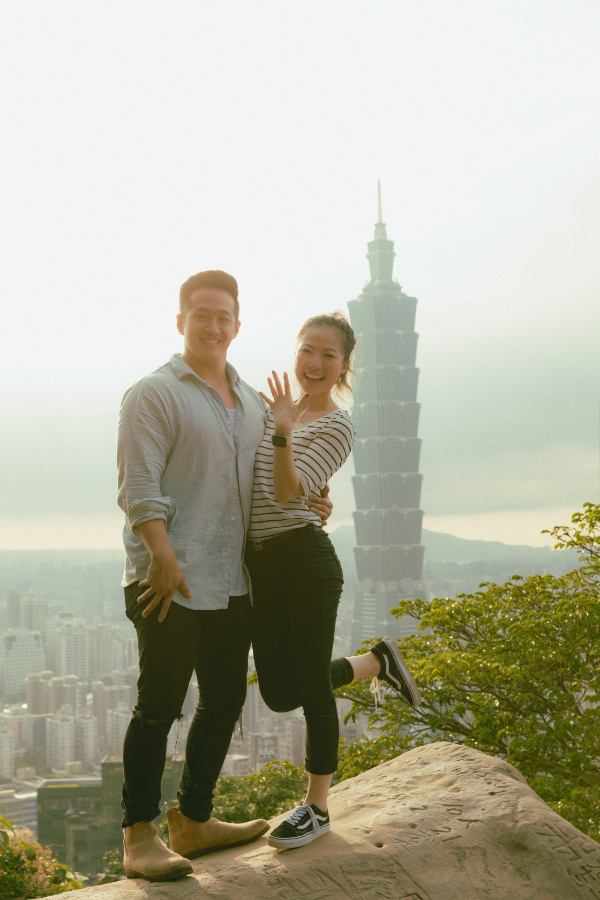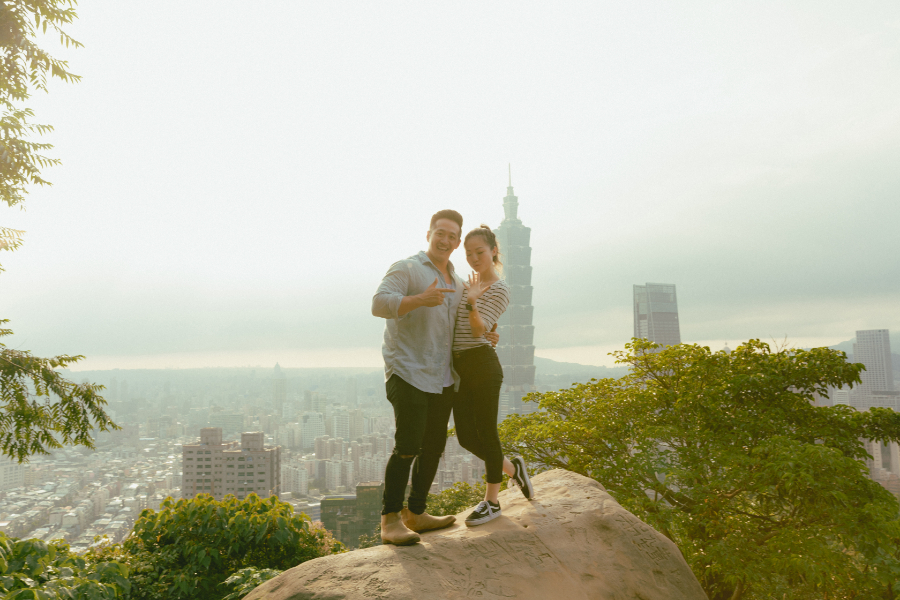 The couple went on to have a little engagement photoshoot around the mountain-top and from the blissful grins on their faces, we just know that they are going to have an exciting lifetime in each others arms.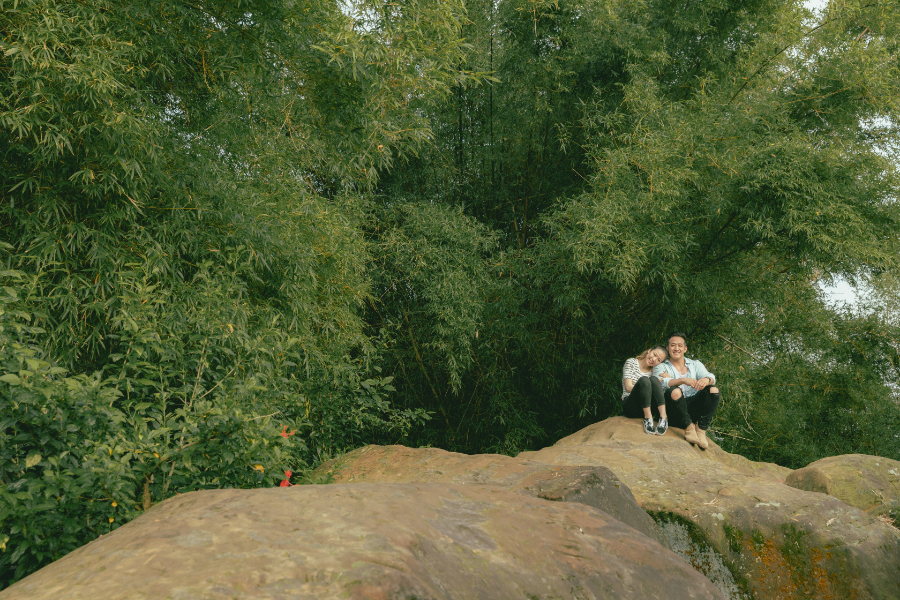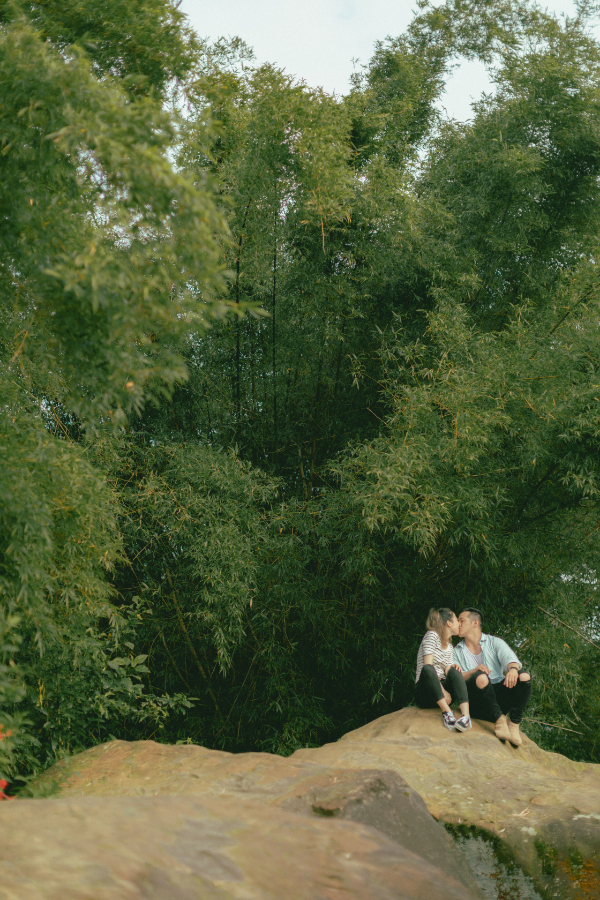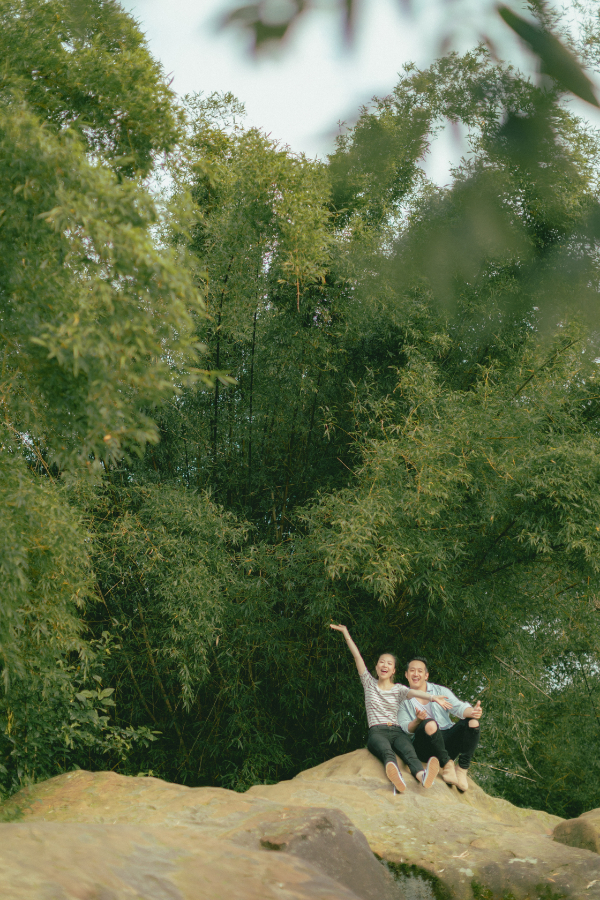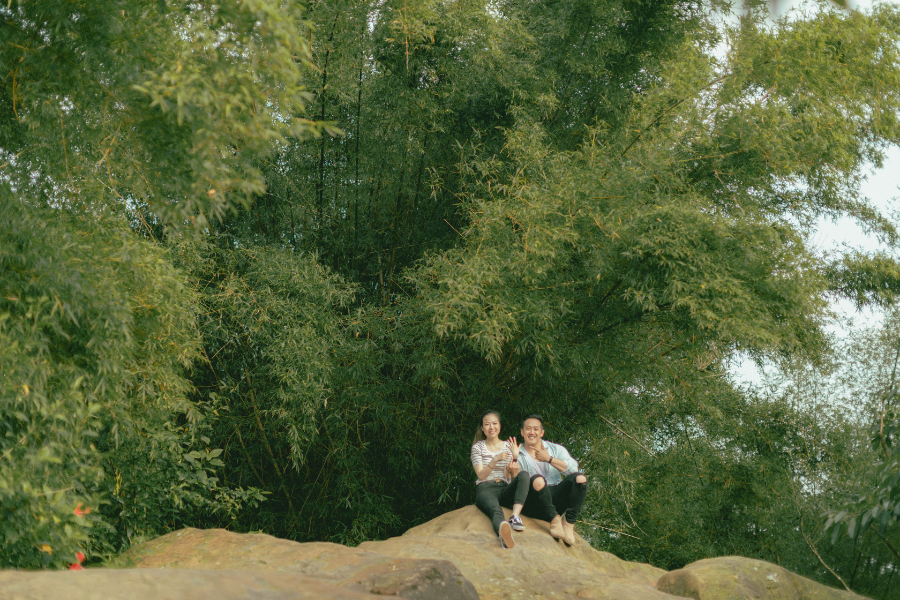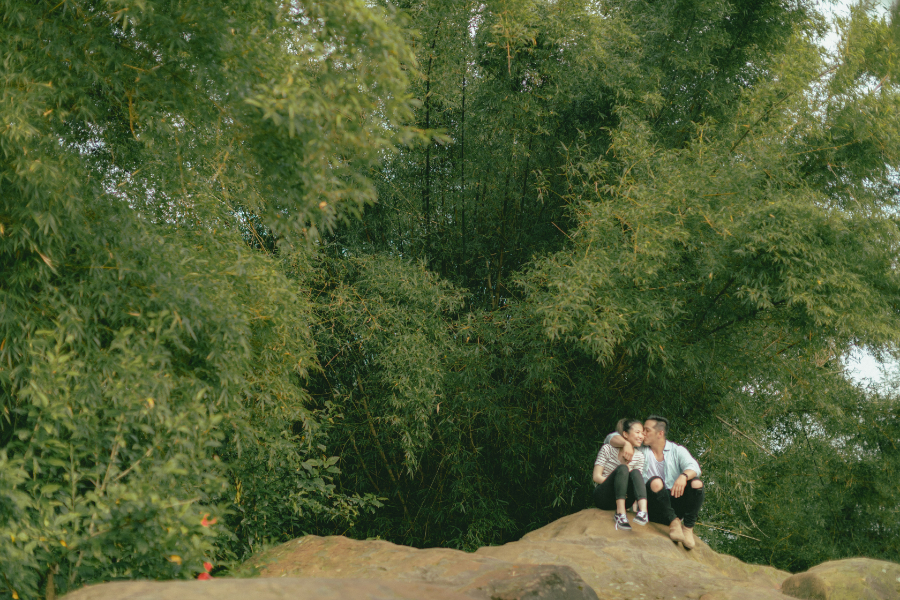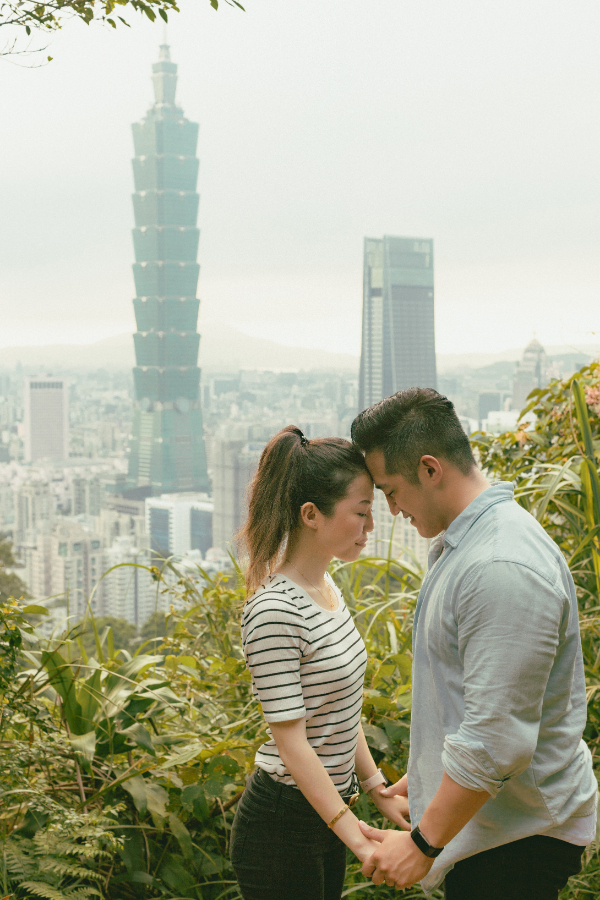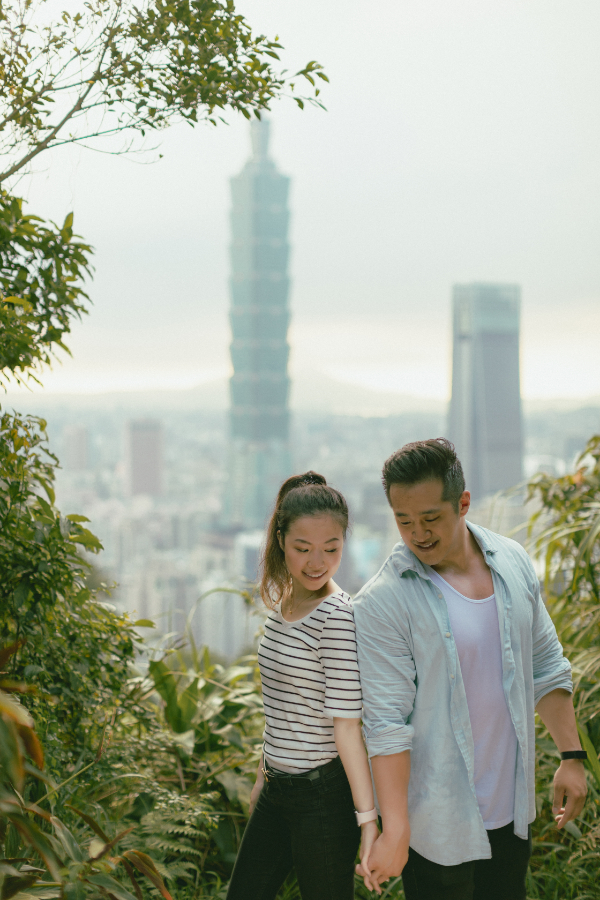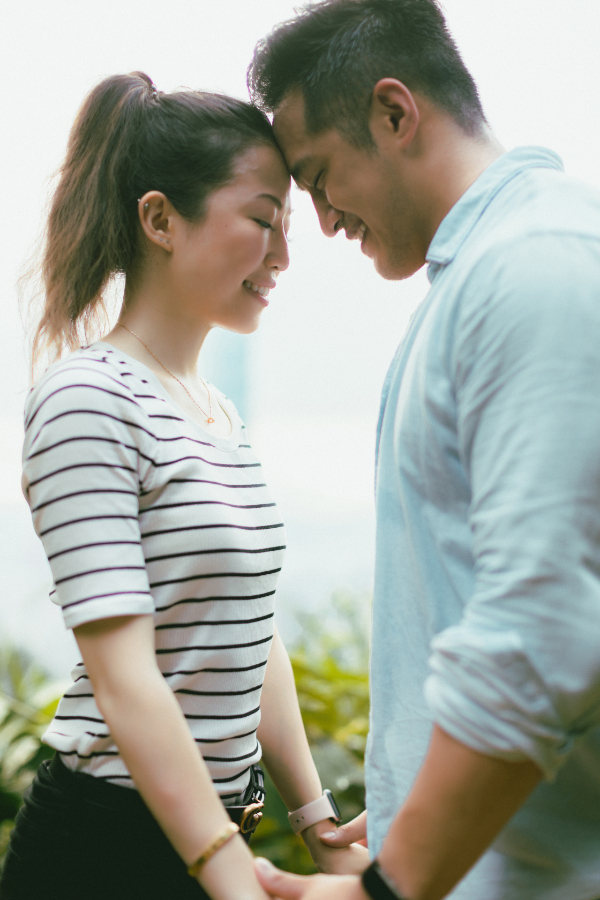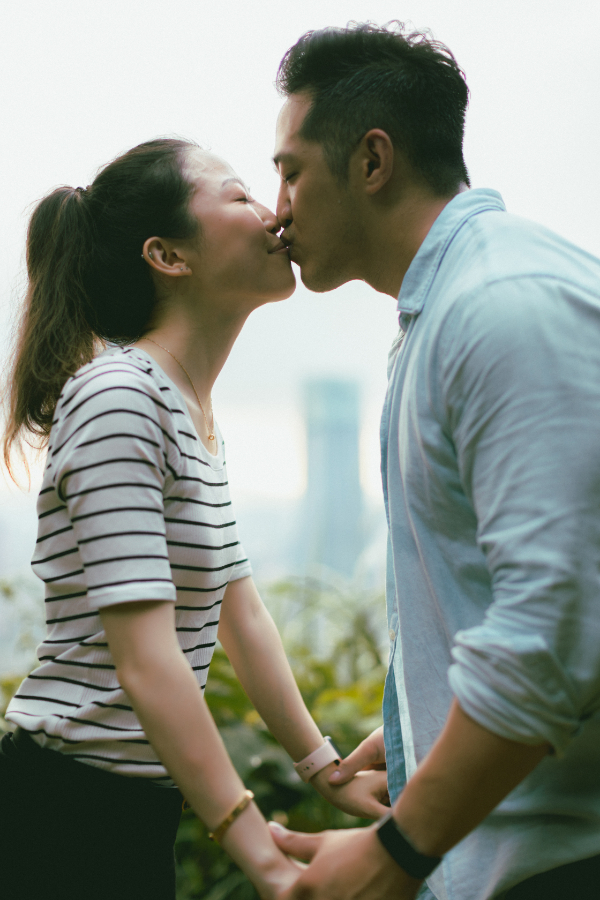 Client's kind words:
"Ray was excellent in helping coordinate the proposal shoot and provided excellent recommendations for great spots. Andy, the photographer, was low-key before the actual proposal and provided excellent guidance in ensuring that the proposal pictures came out in the best way possible.

Overall, I would definitely recommend their services as I found them to be professional, helpful, and genuinely interested in making your special moments truly memorable."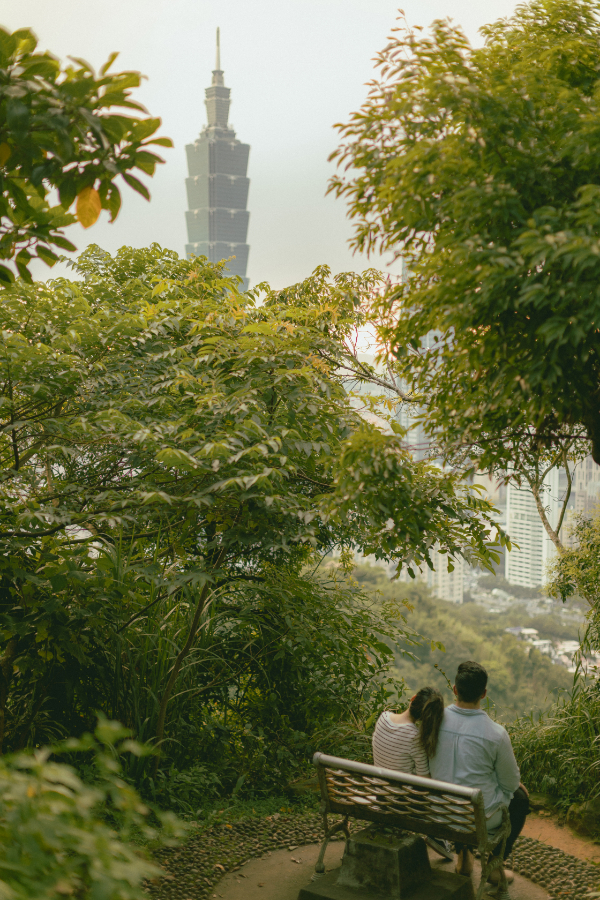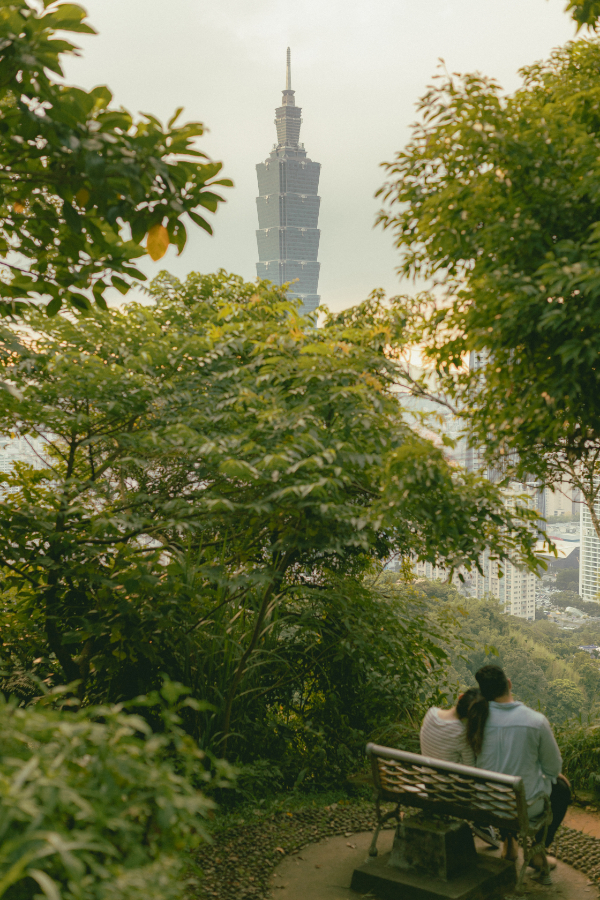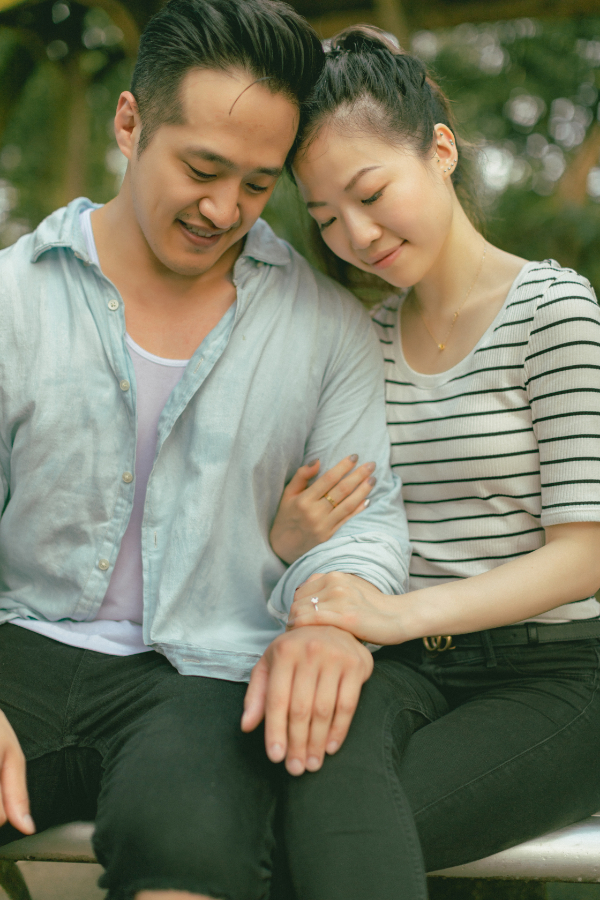 Congratulations Christopher and Celine!