On this windy day in Melbourne, our Singaporean couple Weisheng and Mingzhen promised to spend the rest of their lives together. Weisheng had wanted to propose somewhere by the ocean and with rocky cliffs, so we suggested he brought Mingzhen to Mornington Peninsula. Weisheng definitely also chose the right time because the golden hour light made the orange sandy rocks of the cliff faces look even more vibrant and beautiful.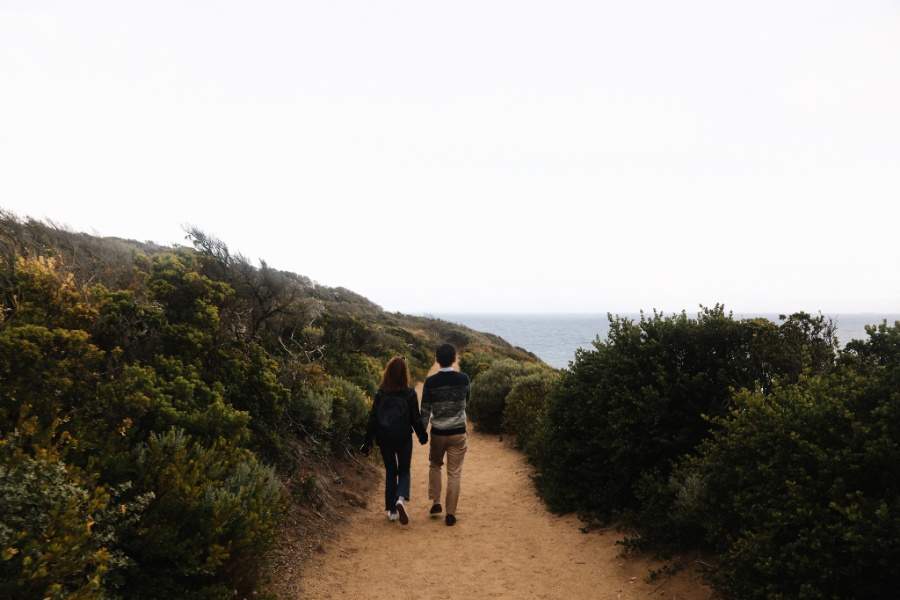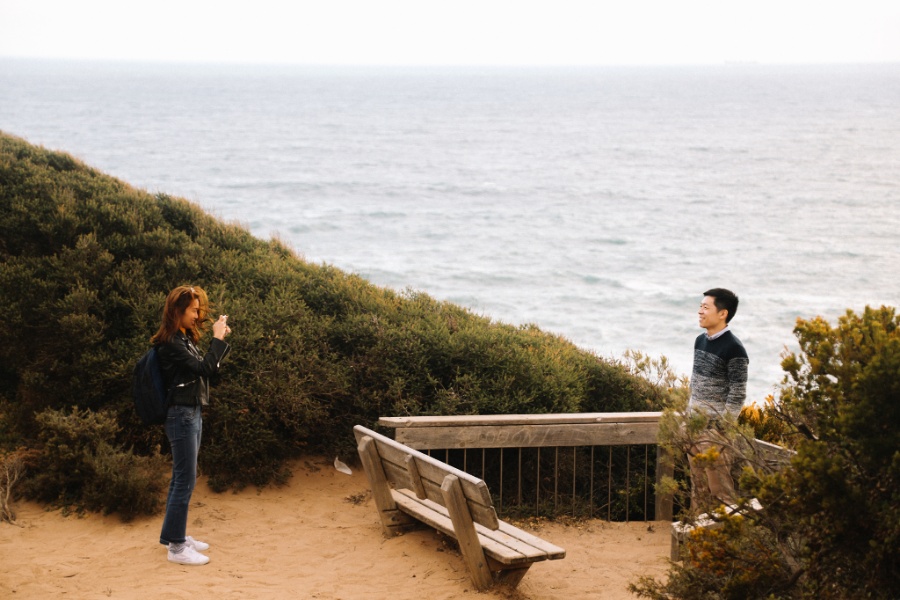 Our future-bride was totally clueless as her soon-to-be fiance took her on a walk on the broadwalk while our photographer followed them like a paparazzi to sneak some shots of the couple going about their normal day (or so Mingzhen thought).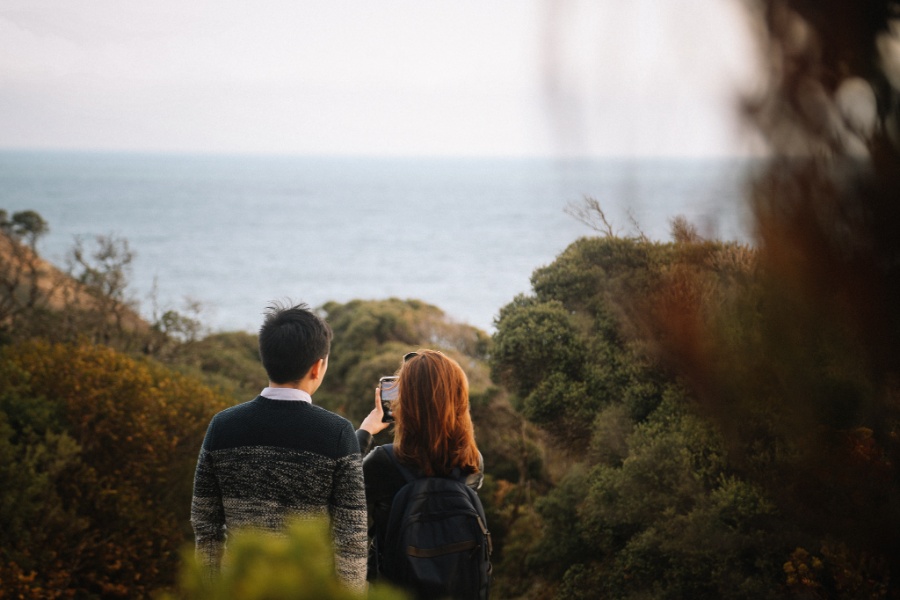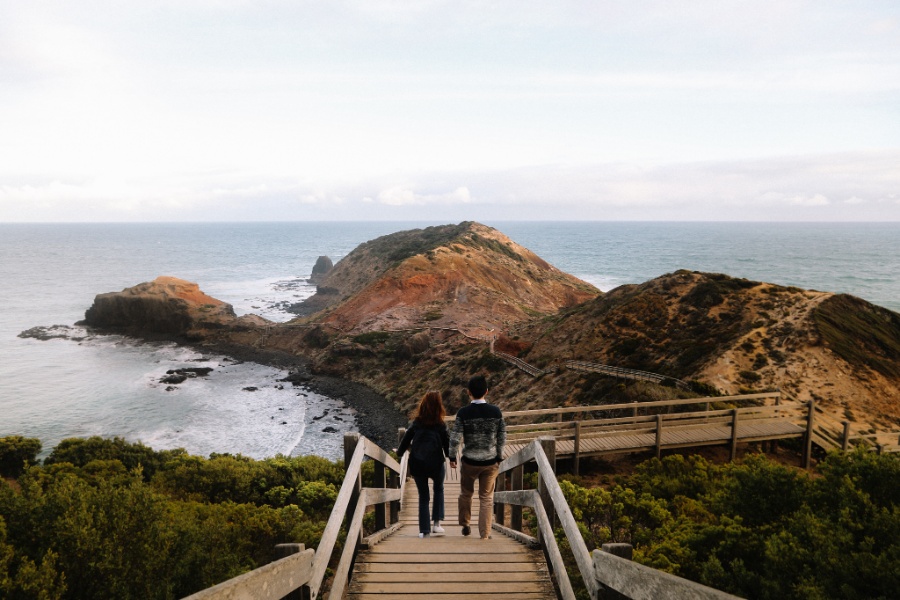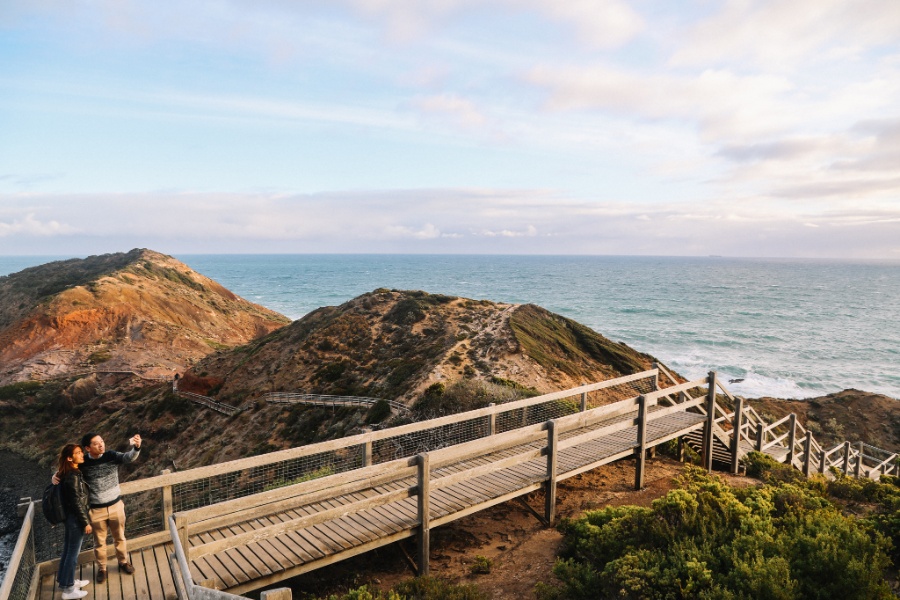 Finally, as the sun began its descent, Weisheng got down on one knee at one of the turns of the broadwalk that overlooked the beautiful horizon. And of course, Mingzhen said "yes"!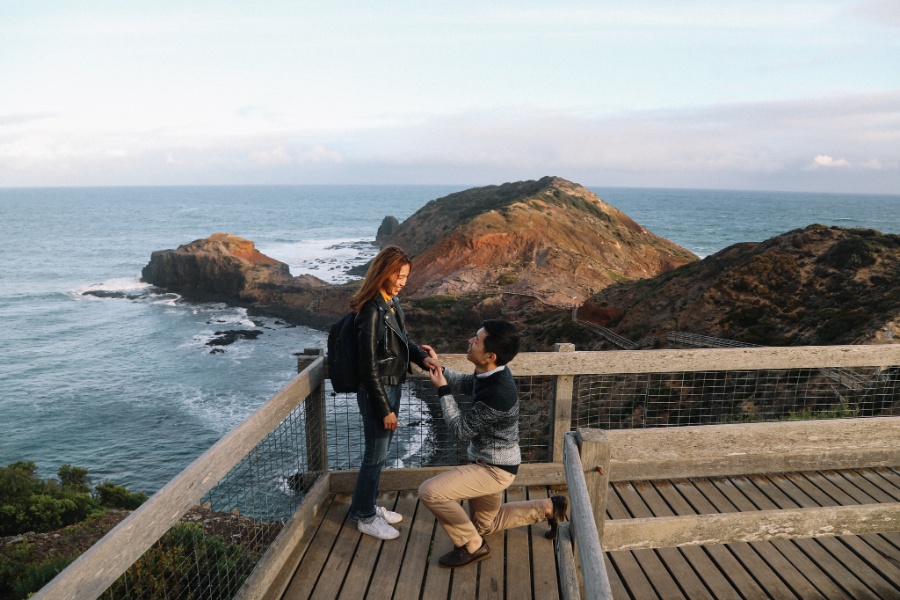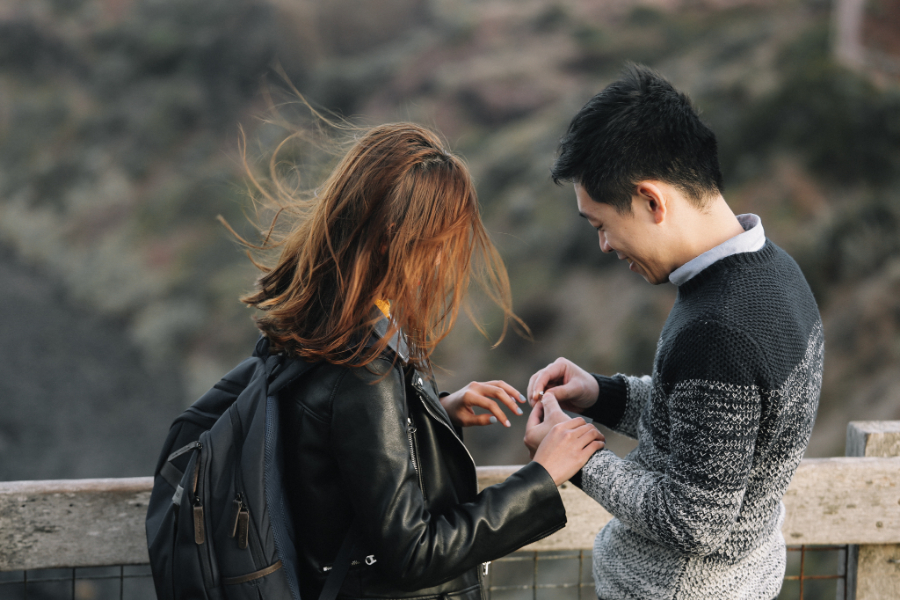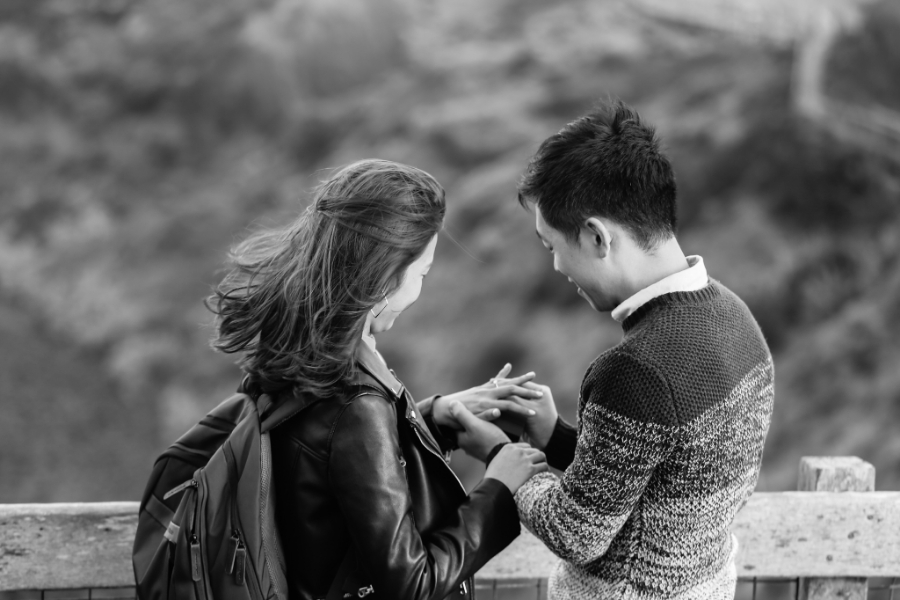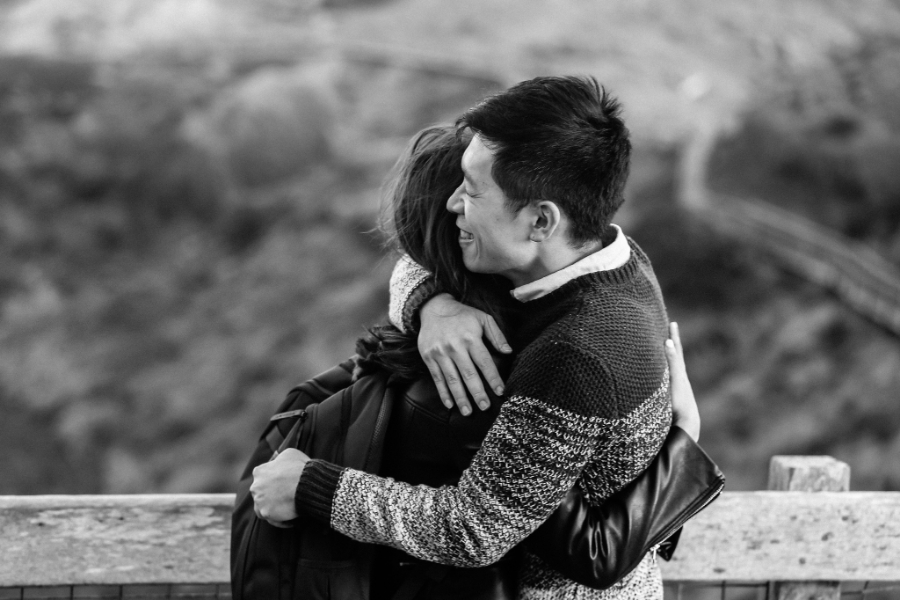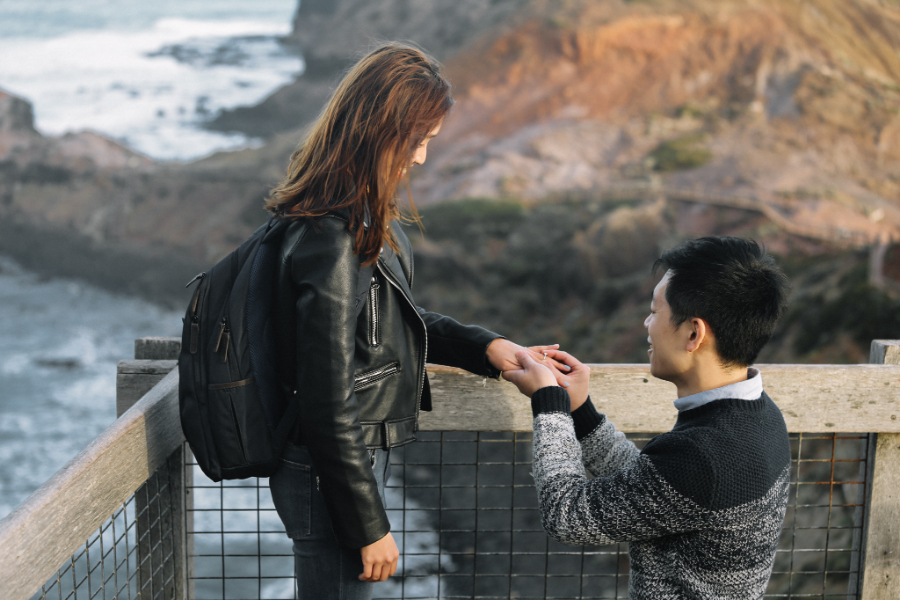 With blissful smiles on their faces, the couple continued to have a little proposal photoshoot around the area. Hand in hand, they explored the fields and rocky shores, with Cape Schnack Lighthouse and the setting sun in the background.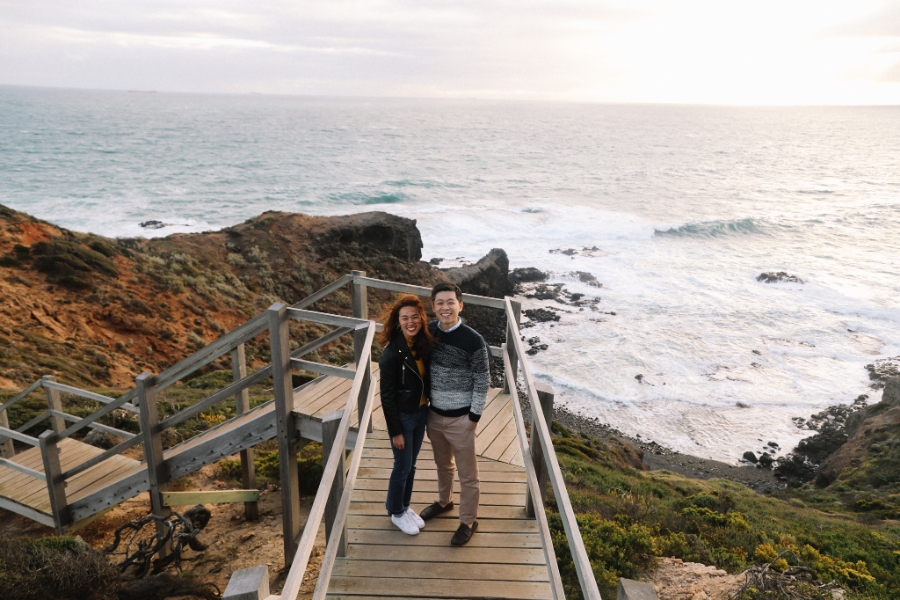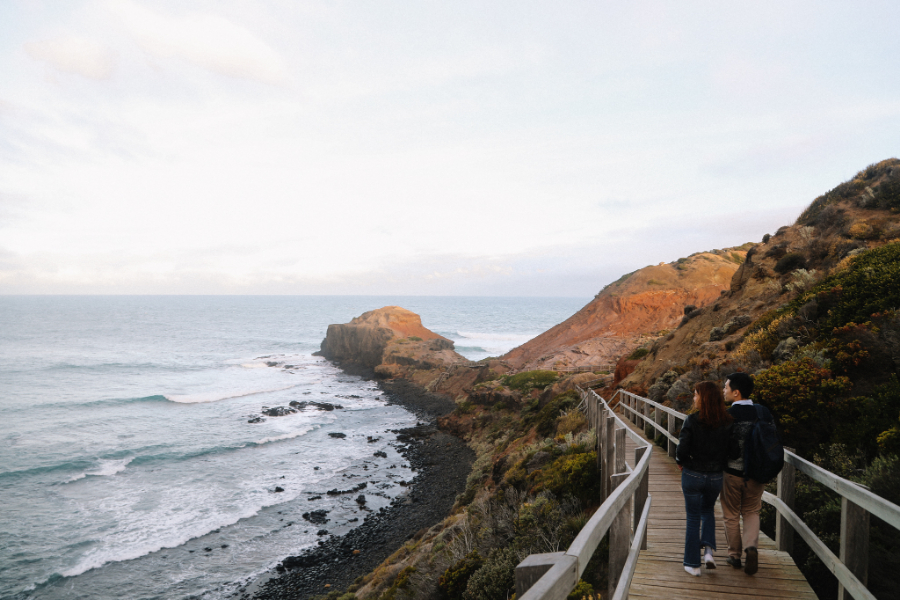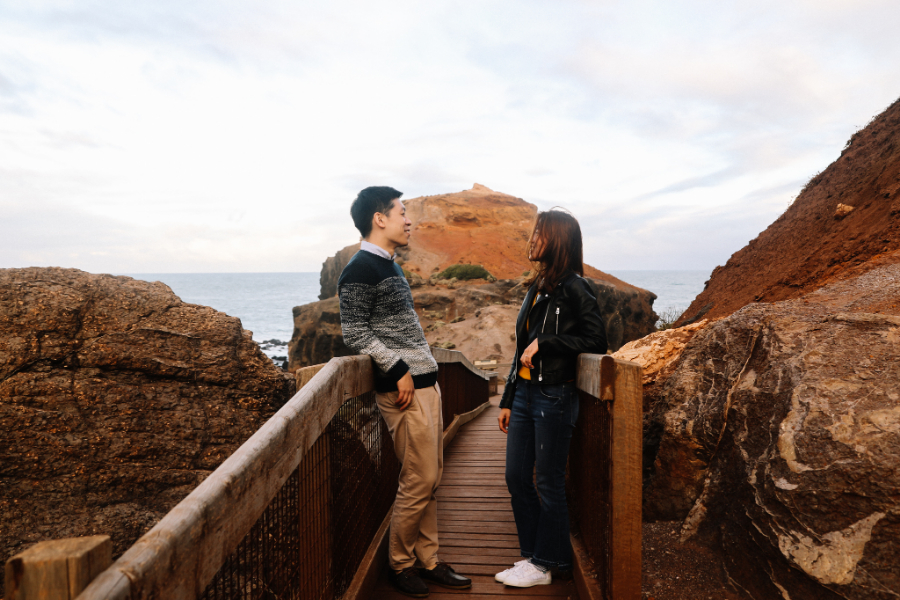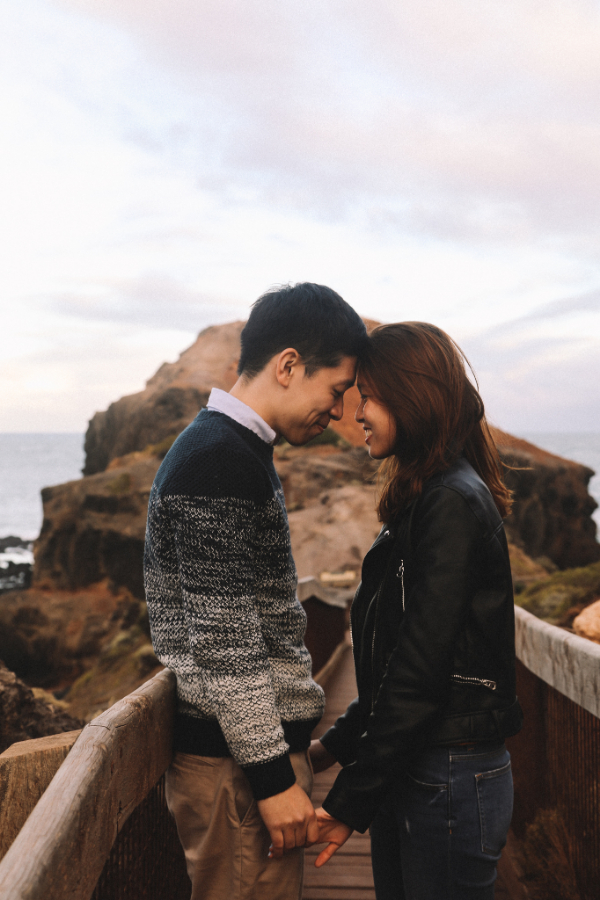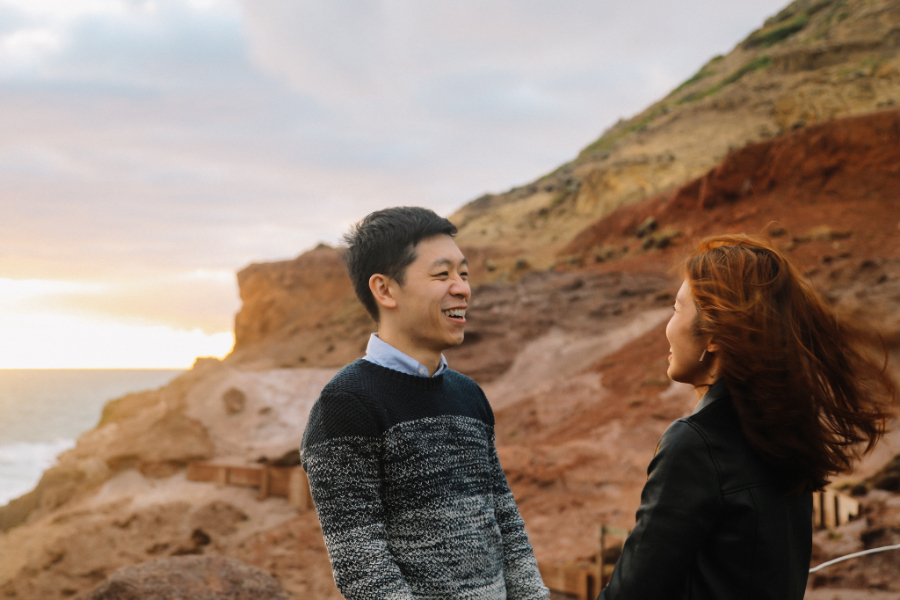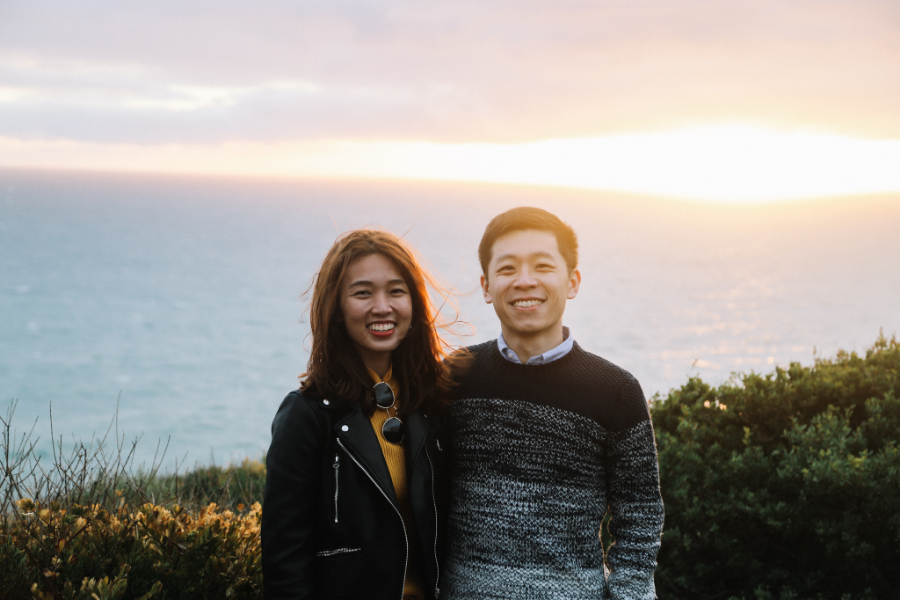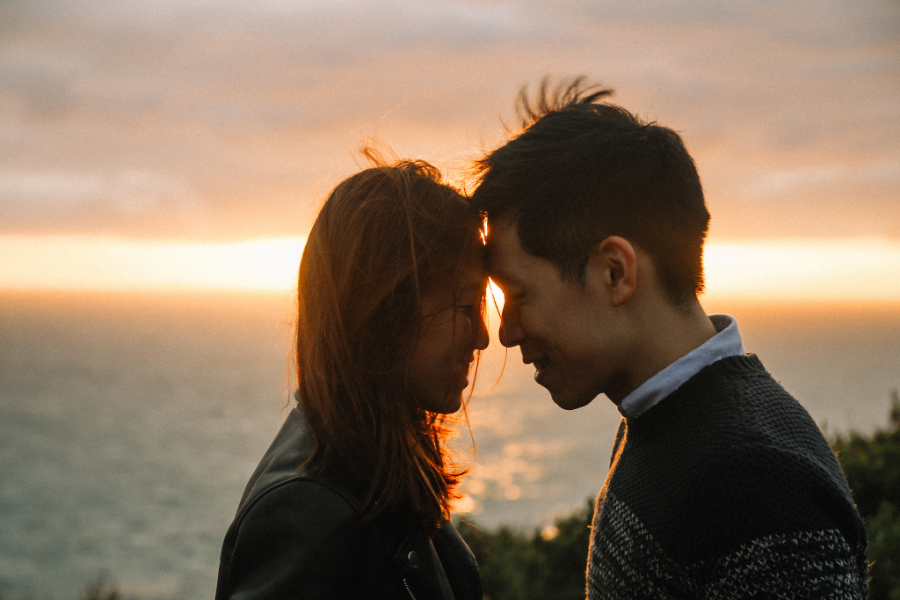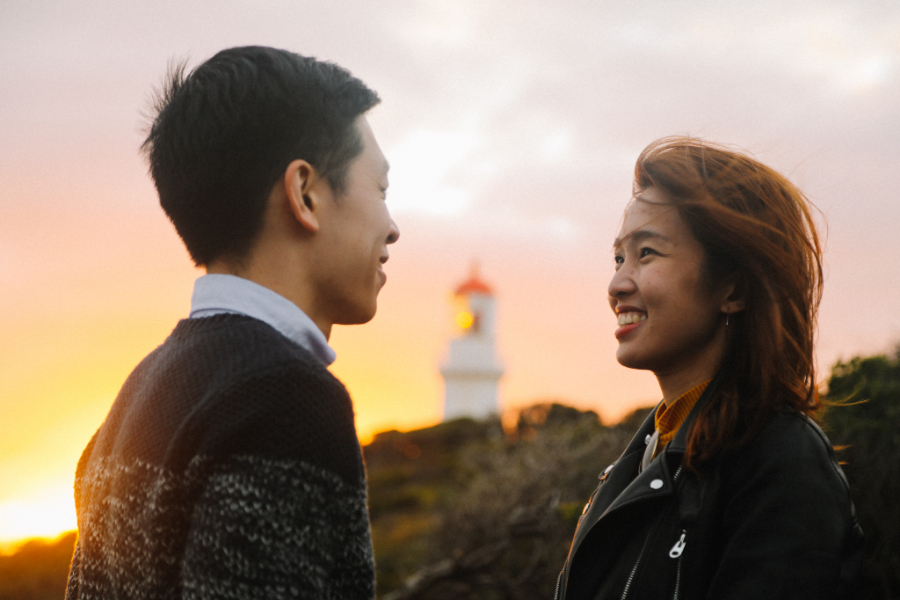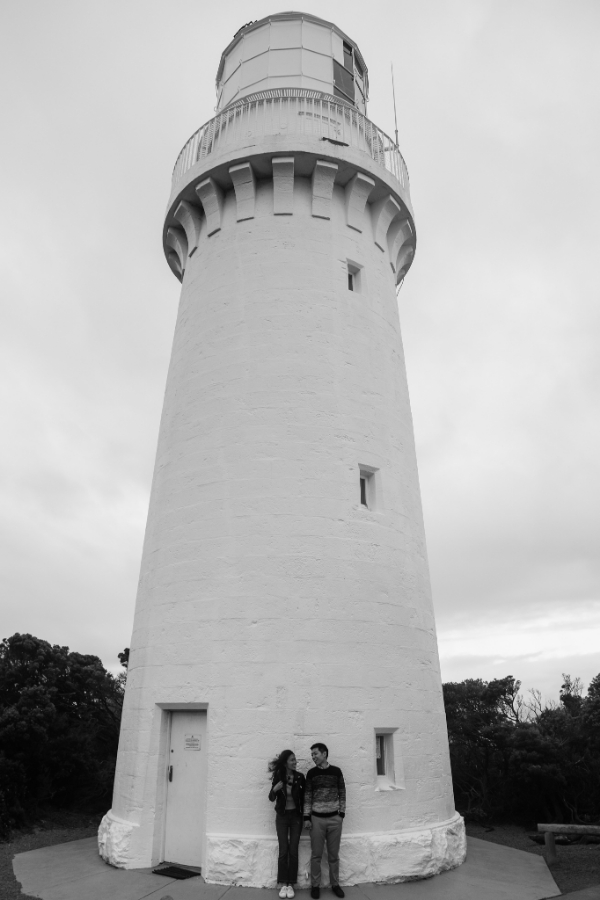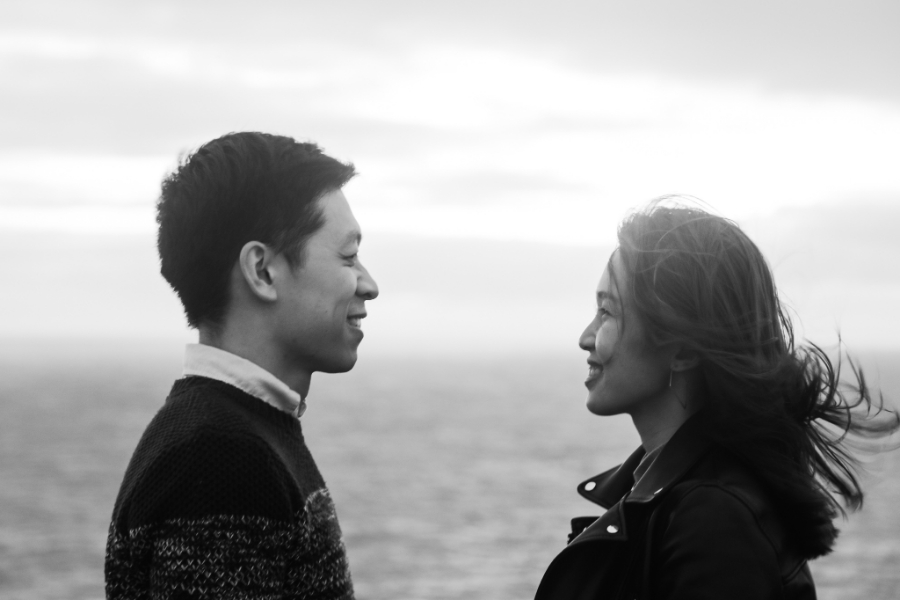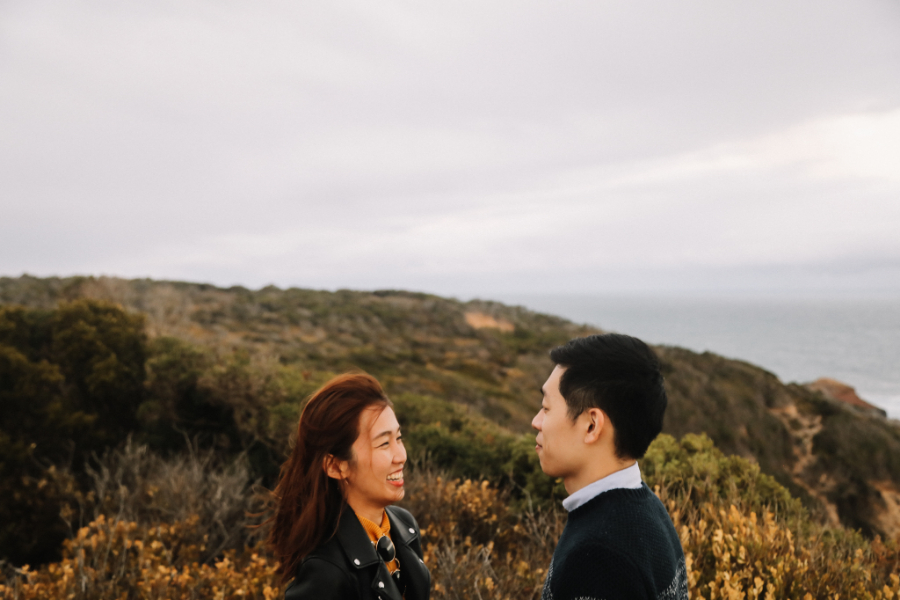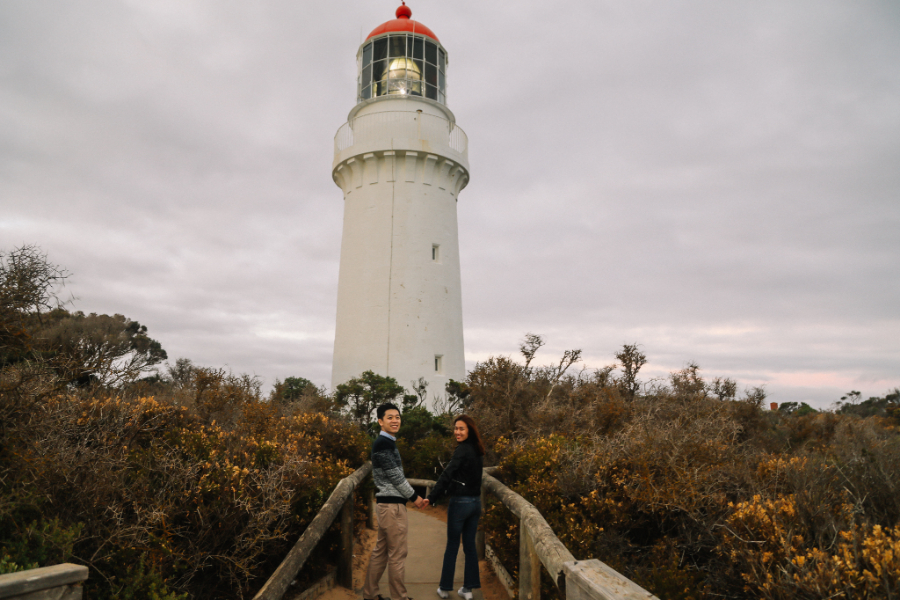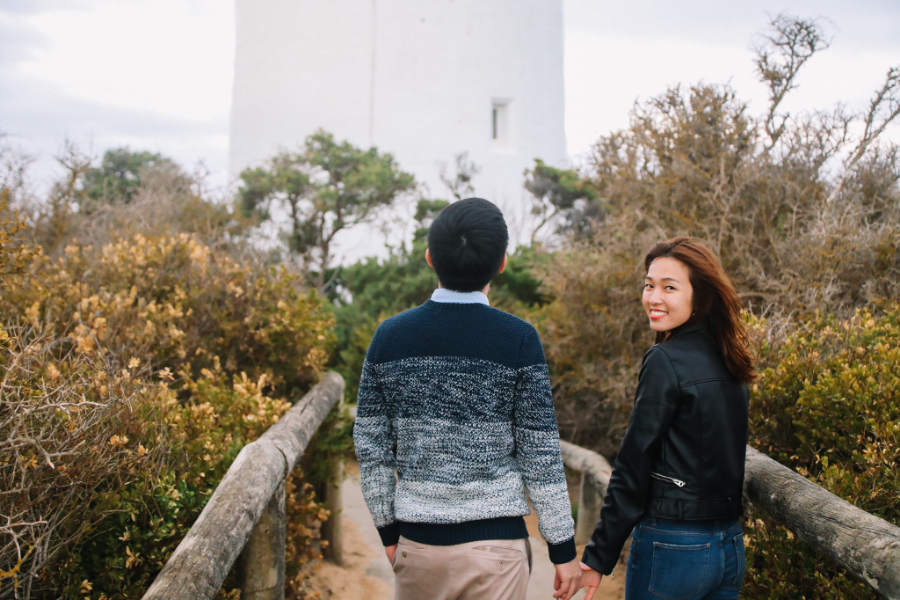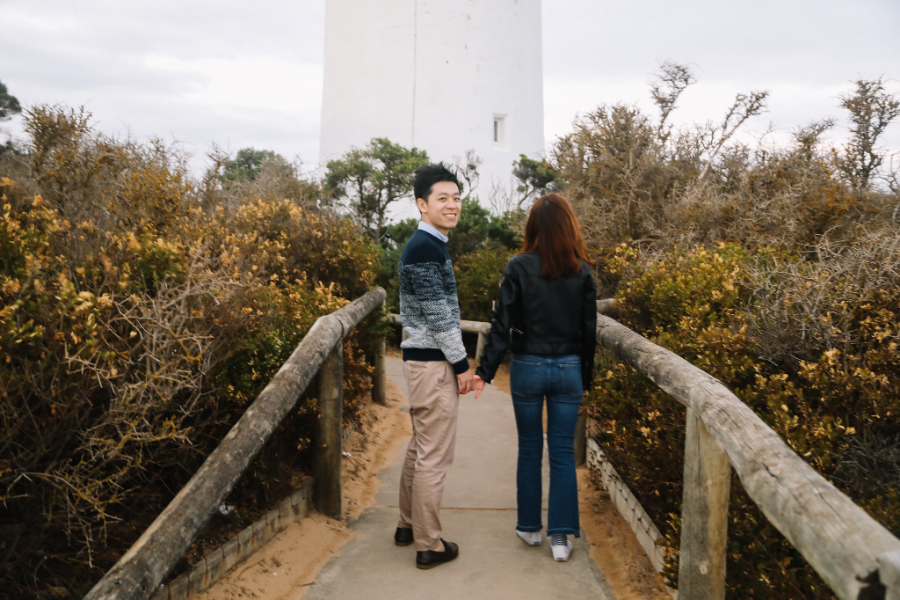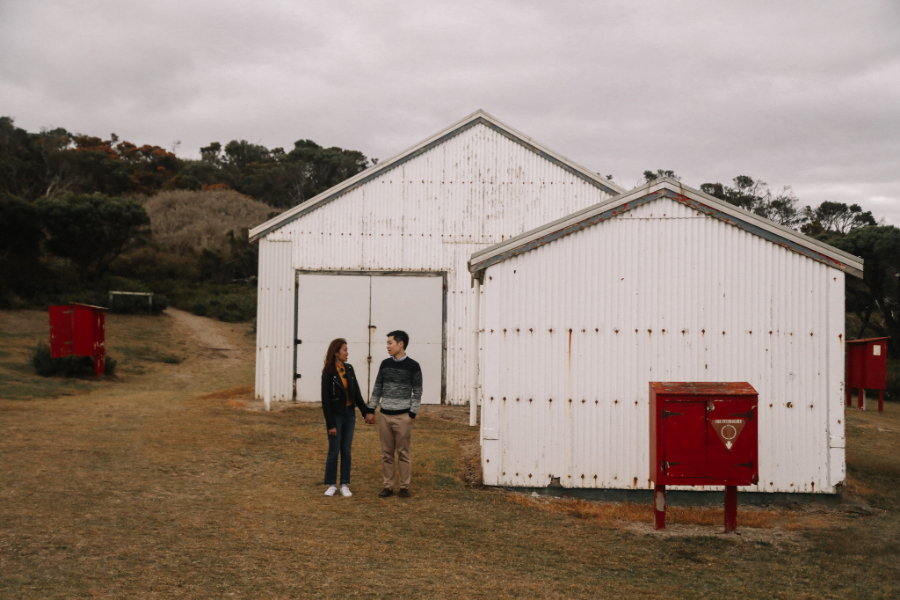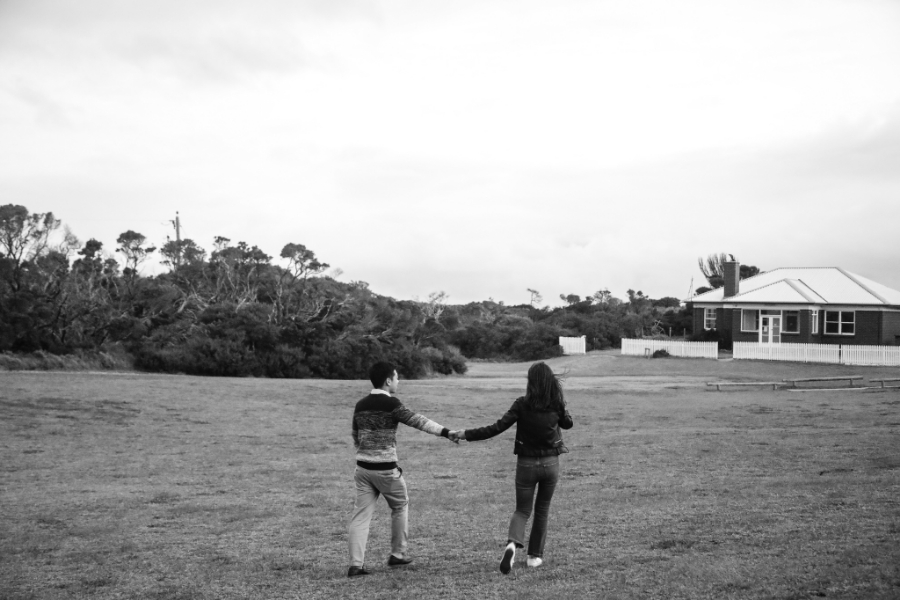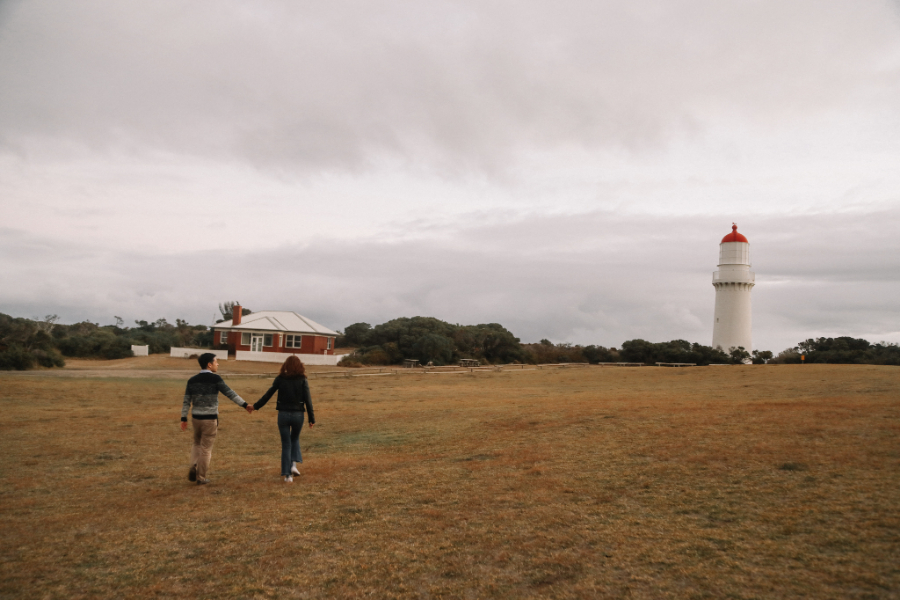 Client's kind words:
From the start till the end, Ray did a great job liaising between us and the photographer. Kudos to Begum too who did a fantastic job with the photos that she took. Thanks a lot Ray and Begum!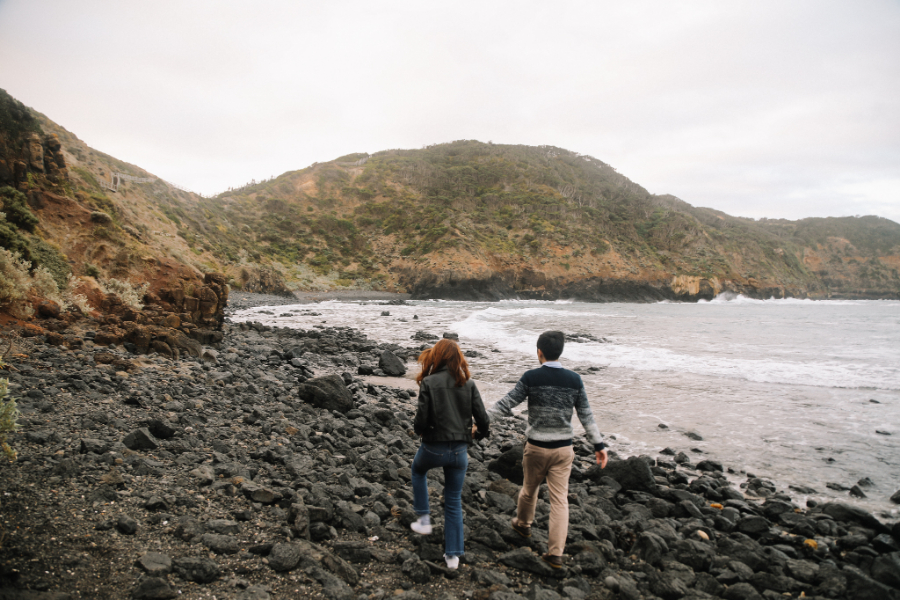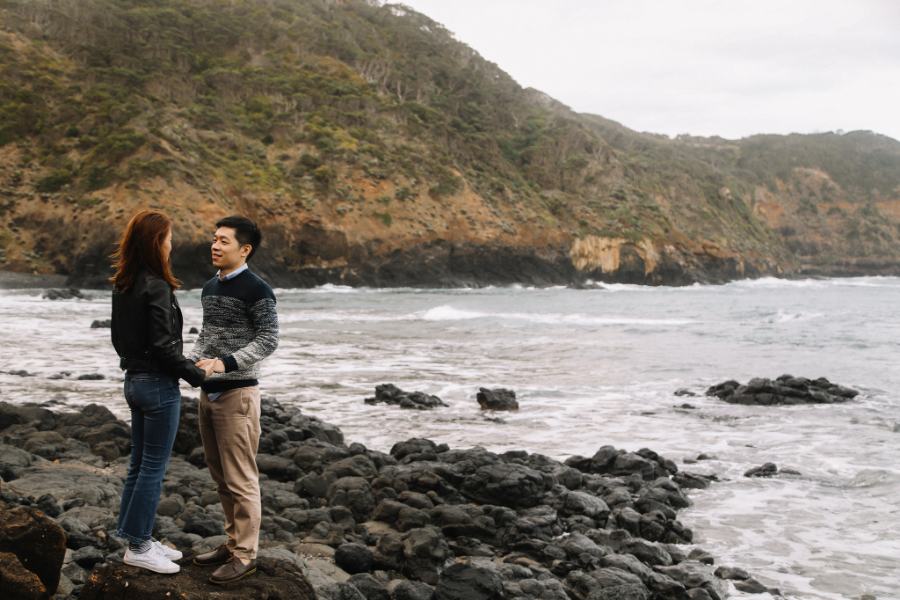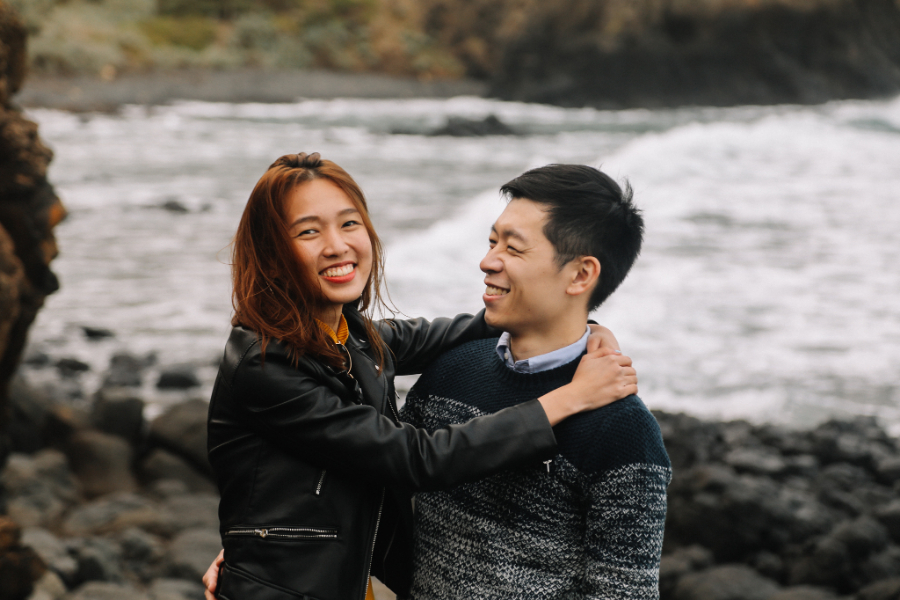 Congratulations Weisheng and Mingzhen!