Huat Keong planned to surprise Wei Ling with a proposal during their trip to Prague and we recommended a quiet location around the iconic Charles Bridge. The golden hues of autumn leaves coupled with the stone bridge made the perfect backdrop.
Unlike the usual surprise proposal, we kept Wei Ling in the dark by starting off with a "normal couple photoshoot". Our adventure began in the morning and Wei Ling was all dressed up for the photoshoot. We were lucky to have the whole city to ourselves and that attributed to a smoother phototaking session.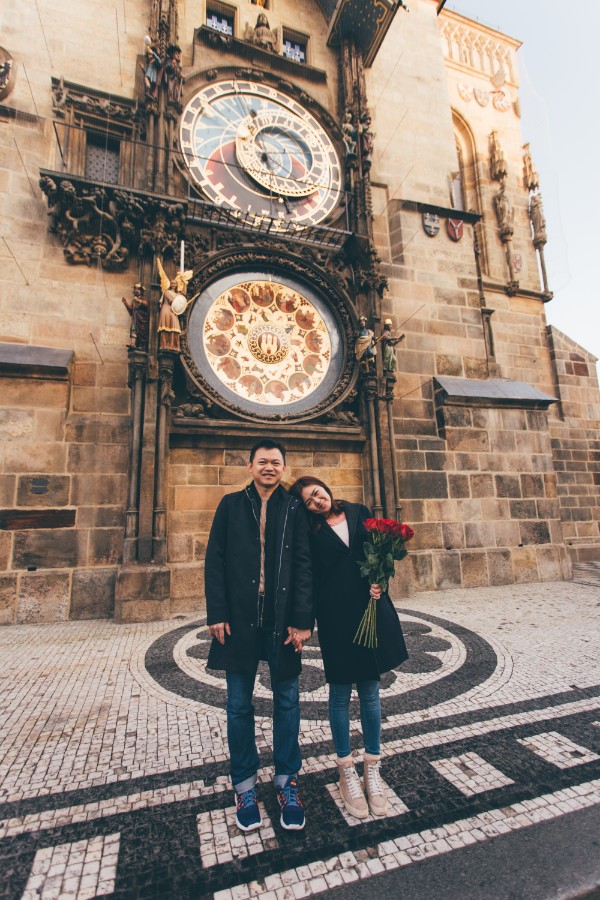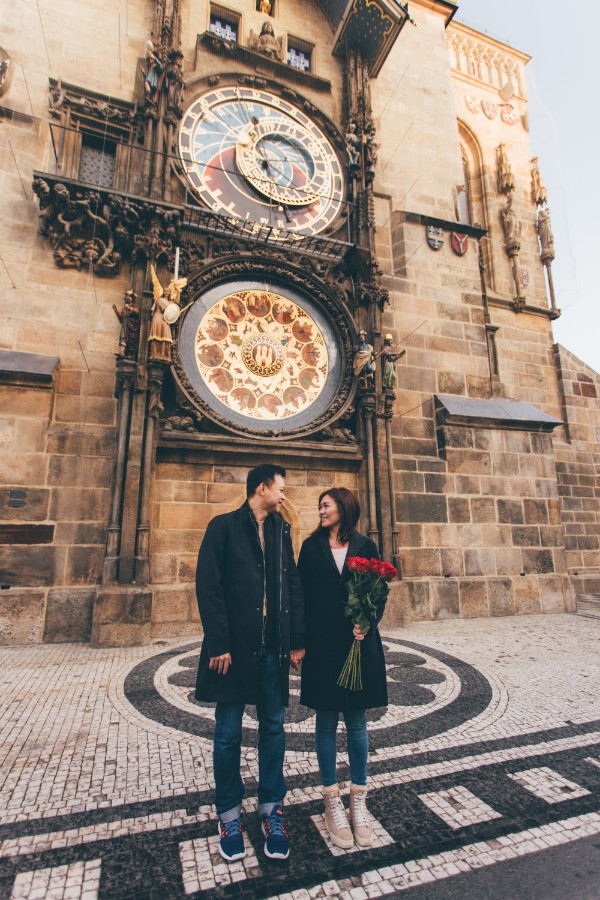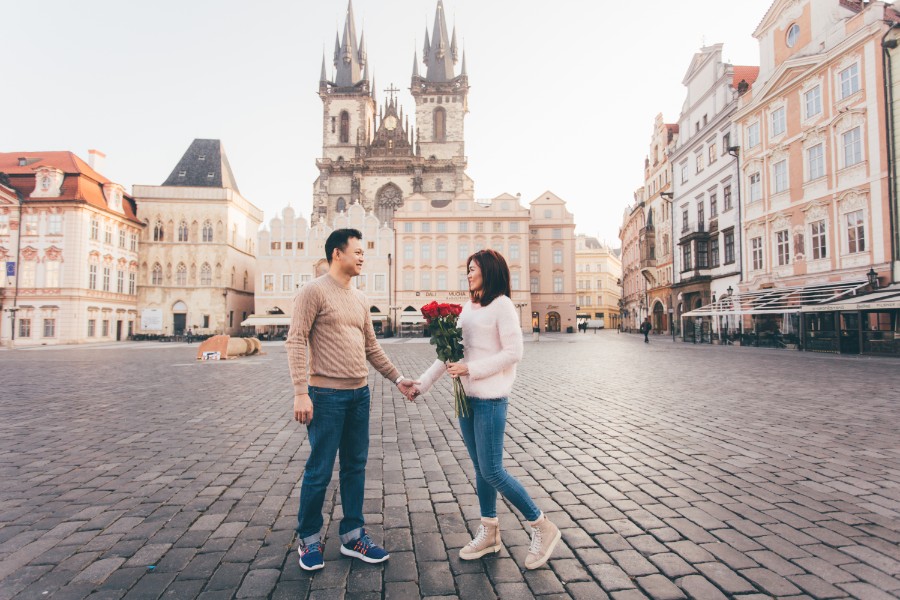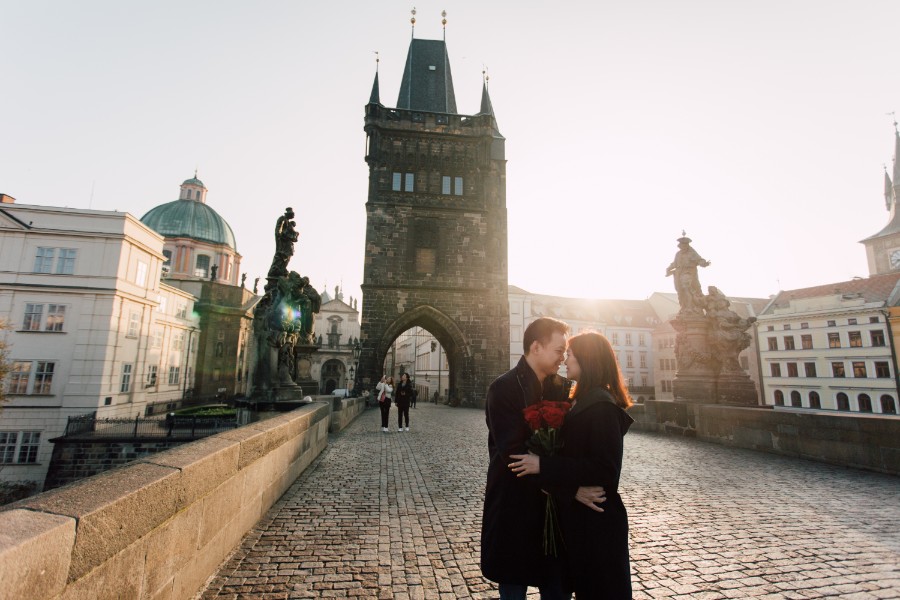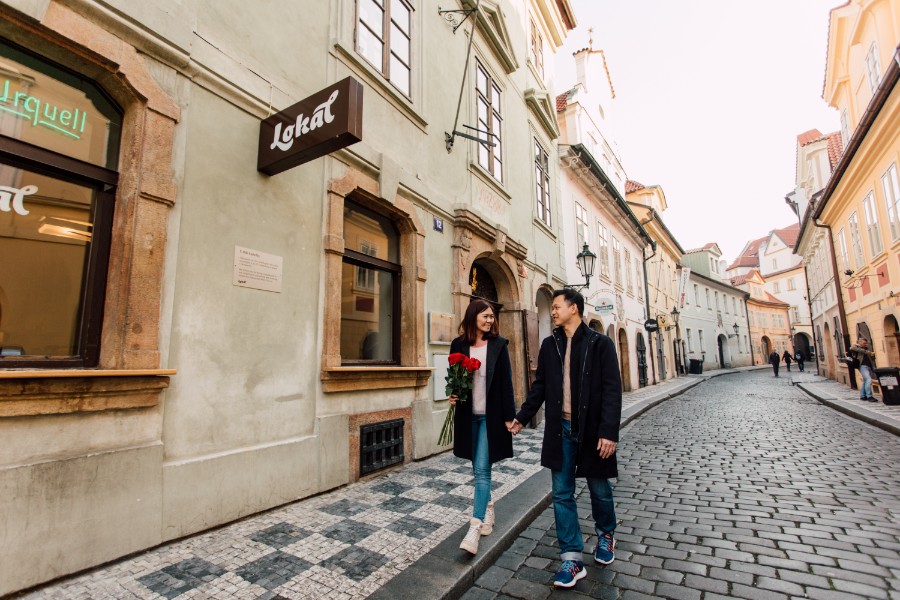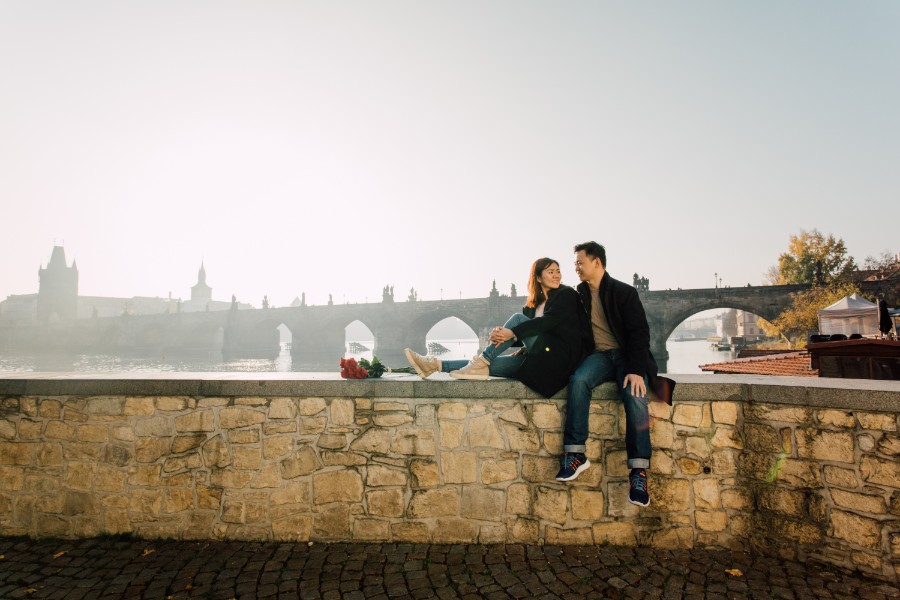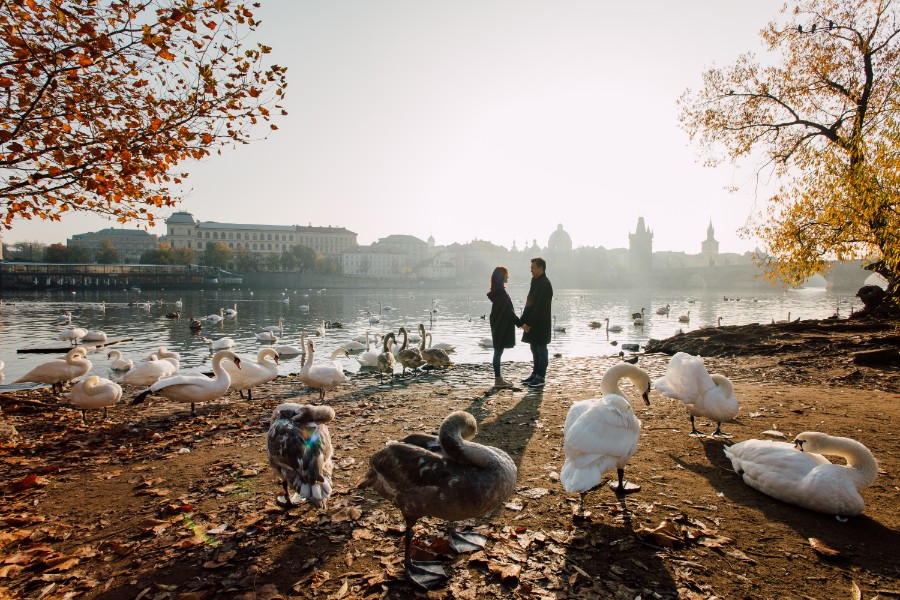 Huat Keong popped the question only at the end of the photoshoot session when Wei Ling has completely let her guards down and our plan to surprise her succeeded!