This lovely US couple who enjoys going on travels together landed on the sunny island of Singapore one day to embark on another one of their adventures. Little did our soon-to-be-bride know that her boyfriend (now fiancé) has had the surprise of her life all planned out.
Alfred and Lisa first met when they were both studying at Syracuse University, and after going through many thicks and thins together, Alfred decided that he wanted no one else but Lisa for his wife. And he chose Singapore, somewhere they haven't been to, to be the place where he would ask for Lisa's hand.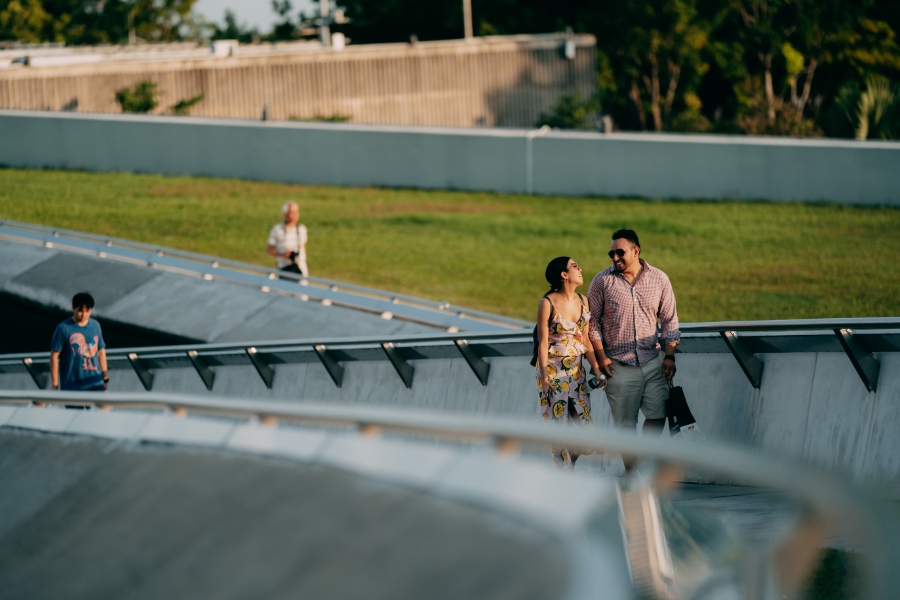 So, on a beautiful day, Alfred brought Lisa to the Marina Barrage at sunset, and got down on one knee before the mesmerising city skyline.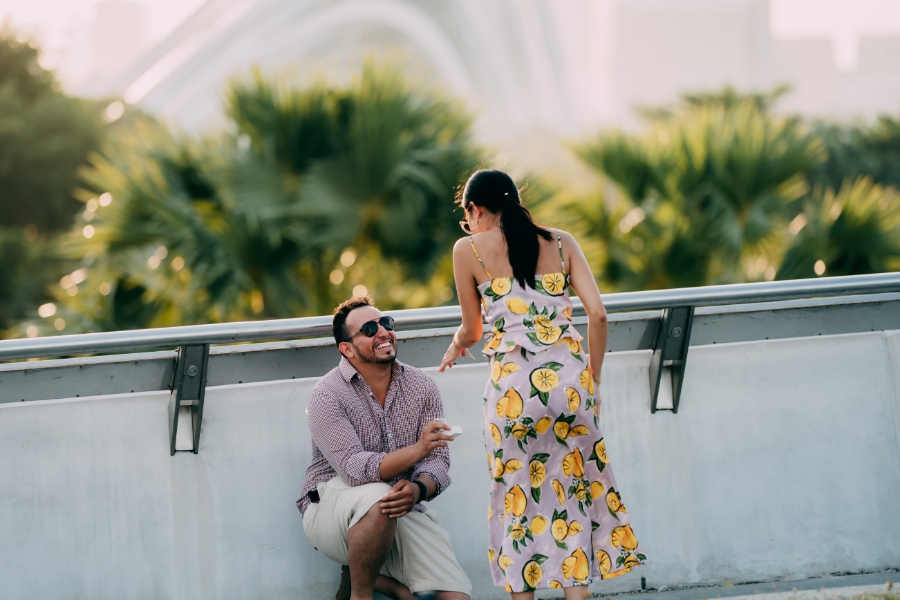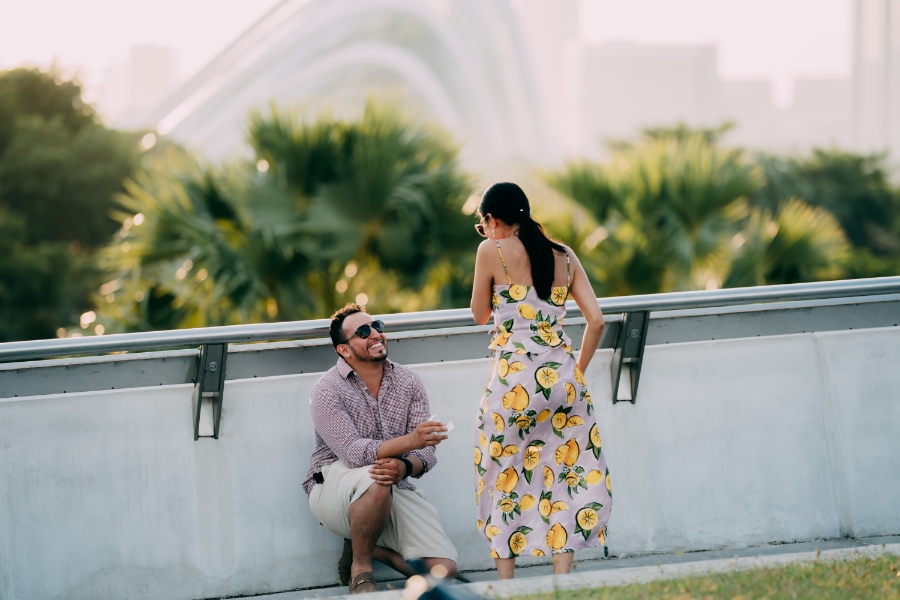 Recovering from her initial shock, Lisa said "YES!"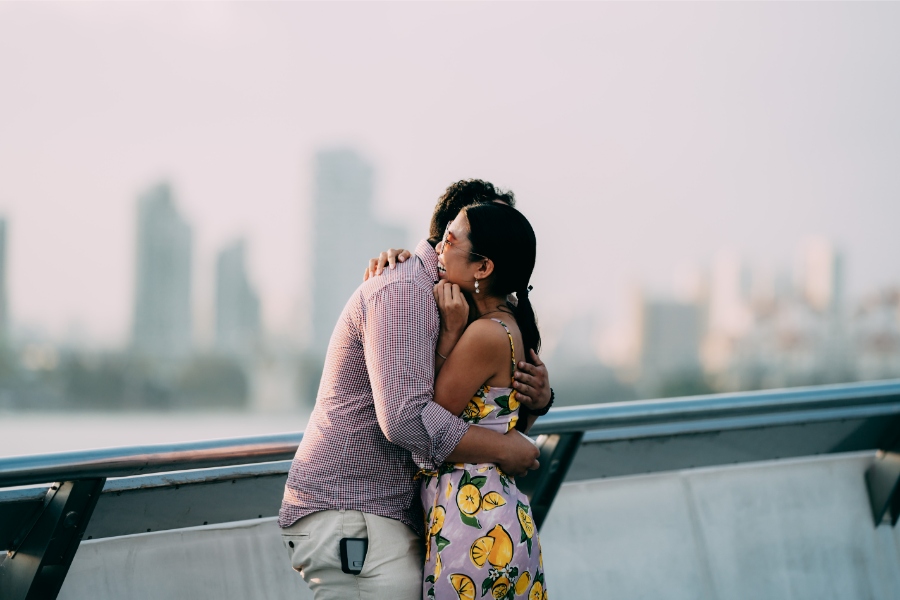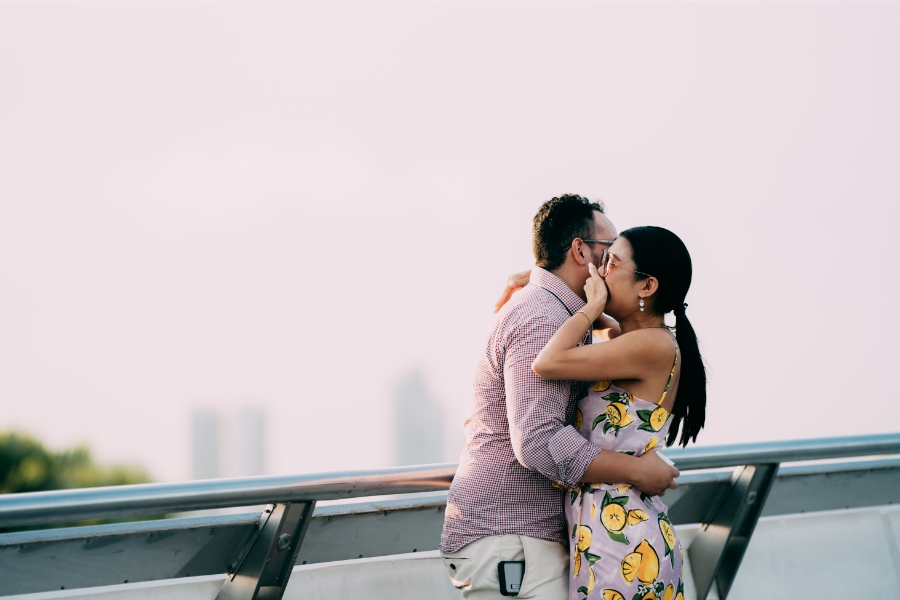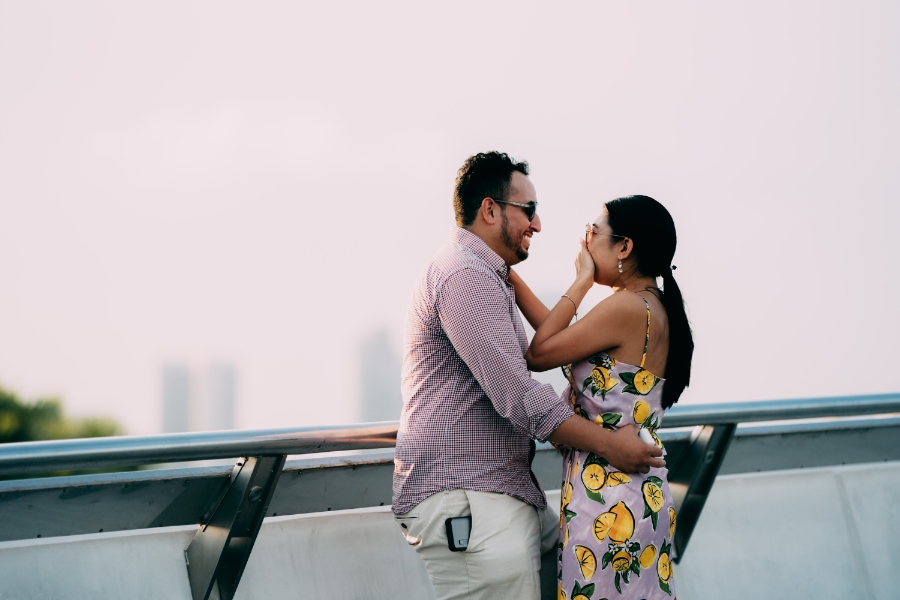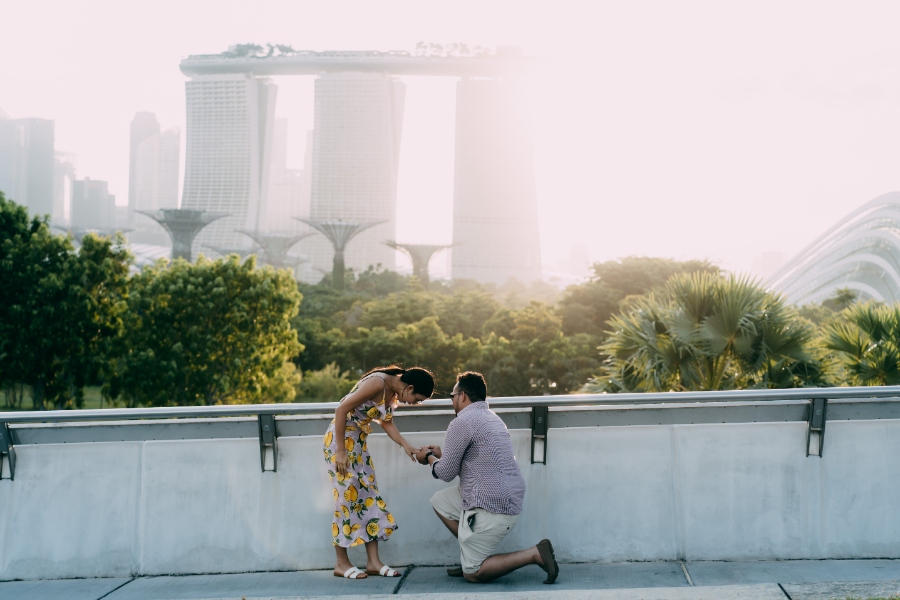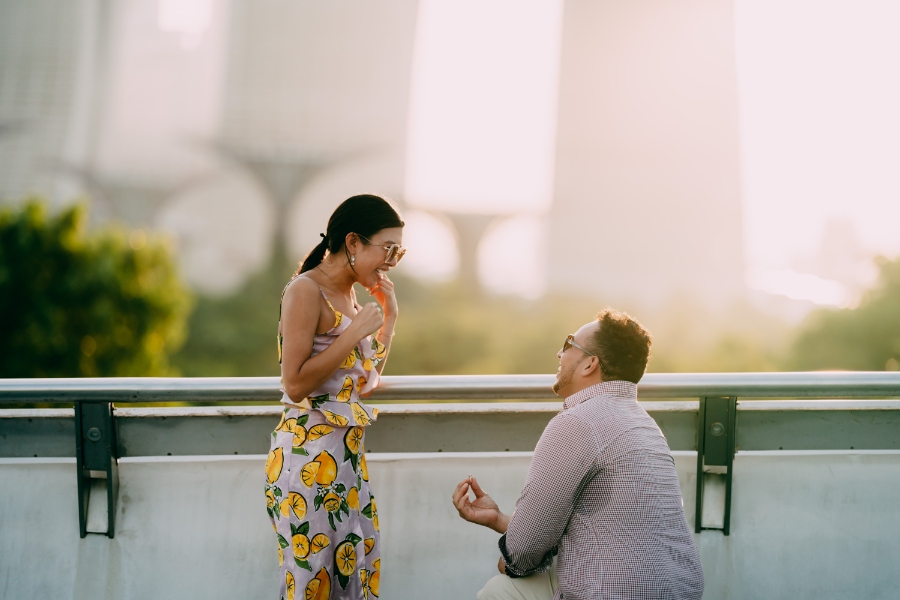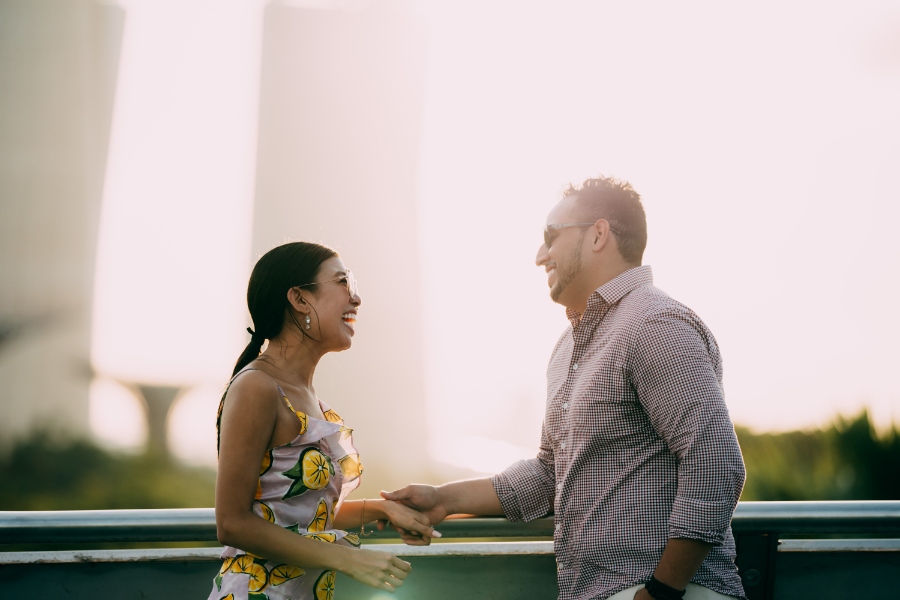 The couple then continued their walk around Marina Barrage for a mini photoshoot session to celebrate their engagement. They just can't keep those wide blissful smiles off their faces as the setting sun wraps them up in a soft pink glow for this heartwarming occasion.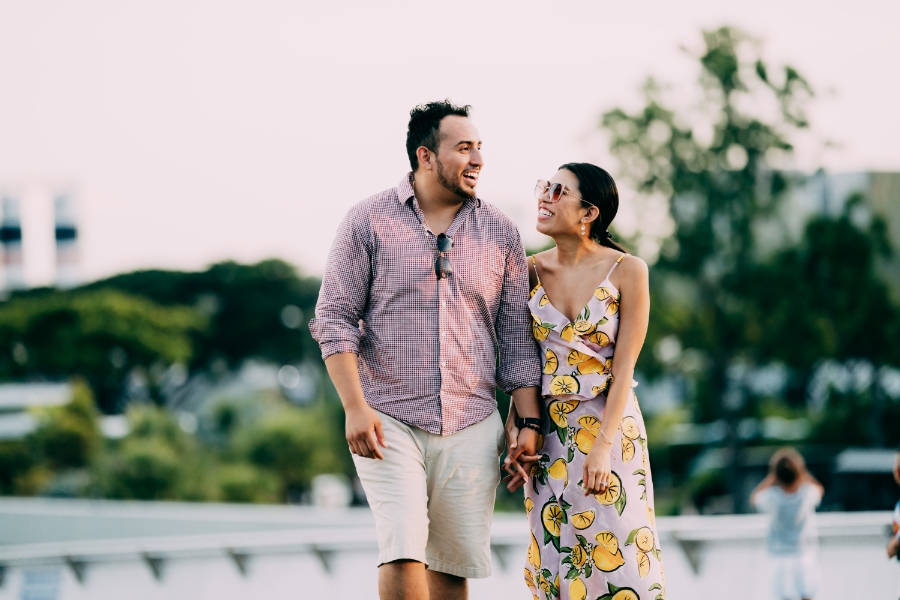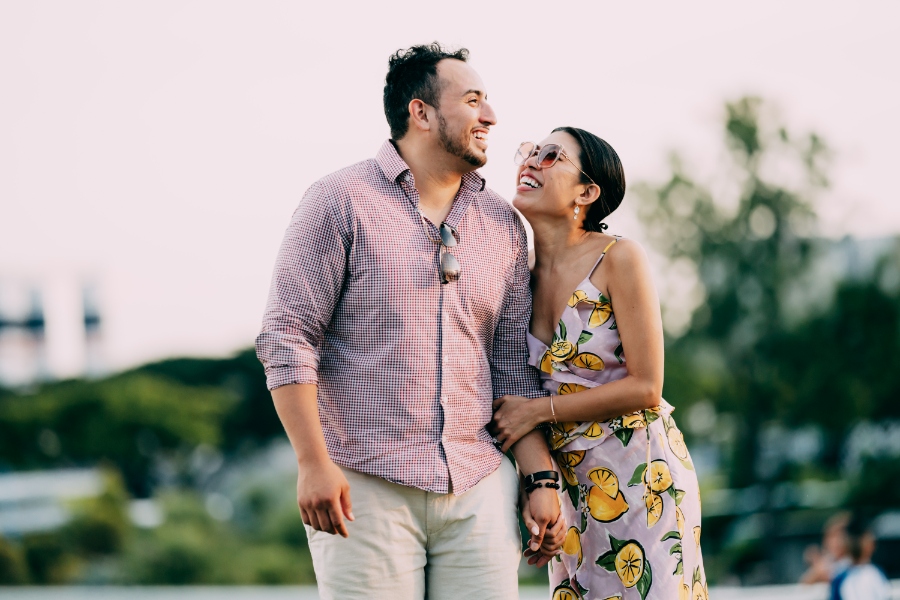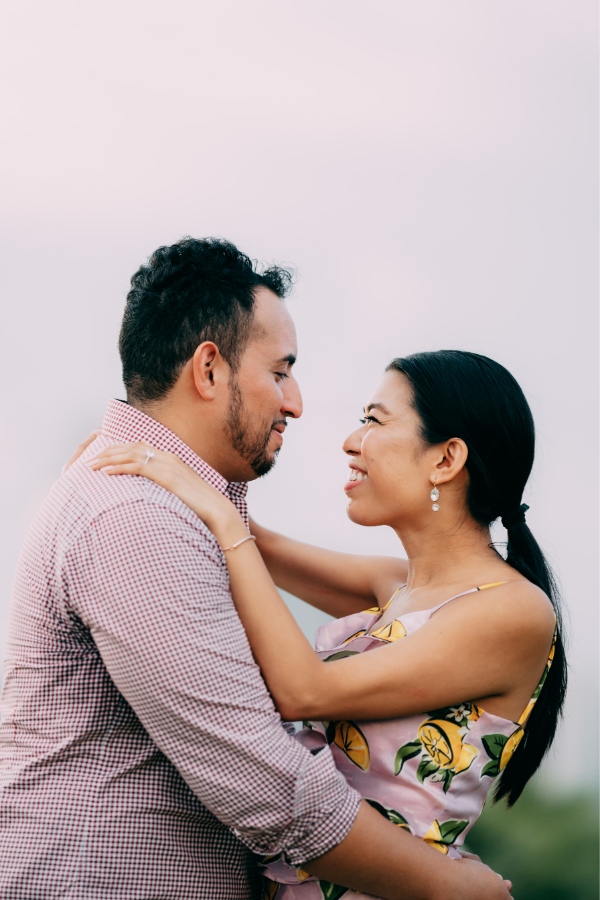 They even got to catch the helicopters from the National Day Parade rehearsals flying past!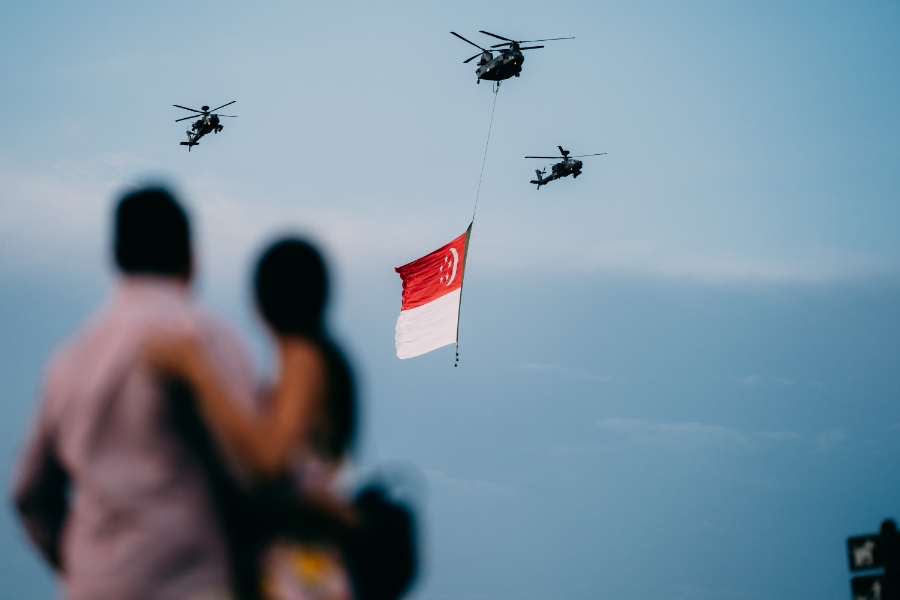 Alfred shared that this proposal had been planned at the very last-minute, as he only managed to get an approval for holiday one week before they left for Singapore. Finding a photographer within such a tight schedule had been a huge concern for him, but keeping Lisa totally clueless about this big surprise was his greatest challenge!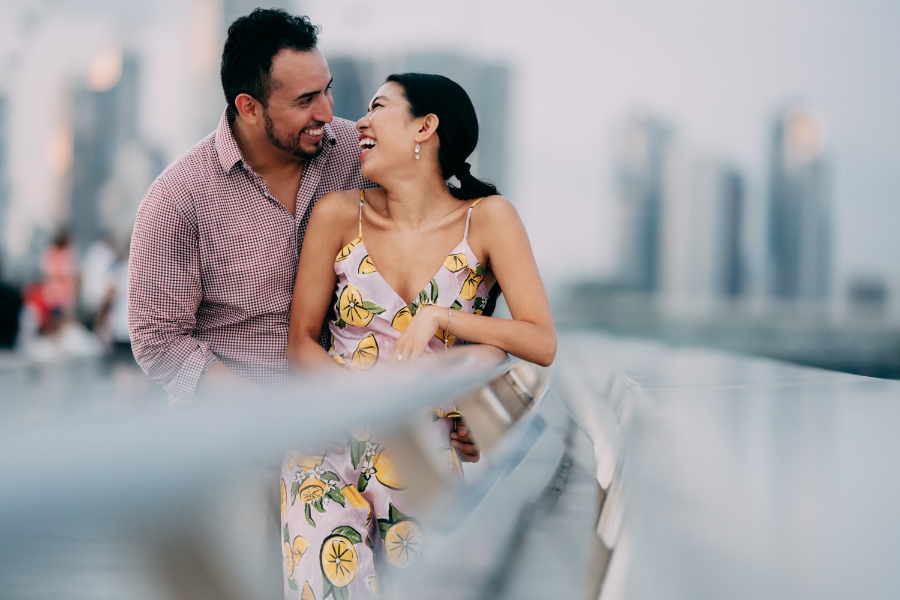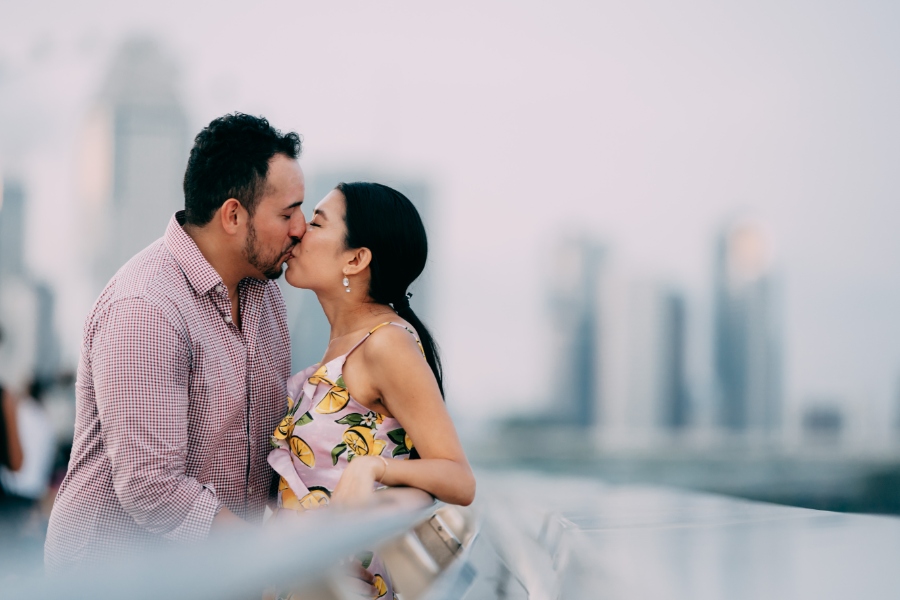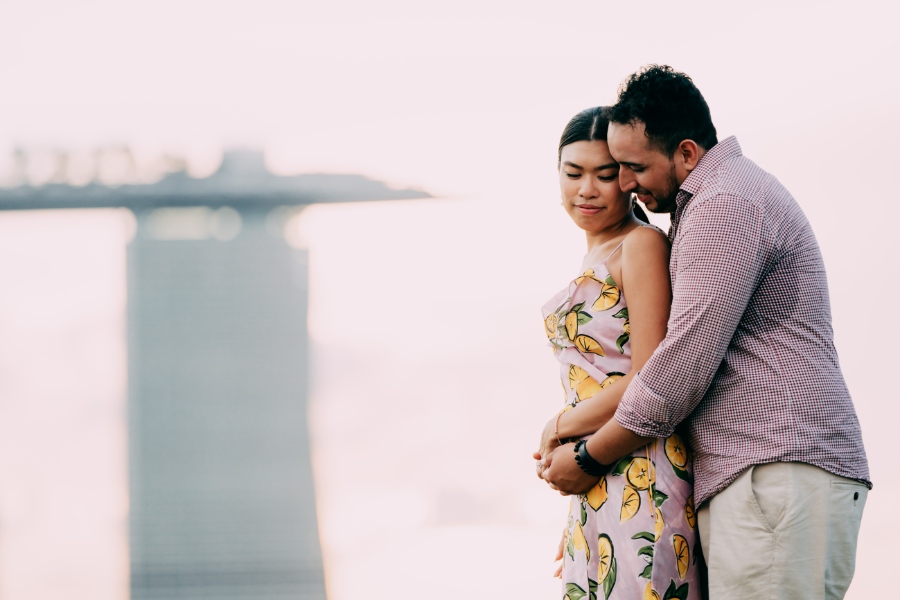 We are so happy to witness how everything has turned out perfectly for the couple, and to know that they will continue sharing many great adventures together in life!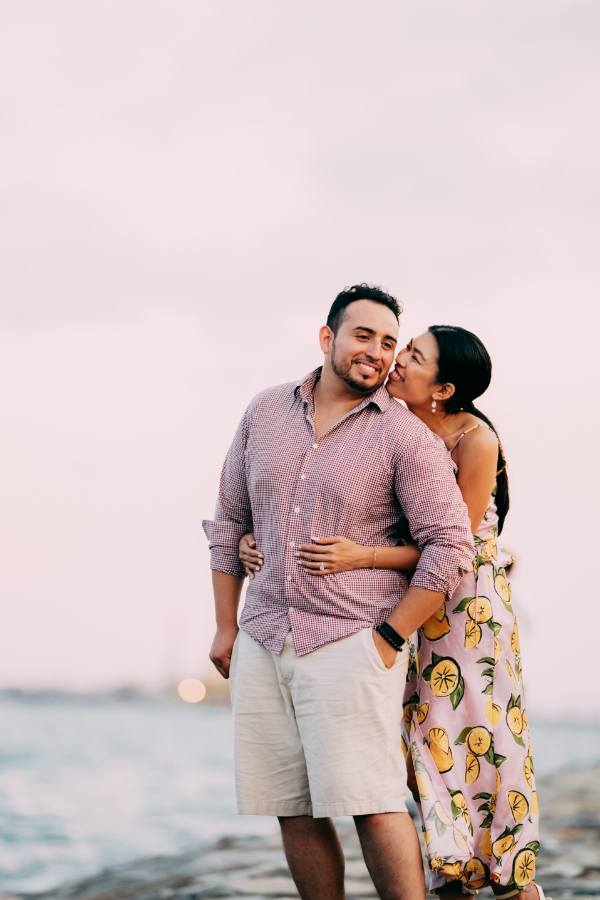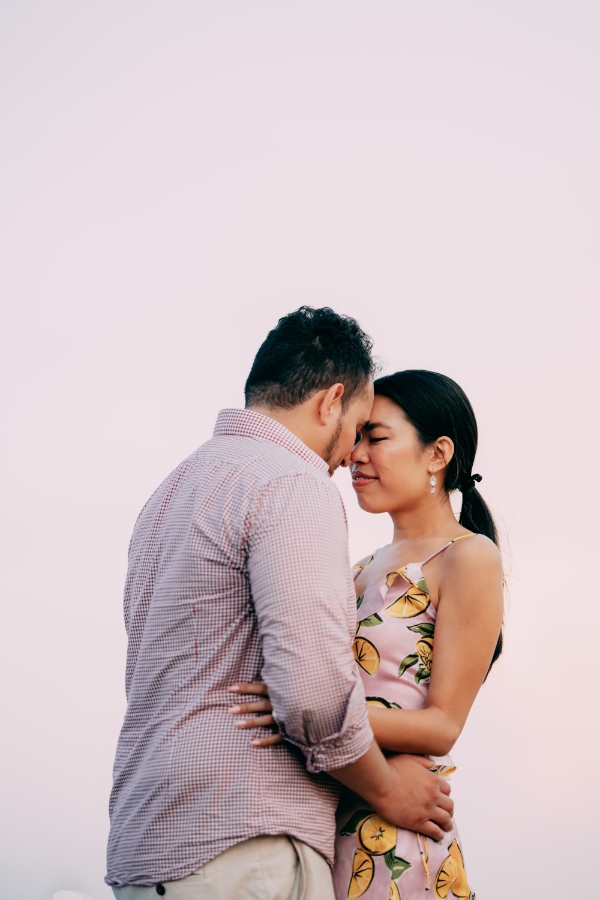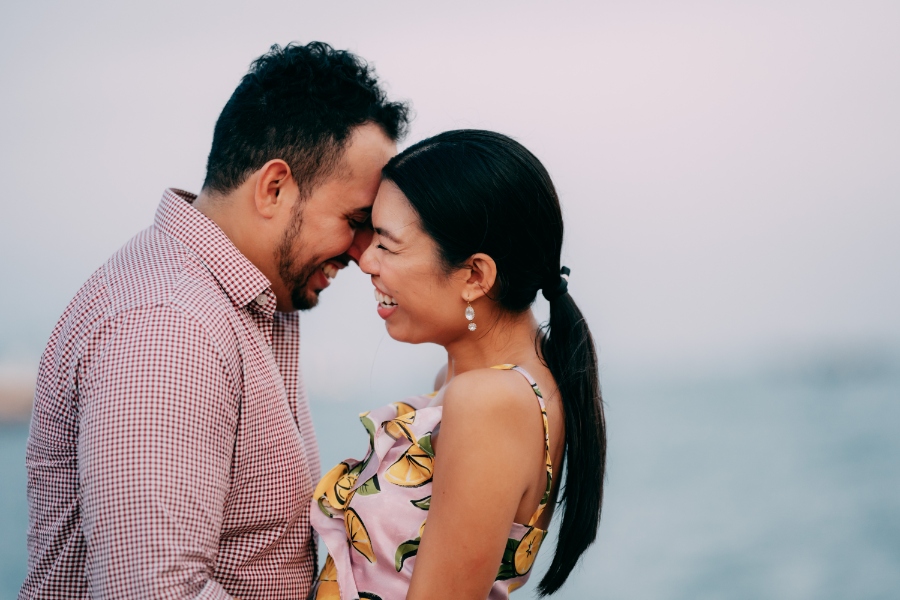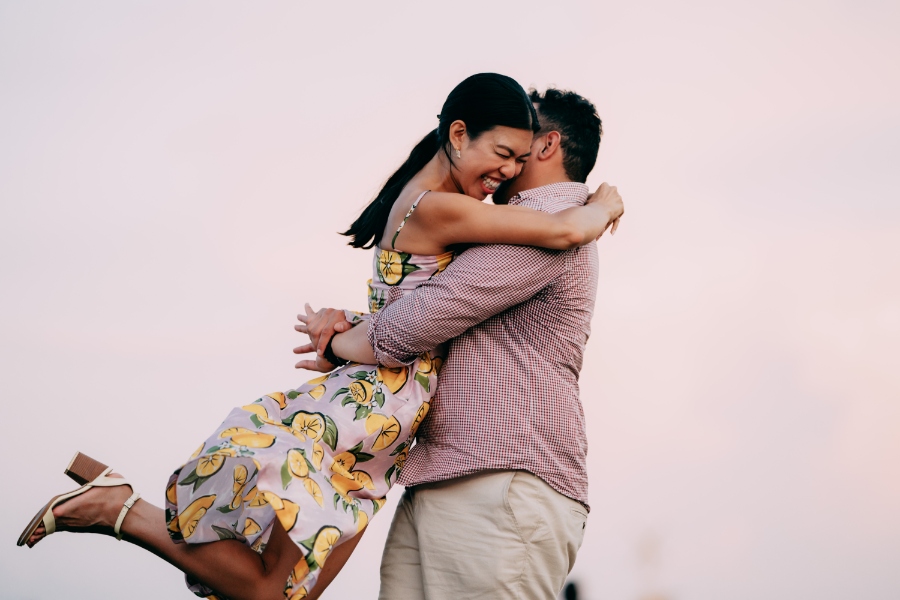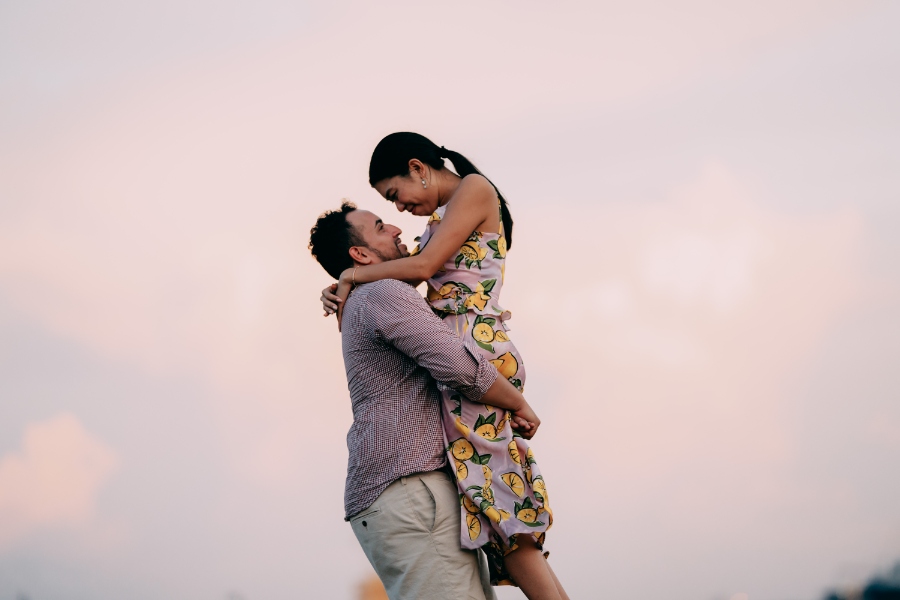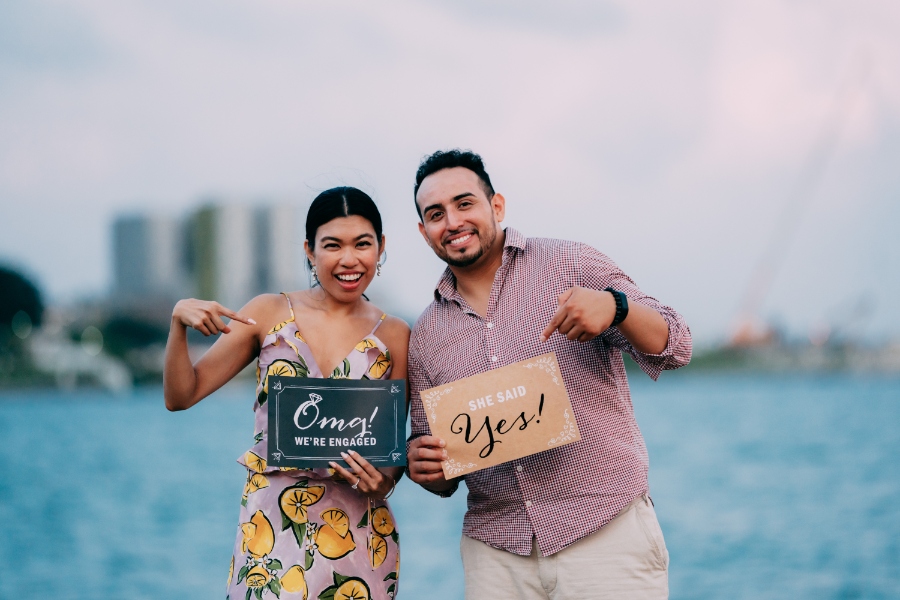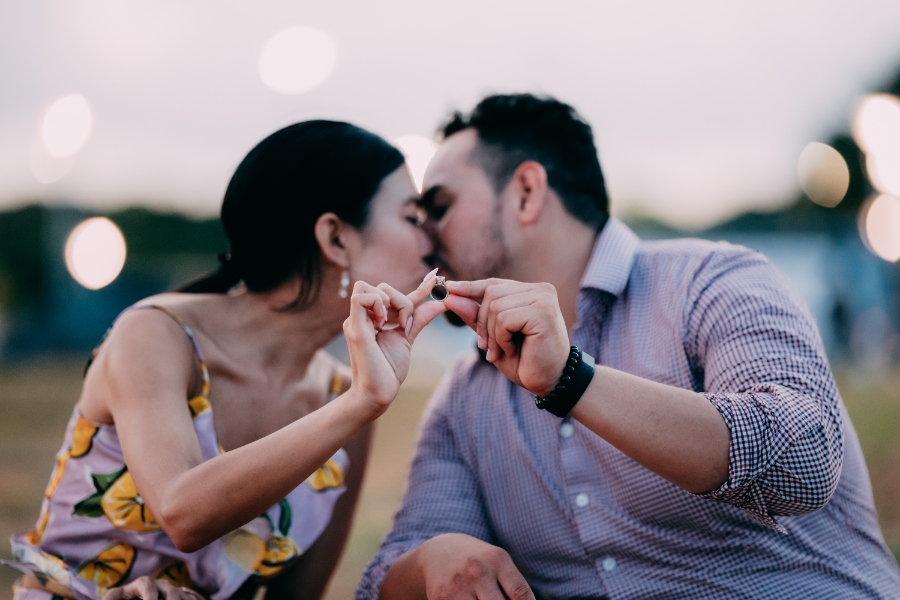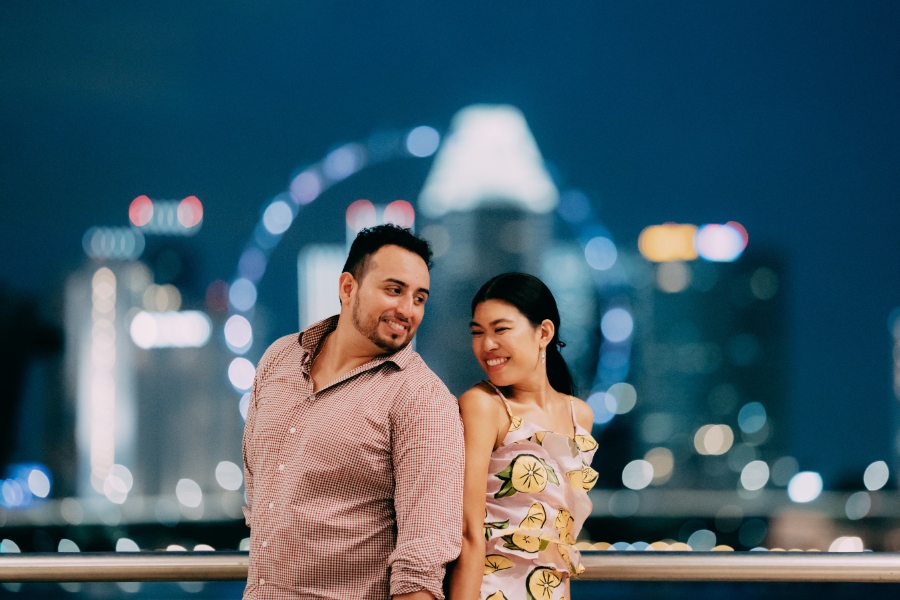 Congratulations Alfred and Lisa!