With a group of friends, the hopeful soon-to-be-groom began the set-up for his surprise proposal at one of the tents scattered around Mr. Stock, the rooftop bar of Andaz Hotel.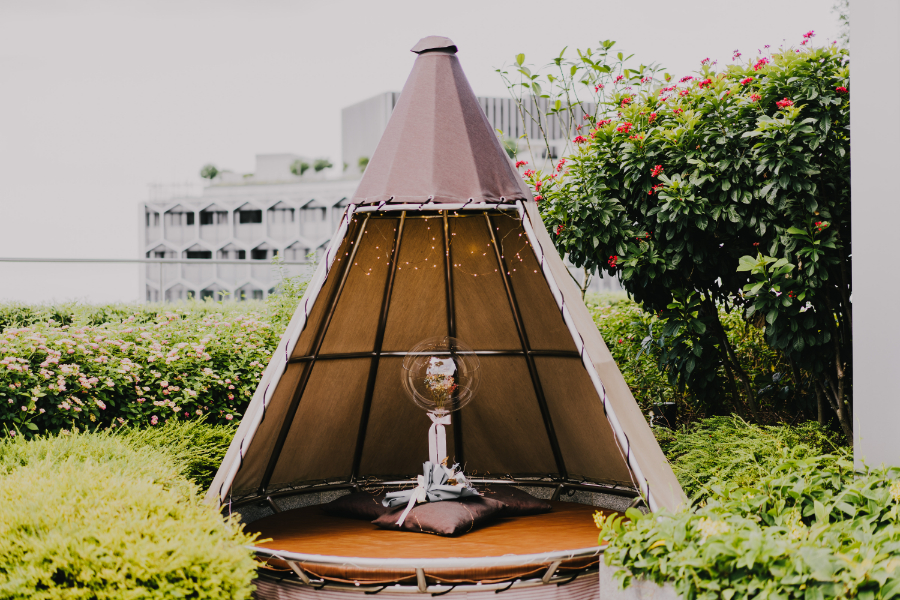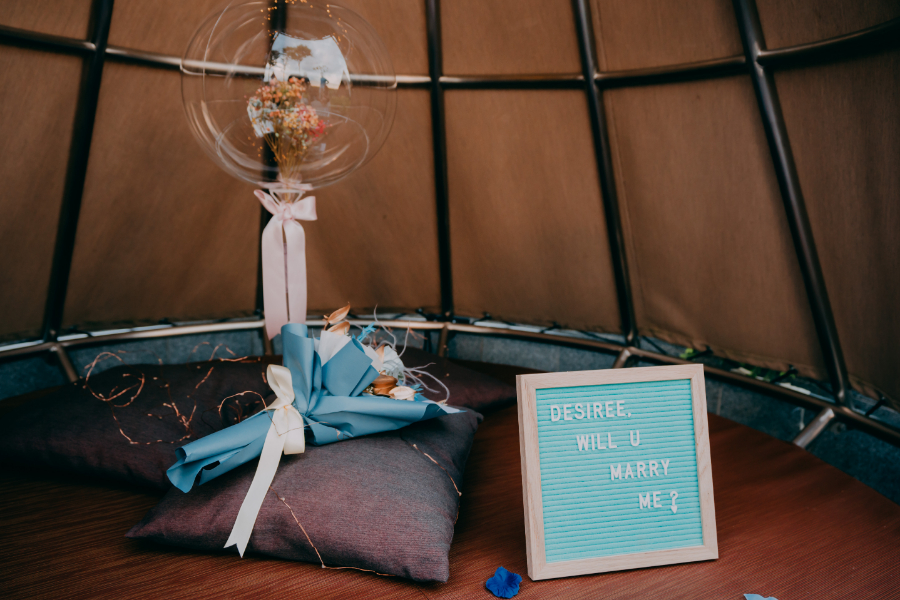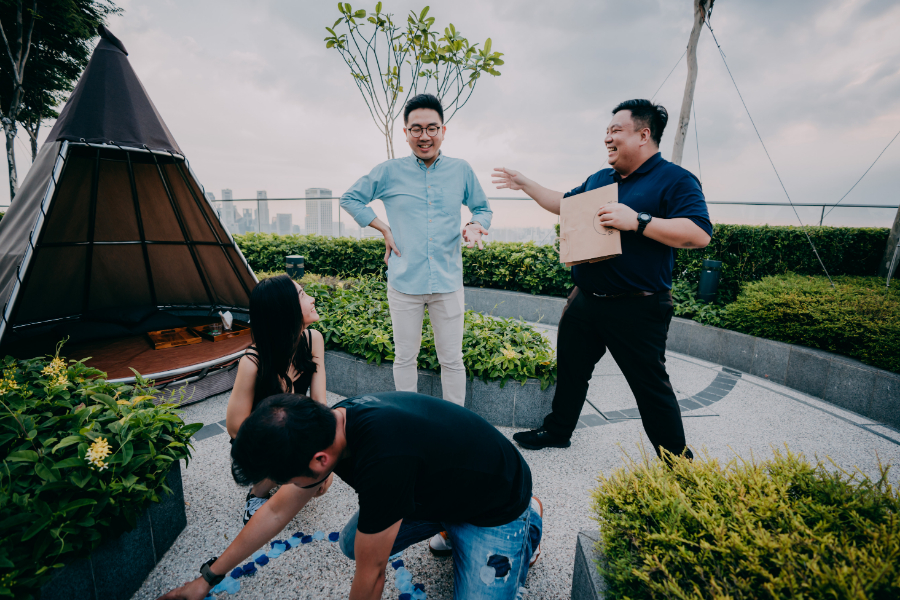 As Simon continued to wait anxiously for the arrival of his future-bride Desiree, who got caught up at work, the sun finally set. However, it seems that the darkening blue sky and fairylights-lit tent only created a more romantic atmosphere for the important moment that is to come.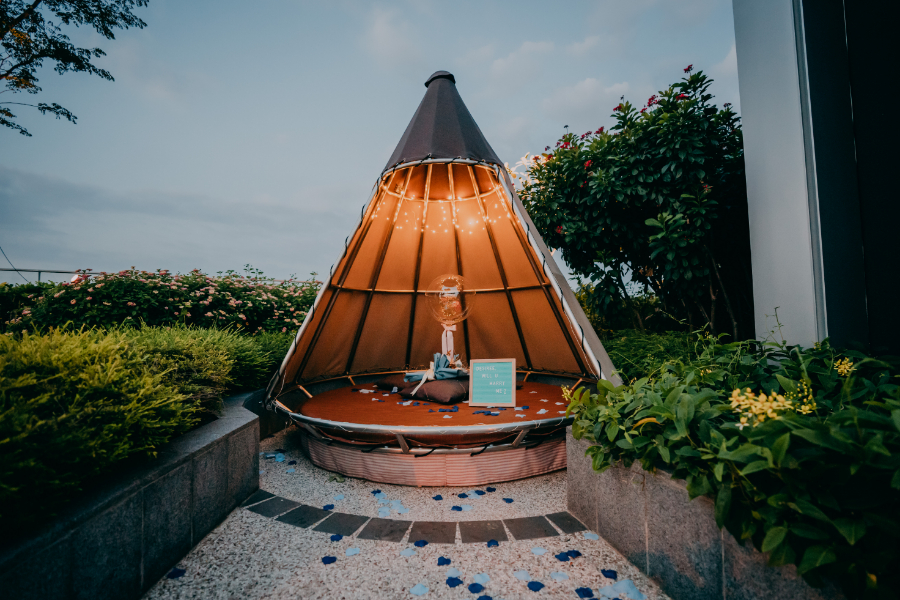 When Desiree arrived at last, Simon led her to the front of the specially decorated tent, got down on one knee, and popped the question. Pleasantly surprised and touched, Desiree immediately agreed to be his lifelong partner. The wait must have been worth it, to finally have each other to hold for the rest of their lives, and despite the slight delay in time, the moment was still a perfect one.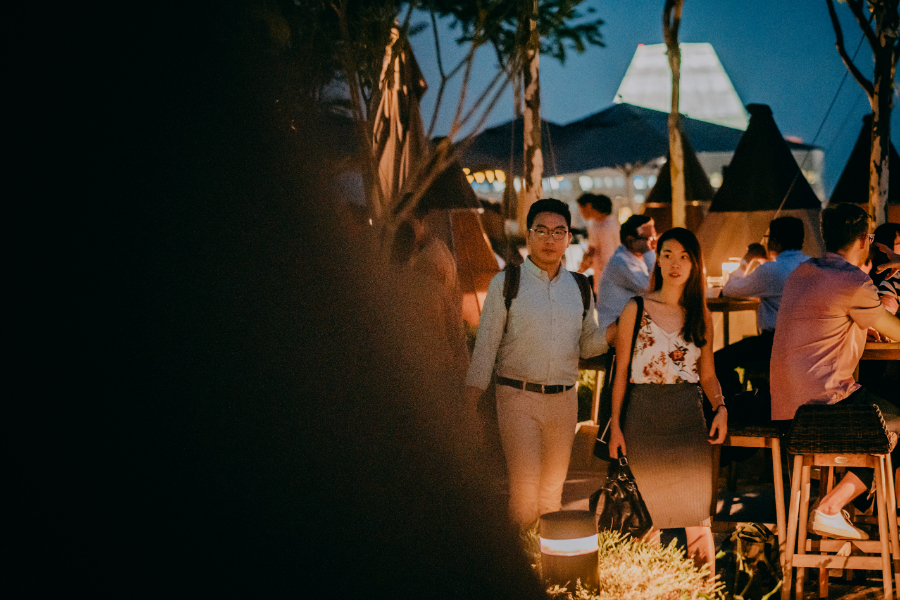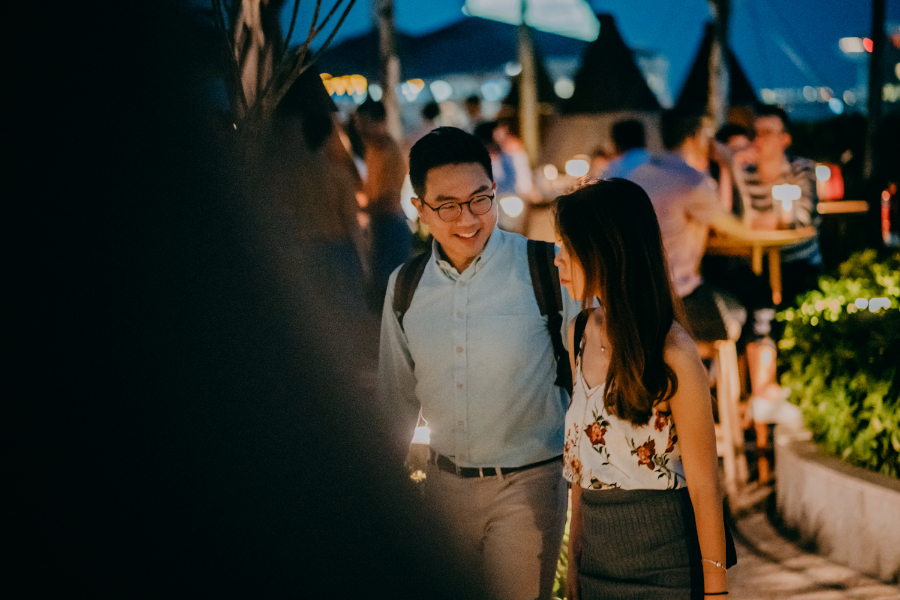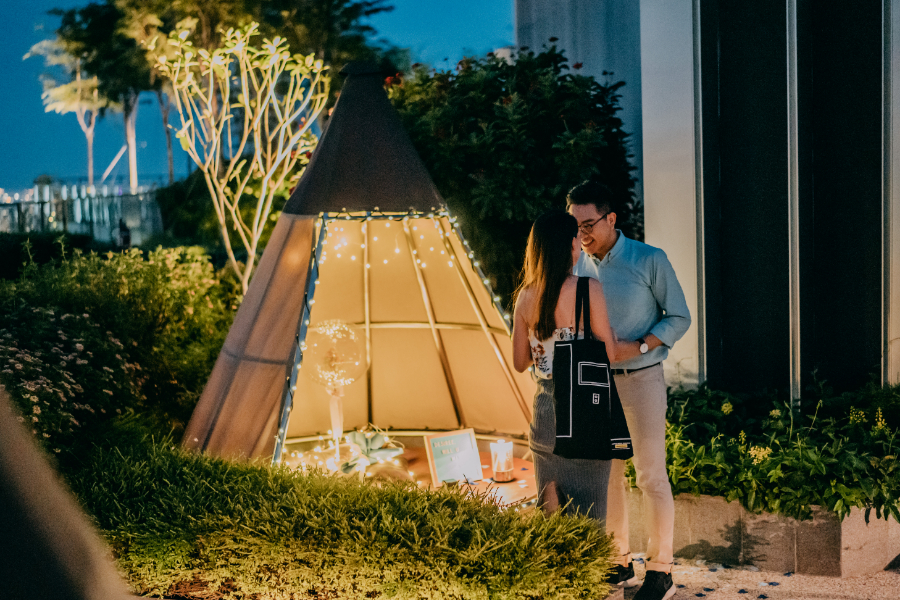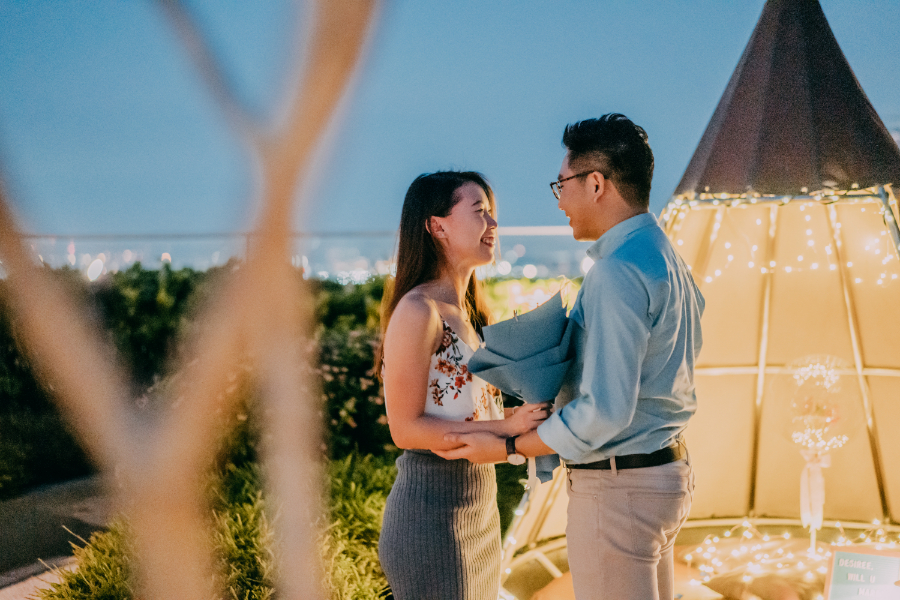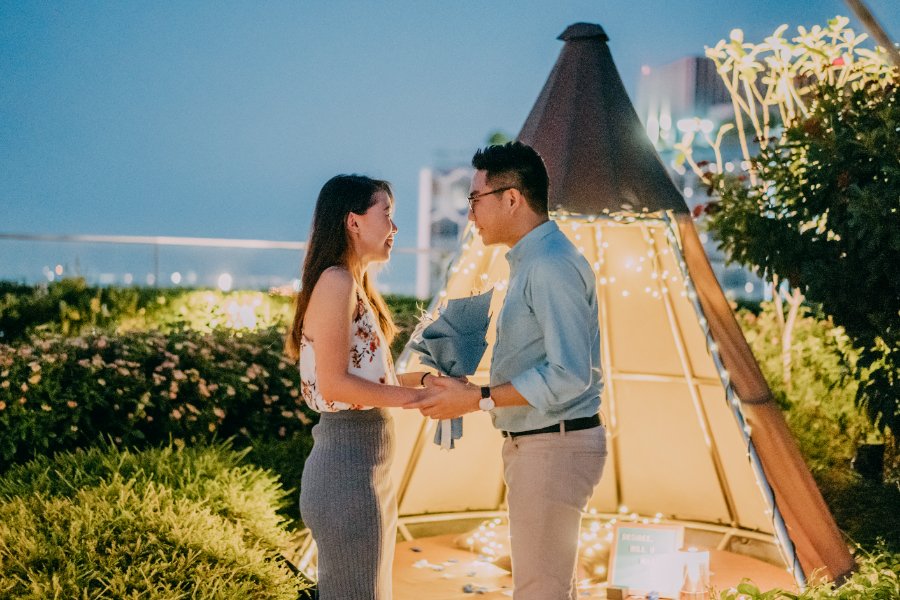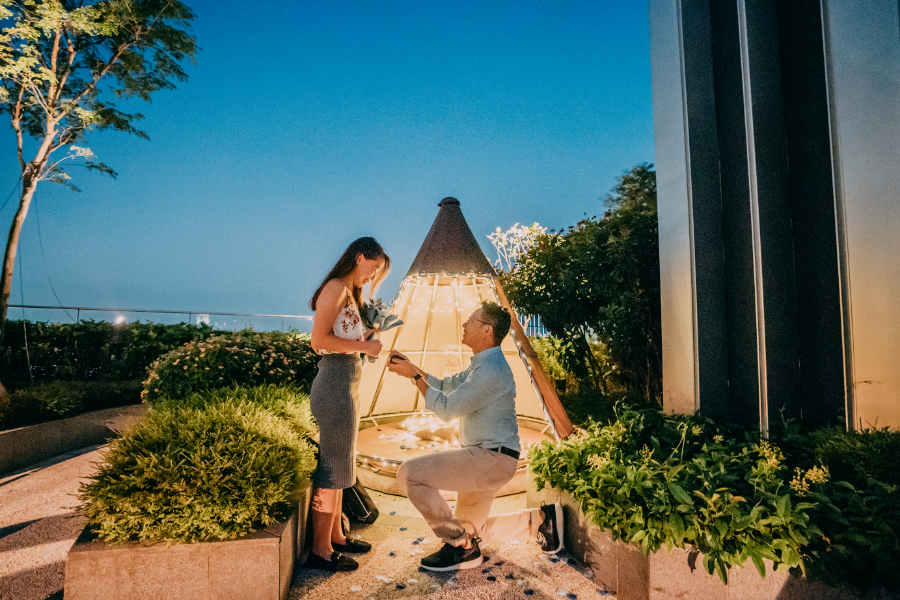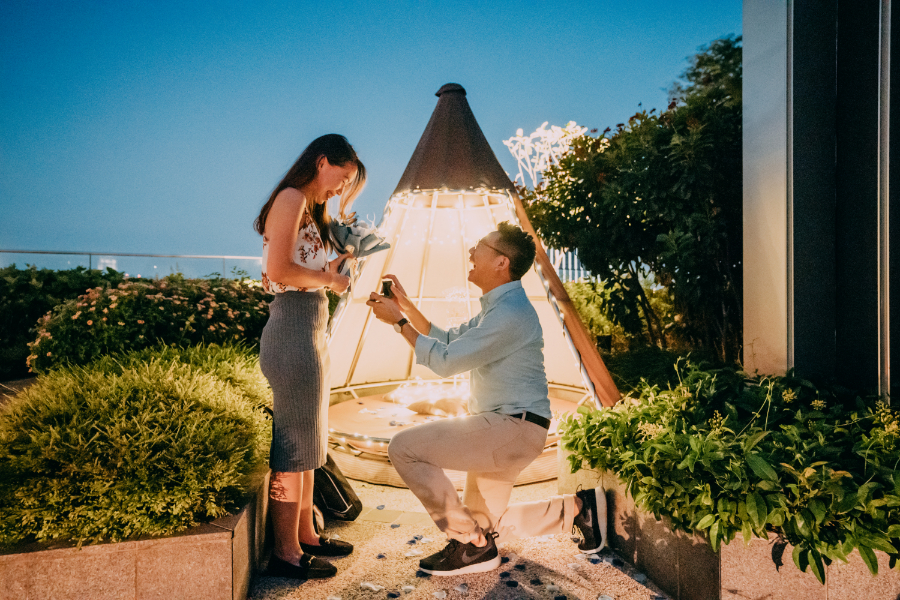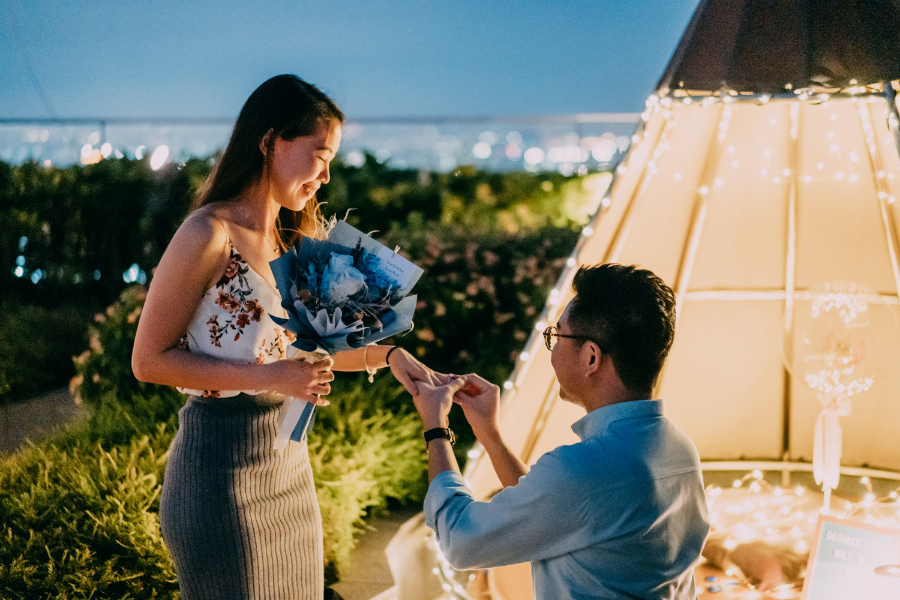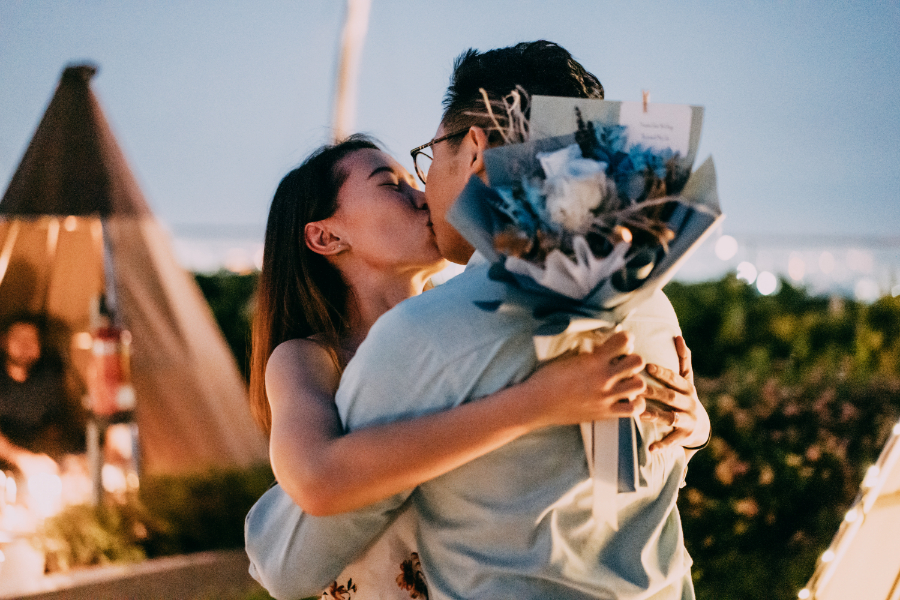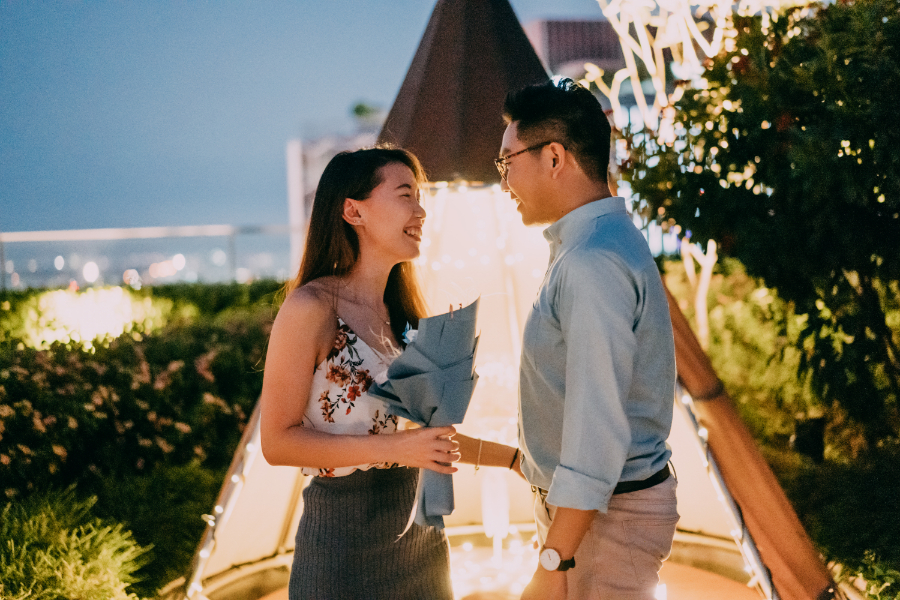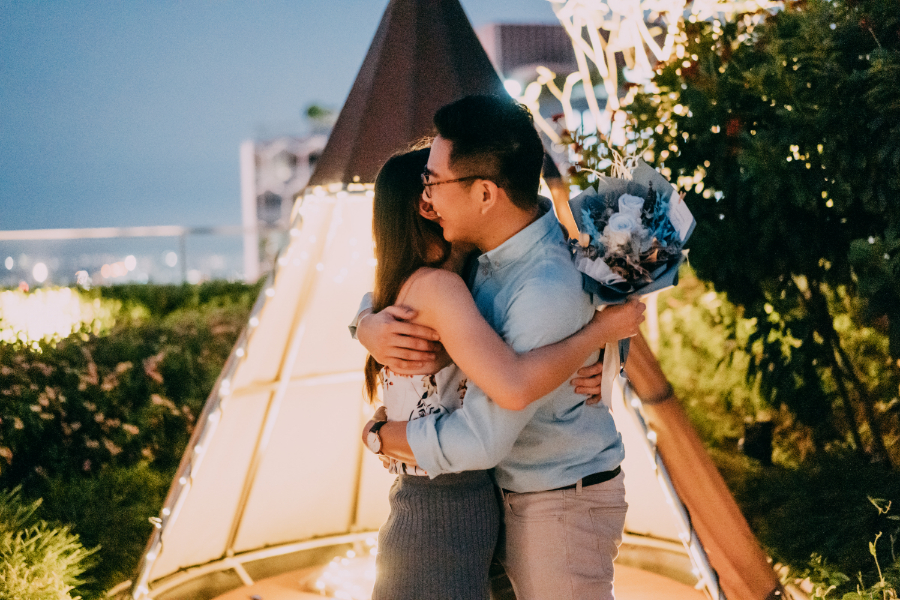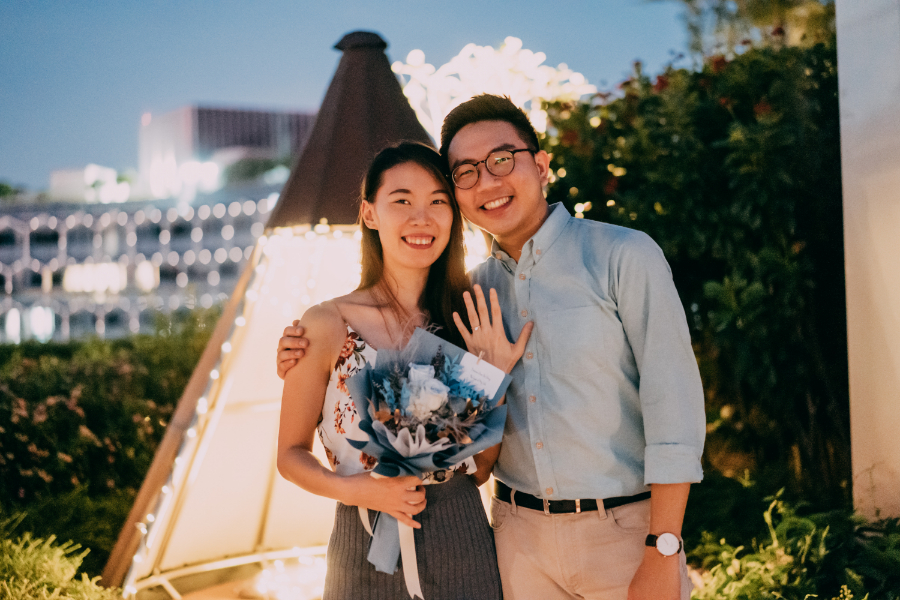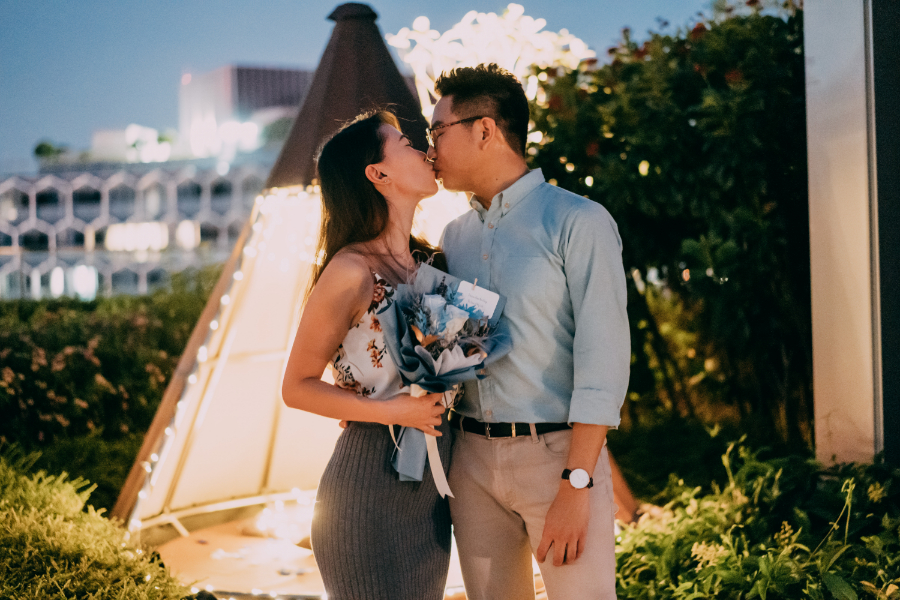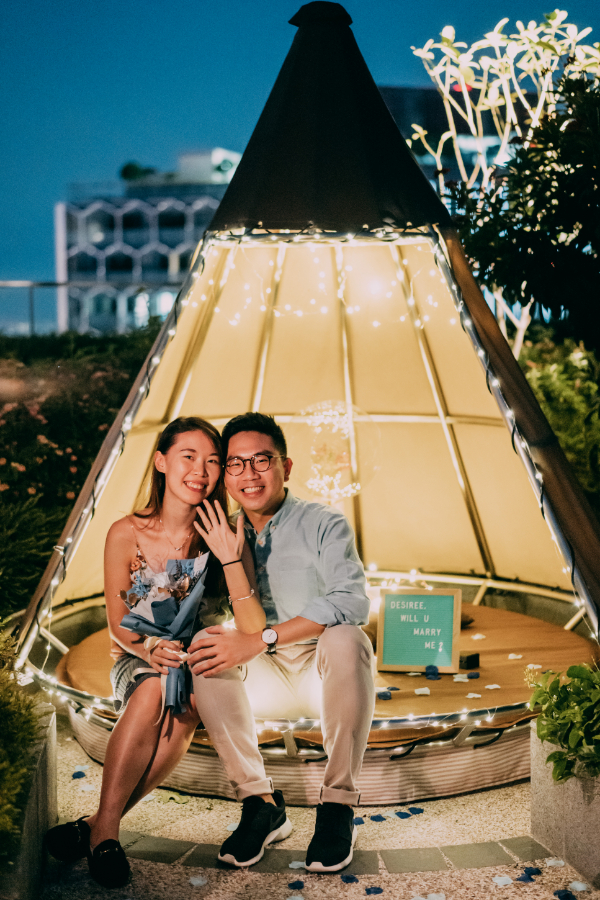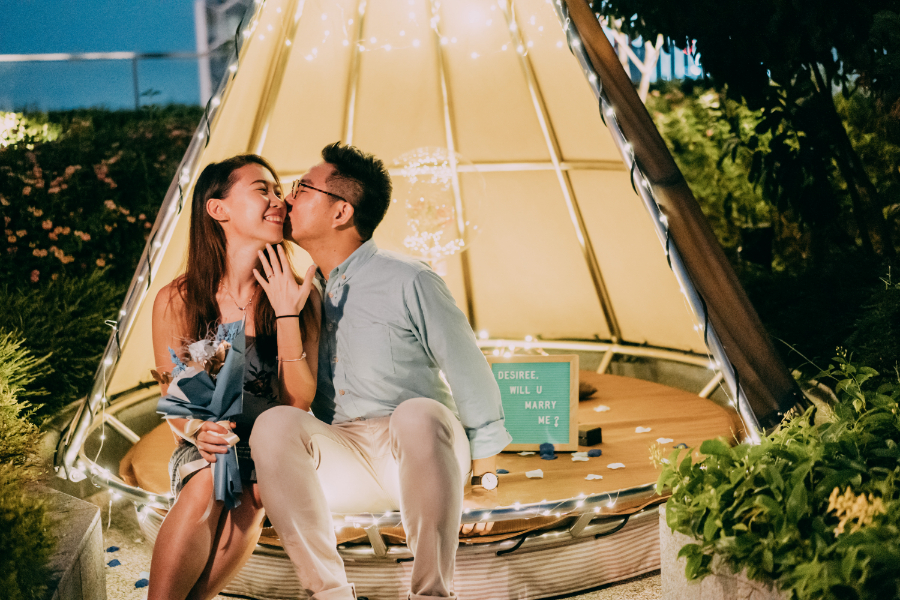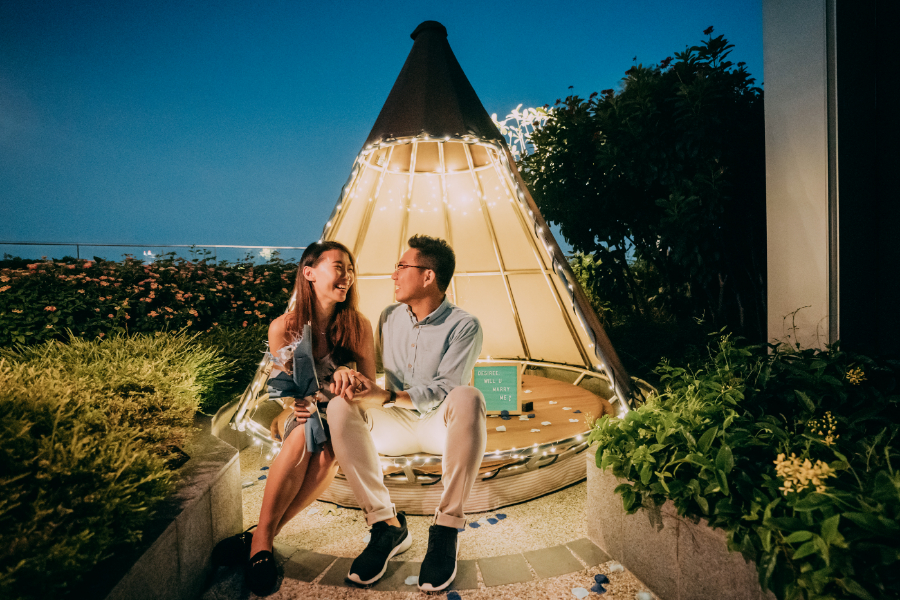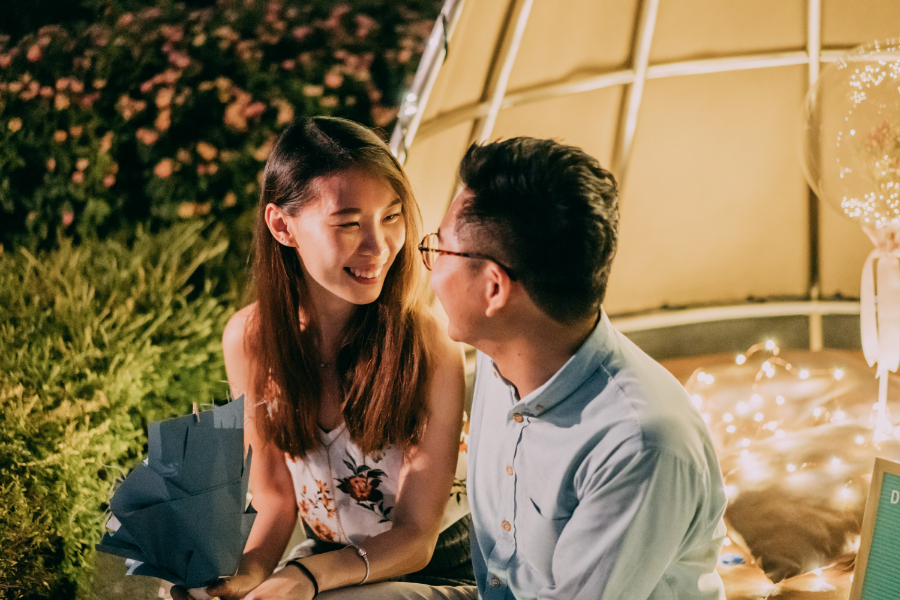 After the proposal, the fun-loving couple took some commemorative shots with the sparkling city skyline and spent the rest of the night enjoying each other's company in their cosy tent.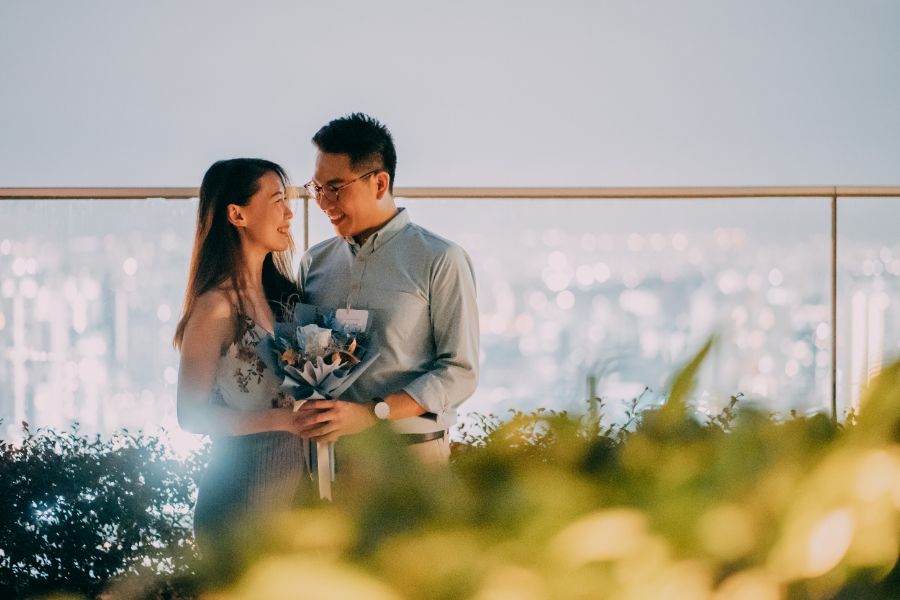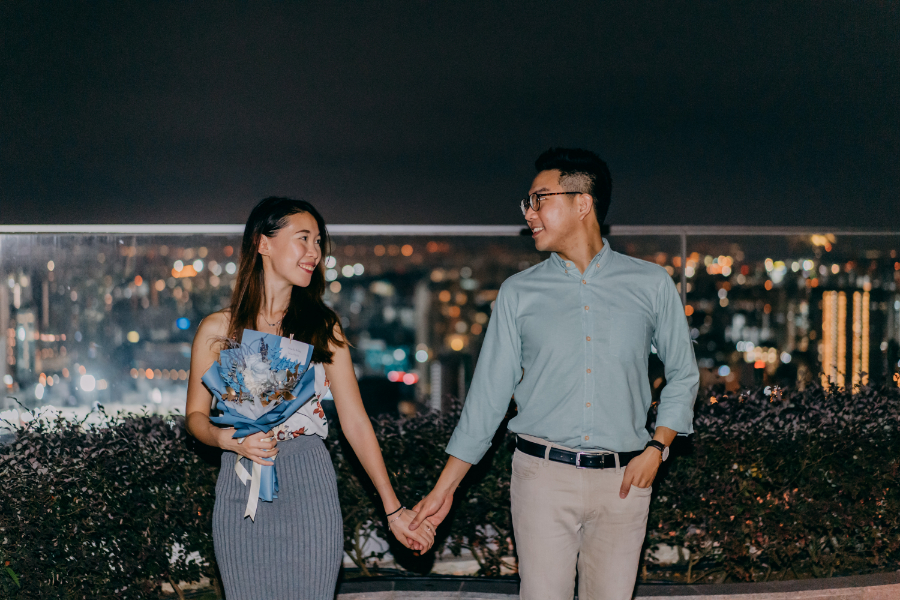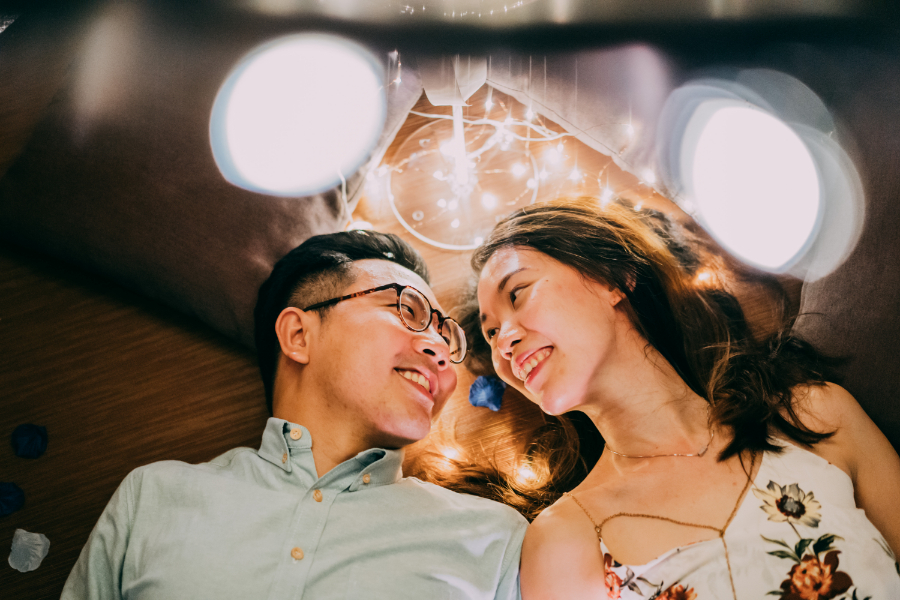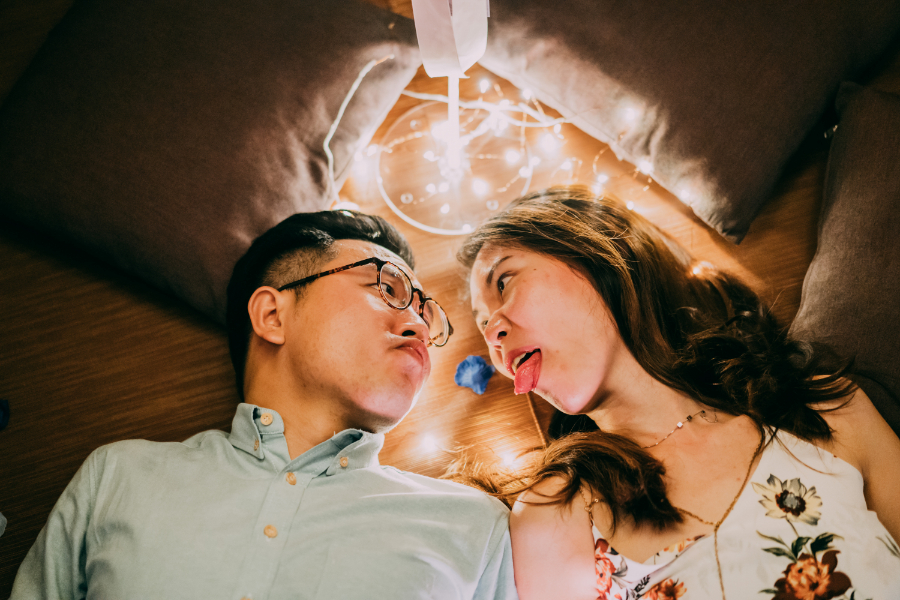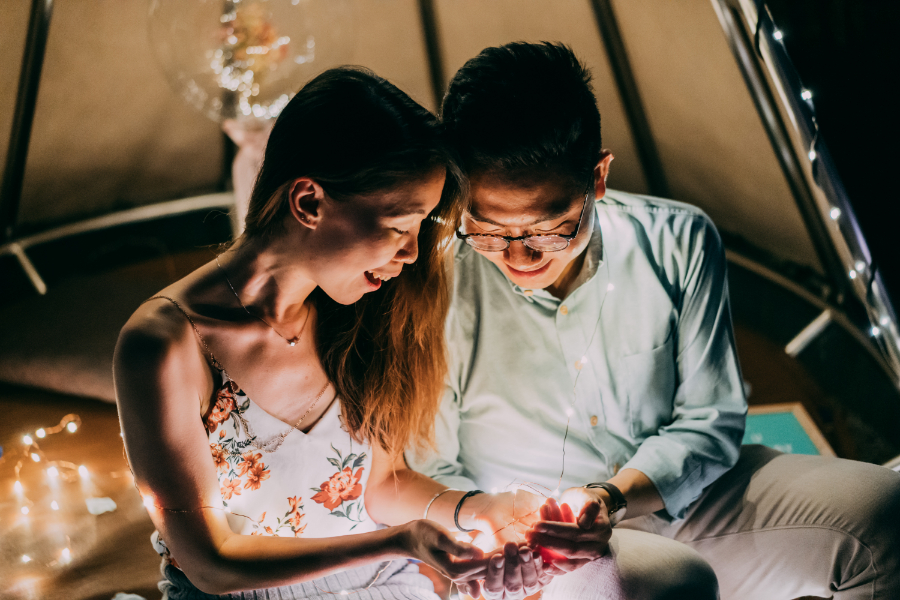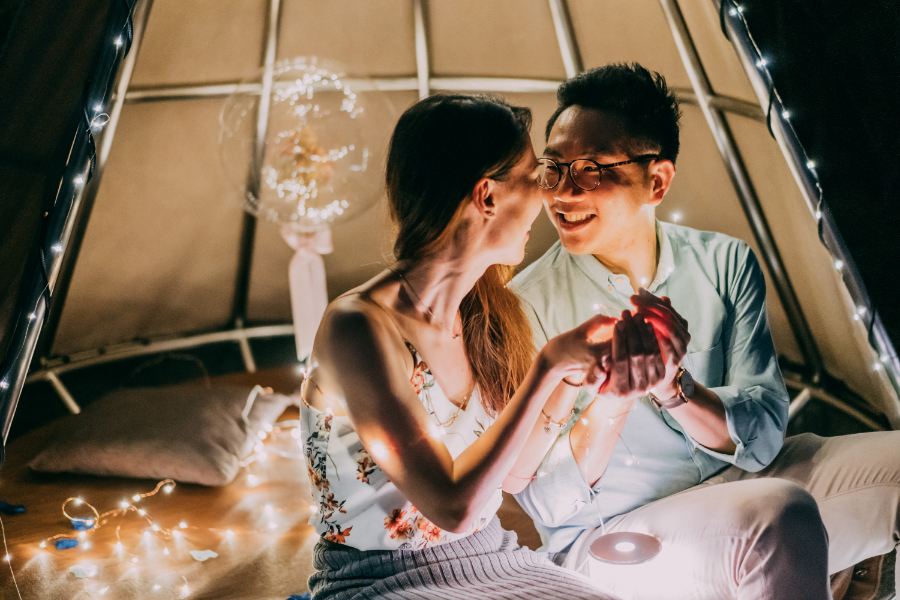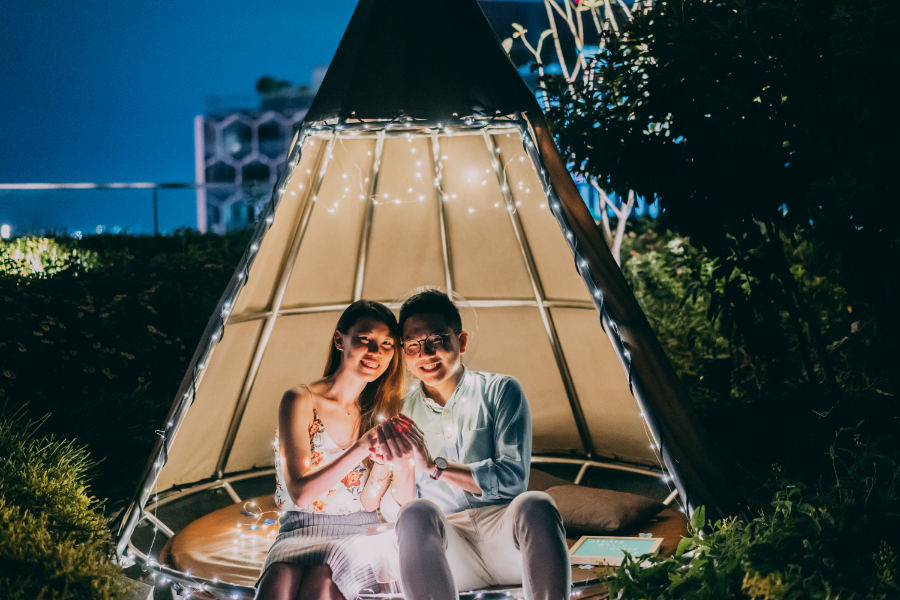 Congratulations Simon and Desiree!