Aloysius and Fiona first met through schoolmates when they were studying at the Institute of Technical Education. When they planned for a holiday in Korea, Aloysius decided that he wanted to propose to Fiona there.
With the help of our photographers who came up with suggestions for proposal locations after understanding Aloysius' expectations, he ultimately chose to propose at the Dongdaemun Design Plaza (DDP).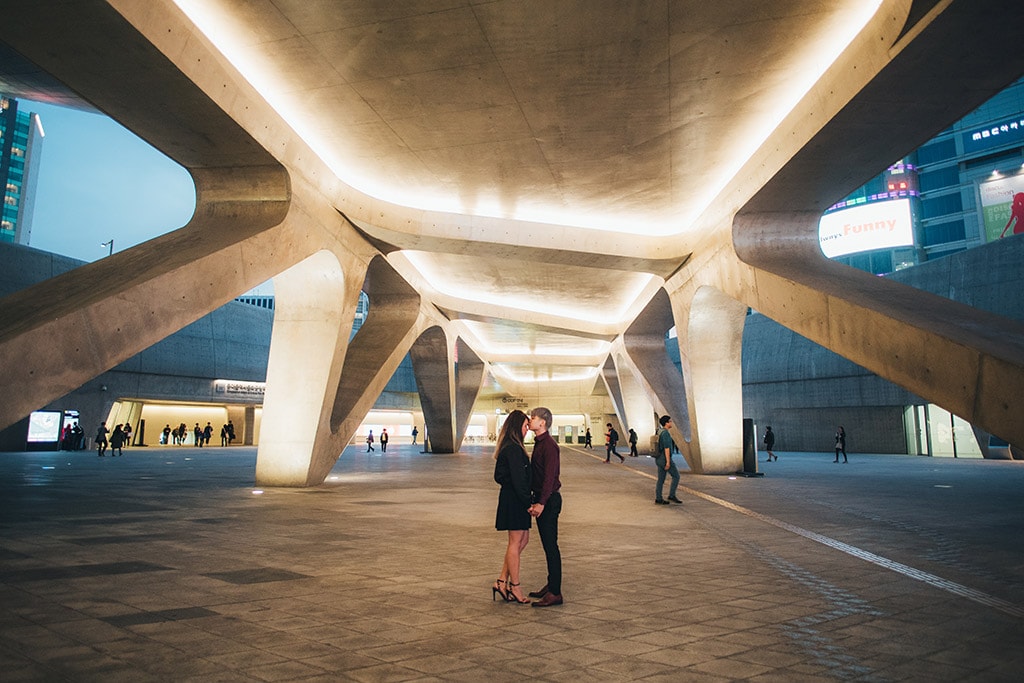 Once Aloysius led Fiona to the proposal location, under DDP's bridge, he passed Fiona the bouquet before getting down on his knees to propose to her.
The photographers used the bridge to their advantage, hiding behind the structures to get great shots of the proposal.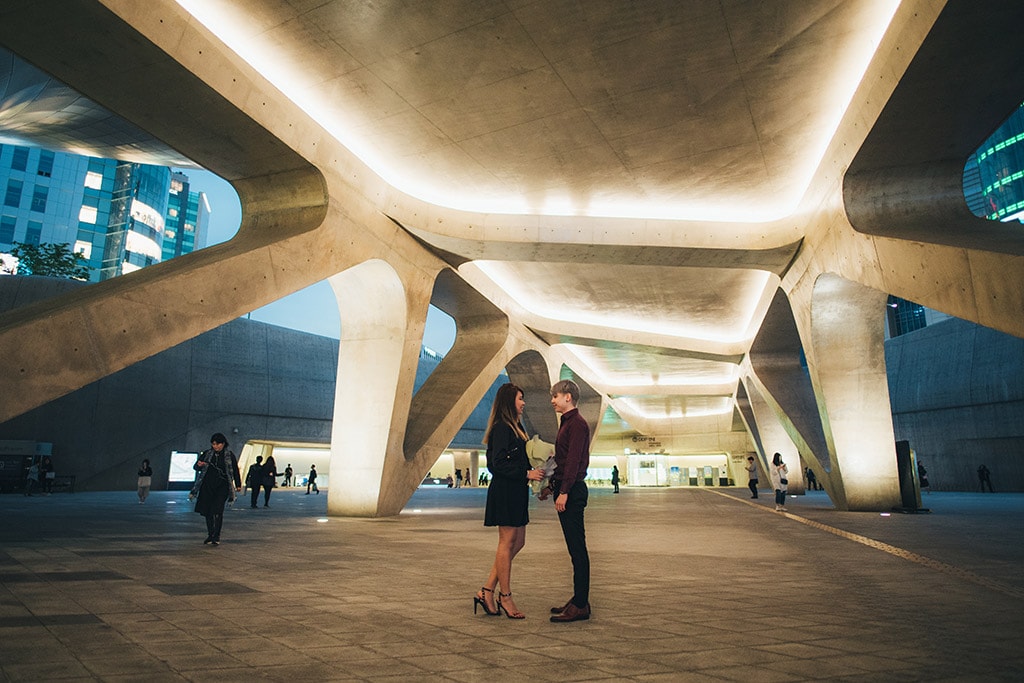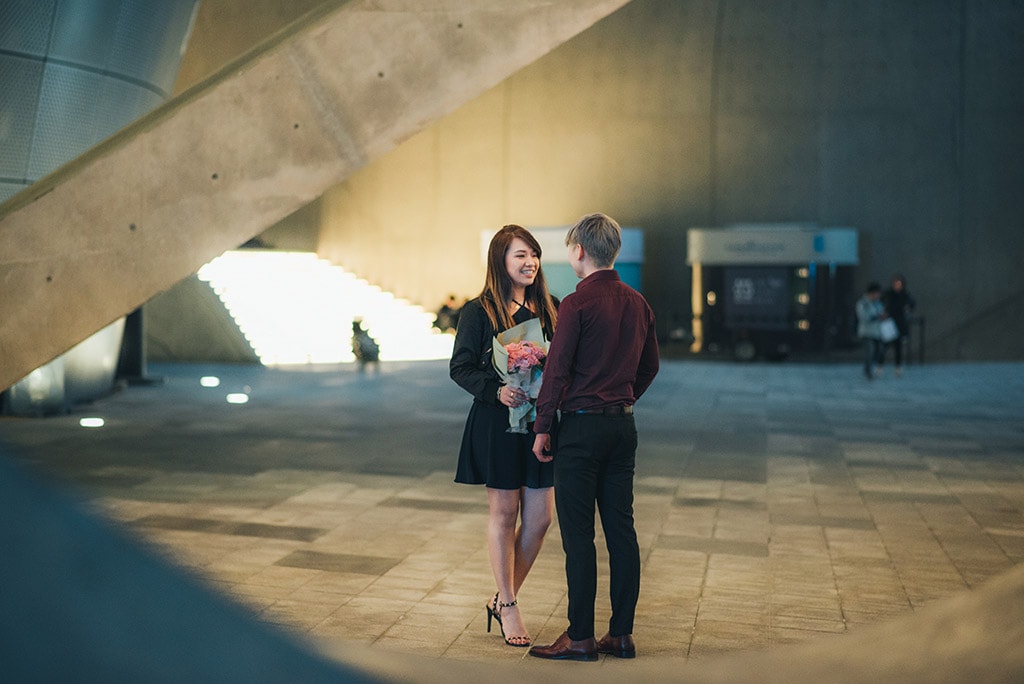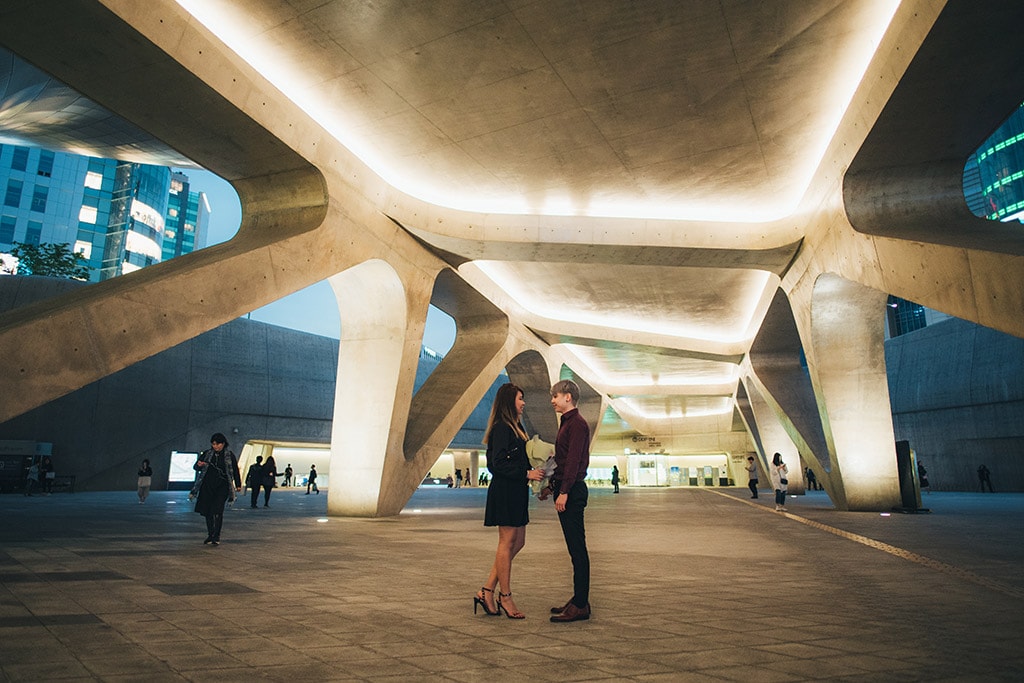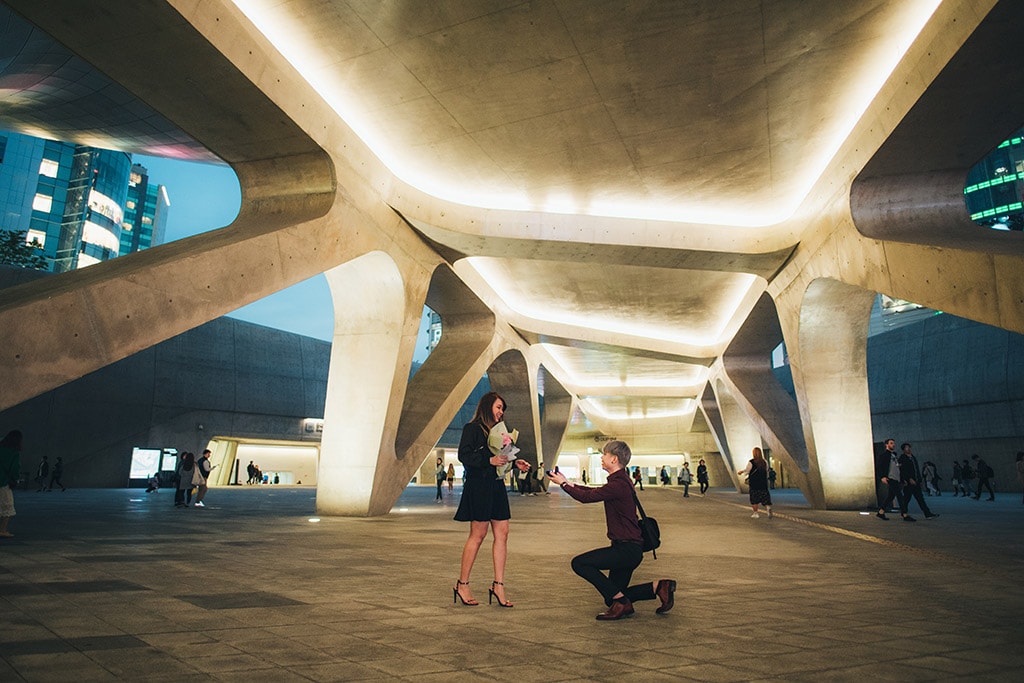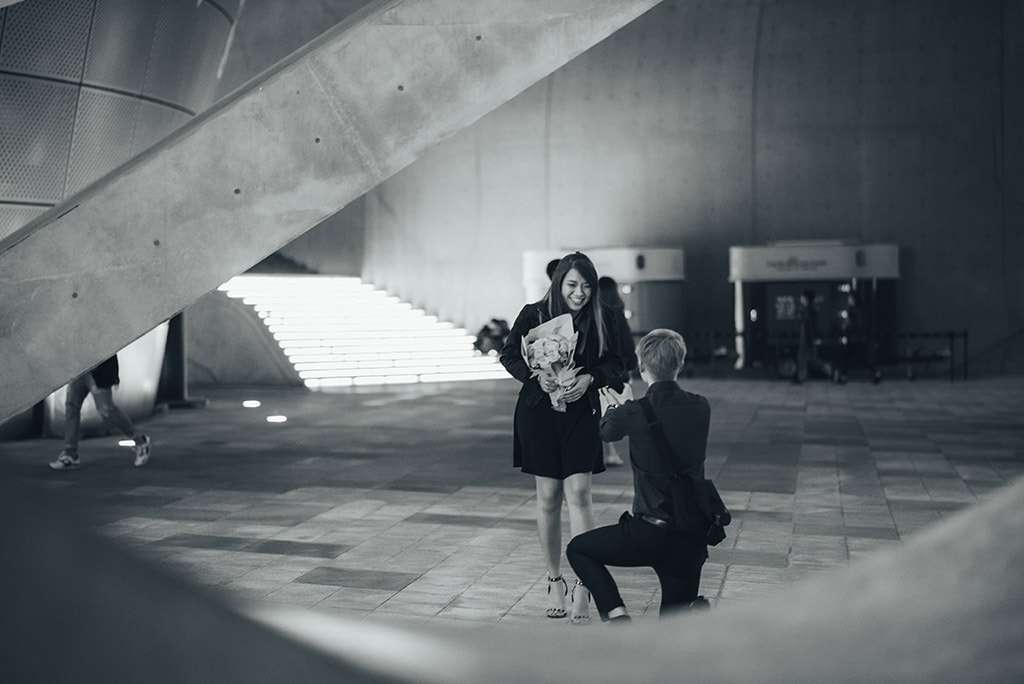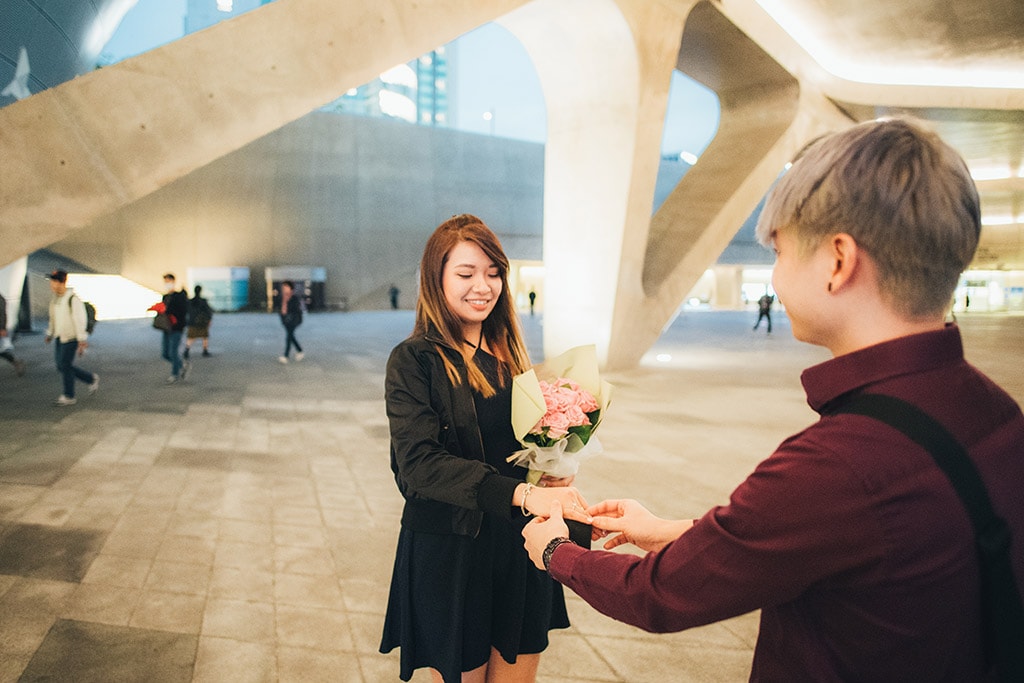 After the proposal, Aloysius and Fiona proceeded to hold a photoshoot around the DDP, an ideal photoshoot location with its futuristic architecture and mini gardens located around the plaza.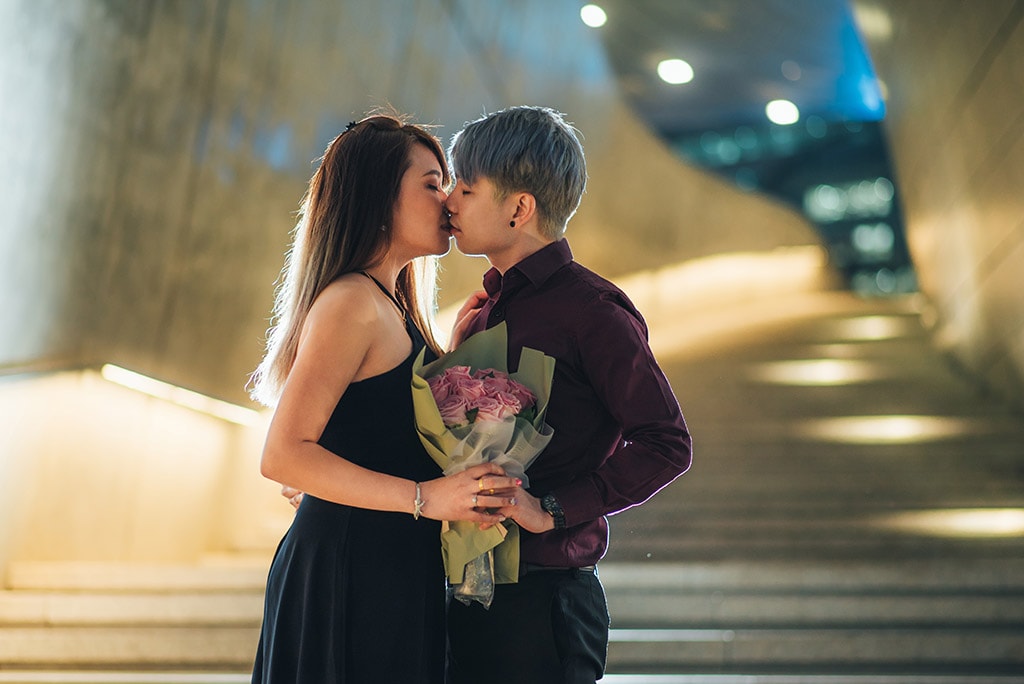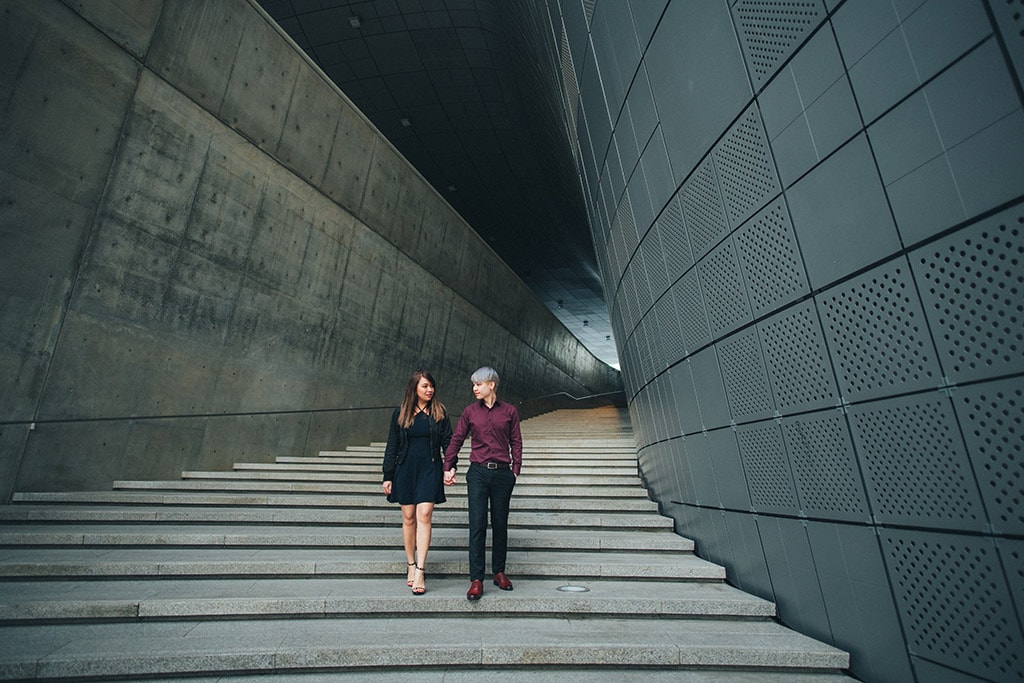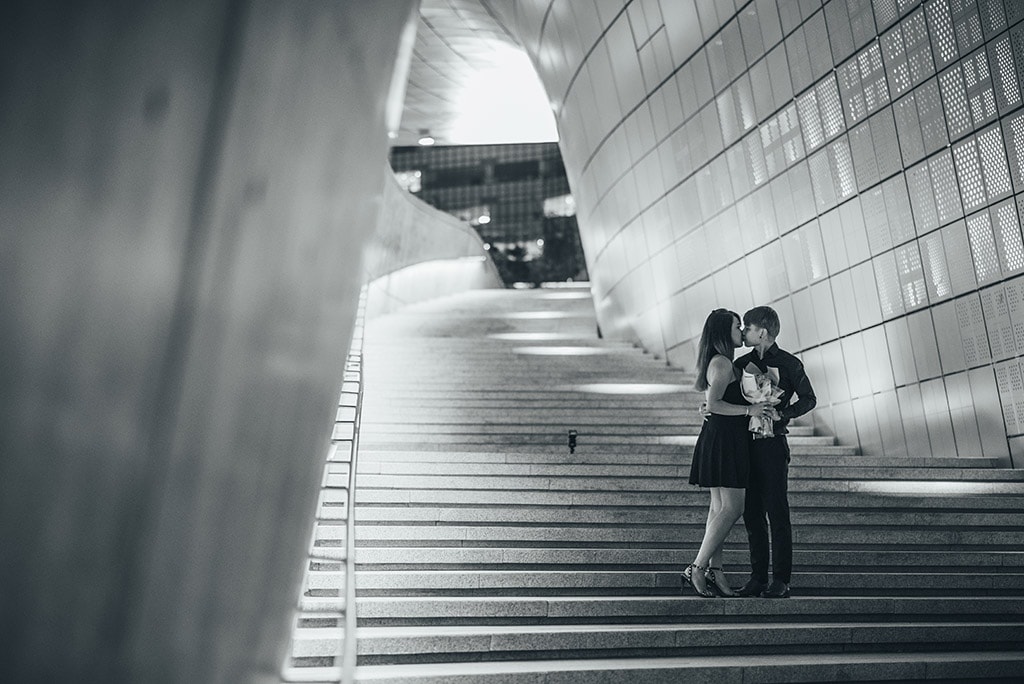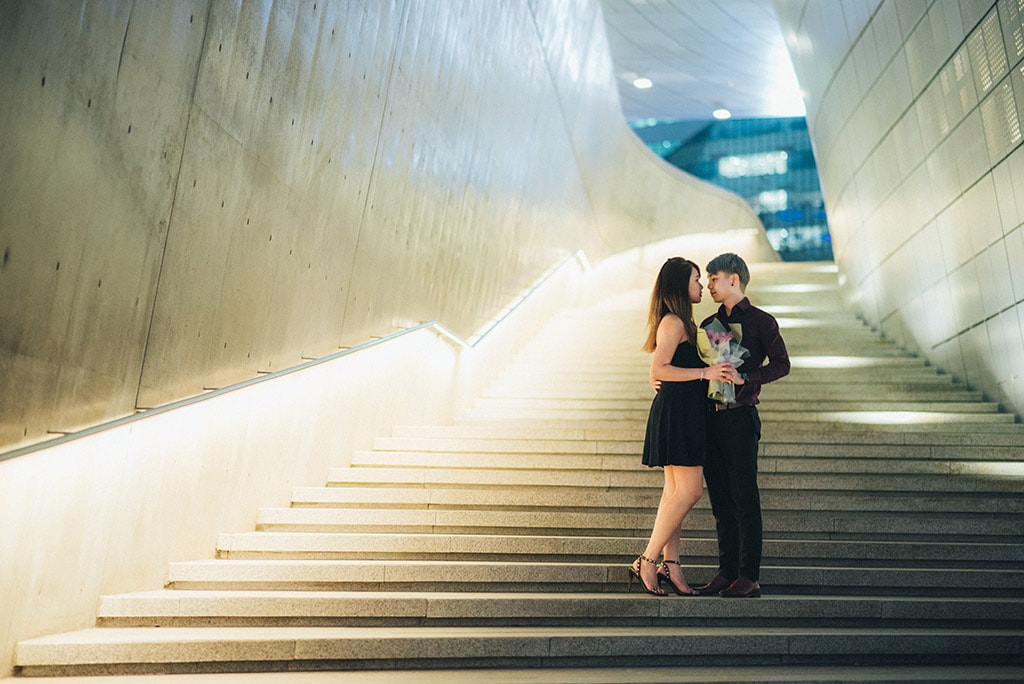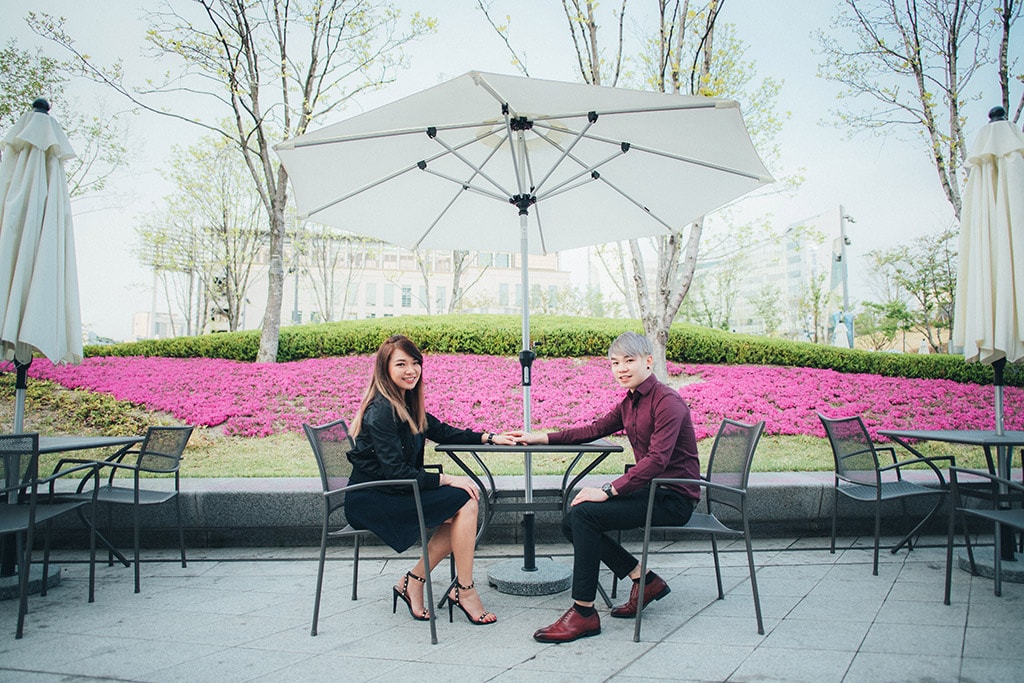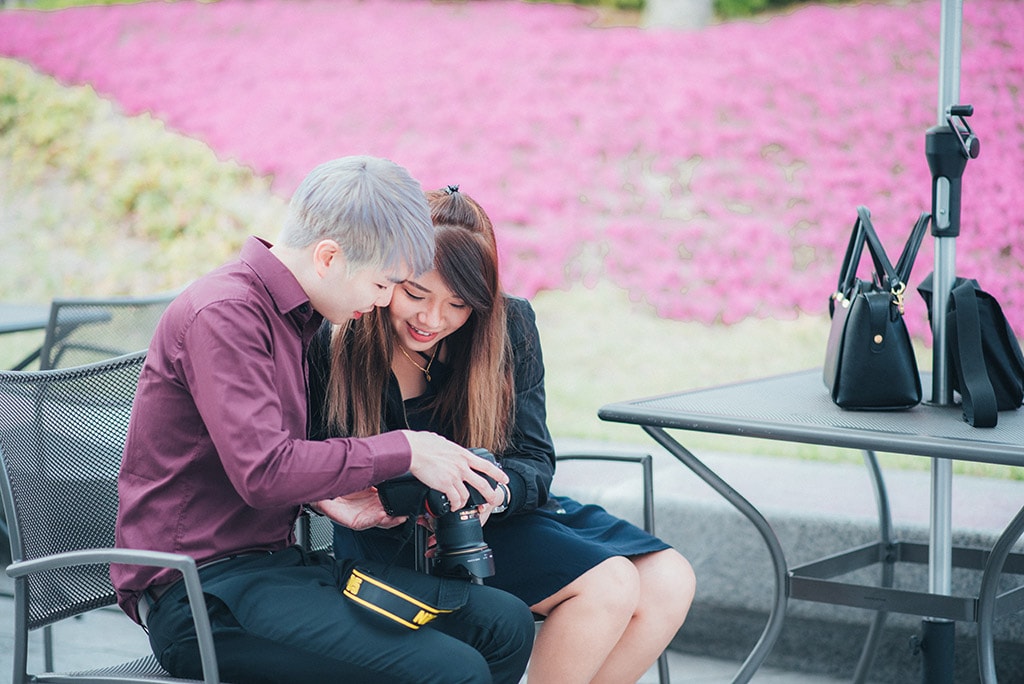 Aloysius shares that the "photoshoot was great" and that the photographers are "friendly" and "professional", adding that the proposal shoot was a "great first experience for [him and Fiona]".