Disguised in a beautiful pink and purple coat, the lupins in New Zealand can easily be mistaken for flowers blooming in Spring. However, these lovely things are actually invasive weeds that are sprouting around the streams of New Zealand's South Island during Summer (November – January).
Lake Tekapo is one of the most popular places to catch these colourful lupins that decorate the banks of the turquoise blue lake. It is one of our favourite places for a pre-wedding photoshoot and our couples simply can't get enough of this view! Find out more about what else you can do at Lake Tekapo!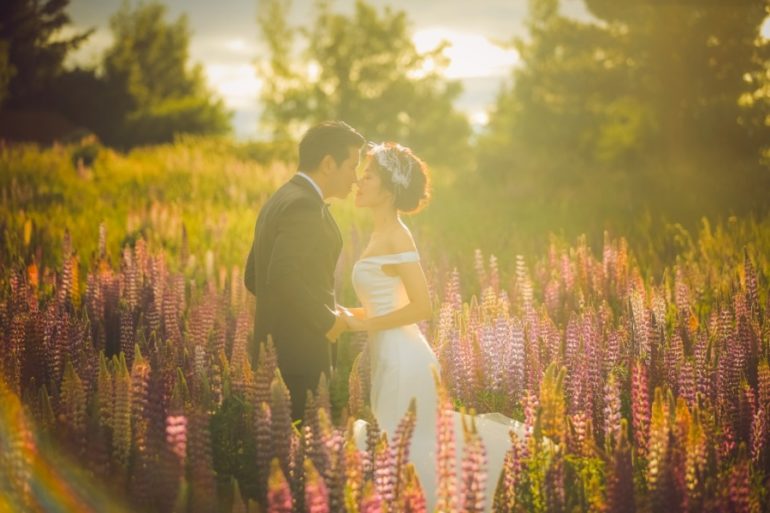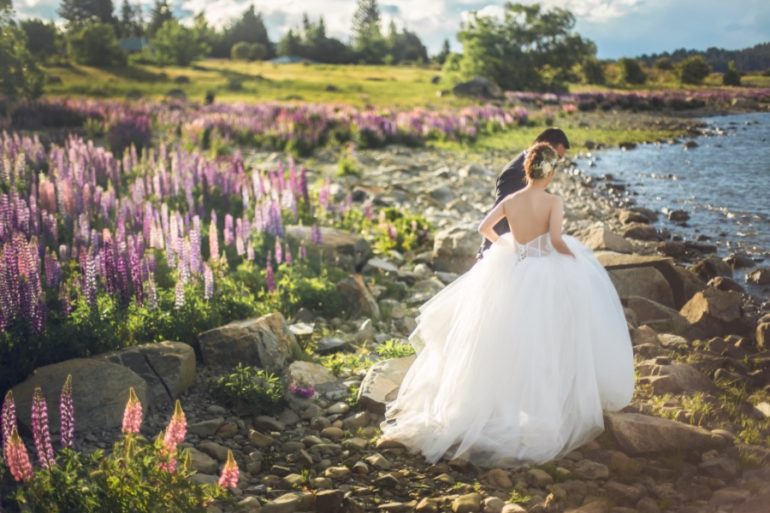 Church Of The Good Shepherd
Another popular photo spot at Lake Tekapo is the church that is located right beside it. This iconic church with its charming stone walls has won the hearts of many with its rustic beauty. It is a must-visit picture spot for every couple!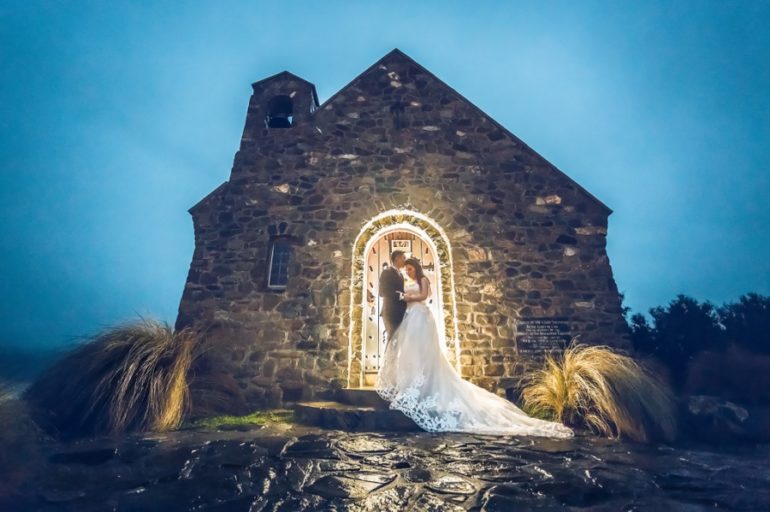 Milky Way
The true sight to behold comes when the sun sets against Lake Tekapo. Since the lake is located far away from the city center, it is the perfect place to admire the millions of shining stars in the night sky.
This is definitely the most breathtaking view that you can get and you can never leave New Zealand without witnessing it for yourself. The only thing to make the experience even better is to have pictures that you can look back on years down the road and relive the mesmerising moment.
OneThreeOneFour Lupins Promotion
Are you mesmerised by the beauty of New Zealand? Let OneThreeOneFour take you there with our promotional package this Summer!
Find out more about our destination pre-wedding photoshoot packages from our website, we do photoshoots at many other countries all over the world!