Disappear into the rabbit hole with us and join us for a quaint and magical pre-wedding photoshoot inspired by 'Alice in the Wonderland'. Only that this Wedding Wonderland is in the Victoria Peak Garden, amidst the hustle and bustle of the metropolitan city of Hong Kong.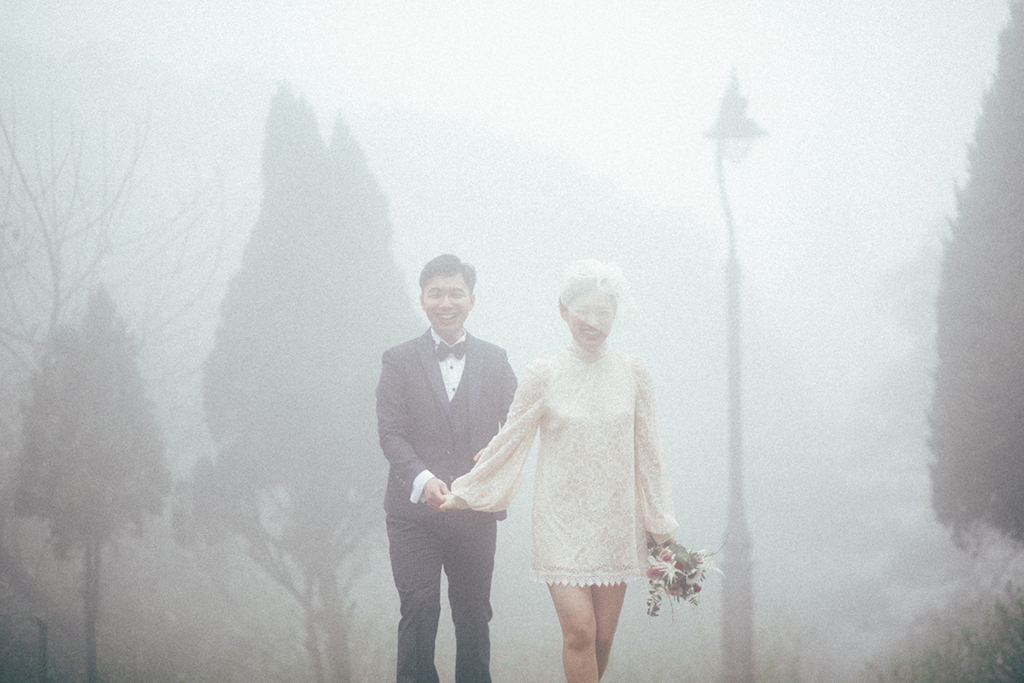 The inspiration behind this shoot was spun off from the bride's name- Alice. Alice and Max, who were ex-colleagues at work, have a sweet love story. It was love at first sight for Max when he first met Alice. The fairytale-like romance continues, as Max akins their love story to the tale 'Frog Prince', but with a twist- where the frog did not become a prince after the kiss, but instead the princess turned into a frog herself, and made the Frog Prince a better frog.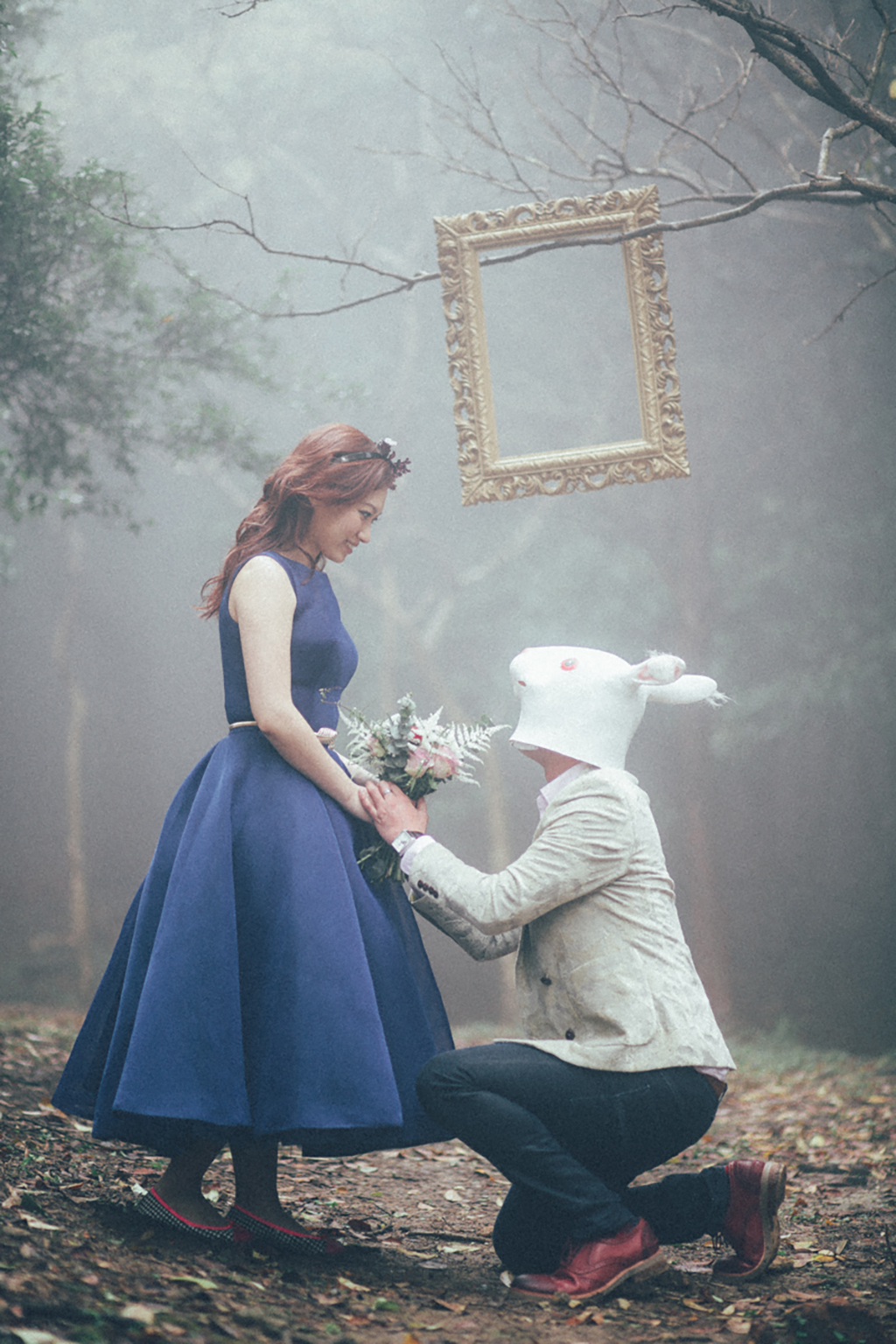 Their love for each other shone through the photoshoot. Hugh from Hugh's Hue shares with us that the couple were both completely immersed in themselves during the photo shoot, as if no one was around. Whilst they enjoyed the romantic environment at the gardens, they slow danced to Ella Fitzgerald's "Misty".
There was a part of the shoot when I just played the Ella Fitzgerald tune "Misty", and Alice and Max were slowly dancing to the tune and enjoying themselves in that romantic environment, as if no one else was around. I was happily capturing those moments without interfering at all.
With golden vintage frames that resemble the looking glass that Alice climbed through in her adventures, and the groom who was dressed like the White Rabbit, it was as if the bride and groom had stepped into Wonderland. Perhaps, the mist and fog at Victoria Peak also added a bit of mystery and enigma to the photos.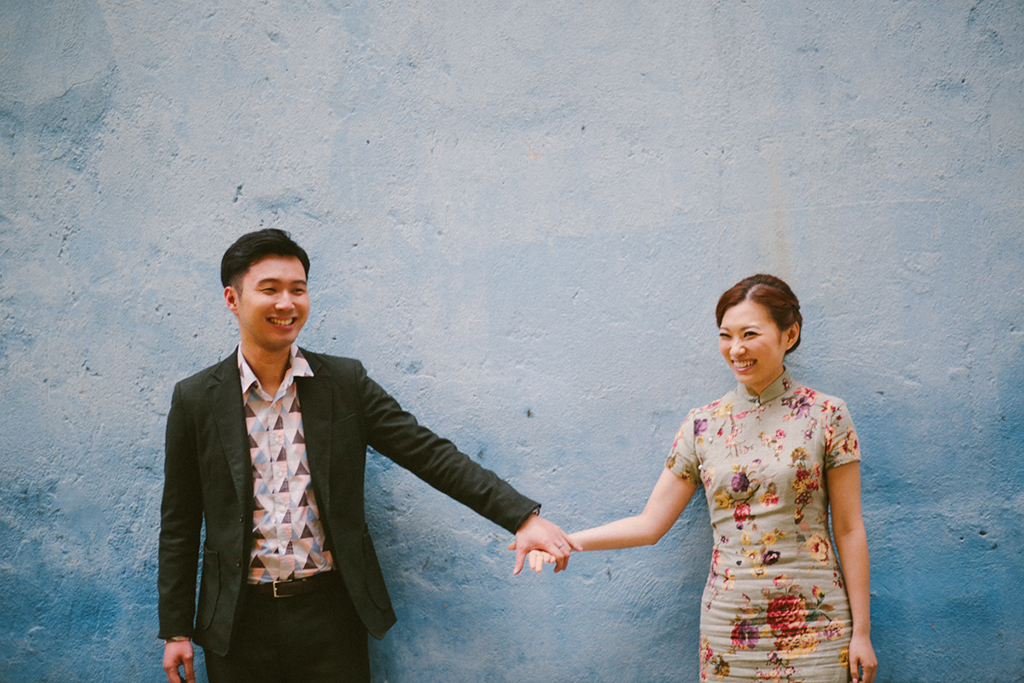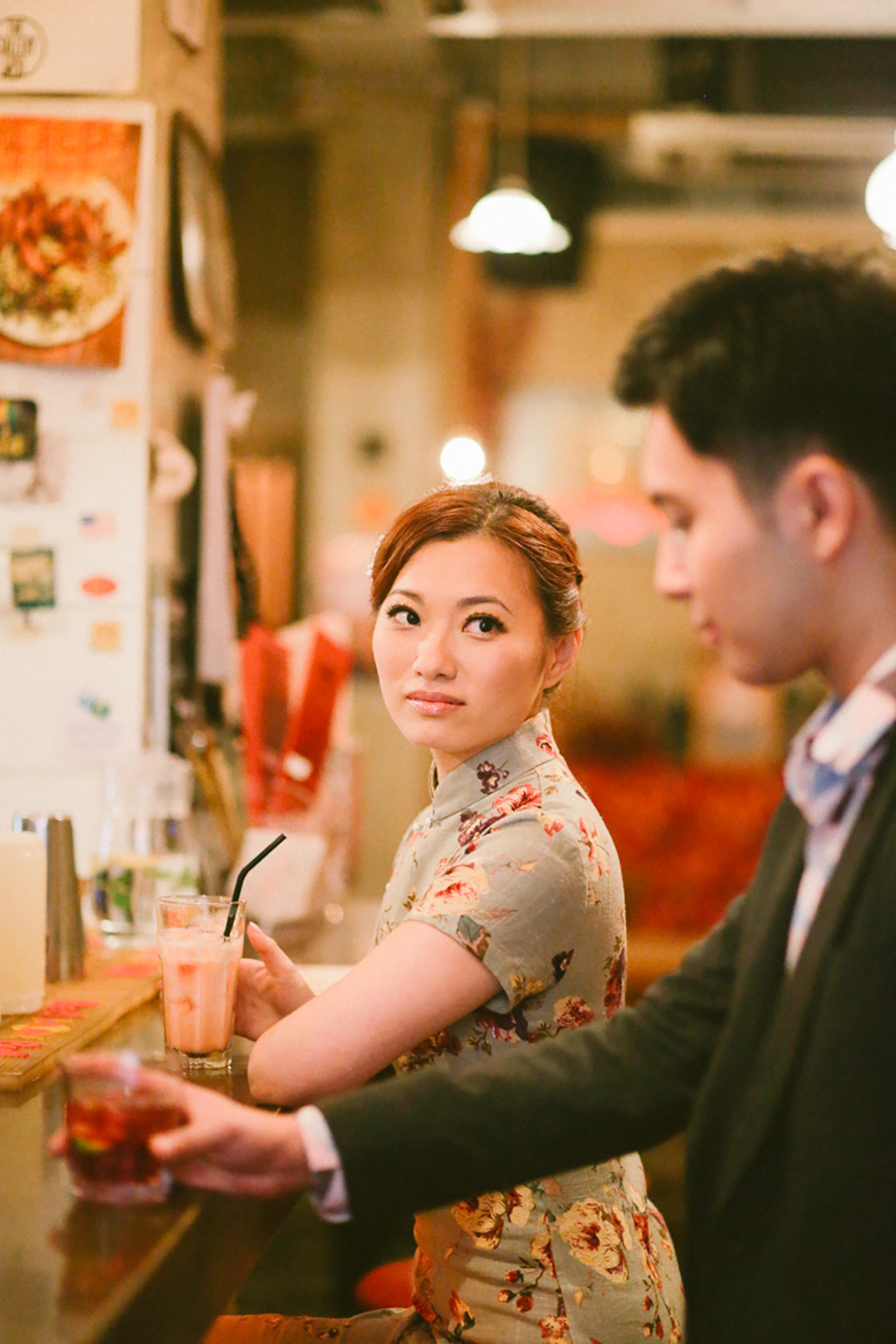 Fans of the Shanghai vintage style, Max and Alice also went to the Tai Lung Fung (大龍鳳) bar in Wan Chai for their 2nd and 3rd photo shoot set. Dressing to match the traditional, oriental theme of the shoot, Alice donned a blue, spring floral cheongsam, whilst Max looked dashing in his retro-inspired formal shirt.
Their date at the bar was filled with romantic moments as the couple exchanged loving gazes towards each other- all these, which were wonderfully captured on camera by Hubert.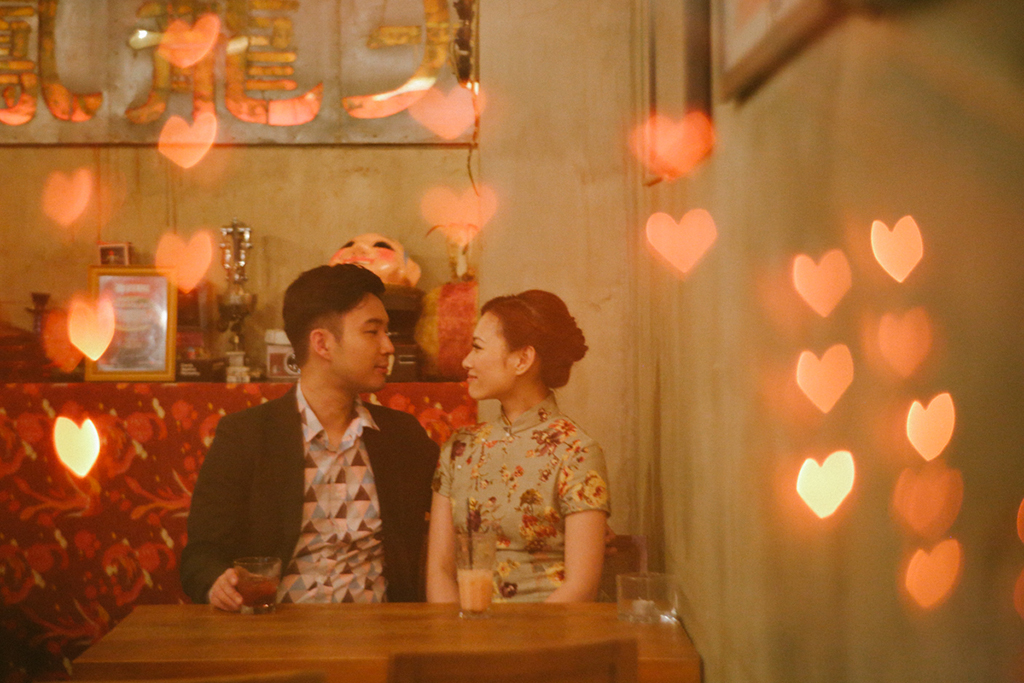 See full album here: Alice in the Wonderland Pre-wedding Photo Shoot in Hong Kong.
The wedding photographer behind Hugh's Hue, Hubert, is passionate about capturing "real" moments, pictures that are not only beautiful, but also reflect the true personalities of couples and their love story. He believes that every couple has their own unique story and if you would like him to capture yours and be a part of your wedding journey, then head over to his profile to have a chat with him.
Our new series Wedding of the Day also known as #WOTD, brings you to a different wedding or photo shoot taken in different cities around the world each day. At OneThreeOneFour we want to share with you our daily inspirations, so be prepared to feast your eyes on awe-inspiring weddings from all around the globe!