Every true K-drama fan dreams of making the pilgrimage to their favourite K-drama's filming locations to have their pictures taken at these iconic locations. If you're the ultimate K-drama addict who already set your sights on having your wedding or engagement pictures taken at filming locations to feel like the lead character of a K-drama, we're here to give you some inspiration from recent popular K-dramas whose beautiful filming locations we're still swooning over!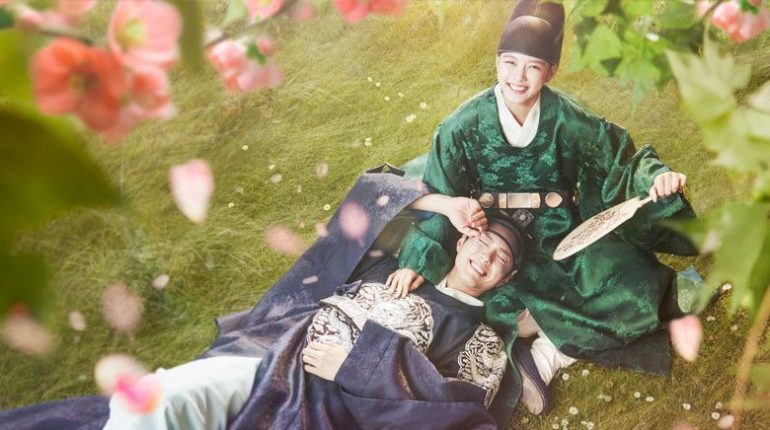 1. Changdeokgung Secret Garden from Moonlight Drawn By Clouds
Huwon, a secret garden within the Changdeokgung Palace, is the place where the Crown Prince comes to ponder over serious matters in the pavilion. It has a stunning natural scenery for a picture-perfect backdrop, especially with the Autumn foliage!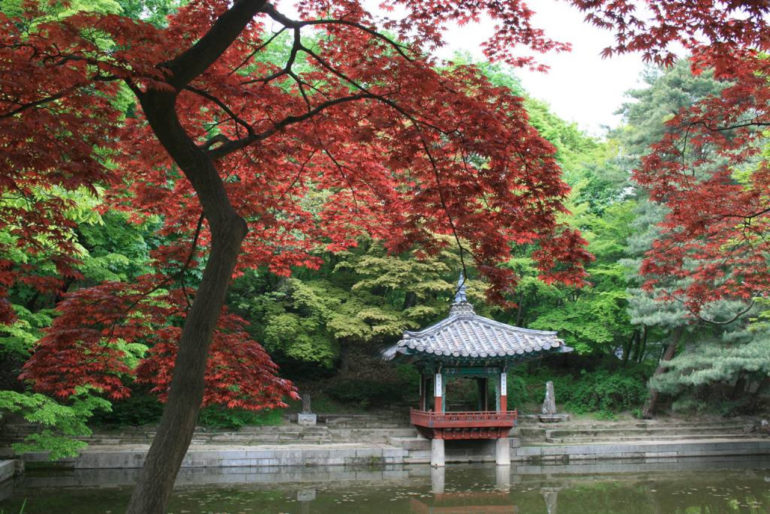 Alternate location: Namsangol Hanok Village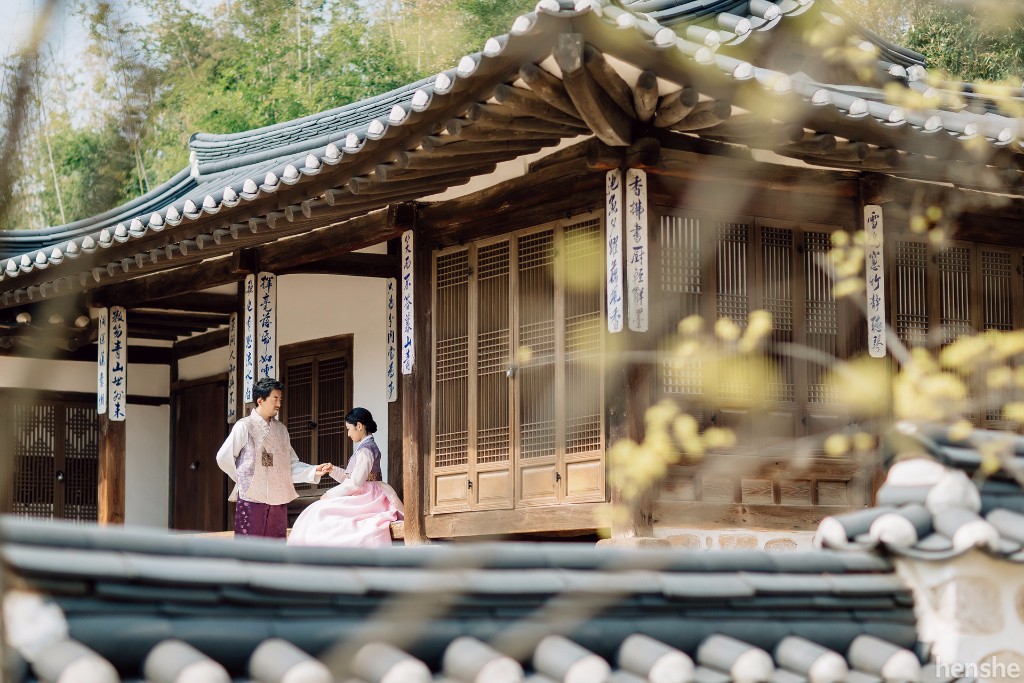 Located in the heart of Seoul, this traditional Korean village is home to restored traditional Korean houses, a picturesque pavilion and a pond. Read our previous feature to get your inspiration for more tradition Korean couple photos.
2. Buan Cine Theme Park from Moonlight Drawn By Clouds
A filming park where Gyeongbokgung Palace has been recreated along with traditional houses of the noble class, traditional villages, a fortress and more. This is the location of the palaces that appeared in the show where Crown Prince stays in and rules from.
Alternate location: Gyeonbokgung Palace
This is the real palace! Gyeonbokgung is a great location for couples seeking to Korean culture vibe in their engagement photos. The best part is you can easily rent a hanbok to tour the palace grounds. After the palace, you can walk towards the Bukchon Hanok Village for more fun! View all the photos of the couple photo shoot here.
3. Gyeonggijeon Shrine from Moonlight Drawn By Clouds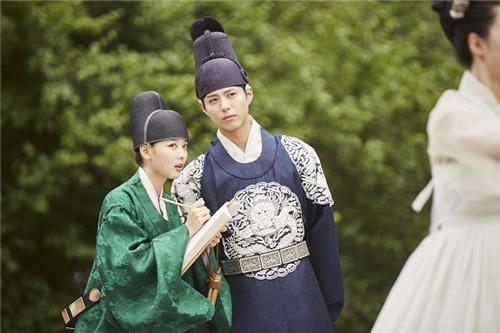 The bamboo forest where many scenes in the show were filmed, Gyeonggijeon Shrine is a location with a tinge of magic and romance. Perfect to feel like Crown Prince and Ra On on a secret romantic meeting!
Alternate location: Seonyudo Park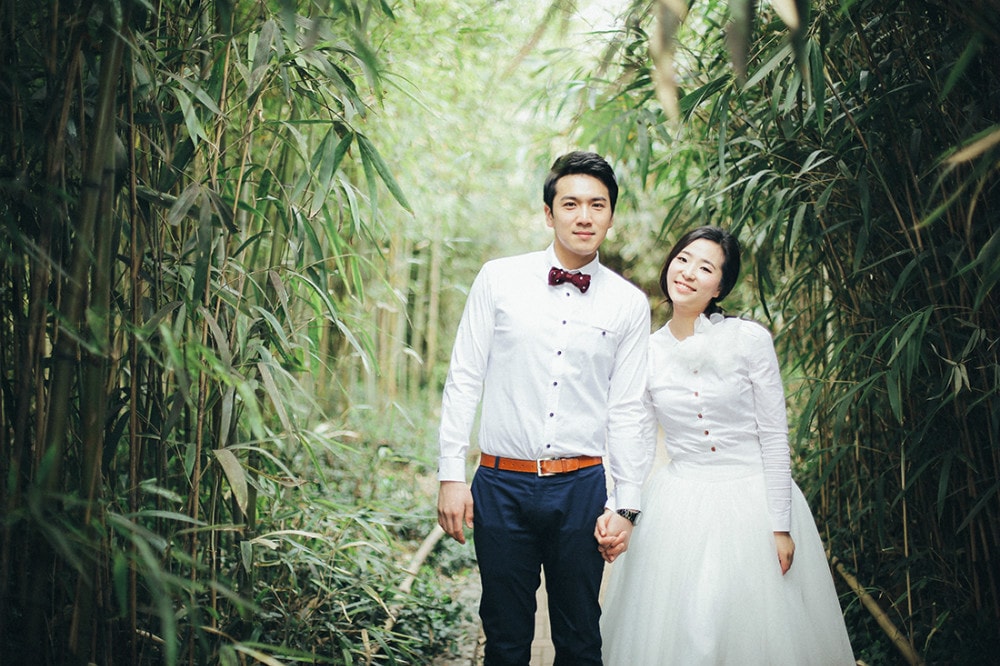 Seonyudo Park is situated in Seoul. When it comes to engagement photo shoot, this is one of the most popular location for Koreans. View this fun engagement photo shoot in Seoul's Seonyudo Park.
4. Gudeurae Park from Moonlight Drawn By Clouds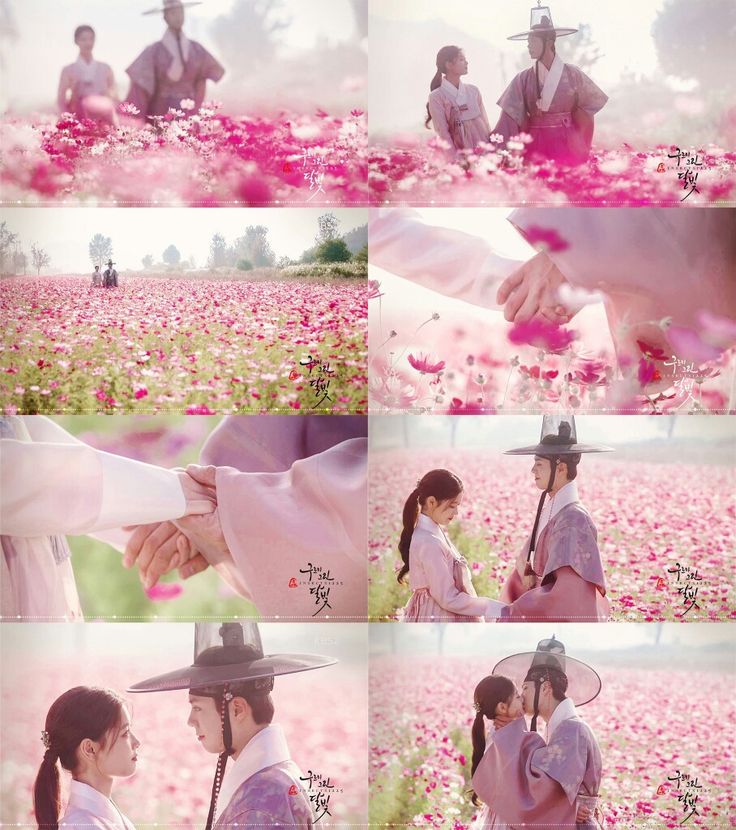 The iconic ending location of the show is at the Gudeurae Park where Crown Prince and Ra On walk hand in hand amidst a field of beautiful pink cosmos flowers. If this isn't the most romantic location for a photoshoot, I don't know what is!
Alternate location: Haneul Sky Park
Skip the insane travel of 3 hours to Gudeurae Park and go to Haneul Sky Park instead. These beautiful flowers often bloom in the month of October. View the other engagement photos in Seoul here.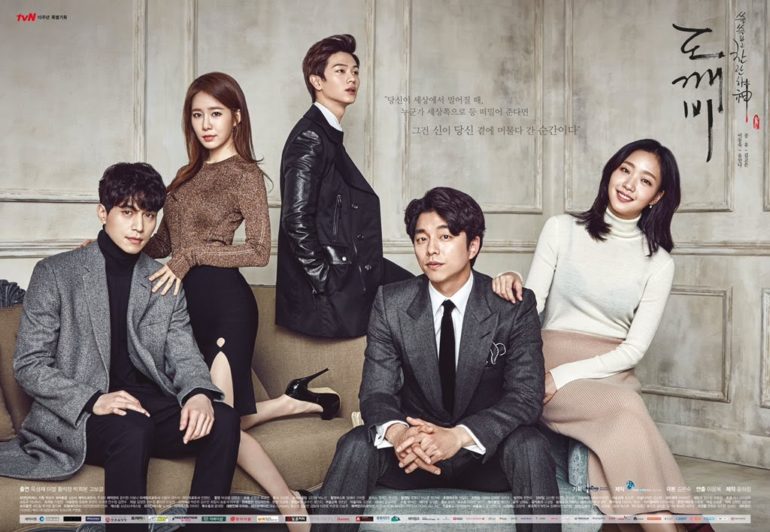 5. Jumunjin Breakwater from Goblin
Probably the most well-known scene of the show, Jumunjin breakwater is the place where Ji Eun Tak first unwittingly summons the Goblin to. The breakwater has since become a popular tourist destination for people to re-enact this iconic scene. If you're an avid Goblin fan, why not re-enact the scene for your wedding photos too?
Alternate location: Jeju Island
This beautiful island is Korean's favourite domestic holiday destination. And it is for good reasons. The cobalt-blue sea water and volcanic rocks fill the beaches on Jeju Island, which makes for a gorgeous backdrop for your wedding photos. Get some great ideas by browsing the wedding photos from our Jeju wedding photographers.
6. Borinara Hagwon Farm from Goblin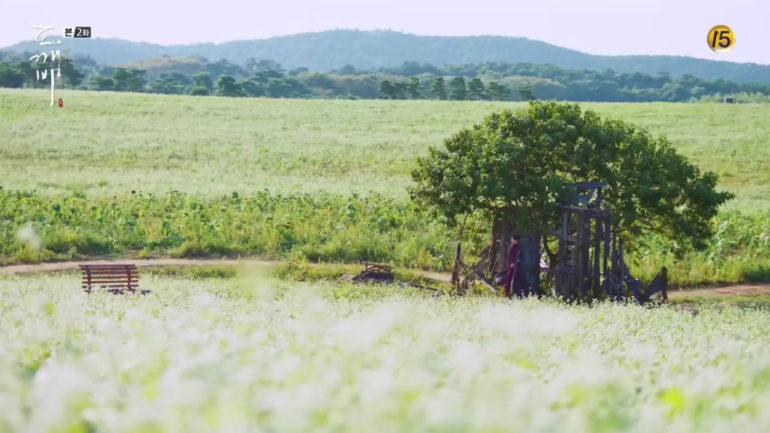 The place where the Goblin was stabbed and returns to with Eun Tak to try and pull out the sword, this beautiful barley farm is filled with endless snow-white buckwheat flowers that make it ideal for a romantic photoshoot. But those who wish to travel here do take note: The buckwheat flowers only come into bloom during autumn; In the summer, sunflowers paint the field a cheerful yellow.
Alternate location: Farm in Jeju Island
This farm is a near-perfect replica of the Borinara Hagwon Farm. Besides the pristine waters, Jeju island also boast a stunning natural landscape when it comes to flower fields and forests. We'll let the photos do the talking, view this couple photo shoot in Jeju Island.
7. Yongpyong Resort Dragon's Peak from Goblin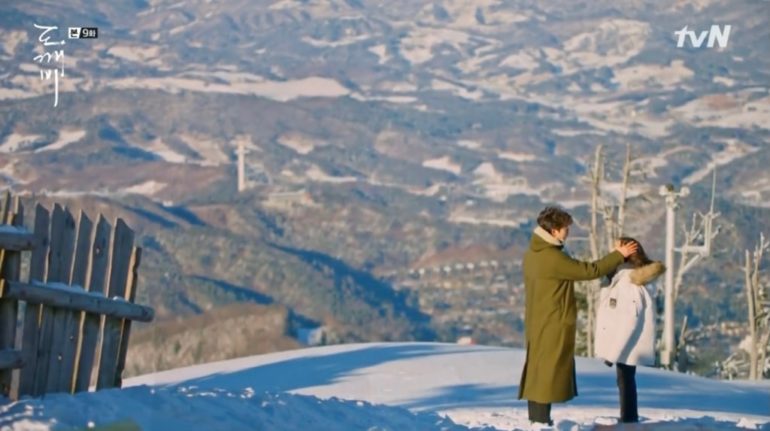 The place Eun Tak and Goblin visit during Eun Tak's time working part-time at a ski resort. The magnificent Dragon's Peak is a picturesque location with great scenery for that picture-perfect pre-wedding shot.
Alternate location: Sky Ranch, Gangwondo
Sky Ranch is Asia's largest green pasture on a plateau. This ancient and vast meadow is where milking cows feed. The view from the plateau is remarkable as well. View the stunning photos of this winter wedding photo shoot in Gangwondo.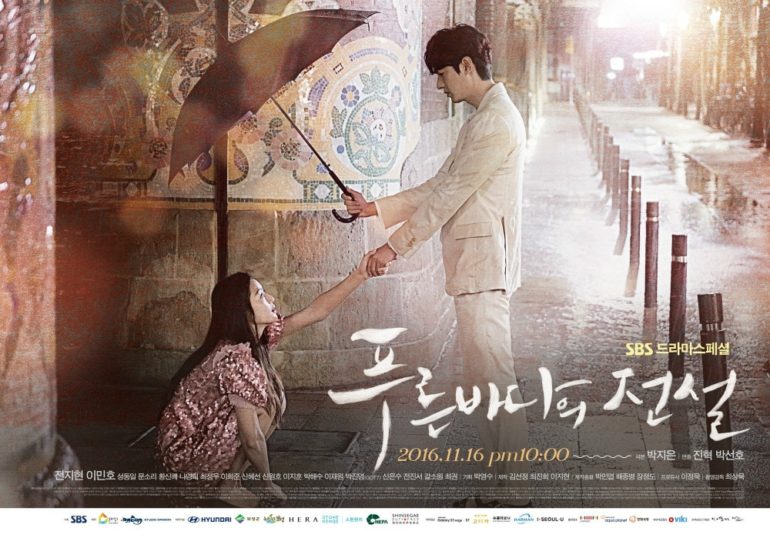 8. Boseong Green Tea Plantation from Legend Of The Blue Sea
The scene in which Heo Jun Jae saved Mermaid/Sim Chung from being killed was filmed at the Boseong green tea plantation. A picturesque location filled with green tea fields and cedar trees that line the roads, this is one place not to be missed for couples who wish to have their pre-wedding pictures taken amongst lush greenery.
Alternate location: O'Sulloc Green Tea Museum in Jeju Island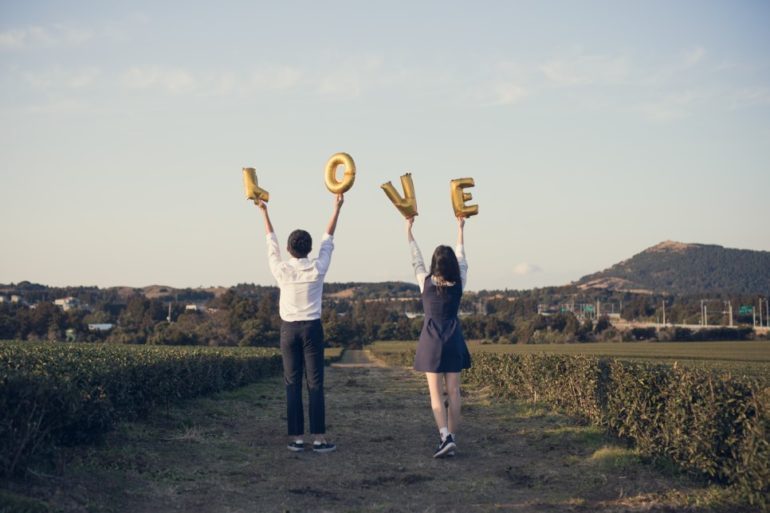 The green tea plantation makes a favourable place for a couple photoshoot with serene surroundings, vast open air and clear blue skies. View the photos of this casual couple shoot in Jeju Island here.
9. Castell De Santa Florentina from Legend Of The Blue Sea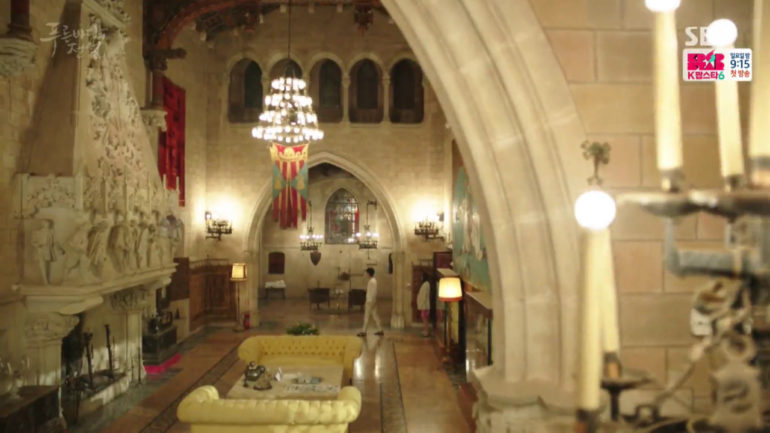 This castle was the accommodation our couple headed to after Heo Jun Jae rescued Mermaid from the shopping mall entrance: yes, the place where Mermaid played with the power sensor while Jun Jae was showering! This grand castle located near Barcelona is the perfect location for anyone to feel like a princess or prince during their pre-wedding shoot.
Alternate location: Ephoto Essay Studio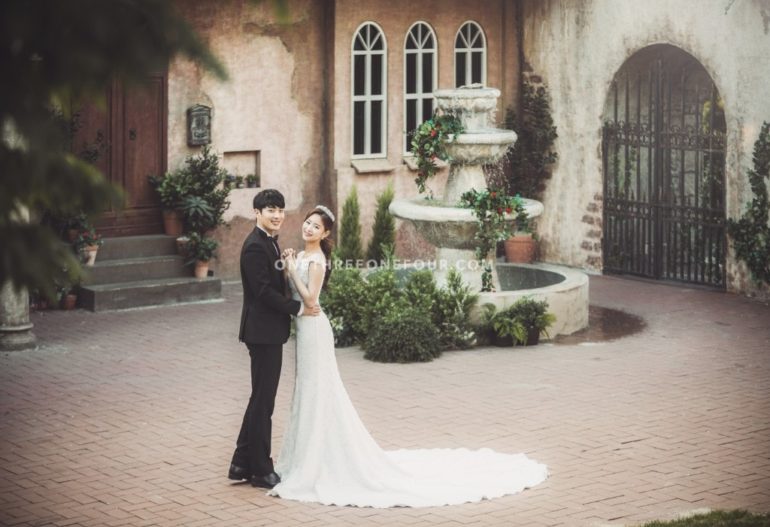 While there are no castles in South Korea, the European-theme sets in most Korean photography studios are a great alternative. We were particularly impressed by the European-style mansion from Ephoto Essay Studio. View their latest sample collection here.
10. Nanji Hangang Park from Strong Woman Do Bong Soon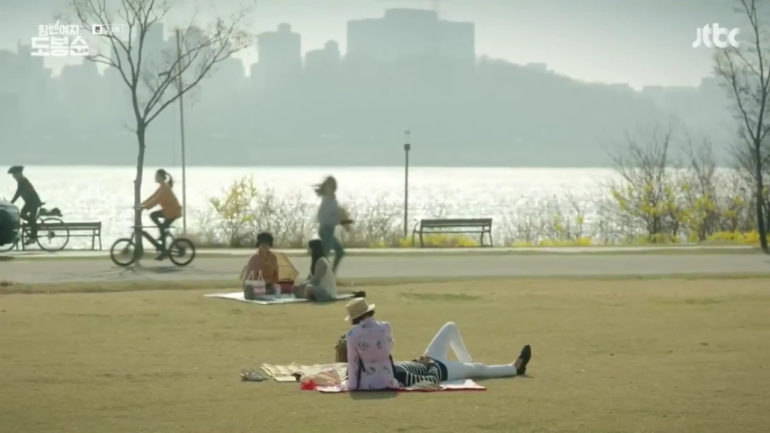 Where our cute couple enjoyed a sweet picnic date together,  with Bong Soon even cooking Min Hyuk a cute lunch box against the beautiful and shimmering Han River.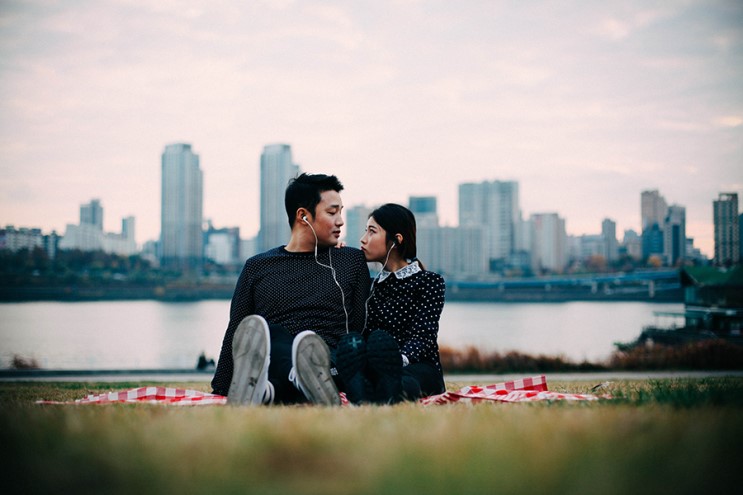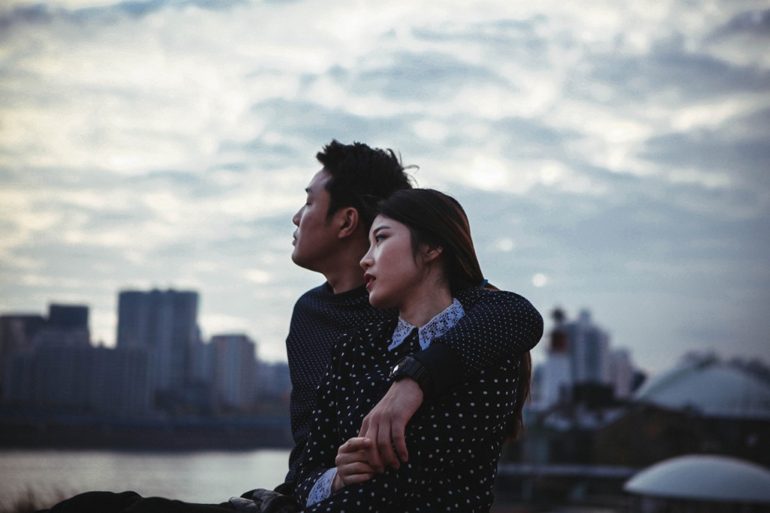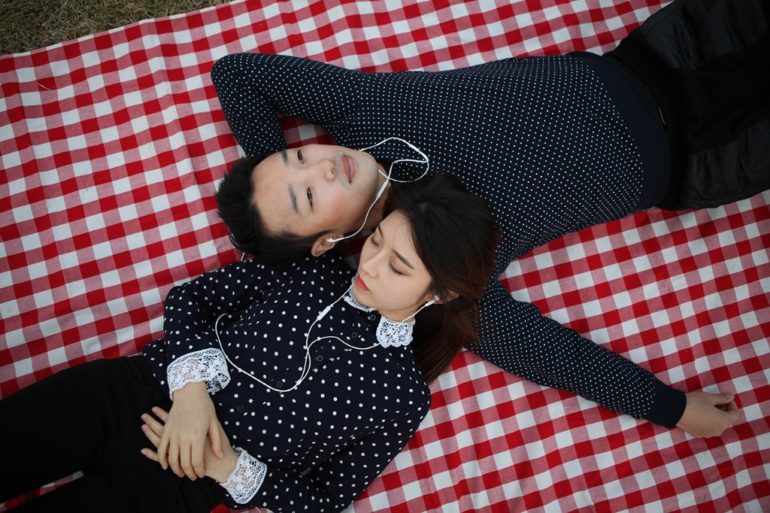 View all photos from this couple photo shoot.
11. World Cup Park from Strong Woman Do Bong Soon
Another park! But this time it is where Min Hyuk brings Bong Soon to visit his mother's grave and thereafter take a stroll along the tranquil river. The trees that line the park's walkway create a lovely and mystical effect that would beautifully frame any pre-wedding photo.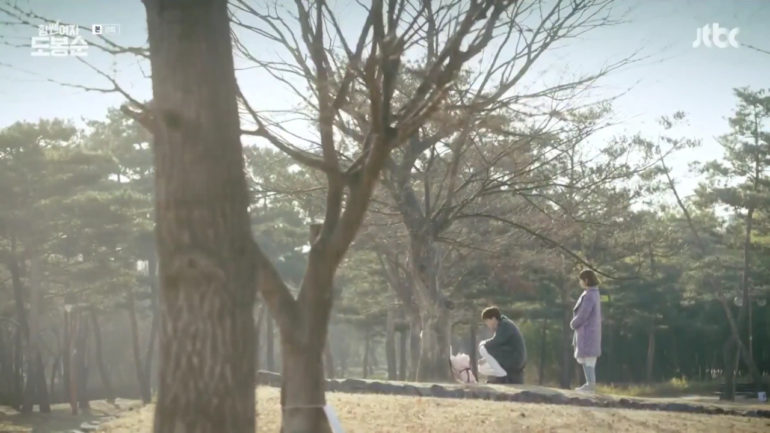 Alternate location: Dosan Park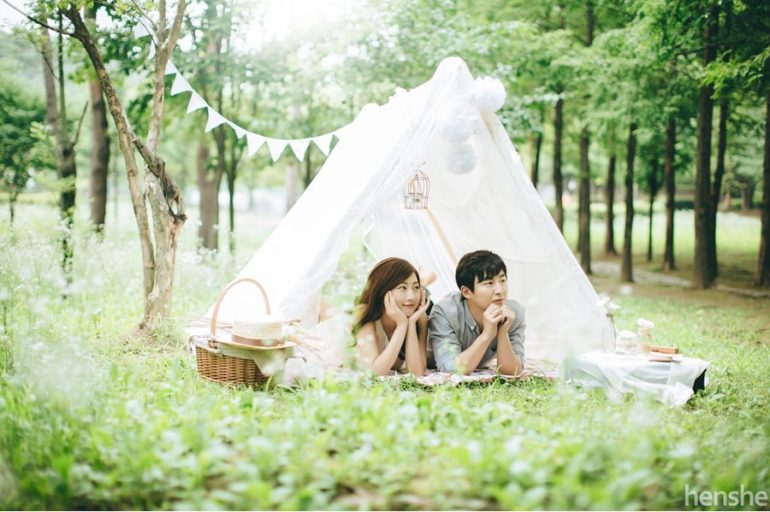 There are plenty of parks in Korea, one of our favourites is Dosan Park. Located near Apgujeong, this is a nice and quiet park, perfect for a photoshoot! Head over to this album and view this picnic-themed wedding photo shoot at Dosan Park.
12. Daepohang Port Light House from Strong Woman Do Bong Soon
The adorable scene where Min Hyuk brought Bong Soon to the beachside for their first date was at none other than Daepohang Port Light House! Re-create their adorable date by heading there with your significant other to snap some photos.
Alternate location: Jeju Island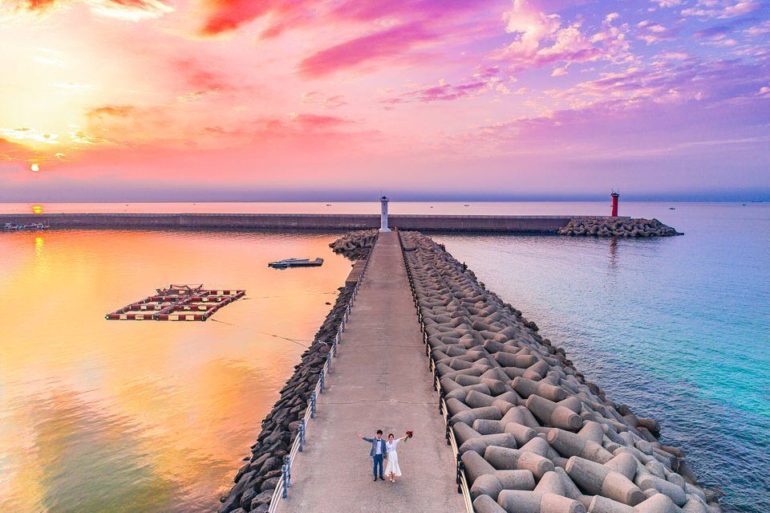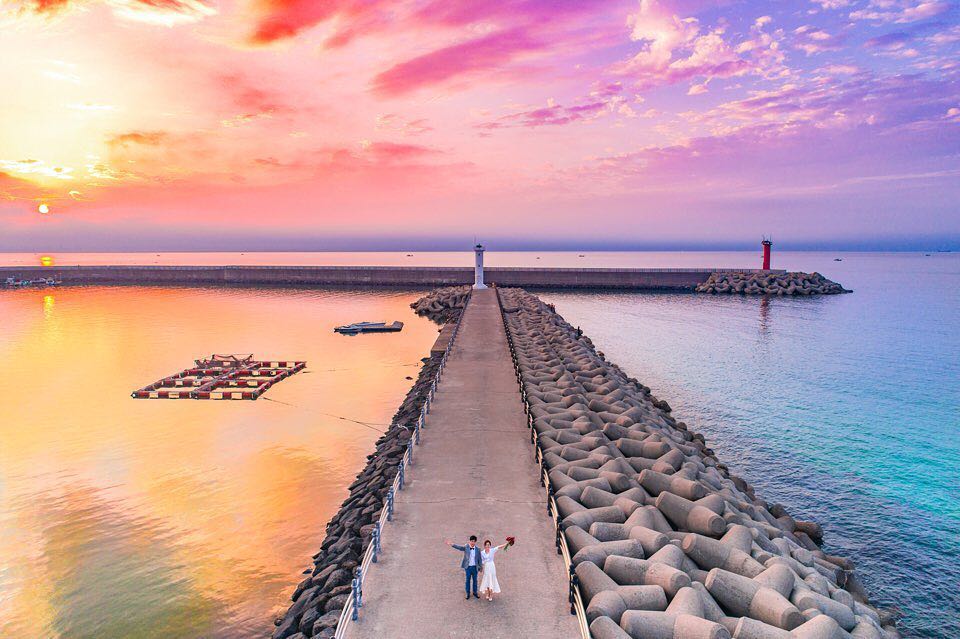 We cannot emphasise enough the beauty of Jeju, dubbed as 'Mother Nature's gift to Korea', Jeju Island definitely lives up to its name! Escape into this paradise with us.
13. Yeouiseo-ro Road from Strong Woman Do Bong Soon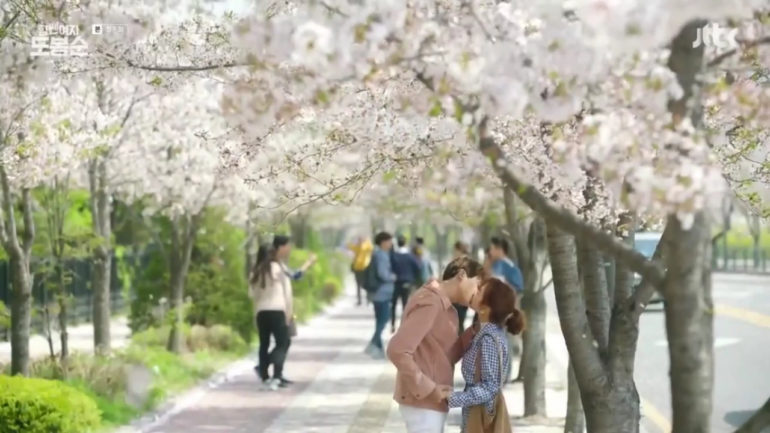 This charming cherry blossom-lined road at Yeongdeungpo is the place where the Yeouido Spring Flower Festival is held and it is at this lovely street where Min Hyuk proposes to Bong Soon amidst the falling cherry blossoms. What a romantic location for a proposal of your own!
Alternate location: Seonyudo Park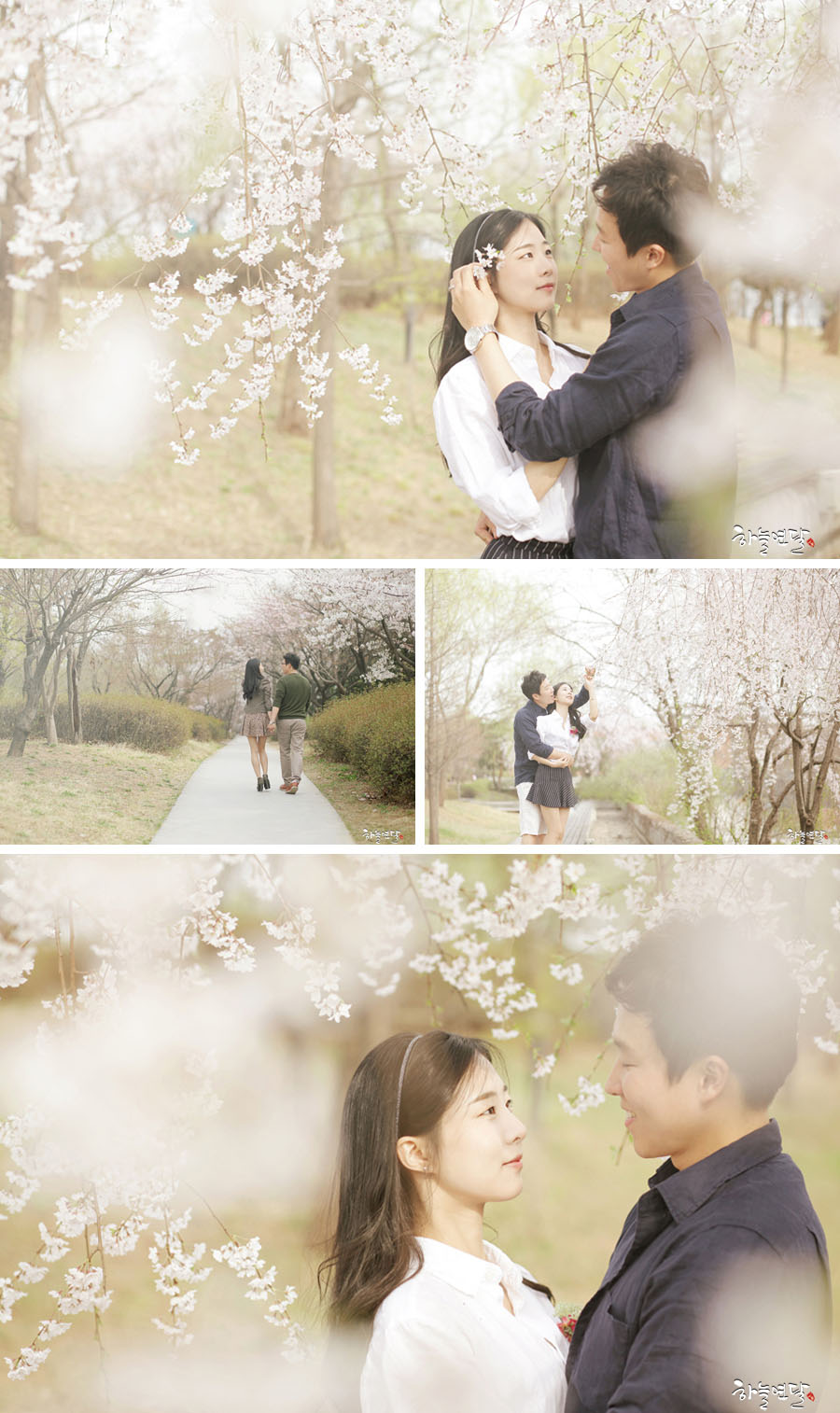 If you want to avoid the hordes of people, you MUST skip the Yeouido Spring Flower Festival. Go to Seonyudo Park instead. This park is also known to be the filming location for other K-dramas like Iris and Boys Over Flowers. it is a great spot to shoot for cherry blossoms too.
Related: Top 10 Cherry Blossom Spots in Korea for Wedding Photography.

14. Cafe Valor from Chicago Typewriter
The classy and elegant interior of the cafe where Han Se Joo held his book signing at is actually located in Seoul, not Chicago, and it is a gorgeous place for an elegant indoor pre-wedding shoot.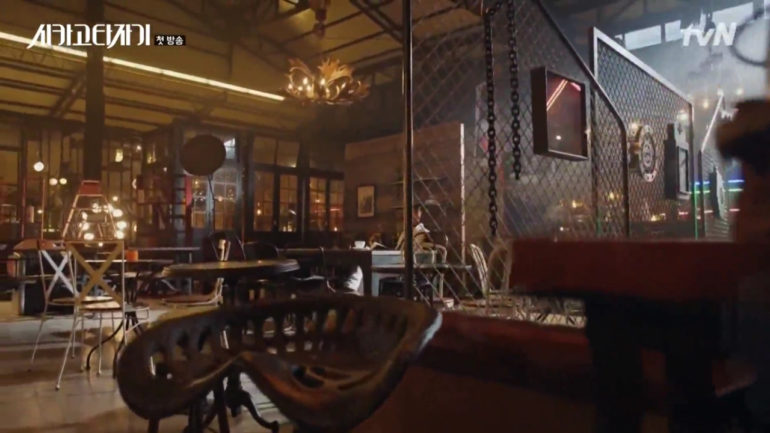 Alternate Location: OBRAMAESTRA Studio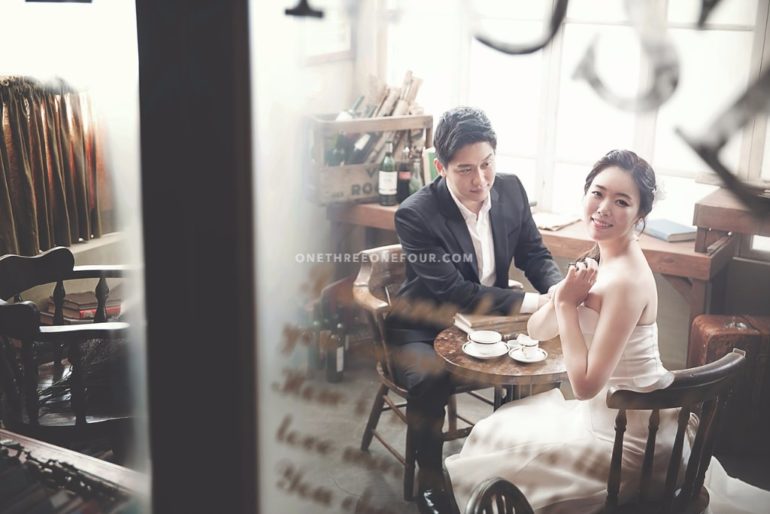 Korean wedding studios are known for their exquisite sets and one of the scenes in OBRAMAESTRA Studio features a vintage cafe set. View the sample photos from their 2017 collection.
15. Cheonggyecheon Stream from Chicago Typewriter
The stream by which Han Se Joo and Jeon Seol take a walk by, together with ghost Yoo Jin O. The stream is an undeniable romantic place to stroll through together with your special someone with all its beautiful decorations.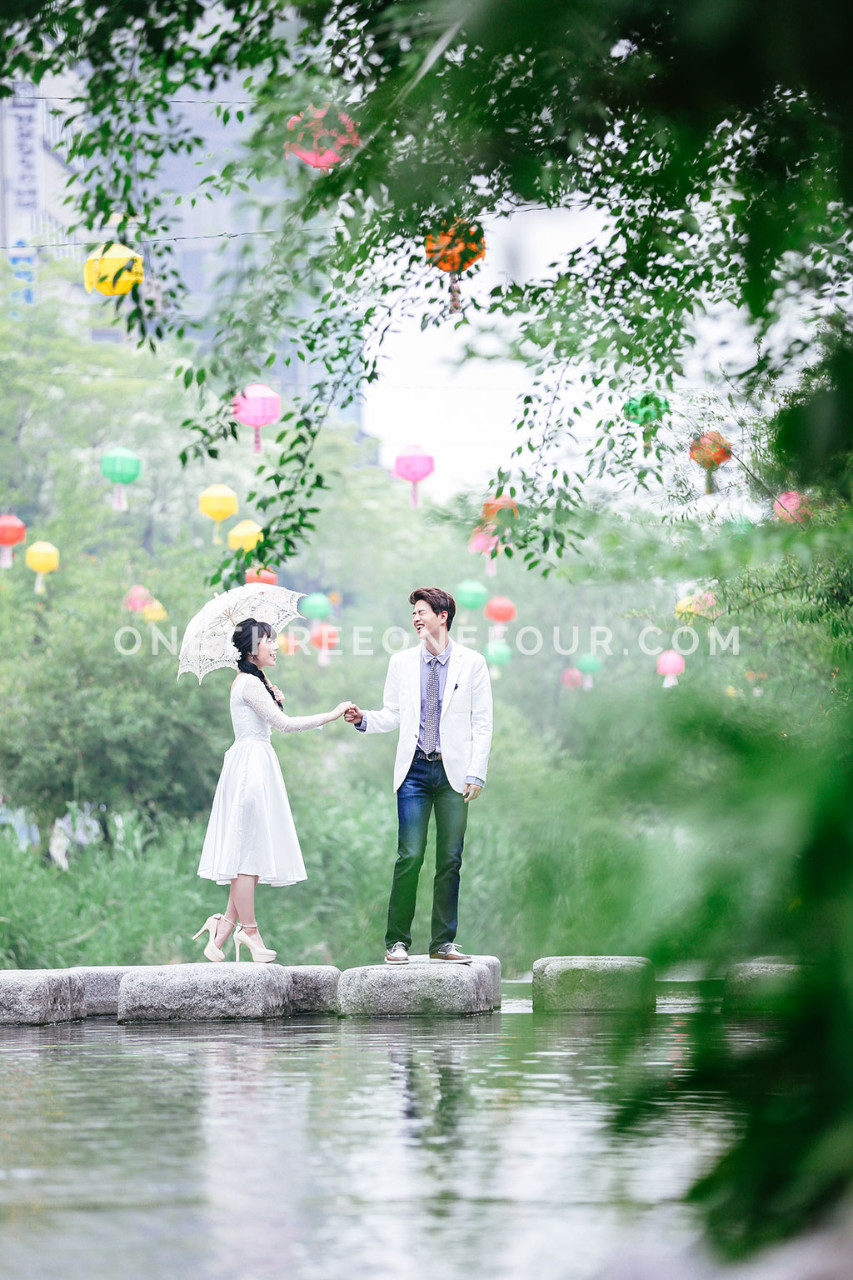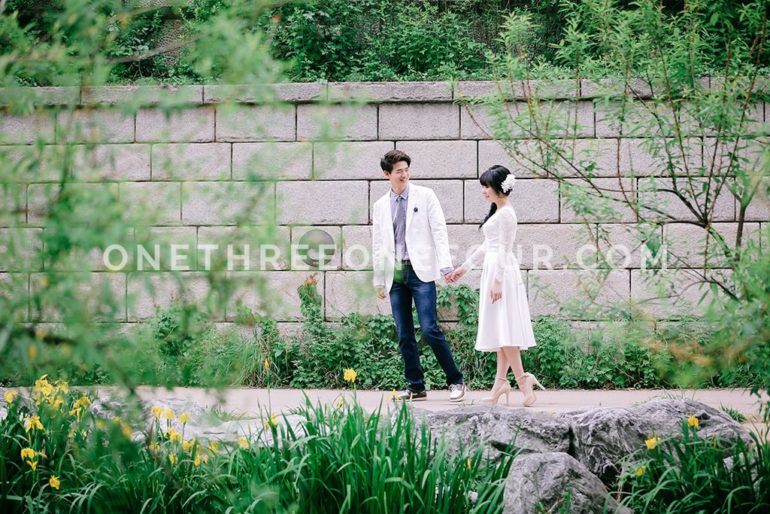 Get the best of both worlds by having both indoor studio and outdoor shoot for your wedding photos. View these Korean outdoor photo shoot photos here.
16. Kyung Hee University Grand Peace Hall from W – Two Worlds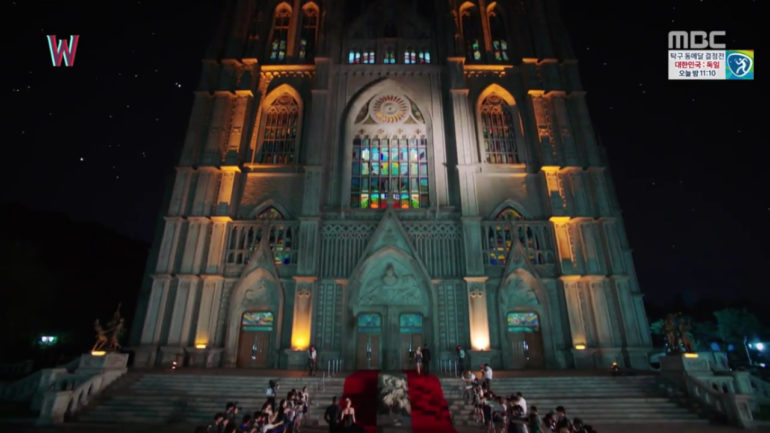 The location of the event that Kang Chul was invited to, this grand building is actually the facade of a university in Korea! Some universities in Korea are really pretty and have been used in various drama shoots, so don't forget to check them out!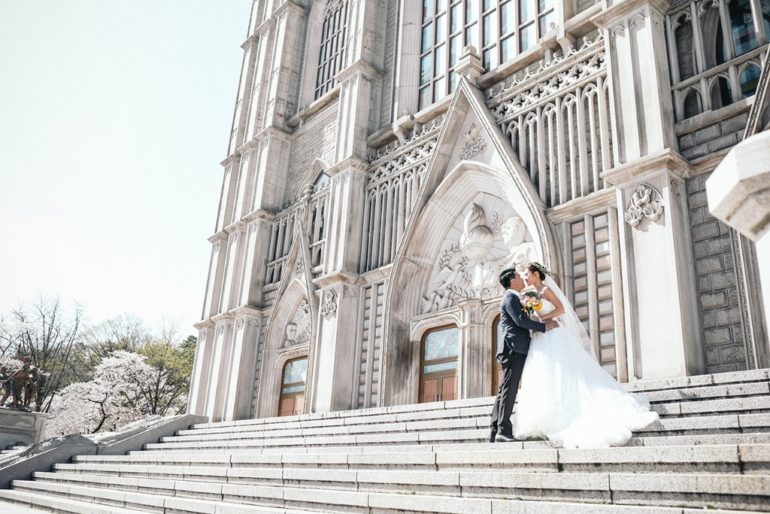 We previously featured a photo shoot we did for our couple from Malaysia. Their wedding photos were taken at Kyung Hee University and Seoul Forest, during the peak cherry blossom season! It was AMAZING!
17. BOM Farmers' Garden from W – Two Worlds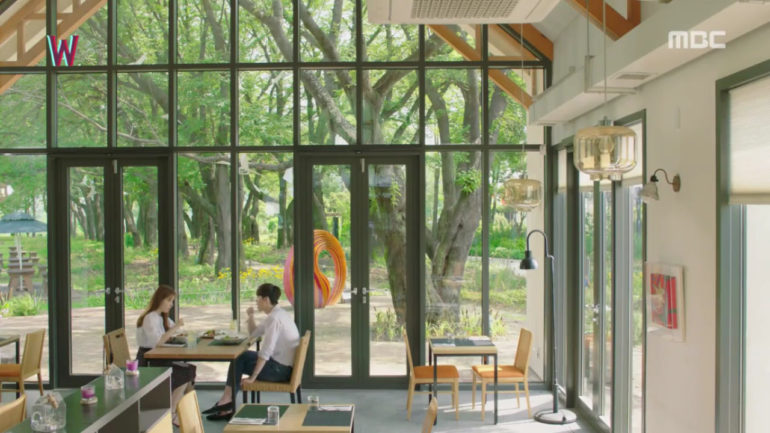 The cafe where Kang Chul brought Yeon Joo for a date after he realised he was previously Yeon Joo's husband. It is also at this cafe that they share their 5th kiss. With a lovely garden right outside this cafe, it is a beautiful place to hold both an indoor and outdoor shoot.
Alternate locations: Seonyudo Park
This greenhouse is located right inside Seonyudo Park (how convenient) and offers a naturally beautiful setting for a wedding photo shoot. View all photos Seoul Pre-wedding Photoshoot at Greenhouse.
Now that you know exactly where your favourite K-dramas shot their stunning scenes, it's time to head on down to Korea for your pre-wedding photoshoot to feel like the main character of a drama yourself!
Have a look at our list of Korea wedding photographers to find one that can make you feel like the lead character you so desire to be. Or head over to our full list of photographers for shoots in other countries where your favourite drama may have been filmed at.