Brides-to-be often obsess over their wedding dresses, making sure that it's perfect for them, from choosing the right wedding dress silhouette  to the right type of neckline for their body shape. When they finally pick out that perfect wedding dress, they heave a sigh of relief because it's over. But it shouldn't be, because what you wear under your wedding dress can be just as important as the dress itself, and can either make or break your look on your wedding day.
You're probably at a loss as to how to start. After all, wedding dresses come in many more designs than the average women wears. Well fret not, we're here to help.
Step 1: Choose Your Wedding Dress
Before you start searching for the appropriate wedding lingerie, you first need to have your wedding dress picked out.
Learn about the 8 wedding dress silhouettes for your body shape for tips on picking out that perfect wedding dress.
Step 2: Select The Right Bra
Now that you have your wedding dress picked out, you can start searching for the bra that suits the neckline and back design of your chosen wedding dress.
 Jewel neckline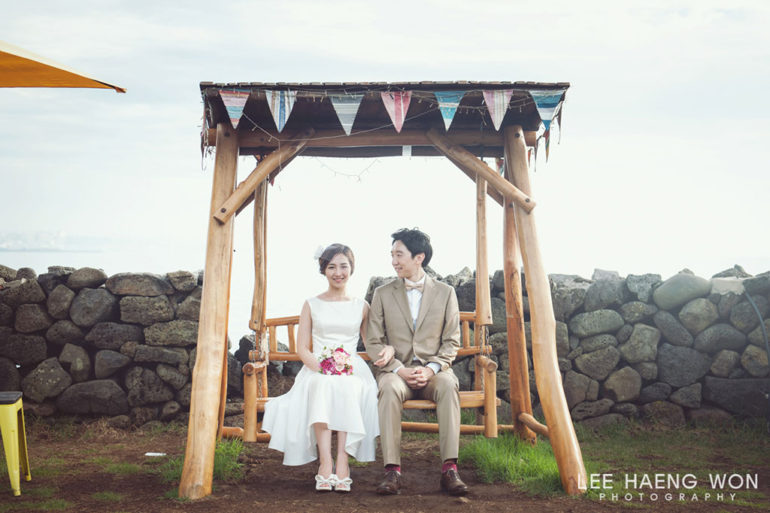 Jewel neckline dresses such as the above can generally be matched with any kind of bra since it covers up your chest area just as normal sleeveless shirts do. So feel free to be creative and pick out any kind of bra you like for this special occasion.
For those who want to feel sexy, why not try this lace bralette.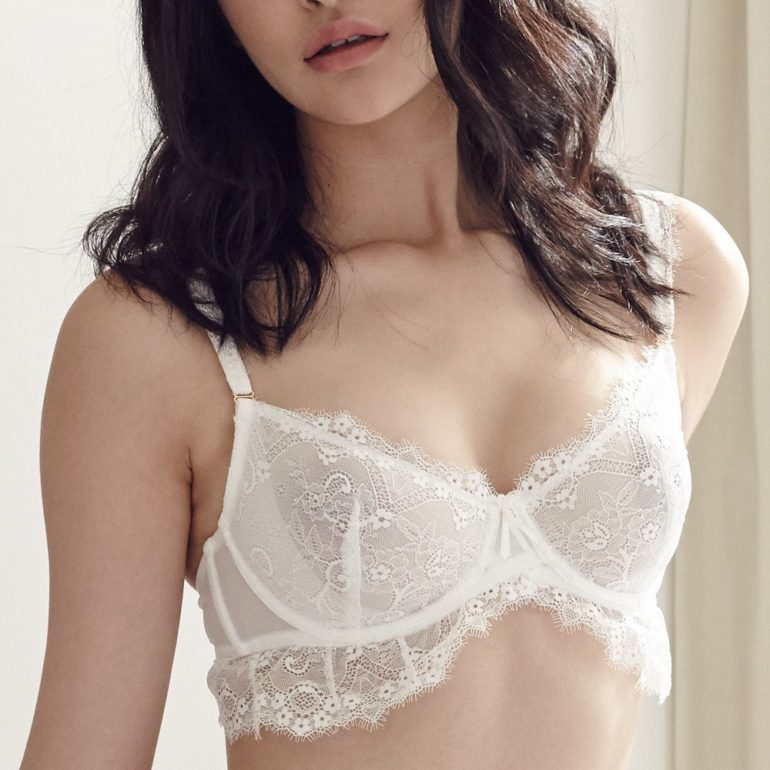 Interested in a lacy piece but worried that it will be uncomfortable? No worries, here is a comfy lace piece.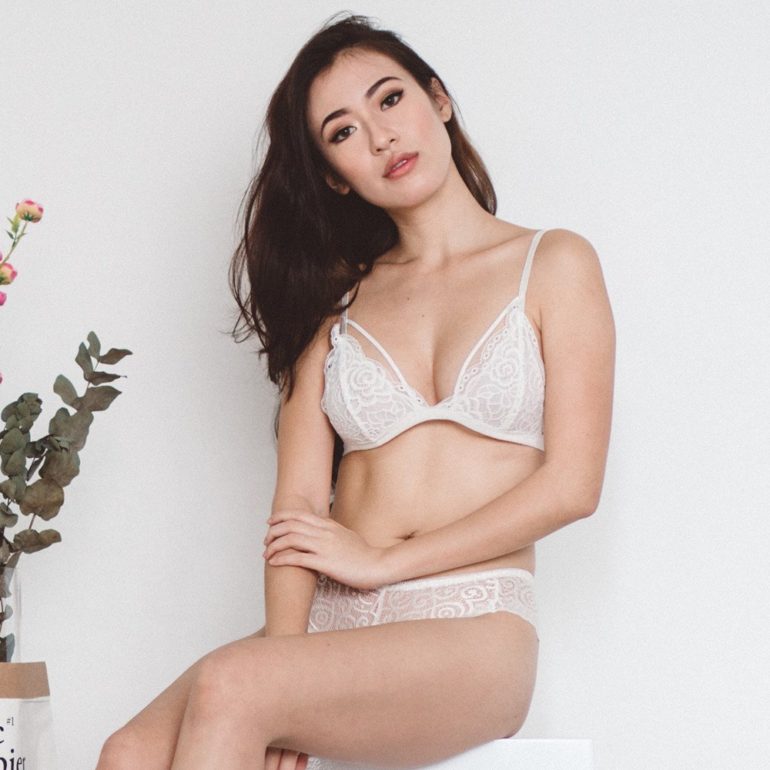 For a stunning figure, go for this alluring push up bra.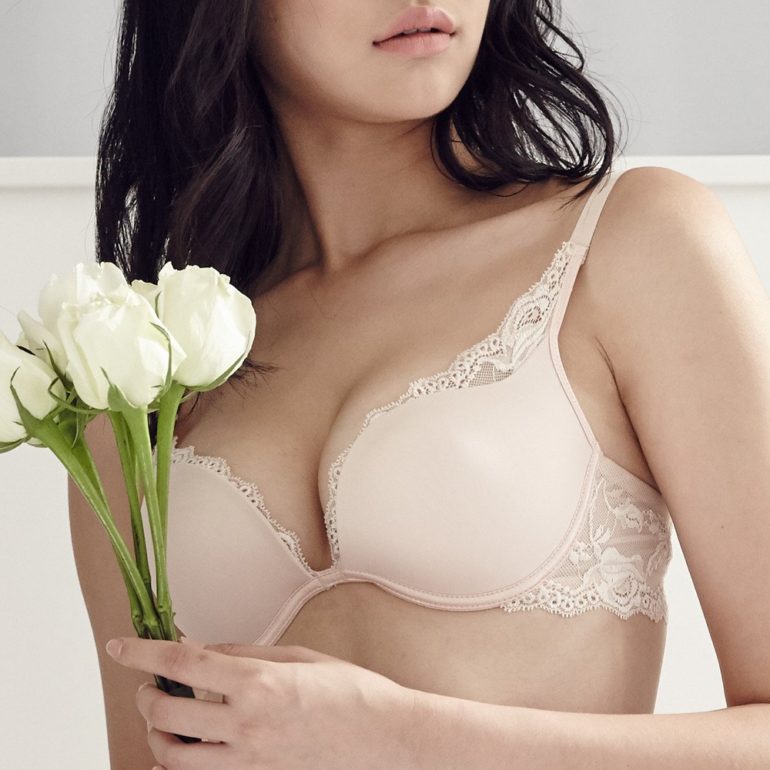 Strapless/illusion/one shoulder/halter necklines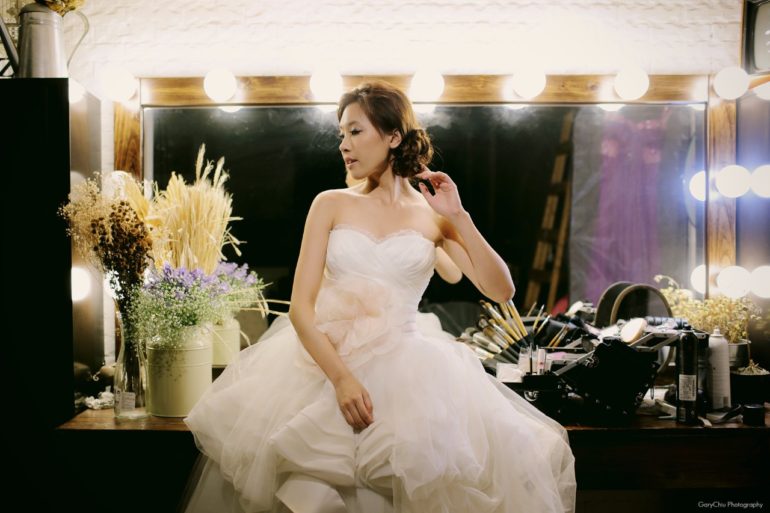 For these necklines that bare your collarbones and shoulders, go for strapless bras as you normally would.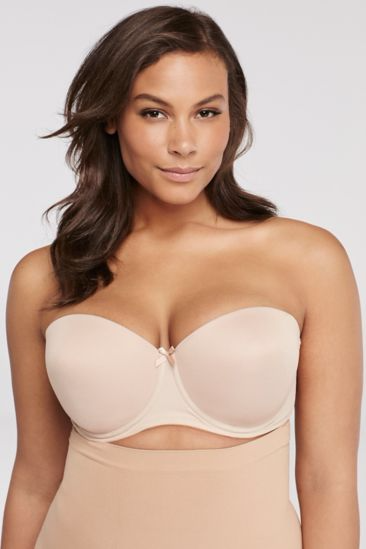 However, take note that wedding ceremonies can be long affairs and if you generally feel uncomfortable with strapless bras and their constant slipping, look for other options. You don't want to have to continually pull up your bra throughout your wedding ceremony, a sight you want avoided as much as possible.
Alternatives to strapless bras include corsets, torsolettes and bustiers that cinch at your waist while supporting your bust. You can also try longline bras which are similar to corsets, extending from your bust to your waistline.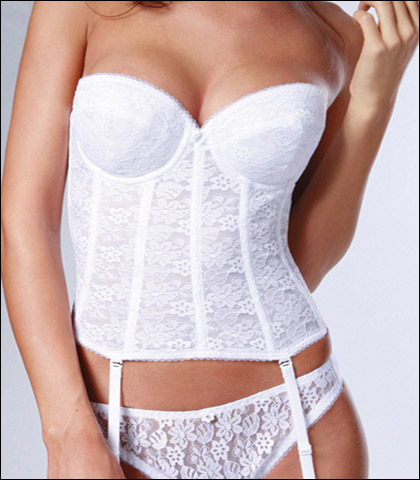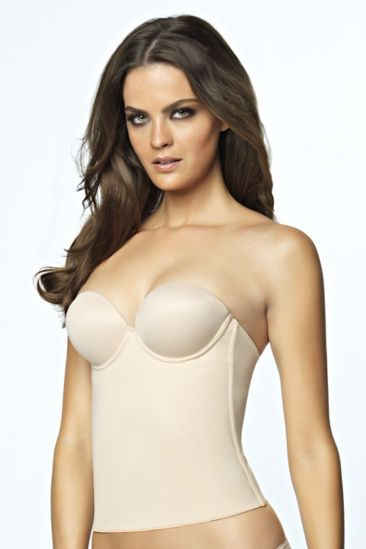 Another option would be strapless bodysuits which are just like strapless bras, but they won't drop. For halter necks, you have the extra option of convertible bras.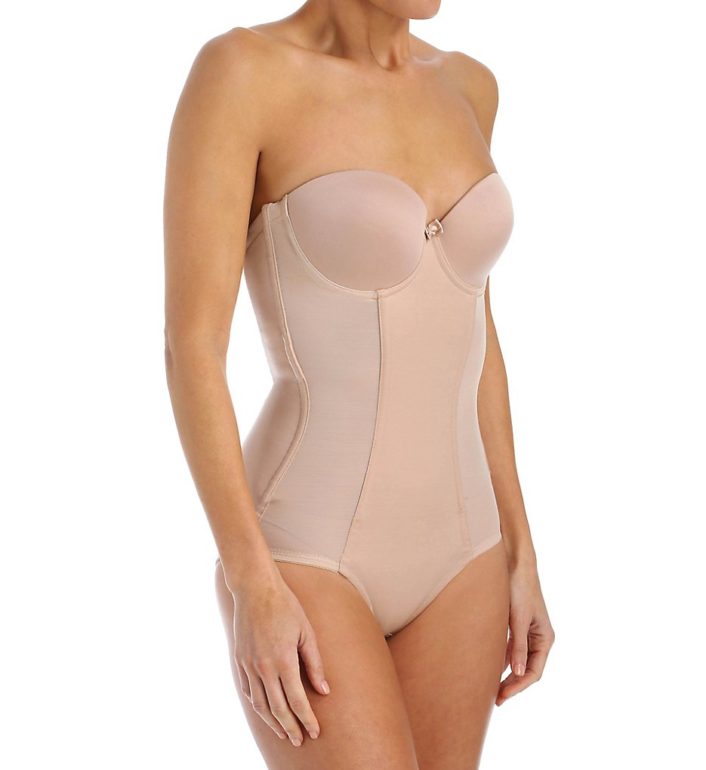 Plunge neck
For plunge neck wedding dresses, there are various plunge bras and shapewear on the market. However, for dresses with deep plunges where your bra can't be hidden, you may request your bridal boutique to have bra cups sewn into your dresses. If that's not possible, you may opt for tear-drop pasties, which also help to lift your breasts and hold them in place, or low cut bodysuits.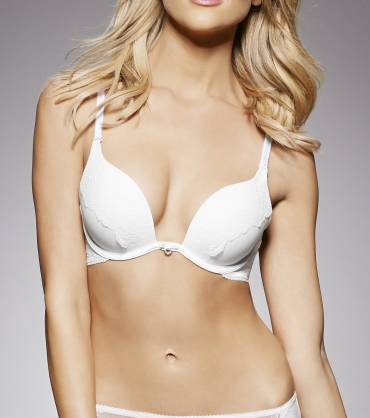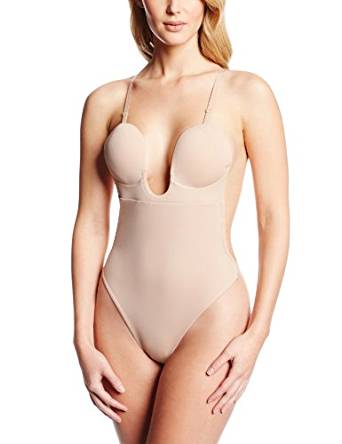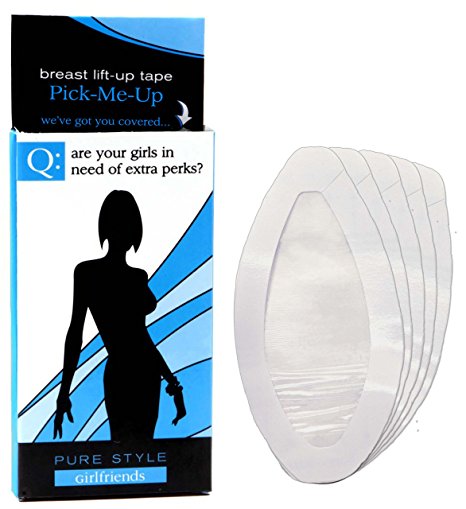 Low-back/backless dresses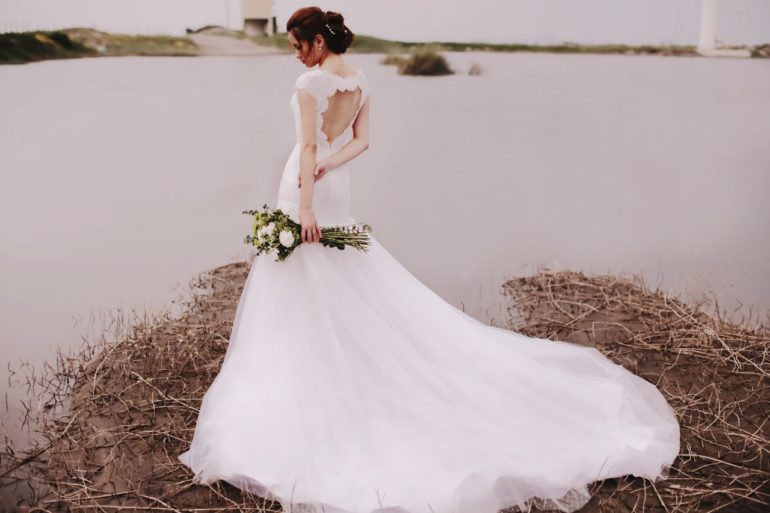 For slightly low-backed dresses, convertible bras will do the trick. The straps will give you the extra inches you need to pull off your dress. Otherwise, you also have the option of low back bras.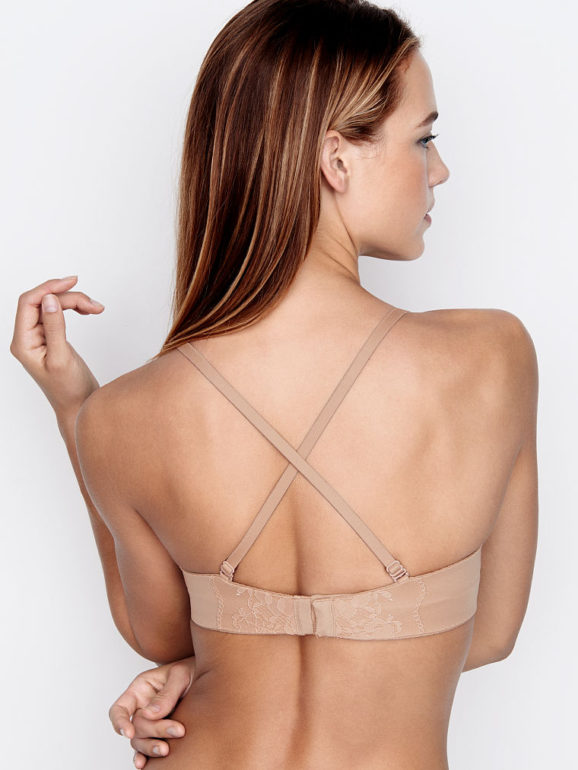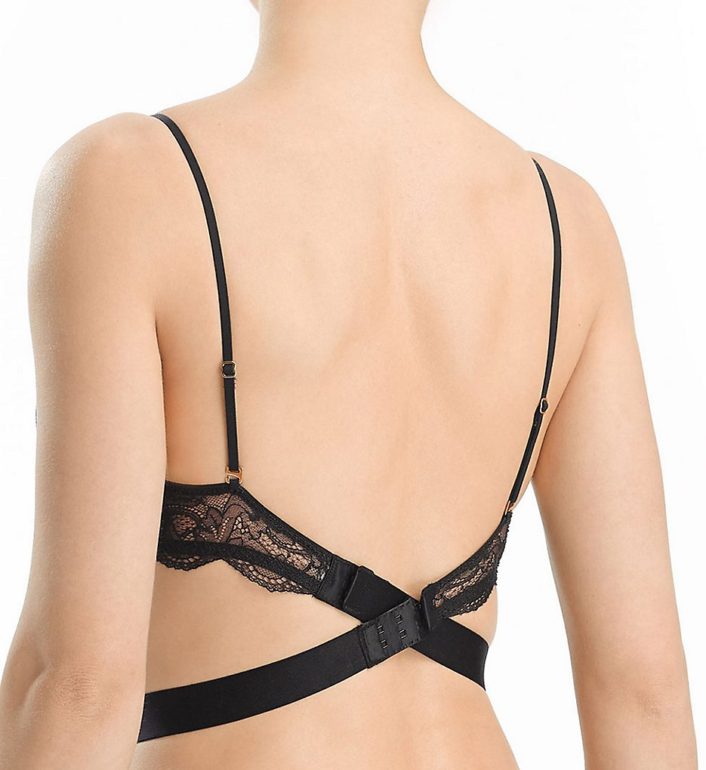 For completely backless dresses, there is a wide range of choices, from plunge backless (and even strapless) bras to bras with adhesive cups.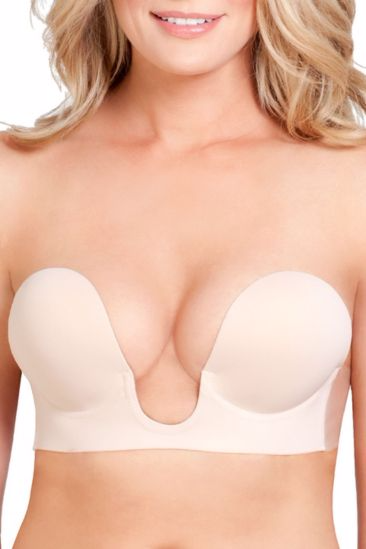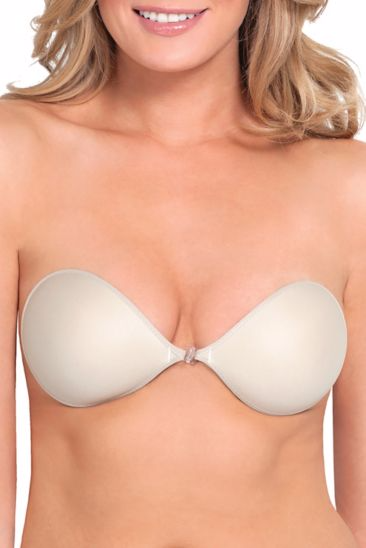 Racerback dress
For racerback dresses, your options depend on the design of the racerback: If the design is thin or sheer, you are limited to pasties, stick-on bras and backless bras.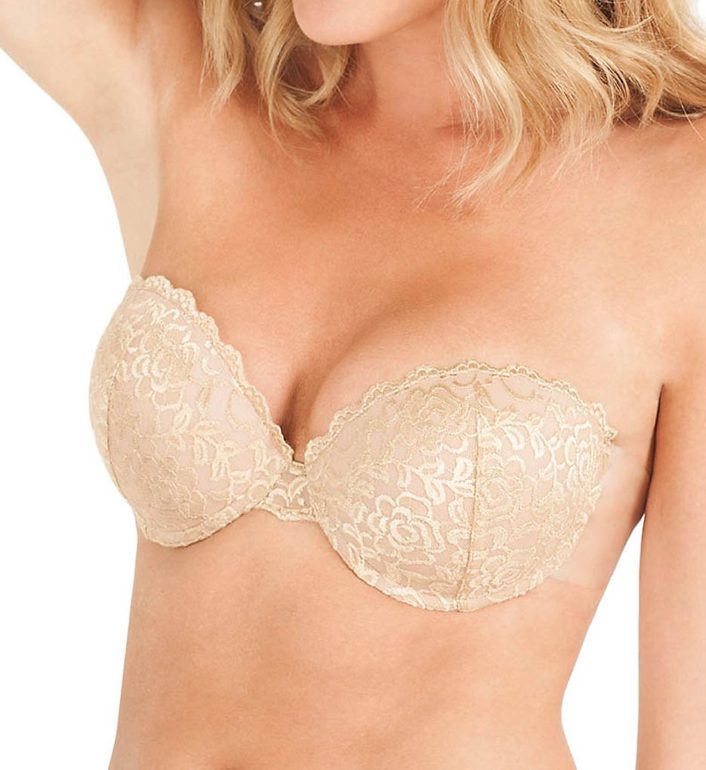 If the design is larger and non-sheer, bra converter clips are all you need to hide your straps. Not to mention, they help give your bust an extra lift and cleavage too.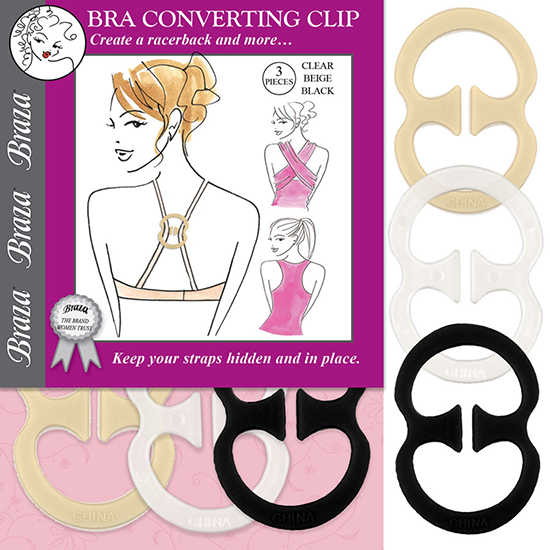 On the other hand, you may find bras with similar T back designs, such as this lacey piece.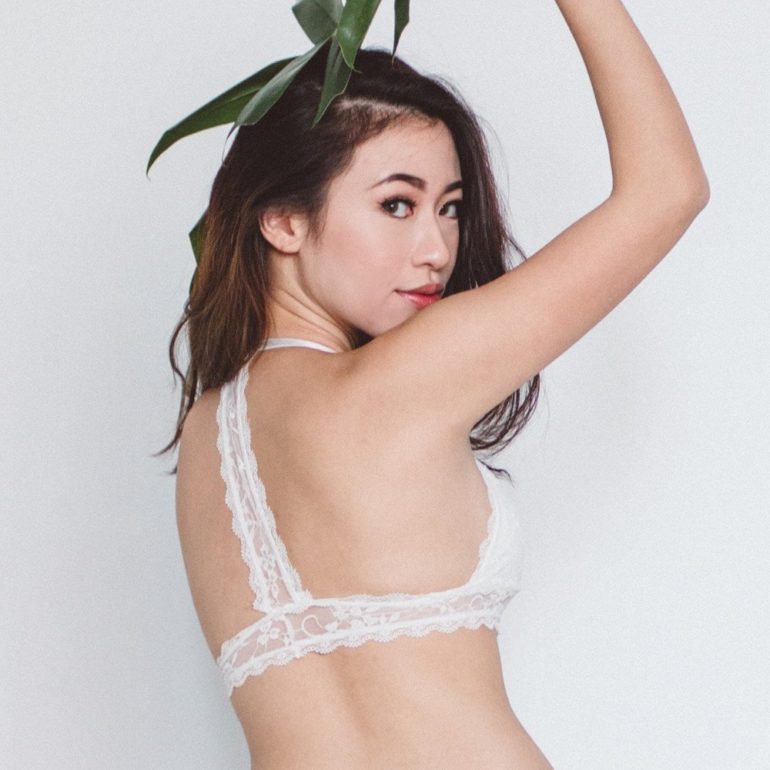 Step 3: Select The Right Undergarment
Now that you've got the upper part of your dress down, it's time to pick the right undergarment to suit the lower half of your dress. But before you think of the design you want, be sure to decide on an appropriate colour for your undergarments by taking into consideration the colour of your wedding dress. For classic white dresses, unless they are totally non-sheer, nude undergarments are your best option. Make sure to avoid white at all cost as they will be extremely obvious under your white dress.
There are 3 main types of undergarments: classic, seamless and shapewear.
 A-line & ballgown dresses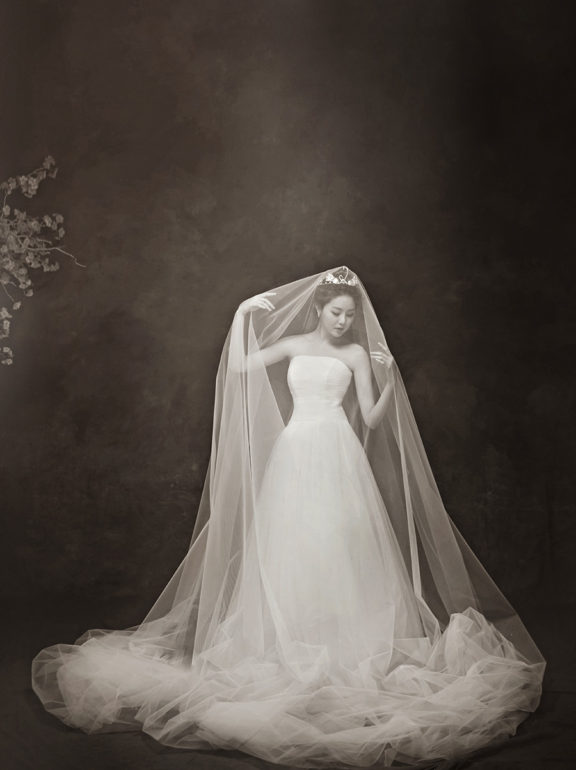 For voluminous dresses like A-line and ballgown dresses, you are free to wear any kind of undergarment you like. The flare of the dress and the generally thicker fabrics that these dresses are made of ensures that everything worn under is well hidden. So you have the freedom to pick and choose your favourite types of undergarments in any colour and design.
For those who want to feel extra sexy on this day, try these cheeky undergarments made from lace and see-through mesh.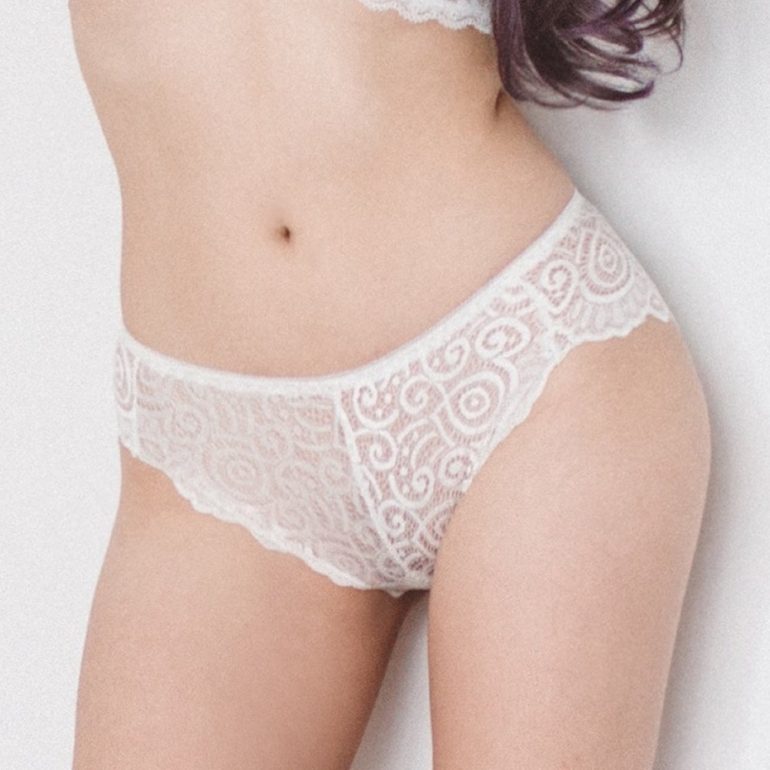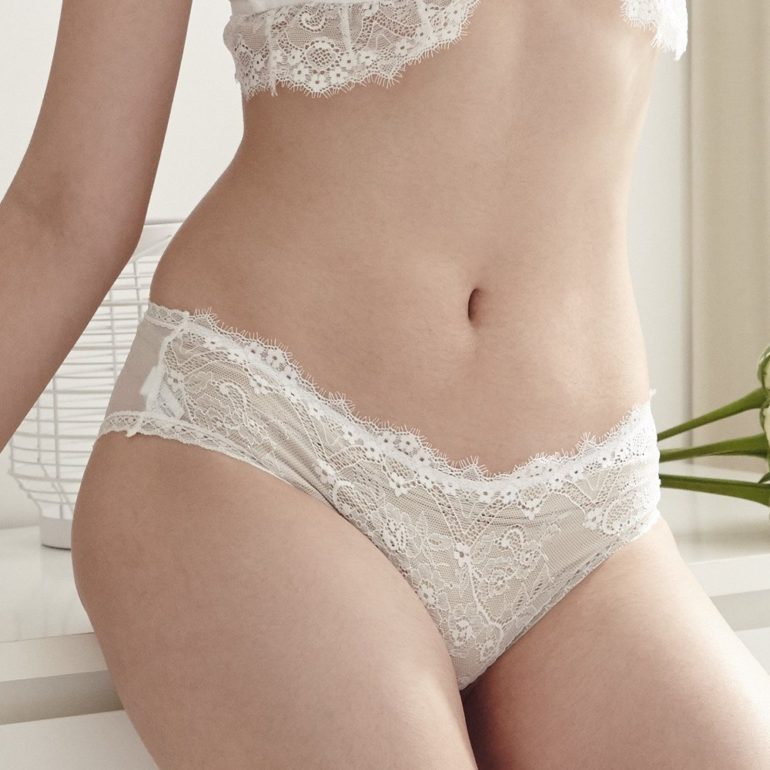 If you treasure your comfort, you have the options of these silk knickers, spandax underwear or this comfortable lace piece that will make you look and feel good.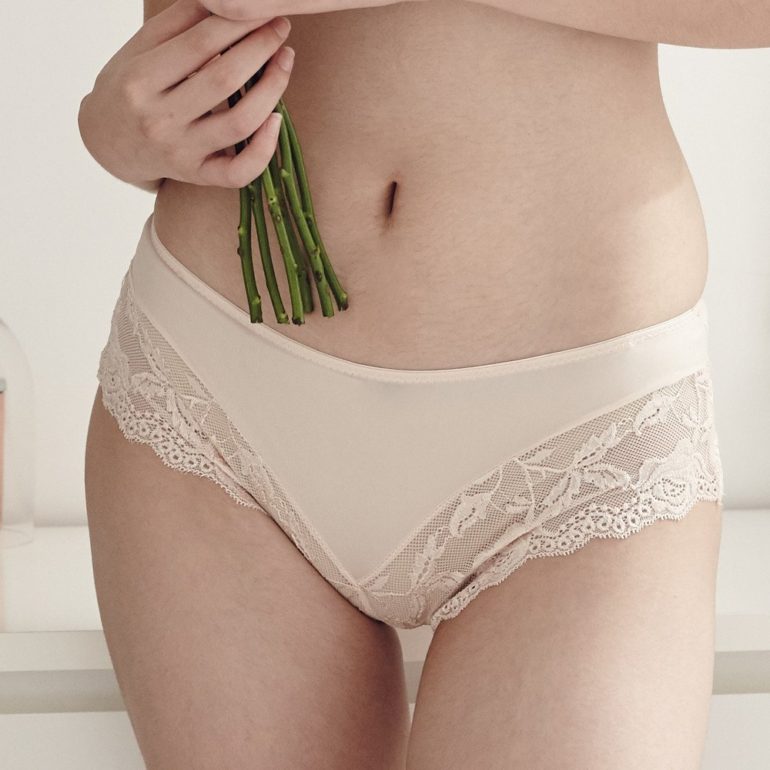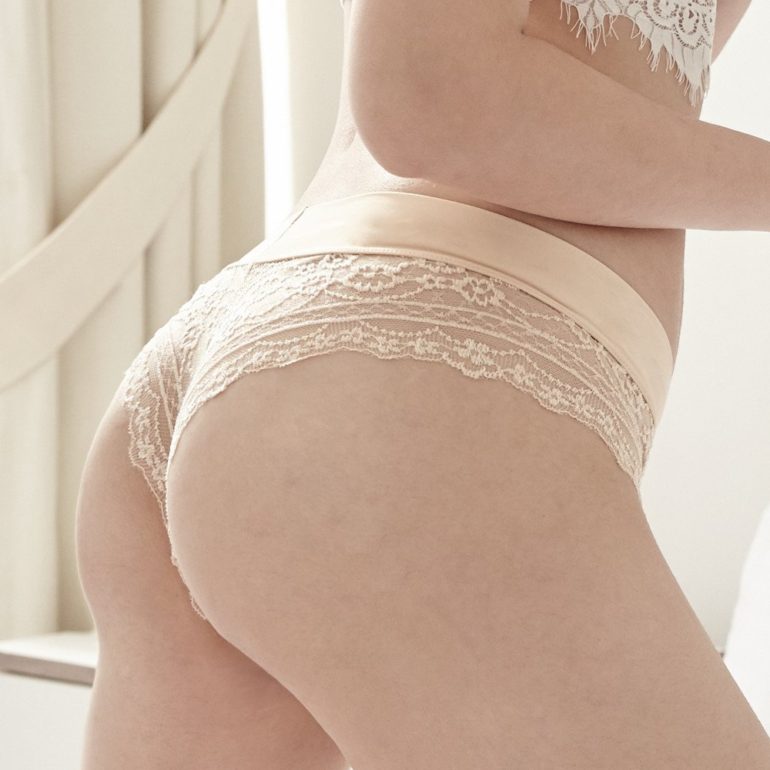 Trumpet, mermaid and sheath dresses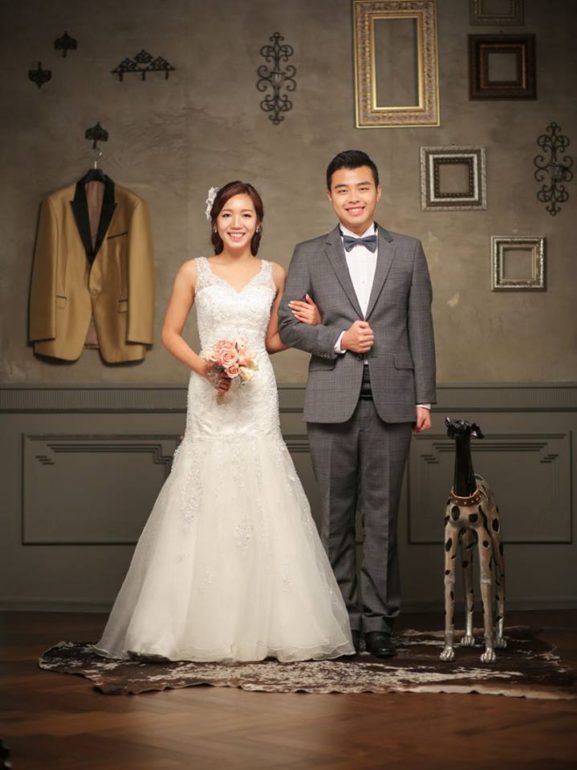 These dresses are form-fitting and figure-hugging, so shapewear will be your best friend. For the dresses that hug your hips and thighs such as the mermaid dress, shapewear will help to smooth out your lines and give you a tighter figure to be accentuated by your dress.
For the dresses that show off your curves, especially your bottom, there is also the increasingly popular option of padded panties for those who want some help to get that fuller figure.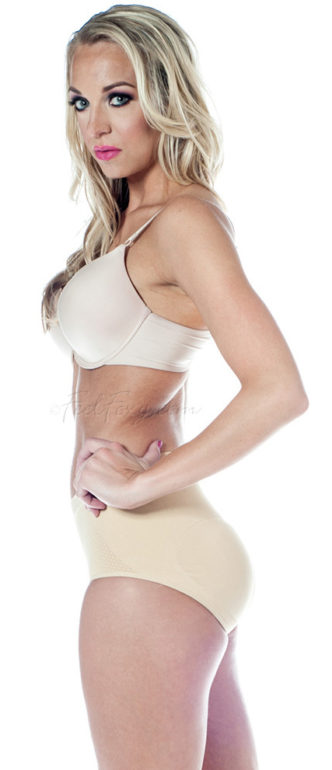 For dresses that cling to your stomach or are slim-fitting and made of thinner material, your best options would be seamless underwear such as seamless boy shorts or a thong bottom to prevent an unsightly panty line from appearing during your wedding.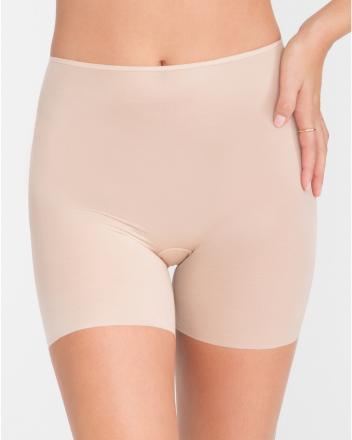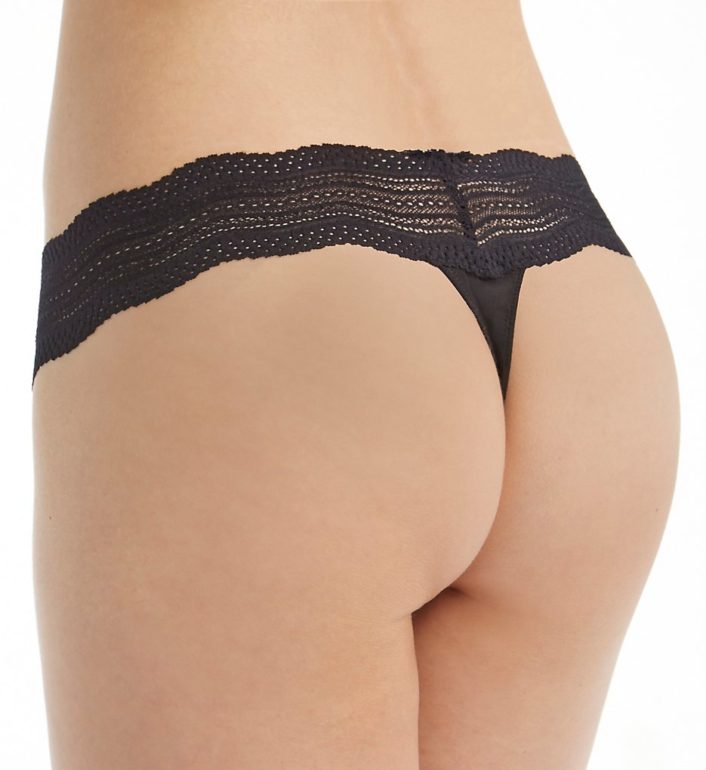 Empire dresses
Empire dresses generally have thinner silhouettes and are slim-fitting, so choose undergarments that are seamless and those that extend from your waist from where the flare starts to your thigh to prevent any obvious evidence of your undergarments. For the looser fit of empire dresses, you also have the option of wearing a slip under your dress to cover up your underwear.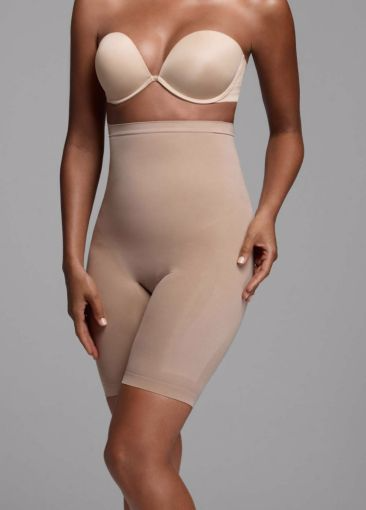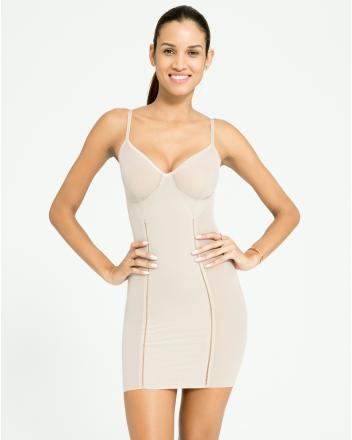 Step 4: Garters, anyone?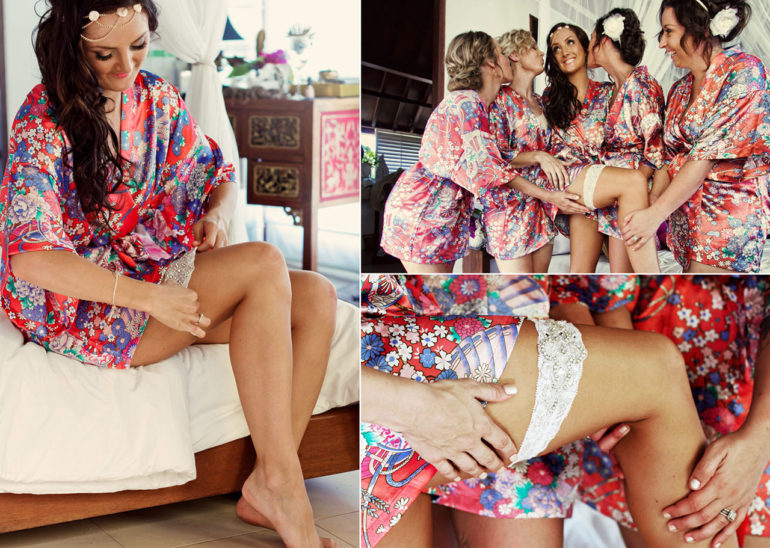 Garters were traditionally used to hold up stockings on the bride's legs and though they are no longer needed, there's never any harm in wearing them still. They may be used for the traditional garter toss, to surprise your husband on your wedding night, or simply as a small keepsake from your wedding.
Garters are made of various materials and come in various colours. Here are some garters you may consider, from simple lace garters to a silk and lace garter.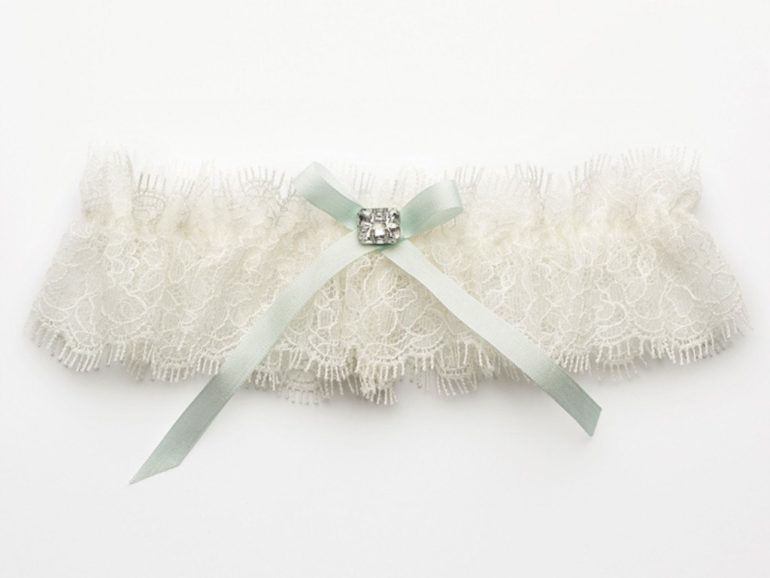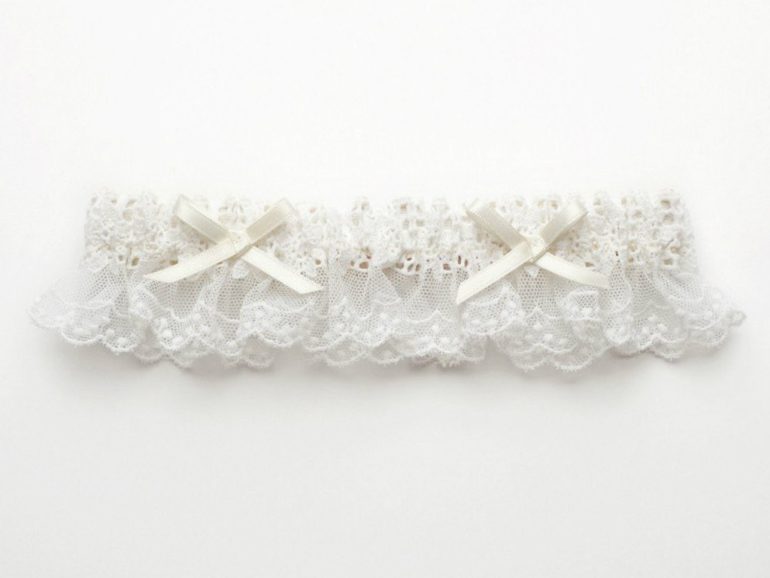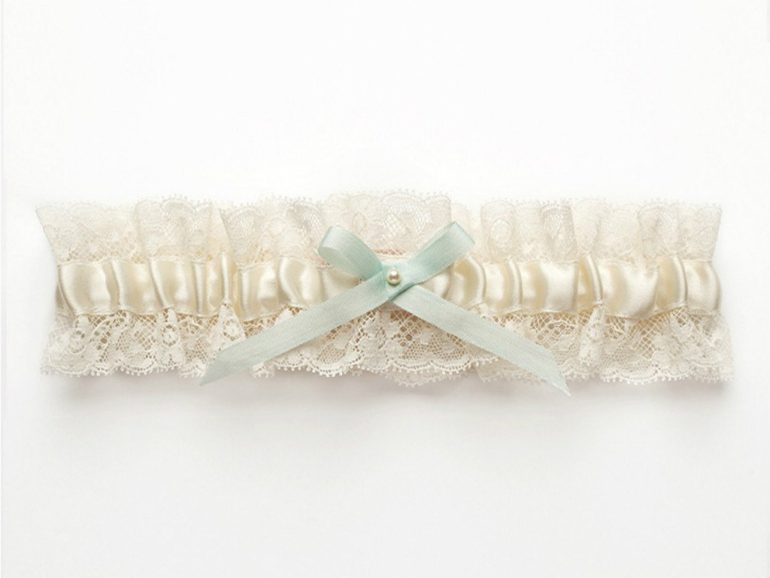 Now that your wedding dress and lingerie are settled, it's time to turn your attention to the other aspects of your wedding. Head over to our marketplace to have a look at our various products, from bridal and groom's accessories to flower bouquets to wedding venue decorations.