Let's face it, we all want a grand wedding with luxurious table linens, fantastic sound system and top-notch service. However, as you tick the boxes in your wedding venue checklist, the number of zeroes in your receipt increases as well. Weddings in hotels can cost up to $2000 per table of 10!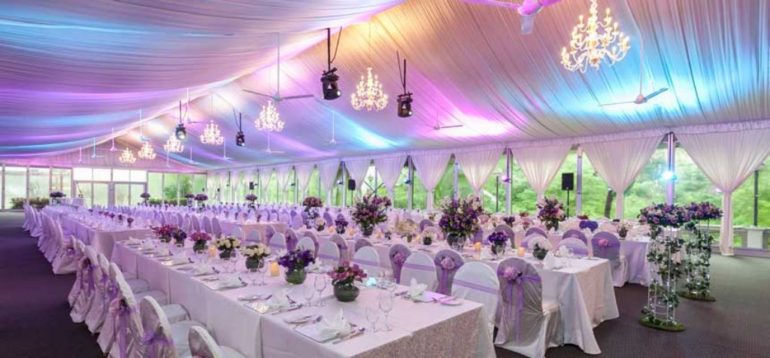 Now, before you start furiously cutting down on the guest list, we have a much better alternative for you. You can continue sending out those invitations, keep your checkboxes ticked and still have enough left in your wedding budget to splurge on your honeymoon!
With many iconic wedding venues having closed down in the past year, we have compiled the best existing cafes for your wedding that will wow your guests! Your social media is going to be flooded with photos of your wedding at these extremely Instagram-worthy cafes!
Outdoor 
Outdoor spaces are important for couples who still wish to walk down the aisle or have a mini outdoor solemnisation ceremony. These cafes have their own private gardens or outdoor areas so you can be sure there won't be random people running around and taking the attention away from you!
1. Open Farm Community
Seating capacity: 30 – 108
Expected damage: ~$80 per pax
Located in the heart of Dempsey Hill, this cafe is a great place to host your wedding. Stepping into Dempsey Hill itself is already an experience on its own. With quaint little bars and exquisite restaurants, you will question if you're still in Singapore! Open Farm Community takes it up another notch by being surrounded by lush greenery, it is literally an "open farm".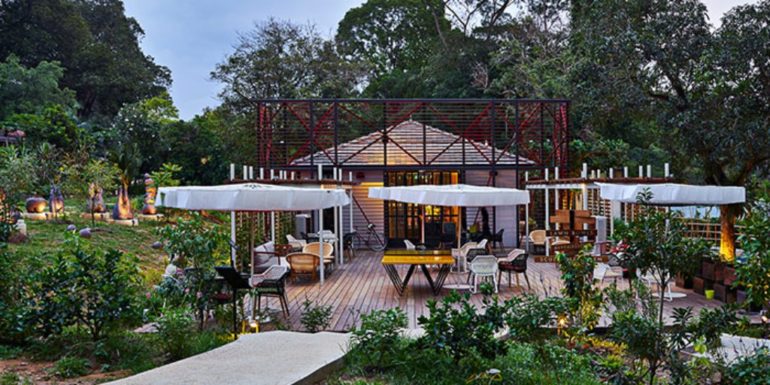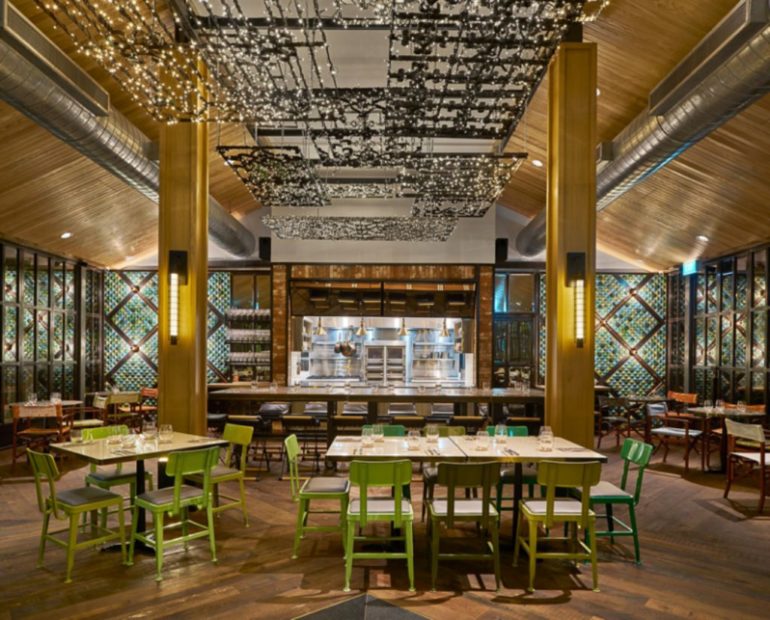 It also has an outdoor deck for your solemnisation ceremony.A peaceful place for a private wedding affair to soak in the blissful wedding vibes!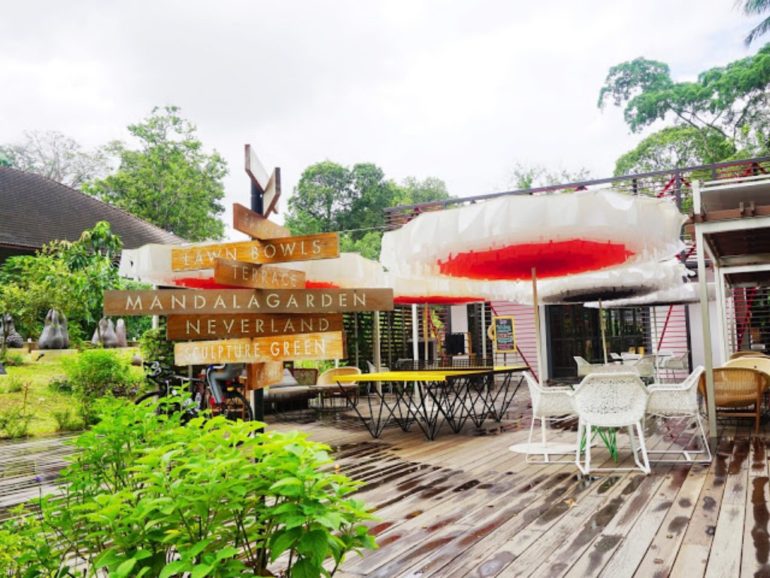 2. Indocafe – The White House
Seating capacity: 48 – 118
Expected damage: $37 – $ 76 per pax (depending on menu)
This Peranakan fine dining restaurant has surely caught your eye if you have ever driven down Scotts Road. Its beautiful exterior boasts of simple elegance in the midst of the bustling Orchard Road. Indocafe has two bungalows to themselves which is suitable for our social couples with an extensive guest list. You can even separate your families and friends by seating them in the two different bungalows (we all have some embarrassing friends that we want to hide from our parents).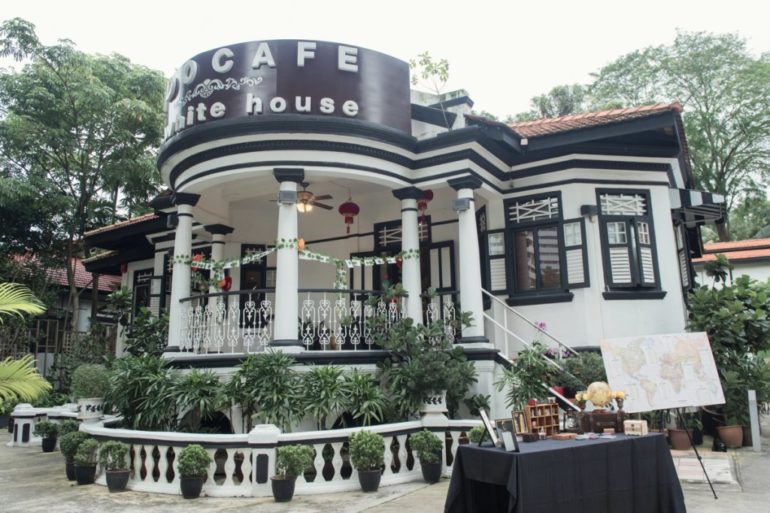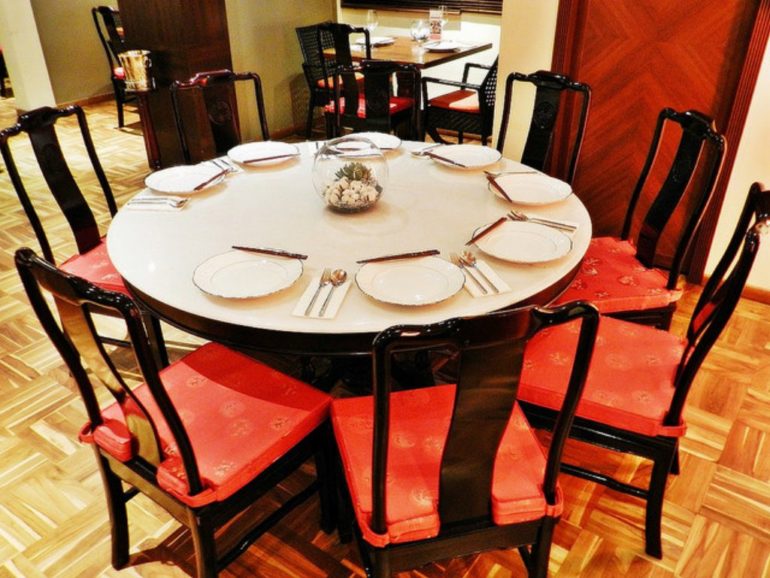 There is also an outdoors area that that is suitable for a solemnisation ceremony situated right between the two bungalows.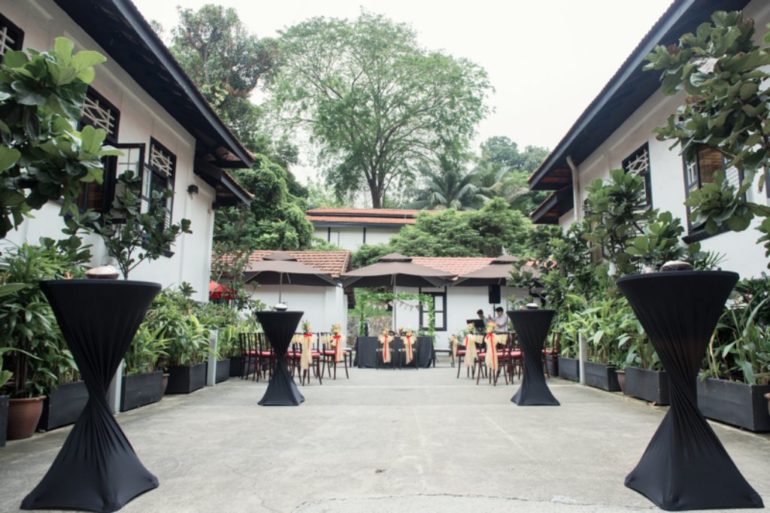 3. Whisk & Paddle
Seating capacity: 120
Expected damage: Unknown
Coney Island is gaining popularity in Singapore and this nearby cafe is the perfect place to host your outdoor style wedding! Located along the Punggol Serangoon Reservoir, it is surrounded by lush greenery.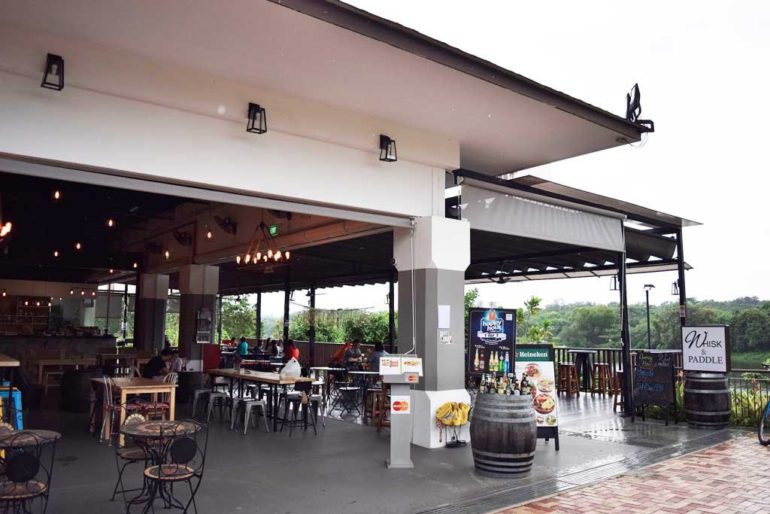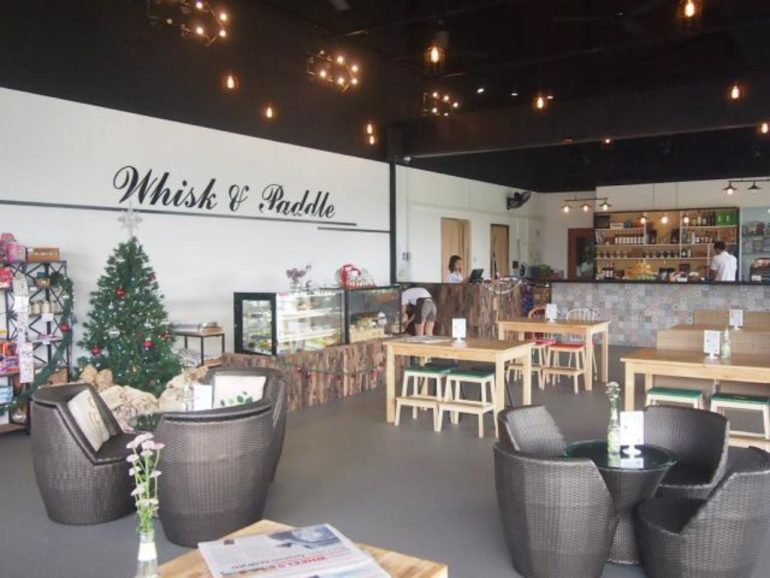 The outdoor deck overlooks the river and is a great place for a mini solemnisation ceremony. This cafe's laid-back vibes will take you away from the hustle and bustle of the city. You can even go for a photoshoot around the scenic area!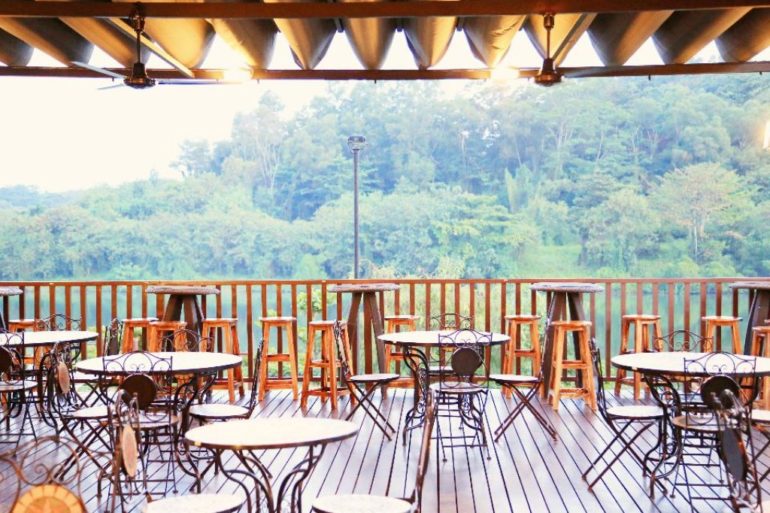 Classy
These are for the couples who want a luxurious wedding affair without breaking the bank (too much)! These cafes look as good as any wedding hall and even better! Your guests are going to regret ever hosting their weddings in a hotel after attending your wedding!
1. Botanico @ The Garage
Seating capacity: 60 – 160
Expected damage: Unknown
On the second level of The Garage, located in the middle of The Botanic Gardens which was recently crowned a UNESCO World Heritage Site. This is the place for a hearty wedding affair surrounded by lush natural beauty. Botanico has a comfortable indoor dining space where you can customise your seating arrangement to suit your guests.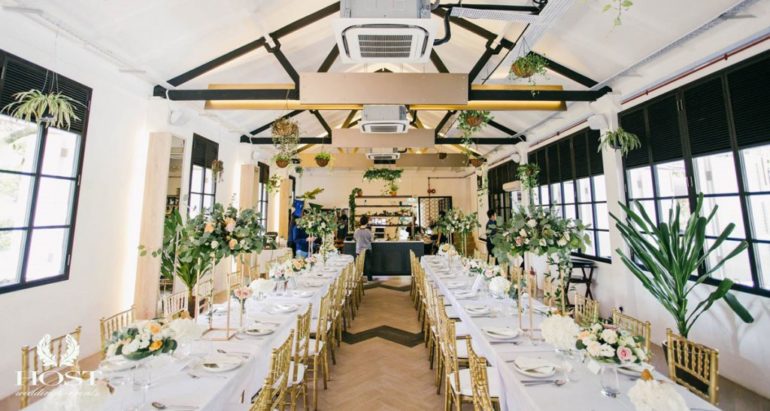 There is also an air-conditioned al-fresco bar where your guests can enjoy the fresh outdoors in comfort.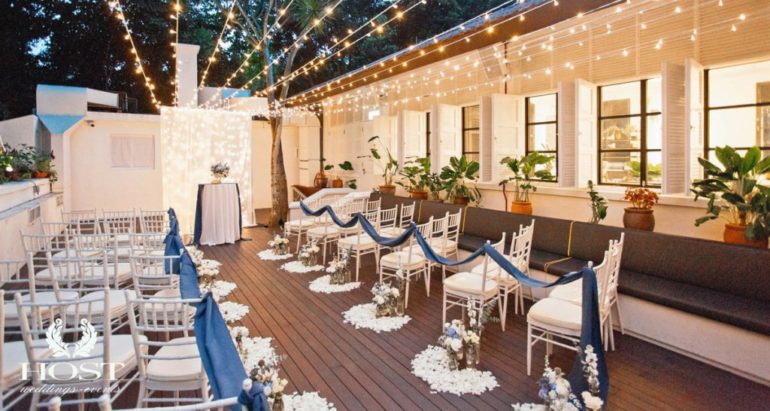 2. Tamarind Hill
Seating capacity: 80 – 150
Expected damage: ~$135 per pax
Unbeknownst to most people, there is a standalone colonial bungalow house amidst the lush greenery in Labrador Park. It's high ceilings and the black & white interior is the perfect elegant setting for your wedding dinner.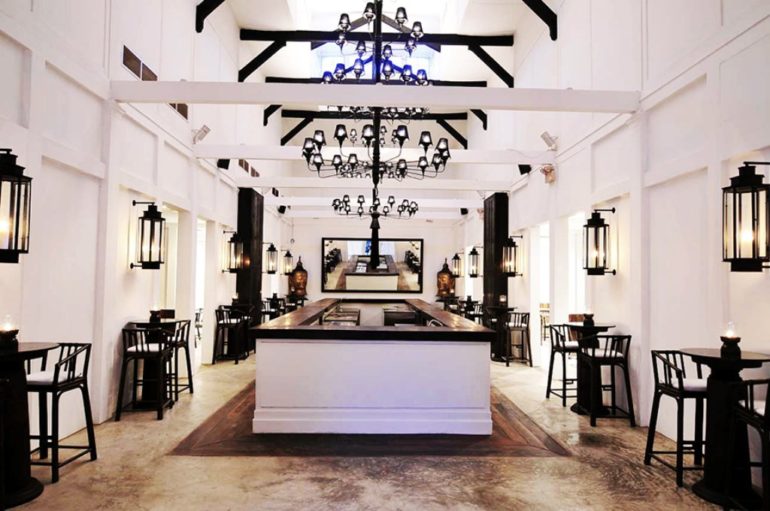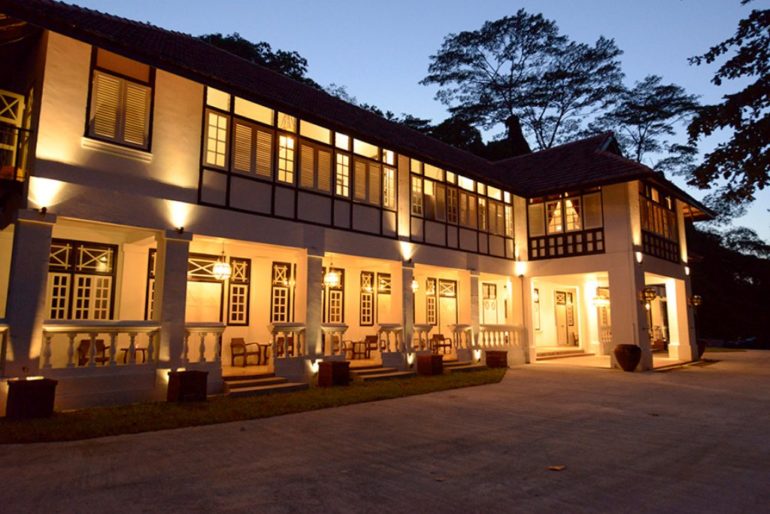 The place is also surrounded by a private lawn where your guests can soak up the natural atmosphere of the park and take beautiful pictures with the stunning building. This place is leaning towards the higher end of the price range for couples who are willing to splurge a little for a delicate wedding ceremony.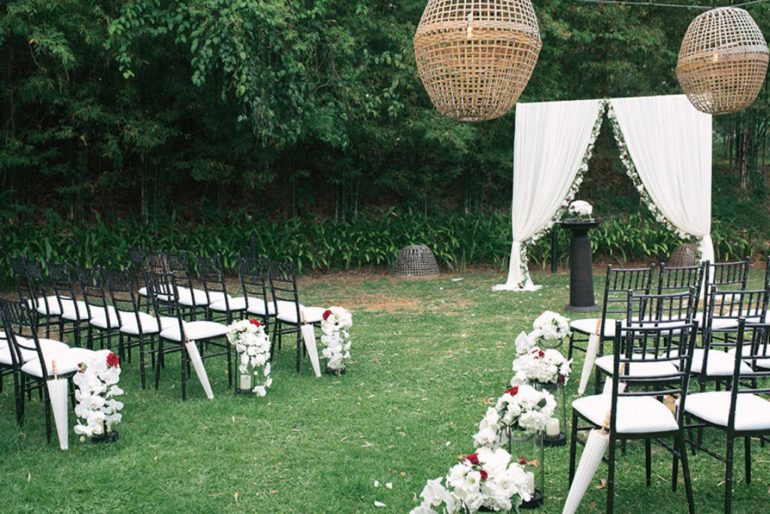 3. Artemis Grill
Seating capacity: 10 – 100
Expected damage: ~$100 per pax
Artemis is located on the 40th storey. That should be enough to convince you to choose this breathtaking venue. Artemis also has a rooftop terrace for your solemnisation ceremony.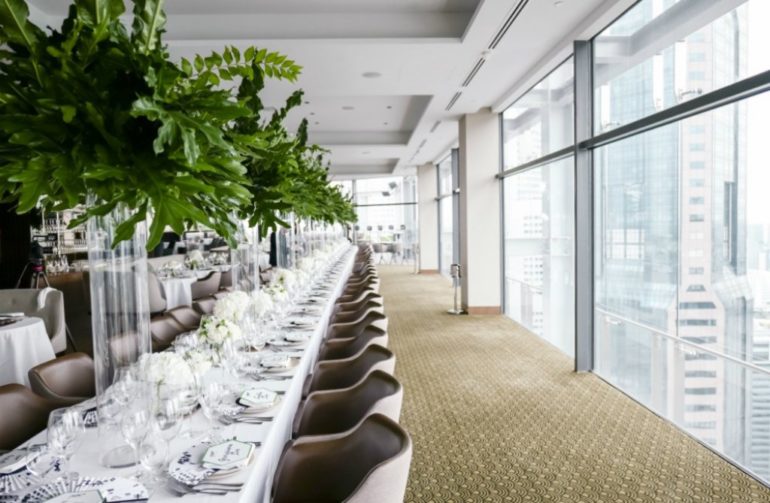 You can exchange your wedding vows against the full-length glass windows overlooking a spectacular panoramic view of Singapore's cityscape. With amazing food and interior that is full of classiness, this place is worth every penny for your once in a lifetime wedding ceremony!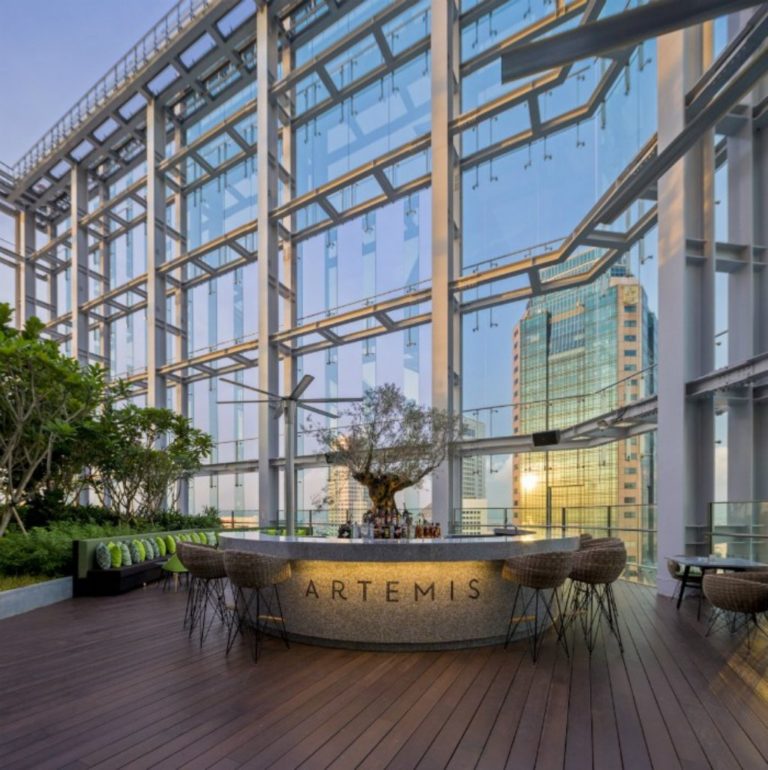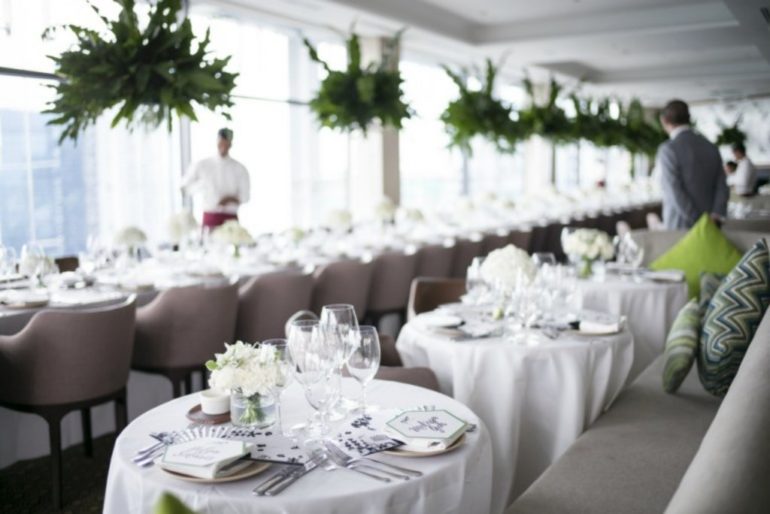 Hipster
Weddings are always white, flowery and all things elegant. For couples who do not wish to conform to the typical weddings, these are the locations for you! Rock your non-mainstream wedding suits and dresses and have a casual wedding affair with your loved ones! These places will lighten the mood and your guests will surely remember your unique wedding.
1. Rider's Cafe
Seating Capacity: 60
Expected damage: $55- $90 per pax
Located further down the road of Turf Club Road is Rider's Cafe that is situated right beside the Bukit Timah Saddle Club. A rustic little cafe with high ceilings, wooden pillars and lots of natural lighting for your photos.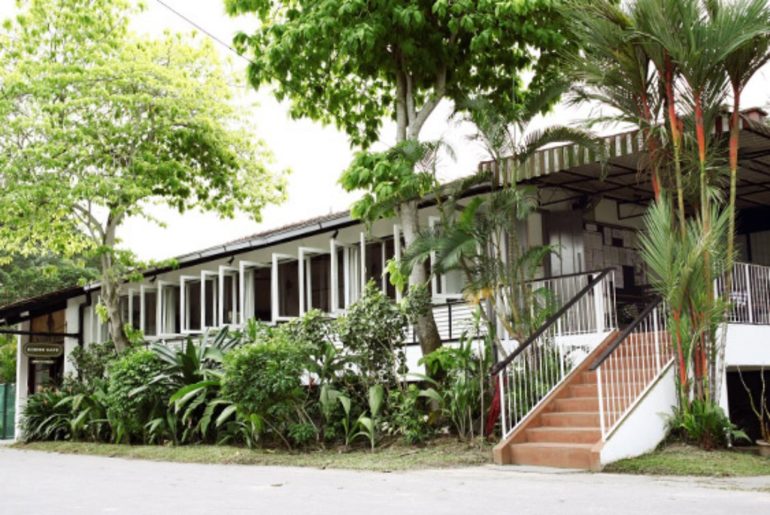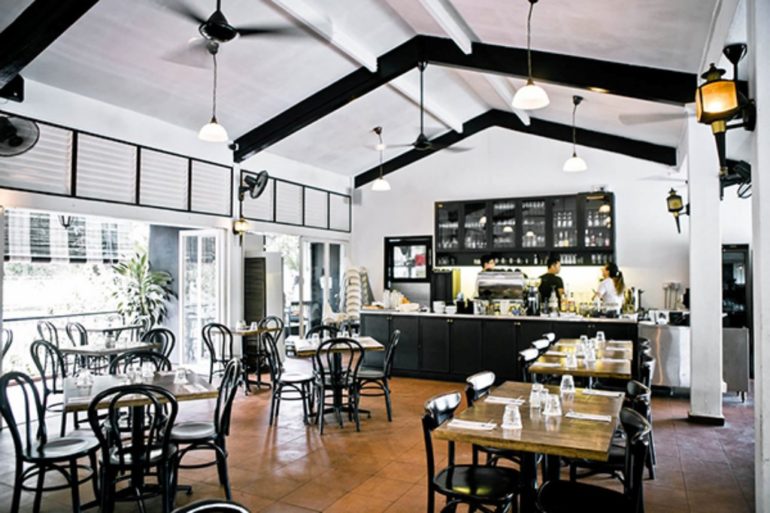 As it is located right beside the Saddle Club, there are frequent sightings of horses and ponies. The perfect place for an intimate "countryside" wedding in modern Singapore!
2. Wheeler's Yard
Seating capacity: 50 – 100
Expected damage: $59 per pax
Located amidst industrial buildings, your guests will never expect to attend a wedding at a warehouse! A hidden gem with large comfortable spaces, brick walls for interior and warm lighting for a cosy atmosphere.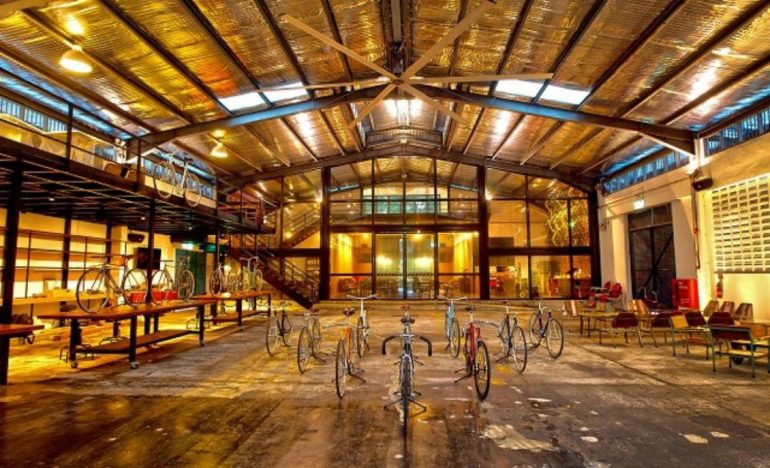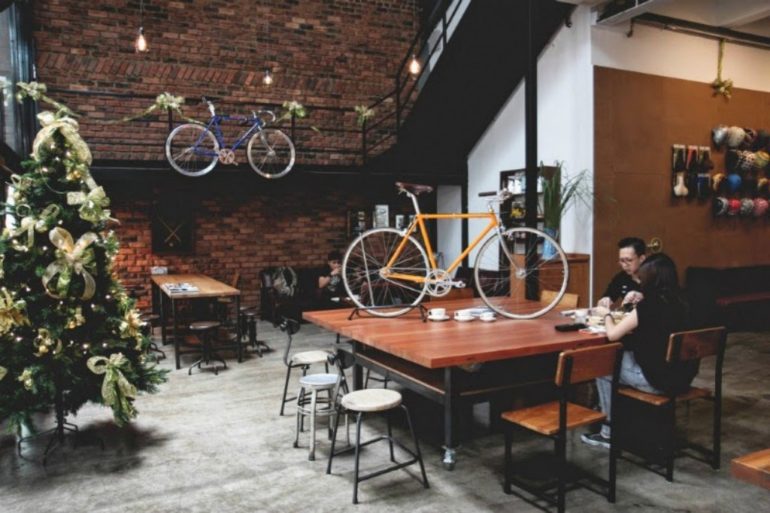 The iconic blue exterior of the cafe was the hot spot for Instagram OOTDs, surely one of the most Instagrammable wedding places!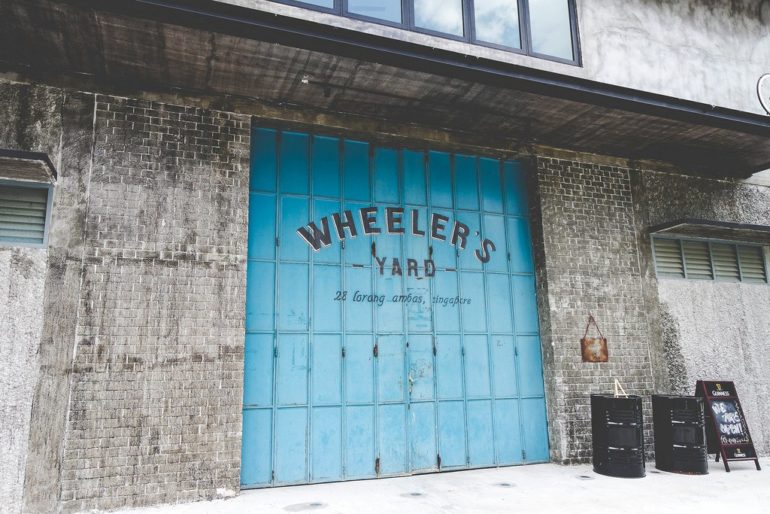 3. Kombi Rocks
Seating capacity: 60
Expected damage: ~$50 per pax
A retro-themed diner that screams hipster!! This place is perfect for couples who are into the oldies and are a fan of vintage cars. There are several classic Volkswagen vans on display outside the cafe and the interior adopts a vibrant old school vibe.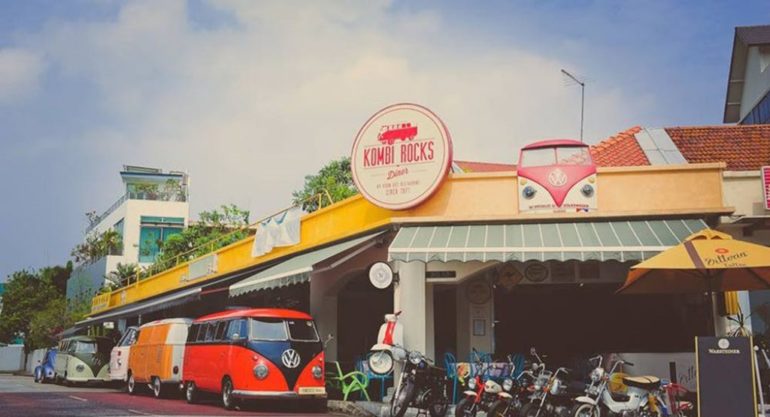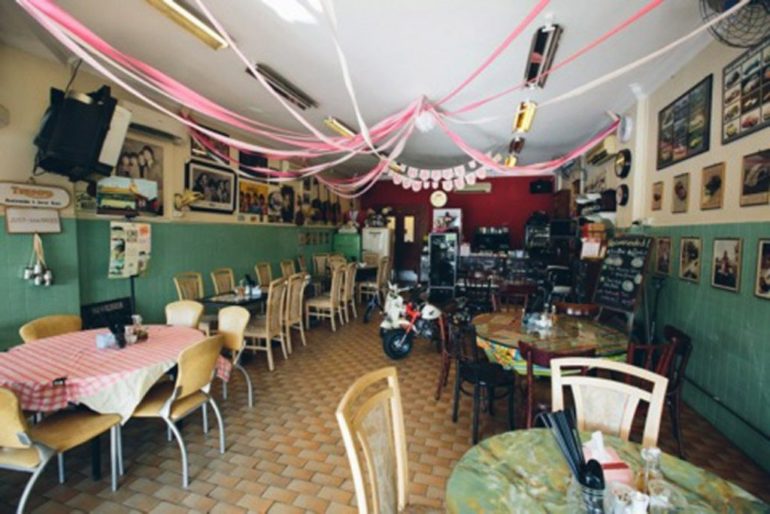 Couples can even hire their Volkswagen fleets as your wedding transportation. You just can't get more hipster than that! Kombi Rocks has a small seating area so it is more suitable for couples intending to host a comfortable and intimate ceremony!
These are our top recommendations for a memorable wedding affair! Head on to our website to check out more venues suitable for every budget! If you are looking to have a a more nature-themed wedding, check out our top 16 garden wedding venues in Singapore. We also offer pre-wedding and actual day wedding photography services so check us out if you are looking for a photographer to capture your big day!