Your big day is coming and you want your pre-wedding photos to look extraordinary on your special day.
Amidst all the hustle and excitement, it is difficult to get our heads together and come up with a checklist for your photoshoot.
We have shot thousands of couples and here are the 9 most important preparations that most couples forget or are unaware of.
1. Nude Lingerie
While packing for a destination photoshoot, we may treat it as any other holiday and throw in all our most comfortable bras.
However, more often than not, you will be choosing your gowns at the studios there so most couples forget to prepare for that outfit. Most brides prefer off shoulder or tube dresses, so bras with straps are a definite no-no!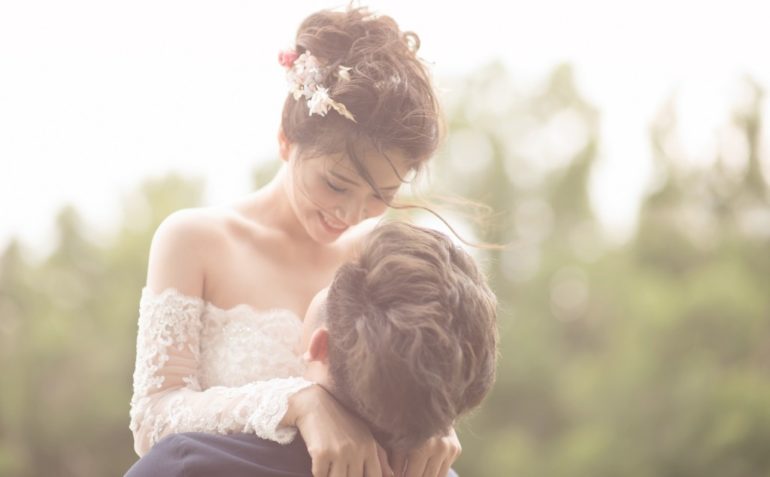 Although you wouldn't know which dress you will be choosing, nubras and nude coloured bras never go wrong!
Ladies, place this at the top of your checklist so it wouldn't limit the beautiful dresses you can choose from!
2. The Perfect Heels
Shoes are a girl's Best Friend and an essential part of your pre-wedding outfit. Sadly, the most gorgeous heels are usually uncomfortable and may even be painful.
Also, your photoshoot will most likely be taken at natural settings, which are not suitable for heels.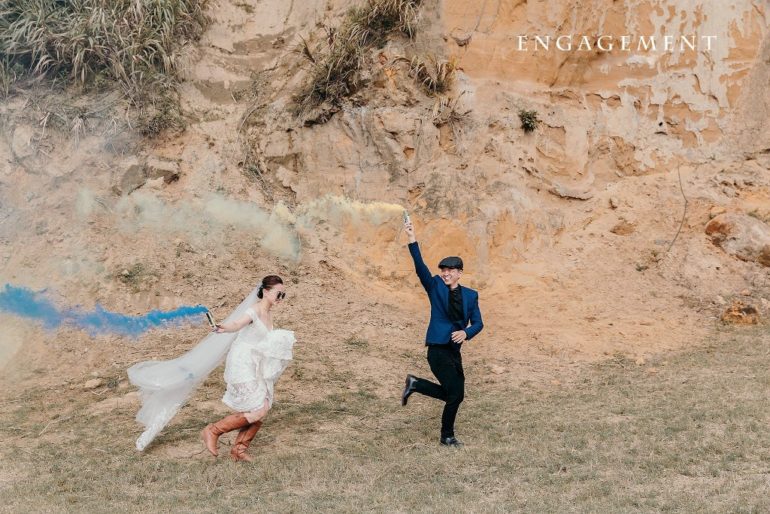 To prevent dirtying your favourite pair of heels and to save your feet from aching, here are some experts' opinions. Bring a pair of comfortable shoes to move around in and only change into your killer heels when the poses call for it (eg. sitting poses where your ankles will be exposed).
We also recommend choosing platforms or chunky heels compared to stilettos for a more comfortable photoshoot session.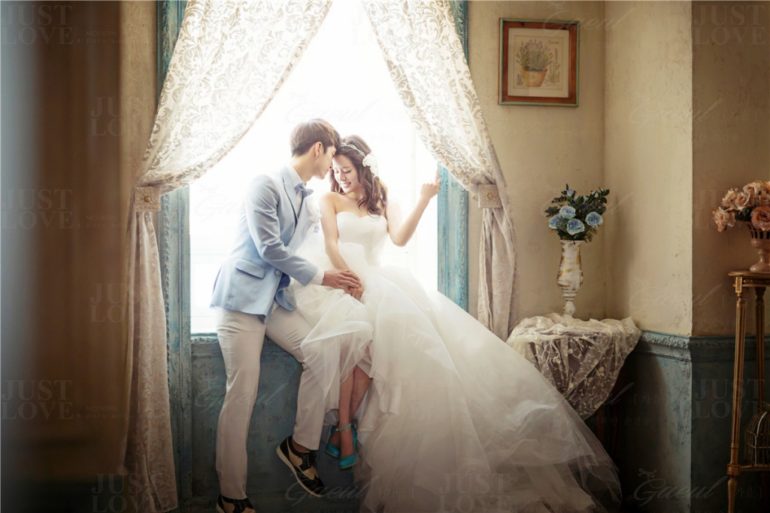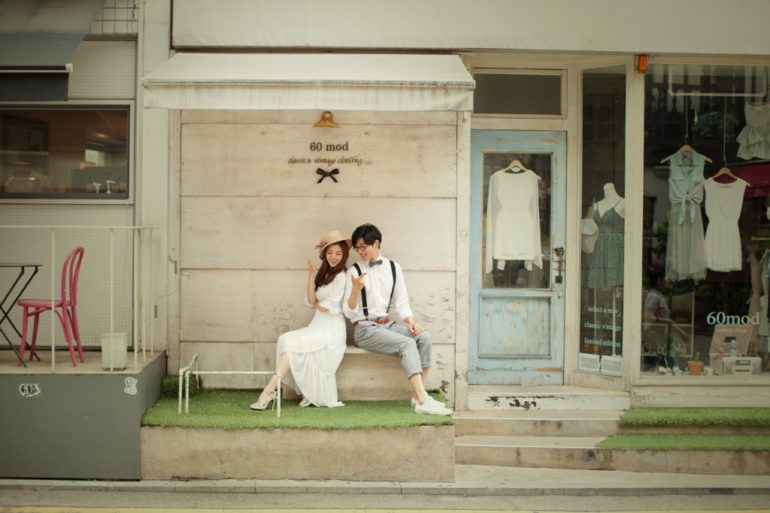 3. Suit Up
This tip is for the groom-to-bes. Most of our destination photoshoot packages include suits for your photoshoot but they come in standard sizes.
We suggest that you bring your own white button shirts or even a suit just in case. If all goes wrong, you will still have a comfortable and fitting suit to look handsome in!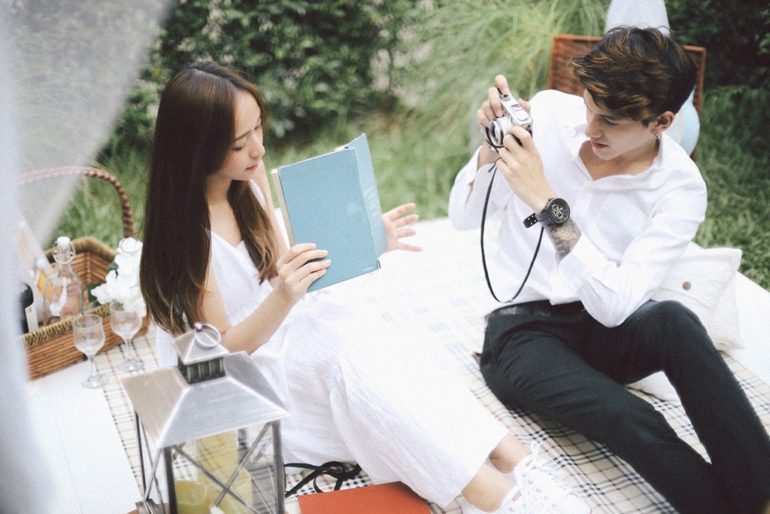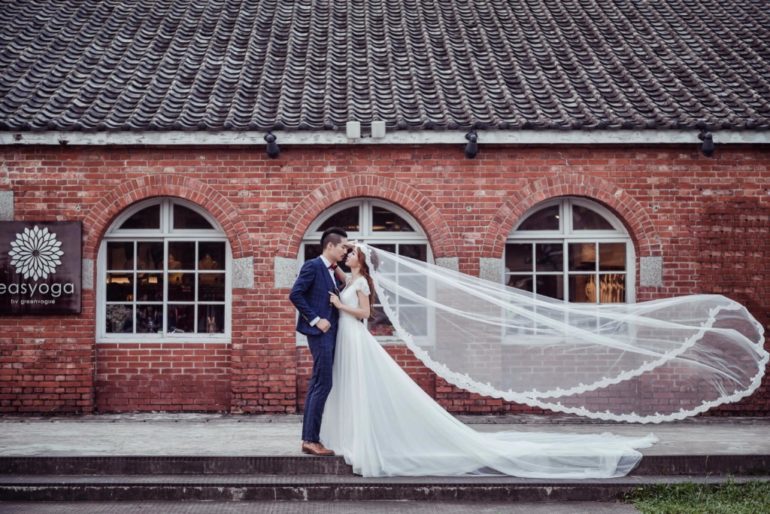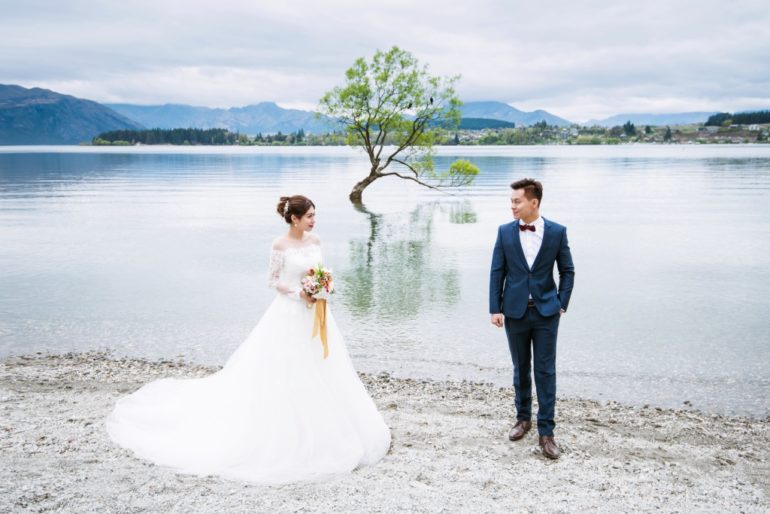 4. Pre-Photoshoot Research
Most of our premium photoshoot packages are all-inclusive, which means that a makeup artist and hairstylist will be following you around throughout. We will prep you up on the go and ensuring you look flawless in every angle.
That said, it will be good if you have a makeup look or a hairstyle in mind beforehand. It will smoothen the process and you can achieve the perfect look that you are going for!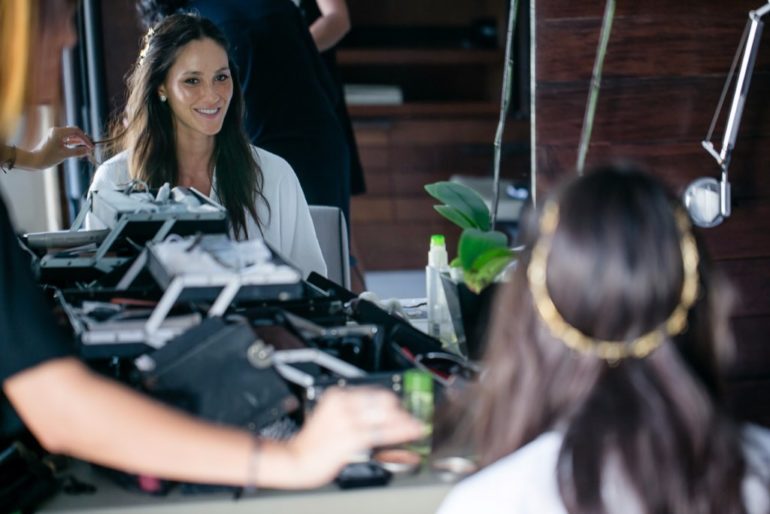 5. Finding The Right Gown
You will be spending most of your time moving around outdoors during a photoshoot. You might want to give heavy dresses and those with long trains a miss! It is difficult to carry your train around and to keep it clean especially if you are shooting at natural landscapes.
We suggest a light flowy dress with shorter trains or mini dresses if you are going for a more casual shoot!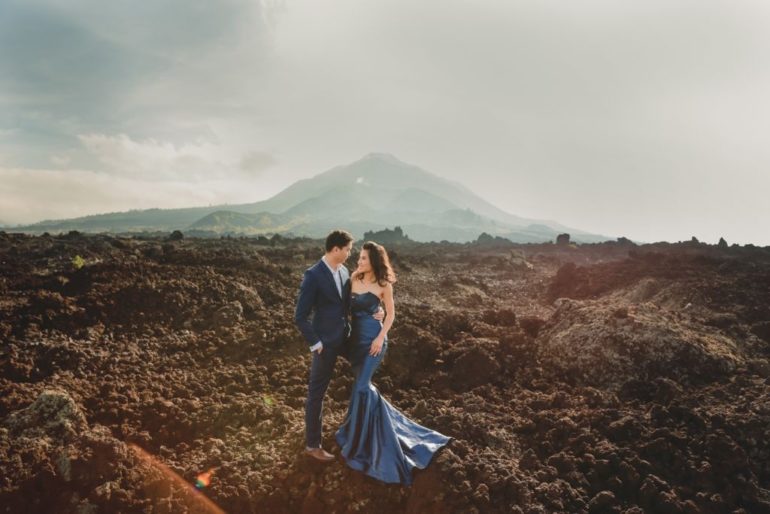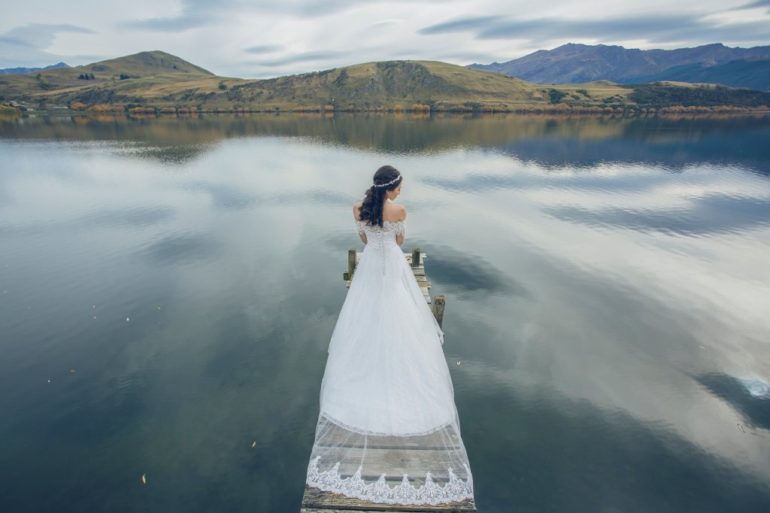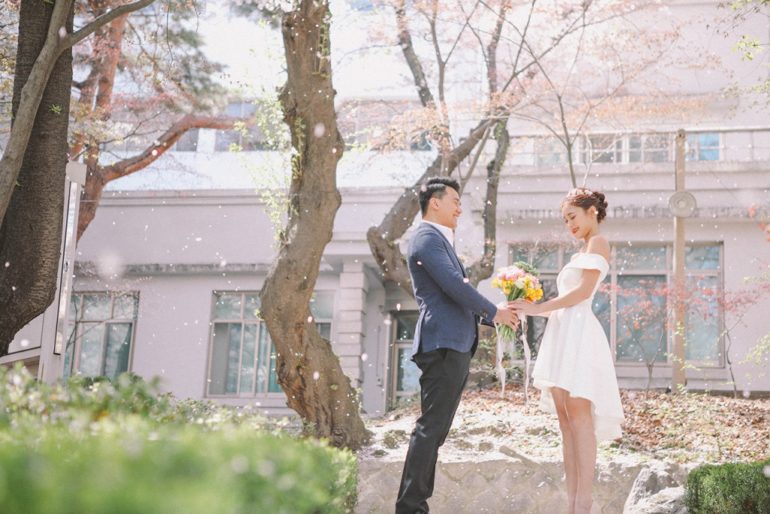 6. Changing Out
This is SUPER IMPORTANT! Remember to throw in a button shirt top or a robe when packing, this is the key to looking beautiful! It is recommended that you wear the top before our makeup artists and hairstylists prep you up.
This is so that your stunning makeup does not smudge on your clothes when you have to change into your gown after. It also ensures that your hair is kept in place!
7. Plan Your Facial Sessions
We all want to look as radiant as possible during our photoshoot but it is not advisable to do your facials one week prior to your photoshoot. While these facial treatments help to clear up your skin and brighten it, it is likely that red spots will start appearing. We suggest scheduling your facial treatments at least 2 weeks before your shoot to give your skin some time to recover.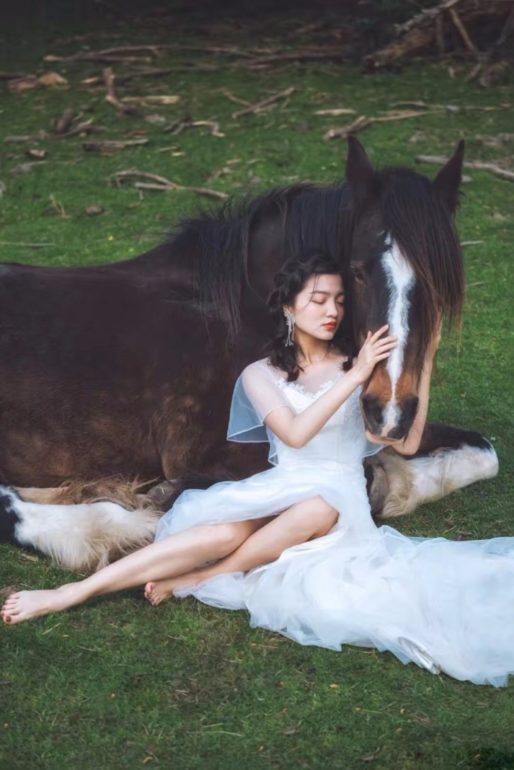 8. The Night Before
The most crucial time is the night before the shoot! Make sure you don't eat too much salty food and try not to drink so much water so that your face doesn't puff up. Also, do not put any moisturiser the night before or the morning itself. This is so that your makeup will be longer lasting and your face won't look too oily!
Conditioner and any hair serums/gel are also not advisable because they make your hair much softer. It sounds like a good thing but it is not when it comes to styling your hair! Dry and rougher hair are much easier to style and stays for a longer time.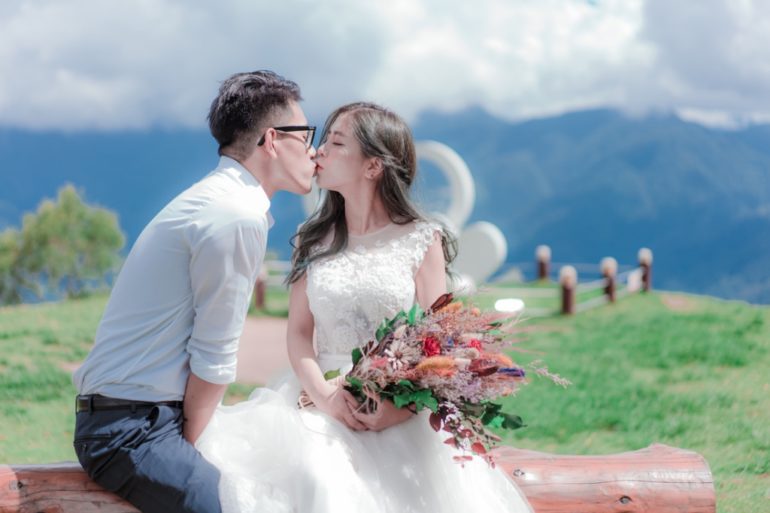 9. Keeping Warm
Photoshoots in winter are the most tricky because it can get reeeallllyyy cold but we don't want you to be wearing thick winter jackets all around. Try to bring a colourful blanket to keep yourselves warm, these blankets can be used as a photoshoot prop too! For brides who are extremely afraid of the cold, we recommend bringing a fur jacket or scarf. These jackets look classy and work really well in photos!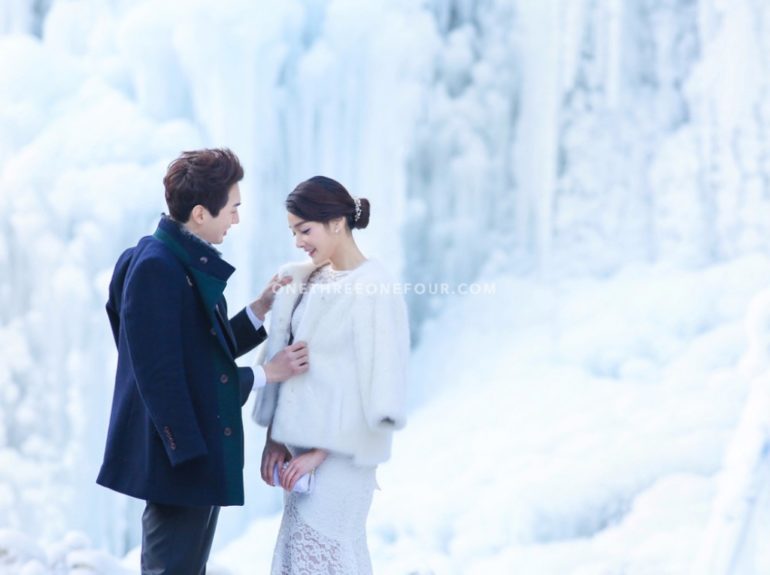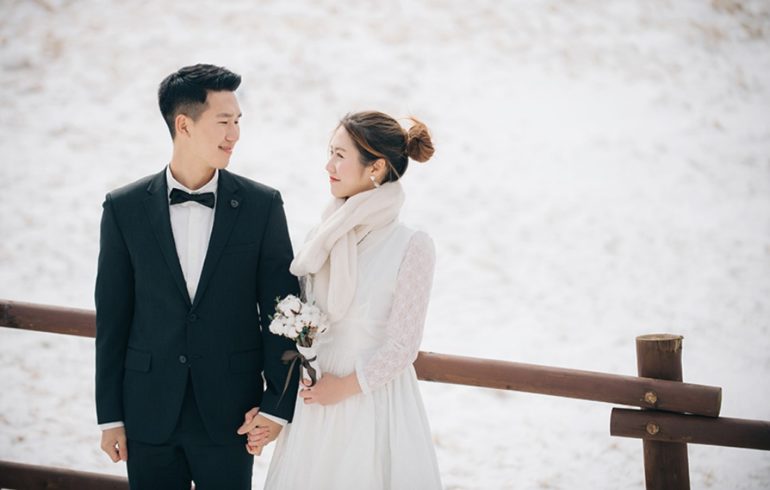 Did you find these tips helpful? Let us know in the comment below or share your own pre-wedding photoshoot experiences and tips with us! If you are looking for a pre-wedding or wedding photographer, do head over to our website for more details!