New Zealand is everyone's dream honeymoon and photoshoot location and it is not hard to see why. Consisting of some of the most spectacular natural wonders, New Zealand boasts a myriad of breathtaking scenery in every season.
We offer New Zealand wedding photoshoot packages where you get to book our photography team between 1 to 3 days, to capture all your beautiful moments. Below are the main locations where you will be shooting at depending on the number of days you choose to book.
Day 1: From Christchurch
Christchurch
In 2011, an earthquake hit Christchurch and destroyed many of the city's magnificent stone buildings. However, our photographers are constantly on the lookout for amazing photo spots tucked away in the corners of this bustling city.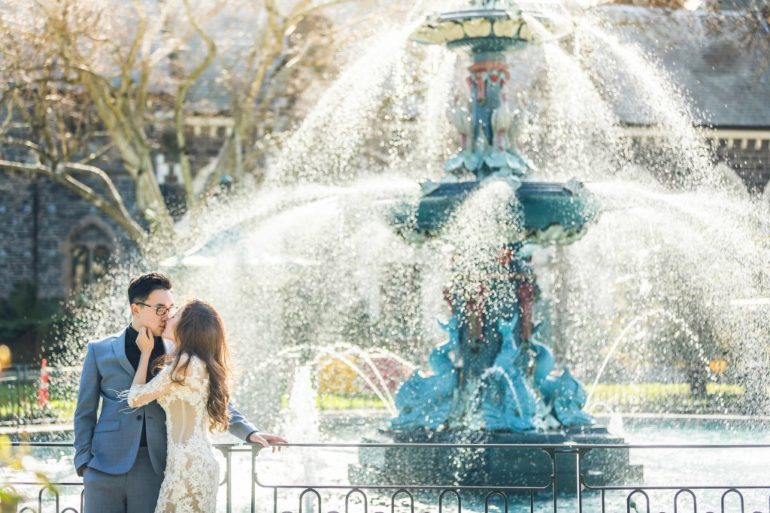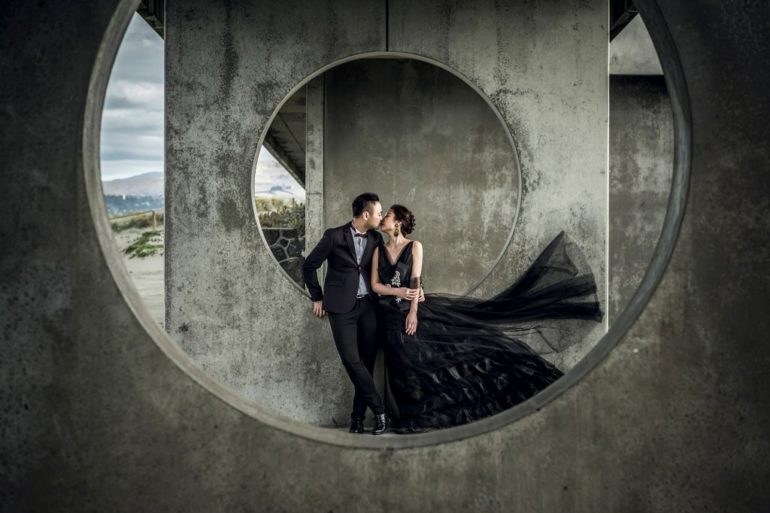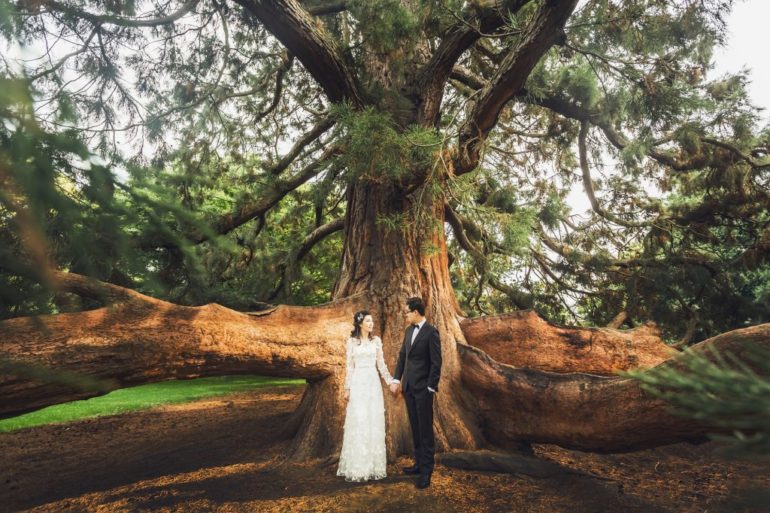 Lake Tekapo
You will take a 3-hour drive down to one of New Zealand's most iconic lakes, Lake Tekapo. Famous for its lovely purplish lupins and the Church of Good Shepherd, Lake Tekapo is a must-visit photo spot when you are in New Zealand.
Picturesque by day, Lake Tekapo is even more dazzling at night. Many couples choose to take their night shots here, far away from the city lights. The millions of stars that light up the New Zealand night sky will take your breath away.
SEE ALSO:Gorgeous New Zealand Pre-wedding Photoshoot Under The Stars At Lake Tekapo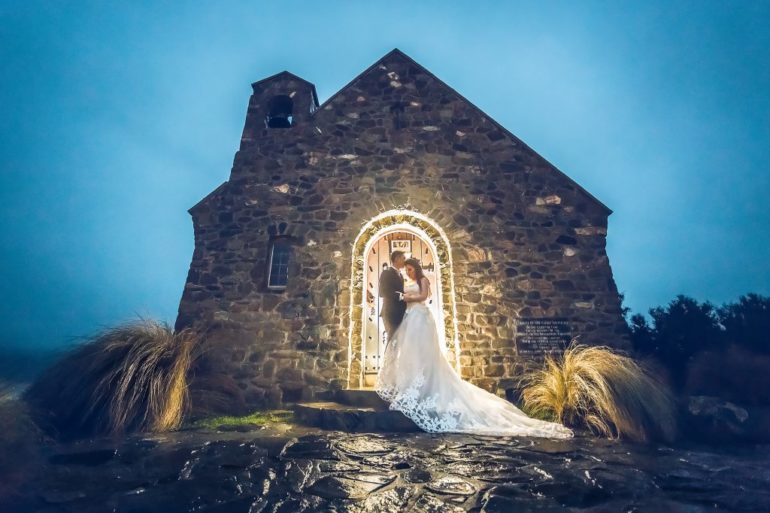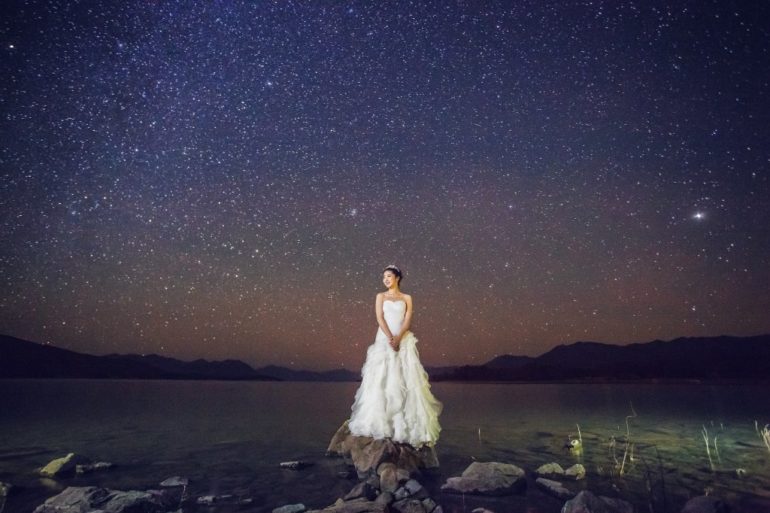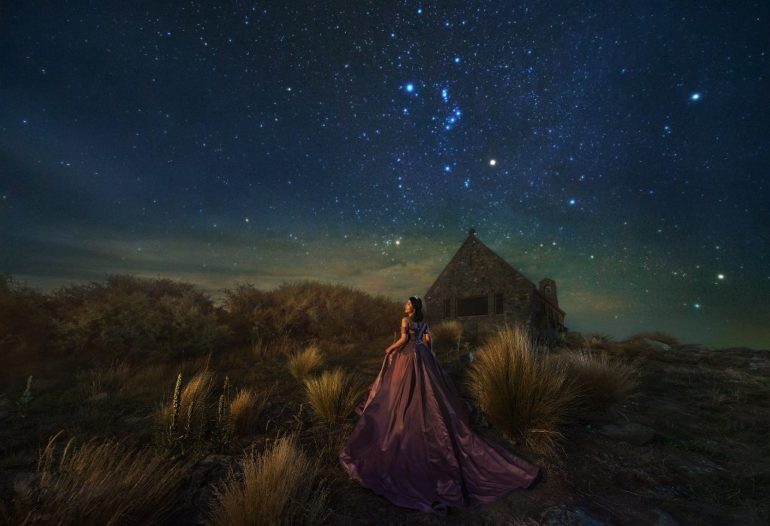 Mark your dates to catch the Aurora Australis. Your photos are going to look beyond magical!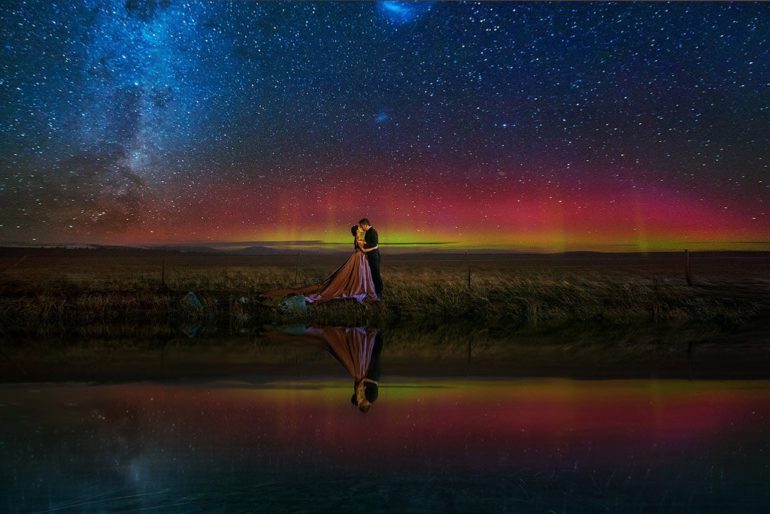 If you are planning to book a one day shoot, your shoot will end here at the lake. For those who wish to book a 2 days shoot, we will be continuing our journey the next morning.
Day 2
Lake Pukaki
You will be starting your day at another one of New Zealand's renowned lakes. Although there are many lakes in New Zealand, each has its own unique charm. Lake Pukaki's waters shine a perfect turquoise and its colour changes with the light, making it an extremely versatile beauty in any weather.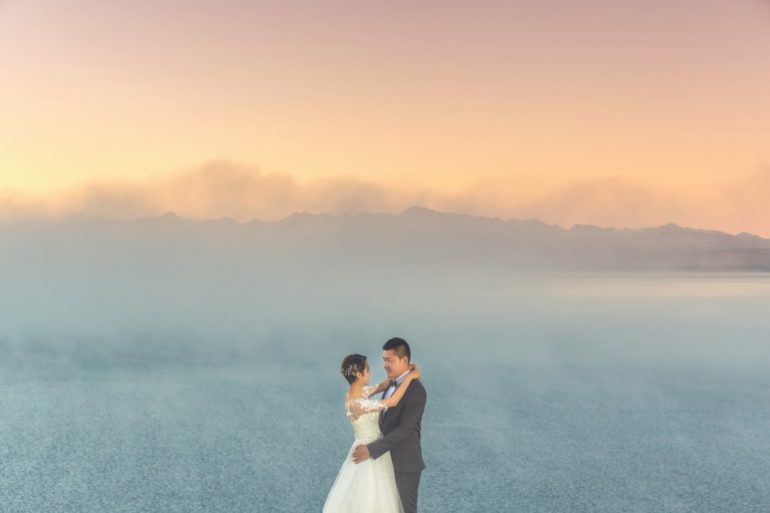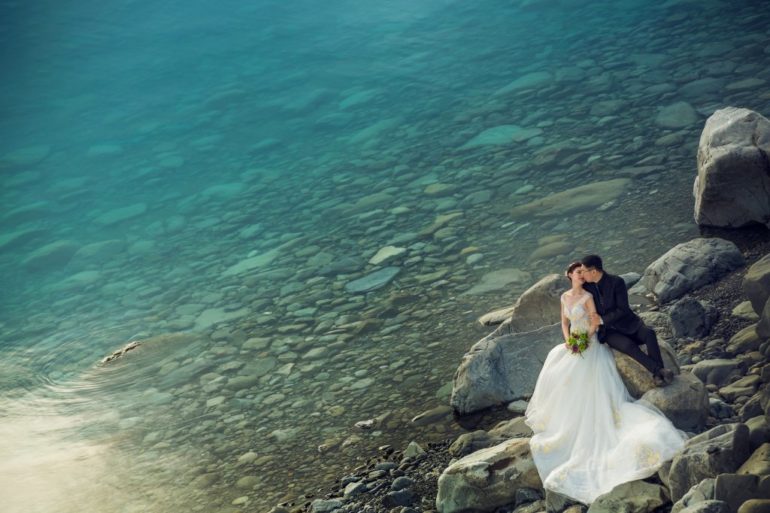 Mount Cook 
Mt. Cook is the tallest mountain in New Zealand and is another picture spot that cannot be missed! The majestic mountains around this area are always covered in a blanket of pure white snow, making it the perfect backdrop.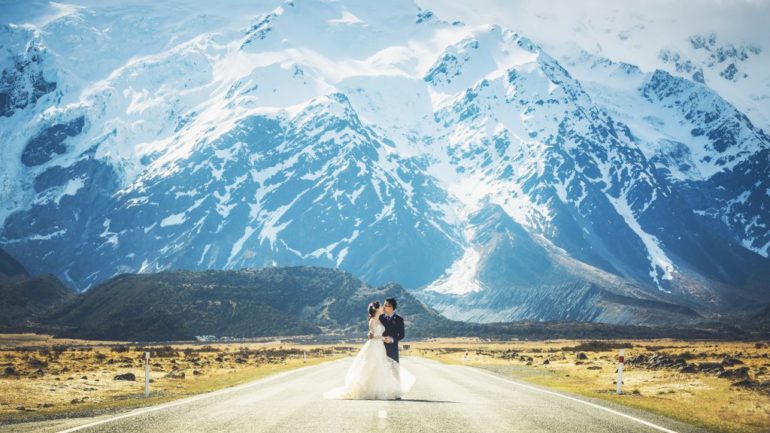 If you thought these photos at the foot of Mt. Cook are a dream come true, you haven't seen the view from the top of the mountains. It is the most remarkable experience and a sight you will never forget. Lucky for you, we can send you up to these mountains to experience a true winter wonderland.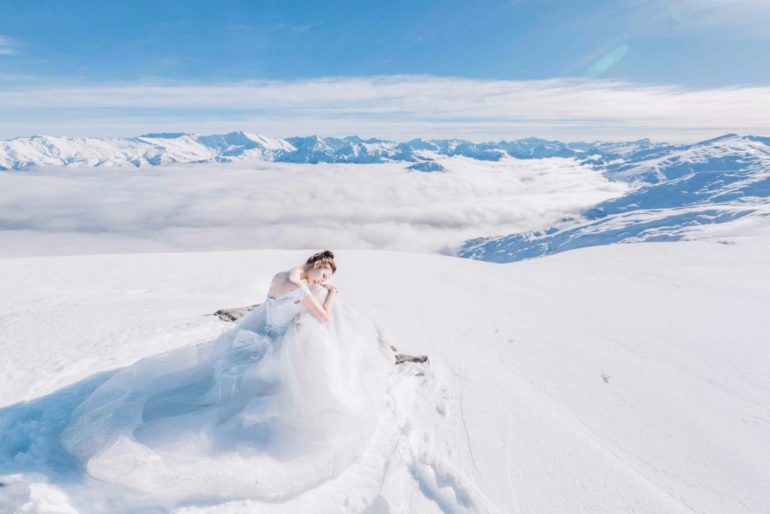 Your second day will end at this beautiful mountain but for those who are deciding on a 3-days shoot, we will be taking a long drive to Queenstown and starting our day there.
Day 3 / Day 1: From Queenstown
For those who intend to book a 1-day shoot from Queenstown, this will also be the route that you will be taking for the day!
Queenstown 
A small town set in New Zealand for the thrill seekers. It is home to many extreme sports such as bungee jumping and skydiving. You are likely to see many quaint little cafes along the busy streets and charming jetties along the shores.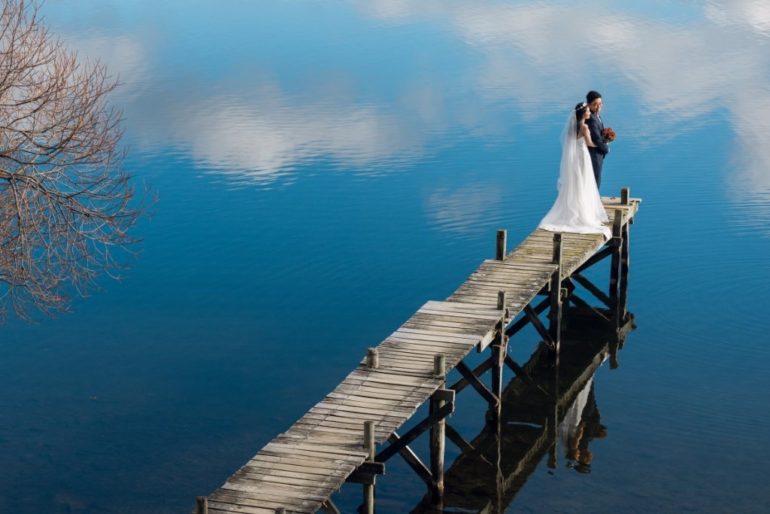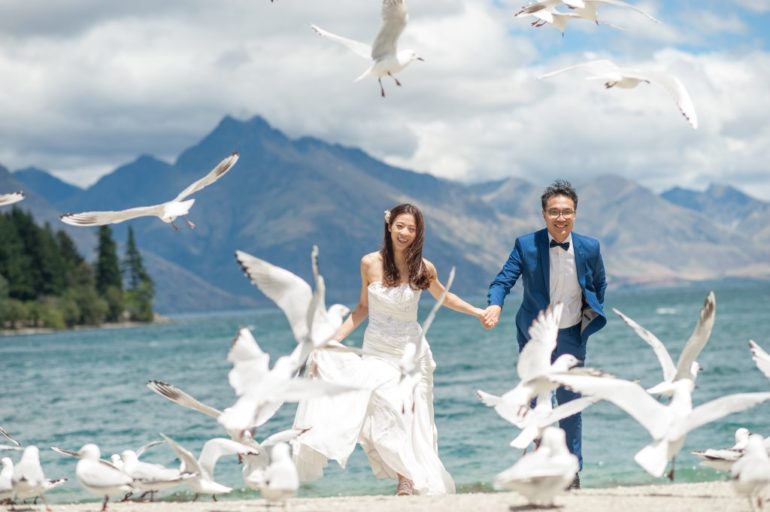 You can choose one out of three locations for your next stop, depending on your preference.
1. Arrowtown 
A charming historic town that has some of the most picturesque streets. There are many lovely photo spots around this area such as the St. John's Presbyterian Church and the colourful boutiques that make perfect backgrounds. There is also a small park near Arrowtown that is stunning during Autumn and houses an iconic wooden hut.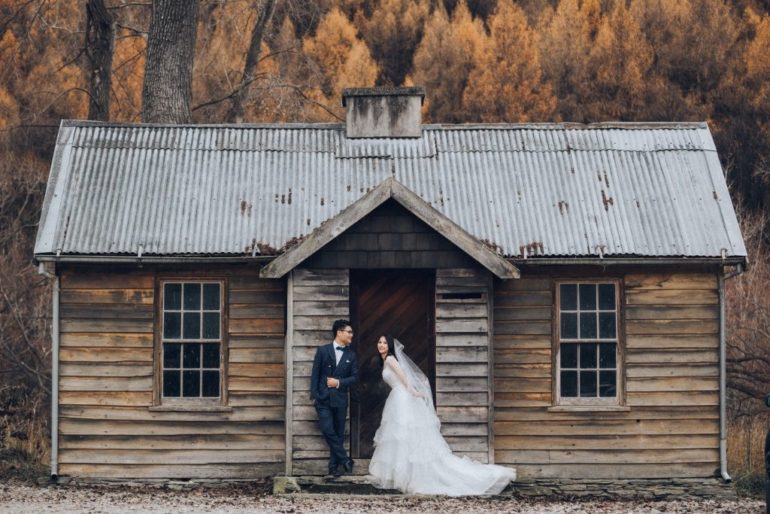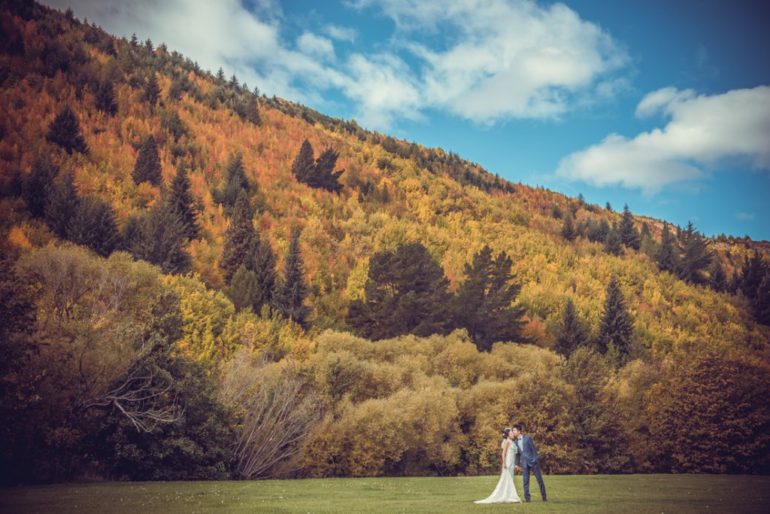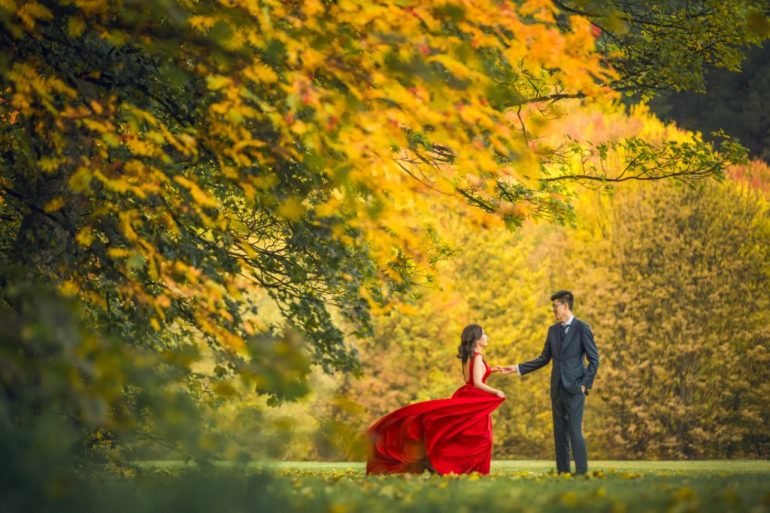 2. Glenorchy 
If you haven't had enough of New Zealand's beautiful lakes, head to Glenorchy which is situated along Lake Wakatipu. There is a famous boardwalk and the black pebbled shore differentiates Wakatipu from others lakes. There is also an extremely insta-worthy wooden house that you can't miss!
3. Wanaka
Lake Wanaka is New Zealand's fourth largest lake. There is a willow tree in its waters that is arguably the most photographed tree in the whole of New Zealand. This famous tree even had a fan meeting with 100 Instagram users in 2015! There is certainly something alluring about this solitary tree and its reflection that draws us to it.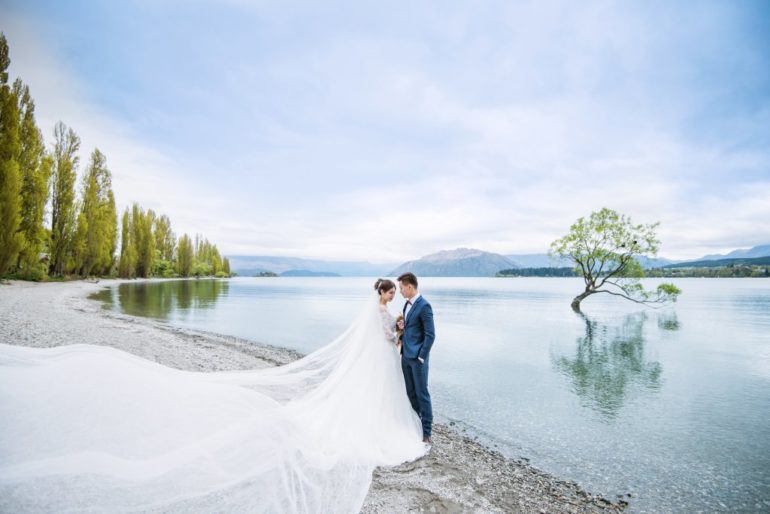 Like Mt. Cook, we offer helicopter rides up to Coromandel Peak to view Lake Wanaka from above. It is yet another breathtaking sight and the lake provides an unearthly background that almost makes it look photoshopped. (We promise it is real though!)
SEE ALSO:Take Her To Cloud Nine (Literally) With A Helicopter Wedding Shoot In New Zealand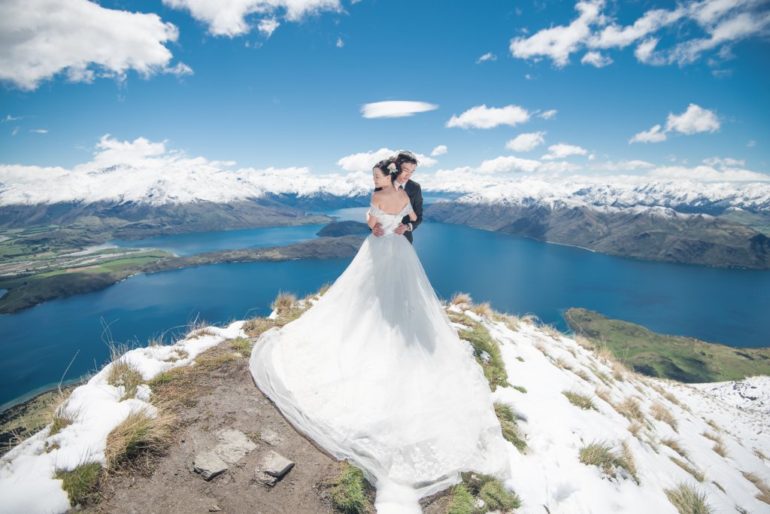 Your 3 days/ 1 day (from Queenstown) photoshoot will end here and you will return to Queenstown to enjoy all the activities it has to offer!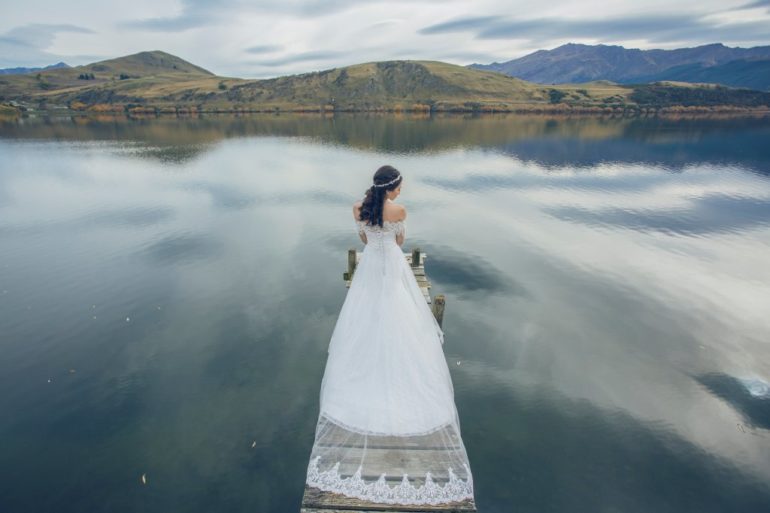 We definitely recommend having a 2 – 3 days shoot as there are so many beautiful places here and we would want to make the best out of your New Zealand trip!
Head over to our website for more details on our packages. Every photographer has their own package so do not forget to click on their links!