Today, we head to Venice, the city for lovers. Known for its romantic gondola rides, canals and impressive barouque-style architecture, there is no other city with an old European charm like Venice. It is definitely one of the most picturesque cities for taking pre-wedding photo shoots.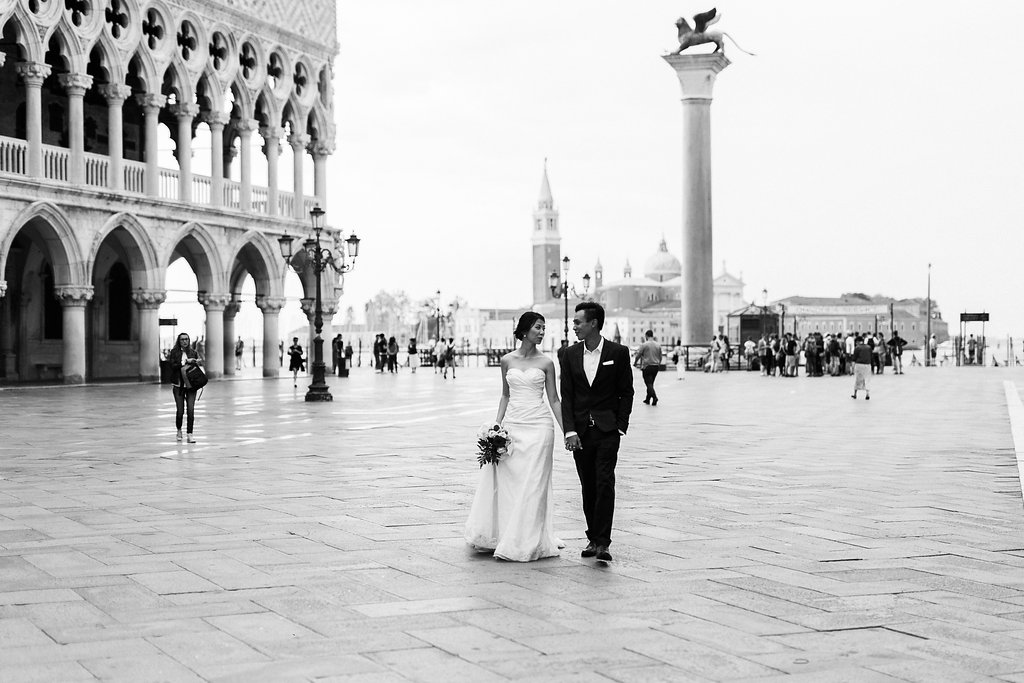 A Singaporean couple who flew halfway across the globe to Italy, Casa and Kaelyn had their pre-wedding photo shoot in Venice. With no concept and no inspirations in mind, the couple allowed themselves to be swept away by the romance of cobblestone pavements and old world charm of Venice, and posed naturally and beautifully for the camera. This allowed their Italy-based photographer, Valerio Di Domenica Photography, to capture the bride and the groom in their natural essence.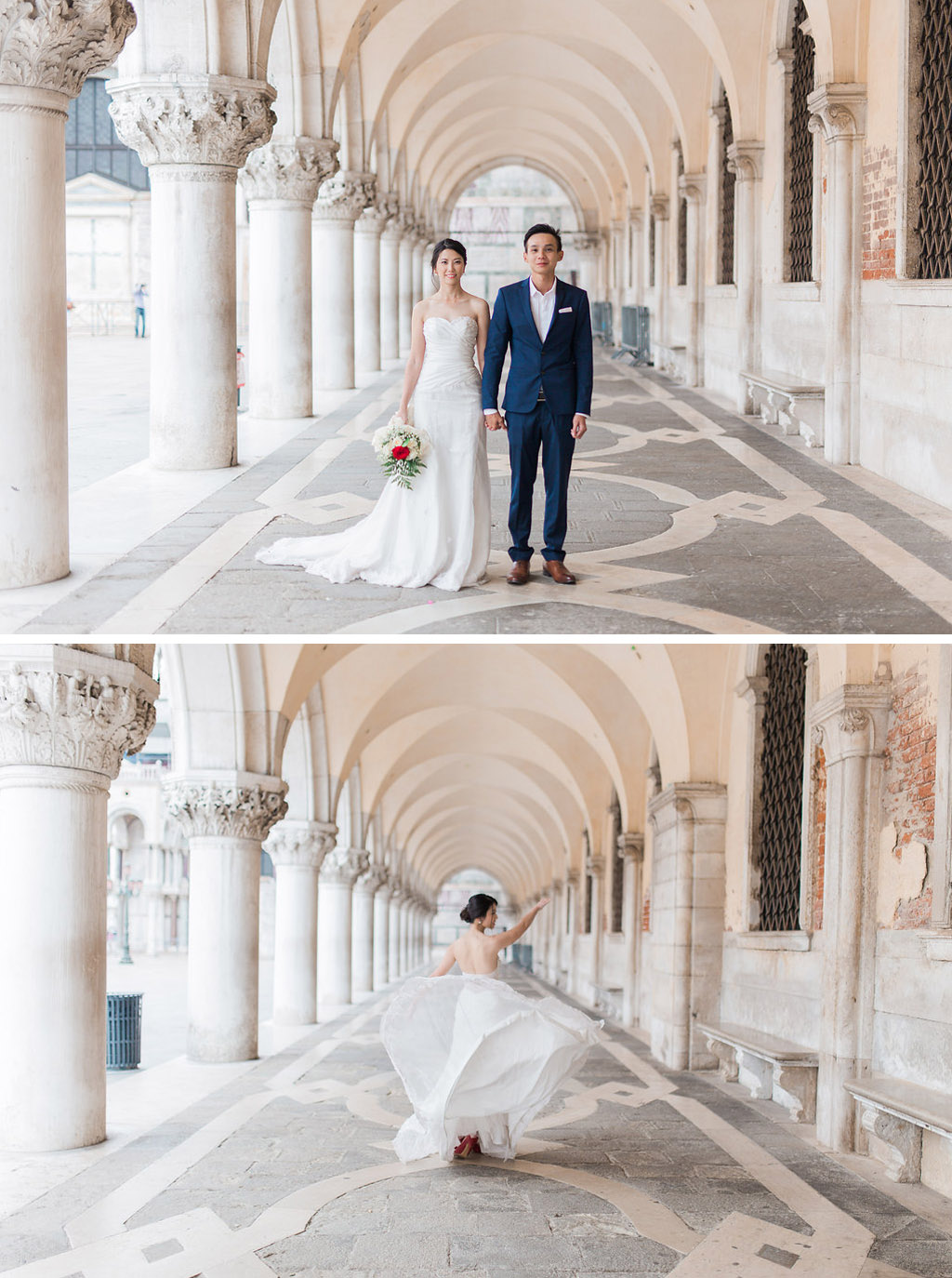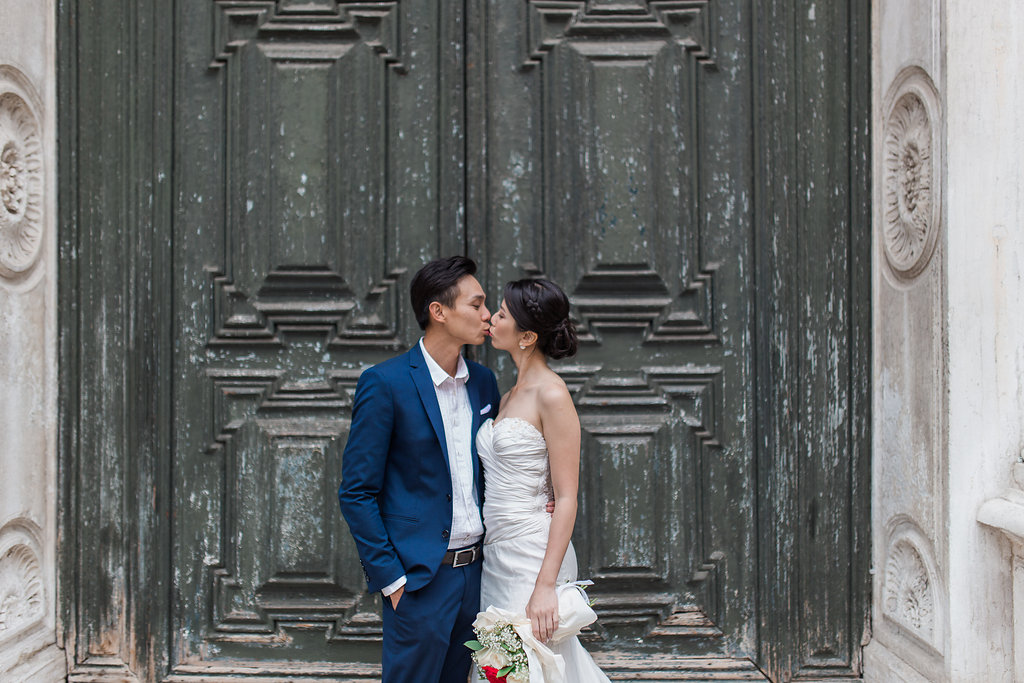 During their gondola ride, there was a sudden downpour. Despite the bad weather, Casa and Kaelyn were all smiles and never stopped showing their love to each other amidst the pouring rain.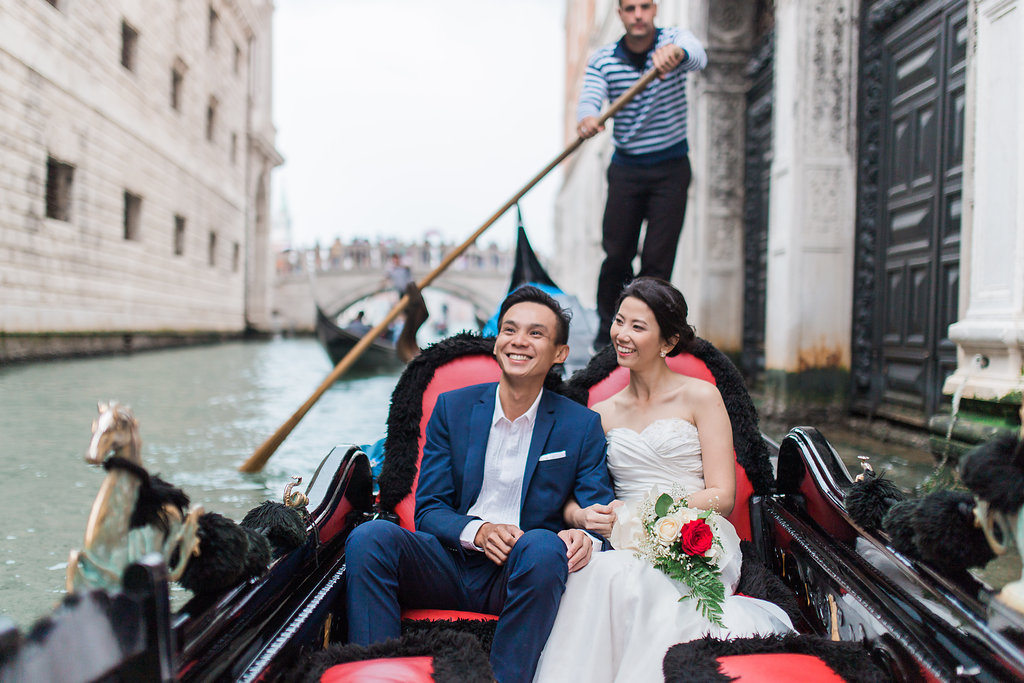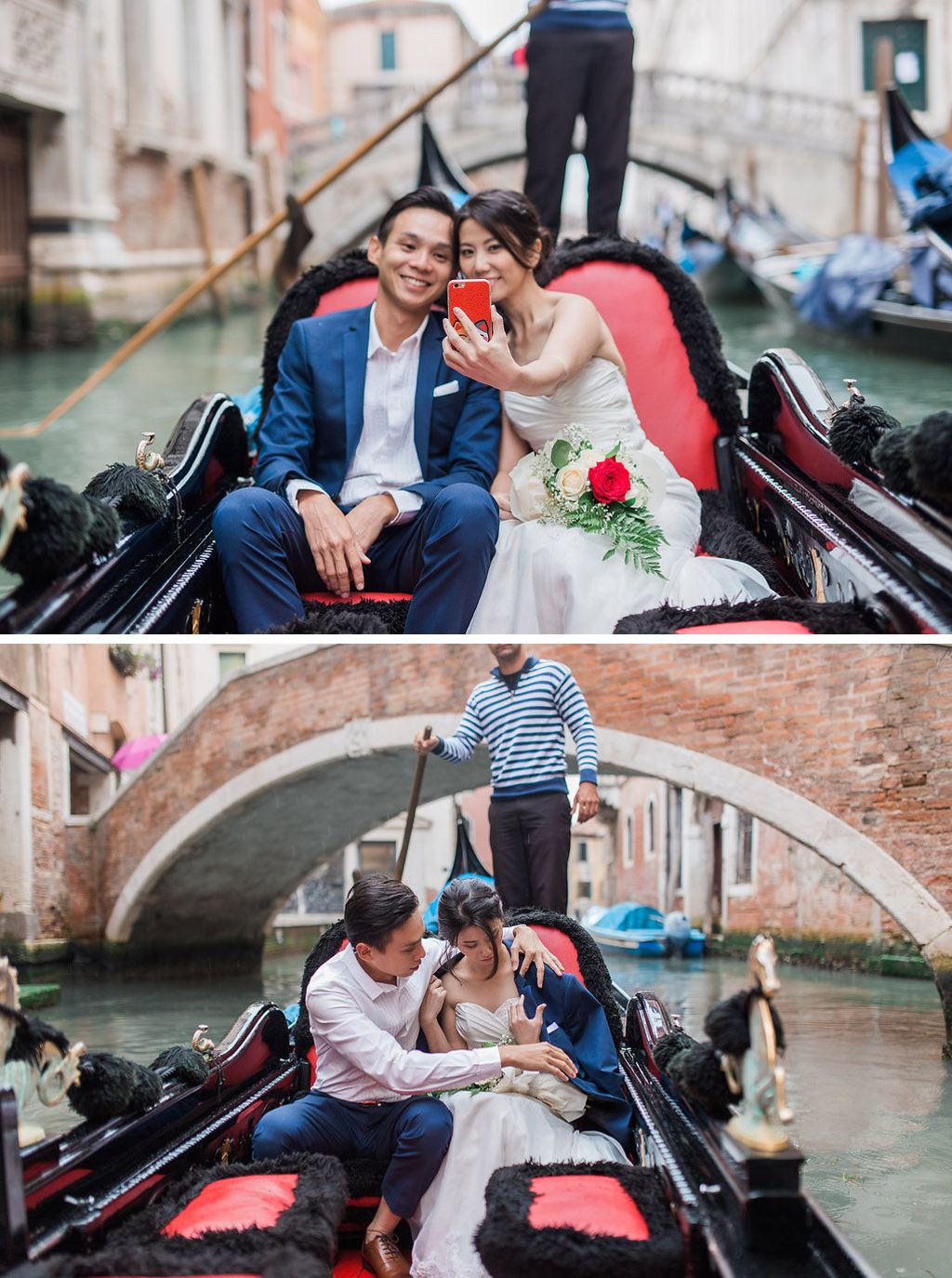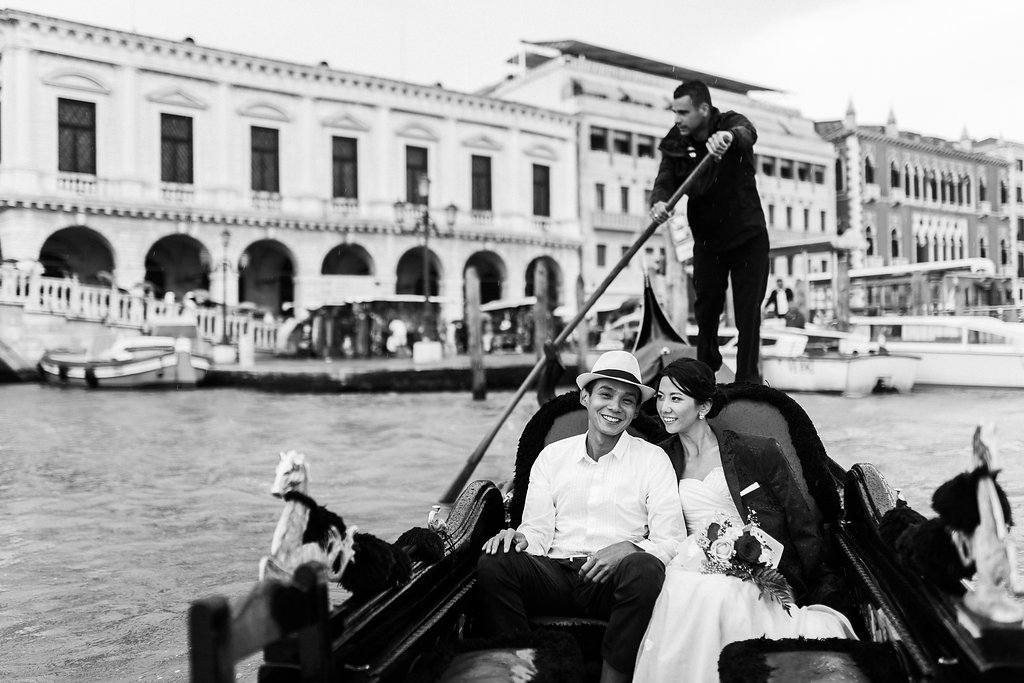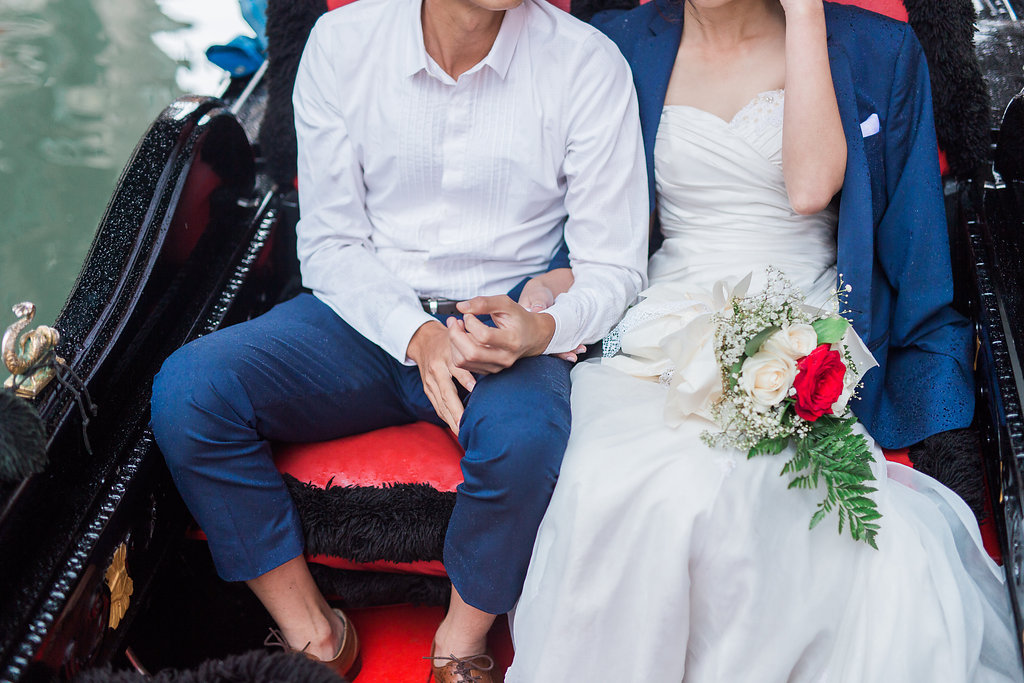 Have you fallen head over heels with this pre-wedding photo shoot in Venice? Because we sure did! What are the spots in Venice or Italy you've always wanted to go? Share with us your destination pre-wedding photo shoot experience! We love to hear a authentic stories from couples.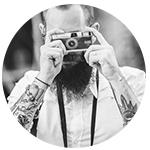 Valerio from Valerio Di Dominica Photography is based in Verona, but is also able to travel to Venice, Lake Congo and Garda Lake. He believes in capturing personal, unique and simple shots that you will look back on fondly many years down the road. If you like the shots above and are considering to have your pre-wedding shoots taken in Europe, you may want to go to his profile to have a chat with him.
Our new series Wedding of the Day also known as #WOTD, brings you to a different wedding or photo shoot taken in different cities around the world each day. At OneThreeOneFour we want to share with you our daily inspirations, so be prepared to feast your eyes on awe-inspiring weddings from all around the globe!