Bail is one of the top destinations for many couples who are seeking pre wedding, engagement photo shoot or soon-to-weds who are seeking to hold their wedding ceremony overseas. The breathe-taking views and the relaxing pace of life are just some of the great reasons to have an overseas wedding shoot.
Before you go for your Bali wedding photoshoot, we have compiled a list of super useful tips that you must consider!
Take note of extra locations fees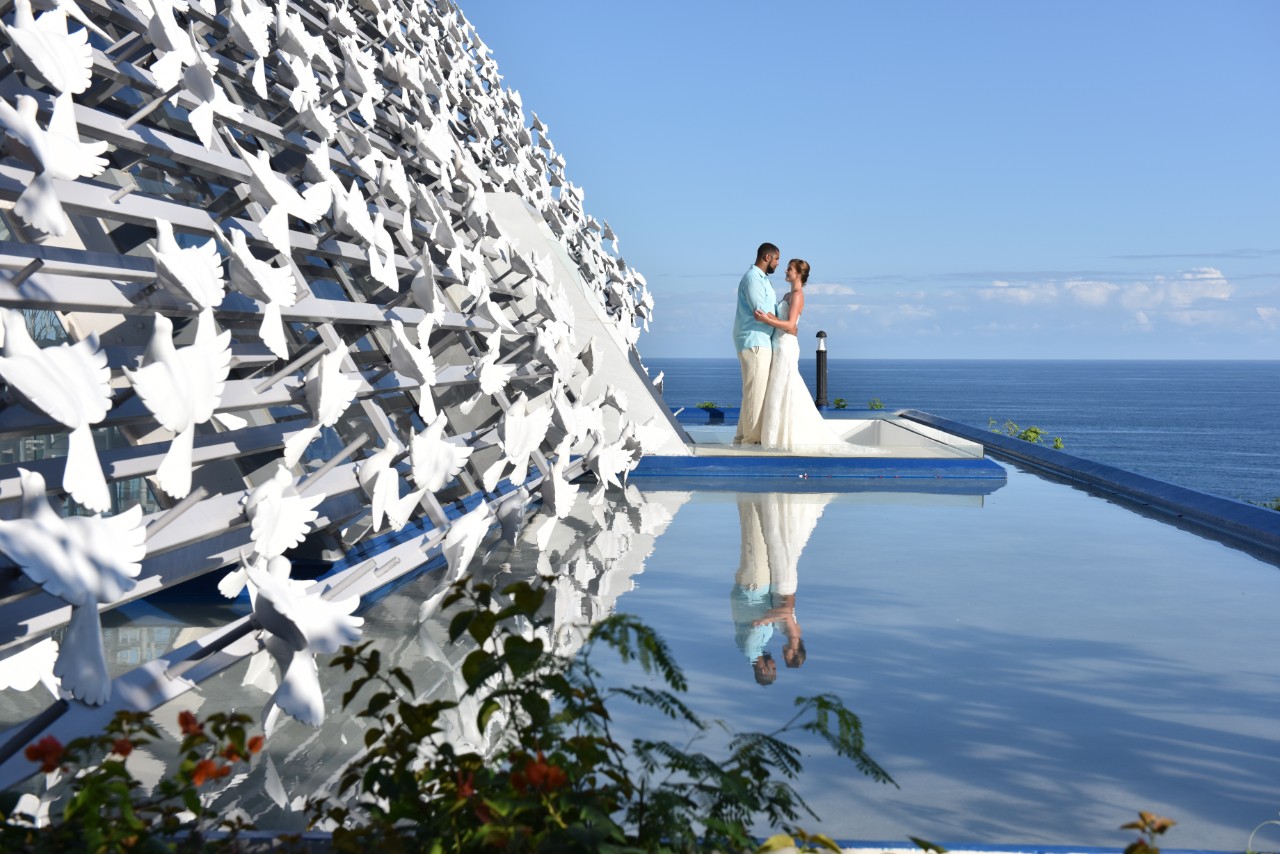 As Bali is becoming a popular destination for pre-wedding shoots, many locations are charging a photo fee. From famous temples around the island to hipster cafes in the city, photo/location fees are a common thing.
These fees are charged to couples who are utilising the spot for their wedding photo shoot. Do note that your photographer is not earning any money from this, the fees are charged by the mangement of the location.
| Location | Price in USD  |
| --- | --- |
| Botanical Garden | 50 |
| Monument Bajra Sandhi | 50 |
| Water Palace | 75 |
Tip: For couples who are not dressed in their gowns or suit, you might just be able to avoid the photo fee.
We highly recommend that you check with your photographer or a local guide on the various photo fees to avoid incurring unnecessary costs.
Related: List of Bali Location Fees for Wedding Photography
Low or high tide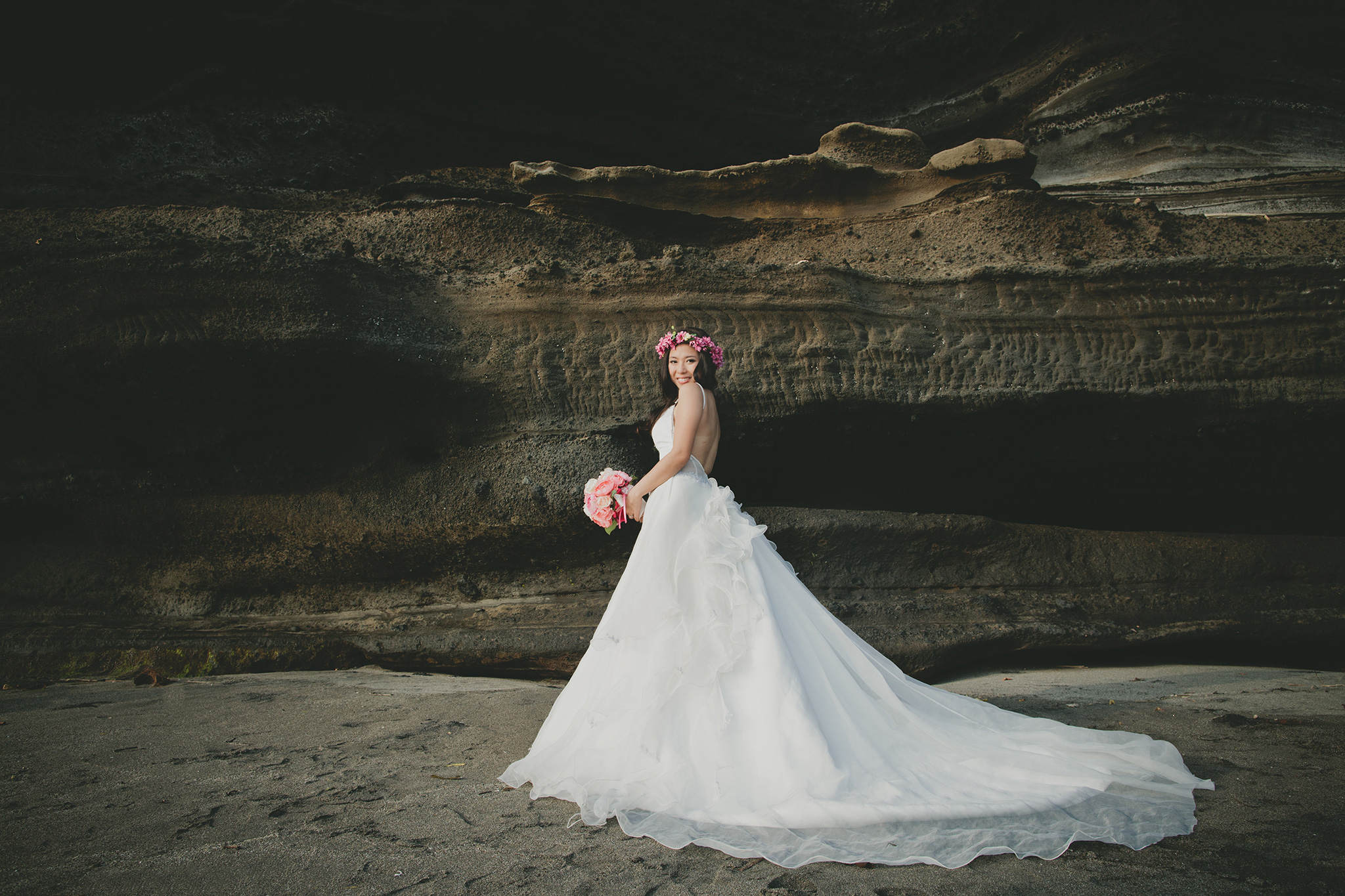 Bali's beautiful beaches are one of the most popular locations for wedding photography. However, certain areas are not accessible during hide tide. So check the local tide chart or your photographer to ensure that the location you want is accessible during your photoshoot day.
Avoid the monsoon season
The main reason you should take note is because of the wet season! Bali lies near the equator, it is affected by the monsoons, which is a period where the island receives lot of rainfall. Avoid heading to Bali for a photo shoot during this period of October to April.
Use your villa as another photoshoot location
A good lodging is not only a good place to rest at night, but it can also be a location for your wedding shoot. You have plenty of options in Bali, from the luxurious resorts like the Hanging Gardens in Ubud to cool looking villas from AirBnB.
Pick your photoshoot locations carefully
In short, pick locations that are nearby each other. Firstly, you'll need to prioritise by choosing your favourite location in Bali. Once you have chosen your favourite spot, subsequent locations should be around the area.
For example, if your favourite spot is at Tamblingan Lake, you should pick nearby spots like Mount Batur, Kintamani forests and waterfalls nearby. In that way you can enjoy the different locations for your wedding shoot. Use our Map of Bali Wedding Photography Locations to plan!
Go indoors, try cafes and museums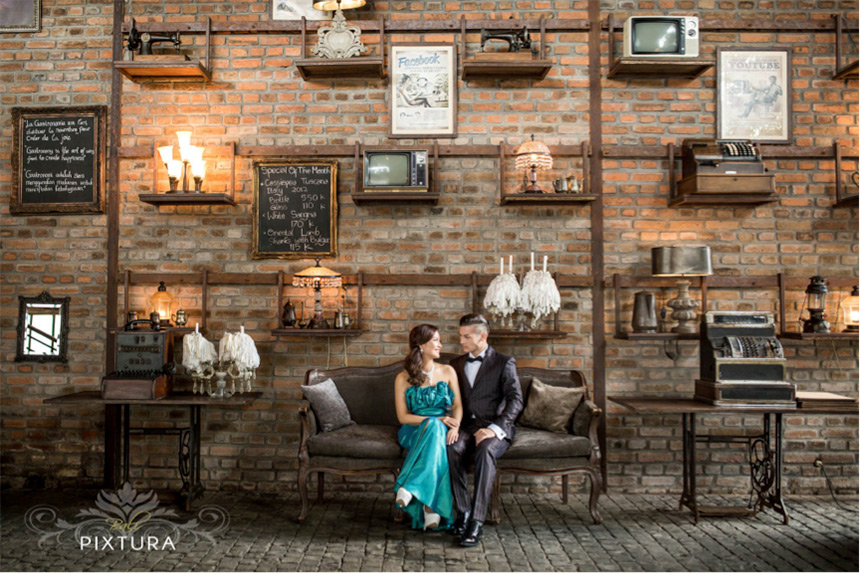 You can balance your session by allocating hours for an indoor shoot, during the afternoon, where the sun light is too harsh for outdoors, typically from 11am onwards till 4pm.
Also, indoor shots adds another perspective to your love story. There are plenty of beautiful places that are absolutely good for indoor shoots too. Couples will be spoilt for choice with the number of cafes sprouting around Seminyak and Legian. Do note that you may have to inform the cafe in advance if you're doing a formal shoot.
Go creative! There are also places like Ubud Art Market, or the busy streets of Kuta where you can have fun taking photos.
Related: Top Cafes in Bali for Wedding Photography
Plan B
You should always have an alternative plan should things turns south. What happens if it rains? If it is hide tide at Tanah Lot, where do you go next? There are plenty of locations in Bali that are great for wedding photo shoot, plan it well so you can stay relax if things don't work out.
Any Bali Wedding Photography Tips?
We hope these 7 tips would help you have a more enjoyable Bali pre-wedding photoshoot. Don't forget to read out ultimate guide to Bali pre-wedding photography for a comprehensive list of locations and prices. Did I missed out any tips? Feel free to share with us by commenting below!