If are visiting Japan, you can't leave this country without trying on their beautiful traditional Kimonos.
These luxurious outfits come in many different colours and prints, which makes it a girl's sweetest dream but also their worst nightmare because there are so many to choose from!
After doing countless Kimono shoots for couples all over the world, here are our top 5 Kimono colours that look outstanding in pictures. Don't have to thank us for helping you narrow down your scope!
Red
Red is probably the most popular colour on the list. Many couples opt for a red Kimono and we must say, it is a brilliant choice! A striking red Kimono is best for Autumn season where you can blend into the different hues of golden and red for a coherent colour theme.
Alternatively, if the skies are gloomy and the backdrops are dull, a red Kimono helps add a dash of colours to your photos!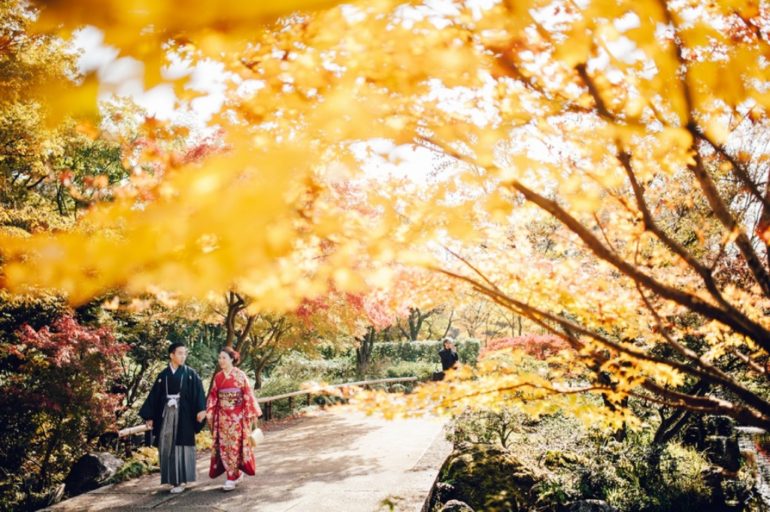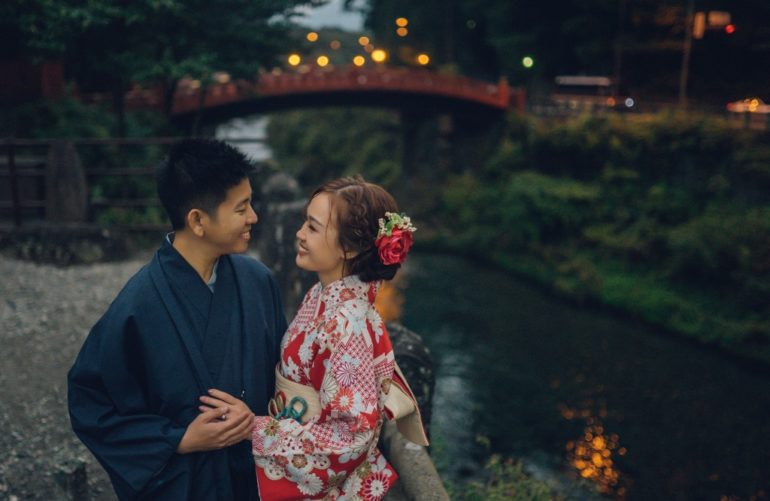 Pink
This is many girls' go-to colour because theres nothing that looks lovelier than a sweet pink Kimono. A baby pink Kimono looks gorgeous during the Winter season when the entire Japan is covered in a bed of snow. It adds a softness to the photos and it can't get any more romantic than that!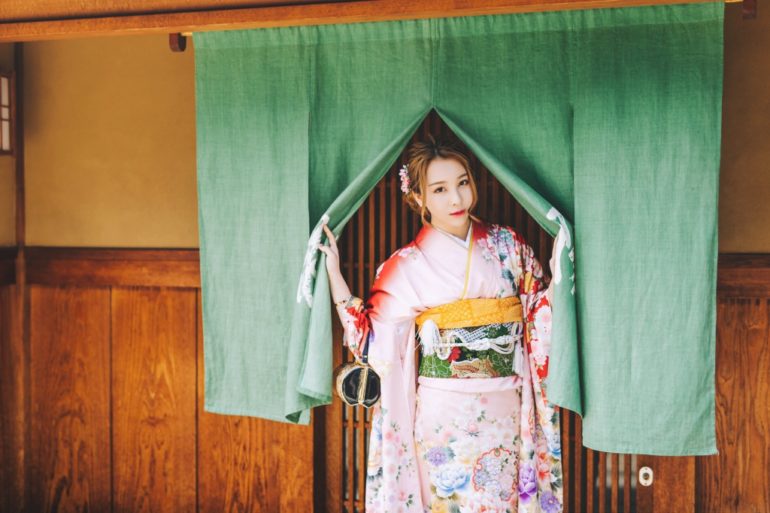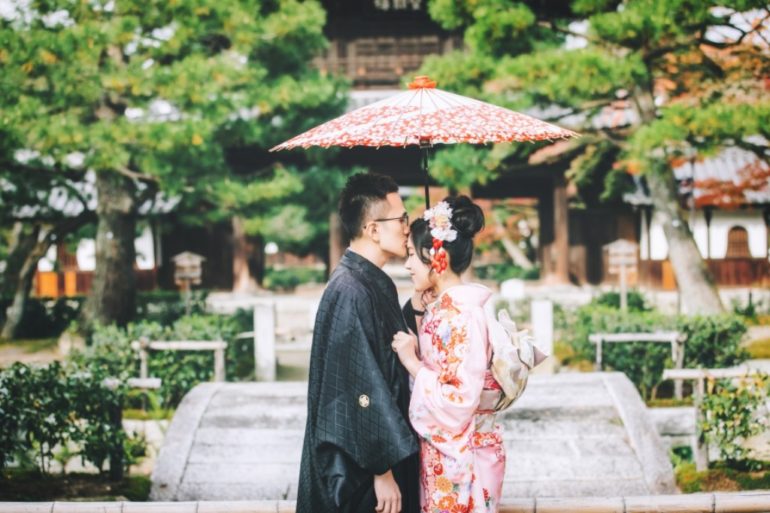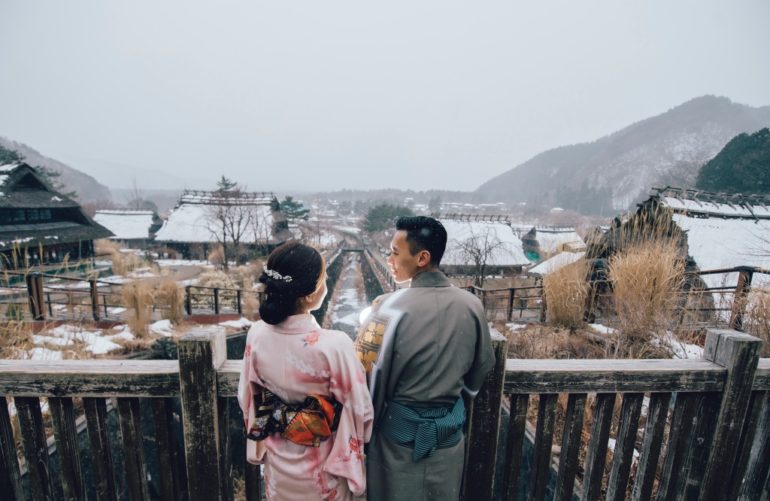 Black
This is not the typical colour scheme for most girls since people usually imagine vibrant colours when thinking of Kimonos. However, some of our girls decided to choose this unorthodox colour and we were surprised at the results! The darkness definitely does add an unexpected beauty to this traditional costume.
If you are worried that your Kimono will look too dull, simply pair it with a coloured belt and some hair accessories to brighten up your whole look!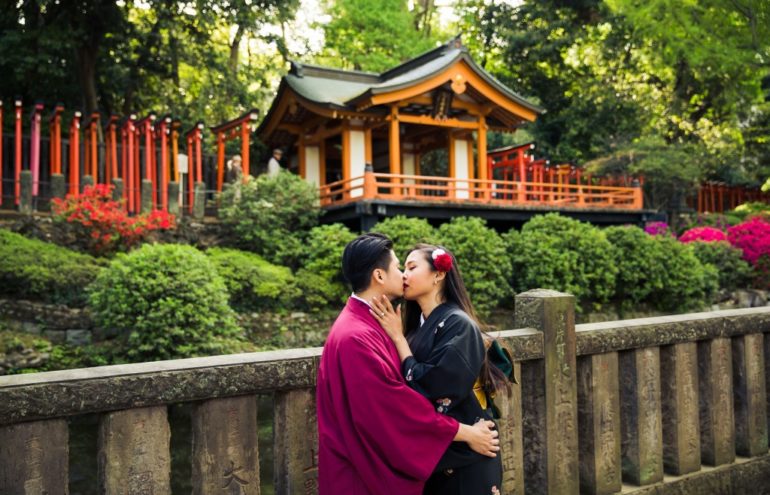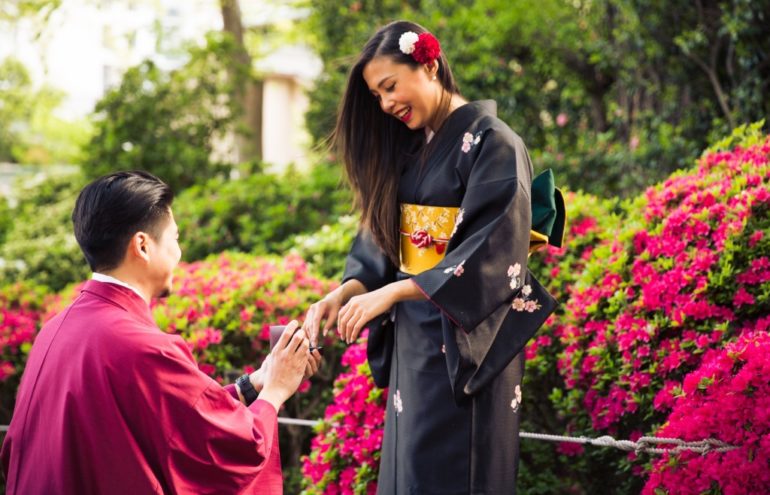 Blue
One of my personal favourites, a blue kimono is an uncommon choice but they never fail to impress. If you are looking for a colour that will help you stand out, this is the one! A blue Kimono can hardly blend into any background so you will definitely be the focus of the whole photo!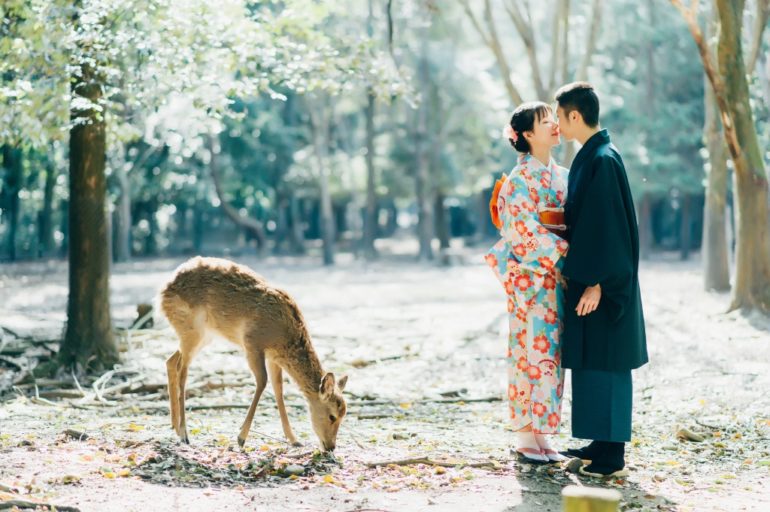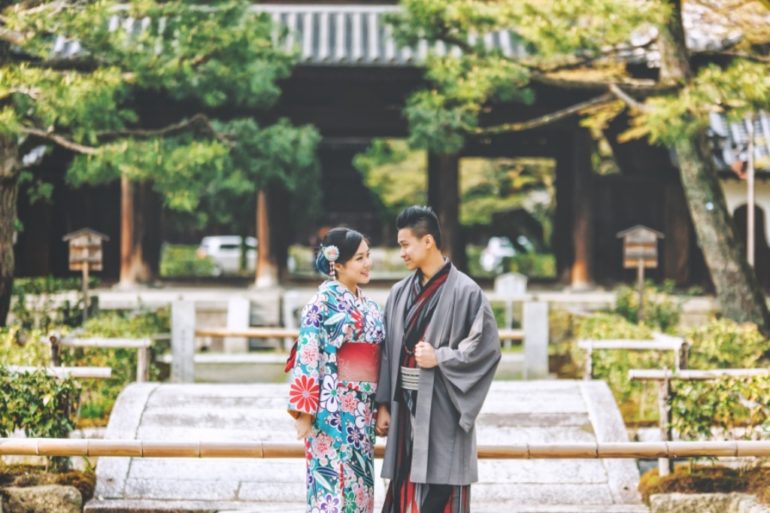 White
White is one of the most frequently picked colours, especially during the Sakura season in Japan. The pure white Kimono goes extremely well with the pastel pink cherry blossom flowers!
Since white is such a versatile colour, it looks beautiful in any kind of setting so it's perfect for couples who are planning to have a photoshoot with a variety of backdrops.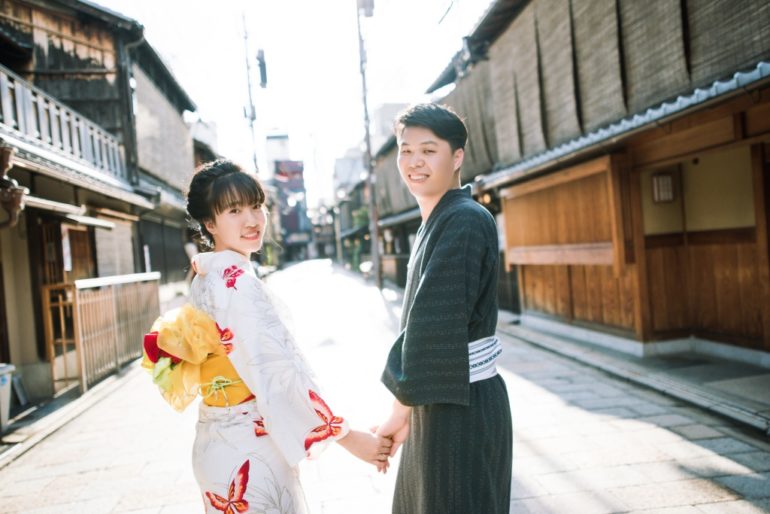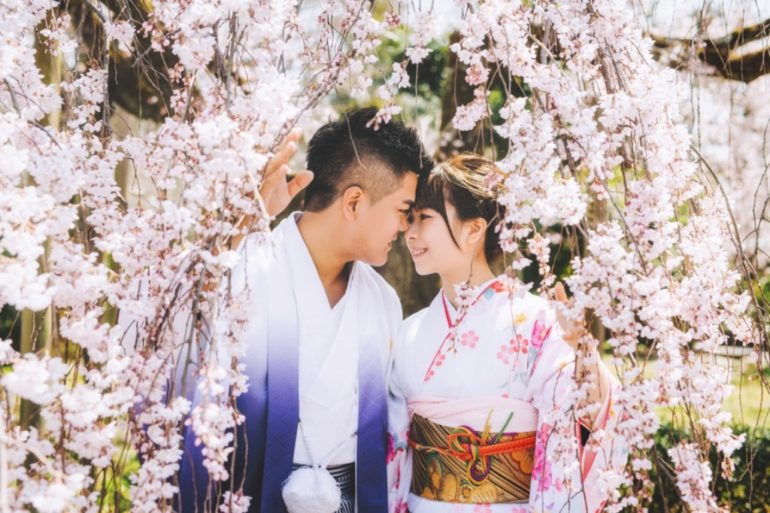 Book A Photoshoot
Complete your Japan trip with a photoshoot to document all your beautiful memories that you can always look back on.
Book a 2-hour photoshoot with OneThreeOneFour and let us bring you to the most beautiful places to complement your lovely outfits!
If you want to find out more about renting a Kimono, check out our Comprehensive Guide To Kimono Rental And Photoshoot!
Head on over to our website to check out our all inclusive packages now!