No season gives you that "simple happiness" feeling more than autumn, with its warm hues of the red, yellow and orange coloured trees that bring out that warm-and-fuzzy feeling in you. What better way to enjoy this last burst of colour before the dreary winter arrives by having your engagement photos taken? With the not-too-hot yet not-too-cold weather that everyone enjoys, autumn is definitely one of the best seasons to have your photos taken in your wedding gown and suit.
Lie in a bed of leaves
What better way to enjoy autumn than to lay in a bed of red-orange-yellow leaves? Not only do you get an awfully pretty photo, you get to enjoy watching the scenery around you too.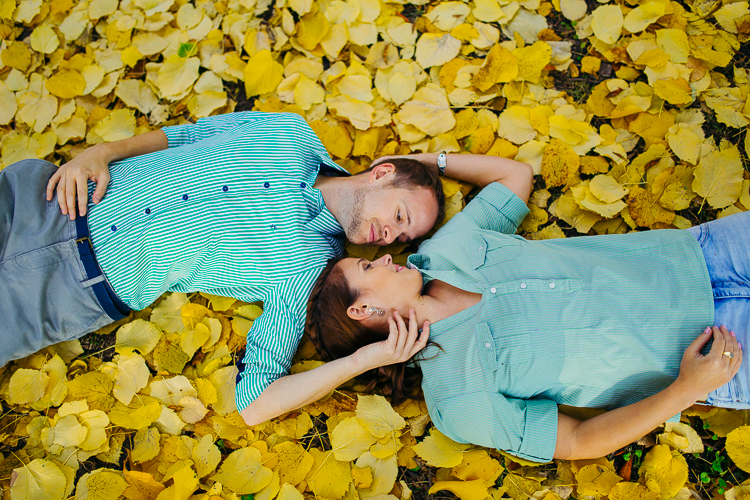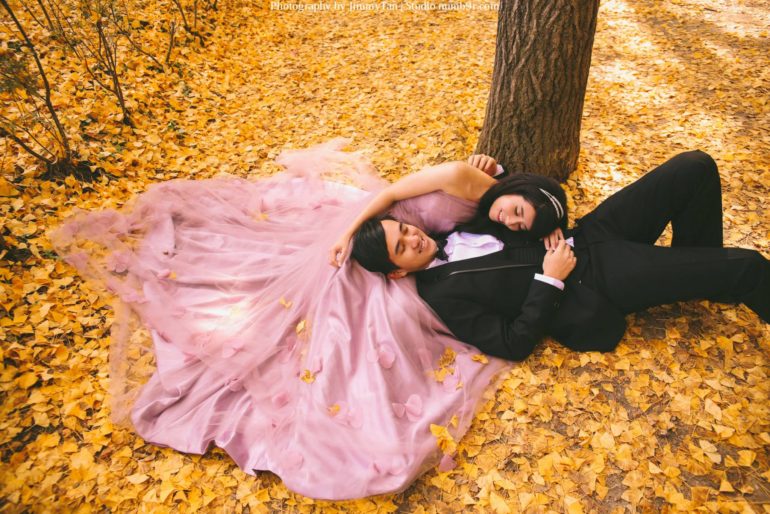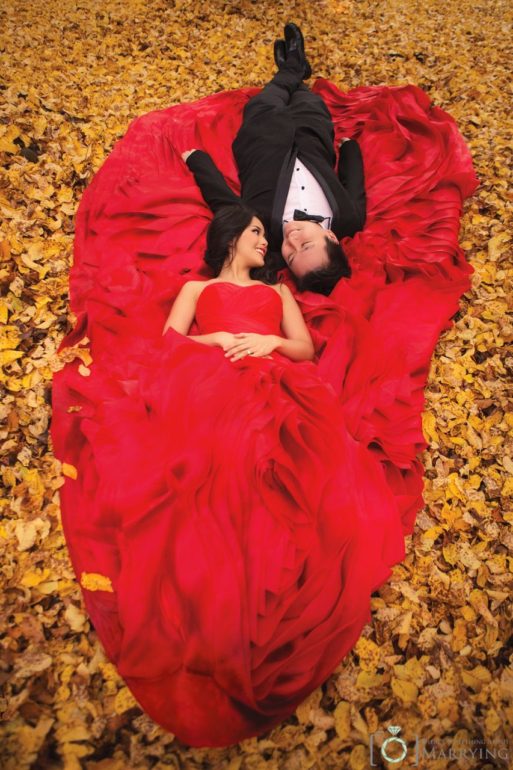 Have a picnic in the woods
The happy hues of the autumn foliage are sure to contribute to how lovely you look in the simple picnic photos.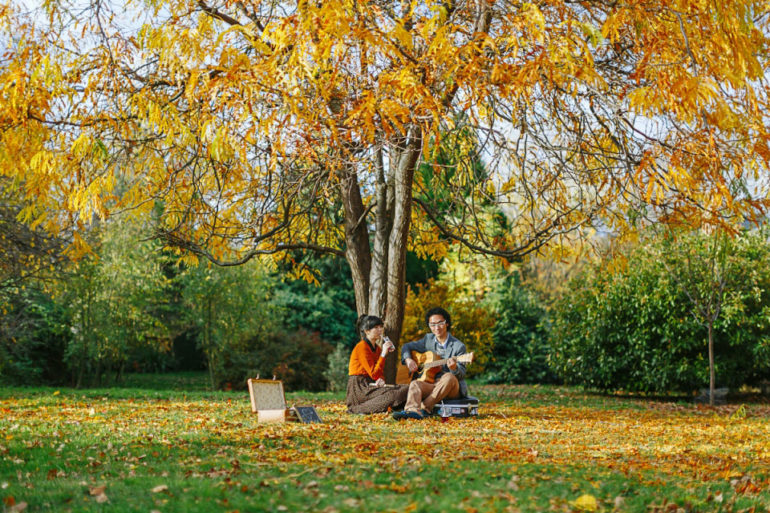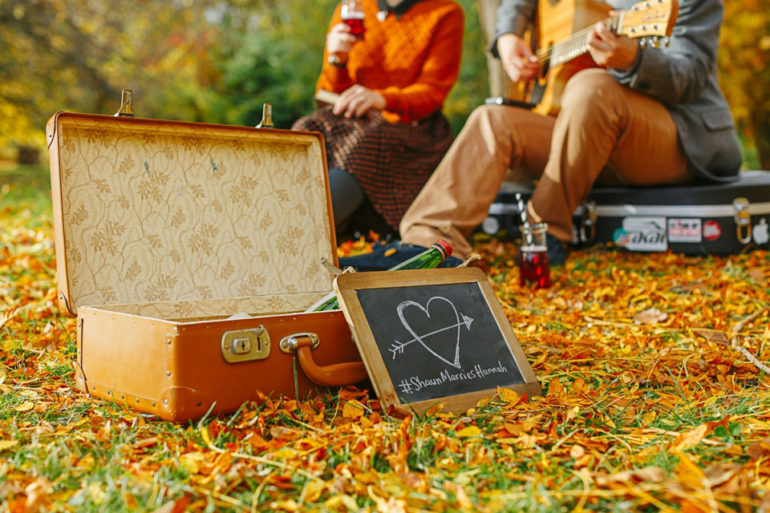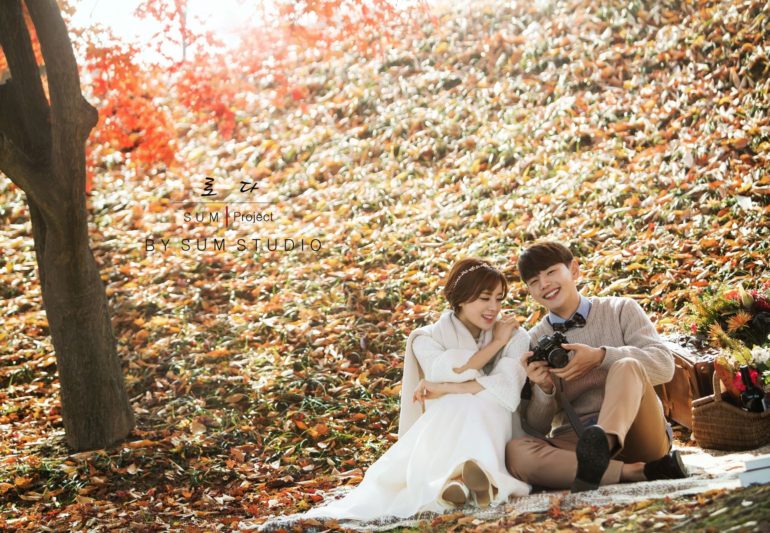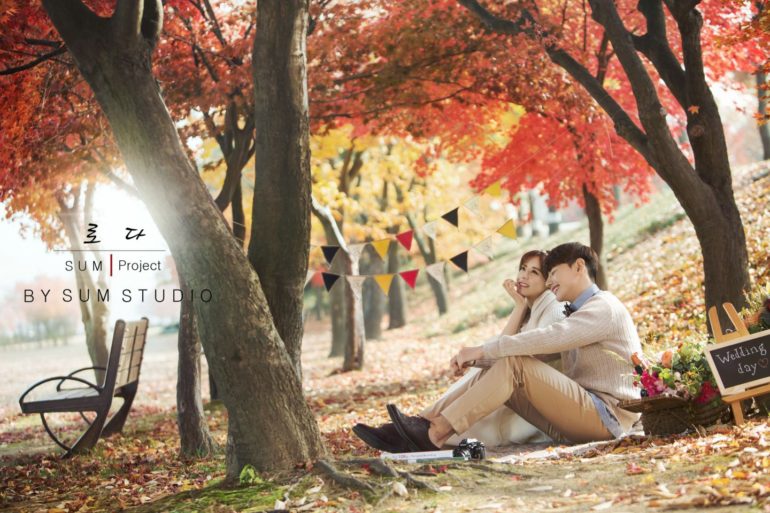 Alfresco under the foliage
If don't fancy sitting on the ground, no worries. Having an alfresco shoot under the autumn foliage works great too.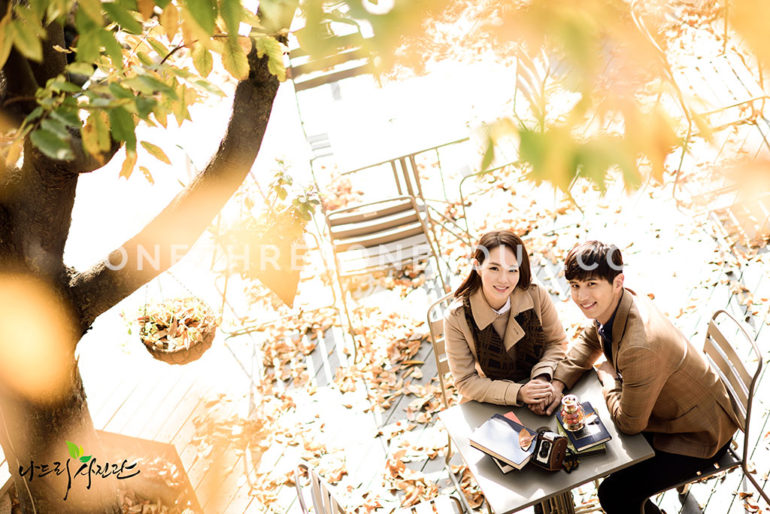 Use the trees to create cool effects
Why not make use of the warm-hued leaves to give your photos that edge that it's missing by shooting your photos through the trees.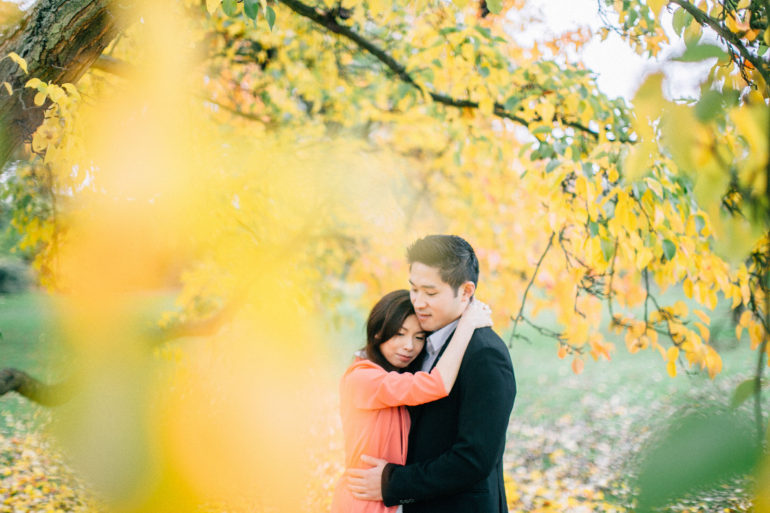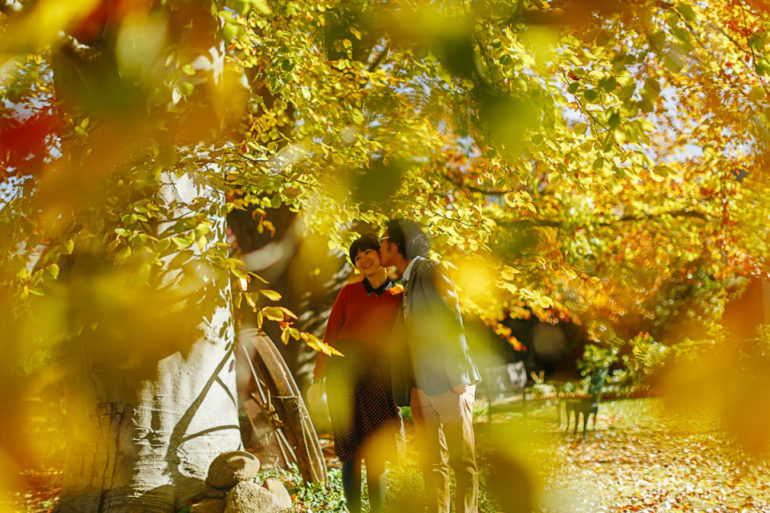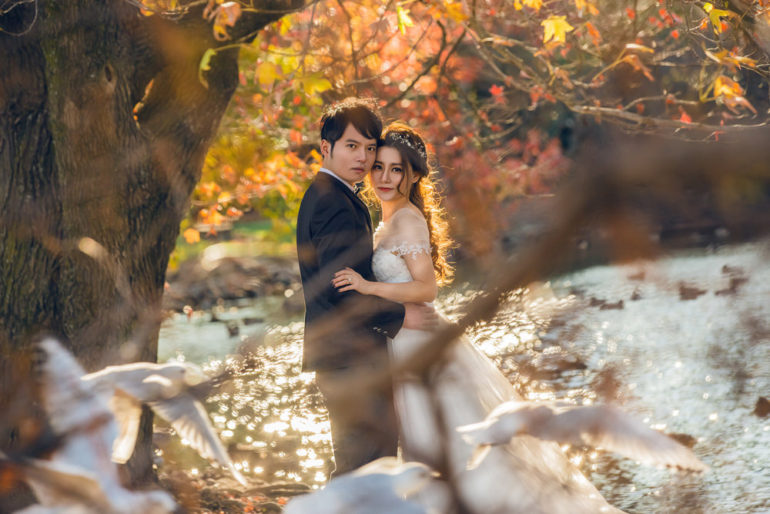 Make full use of the abounding leaves
In the summer we stop to smell the roses and in autumn we stop to play with the leaves!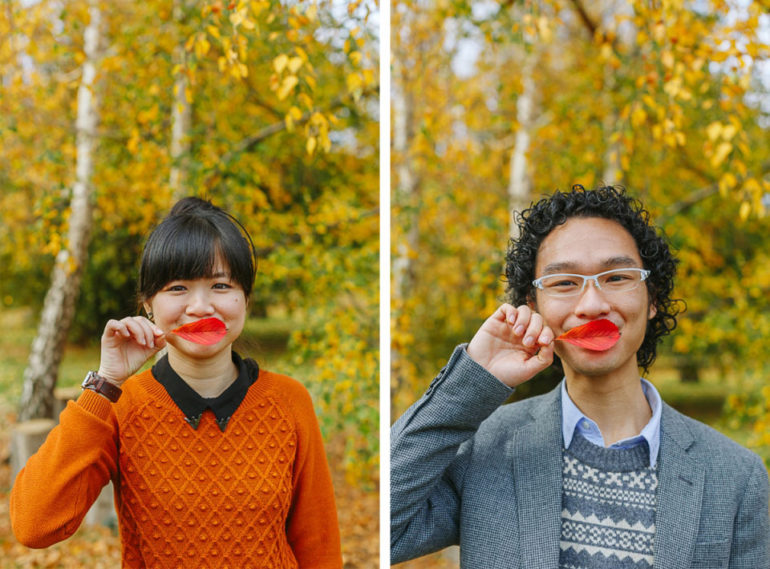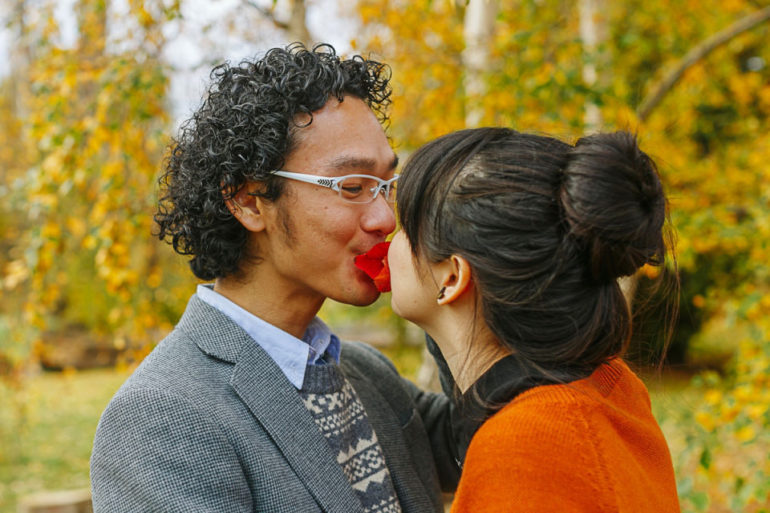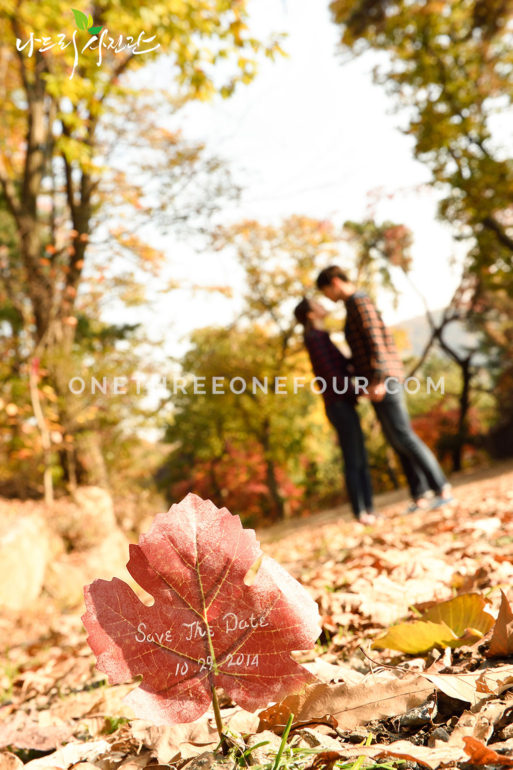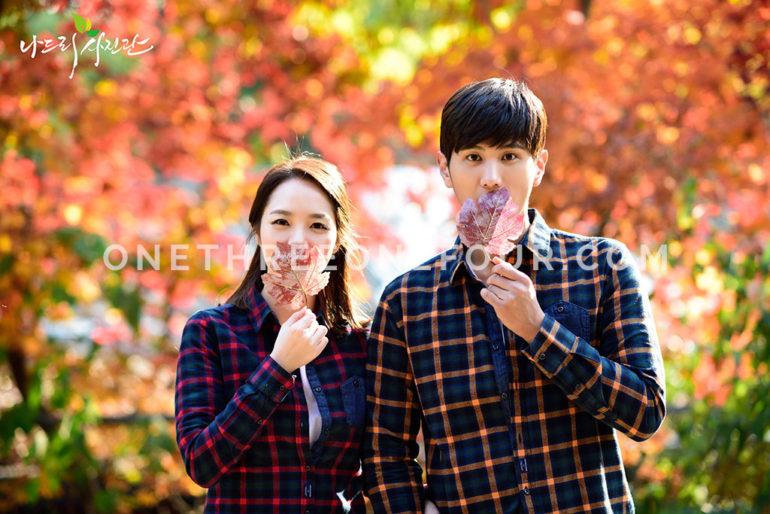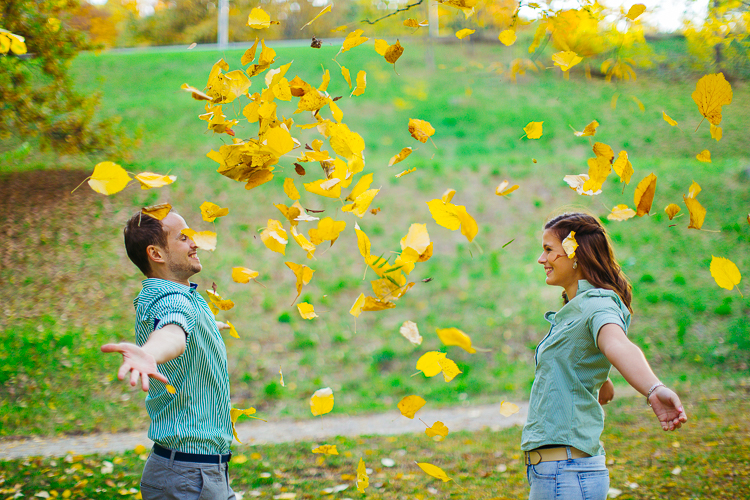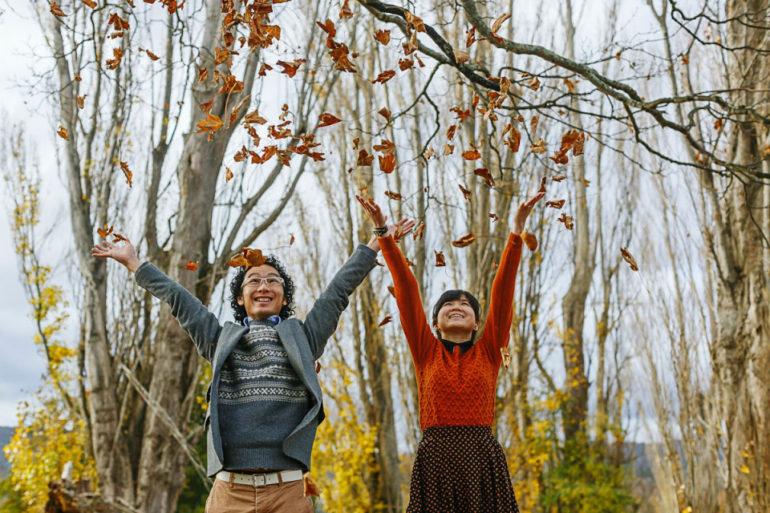 Announce your marriage with the help of props
Sure, everyone will know that these are your engagement pictures. But these props make the photos so cute, who would complain!
Check out these props if you're interested in using some for your photoshoot.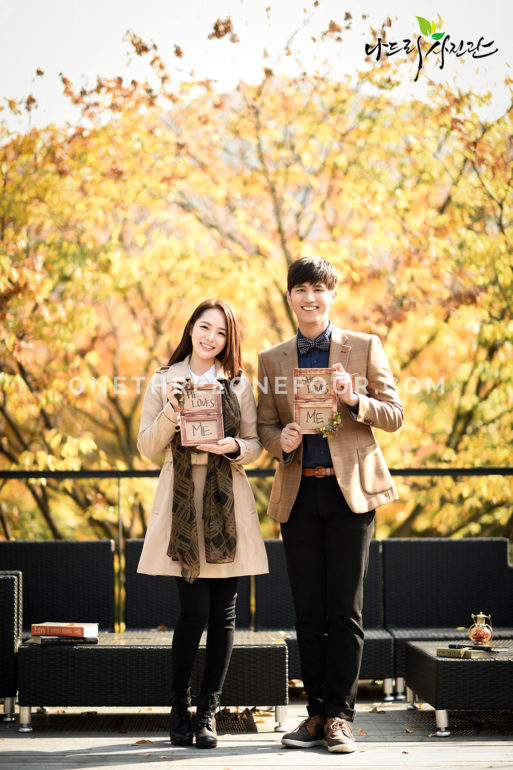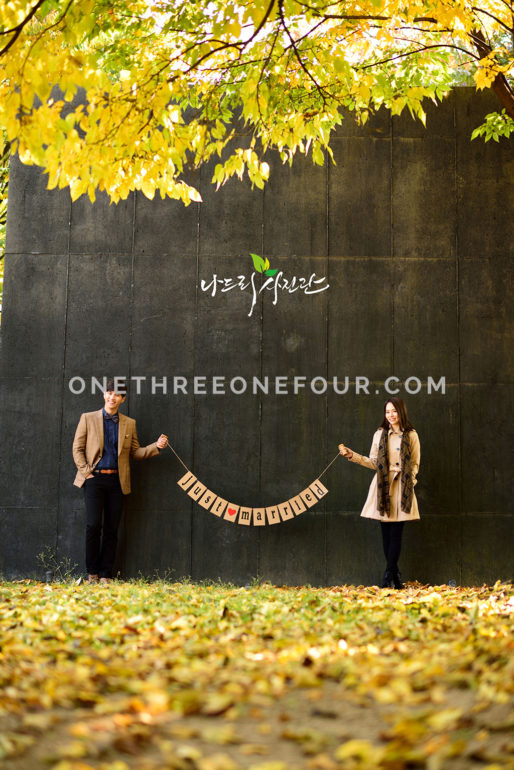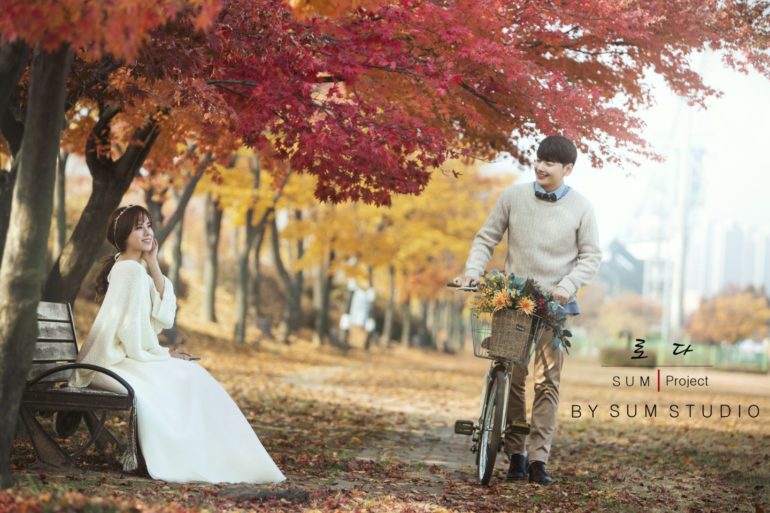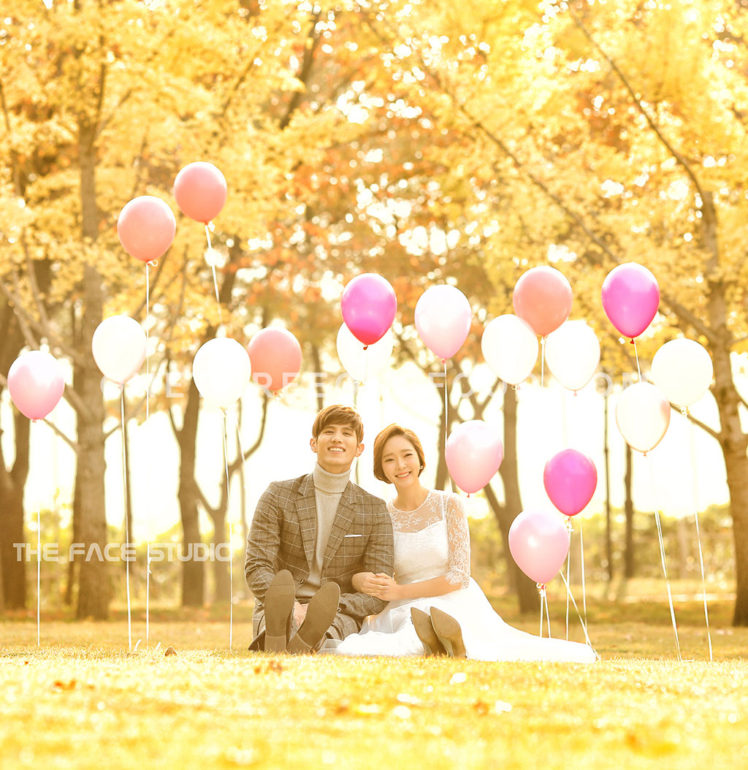 Don't underestimate the beauty of the lalangs
Though an ordinary-looking and unassuming plant the lalang, also known as the cogon grass, can actually be the setup for an amazing photo.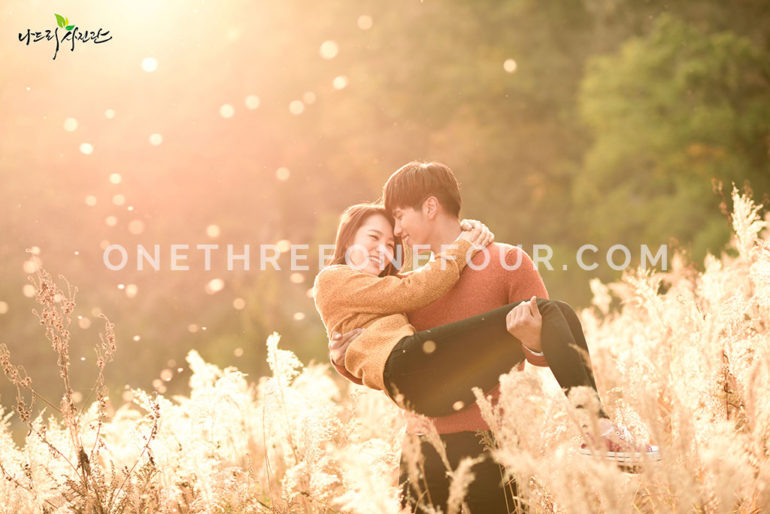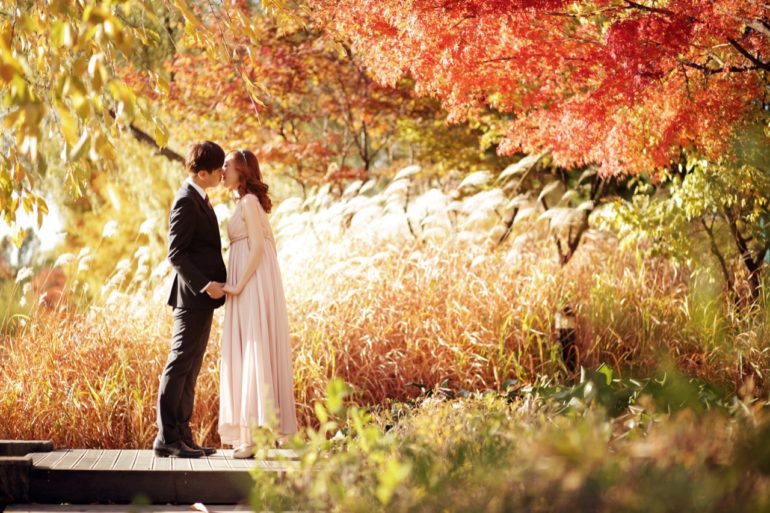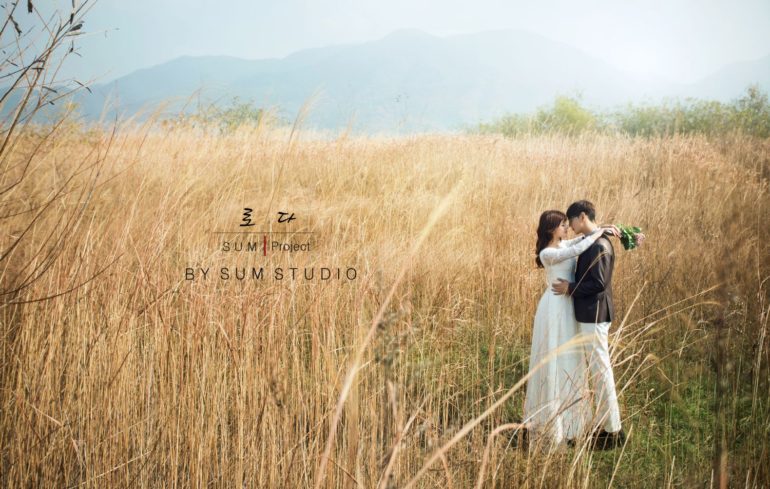 Lakeside photo
Beautiful autumn foliage by the lakeside. What could be a better pairing!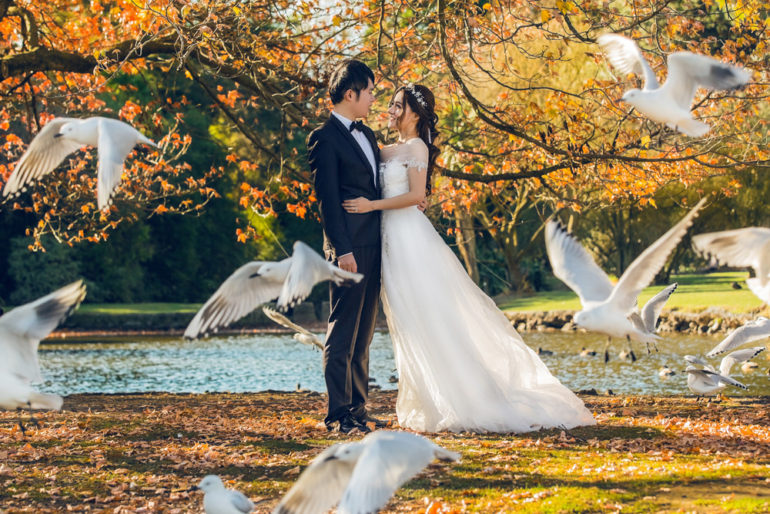 Take a classic walking-through-the-woods photo
Because no autumn photoshoot would be complete without a shot of you strolling through the woods filled with pretty autumn trees.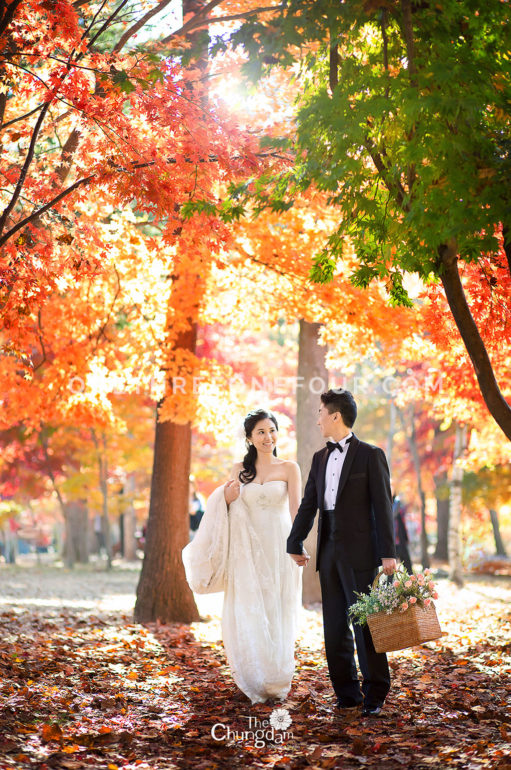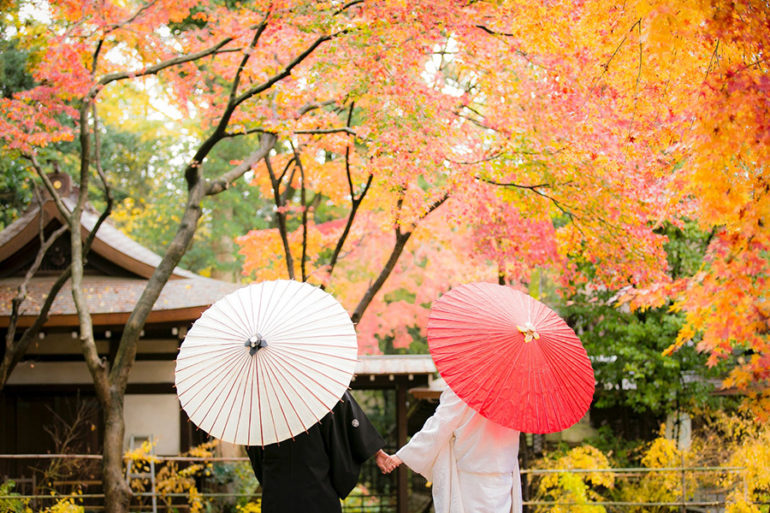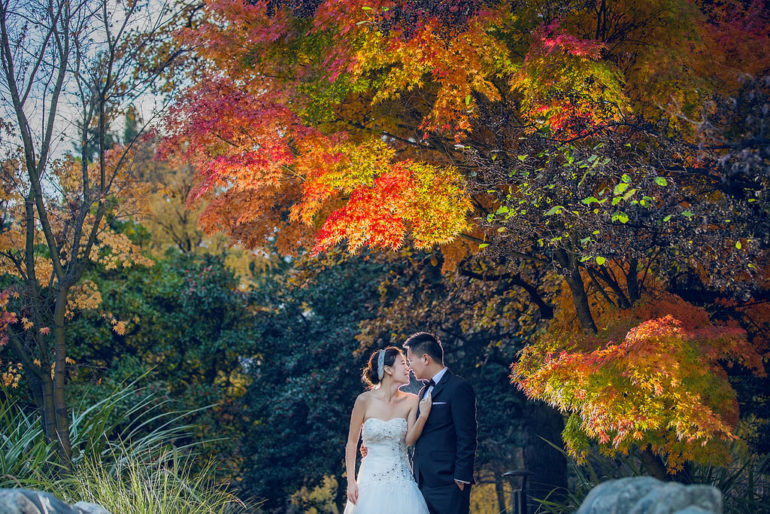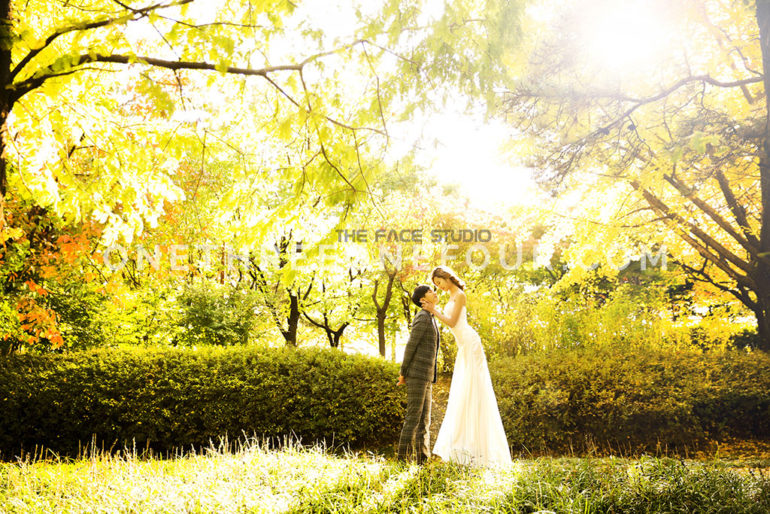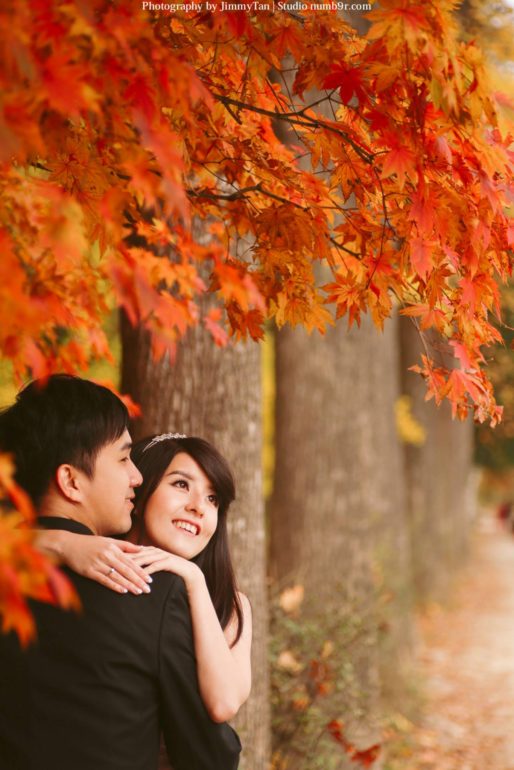 A building wrapped in maple leaves
Even if you don't plan to go out into nature, autumn abounds in the city too. Find a building wrapped in autumn foliage and snap away!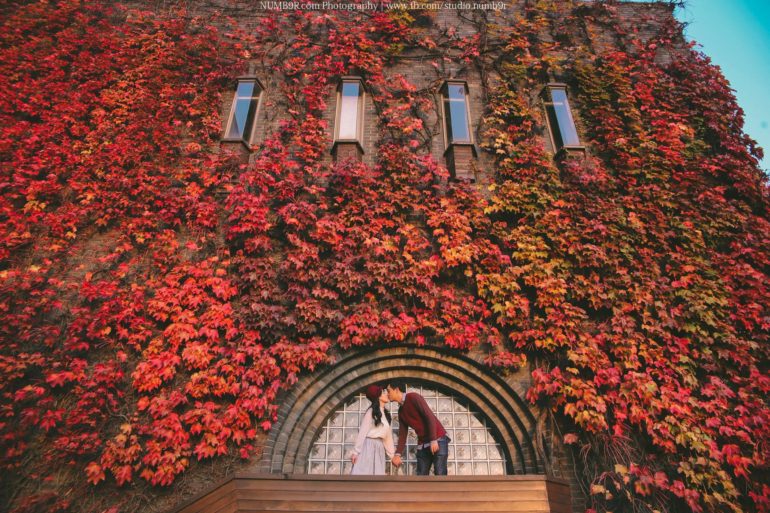 With its just-right weather and beautiful warm-hued trees, autumn is definitely a season to consider having your engagement photos taken. After all, who can say no to these gorgeous fall foliage?
If you're one of those who can't say no, we have good news for you! We're having an autumn promotion for our Korean studios which includes a free outdoor maple shoot leaves shoot and free videography thrown in. Check them out and get the autumn engagement photoshoot of your dreams!