Lake Tekapo is a must-visit place for all tourists and a must-shoot location for couples heading to New Zealand for their pre-wedding photoshoot.
What exactly is so special about this lake that everyone gravitates towards it?
We have compiled a list of photos taken at Lake Tekapo that will show you just why everyone loves it. It is one of the most beautiful places in New Zealand and you'll be in love with it at the end of this article.
SEE ALSO: 5 Beautiful Lakes In New Zealand That Are Not Lake Tekapo
Gorgeous Lupin Field 
The thing that distinguishes Lake Tekapo from other places is the pink and purple lupins surrounding the lake. These beautiful lupins are actually weeds but they surely are the prettiest weeds there can be! The endless field of pink is every girl's dream background.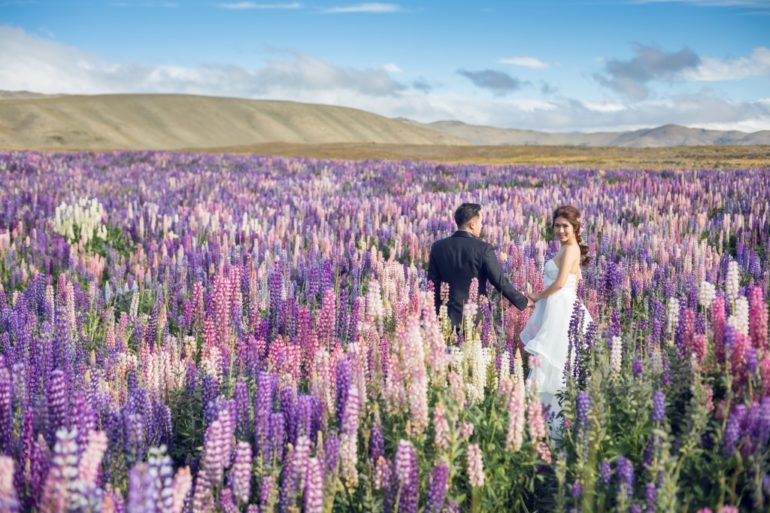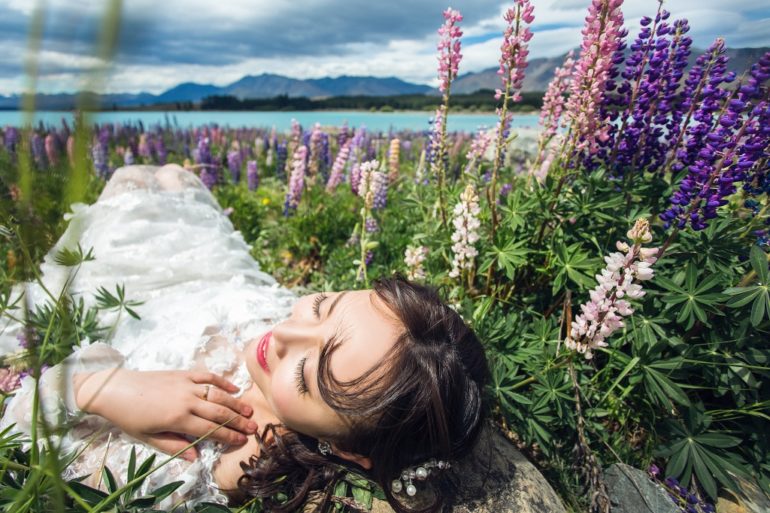 Church Of The Good Shepherd
Another iconic structure situated at Lake Tekapo is the Church of the good shepherd. This little church and its stone wall is one of the most popular picture spots and it looks magical when illuminated at night.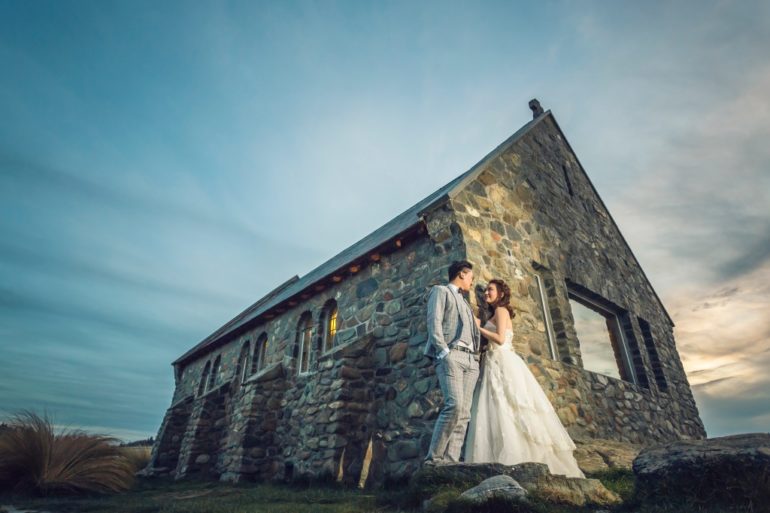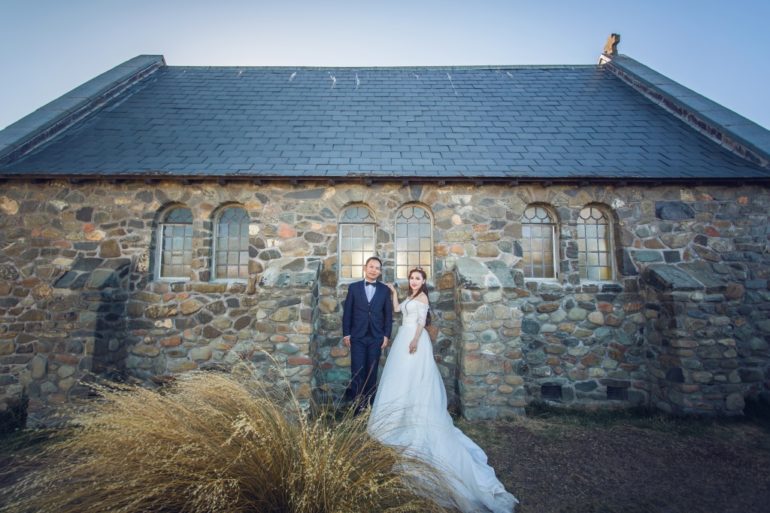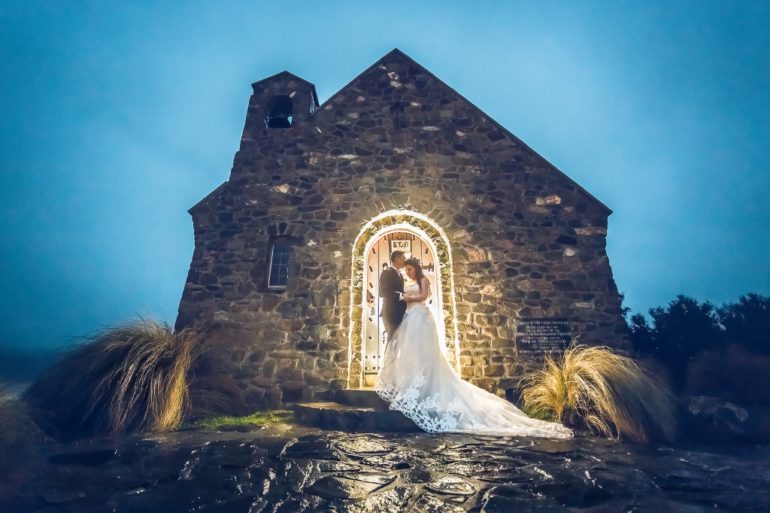 Golden Foliage
Autumn at Lake Tekapo gives off a vastly different feel from Summer's vibrant lupins. You can witness the changing colours of autumn from the lake and the colours of fall look dazzling in pictures.
SEE ALSO: Why Autumn Is The Best Time For a Pre-Wedding Photoshoot In New Zealand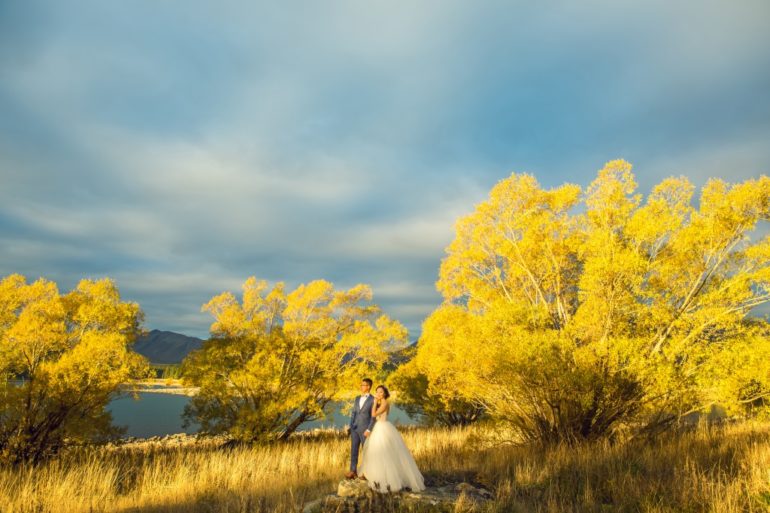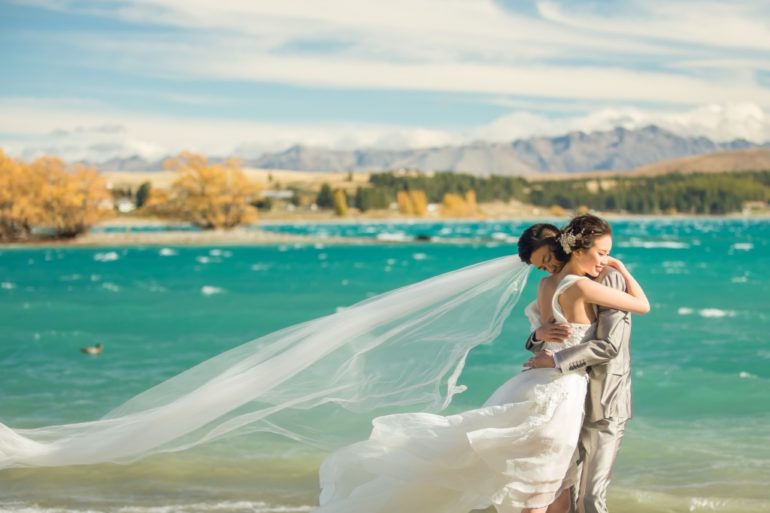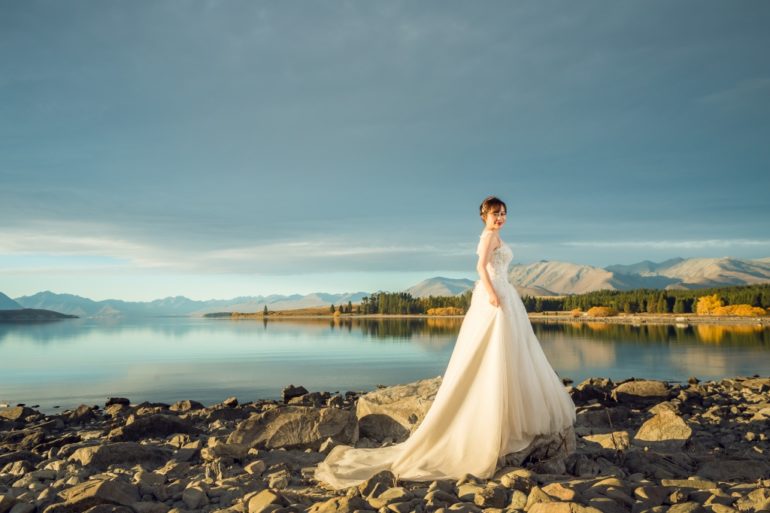 Turquoise Blue Waters
Like many of New Zealand's lakes, the water looks almost unreal. Lake Tekapo has one of the clearest waters that shine a beautiful turquoise in the day. Depending on the weather, the lake reflects the colour of the sky and its beauty is unpredictable. It is truly one of the most beautiful places you can have your photoshoot.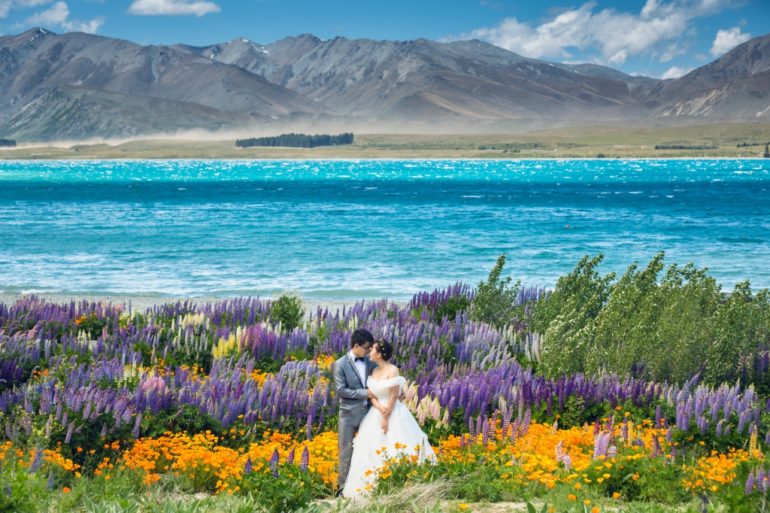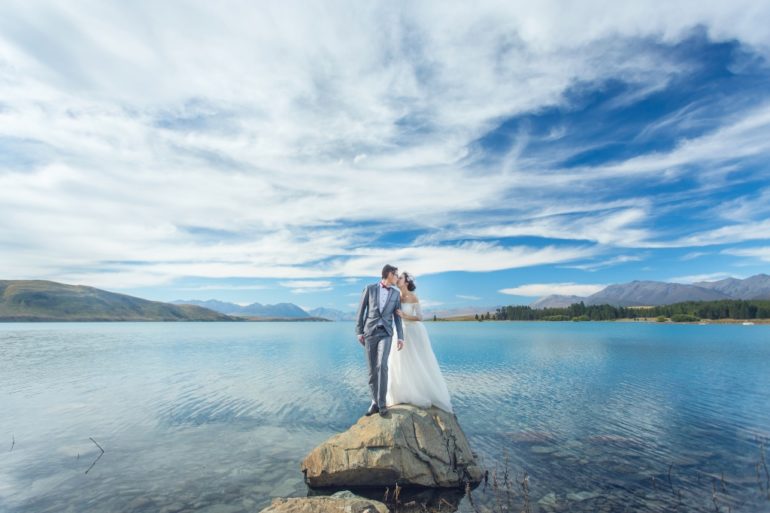 Snow Capped Mountains
As if the lake itself is not stunning enough, the vast ice-capped mountains at the back provide a majestic backdrop. Coupled with the turquoise blue waters, it is a combination to die for.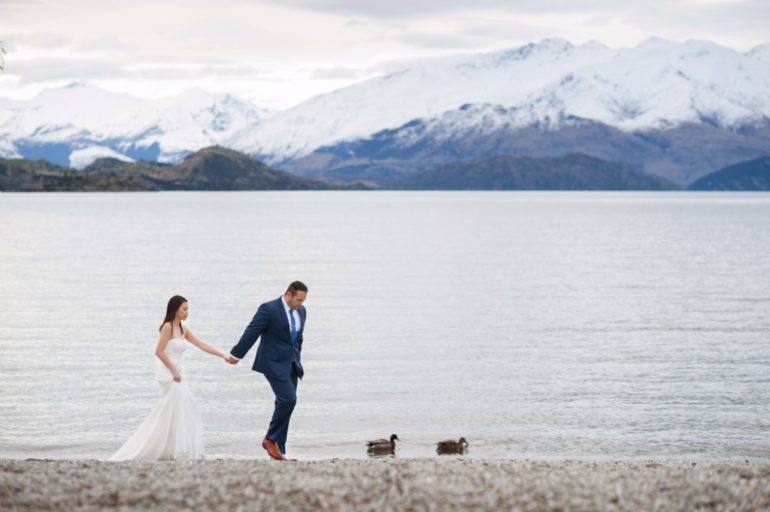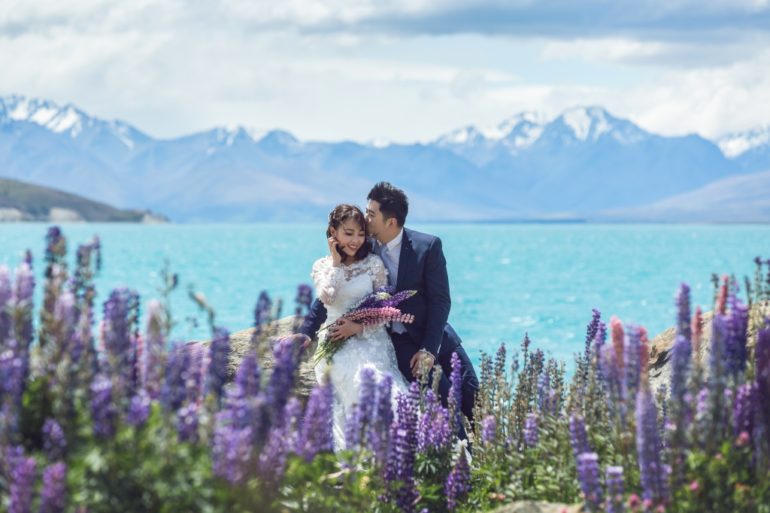 Blazing Sunset
Don't be too sad that you can't see the shimmering water when the sun sets because sunsets at Lake Tekapo are devastatingly charming on their own. The sky turns into a myriad of different shades that add a burst of colours to your photos. Lake Tekapo really does hold many different personalities that are equally brilliant.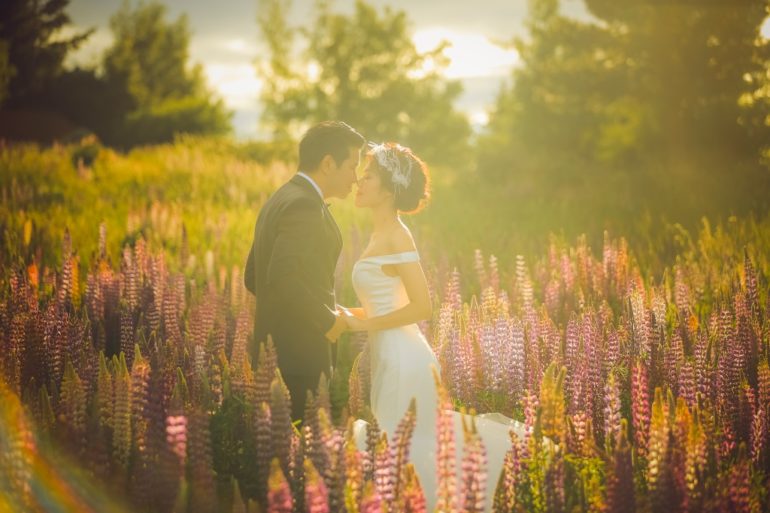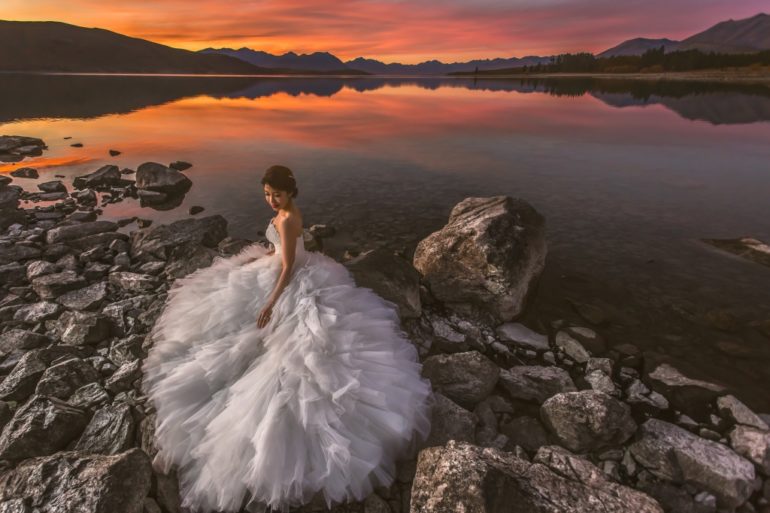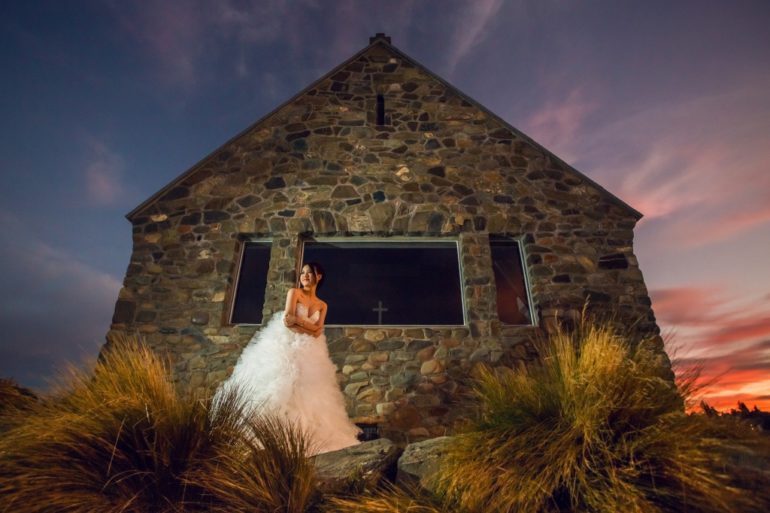 Diamonds In The Sky
Night time is when Lake Tekapo shines the brightest. Situated so far away from the city centre, it is the perfect place to admire the stars. Stargazing at this lake is phenomenal and your pictures will turn out absolutely enchanting. If you're lucky, you may even catch the Aurora Australis that will make your photos more magical than they already are.
SEE ALSO: Starry Night Photoshoots In New Zealand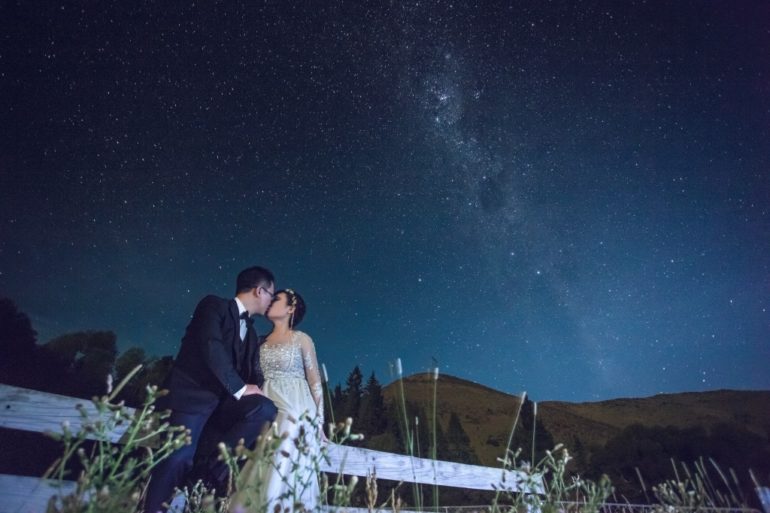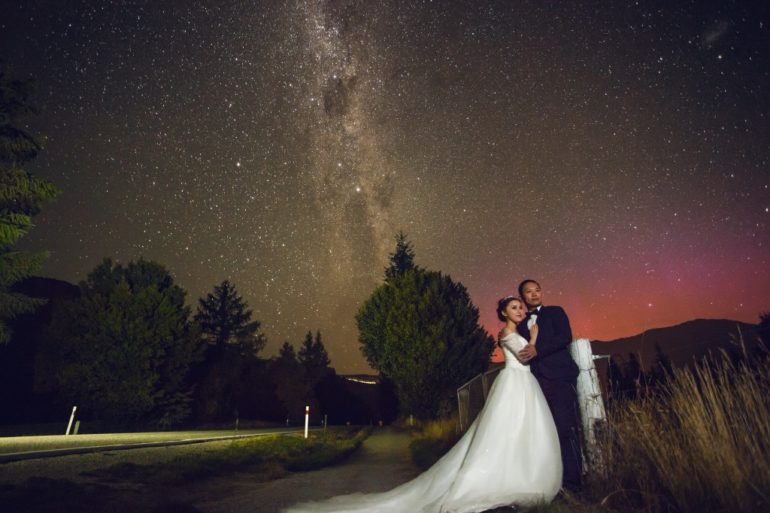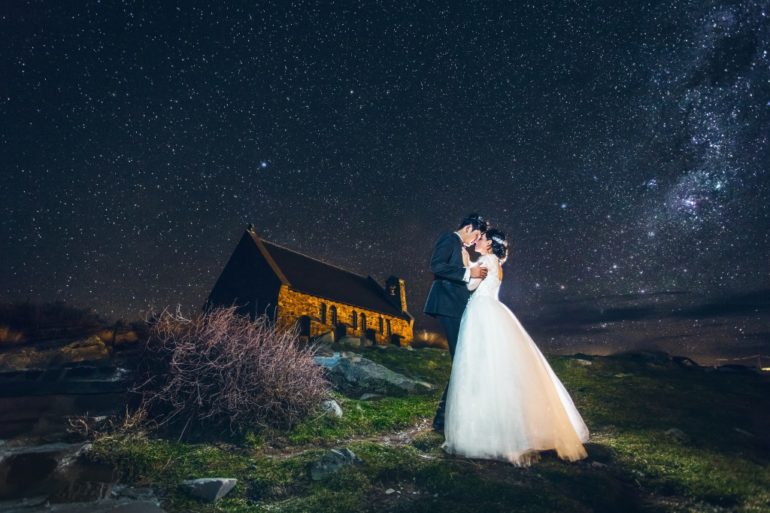 Join us for a New Zealand Pre-wedding Photoshoot!
If you are planning a pre-wedding photoshoot in New Zealand, remember to head to Lake Tekapo! You can also check out our 1 – 3 days New Zealand photoshoot itinerary to find out other places that we shoot at. If you have not decided on a time to shoot, find some inspirations from our NZ photoshoots taken in all season.
We also offer helicopter shoots at the top of New Zealand's mountains for an even more breathtaking view! For more information on New Zealand photoshoots, head to our website!