Whether you are going for a classy princess look or a cute and perky appearance, something as small as a hair accessory will instantly bring you a level higher! Small but essential, it allows you to inject your personality, at the same time, glamming up your entire look.
1. Tiaras
Deep inside every woman's heart lays a princess, waiting to be awakened.
Now, there's no better opportunity to live the life of a princess by transforming yourself into one! This is perhaps the only day that wearing a tiara would not be regarded as "excessive" and gaining unwanted attention so don't let this opportunity slip through your fingers.


2. Crown Jewel
If you're an imposing woman and lives everyday like a queen, then the crown jewel would definitely fit you best.
Find a backdrop that resembles a royal palace to complement your look!

3. Flower Crowns
One of the most popular hair accessories amongst brides, this is a feminine option that goes really well with almost any wedding gowns!
From nature-inspired to bohemian, rustic or mysterious weddings, a flower crown is definitely a versatile choice!
There are so many variations of flower crowns that you'll be spoilt for choices and there is definitely a kind that intrigues you the most.
READ MORE: 10 Types of Flower Crowns To Brighten Up Your Wedding Look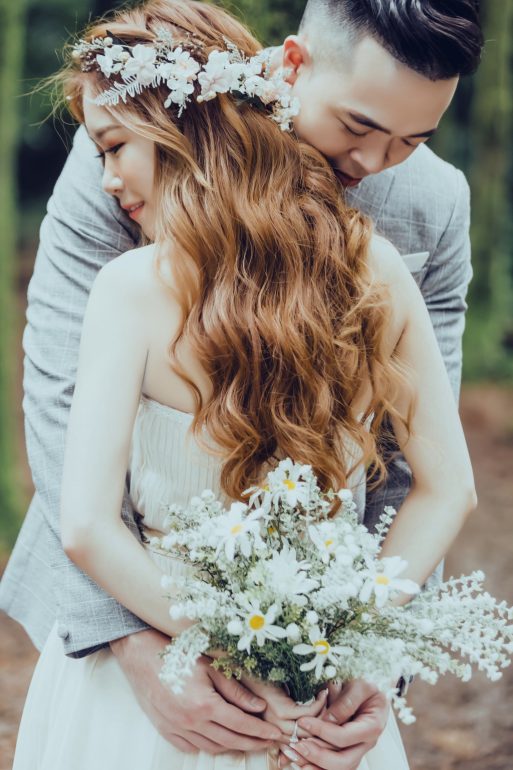 4. Hairpin
Something that we are all familiar with and needs no more introduction- hairpin.
If you want your hairpin to pop, a good tip would be to choose something that has a strong contrast against your hair colour!

5. Hair Comb
Hair combs are larger and more exaggerated pieces which are more suitable for brides who are wearing a plain gown!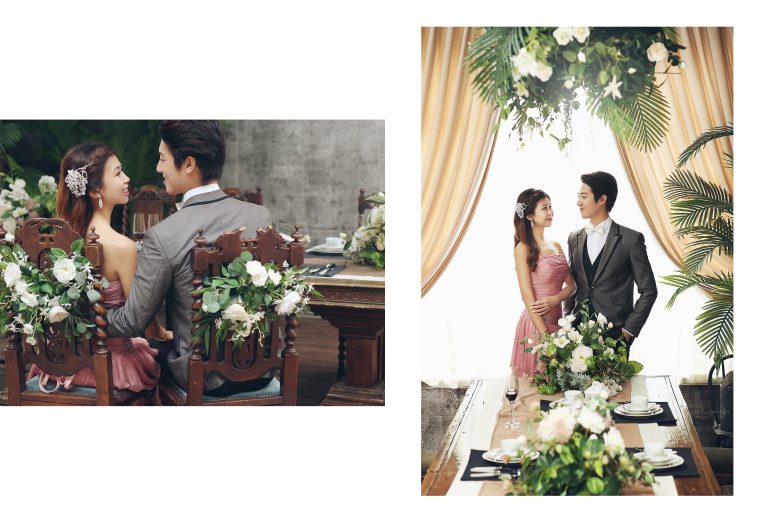 6. Hair Band
If you are looking for an elegant bridal hair accessory that is easy to put on, a hairband adorned with crystals and glitters would be your go-to option!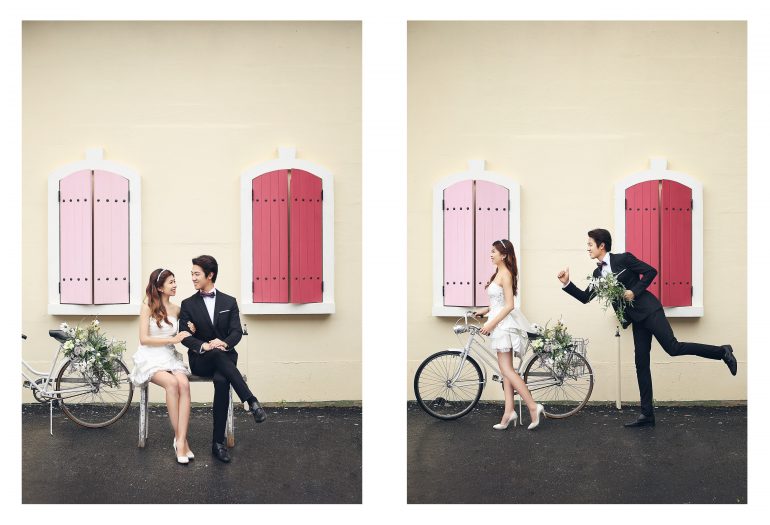 7. Halo
If you prefer silver or gold pieces instead of flowers, a halo is probably what you are searching for. Halo are usually lined with pearls, crystals, stones or flower and leaves. Regardless of which design you go for, it is sure lovely to wear to add a little detail to your wedding ensemble.
7. Draped Clips
A more elaborate type of hair accessories with chains draping down which creates a romantic look for Her.
This is also fitting for brides who want a Bohemian style wedding.
Credit: Lace and Favour
Credit: Lace and Favour
8. Hair Vine
Perfect for those who are going for a hair updo! Half princess updo or braids, it is going to sit nicely on top and the results are going to look beyond amazing!
If a half princess updo is your dream bridal hairstyle, remember to curl the bottom of your hair for a more romantic look.


9. Hat
Hat-lovers out there, you don't have to compromise and follow the mainstream! Go against the grain and pick your favourite that goes with your wedding dress and theme.
This does not only offer a nice twist to the usual wedding accessories gallery but it also serves a pragmatic purpose – blocking the sun! Your skin is certainly going to thank you after a long day of shoot.
10. Birdcage Veil
For brides who love a little more sophistication, you may consider wearing a birdcage veil. Draping over one's face, it sure does add a little mysterious yet classy vibe!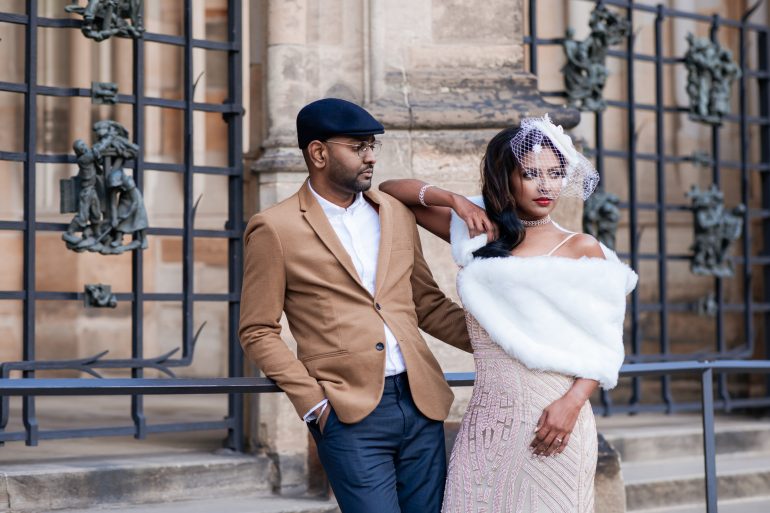 So, which type of accessories do you like the most? Let us know in the comments and don't forget to check out other useful guides we have prepared for you!