With everyone obsessing over the flower crown snapchat filter, it's no surprise that these make great accessories for a bride too.
This pictorial guide consists of a collated list of different kinds of crowns in hope to help brides-to-be determine the type they want to wear, or even inspire them to wear one on their big day!
1. Mixed Coloured Flower Crowns
There is nothing like a colourful headpiece to make your entire wedding look STAND OUT. A flower crown with mixed colours will often mean one with different types of flowers as well. This would allow you to play with different tones and even textures. Such a flower crown will be a great option if your wedding is following a colour palette. For example, if the wedding palette is going to be purple, your flower crown can be made up colours that will complement it. Such as shades of purple, pink and cream! 
2. Single Coloured Flower Crowns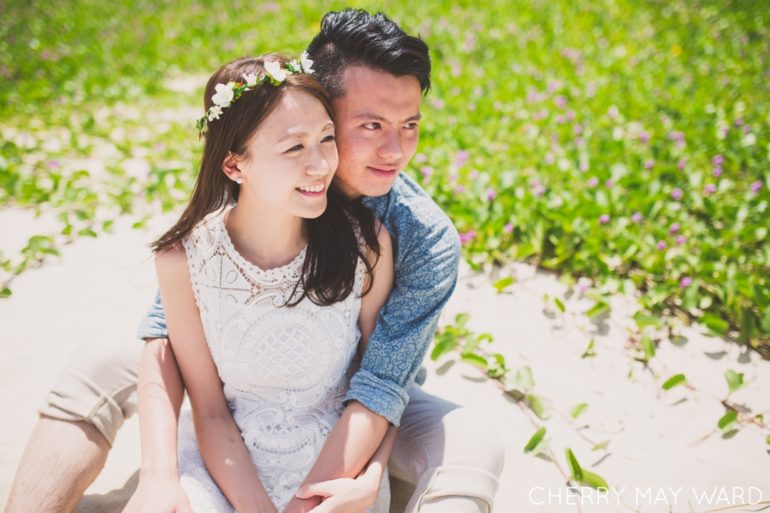 Photos By: CMW Photography 
Flowers in a single colour will also make a great looking crown. This flower crown will be suitable for brides-to-be looking at an accessory that is bolder as they tend to bring a pop of colour to the wedding!
4. Crown Veil
Brides-to-be who can't decide on a flower crown or a traditional veil? Well, why not have them both? 
5. Matching Flower Crown and Hand Bouquet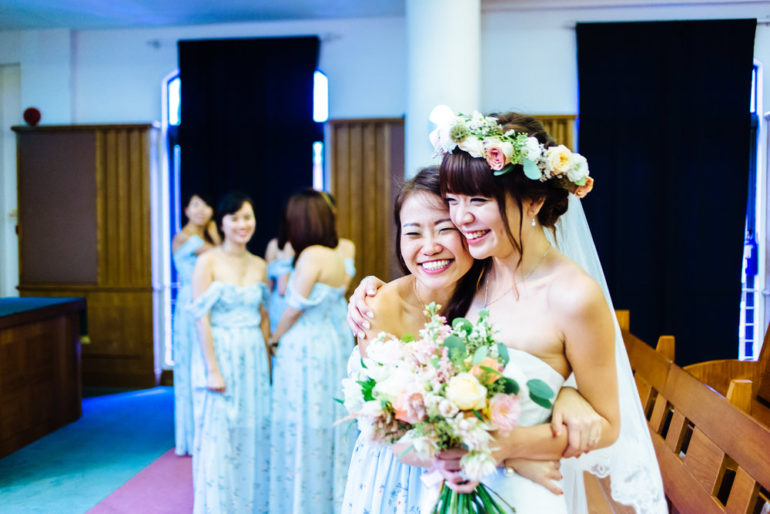 Photos By: Chris Chang Photography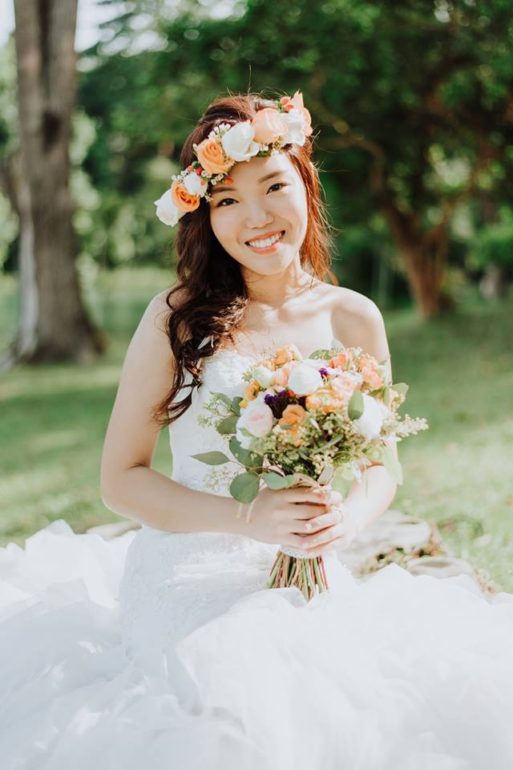 Photos By: Andri Tei Photography
Having a matching flower crown and a hand bouquet will bring about consistency to your entire wedding look. This will make also make it easier to coordinate and you will have one less thing to worry about! 
6. Baby Breaths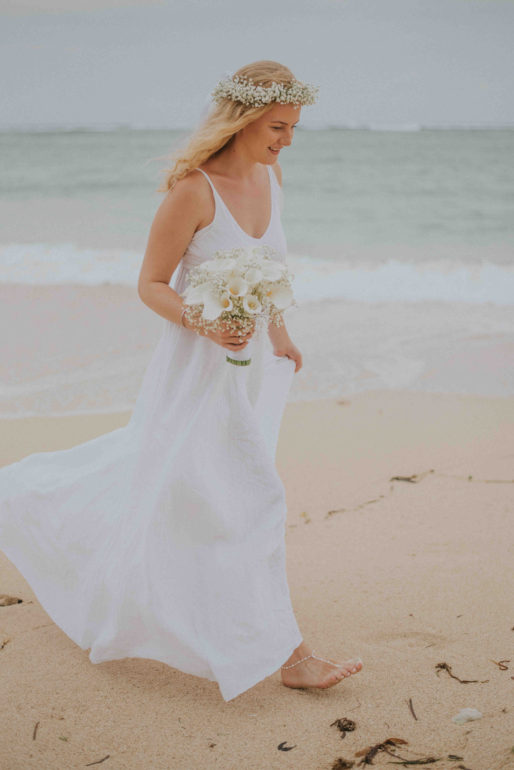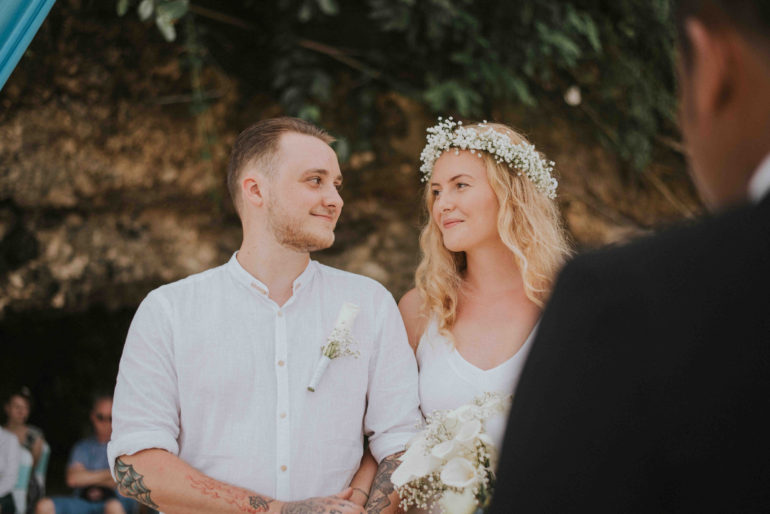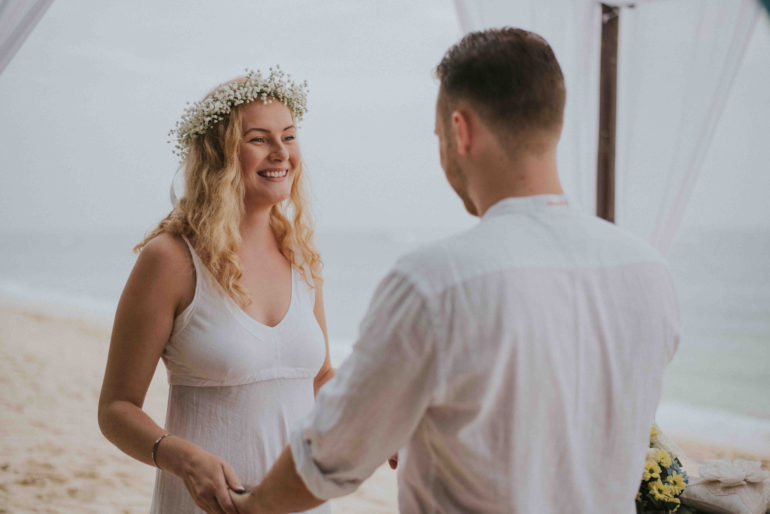 Photos By: JIWA Photography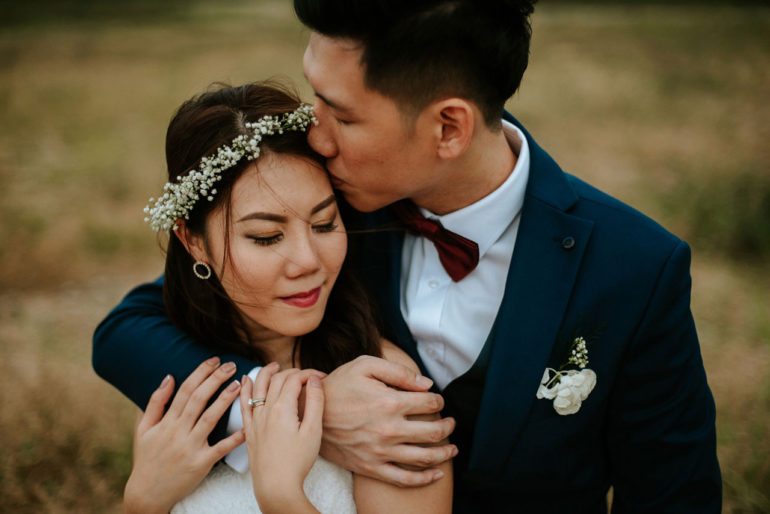 Photos By: Smittenpixels
If your wedding gown is full of details such as lace, but you still wish to wear a flower crown? Fret not, try something more simple such as baby breaths! They would look beautiful on your head without looking like you have too much going on.
7. Daisies
Similar to baby breaths, daisies are really small flowers. Hence, they'll make great headpieces if you're looking for something more subtle. Instead of a flower crown, you can also have small stalks of daisies inserted into your braids!
9. Flower Crown of Leaves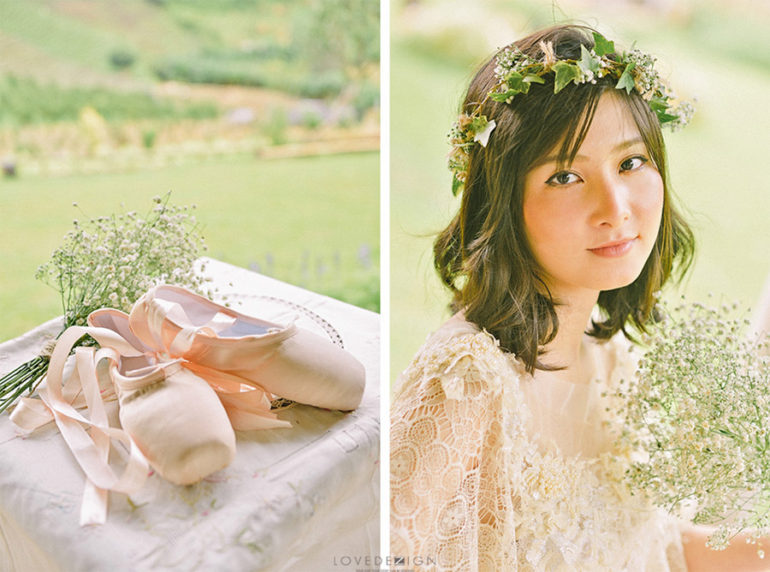 Photos By: Lovedezign Photography
For the less girly girls, a floral crown is still possible when it's entirely made up of leaves! Like any other flower crowns mentioned earlier, these will bring a pop of colour to your look and will even help channel a rustic vibe to the wedding.
8. Floral Hair Piece
This floral piece may not be a full flower crown, but it's an accessory that will still make you look dainty! For brides-to-be looking to bun their hair up, consider adding a statement piece like this! It'll look lovely for sure!
9. Florals at the Side
Instead of a full flower crown that goes around your head, try something different and place the florals at the side! Since it will only be at one side, you can work with layering more flowers to create volume. 
10. Florals at the Back
The last on the list is a flower crown with the main flowers facing the back. These will bring emphasis to your the back of your head so remember to have stunning hair! 
Brides-to-be out there, it'll be very easy to go overboard when creating your flower crown. You'll be presented with flowers in various shapes, size and colour. But remember, you shouldn't be wearing a piece that is so BIG, it distracts the guests from your face. These floral accessories ought to complement your entire wedding look.
When in doubt, simply return to this pictorial guide for a better picture! Or head over to our wedding photography marketplace to checkout portfolios of our photographers!