Client: Joy and Kelvin, From Seoul, Korea
A Charming Pre-Wedding Photoshoot in the Country Where They First Met
This lovely pair who came from opposite sides of the world found a future with each other on the tiny island of Singapore. From a one-in-a-million chance meeting, Joy and Kelvin saw a friendship blossom into love, and we are delighted to be able to share this couple's journey to becoming husband and wife!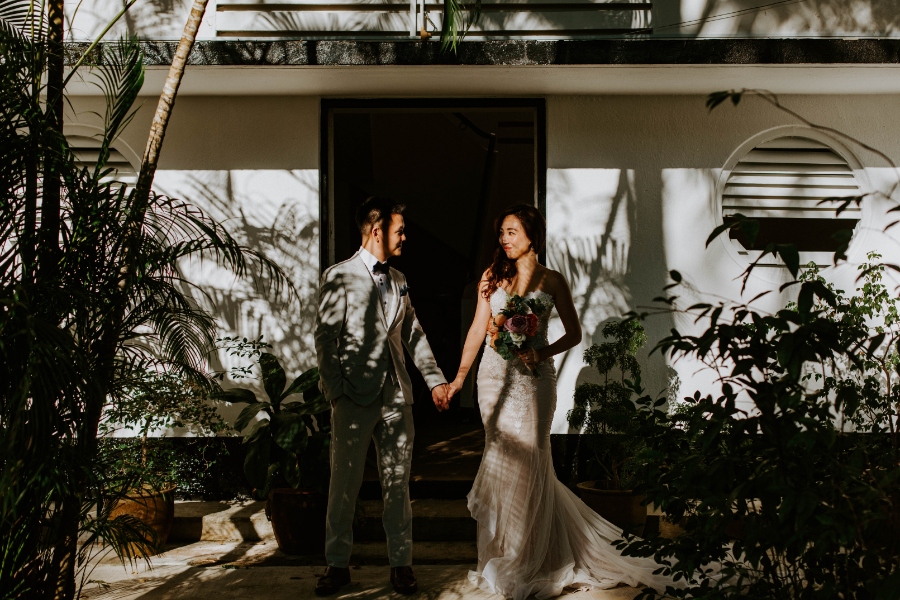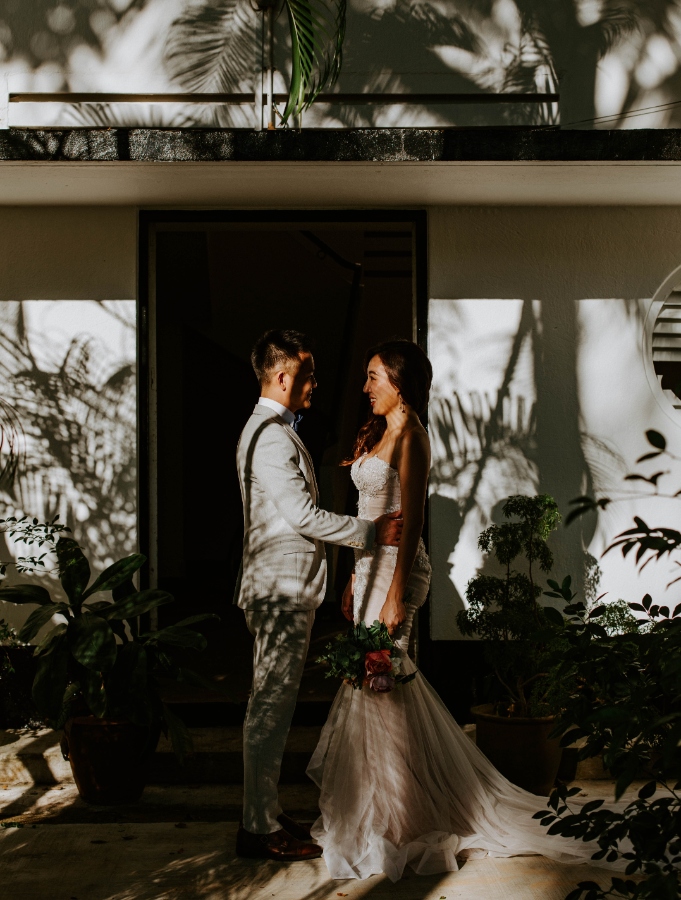 How They Met
It was a meeting that can only be explained by fate. Joy had just moved to Singapore from Seoul in 2016, and was out on Halloween night with her girlfriends. Initially headed for a rooftop party, they eventually had to change plans and attend another event at a friend's apartment as rain stood in the way of their fun. But Joy had no reason to complain, because her destiny was waiting for her right behind the doors to this party.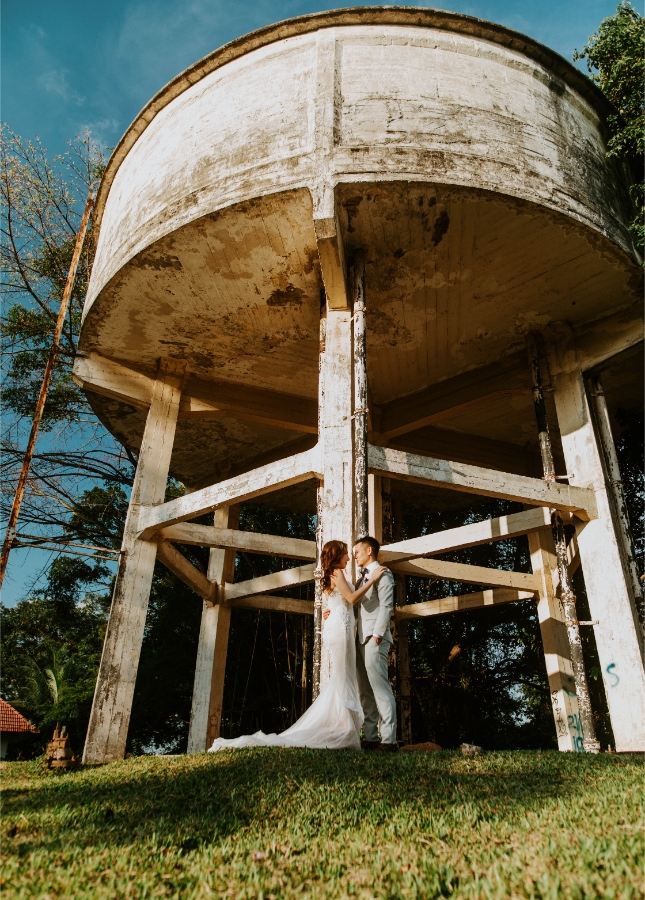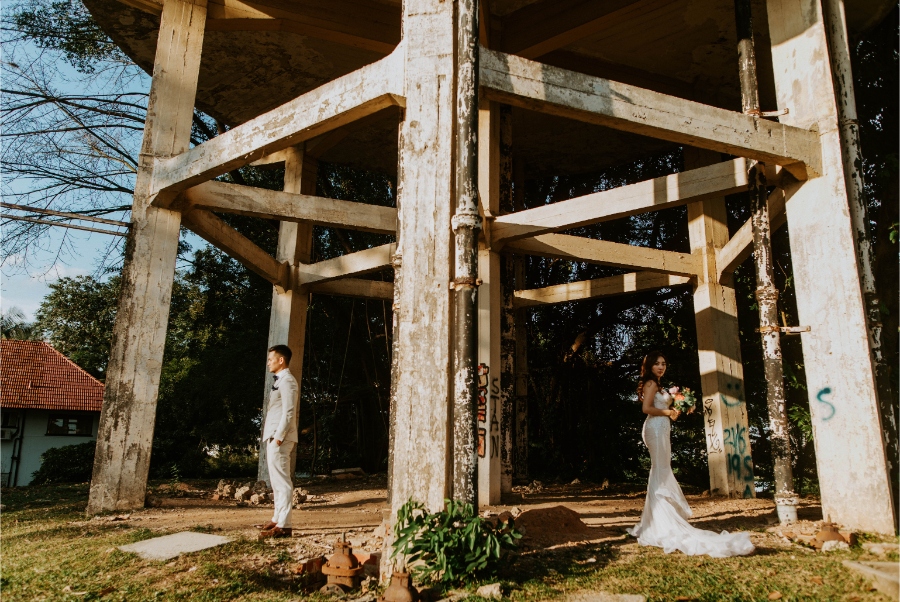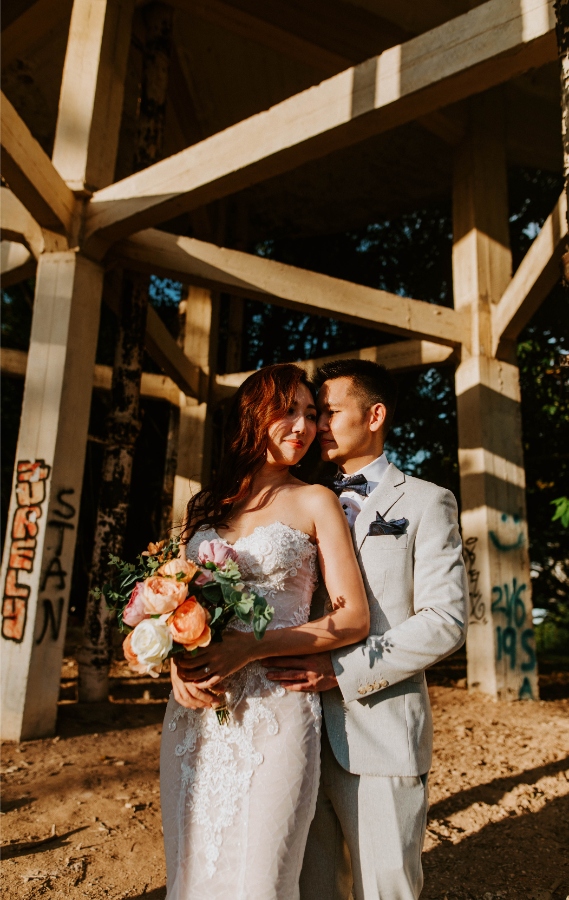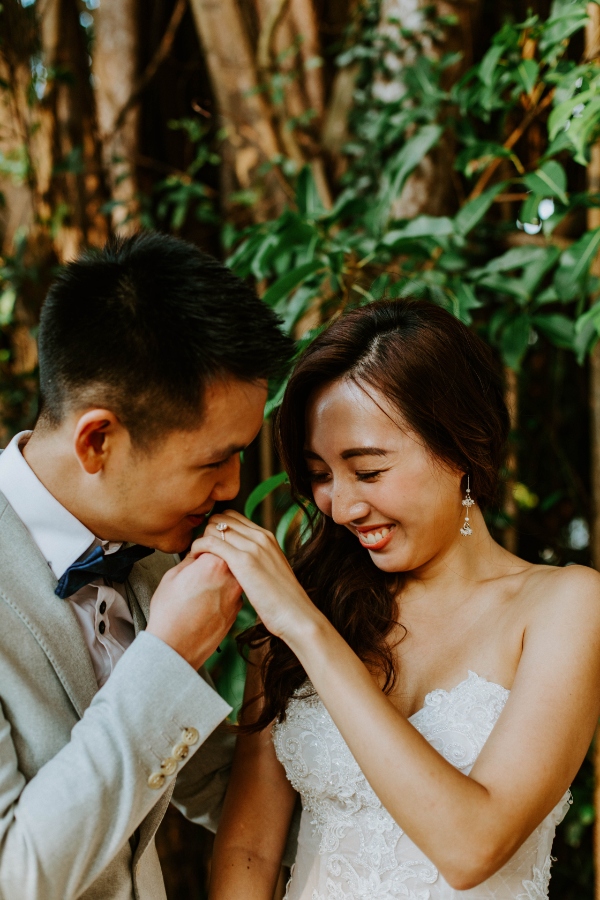 The Grand Proposal
Kelvin had the surprise proposal of many girls' dreams all planned out, on top of Isabelle Glacier in the south island of New Zealand. But it almost didn't go through! Joy, obviously unaware of Kelvin's grand scheme, had declined his suggestion to trek to the top of the glacier with crampons and hiking sticks due to her fear and concern for safety kicking in.
Kelvin did not give up just like that though. Changing up his strategy, he told Joy that they were going to wake up early the next morning before dawn, without giving any hints about the itinerary. That's how the couple ended up riding a helicopter up to the mountain glaciers the very next day at the break of dawn!
After getting off the helicopter to take in the majestic panoramic views on the snow-capped mountain top, Kelvin urged Joy to step to the edge to the peak and make a wish with her eyes closed. Having done what was told, Joy turned around only to find Kelvin already on one knee, with a ring in hand.
Needless to say, Joy agreed to marry him!
Why They Chose Singapore
"Singapore is a meaningful place for us as we don't think we would've met anywhere else in the world. We both moved here from Seoul (Joy) and New York (Kelvin) for work and then we met each other here. We have the most wonderful memories together in Singapore and we both love living here."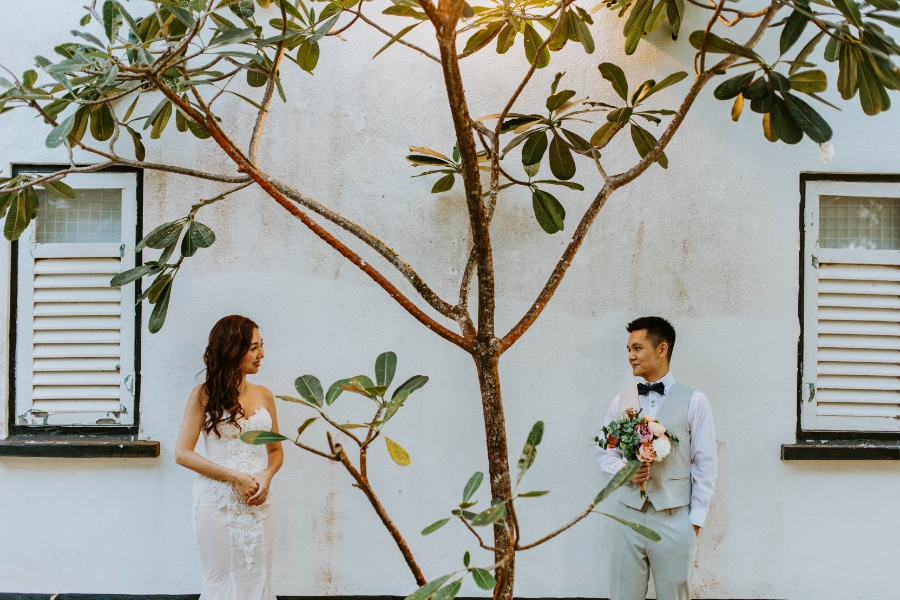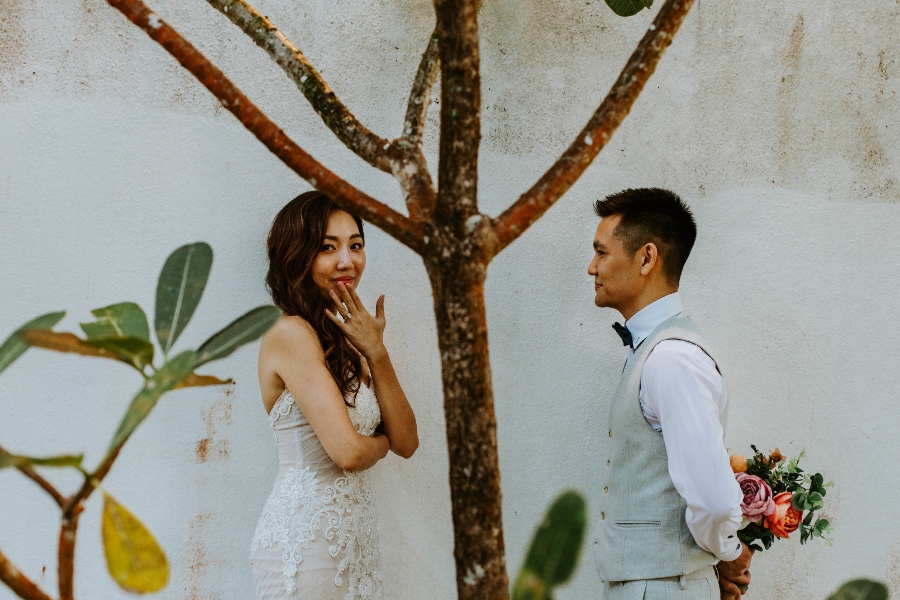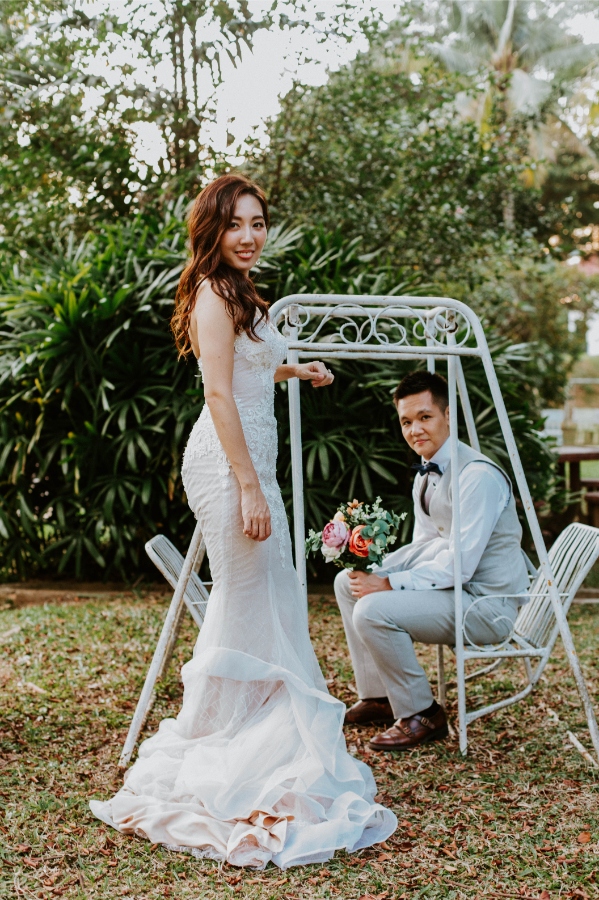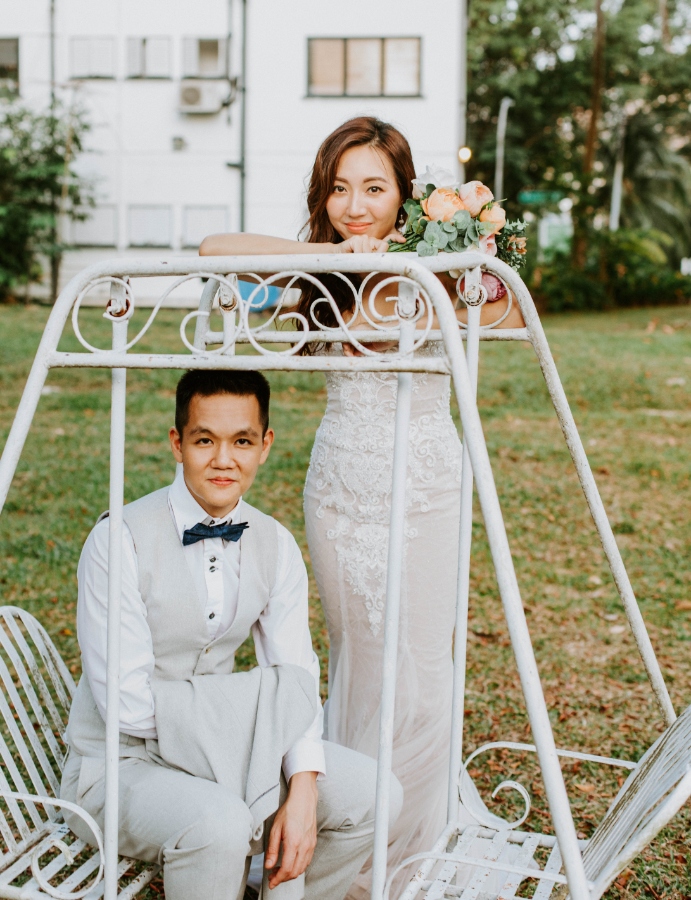 Most Memorable Moment From the Photoshoot
"When the photographer Choo played the song "Dancing in the Moonlight", and we swayed to the music together."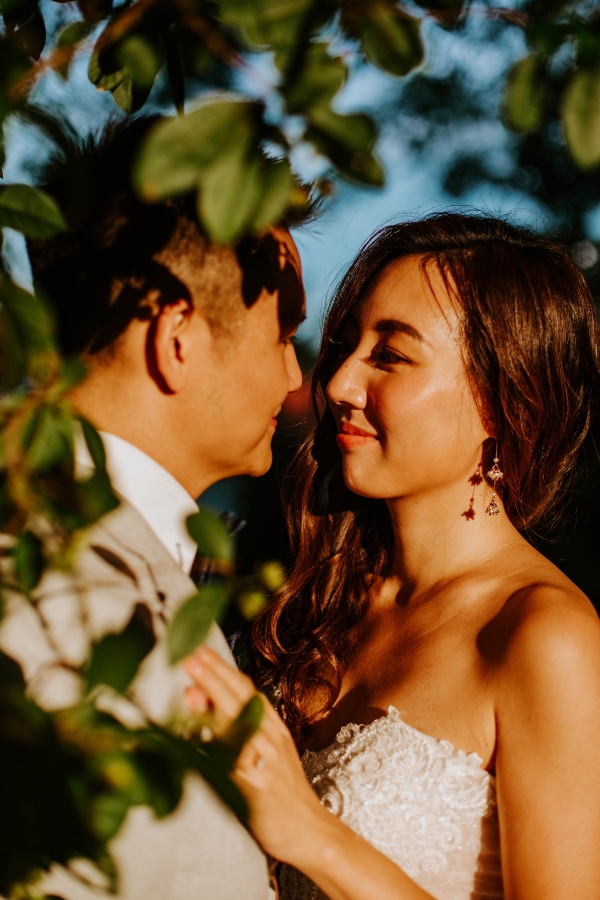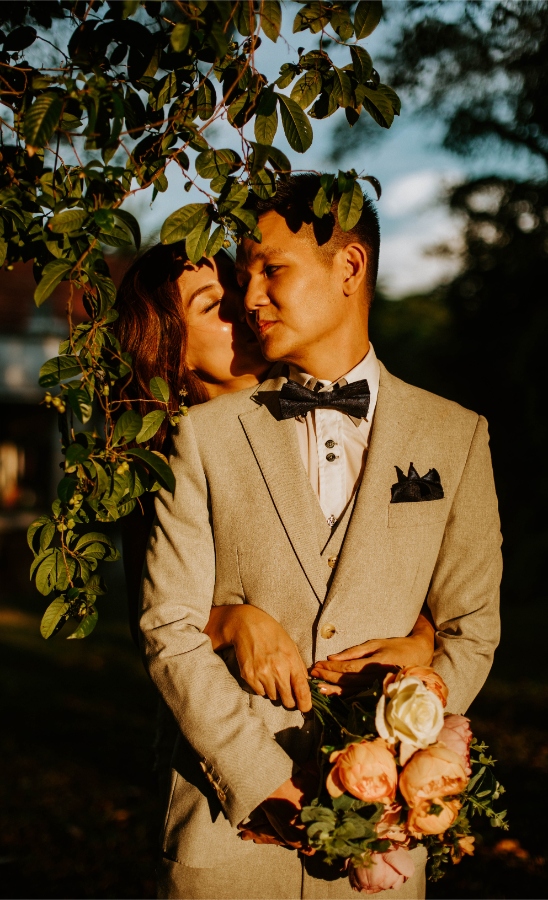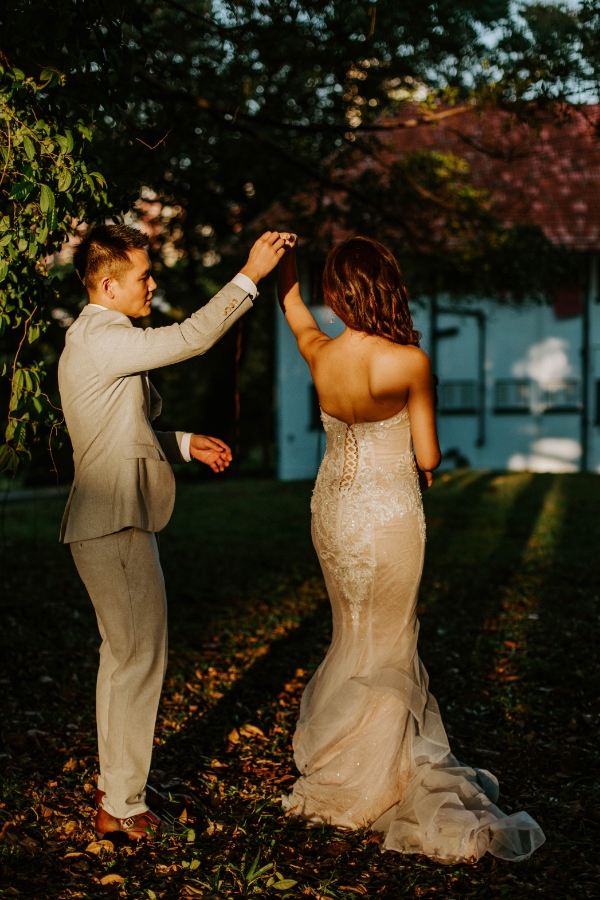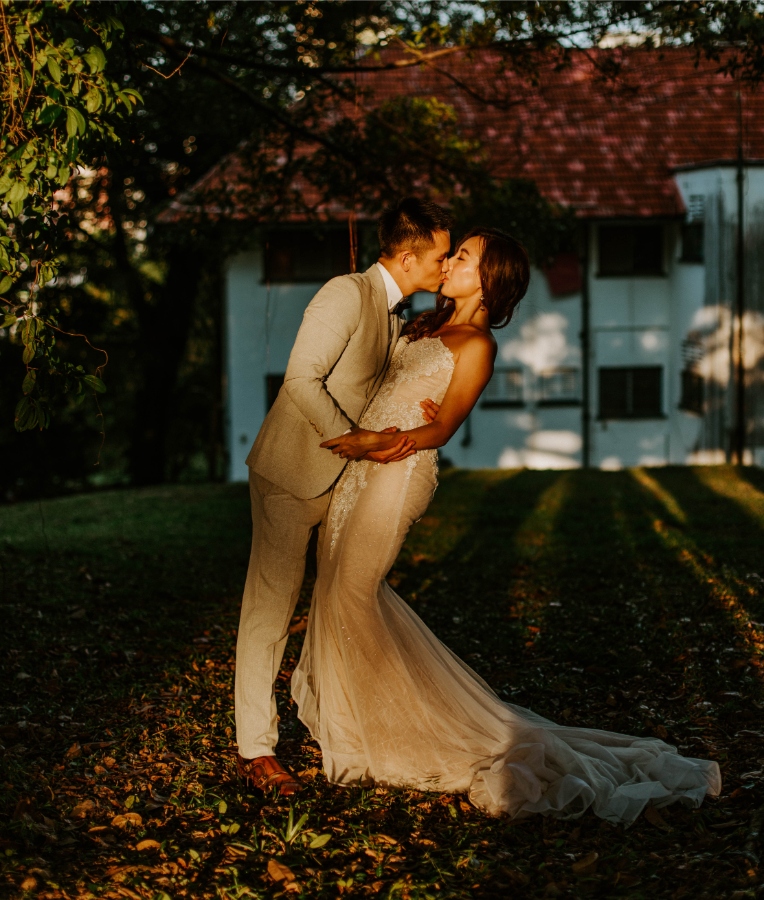 Experience with OneThreeOneFour
"Fantastic! Our pre-wedding photography was kind of a last minute decision so we contacted OneThreeOneFour like 5 days before our desired photoshoot day. Wanyong was very quick, flexible and immediately caught our needs and arranged everything for us from makeup/hair, dress rental to photographer. It was efficient, easy and fun."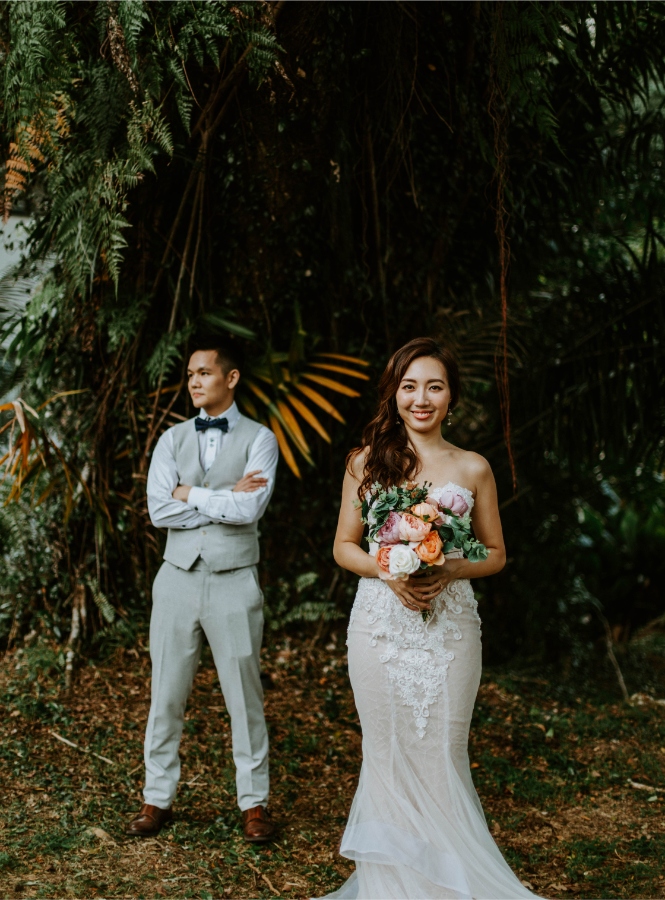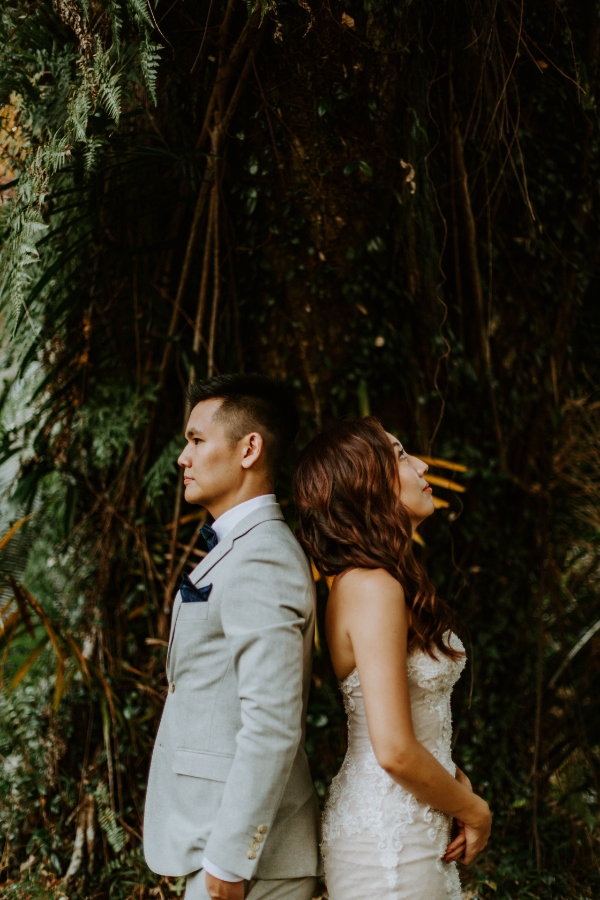 It was efficient, easy and fun.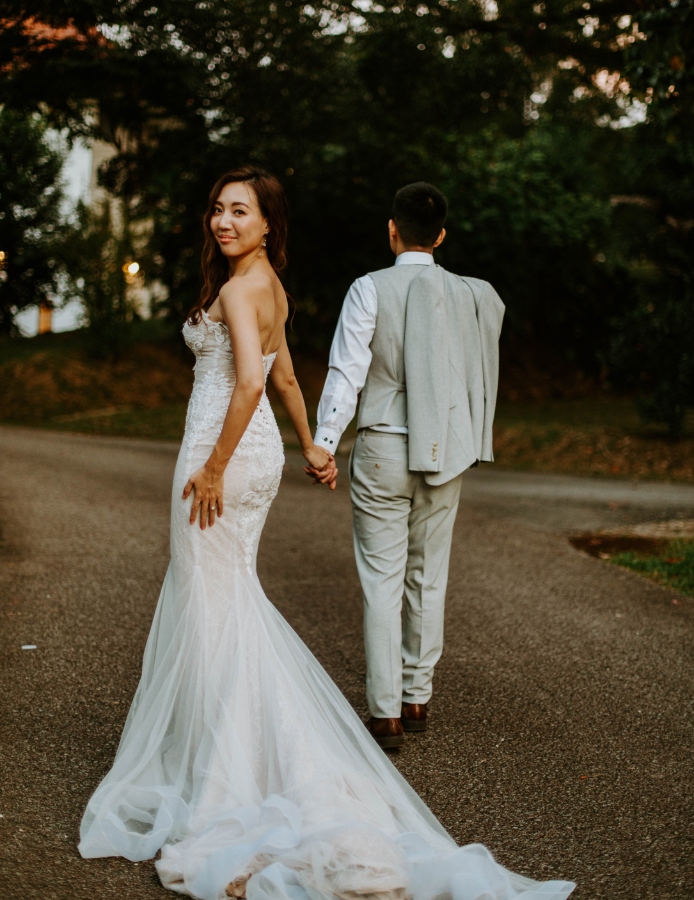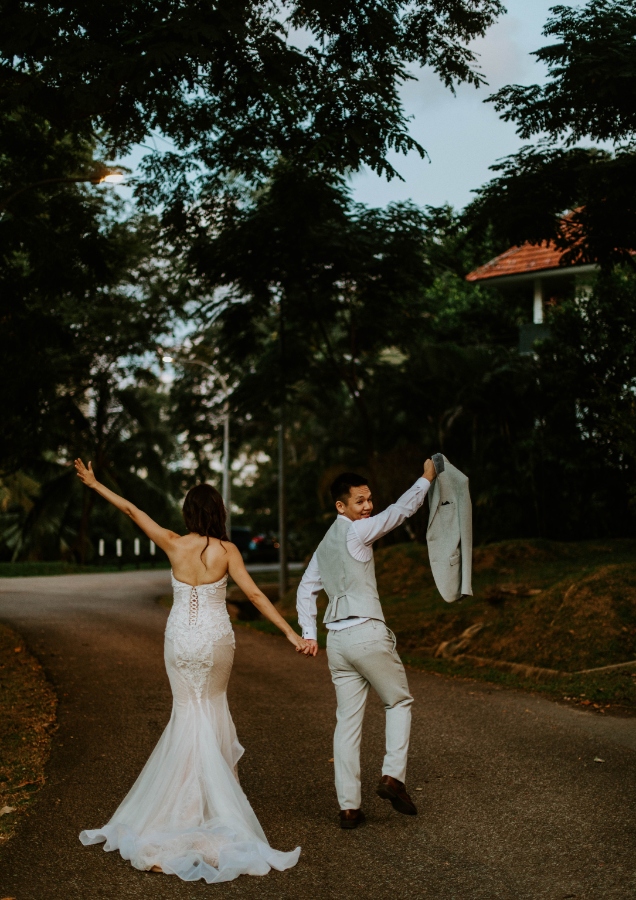 We definitely had a great time shooting for Joy and Kelvin and capturing these loving moments that will be added to their growing trove of precious memories together on this sunny island.