Singaporean couple Daryl and Samantha took off to the Great Ocean Road in Melbourne for a scenic road trip, but little did Samantha know that Daryl has had it all planned out and was preparing to propose at one of their stop-off points.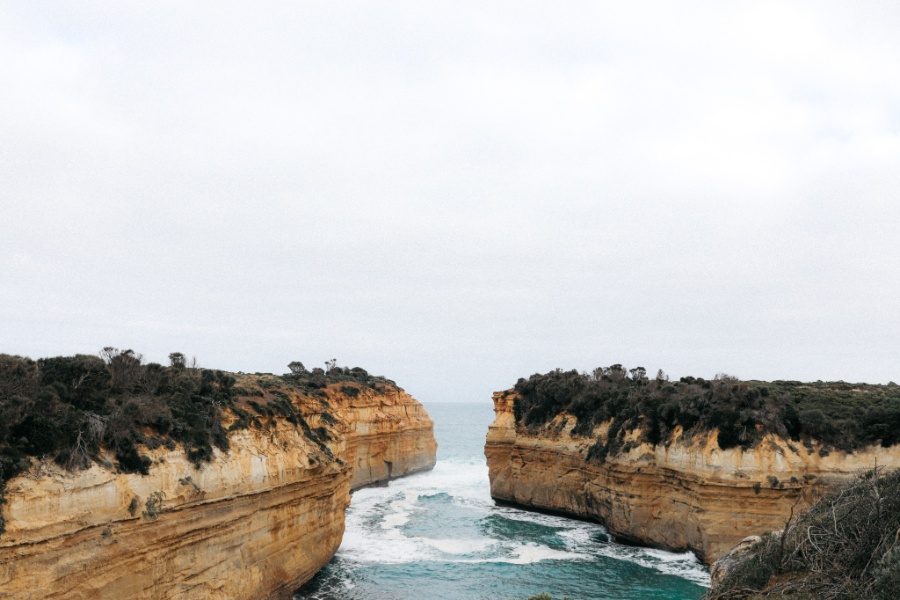 We suggested Loch Ard Gorge, for its orange beaches and incredible yellow-washed rock formations surrounding an inlet of clear, pearl blue water. The proposal was also strategically planned to happen during the golden hour, with the evening sunlight creating the most romantic setting by the beautiful stretch of open sea.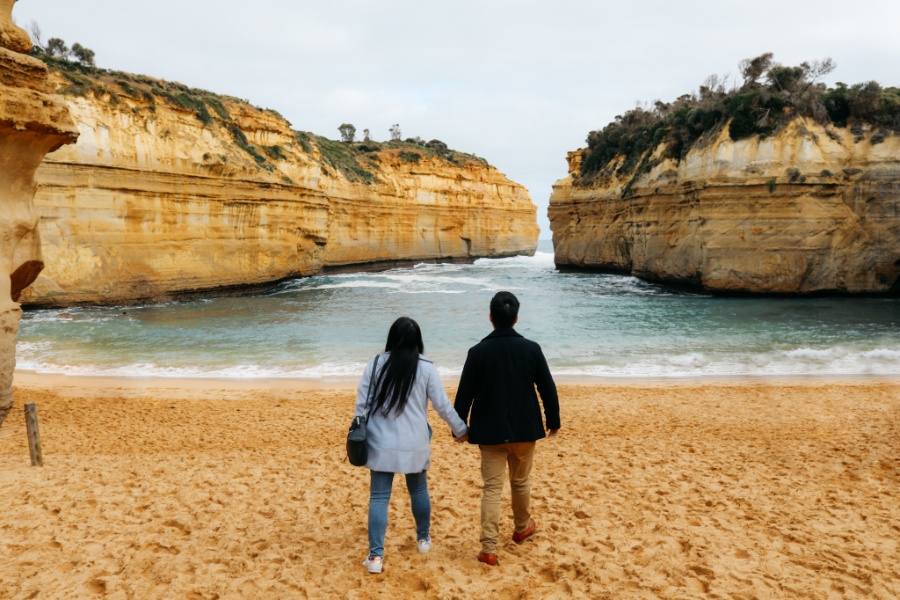 Our photographer followed the couple discreetly to sneak some secret shots as they were exploring the place, and waited behind the scenes for the moment where Daryl would pull out the ring.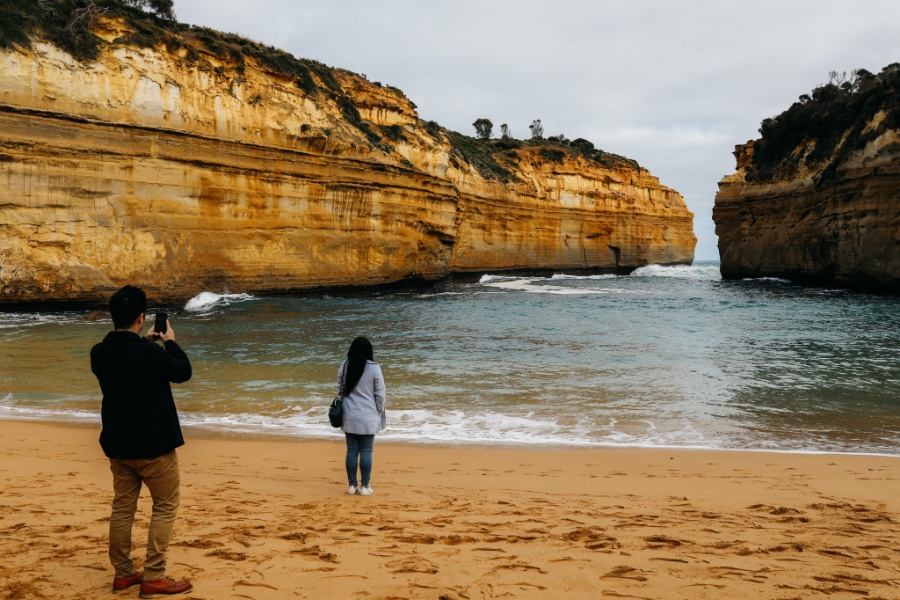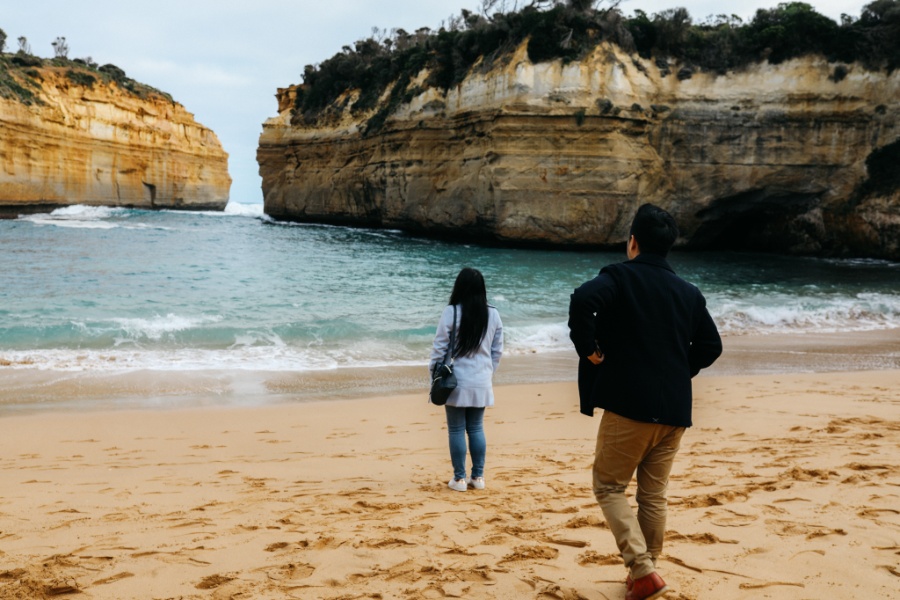 Finally, having brought Samantha to the perfect spot between two majestic cliffs, Daryl got down on one knee before the soft crashing waves.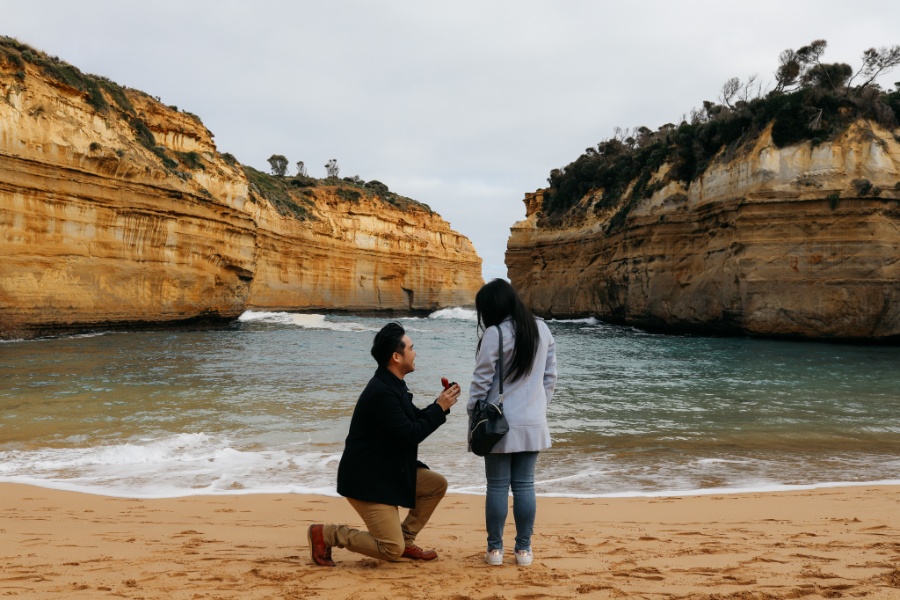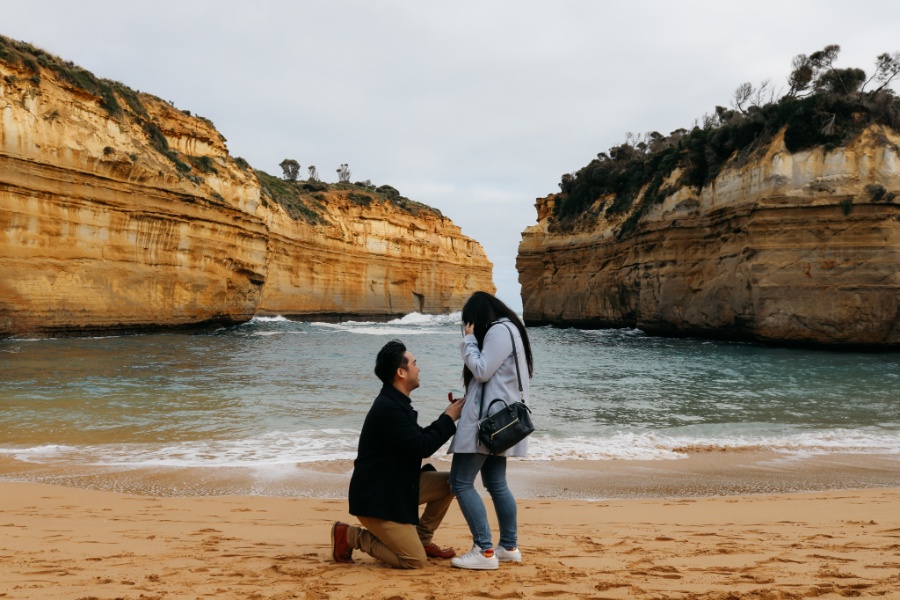 Shocked and delighted, Samantha let Daryl put the ring on her finger!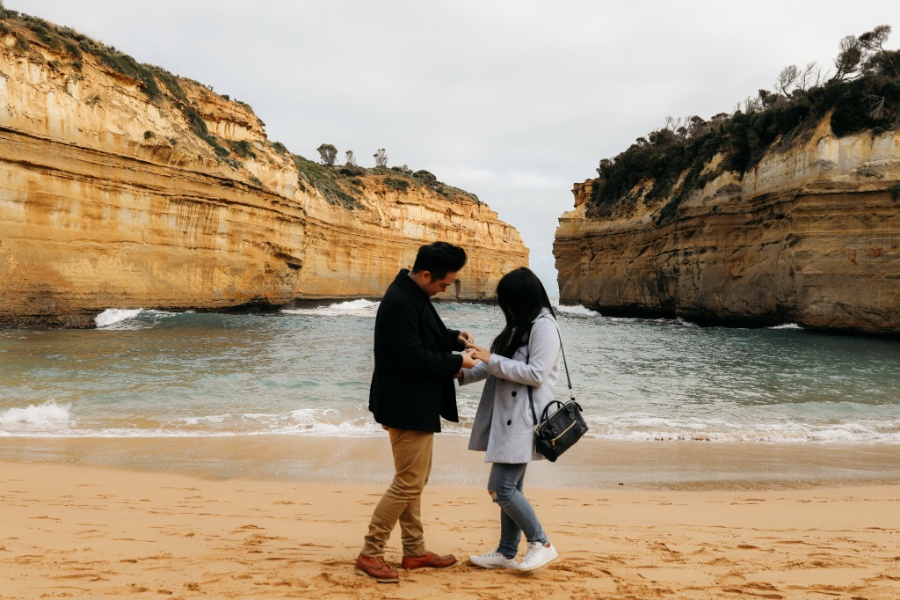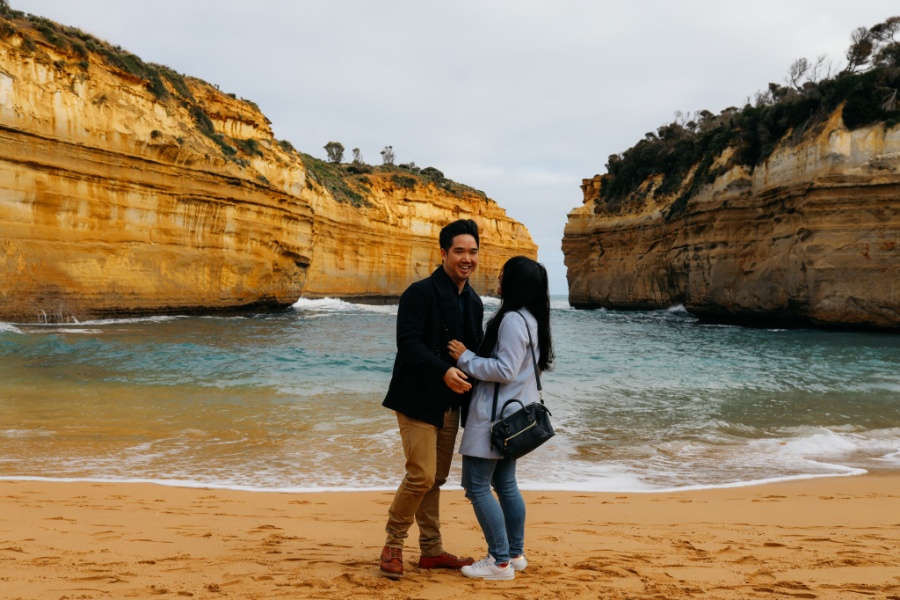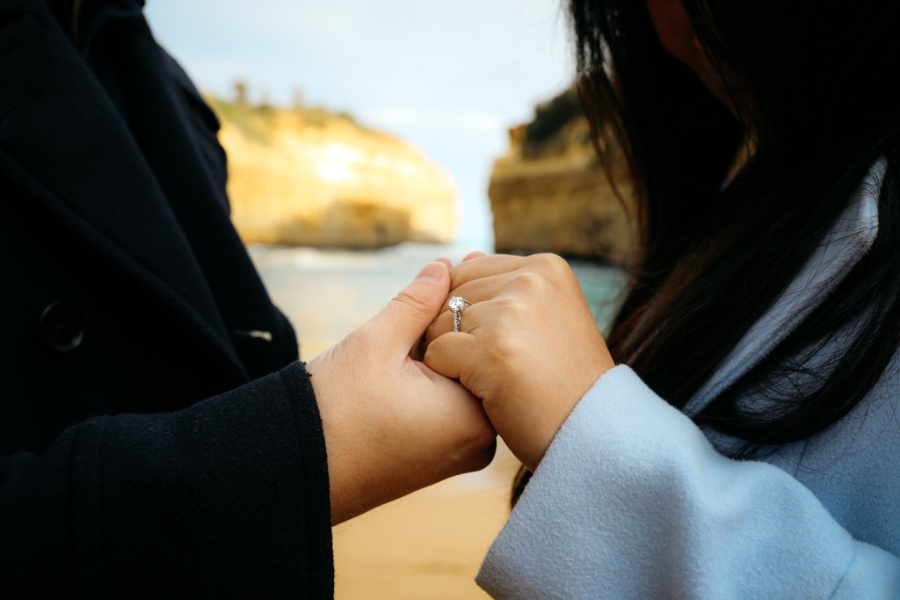 Spotting blissful smiles arm in arm, the couple continued their evening stroll accompanied by the stunning ocean view and wild greenery at Loch Ard Gorge, taking more photos to remember this special day.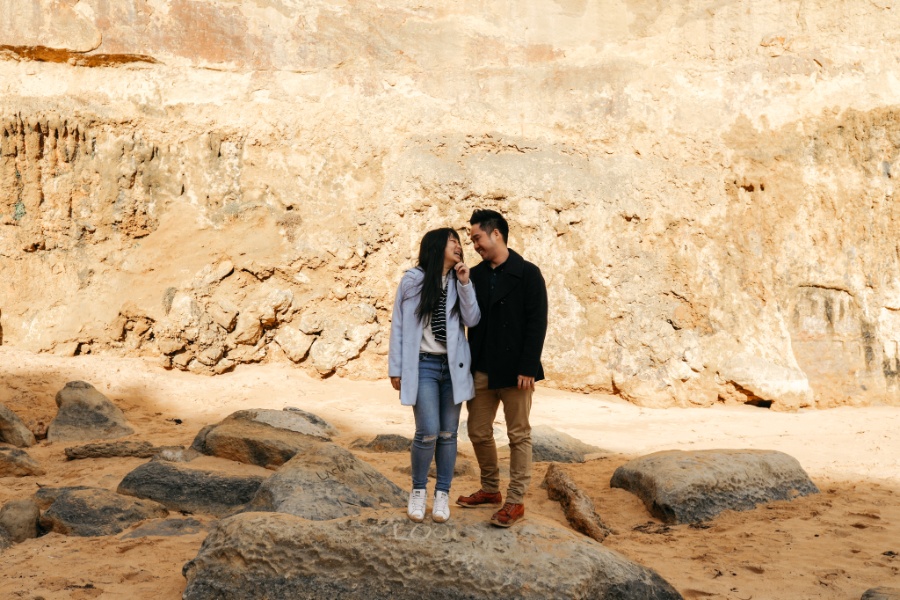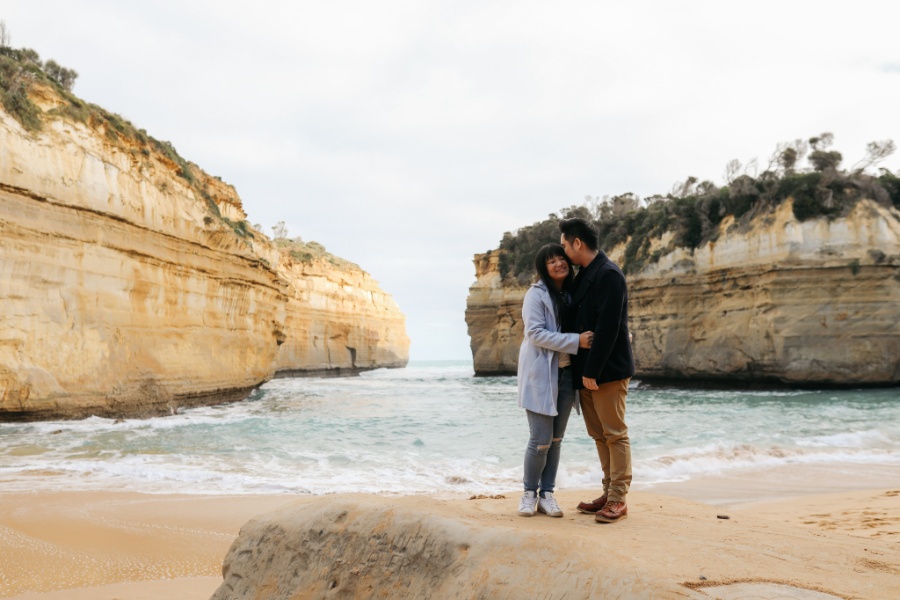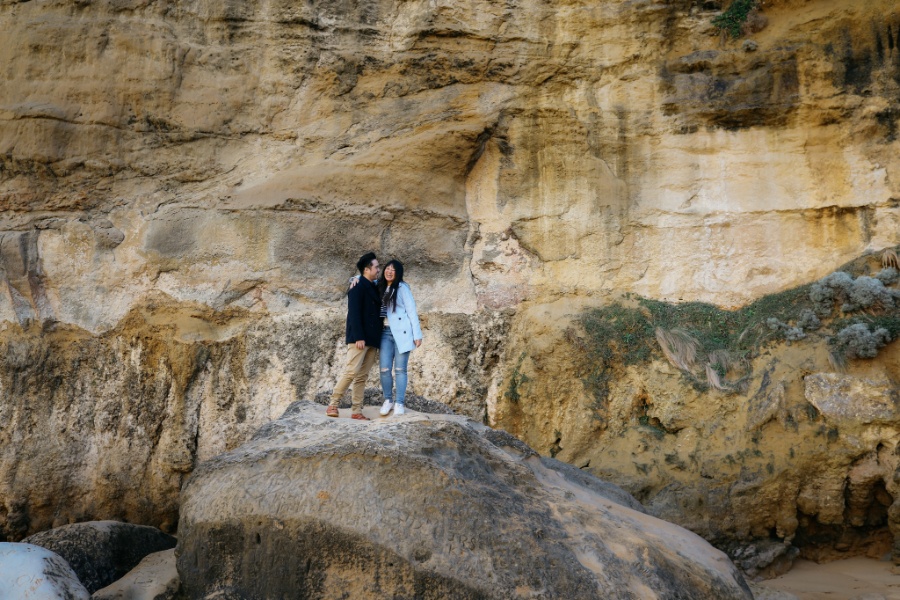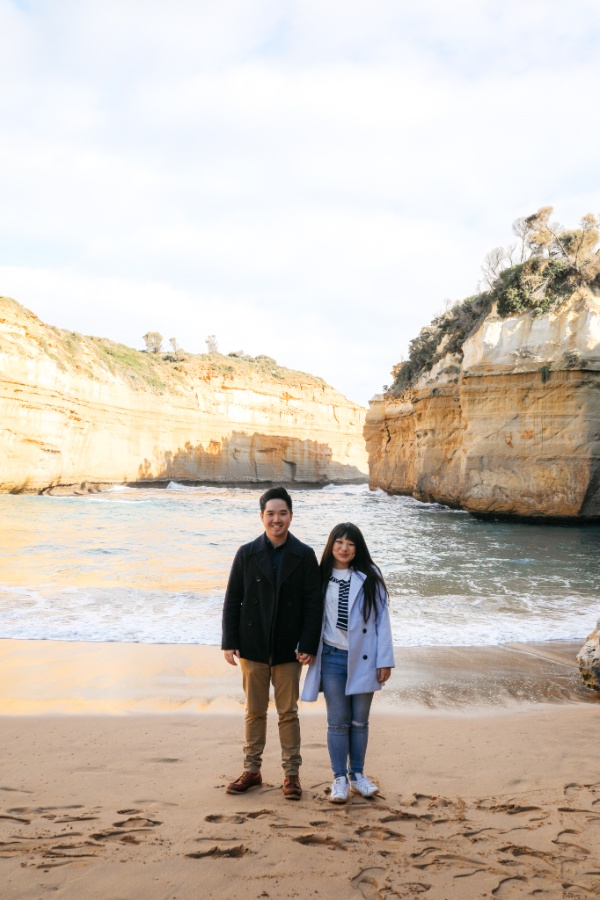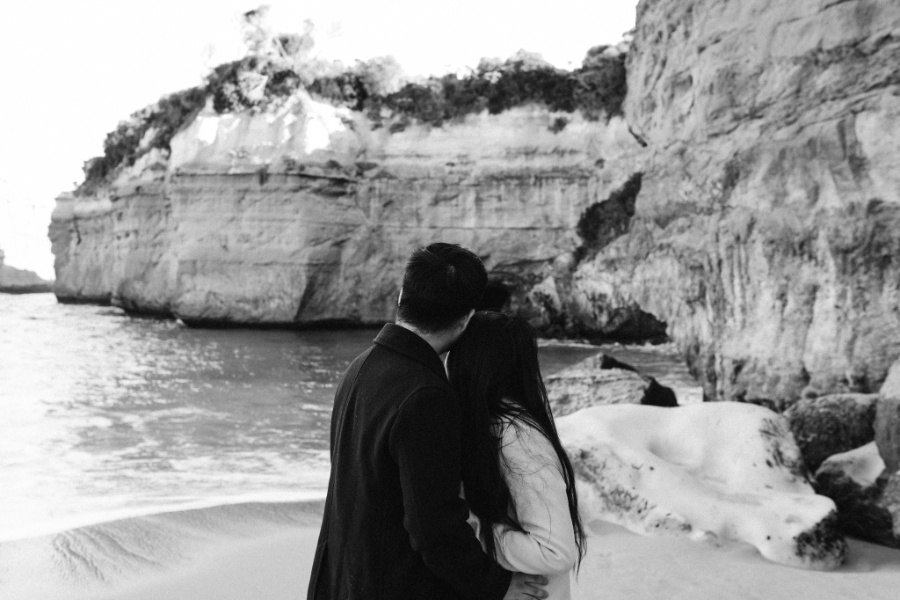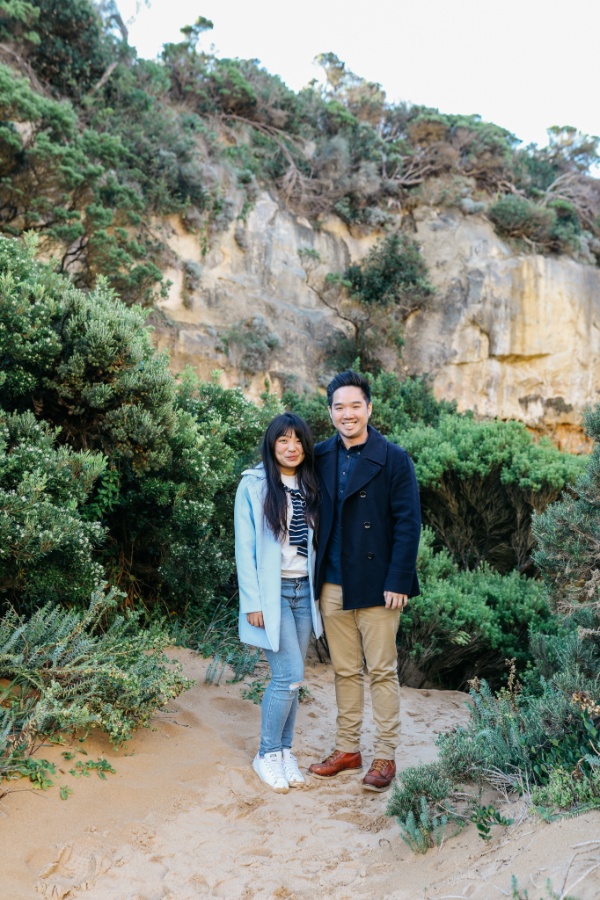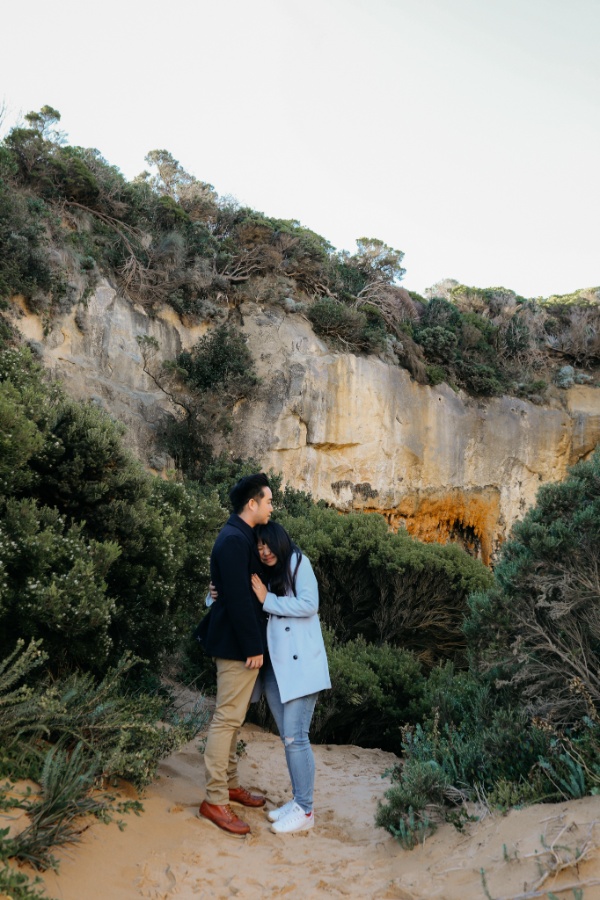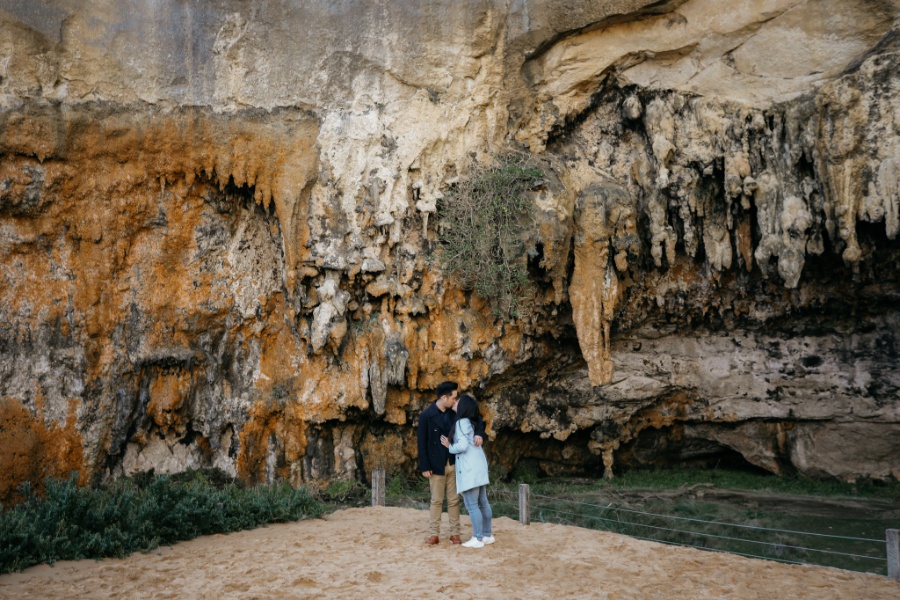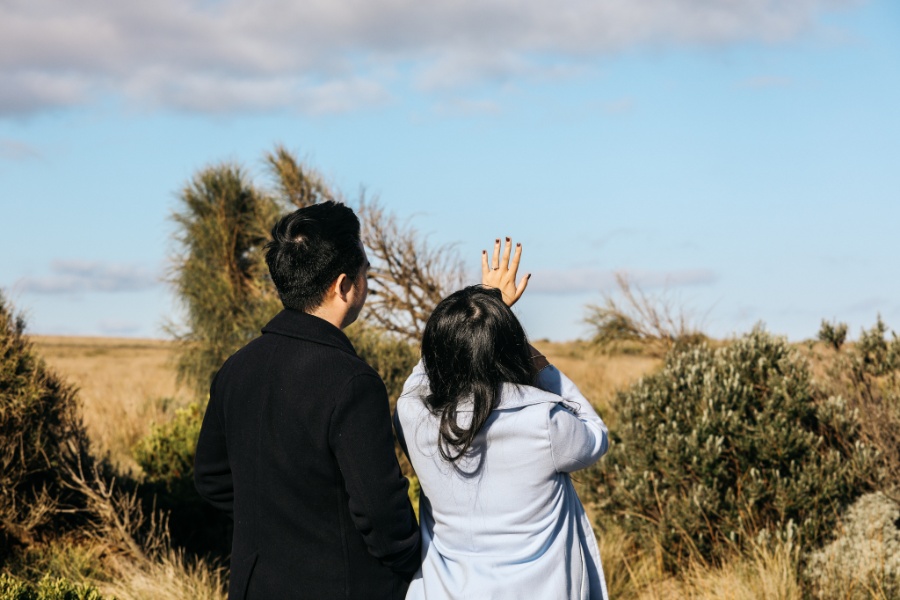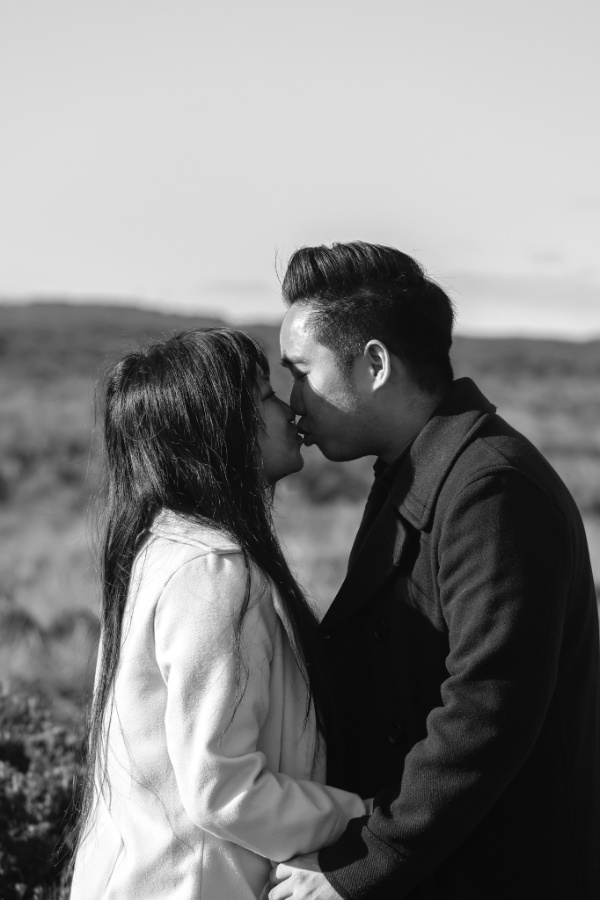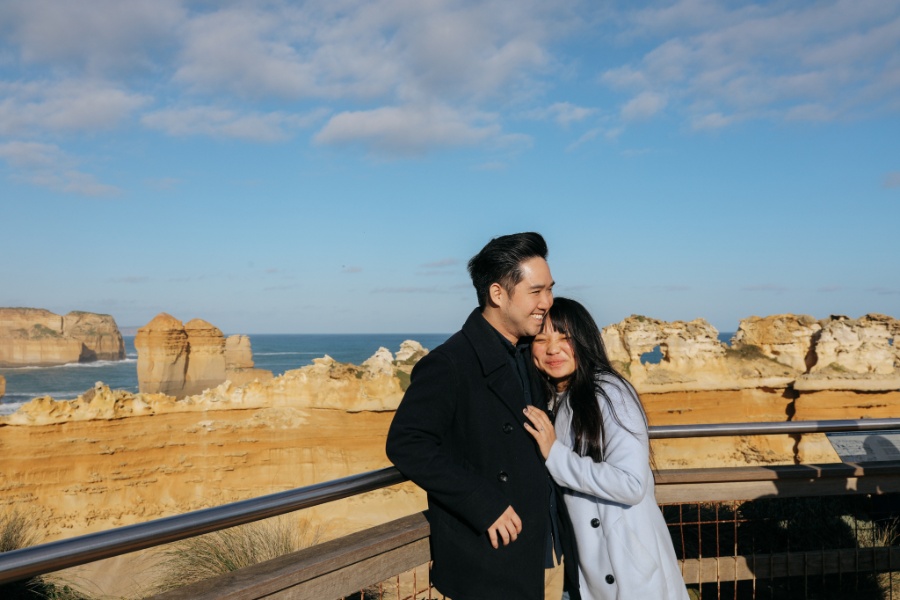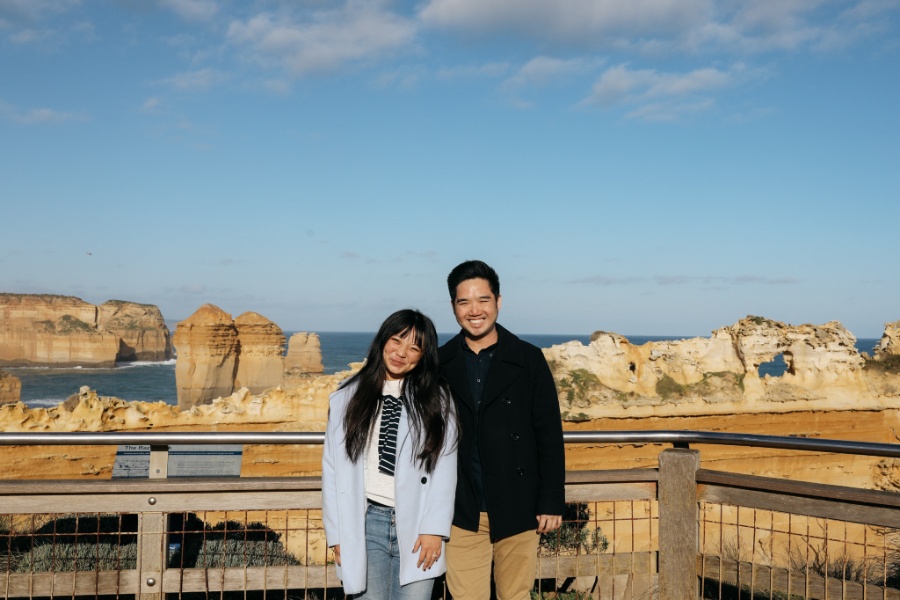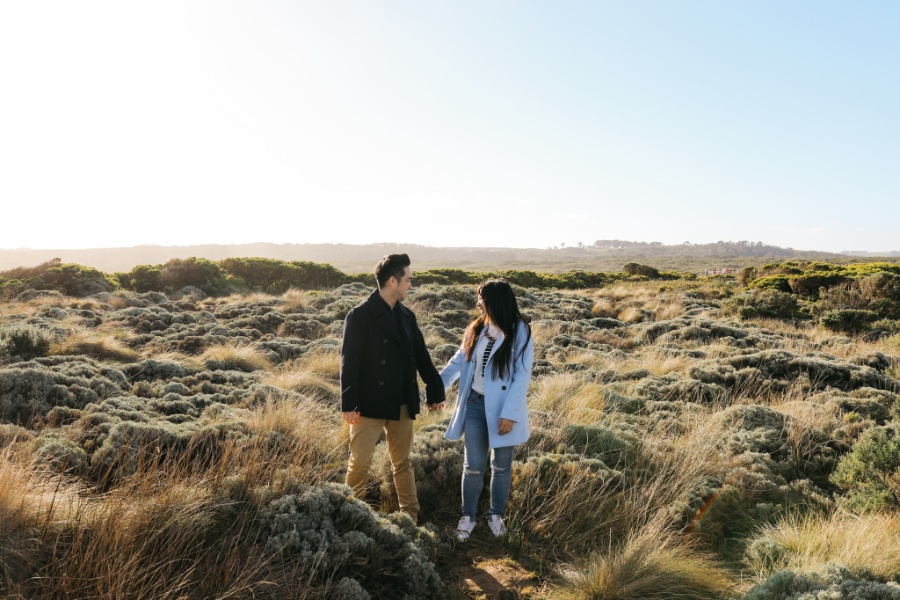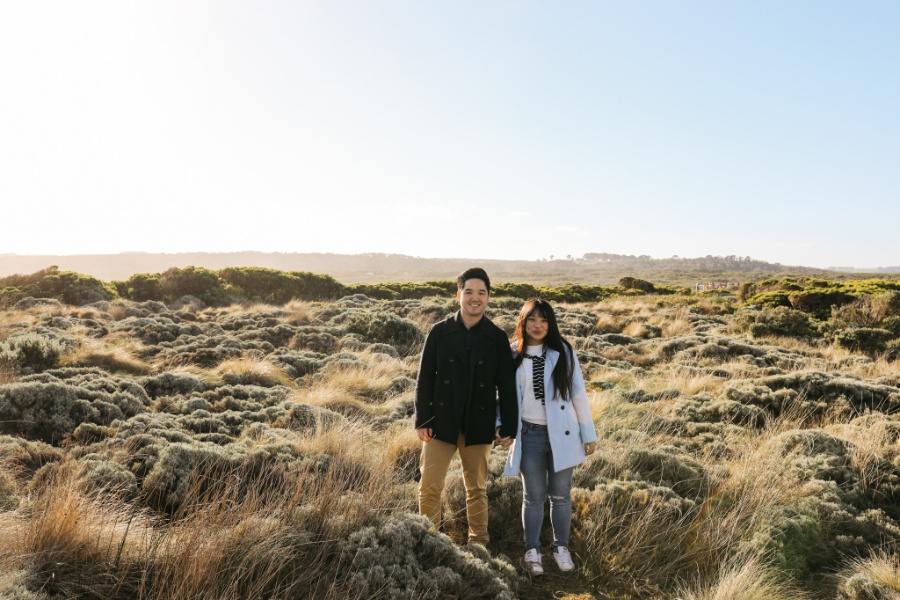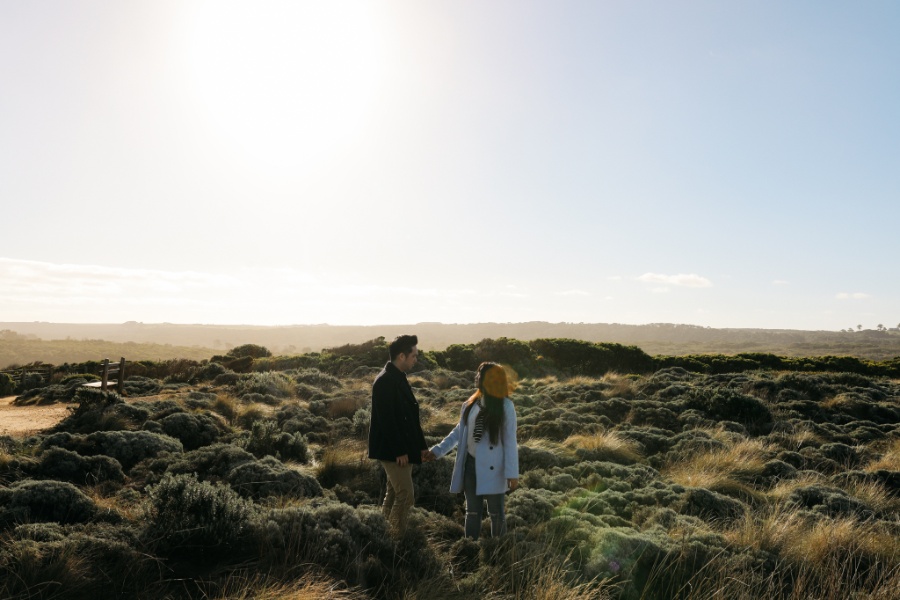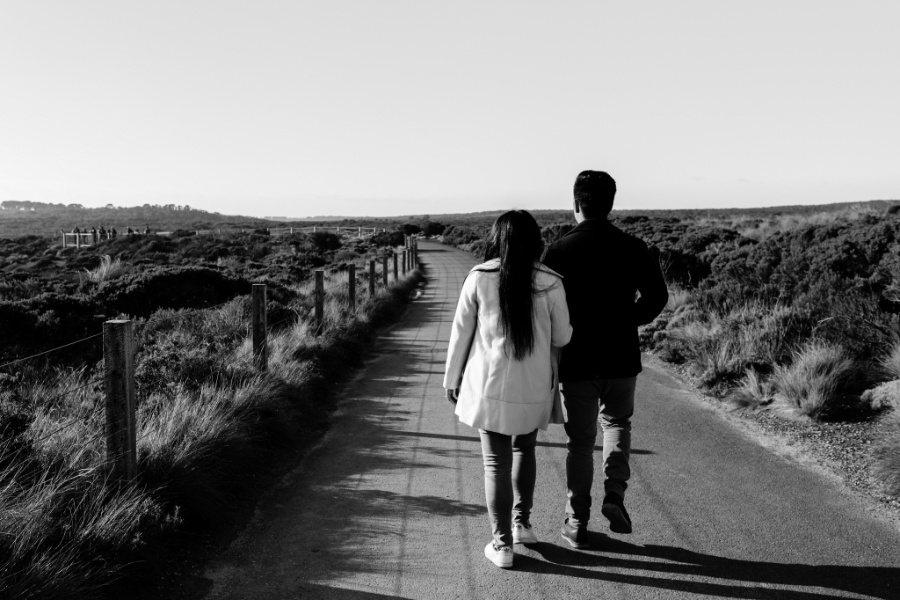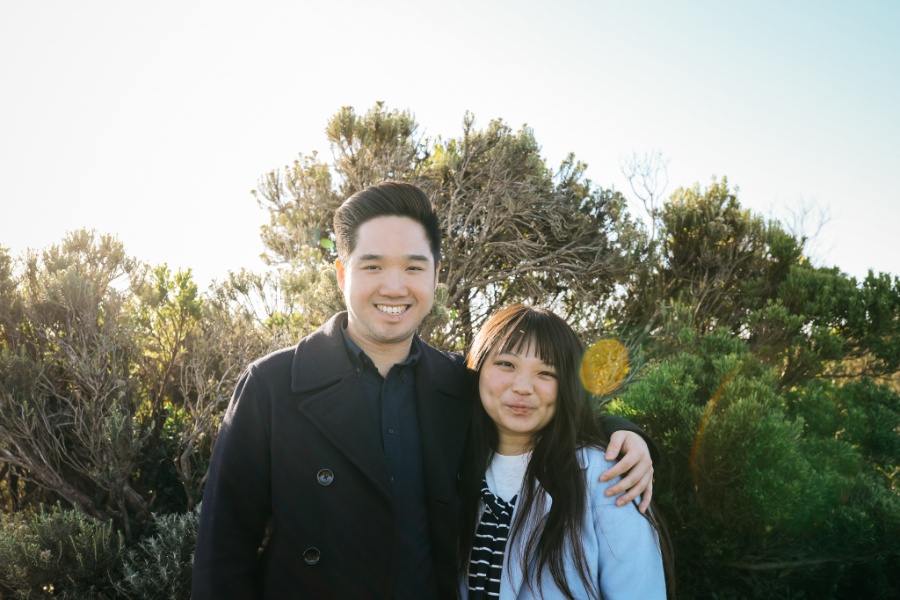 Client's kind words:
We really appreciate everything that has been planned from the start and the coordination.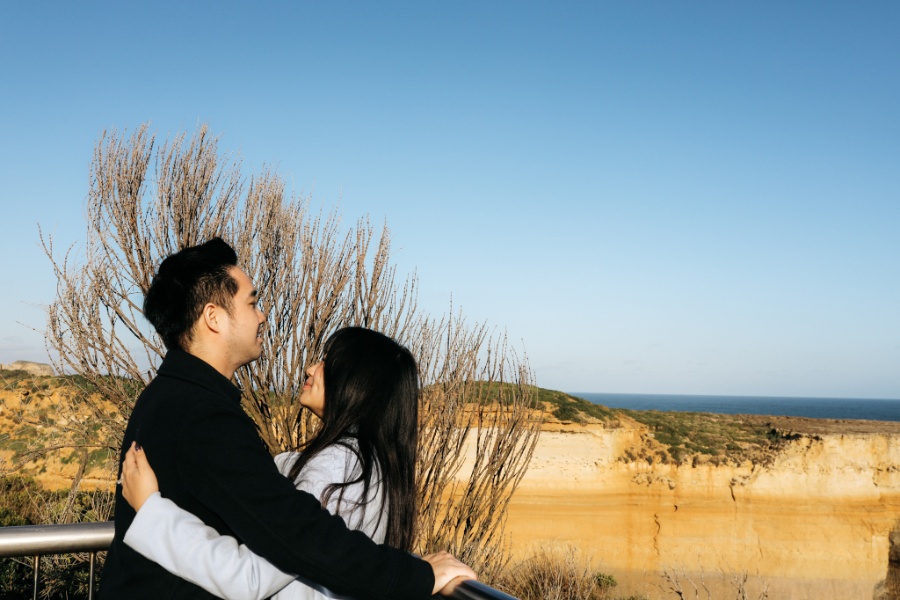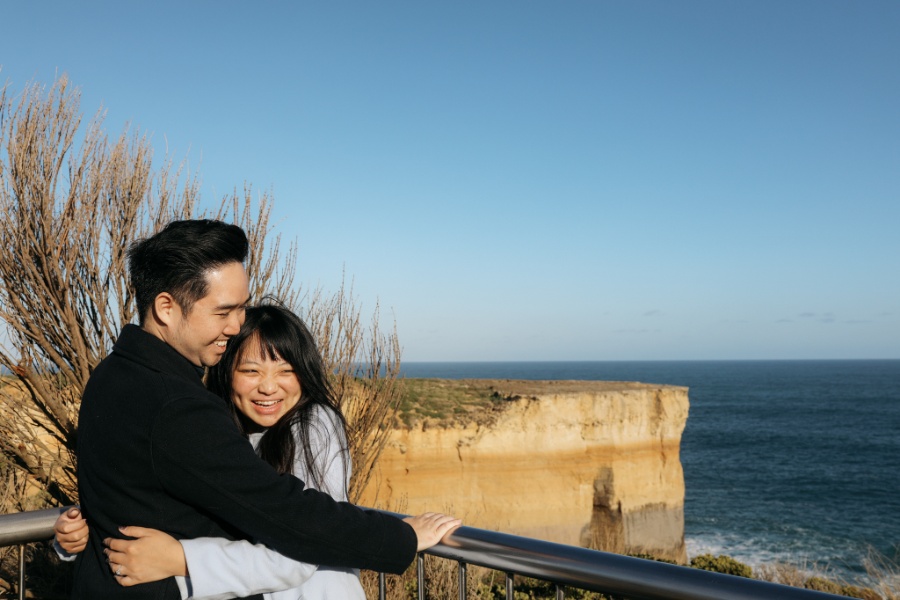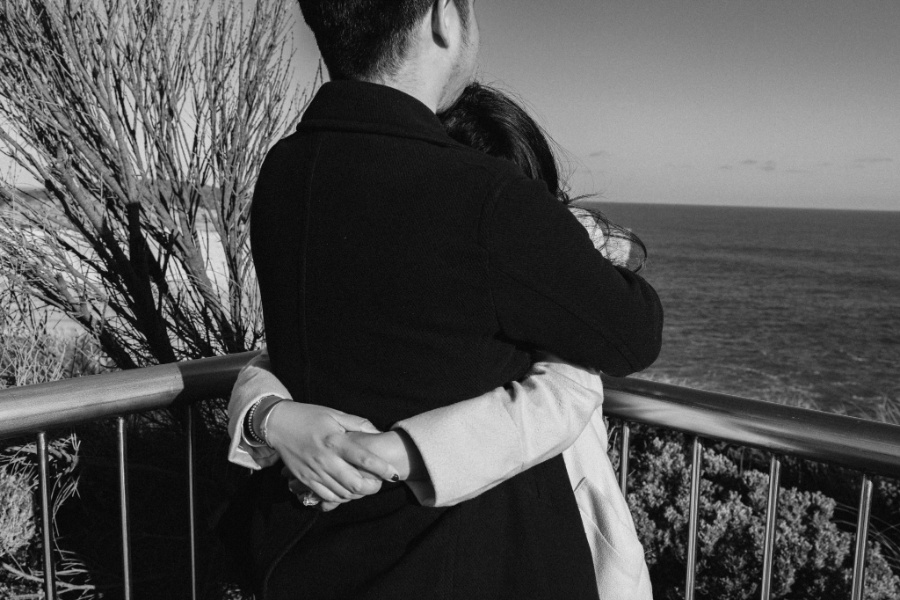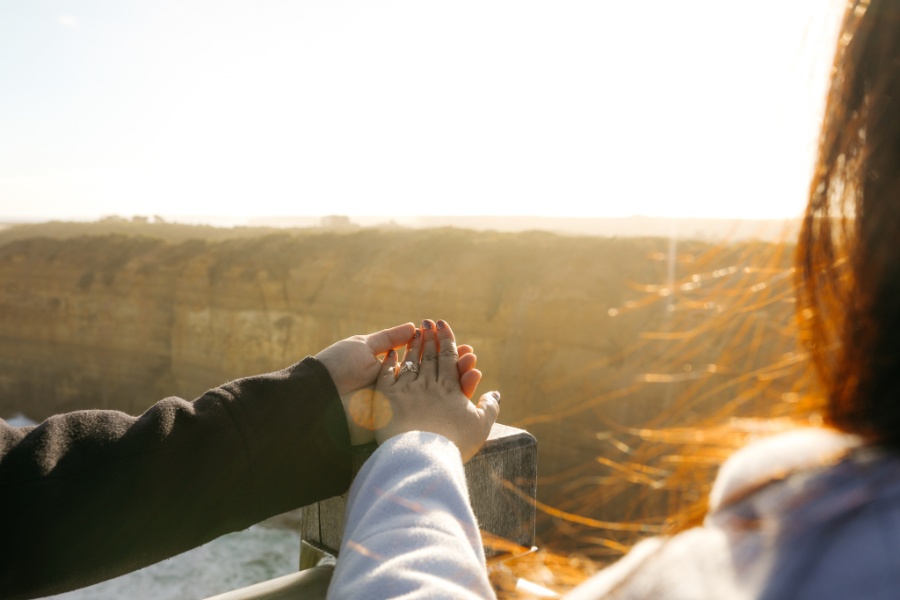 Congratulations Daryl and Samantha!