The Korea Tourism Organization has published the 2016 cherry blossoms bloom forecast. According to the tourism board, the first bloom will begin in the south on 20th March. The best time to see cherry blossoms in Seoul is 13th April 2016. Typically, the cherry blossom bloom will reach its peak one week after the first bloom.
For the 2017 forecast of cherry blossoms, visit here.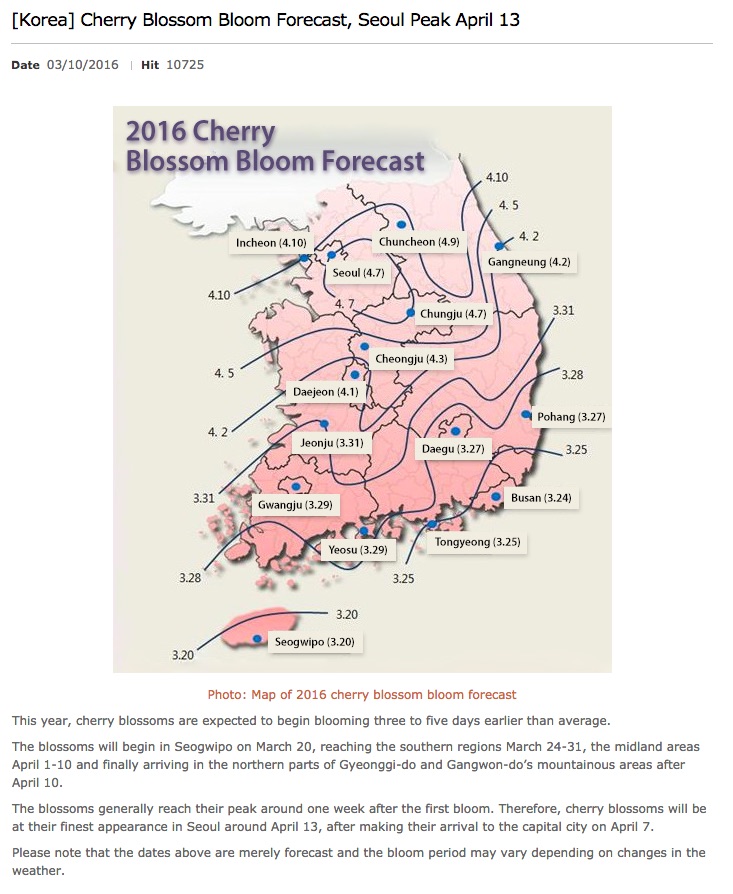 ---
TLDR; First cherry blossoms bloom in Seoul, April 7th, peak in 13th April 2016.
---
Here are the forecasted dates for the first bloom in popular destinations in Korea.
Jeju Island – March 20th
Busan – March 24th
Gwanju – March 29th
Seoul – April 7th
Incheon – April 10th
If you're looking to do a photoshoot during the cherry blossom season, check out top 10 spots for photoshoots with cherry blossoms.