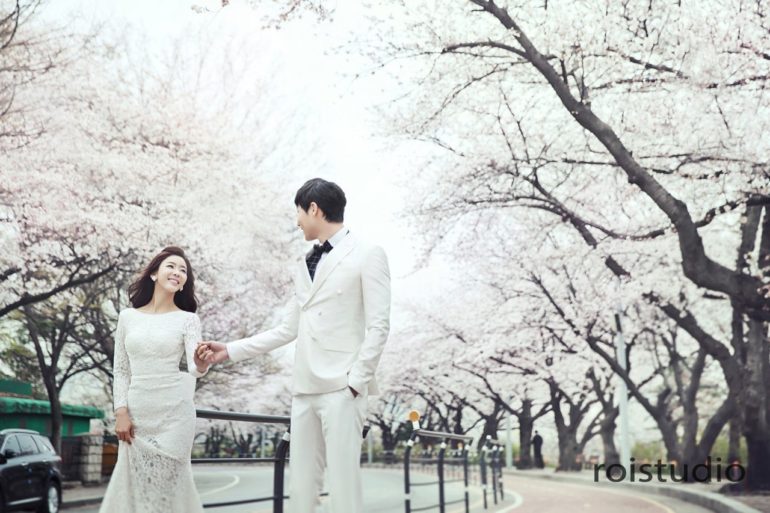 The cherry blossom seasons remains a super popular period for couples to travel to Korea. Everyone wants to catch the cherry blossoms for their pre-wedding and engagement photoshoot. Unfortunately, its hard to catch when the flowers will be in full bloom. So we are back once again to share help you with planning your trip to Korea in 2017!
The 2017 Cherry Blossom Forecast in Korea
Unfortunately, the official forecast from the Korean Meteorological Administration is not out yet. Last year, it was released in late March. We will update this space as soon as we got news on it. For now, below are the dates based on last year's forecast.
| Region in Korea | First Bloom Date |
| --- | --- |
| Seoul | April 7th |
| Jeju | March 20th |
| Busan | March 24th |
| Gwanju | March 29th |
| Incheon | April 10th |
Where to see cherry blossoms in Korea?
Planning for a photoshoot during your holiday in Korea, we have compiled 10 best spots to enjoy the cherry blossoms in Korea.
If that's not enough, why not check out these photoshoots with cherry blossoms in Korea – Jeju and Seoul.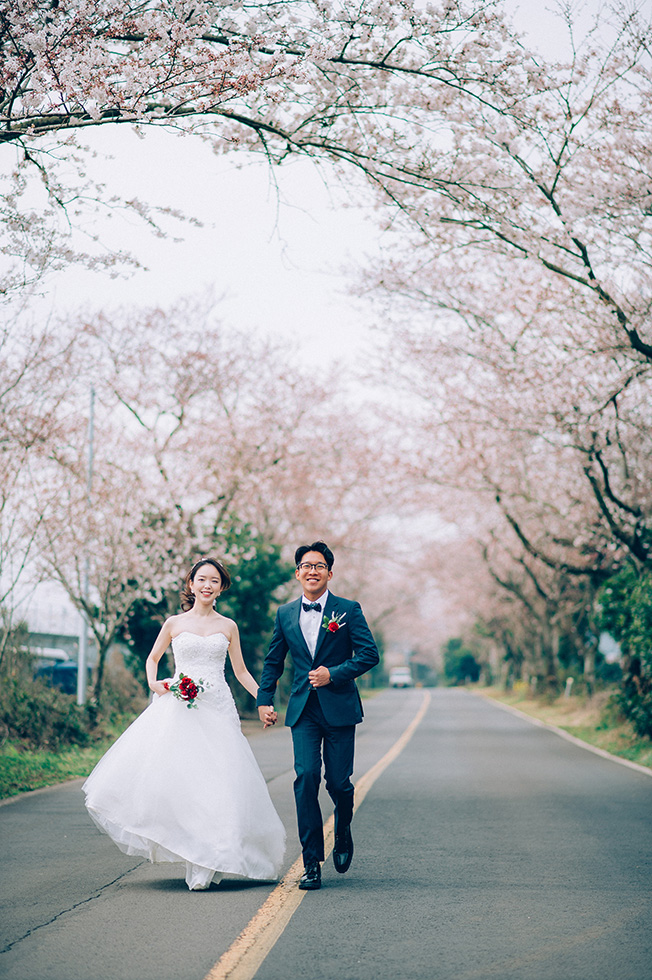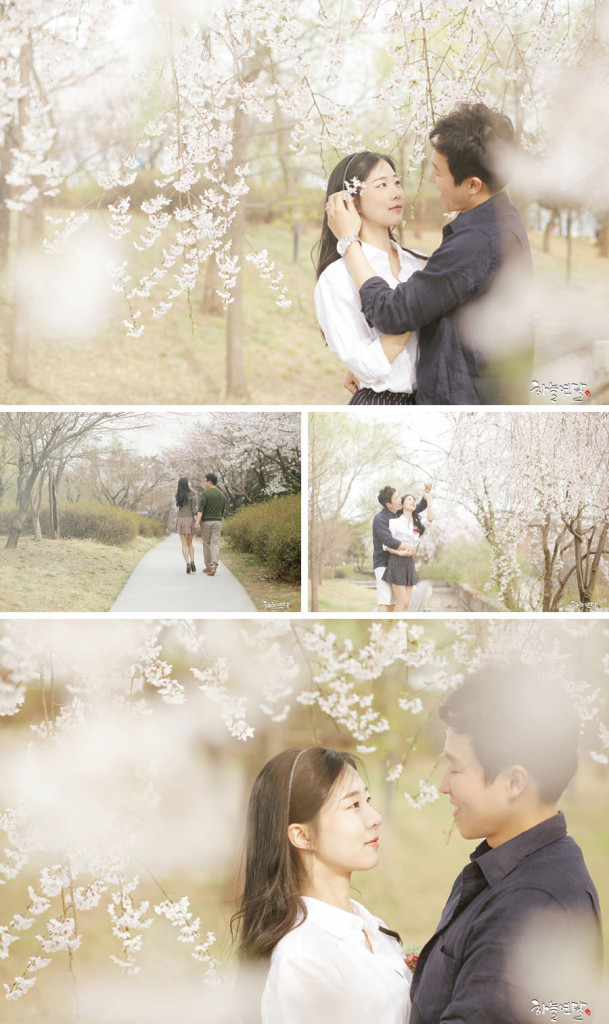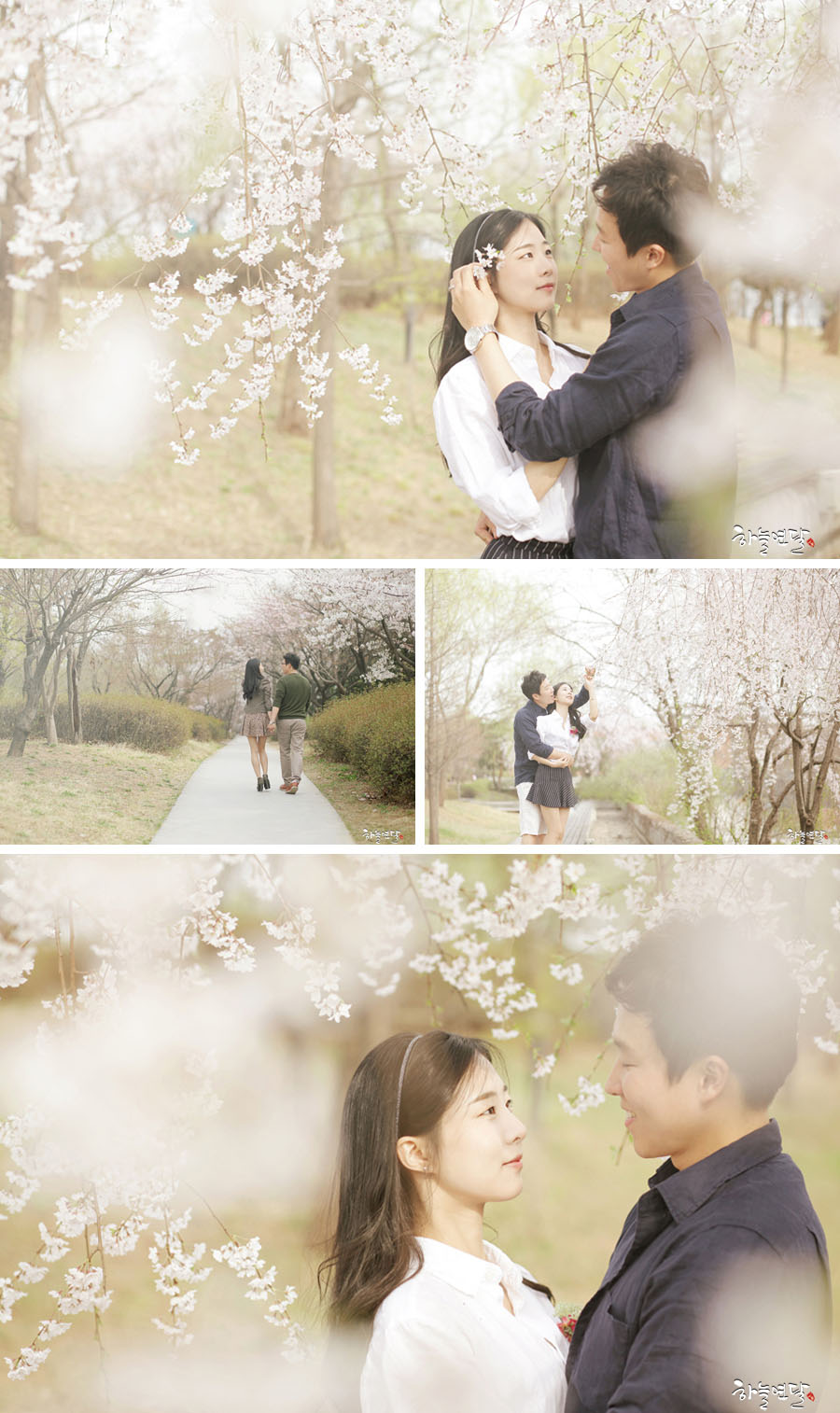 See also: Cherry blossom in Japan – 2017 Forecast