With locations to scout for and invitations to send, planning a wedding is no easy feat. So why not let us help you out with these bridesmaids dresses and tell you where you can get your hands on them?
1. Le Voeu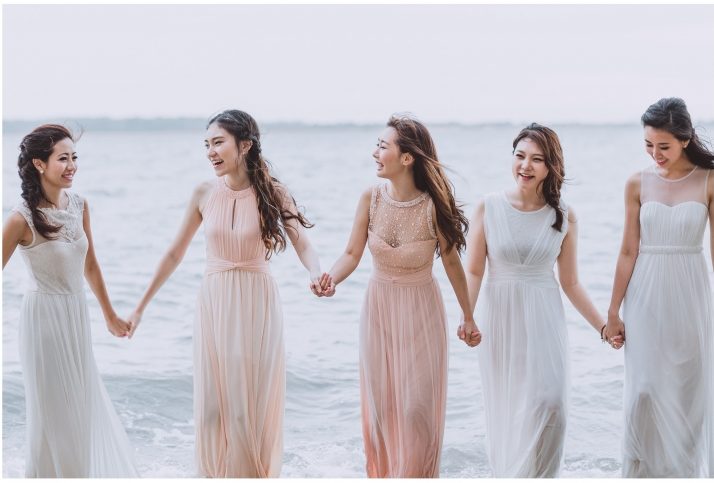 Le Voeu is an online shop known for their quality bridesmaid dresses. With a good range of necklines, you can mix and match these dresses with the different necklines for each bridesmaid. Each of them would then look unique! They come in an array of colours, so you will have plenty to choose from. Free shipping is offered for orders made locally and they ship internationally too!
Price Range: SGD 49 – 109
Website: http://levoeu-official.com/
2. The Peppy Studio on Etsy
Found on the online portal Etsy, The Peppy Studio sells great quality dresses in gorgeous pastel colours from Singapore. They are popular with the international community as seen on the website's many good reviews. Feel free to go through them to get a better picture of which dresses are a must-haves!
Price Range: SGD 49-70
Website: https://www.etsy.com/sg-en/shop/thepeppystudio
3. ASOS Wedding Shop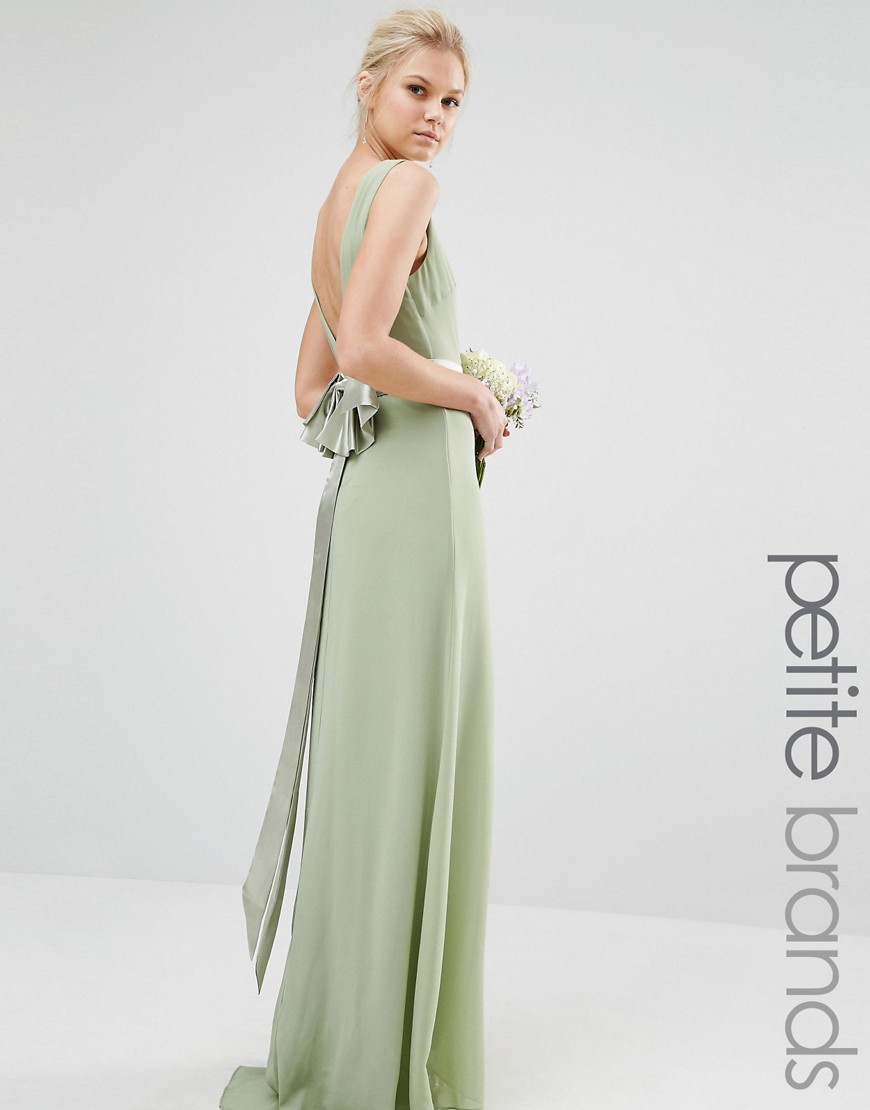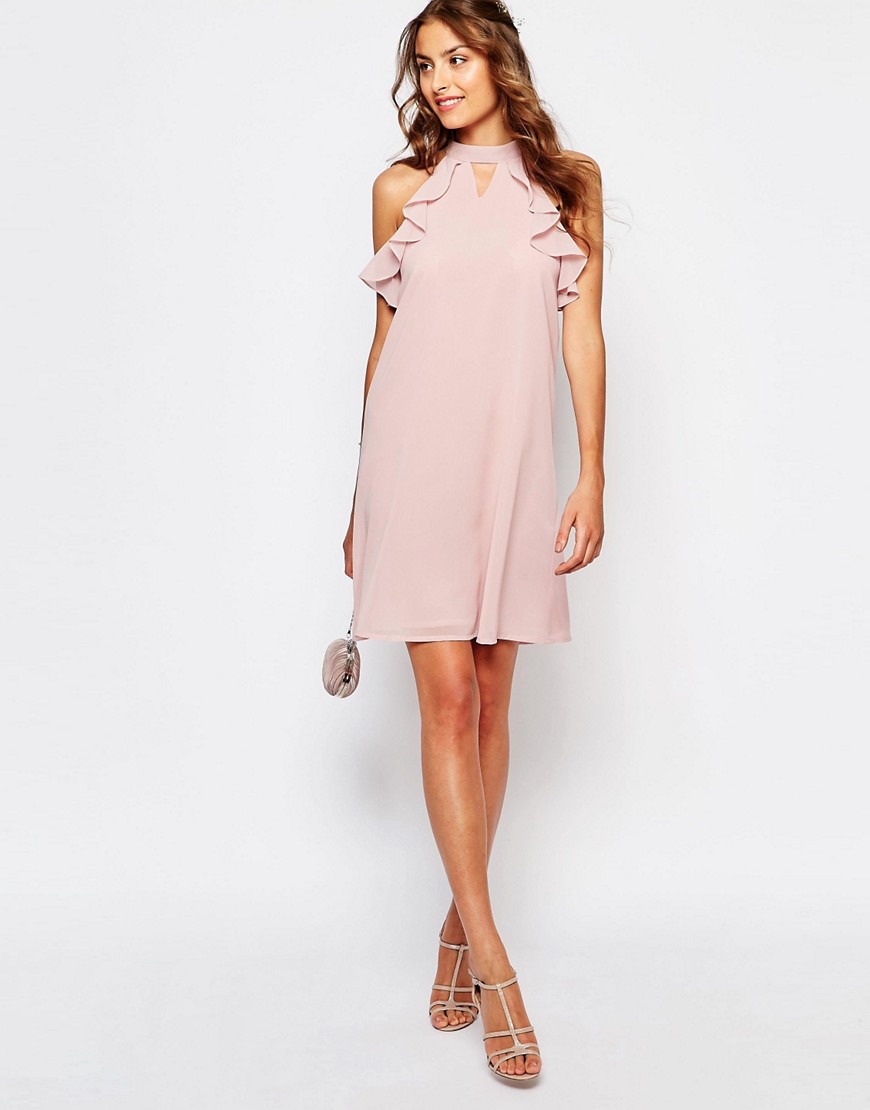 ASOS' lovers, the search is over – ASOS' wedding shop is finally here! Known for their variety of clothes in fashionable designs, ASOS' wedding shop delivers just as well. They have a whole collection of bridesmaids ensembles that range from swooshing maxi dresses to tiny jeweled headband accessories and peep toe heels. This one stop shop will help ease your never ending wedding to-do lists so that you can move on to planning that honeymoon already!
Price Range: SGD 40-200
Website: http://www.asos.com/women/occasion-wear/wedding-evening-outfits/cat/?cid=17245&cr=6&CTARef=FE|WW|tbdhed|bridesm
4. The Velvet Dolls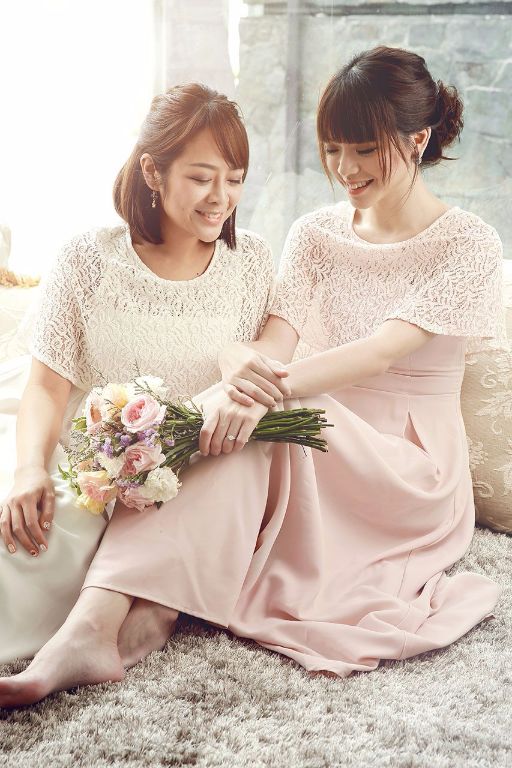 Not only are The Velvet Dolls one of the most renowned online dress shops in Singapore, they have a special collection of bridesmaid dresses too. With drop-shoulder sleeves and flowy bottoms, these dresses are perfectly designed for Singapore's humid weather to ensure that your bridesmaids can still be comfortable amidst their wedding duties. Click here to view Yina Goh's, founder of The Velvet Dolls, bridesmaids in the Arianna off-shoulder dress on her wedding day!
Price Range: SGD 35-50
Website: http://www.thevelvetdolls.sg/
5. Wardrobemess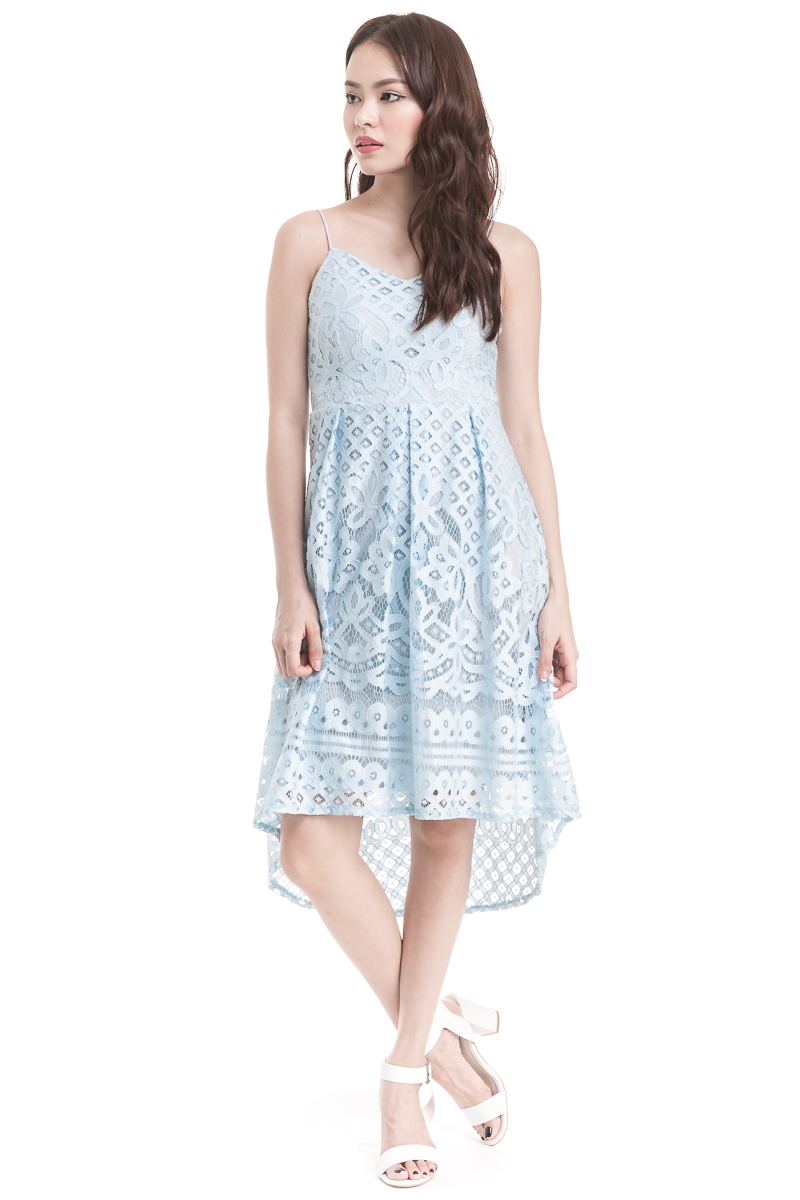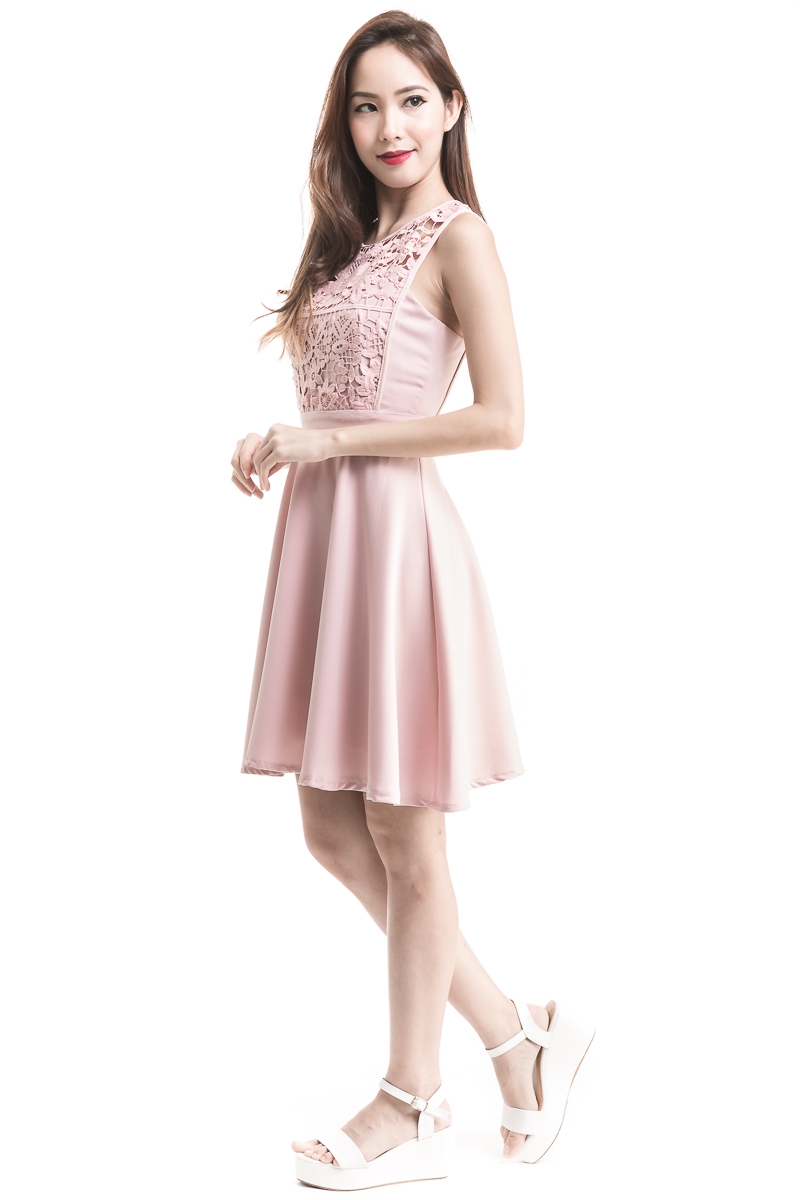 If you're looking for short dresses for your bridesmaids, head on over to Wardrobemess to check out what they have. With a myriad of stylish dress collections, designs albeit not made specifically for bridesmaids, can be used as one! With that, your bridesmaids can look forward to wearing it on your wedding day and on various special occasions after as well!
Price Range: SGD 25-50
Website: http://www.wardrobemess.com/
6. Dressabelle
Dressabelle has a unique collection of convertible bridesmaid dresses in varying lengths and colours. Get creative with your bridesmaids and come up with different shoulder designs! Located at 4 different malls island-wide, these dresses are available in stores, so you can bring your bridesmaids down to try for a better fit.
Price Range: SGD 36 – 45
Website: http://www.dressabelle.com.sg/dsb/shop-all/bridalsalon/bridesmaiddresses.html
7. The BMD Shop
As the name suggests, The BMD Shop is a bridesmaid dress specialist. Founded by a couple who ran into difficulty obtaining affordable yet versatile bridesmaid's dresses for their wedding in 2011, they now have an extensive collection of bridesmaid dresses and accessories on their website. Furthermore, if you are keen, you can simply make an appointment and head down to their showroom at Kallang to try on the dresses.
Price Range: SGD 15 – 55
Website: http://thebmdshop.com/bridesmaid-dresses-singapore/collection-c-2.html
8. AforArcade.com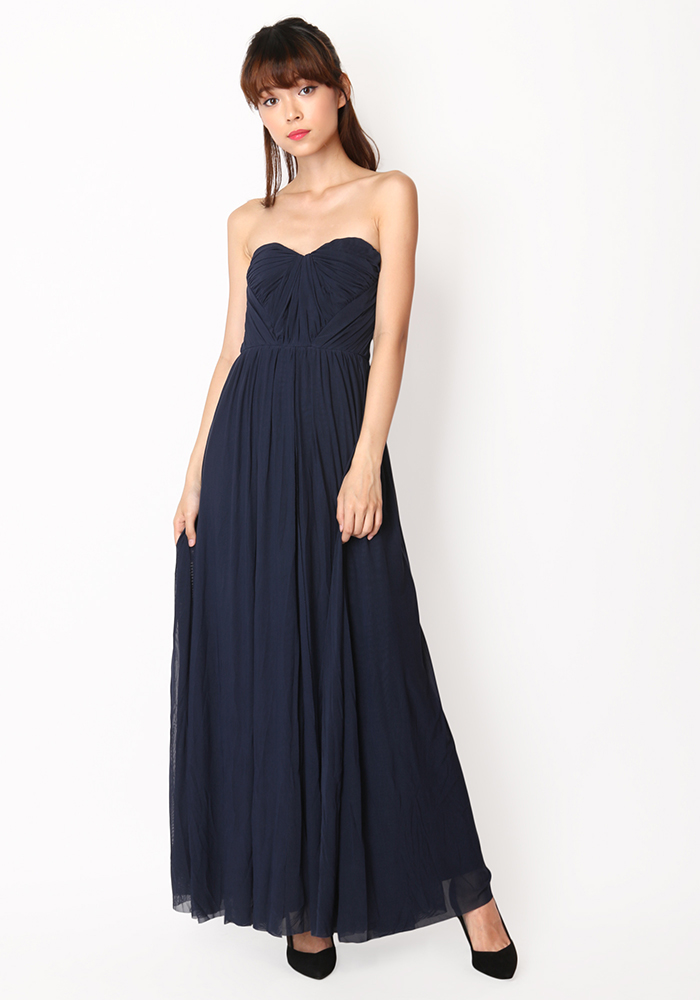 Another popular online fashion shop for their apparels, AforArcade promises to bring affordable clothing to us. Take your pic from the athena mesh dress, a long gown that is more traditional or try something more lively and get the rosetta tulle skirt! These can be found in their bridesmaid collection.
Price Range: SGD 30 – 45
Website: http://www.aforarcade.com/women/index.php?route=product/category&path=61_105&sort=p.price&order=DESC&limit=all&path=61_105&minPrice=0&maxPrice=400
9. Thegraces.com.sg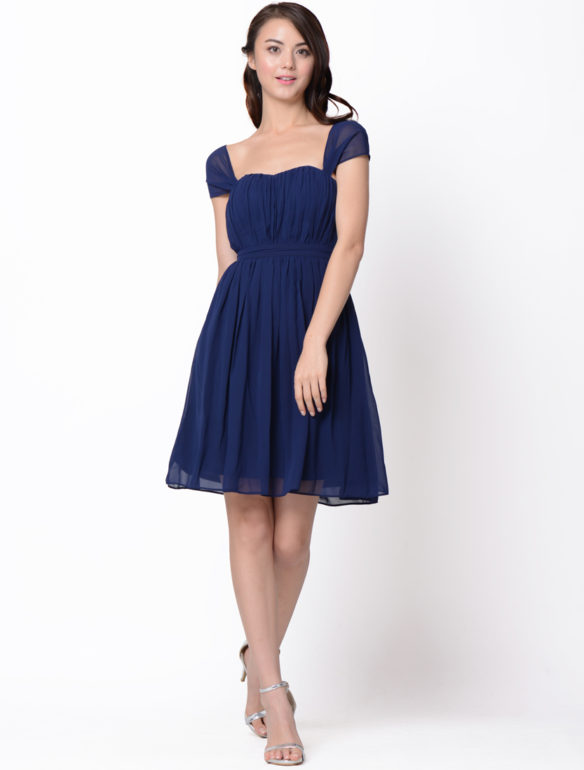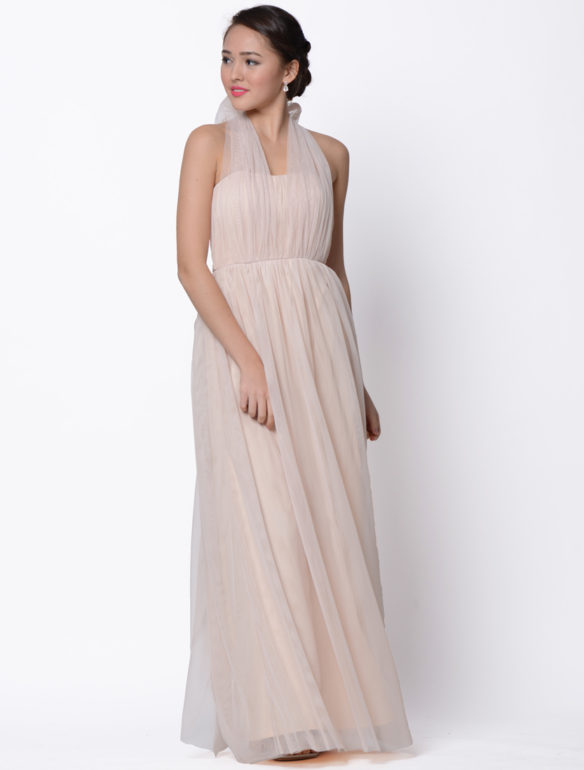 Featuring bridesmaids and evening wear only, brides to be can consider getting their bridesmaid dresses from The Graces. Their popular Euphorosyne Maxi Dress comes in 7 different hues with  favoured colours such as dove grey and champagne. A tutorial video can be found on the site with detailed instructions on how to style the maxi panels into 12 different ways.
Price Range: SGD 44 – 76
Website: http://thegraces.com.sg/product-category/shop/dresses/
10. The Closet Lover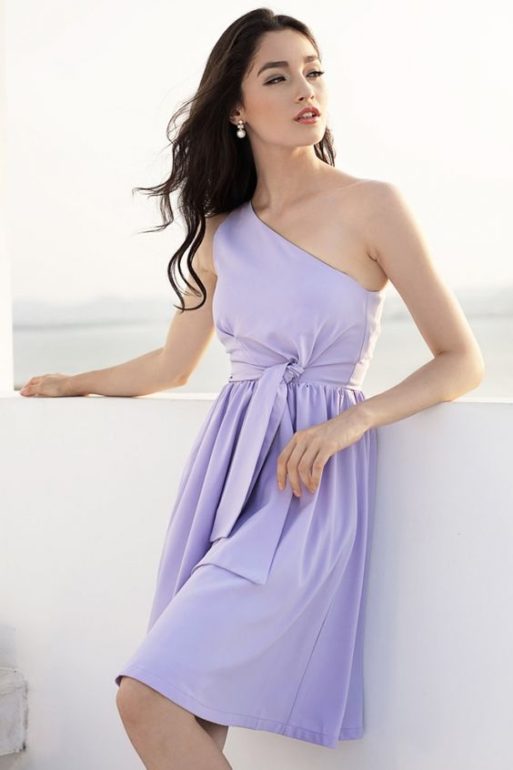 Check out The Closet Lover (TCL) for charming dresses in bright summer colours that will brighten any wedding picture! Pair these dresses with one of TCL's Sherron Heels and your bridesmaids outfit will be good to go!
Price Range: SGD 30 – 57
Website: http://www.theclosetlover.com/category/clothing/dresses
11. Fairebelle.com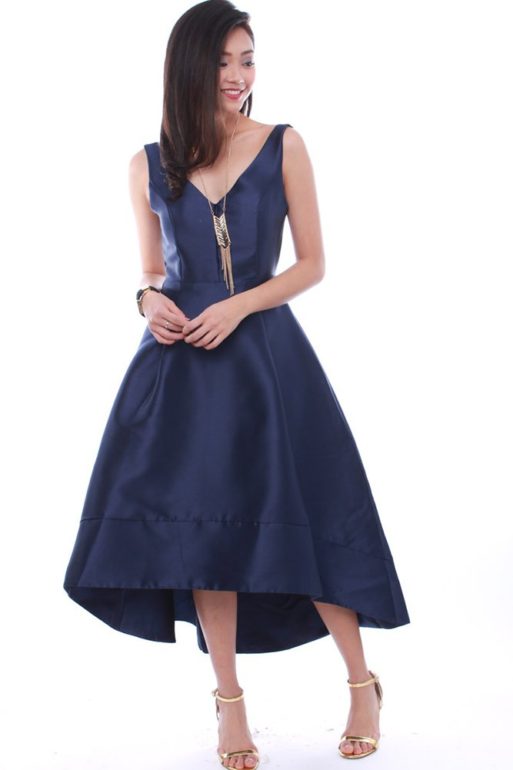 Updated weekly with new designs, Fairbelle offers dresses at an affordable rate with a wide range of designs! It would be an easy task to find a dress for the girls that will match your wedding theme!
Price Range: SGD 23 – 62
Website: https://www.fairebelle.com/category/apparels/dresses-?sort_by=created&sort_order=DESC
12. Forever21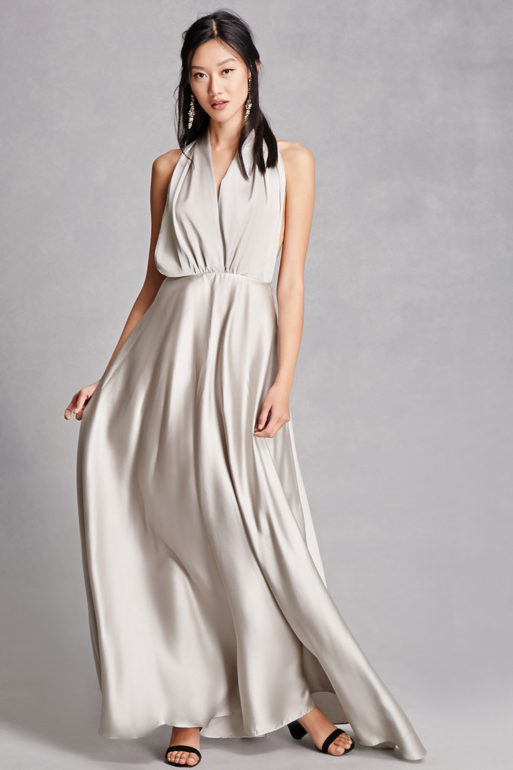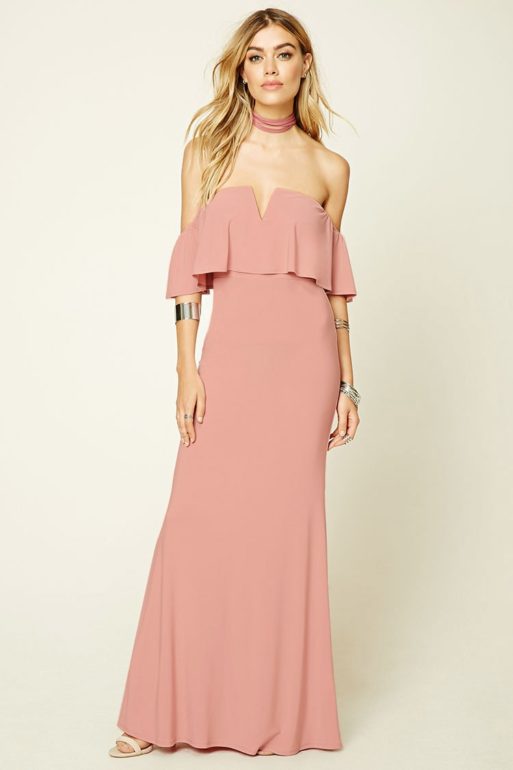 If you haven't already found something that you fancy for your bridesmaids, fret not! Forever 21 offers more than 120 dress designs and you'll be spoilt for choice for sure. Additionally, there are various F21 outlets in Singapore that you can pop into to check for the perfect fit.
Price Range: SGD 25 – 120
Website: http://www.forever21.com/Product/Category.aspx?br=f21&category=dress_maxi&filter=color:pink,green,orange
Now that we've got your bridesmaid's dresses covered, feel free to head over to to read up on wedding themes and get some inspiration if you need it!