Weddings are a once-in-a-lifetime event so it's no wonder that so many people are ready to go all out to recreate the wedding of their dreams. Yet we can only imagine the tedious amount of planning — and decorating for those who choose to DIY — that has to go into recreating that perfect wedding.
But a perfect wedding does not have to mean a tiresome planning process. In fact, with these simple yet novel ideas and our compilations of where to get them, decorating your wedding hall might be much more stress-free, and wallet-friendly, than you think!
1. Hang Up Paper Lanterns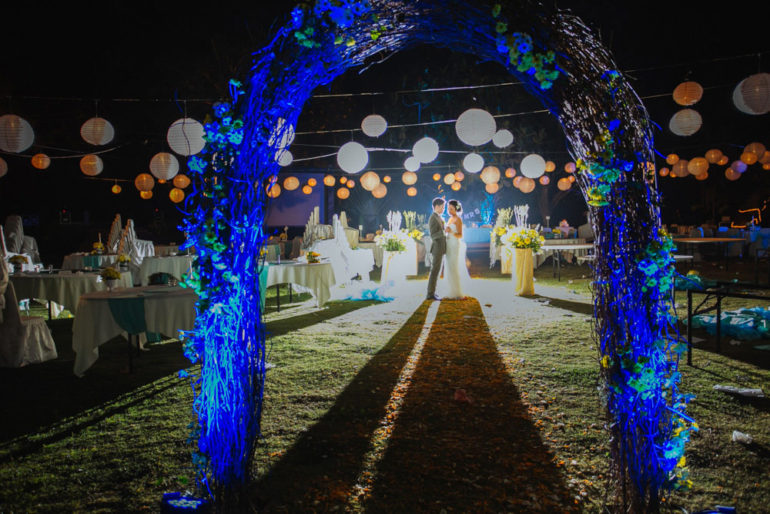 Though paper lanterns are definitely not an unconventional decoration, they still give a magical touch to your wedding reception. Paper lanterns are also now available in a range of different designs and colours, so you can personalise these decorations to suit your wedding theme too.
While these paper lanterns are pretty enough in the day, outdoors at nighttime or in a dimly lit room is where their magic works best.
Item: Hot Air Balloon Paper Lantern Set
Price: SGD 30
Shop Item
2. Overturned Parasols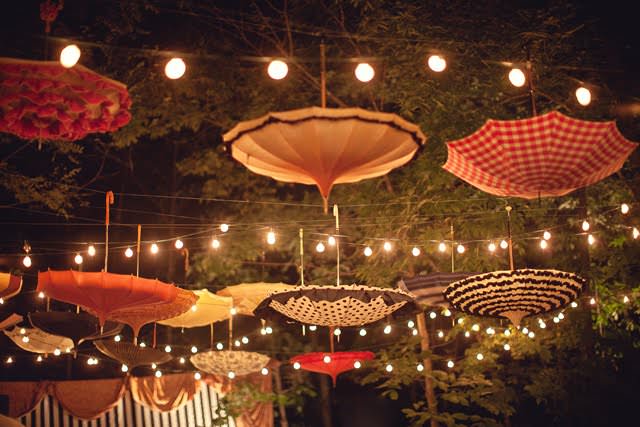 Who knew that the humble umbrella could make such pretty decorations too? They not only provide you some shade for outdoor wedding receptions, but also allow you to fully appreciate the beautiful designs of the parasols.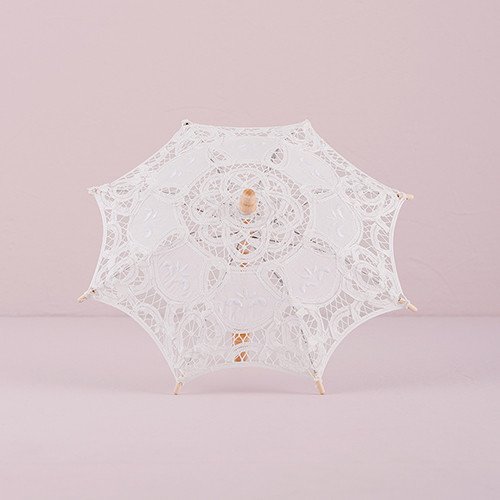 Item: White Battenburg Lace Parasol
Price: SGD 25
Shop Item
3. Rustic Mood Lightings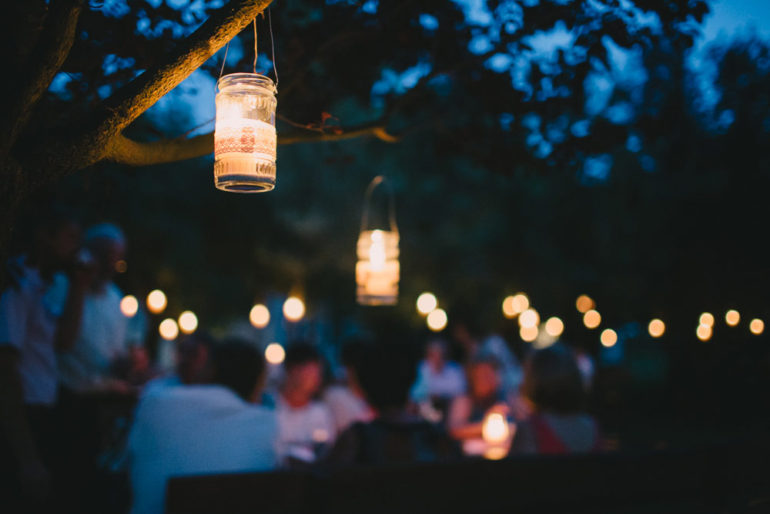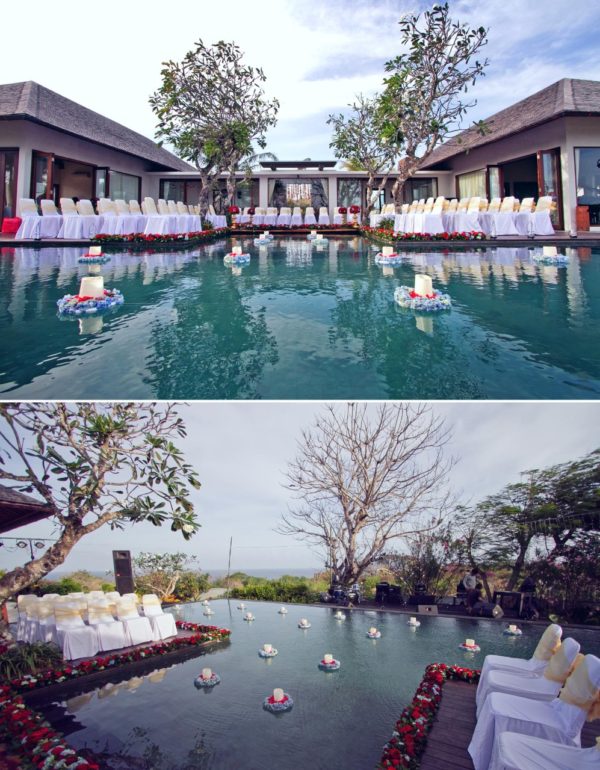 Using chandeliers or the hotel/restaurant's lighting is way too mainstream, so why not make use of some rustic mood lighting to grace your wedding reception?
While they can be simply be placed on the tables, take it a step further and hang them around your wedding reception for a truly unique take to mood lightings at a wedding. Or, if you're having a poolside wedding reception, use them as floating pool decorations to create a romantic poolside setting.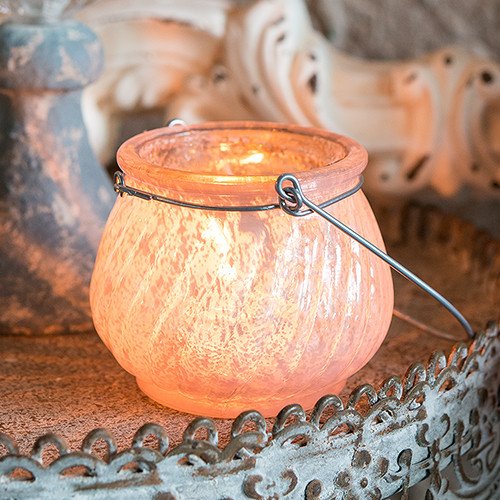 Item: Miniature Glass Tea Light Holder
Price: SGD 30
Shop Item
4. Chalkboards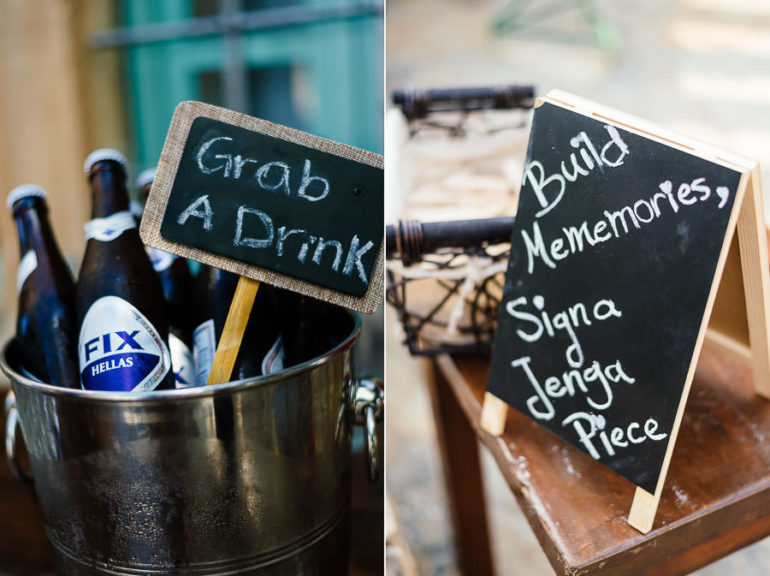 While the use of chalkboards are trending at events, you can take them to the next level by writing something special on them to place on the reception table or even by using them to put your own unique twist on the boring table number signs and dish signs.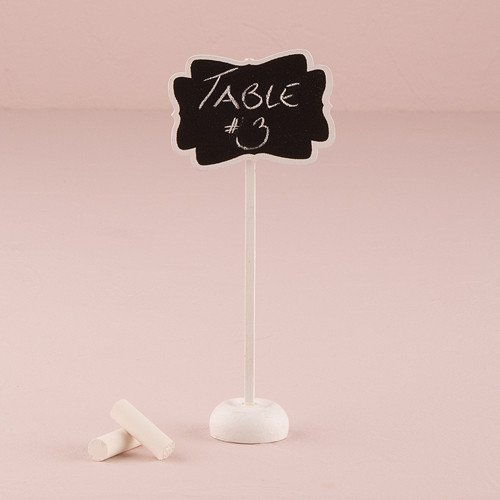 Item: Decorative Chalkboard with Stand
Price: SGD 3
Shop Item
5. Picnic Reception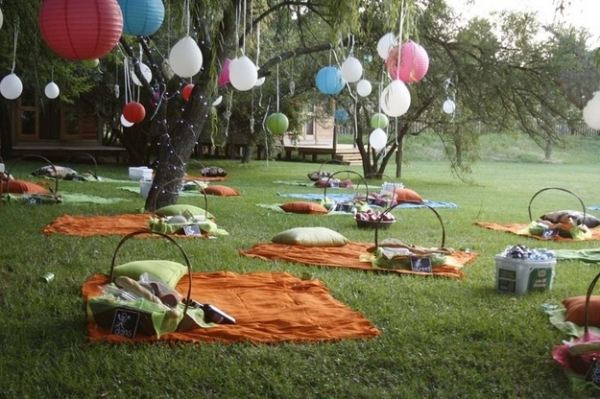 Who says that wedding receptions always have to be held on tables and chairs? For an extremely simple and intimate yet very original wedding reception, an outdoor picnic is the way to go. In true picnic style, why not have your guests bring a dish each for a potluck too?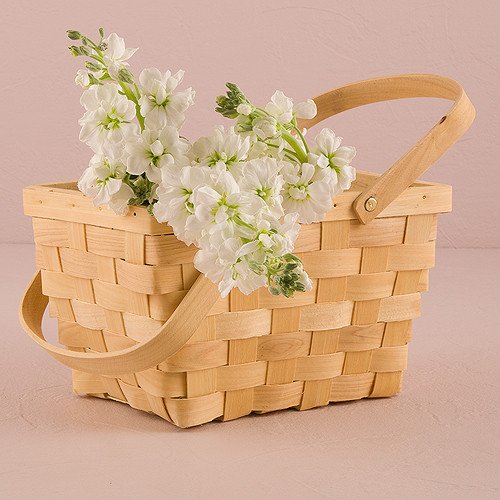 Item: Decor Picnic Basket
Price: SGD 20
Shop Item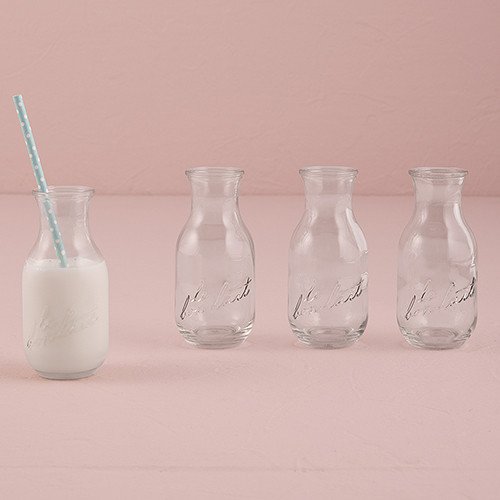 Item: Glass Milk Bottle
Price: SGD 15
Shop Item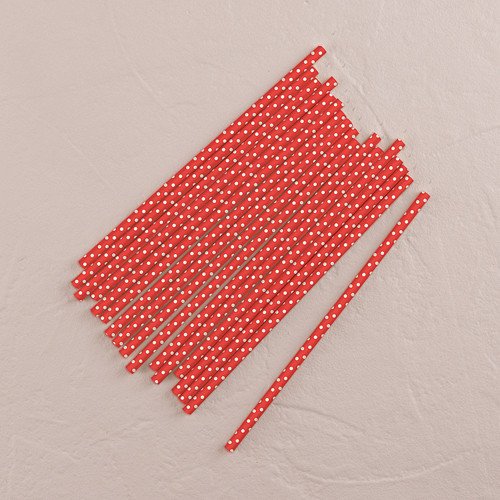 Item: Small White Polka Dot Straws (75)
Price: SGD 10
Shop Item
You may even make use of the parasols and tealight holders in points 2 and 3 respectively for a romantic touch to your picnic.
6. Flower Petal Walkways or Boundaries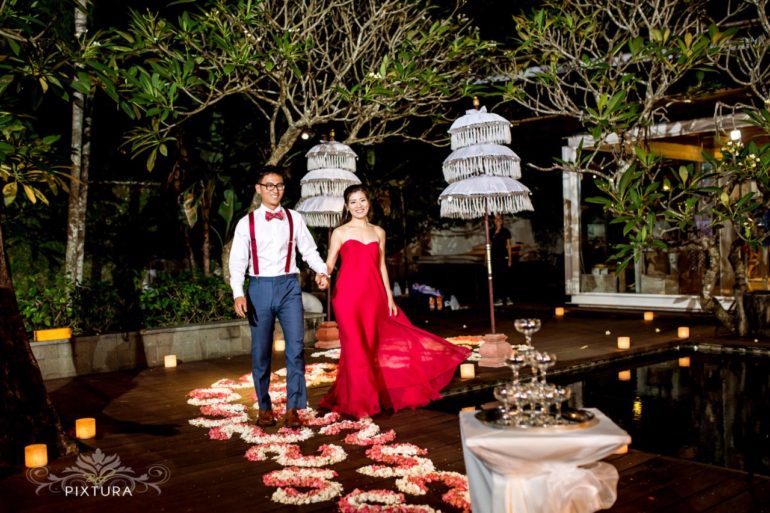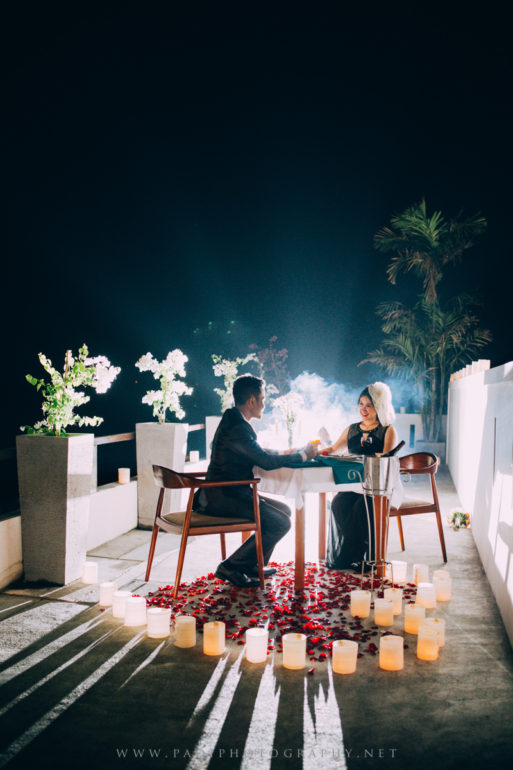 Flower petals are far from being a fresh wedding decoration idea. However, rather than simply lining them along the aisle of your reception, why not make shapes out of them to give you and your partner a specially-designed path worthy of gracing your first walk together as husband and wife.
Or if your wedding reception is just an intimate dinner for the both of you, make use of the petals to create a romantic boundary around your table.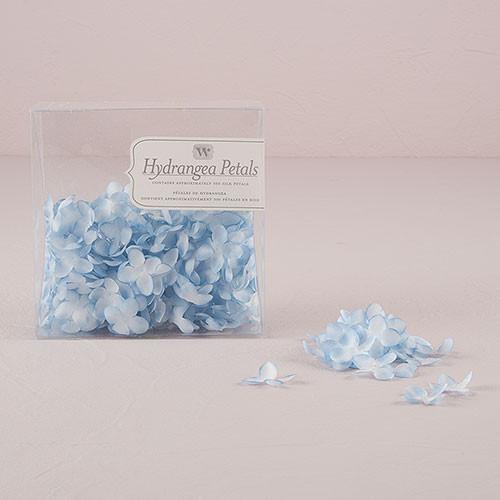 Item: Silk Hydrangea Petals
Price: SGD 15
Shop Item
7. Decorative Diamonds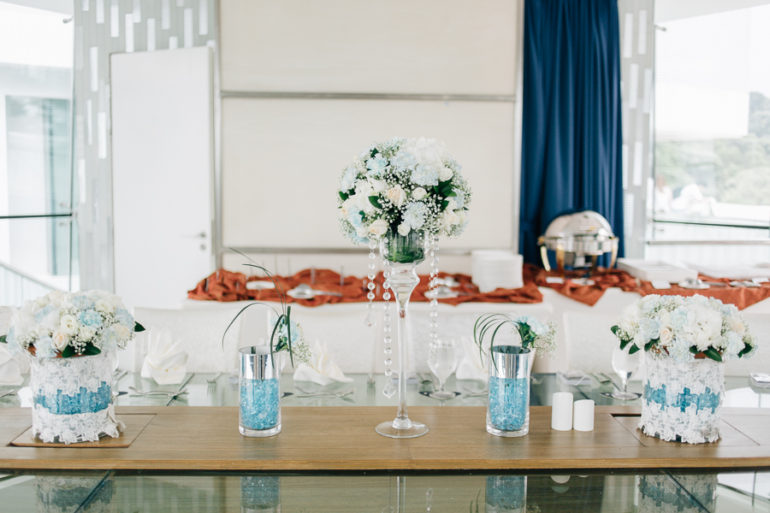 For a classy touch to your wedding reception without the high price, decorative diamonds are the way to go. They don't look much like real diamonds, but under the lighting their pretty sparkling gives a sophisticated vibe nonetheless.
Simply scatter these around the tables or hang them from candle stands or even place them inside transparent flower vases to add an immediately elegant hint to your wedding reception.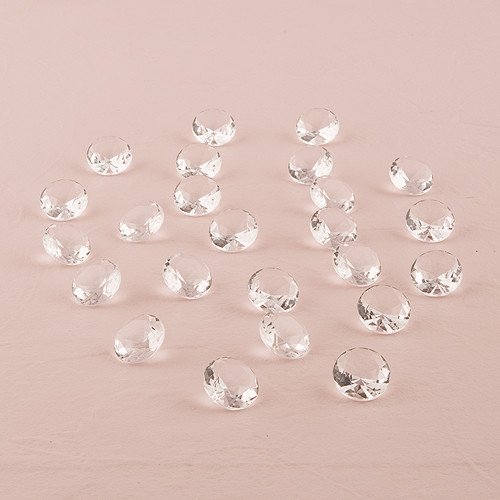 Item: Decorative Acrylic Cut Diamonds
Price: SGD 15
Shop Item
8. Hanging Garlands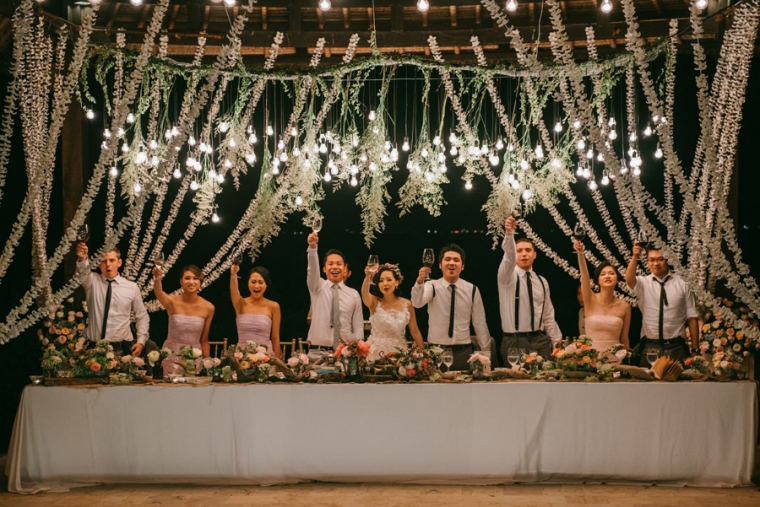 If you're looking for a nature-themed wedding decoration, this is the decor idea for you. Hanging foliage garlands low enough so that they're right overhead your guest is a sure way to make them feel like they've been transported to a forested sanctuary.
For an enchanting touch to the rustic foliage, simply hang some lights or candles from the garland.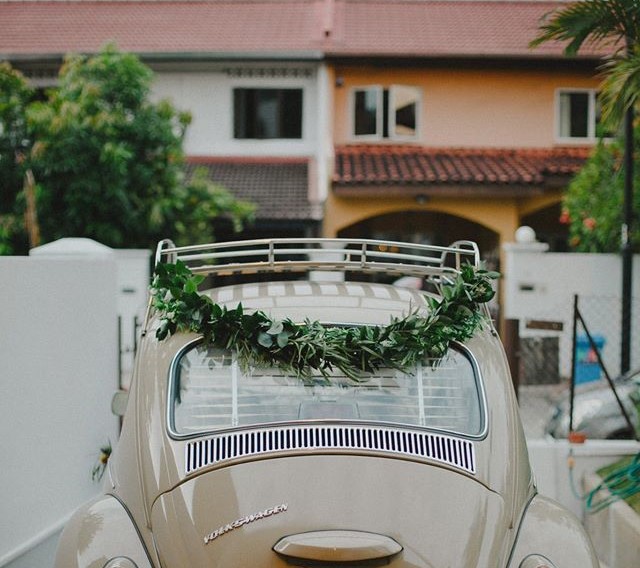 Item: Garland
Price: SGD 60
Shop Item
9. Hang Flowers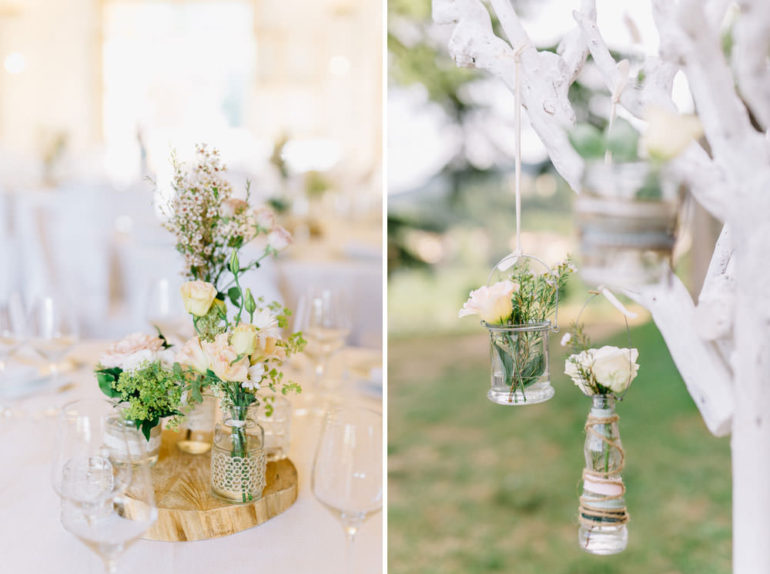 I know, what's so novel about hanging flowers around your wedding reception? But hear me out. Though merely hanging flowers aren't special, hanging flowers placed in pretty vases around your reception gives a unique twist to it that will get your guests going "why didn't I think of doing this?" Have a look at different types of flower bouquets here.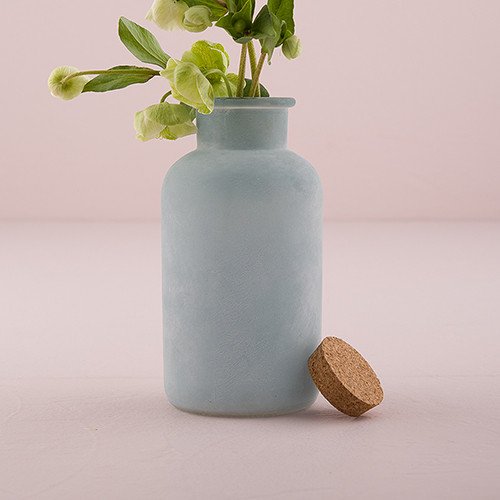 Item: Frosted Sea Blue Bottle
Price: SGD 20
Shop Item
Item: Edgy Pop Bridal Bouquet
Price: SGD 250
Shop Item
10. Mini Beach Chair Place Card Holders
To have a simple card placed on your guest's table just doesn't cut it anymore. Now, themed place card holders are the way to go. For outdoor and beach themed weddings receptions, why not use these cute mini beach chair place card holders that can double as an inexpensive take-home gift for your guests?
Item: Miniature Folding Beach Chairs
Price: SGD 25
Shop Item
11. Mail Your Guests A Gift
Well, not literally mail them, but place small personalised gifts inside these miniature mail box tins and place them at the seats of each of your guests. For your adolescent guests, you could mail them a little sweet treat while for the guests close to you, you could place a small thank you note inside.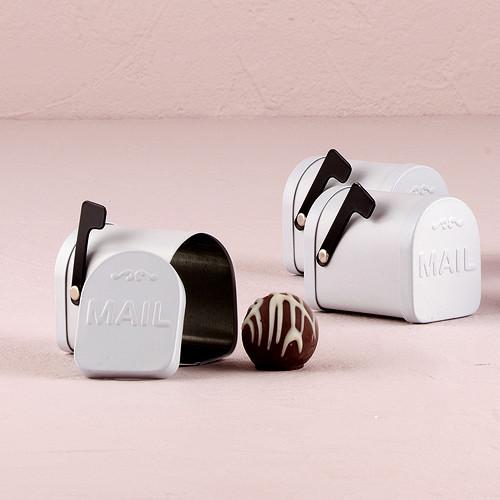 Item: Miniature Vintage Inspired Mail Box Tin
Price: SGD 15
Shop Item
Explore our marketplace for more products to purchase for your wedding, from wedding decorations to wedding accessories.