You probably know New Zealand for its beautiful mountains, lakes, Hobbiton and kiwi (both the fruit and bird). We are spellbound by this GORGEOUS New Zealand pre-wedding photoshoot of Davy and Kady. Thanks to Kent, of Kent Yu Photography, who carefully took these stunning photos.
Modern day couples prefer to have their wedding photos taken overseas. With the world as your backdrop, brides and grooms have a tough time deciding where to have their pre wedding photoshoot. With the help of talented photographers on OneThreeOneFour, we share with you beautiful pre wedding photos taken around the world.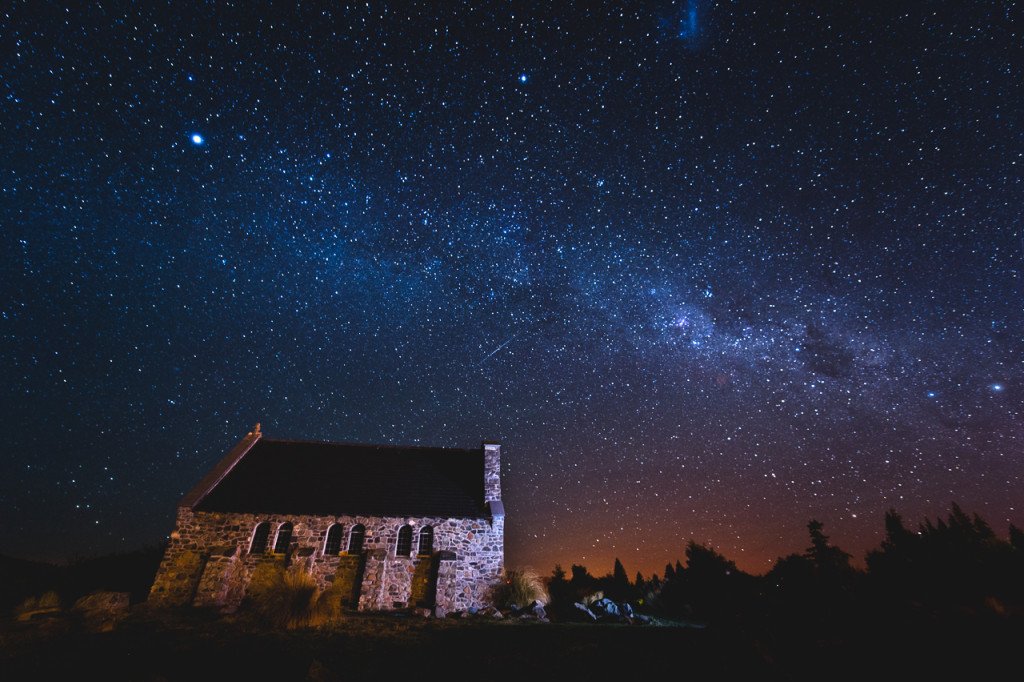 A Prewedding Holiday
The couple from Hong Kong, planned a two-weeks holiday just before their wedding at the end of the year. Davy and Kady came to Kent with one request: to have an unforgettable pre-wedding experience!
Kent and his team brought them to Lake Tekapo. 3 hours from Christchurch, far from all civilisation. Davy and Kady spent the earlier half of their prewedding shoot at Lake Tekapo's Lupinus field. Soon after, the sun set and the dazzling night sky too over Lake Tekapo. Untainted by any light pollution, it was a magnificent sight. Kent said, "The isolation and flat plains provided a beautiful clear sky that offers unparalleled views of the stars. Incorporate this with the famous historical Church of the Good Shepherd in the background, they present the perfect and most iconic backdrop for New Zealand."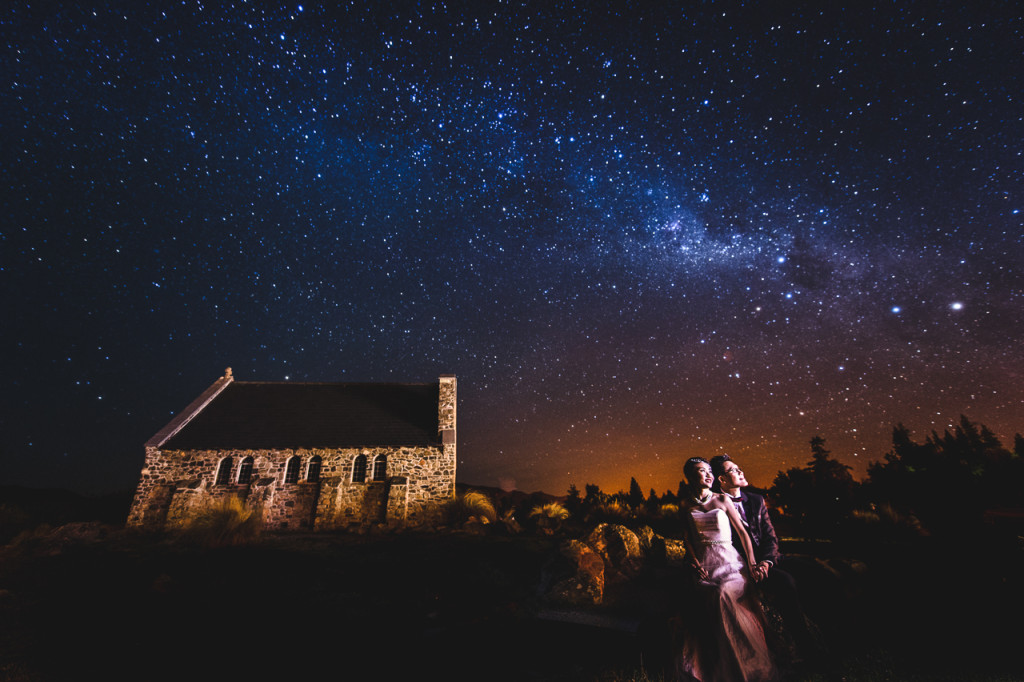 While we were there photographing the prewedding, we saw half a dozen shooting stars fly pass above us.
Davy and Kady managed to catch half a dozen shooting stars streak through the night sky.

More about Lake Tekapo
Lake Tekapo is part of a UNESECO Dark Sky Reserve, this is probably the best spot for stargazing in the Southern hemisphere. Kent shared with us that the Church of the Good Shepherd is one of the most famous spot at Lake Tekapo. It was the first church in the Mackenzie Basin, built in 1935.
As if it is a parting gift from New Zealand, Davy and Kady even managed to catch the aurora on that very night. They got themselves the best souvenir, a unique pre-wedding photoshoot!
A full-day photoshoot with Kent Yu Photography starts at USD 1400. Besides New Zealand, Kent also shoots in the pacific island nation, Fiji.