When thinking of the best seasons for a New Zealand pre-wedding photoshoot, you would think of spring and fall.
Rightfully so, for those seasons are beautiful beyond words.
But summer and winter can be just as wonderful for a photoshoot too, depending on the chosen location.
All four seasons are nothing short of perfect for a pre-wedding photoshoot, with its grand natural scenery offering, there is something special in each season.
In this article, we share the beauty and highlights of each season in New Zealand.
Summer in New Zealand – December to February
Summer in New Zealand is when the lupin bloom is at its peak. Lupin season starts in spring, but it peaks in summer, from mid-November to late December. So, if you want to have your pre-wedding photos taken amidst a gorgeous field of lavender and pink lupins, summer is the season for you!
Another thing to look forward to — summer is the best time for stargazing and for spotting the Southern Lights at Lake Tekapo! So no matter in the day or at night, New Zealand is a great place to be during summer.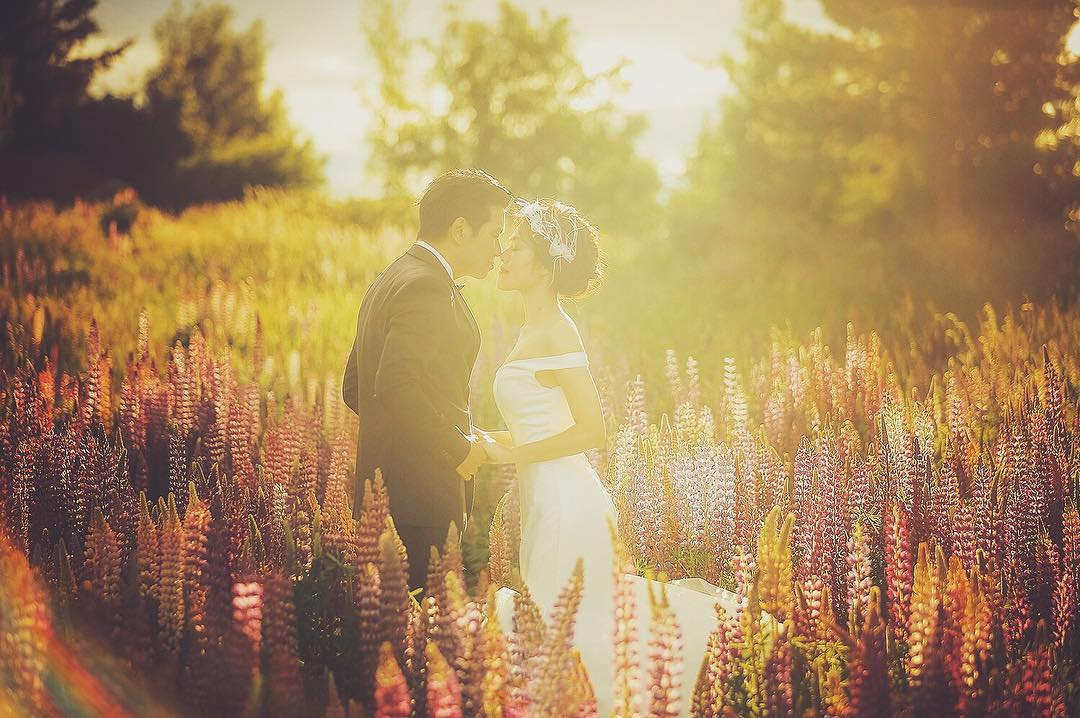 Autumn in New Zealand – March to May
Deciduous trees are not abundant in New Zealand but in the selected locations where they are, they are absolutely gorgeous. Arrowtown is where you will find the most abundant and richest autumn foliage in New Zealand, with the area bursting with golden yellow, hot orange and even flaming red fall foliage.
Other places you'll find great fall foliage includes Wanaka, Lake Tekapo, Queenstown and Christchurch.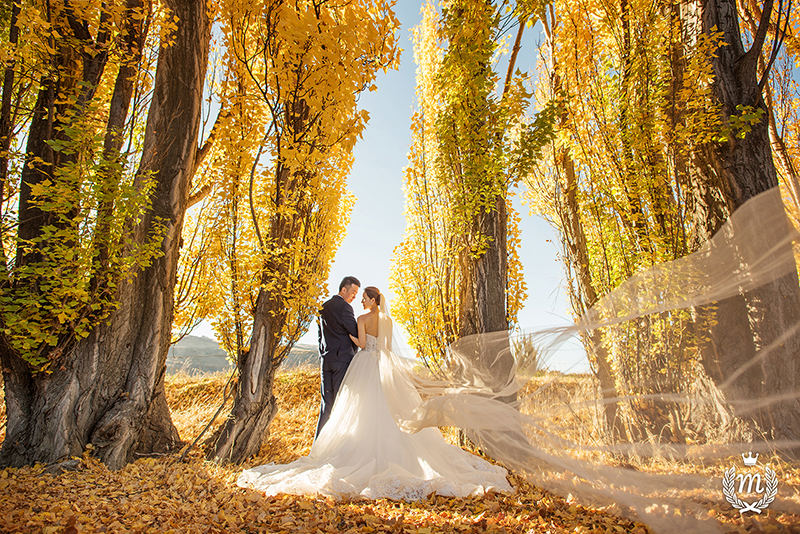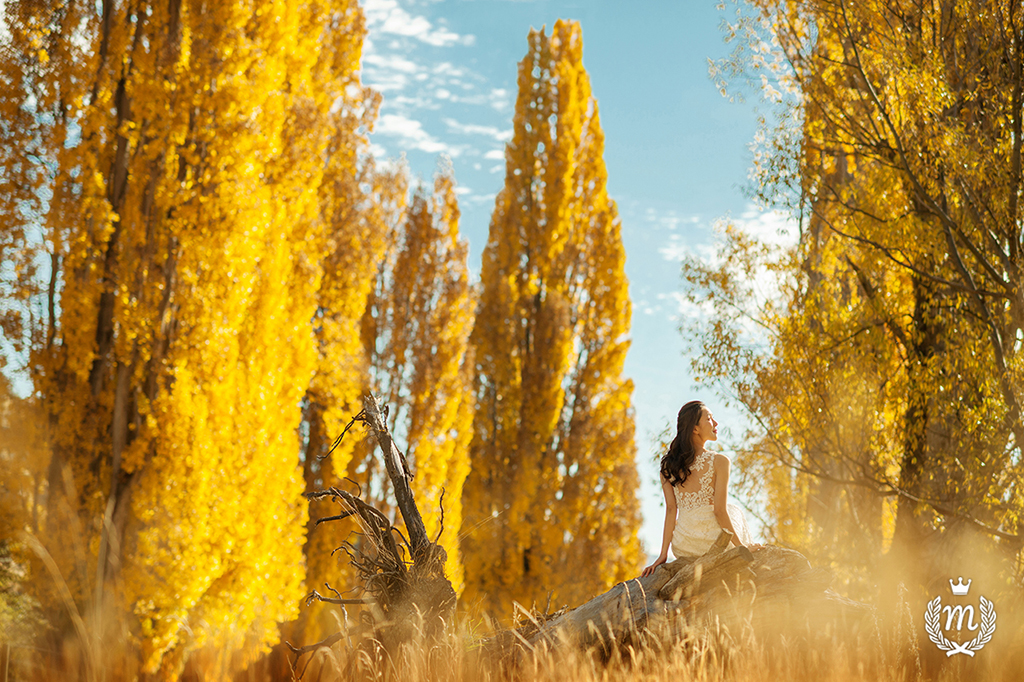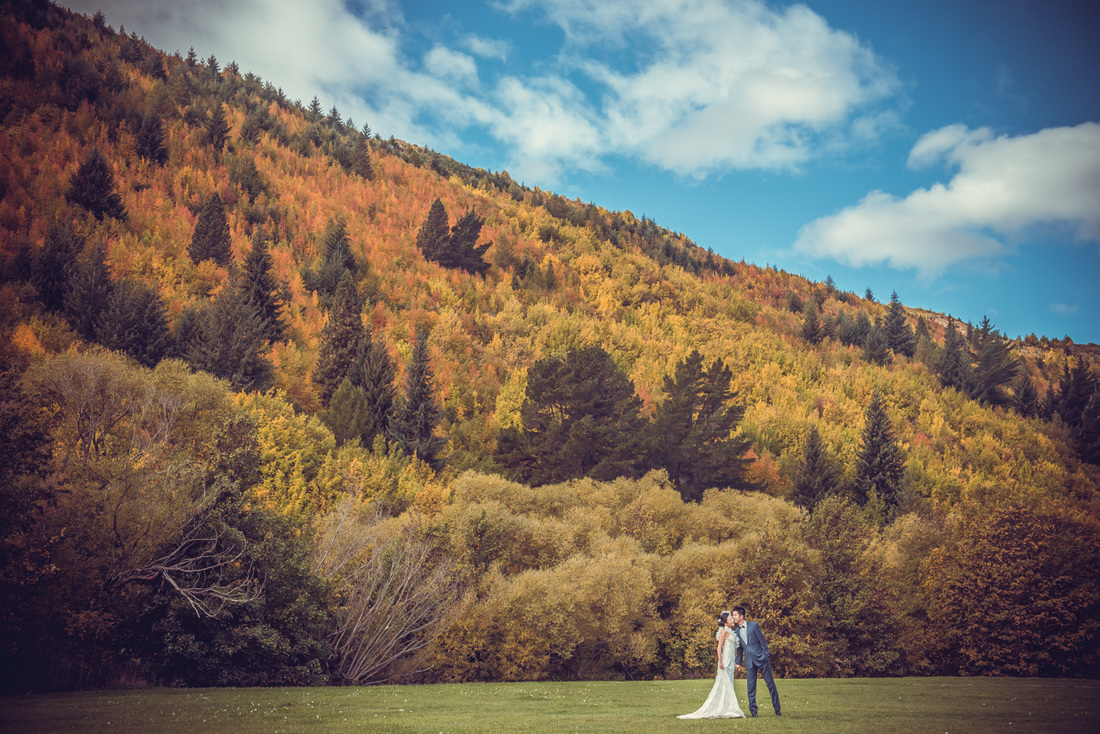 Winter in New Zealand – June to August
New Zealand is a snowy paradise when snow fills the land, with stunning snow-capped mountains and snow fields that abound. For a winter wonderland themed pre-wedding photoshoot, what better place to head to than New Zealand with its alpine landscapes that offer a majestic scenery.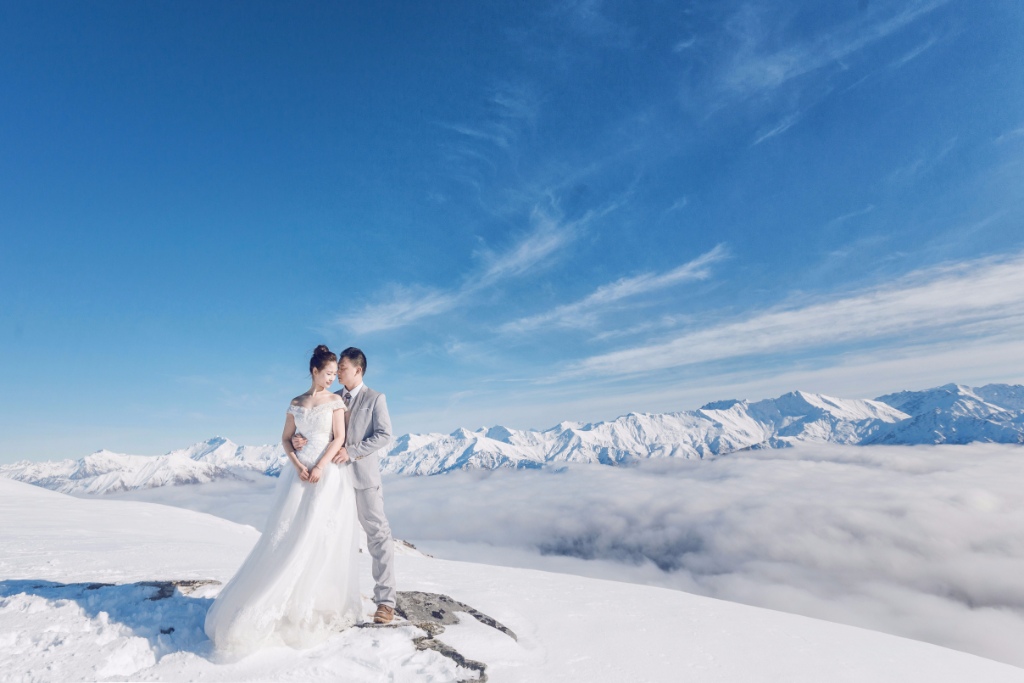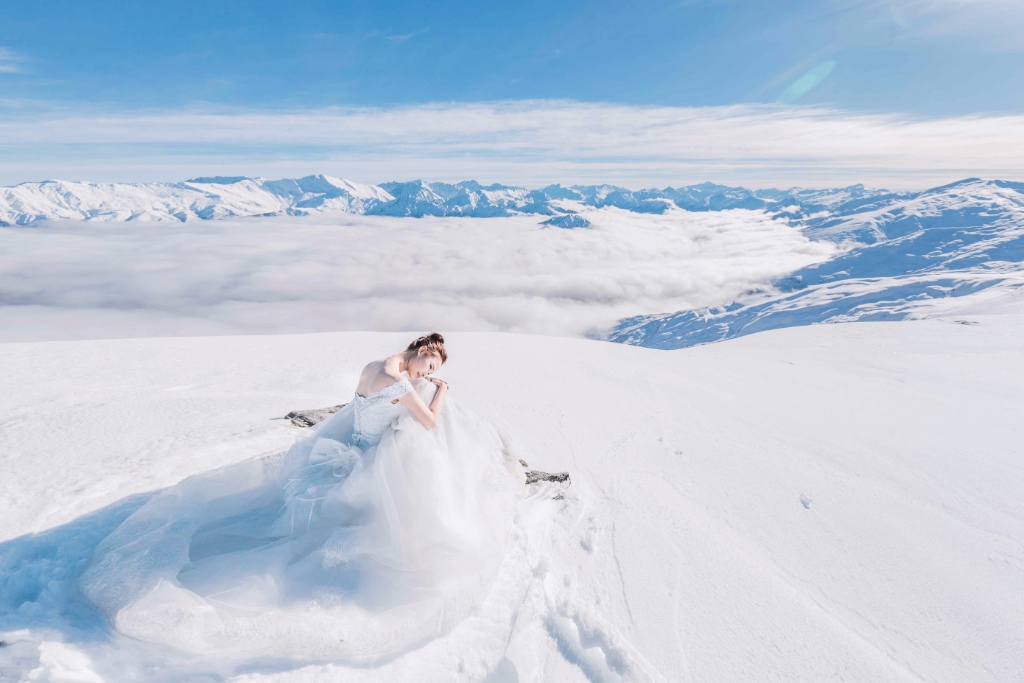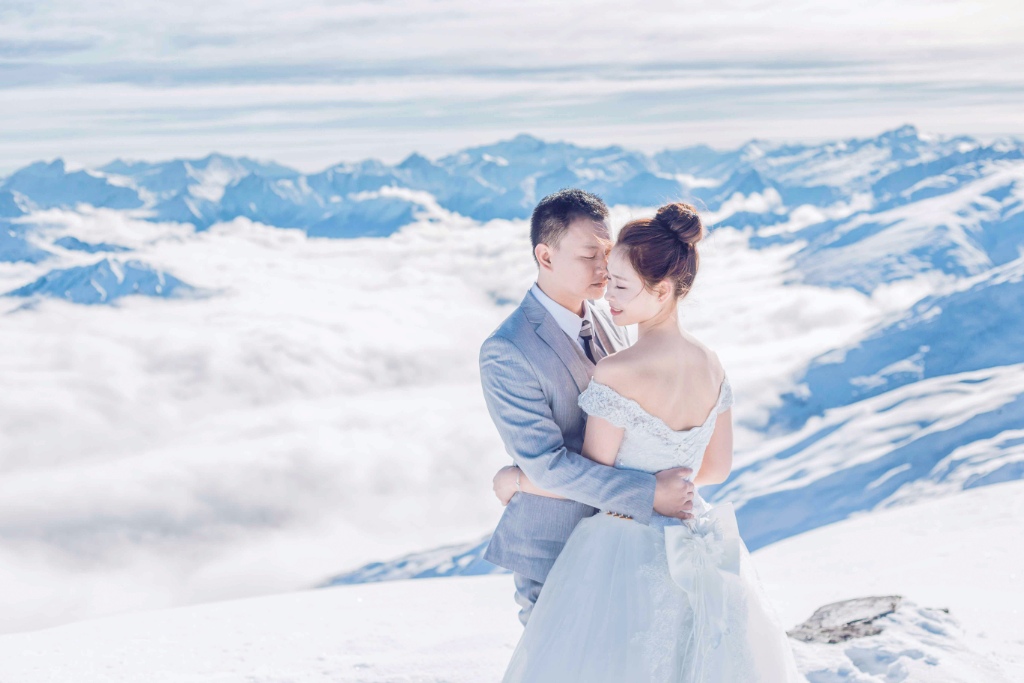 Spring in New Zealand – September to November
Spring is when New Zealand shines with beautiful blooms springing up from the earth, from lush daffodil fields to cherry blossoms to wild lupins. The cherry trees start to bloom in September, peaking in the second and third week, and they grow most abundantly in South Island.
The mild weather in spring also makes it a great time to hike up the mountain trails to get some fantastic pre-wedding pictures from what feels like the top of the world.
Spring is also when the flowers in the Hobbiton gardens are in full bloom, making it the best season to have your pre-wedding pictures taken at the famous garden.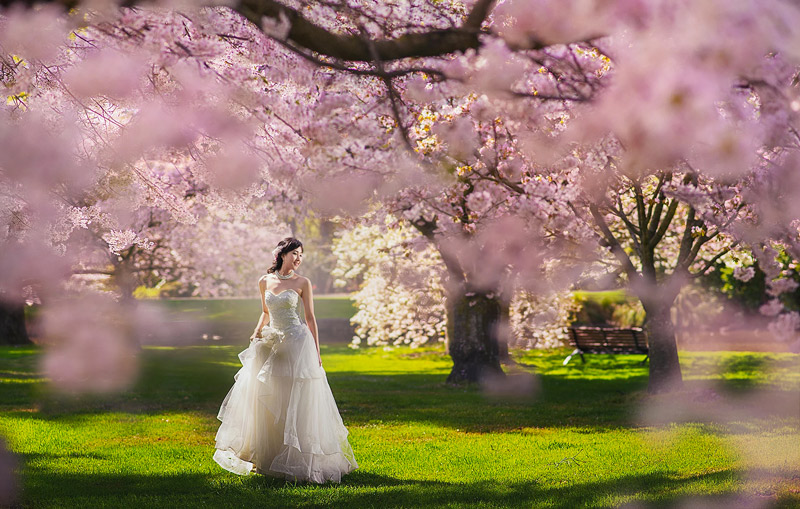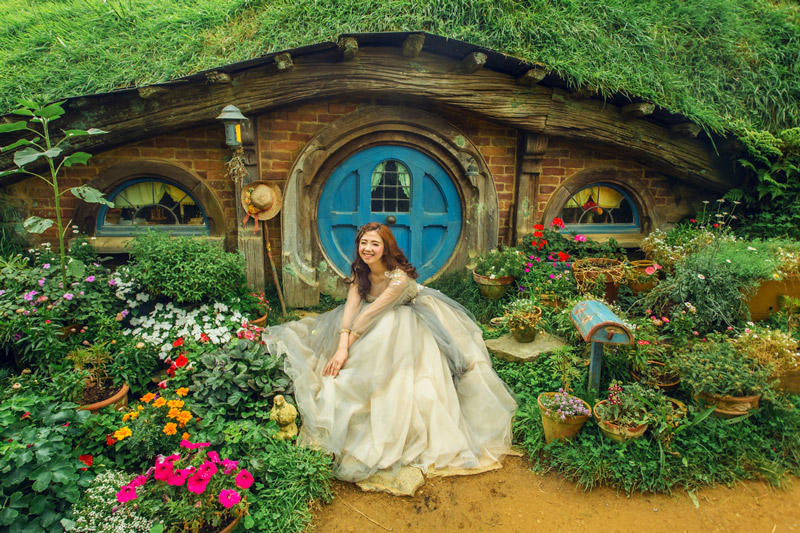 New Zealand is truly a paradise for couples going on their pre-wedding photoshoots, offering a gorgeous natural backdrop no matter what the season! Excited to travel there for your very own dream pre-wedding shoot? Head on and view our New Zealand wedding photographers portfolio to take that first step and realise that dream!