We have previously introduced you the various concepts of Korean wedding photography as well as the behind-the-scenes photos of our client's pre-wedding photoshoot experience in Korea.
Today we would like to share more about one of our most popular Korean wedding photography studio, May Studio.
We are having an exclusive promotion with May Studio in September 2016. Enjoy free upgrades worth USD 880 when you book a pre-wedding photography package with us. 
Learn more about the September Promotion
May Studio
May Studio is one of the most popular choices for many couples. They offer elegant and classy backdrops in their wedding studio. Many couples also enjoy the option to add on a short outdoor session on top of their photoshoot.
If you are in Seoul for a short trip would be happy to know that you can complete your entire pre-wedding photoshoot in a day! For most of our studios, you'll need to spend 1.5 days to complete it!
Elegant photo styles
These are just some samples of the studio sets available at May Studio. To view the entire collection, please view May Studio profile on OneThreeOneFour.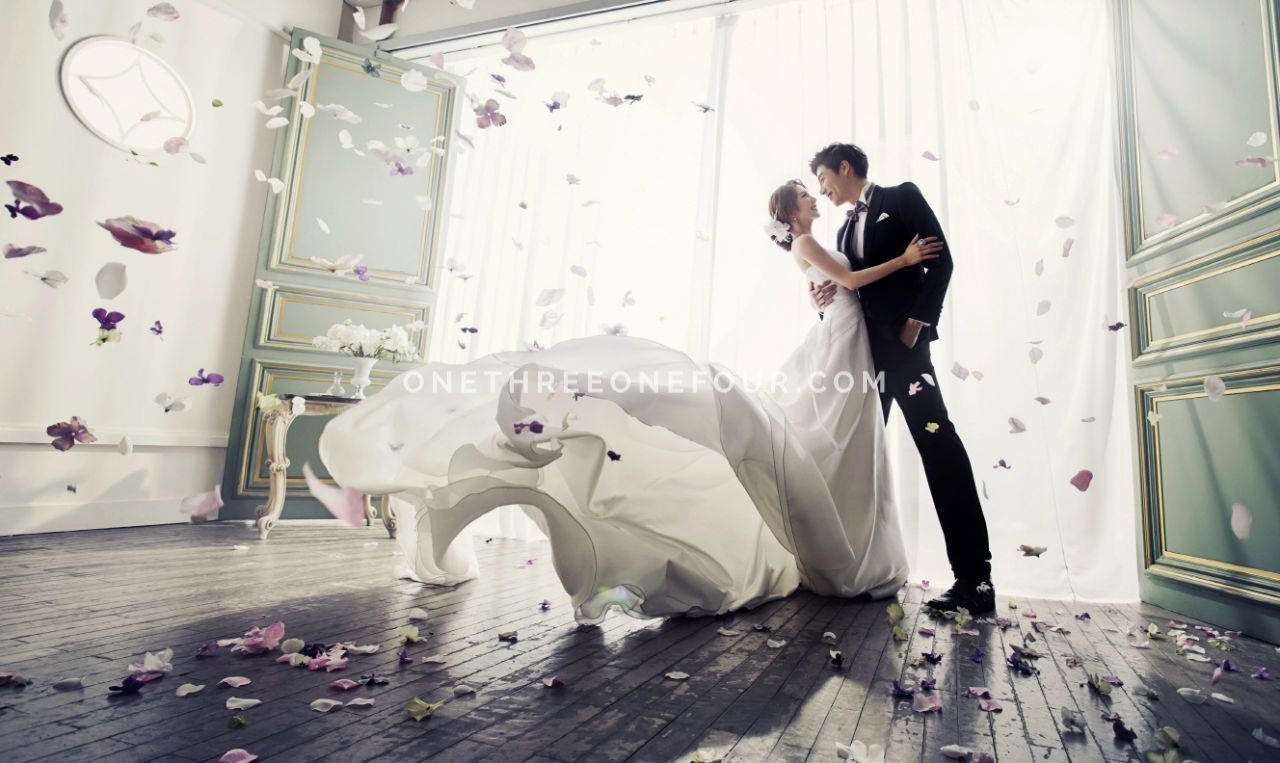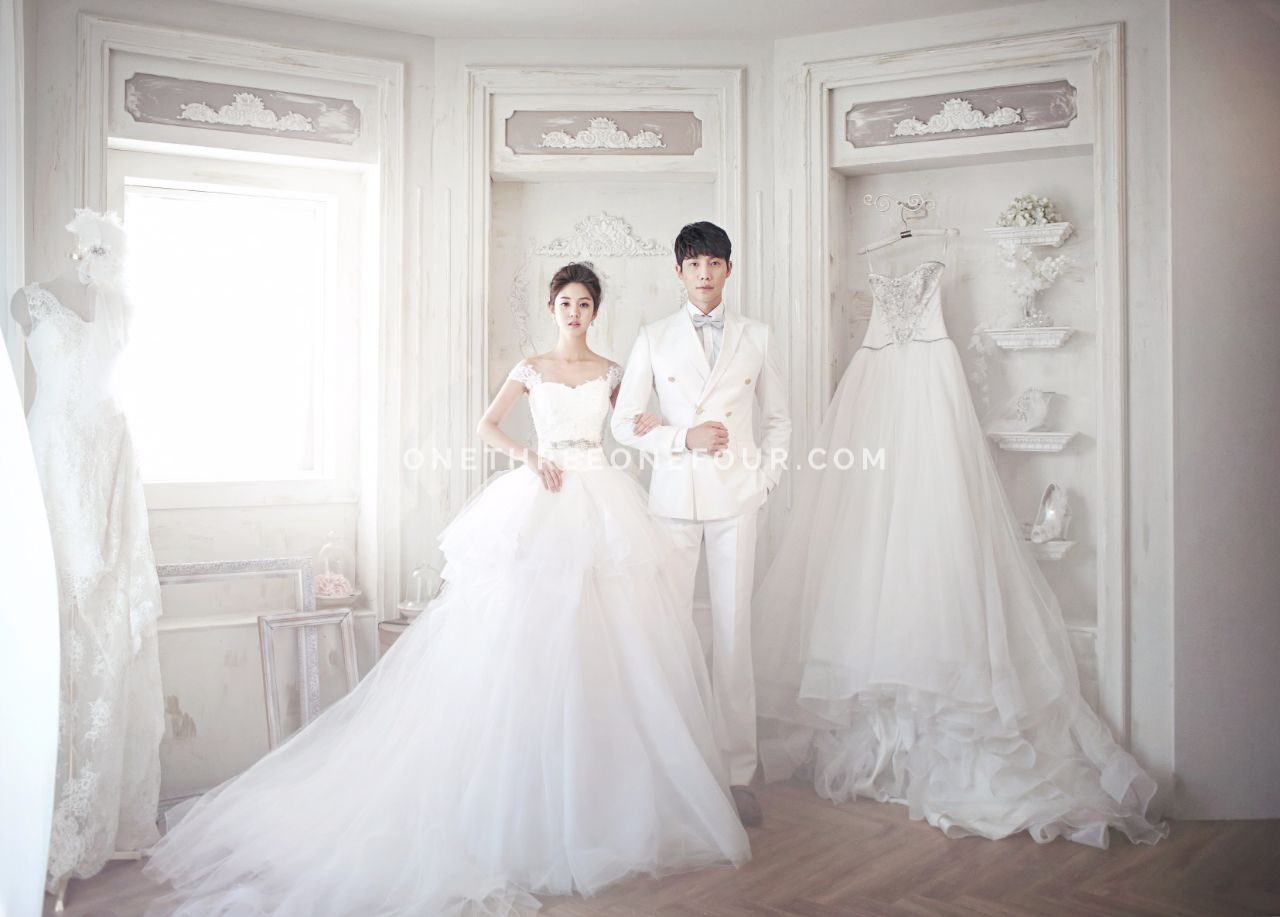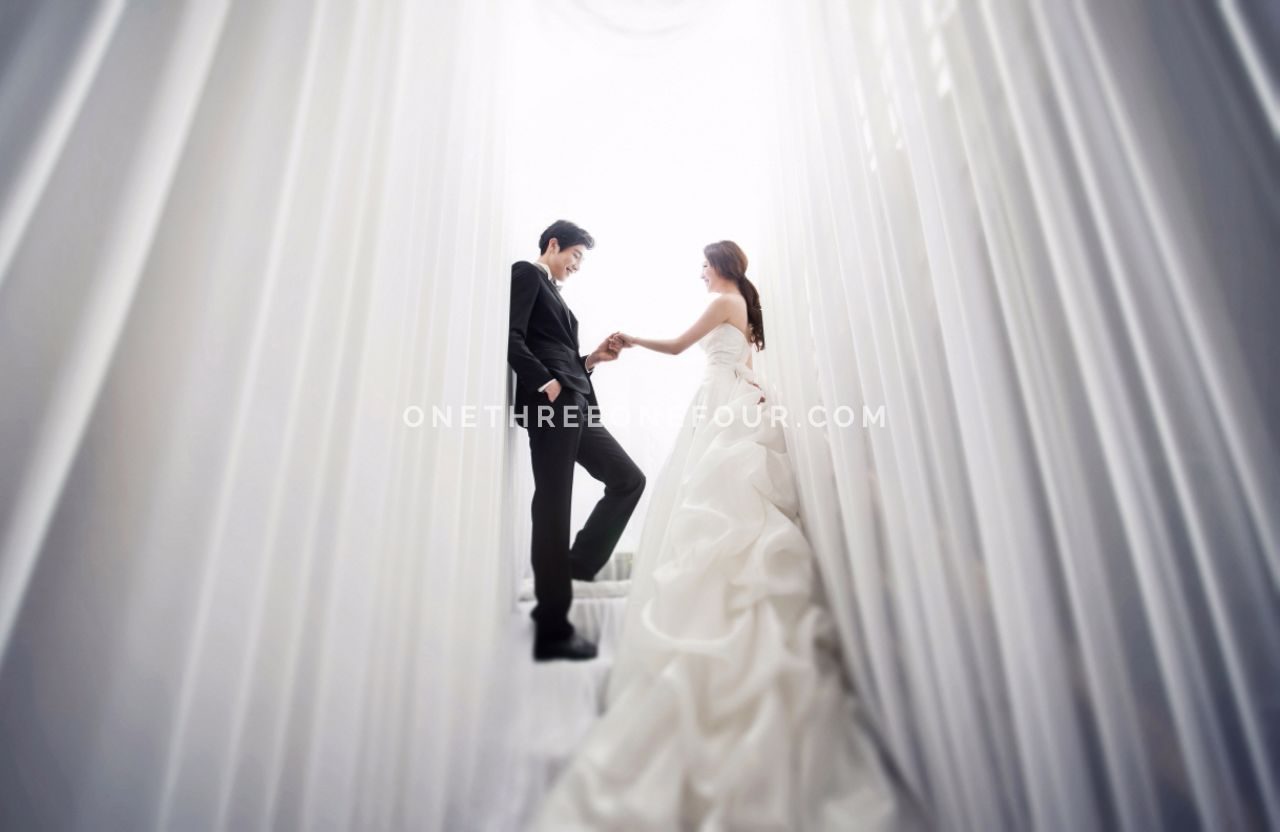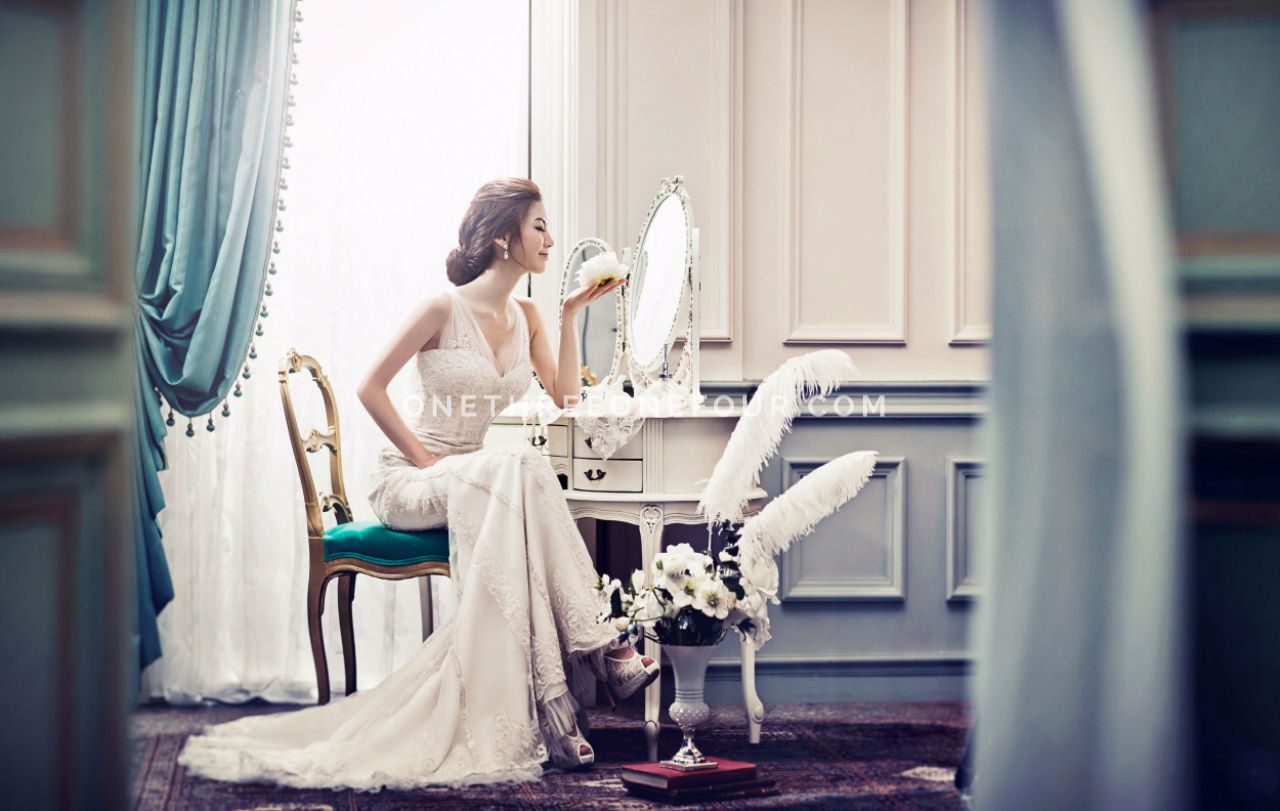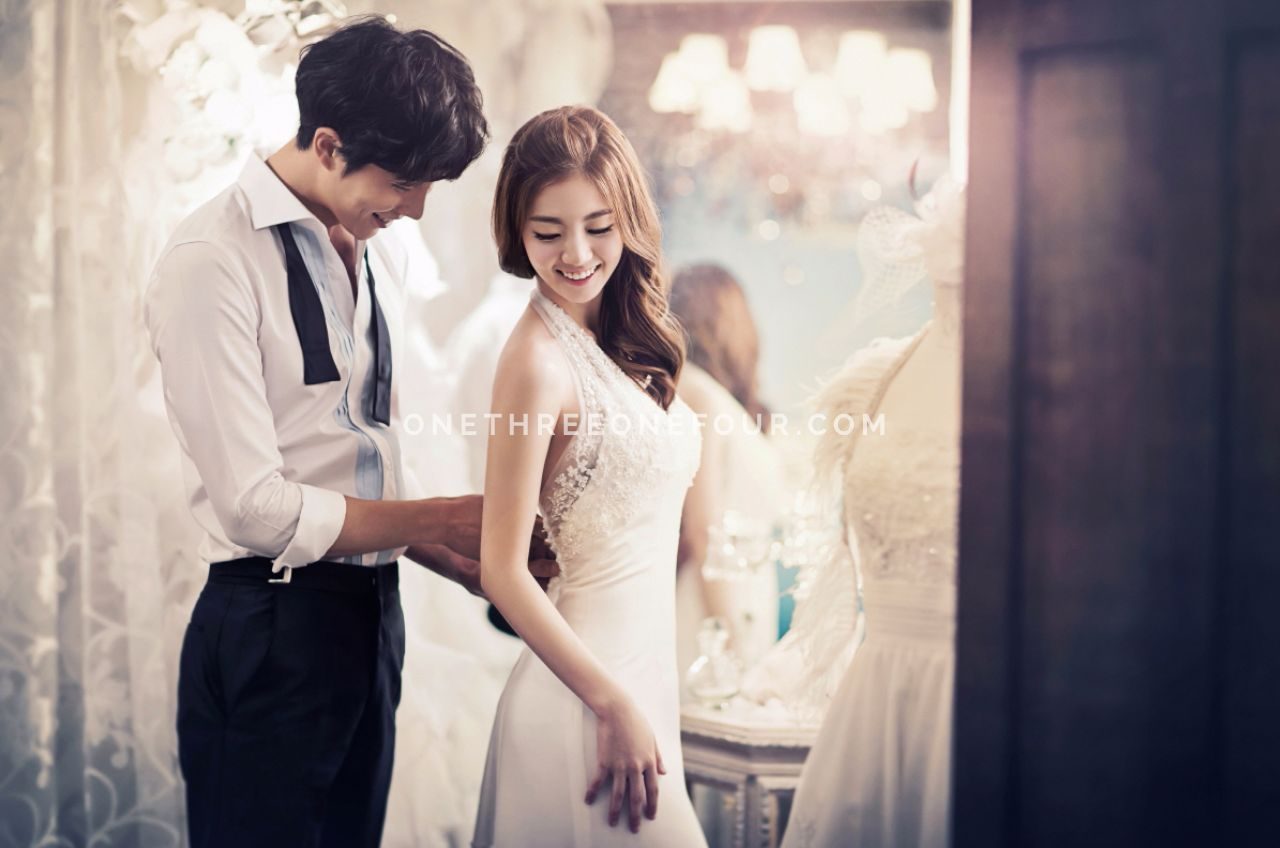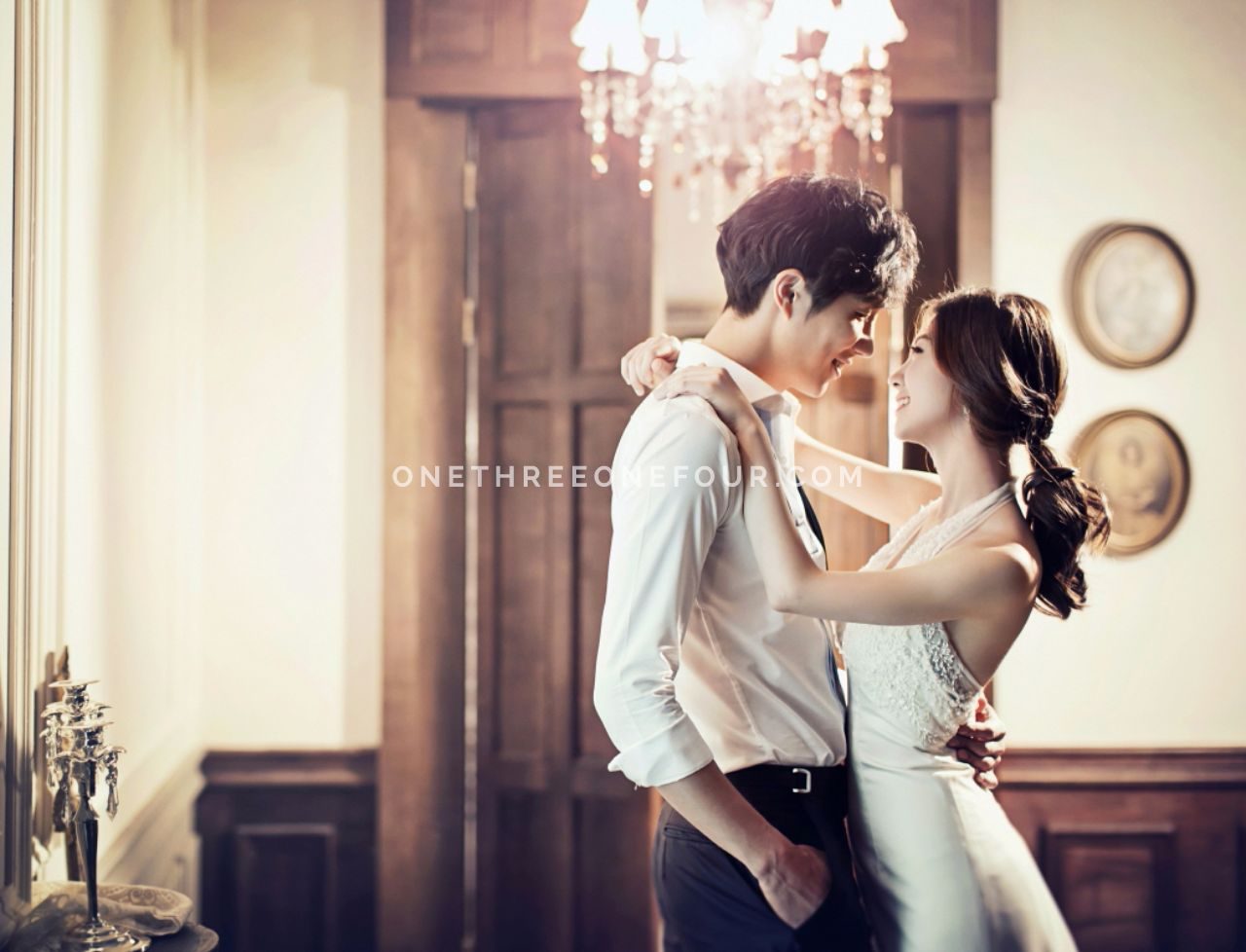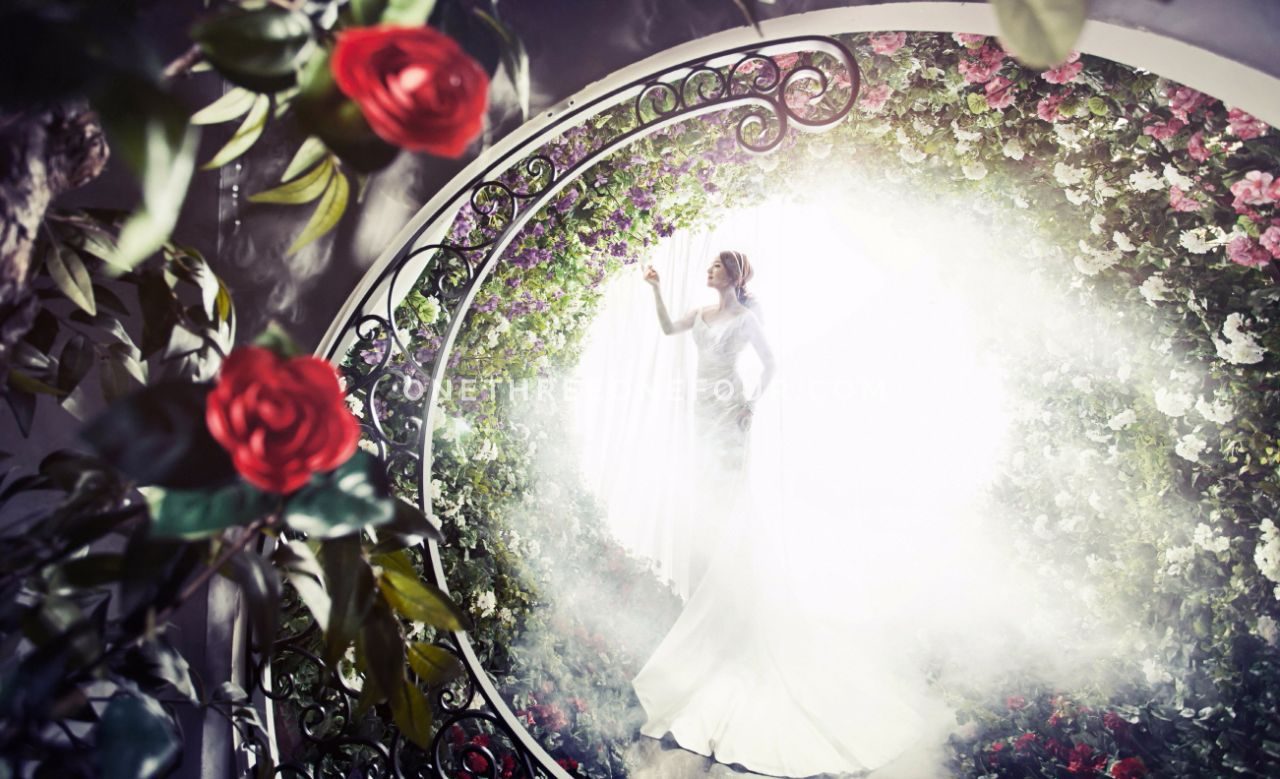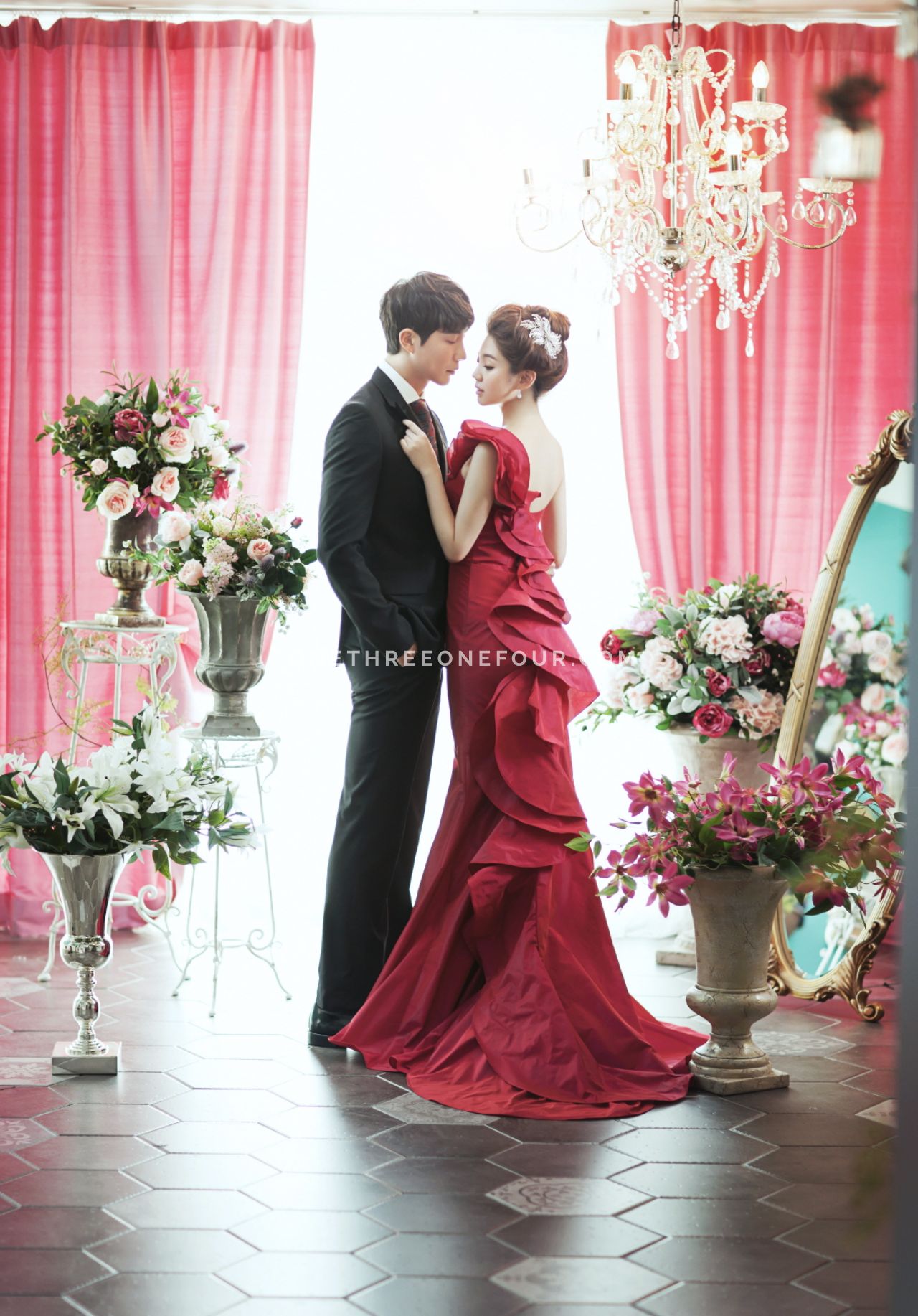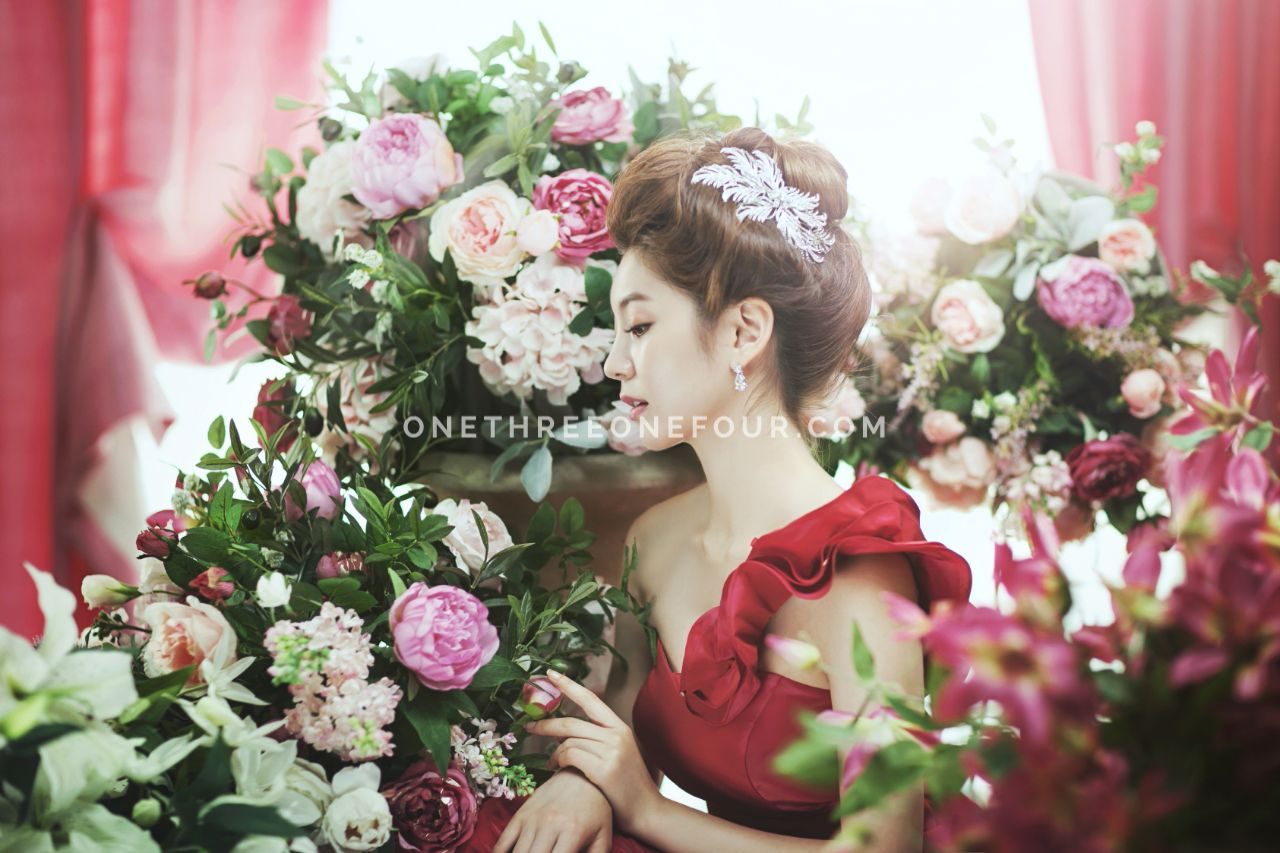 Garden wedding style on the rooftop
For couples who love natural light, May Studio offer has a roof top with stunning cherry blossom tree backdrops that offers the spring outdoor wedding vibes!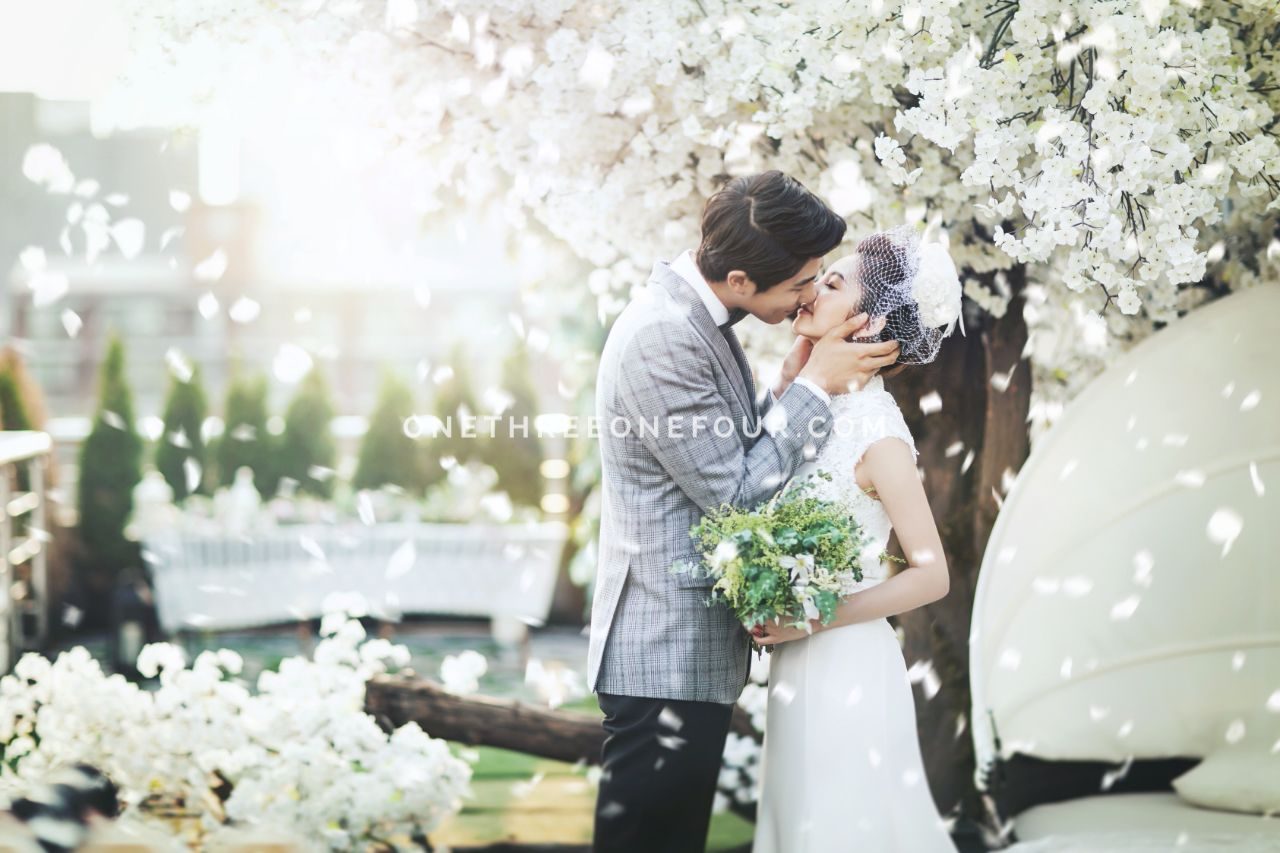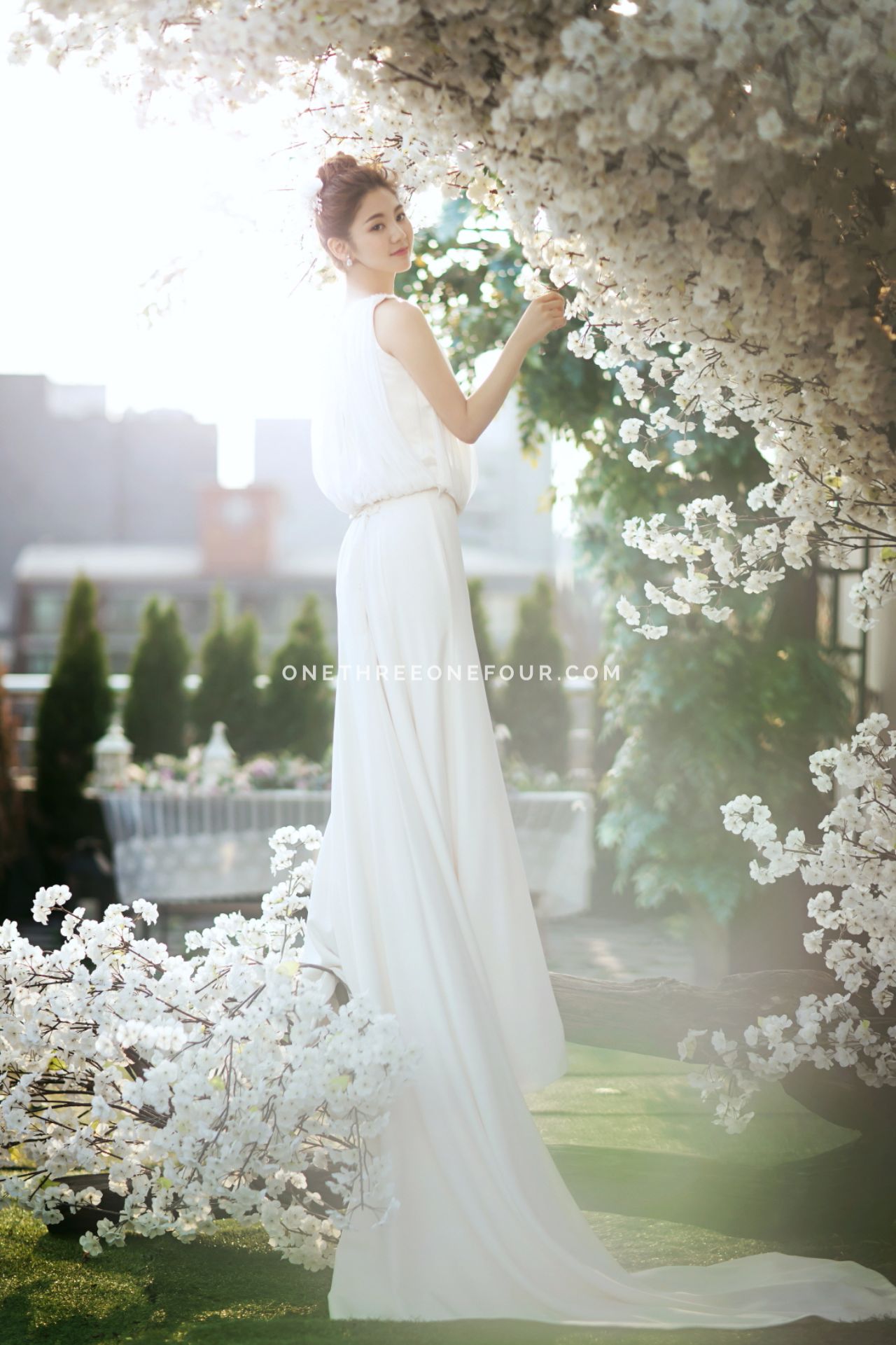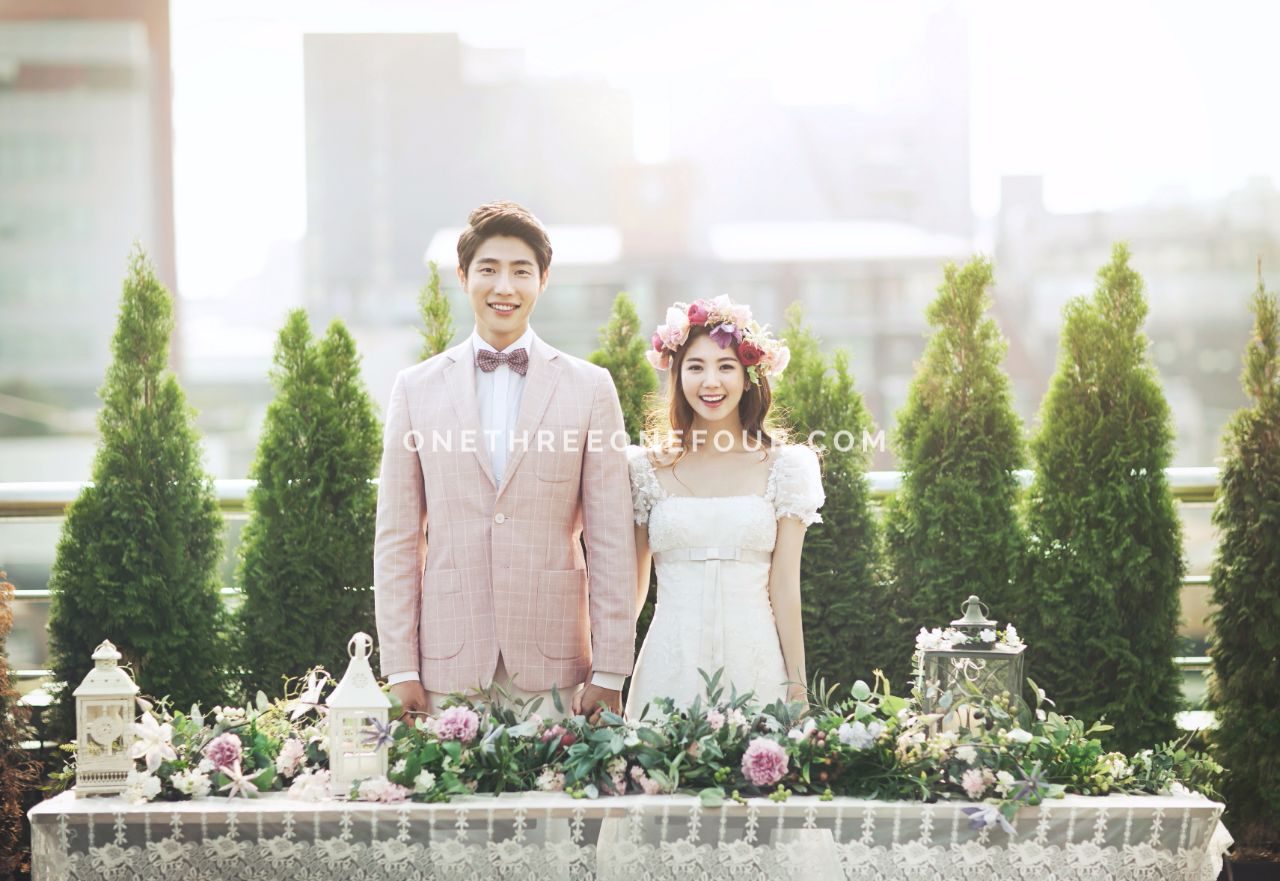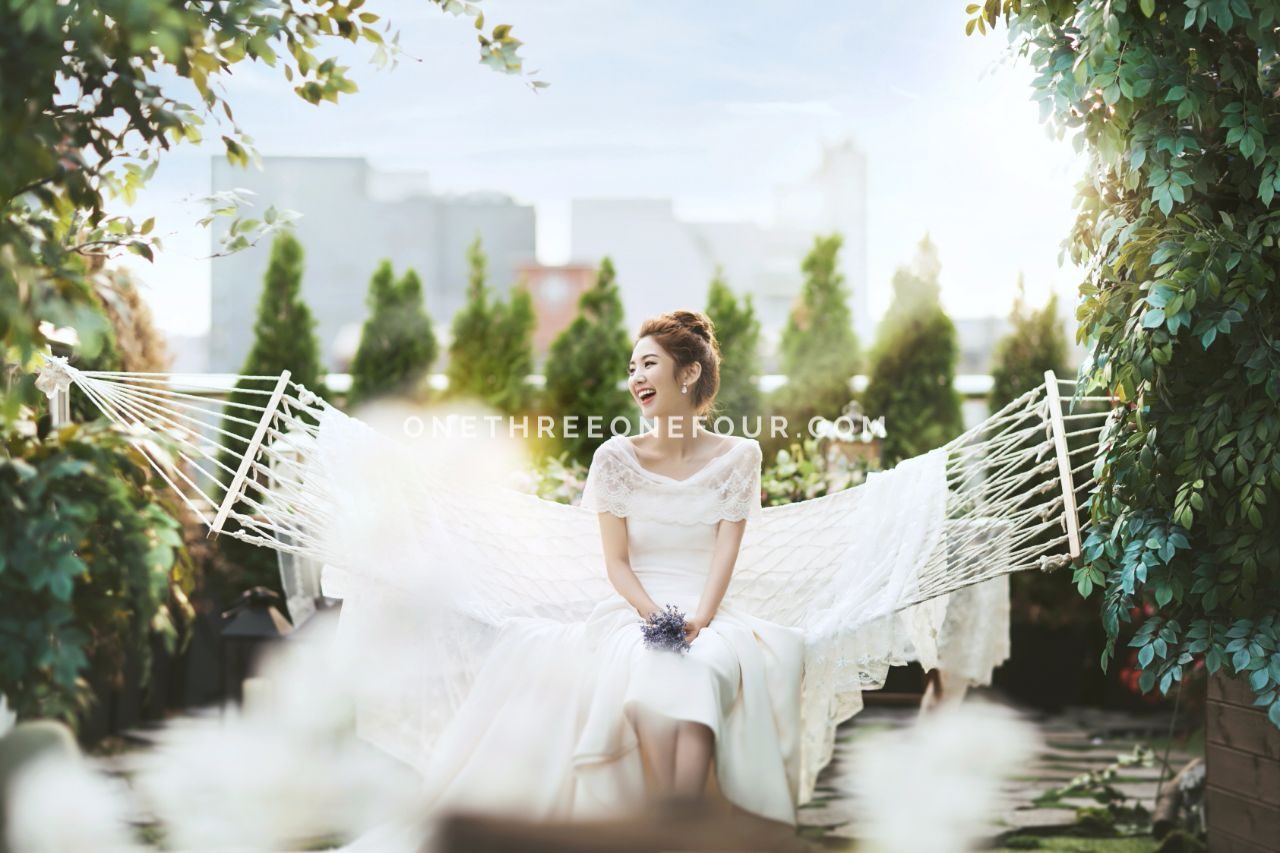 Outdoor Wedding Photoshoot
Many couples also want to have beautiful outdoor sceneries as part of their pre-wedding photos collection. Perfect for the spring and autumn seasons! For only KRW 100,000, you can have a 1 – 2 hours outdoor wedding photography session at Dosan park in Seoul!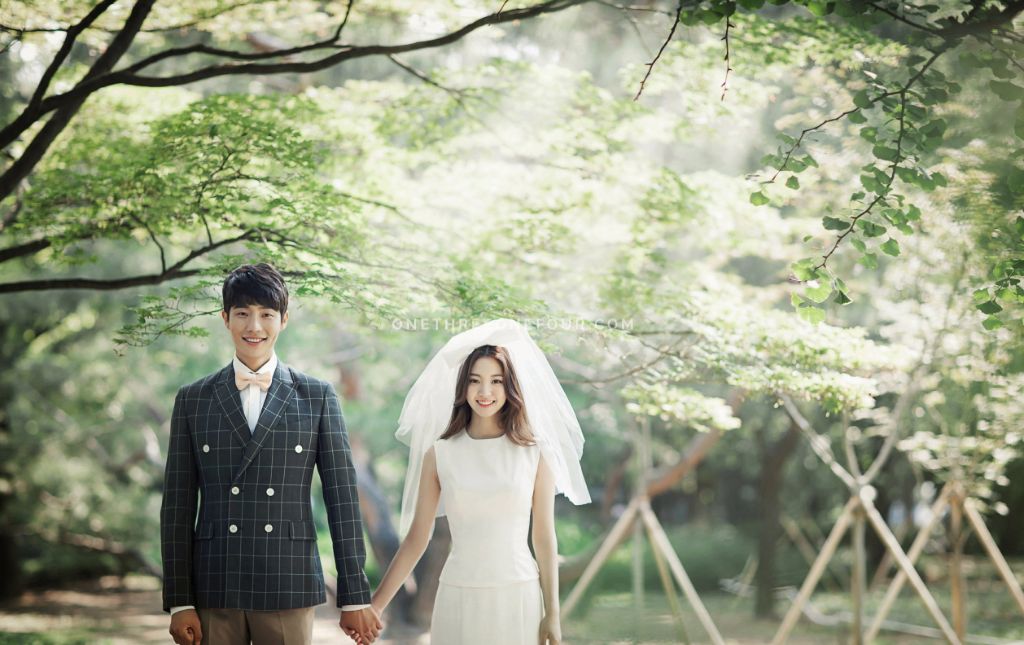 Korean Pre-wedding Photography Package
We offer an all-inclusive pre-wedding photography for you at May Studio. You do not need to worry about looking for your own gown or makeup because it is included. There are no extra charges, you're free to take your pre-wedding photos in all of May Studio sets, and on the rooftop too! A translator would be there with during the entire process helping you with communications with the May Studio team.
The entire photoshoot can all be done in a single day! Yes, that includes, selecting your gown to getting your hair and makeup done to the actual photoshoot. Couples who are in Korea for a short trip, this would be a great benefit!
OneThreeOneFour's May Studio pre-wedding package includes:
5 photoshoot hours in studio

30 edited photos

All original photos

Rental of 4 gowns and 2 suits (including accessories)
Makeup & hairstyling service
30-page photo album 28 x 35.4cm of your selected photos
English or Chinese speaking translator
Personal helper for the bride
Hotel pickup in Gangnam area
Book an all-in pre-wedding photography package with us at only KRW 2,687,500. Contact us at [email protected] for more information.
Only a deposit is required to reserve a photoshoot date, the balance amount to be paid when before your photoshoot session.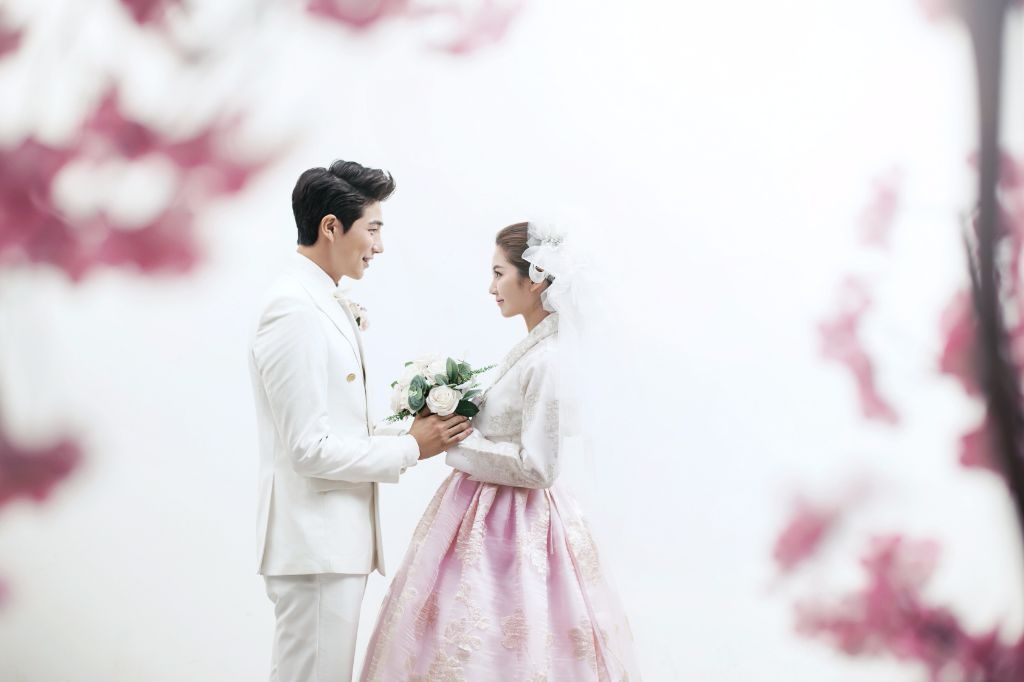 September'16 Promotion
Book a pre-wedding photoshoot package at only KRW 2,750,000 (about USD 2470 or SGD 3310) in the month of September 2016 to enjoy free upgrades worth KRW 980,000 (about USD 880 or SGD 1180)! Only a deposit is required to reserve a photoshoot date, the balance amount to be paid when before your photoshoot session.
Enjoy these fantastic benefits on top of our all-in package:
A fun photoshoot with your bestman and bridesmaid with free makeup, rental of dress/suit
Traditional Korean style photoshoot with free rental of hanbok outfits
A different story for you with a free 14-page behind-the-scenes photo album
A free 20R photo-frame for your favourite photo
Contact us at [email protected] for more information.