Summer is a great time for taking photos since we are blessed with good weather which is extremely important for a photoshoot! We noticed many couples who love heading to Korea for both pre-wedding and casual photoshoots so we have come up with a few exclusive promotions just for you!
How can a summer holiday be complete without a day spent at the beautiful beach?? No matter which country, couples always love heading to the beach for a photoshoot, especially in the evening when the sun sets over the horizon!
However, it is especially difficult to find a beach in Korea due to its location. To satisfy all your needs, we specially sourced out a stunning beach 1 hour away from Seoul so you can get the full summer beachy vibes!
*Free outdoor beach photoshoot for every indoor photoshoot session with Face Studio or Nadri Studio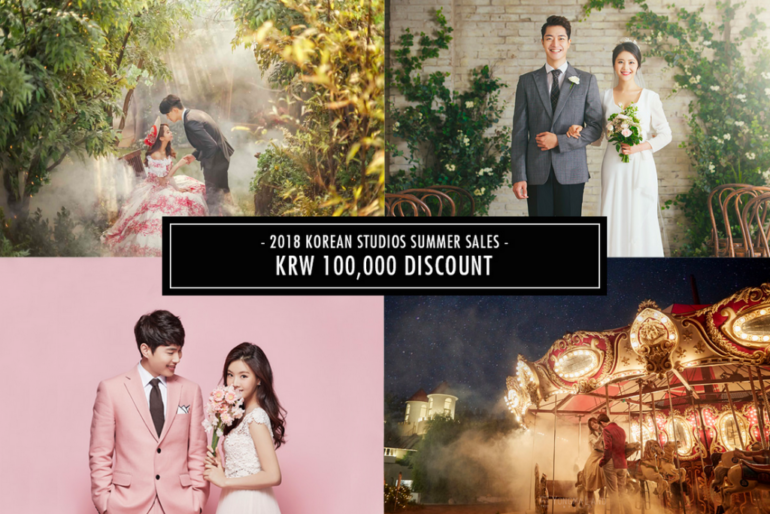 Korea is famous for their beautifully decorated indoor photoshoot studios that may be one of the best in the world. Their studio sets provide a myriad of themes that can fulfil the needs of a variety of clients with different preferences, from royal interiors to floral gardens!
This June to August, we will be having a 100,000 KRW discount for 4-5 hours of photoshoot at our specially hand-picked studios! Our packages are all-inclusive so all gowns, makeup and transportation will be taken care of.
June to July is the most beautiful time to visit Jeju Island because it is the blooming period of the lovely hydrangeas at Camellia Hill! Camellia Hill is one of the most scenic gardens around Jeju and the vast fields of green speckled with assorted hydrangeas makes an utterly romantic backdrop for your pictures.
We understand that accommodation may be a problem since it is the peak season, so we will be providing 1 free night of accommodation for every photoshoot booked during this period!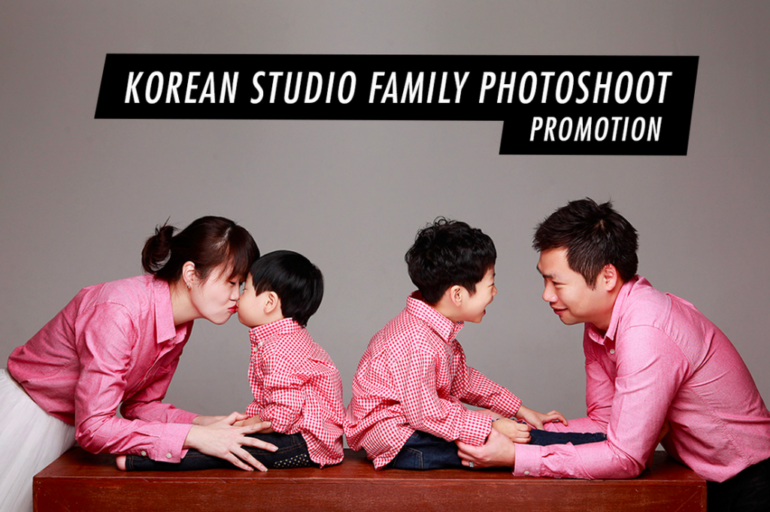 This is a first for us! We are launching our Korea Studio family shoot to memorialise your family holiday. Family is the most precious thing in our lives and it is always a good idea to document this special bond and immortalise it into timeless memories.
If you are planning a family trip to Korea, why not have a 1 hour studio shoot to spice up your trip! It will definitely make it an even more memorable holiday and you can go back home with tangible memories that you can always look back on.
Book A Photoshoot
Don't worry if you are not heading to Korea this Summer, we also do photoshoots for couples and families all over the world.
You can head over to our website to find out more about our destinations and packages. The second half of the year is a popular time for photoshoots so book your slots before they get taken up!