Hokkaido is a popular destination for many travellers around the world. Besides visiting Hokkaido in winter for its scenic snowy scenes, you might want to consider visiting during the equally, if not more spectacular summer season while planning for your upcoming trips. Every summer, Hokkaido flourishes with life as the lush lavender fields come into full bloom. Just imagine being surrounded by the endless carpets of gorgeous lilac lavenders, it's a sight that you must witness with your own eyes.
To all the lavender lovers out there, we've done the homework for you and sourced for the 10 best lavender farms as well as peak periods to visit. Read on and enjoy the beautiful sceneries this summer to the fullest!
1. Tomita Lavender Farm
Highlights: One of Hokkaido's most famous lavender farm with a variety of flower fields. There are even shops and cafes that you can pop by and have a taste of the unique lavender soft-serve ice cream!
Peak Period: Mid July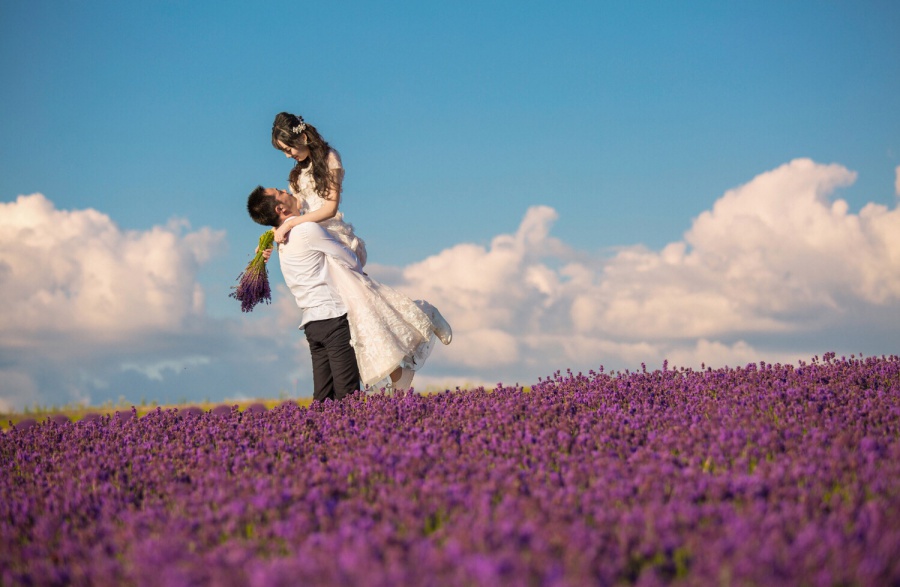 SEE MORE: Hokkaido Furano Summer Pre-Wedding Photoshoot At Tomita Lavender Farm
SEE MORE: Hokkaido Pre-Wedding Photographer: Summer Photoshoot At Shikisai No Oka Alpaca Farm And Hinode Park Lavender Field
2. Hinode Park Lavender Garden
Highlights: The Bell of Love (Ai no Kane) monument is an extremely popular spot for couples and definitely our favourite pre-wedding photo spot as well. It is located below the observation deck where you can have a panoramic view of the lavender fields.
Peak Period: Mid July – Late July
SEE MORE: Hokkaido Summer Rainbow Flowers and Railway Track Japan Prewedding Photoshoot
3. Saika no Sato Farm
Highlights: Besides lavenders, gorgeous landscape views of Mount Tokachidake and Mount Ashibetsudake can be seen from the farm. There are also a wide variety of lavender products available for tourists.
Peak Period: July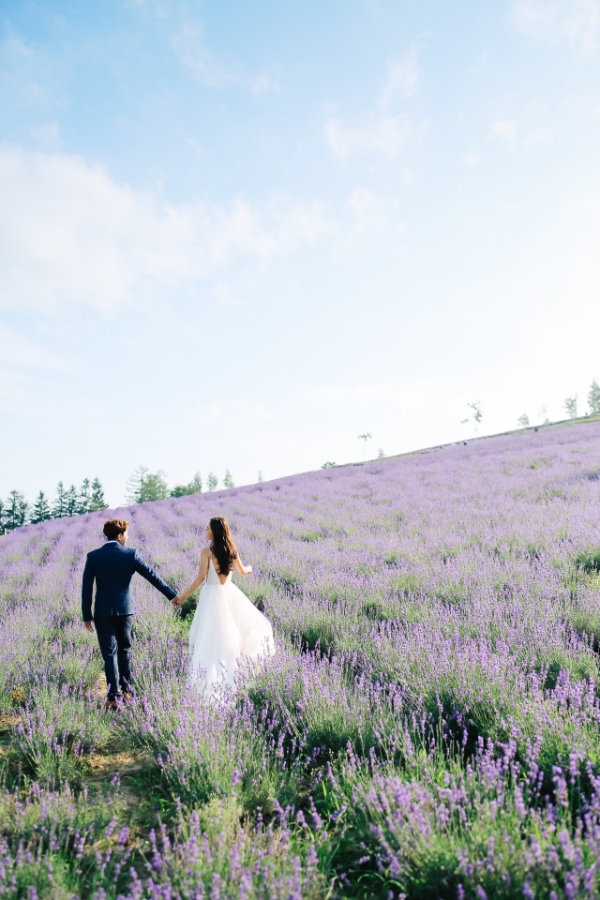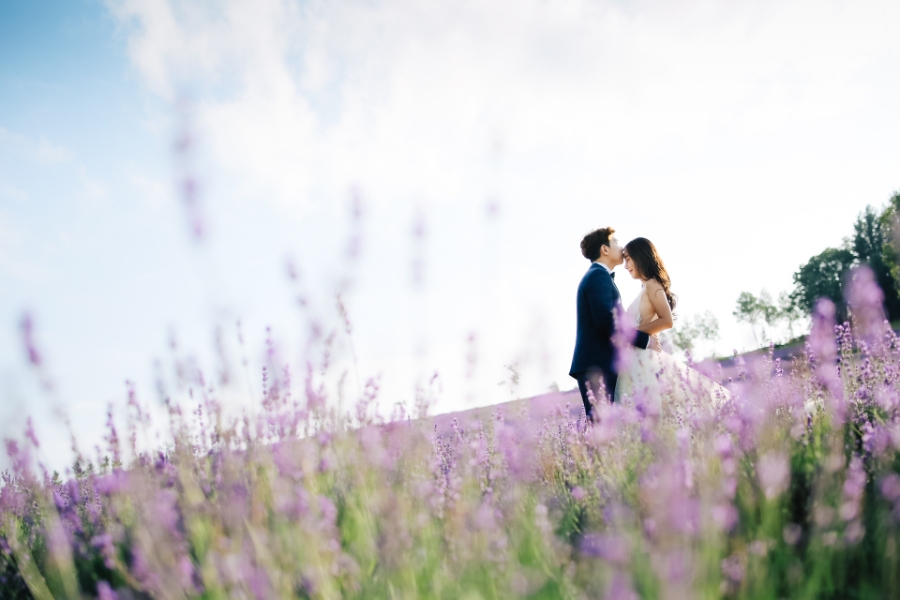 SEE MORE: Hokkaido Pre-Wedding Photoshoot At Blue Pond And Saika No Sato Flower Farm
4. Shikisai-no-Oka
Highlights: The flower garden of Biei is not only renowned for its lavenders but also for other summer blooms like sunflower, lupins, cosmos and tulips. Known as the Hill of Seasonal Colours, it is one of the best places to visit in Hokkaido during summer as you can catch a glimpse of the rolling being painted with shades of the rainbow.
Peak Period: July – August (For lavenders)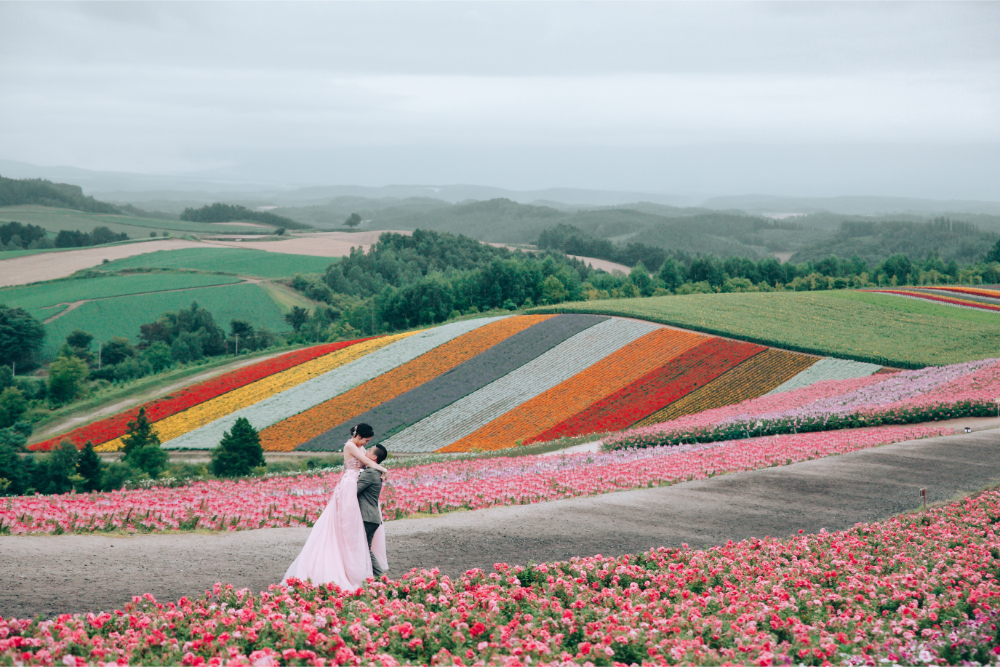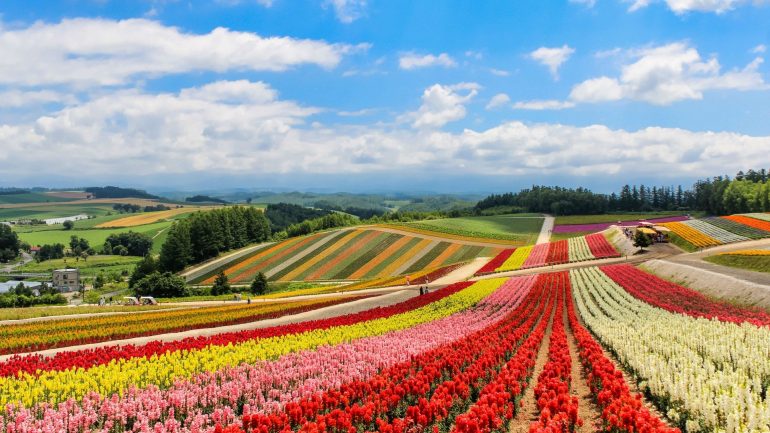 5. Flower Land Kamifurano
Highlights: The farm has a long flowering season and is open every April till November due to its wide selection of flowers harvested, blooming one after another. There are also special activities where you can ride their popular tractor bus as you enjoy the scent of flowers or even hands-on experience where you can make plates and scented sachets from handpicked flowers.
Peak Period: Early July – Late July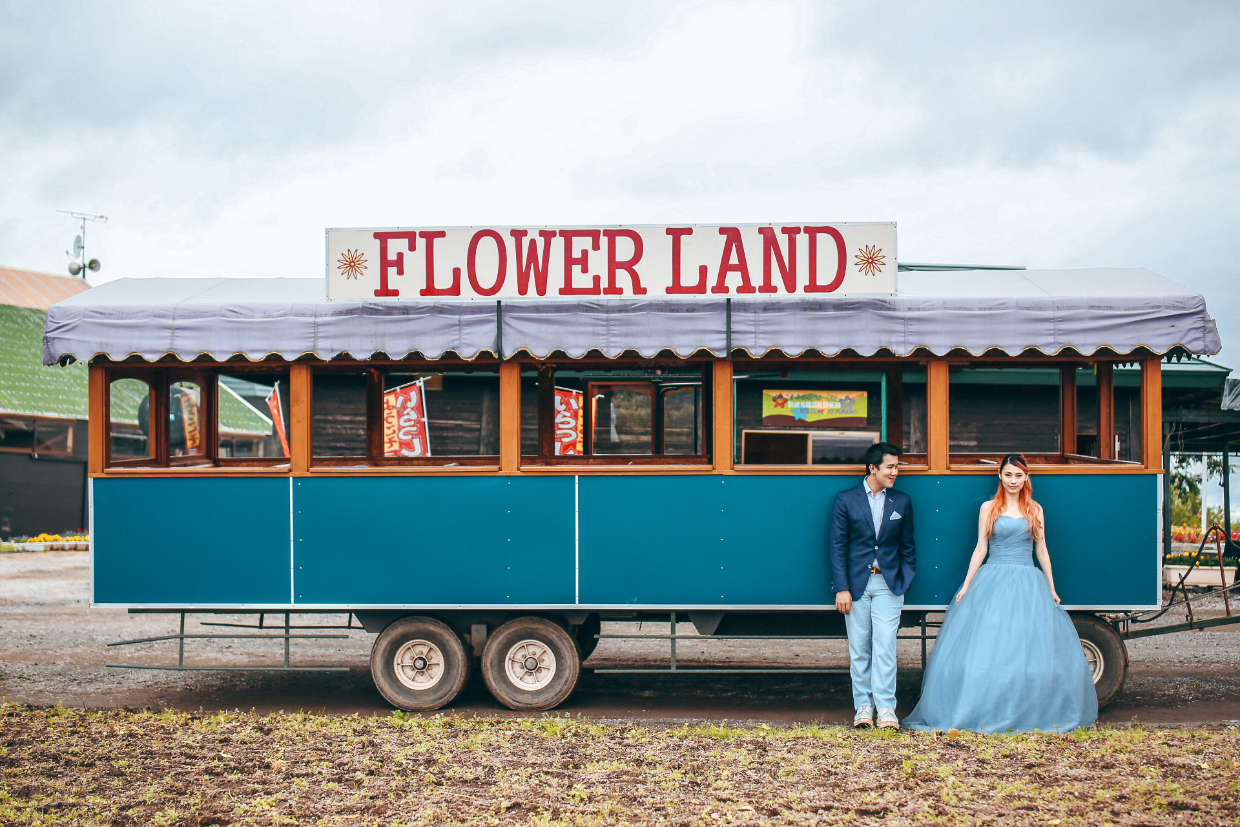 SEE MORE: Hokkaido Pre-Wedding Photographer: Summer Photoshoot At Shikisai No Oka Alpaca Farm And Hinode Park Lavender Field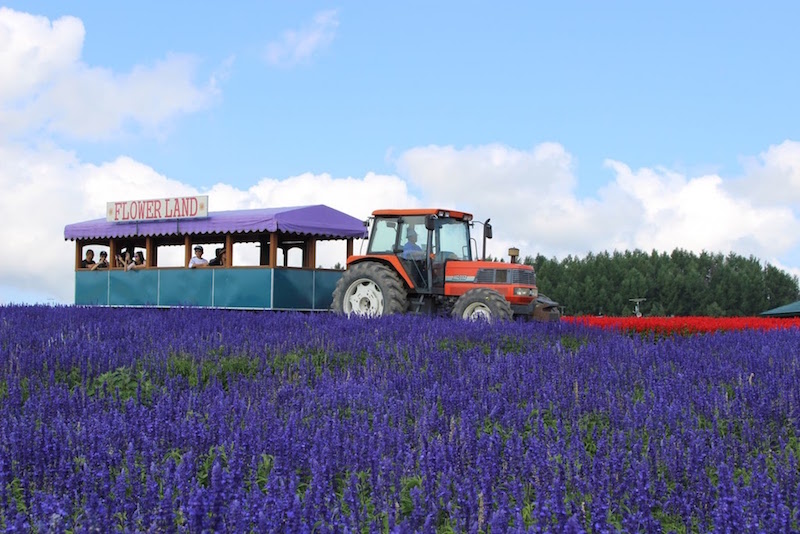 6. Choei Lavender Farm
Highlights: Enjoy a lovely ride on the ski lift as you admire the scenic lavender views against the Tokachi Mountain landscape. There are also 4 different types of lavenders – Noushi Hayazaki, Misetosekka, Okamurasaki and Lavandin.
Peak Period: Mid July – Late July
7. Highland Furano
Highlights: For an ultimate lavender viewing experience, why not soak in an open-air hot spring while admiring the purple sea of lavender? Highland Furano is the only location offering a natural onsen overlooking full blooms of lavender.
Peak Period: Mid July – End July
8. Lavender East
Highlights: View Japan's largest lavender field via the lavender bus which offers a magnificent view and guided tours.
Peak Period: Mid July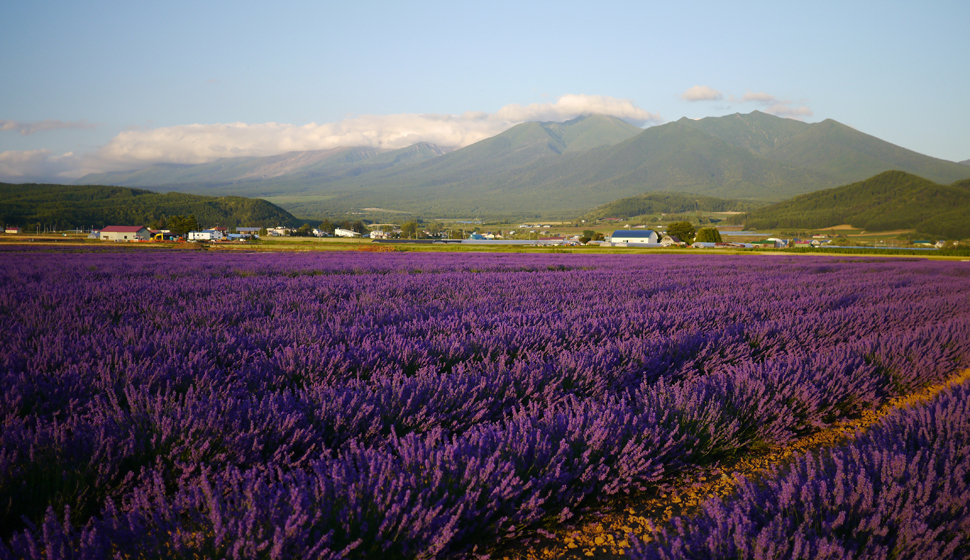 9. Horomitoge Lavender Gardens
Highlights: If you're not intending to travel out of Sapporo to catch a glimpse of lavenders, this is a secret spot on the edge of Sapporo town where you can enjoy the beautiful blooms. You can even handpick some lavenders home or catch a sweeping view of the Sapporo city from the top of the hills!
Peak Period: Early July – End July
10. Furano Wine House
Highlights: Located on a hill, the Furano Wine House offers stunning views of the Furano city. Enjoy a glass of wine as you admire the beautiful lavender fields and panoramic view of the Tokachi mountain range.
Peak Period: Mid July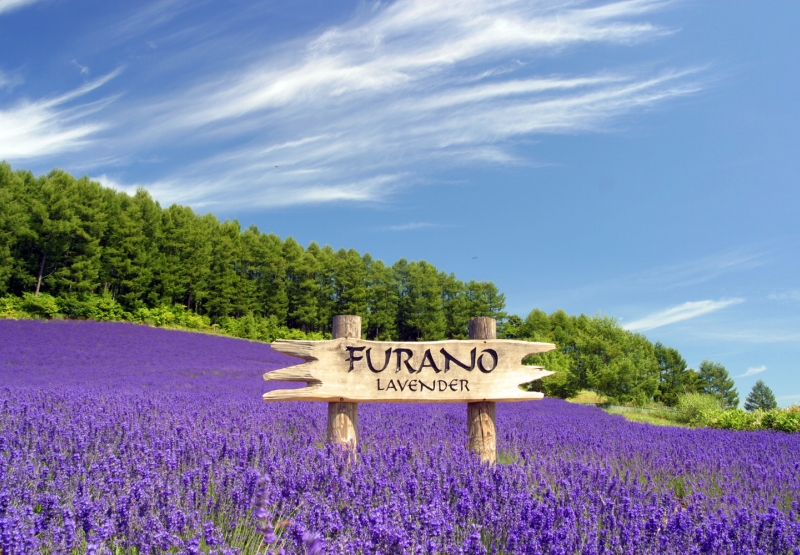 OneThreeOneFour x Bridefully Yours Collaboration: Hokkaido Special 2020
To all the lovely Singaporean couples out there who are still undecided on where they should have their pre-wedding shoot, we're giving you an exclusive perk to shoot with the beautiful lavenders in Hokkaido this summer!
We are collaborating with Bridefully Yours to offer the following, in addition to our Hokkaido Pre-Wedding Photography Package:

– Waiver of travel fees for Bridefully Yours gowns (up to SGD 300)
– 2 Wedding Gowns + 1 Suit rental by Bridefully Yours (up to SGD 1,700)
Promotion ends on 31st August 2020. Limited slots available only for our Singapore couples, enquire now with us to avoid disappointment!