"Photos or it never happened" The best way to prove that you have been on a holiday to Korea is to have a photoshoot in their traditional Hanboks!
These lovely Hanboks have stolen the hearts of many since Korean dramas have gotten popular!
Besides, Korea is a country that has preserved much of its culture throughout the centuries and the palaces are always a popular tourist attraction!
What better way to tour the palaces besides walking around like a true Joseon dynasty prince and princess!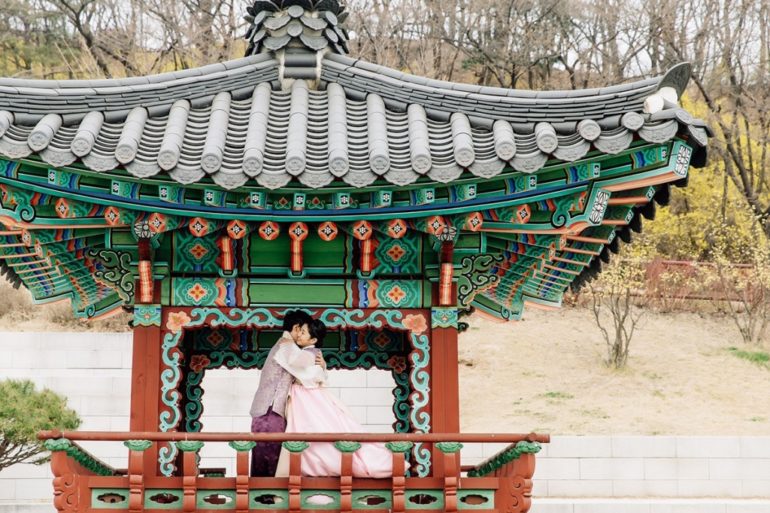 Hanbok Rental in Seoul
There are several studios located around the city where you can have a short Hanbok fitting and some photos taken in their studio afterwards.
Seohwa Hanbok is located just opposite Gyeongbokgong for your convenience!
Oneday Hanbok is the most popular choice and you will see it all over the internet. It is located near the Bukchon Hanok Village so you can explore the well-preserved traditional village to complement your Joseon era theme!
Hanbok studios in Korea offers rental packages for half a day, one day or two days. This will give you ample time to visit many of Seoul's traditional hanok villages and palaces at your own time.
What To Do After Putting On A Hanbok?
Roaming the streets of Seoul
For those planning to explore Seoul in your pretty Hanbok, it will be best to rent your Hanbok for half a day or more!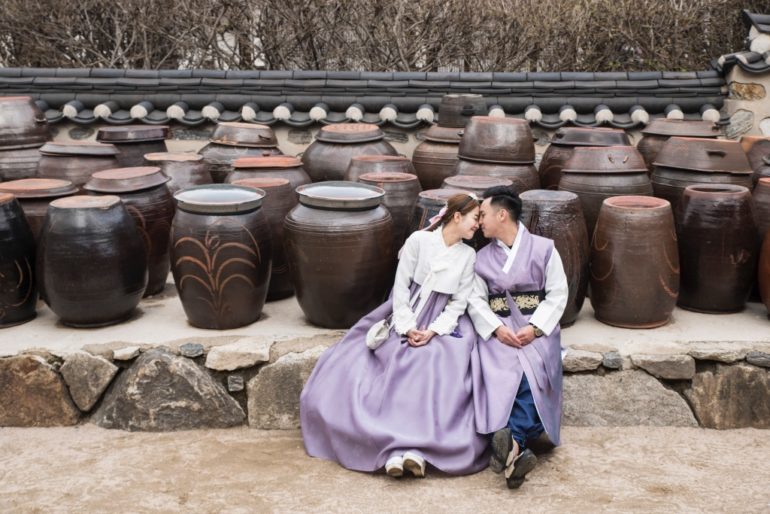 Credit: OneThreeOneFour (Jungyeol)
Studio Photoshoot
If you are just planning to wear a pretty hanbok and have some photos taken as quickly as possible in their shop, it will be good to try a studio rental instead.
Step-by-step Guide
1. Book a reservation 
You might want to book an appointment in advance so that the Hanbok rental shop can assign their staff to tend to your needs!
Trust me, you'll need this because good things don't come easy and wearing a Hanbok yourself is much harder than you think!
2. Watch some Youtube videos 
Whaaat? Why is this needed
Most of the Hanbok studios do not offer free hairstyling so you will have to do your hair on your own. The hanbok is such an exquisite costume and you will need to match it with the most feminine hairstyles.
However, some studios do offer free hair accessories to match your costume so it's time to research on some simple and classy hairstyles to complete your look!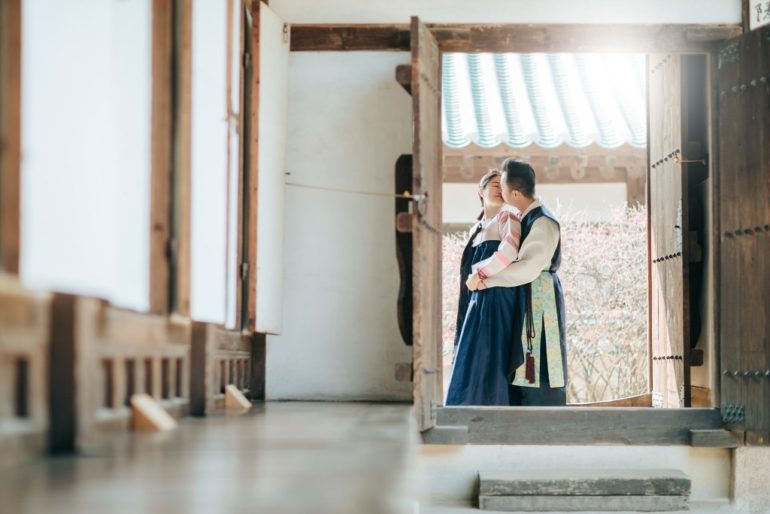 3. Hanbok fitting 
This is the most difficult part of the whole appointment, choosing one out of over a hundred hanboks! There are so many different colour combinations and designs that it will be difficult to settle for just one. Most shops only allow 2 – 3 fittings so you have to choose wisely!
4. Look pretty 
The staff will be there to assist you when you've finally chosen the Hanbok that truly speaks to you. Once you are done with the fitting, you can do up your hair with the accessories and equipments like hair curlers provided by the shop.
5. Make memories 
If you are planning to roam the streets in your hanbok and have beautiful photos taken at the palaces, you can engage a professional photographer!
OneThreeOneFour specialises in destination photoshoots and we know just the best places to bring you to complement your Hanbok outfit!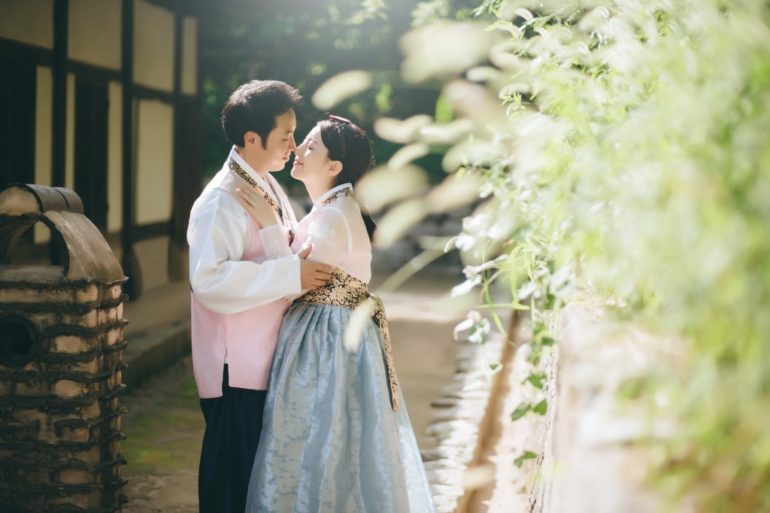 For studio rentals, most shops have a "selfie time" segment, where you get to spend as much time as you want taking photos using your own devices. Explore their beautifully decorated studio and have fun taking photos for yourself and your friends for no extra cost!
Alternatively, you can opt for a more expensive package where they will help you capture a few professional photographs using their camera!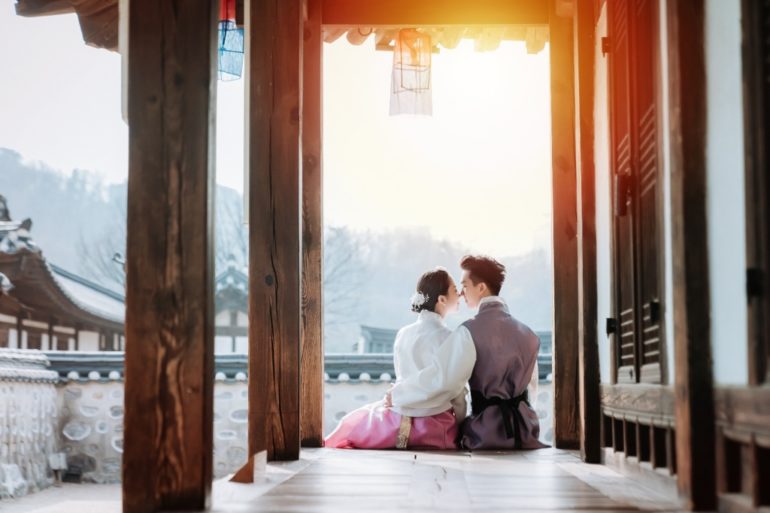 Best Hanbok Photoshoot Locations
Our hand-picked favourites for hanbok photoshoots are: Gyeongbokgung, National Folk Museum, Bukchon Hanok Village, Myeongnyun-dang, Namsangol Hanok Village. Find out more about these 5 amazing spots in Seoul.
Looking For A Hanbok Photographer?
Are you looking for a photographer to follow you on your Hanbok adventures? Let us bring you around Seoul to capture your most candid moments that you can bring back home with you! Head to our website to find out more about our packages now!