Bali has always been a popular destination for its beautiful sandy beaches and lush green forests. It is the dream destination for a beach wedding and many couples host their big day on this beautiful island. However, Bali is not only beautiful for its natural landscapes.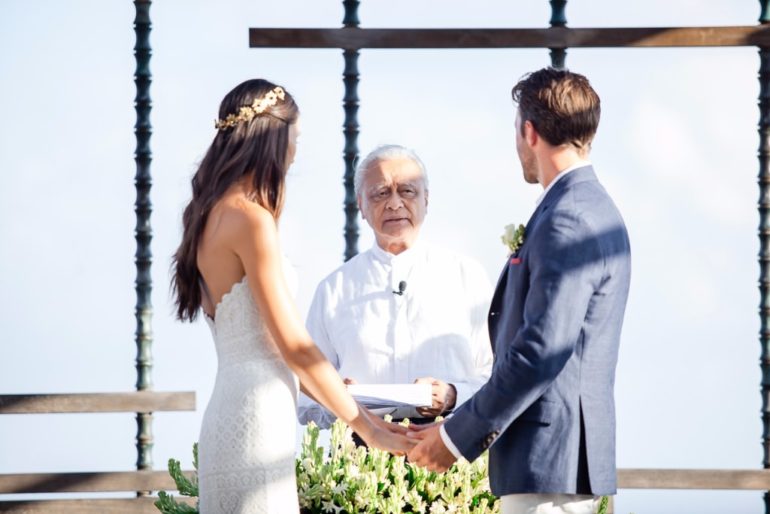 Bali is home to some of the most luxurious chapels and villas that you can ever dream of. Imagine full-framed glass windows that looks out to crystal clear waters of pristine sandy beaches. A classy wedding hosted at one of these venues will surely leave all your friends green with envy.
1. Tirtha Uluwatu Chapel
One of the most beautiful white chapels in Bali, it is set on the Southern cliff top of Bali. Its beautiful white exterior perfectly complements the turquoise waters of the Indian Ocean. The chapel itself is built on top of the resort's swimming pool, giving off an illusion that it is floating on water. The perfect minimalist chapel for a classy wedding.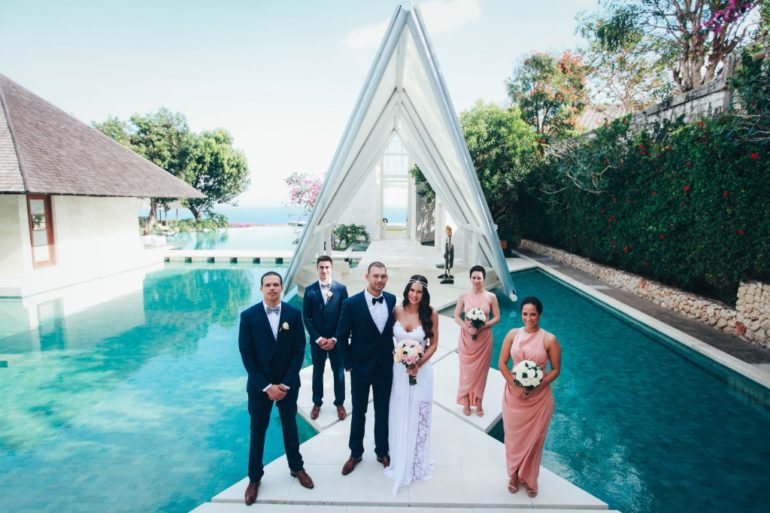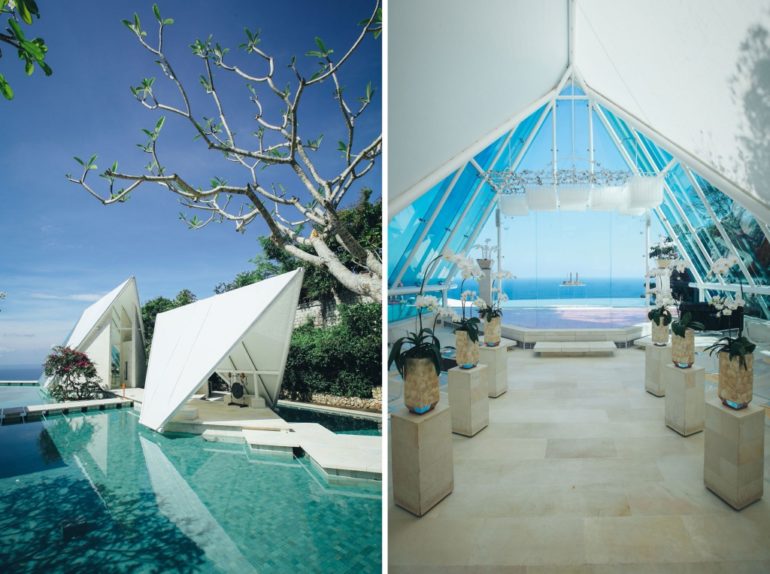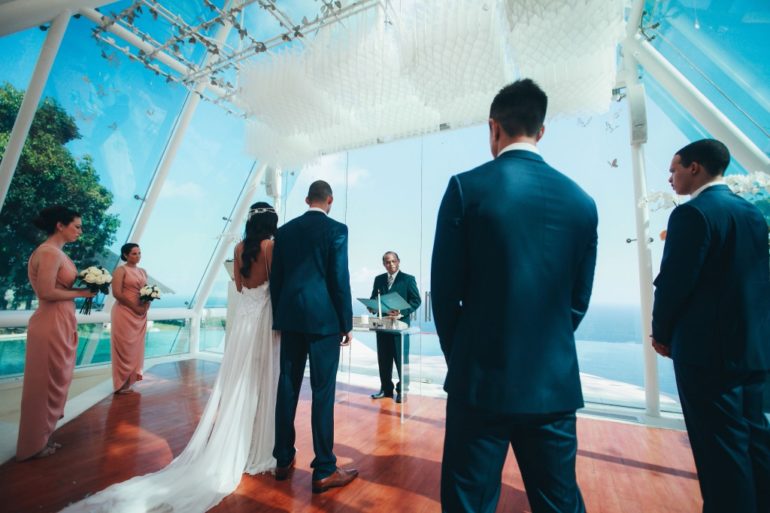 After the ceremony, you can head out to have your wedding photos taken on the cliff top set against the stunning sunset.
SEE ALSO: 10 Cliff Top Wedding Places in Bali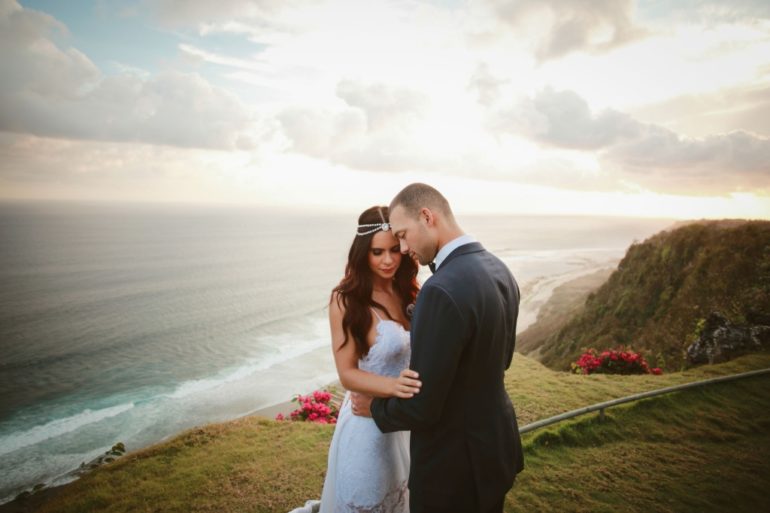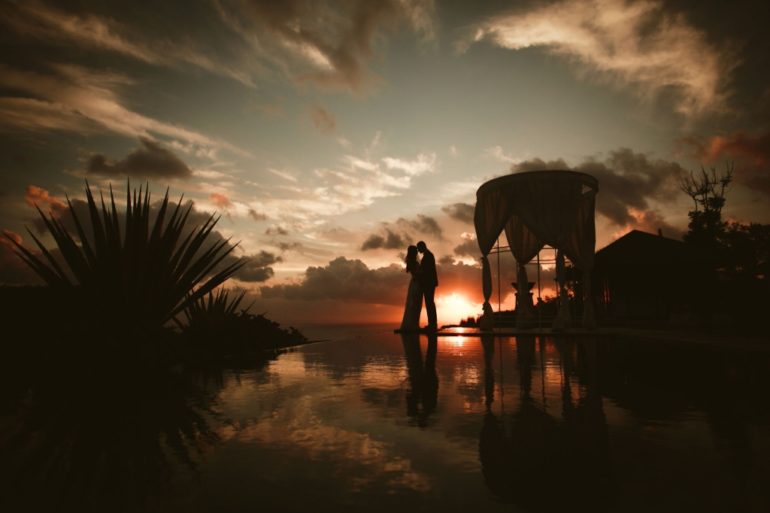 End your special day with an intimate dinner affair on water to celebrate this milestone with the people dearest to you.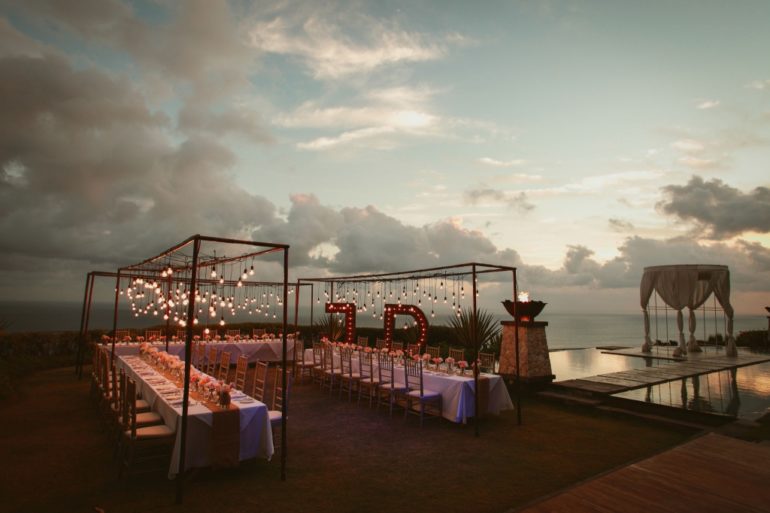 2. Villa Anugrah
Anugrah means "blessing" in Balinese and your wedding photos taken at this villa is sure to bless all your friends' Instagram feeds. This villa is the epitome of a combination between magical and luxury. It offers the most unique way to walk down the aisle as the aisle is built atop the villa's pool. This will probably be the only time you come close to walking on water!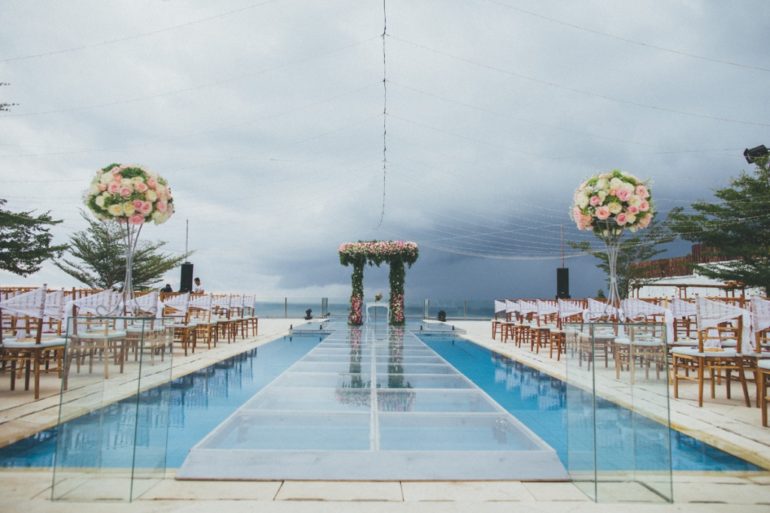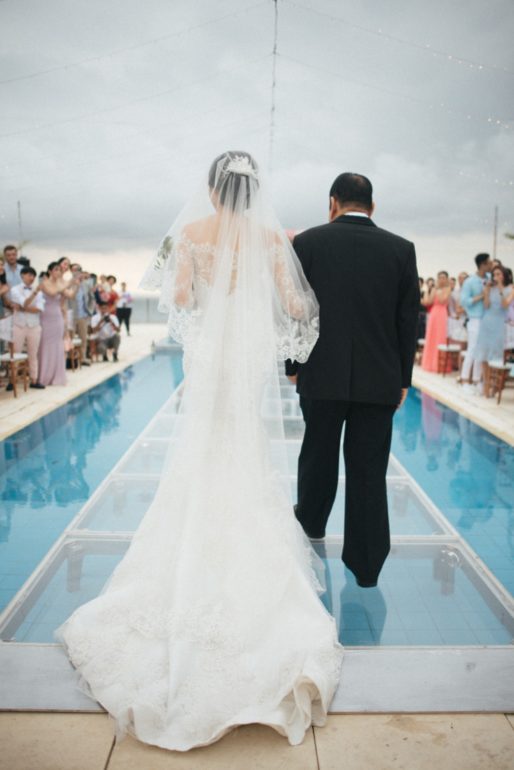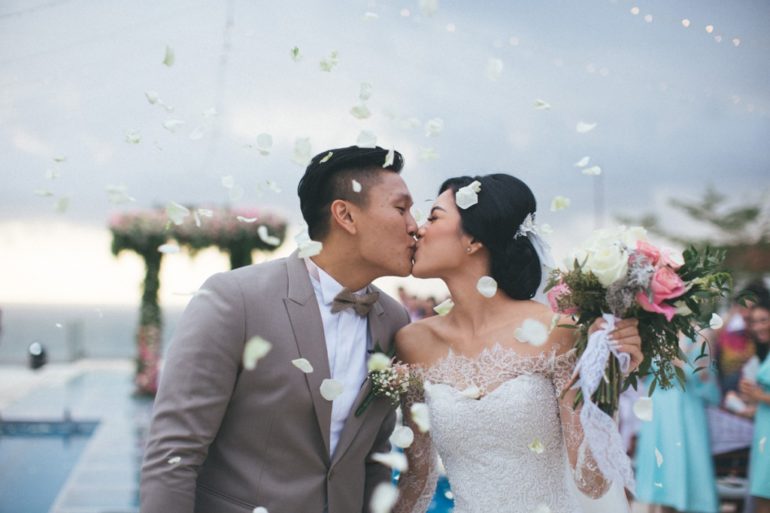 Located at the top of the hill, you will be exchanging your vows while looking out to the horizon. It is truly a breathtaking experience and the most perfect wedding ceremony you can have!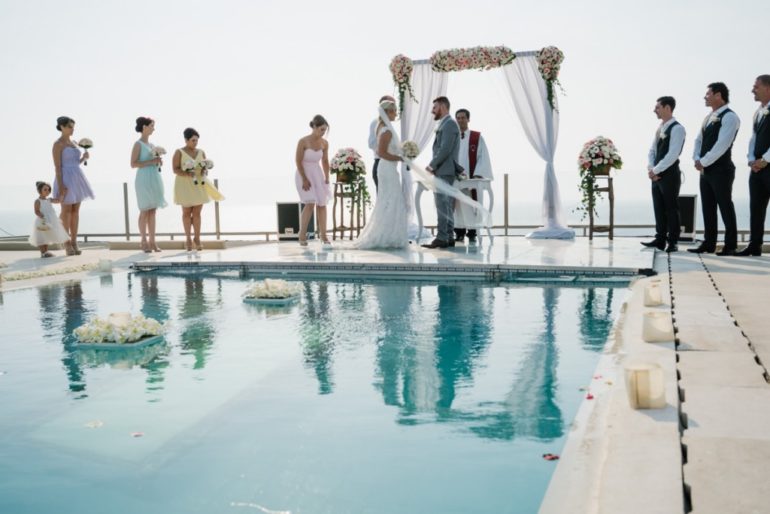 3. Alila Villas Uluwatu
Alila Villas is a charming 5-star resort situated atop a cliff that gives you a panoramic view of Bali's beachfront. Your ceremony will be held in the villa's private cabana that is intricately designed and hangs over a cliff. This location is perfect for couples who would like a more "woody" wedding venue and appreciates the lush greenery surrounding it.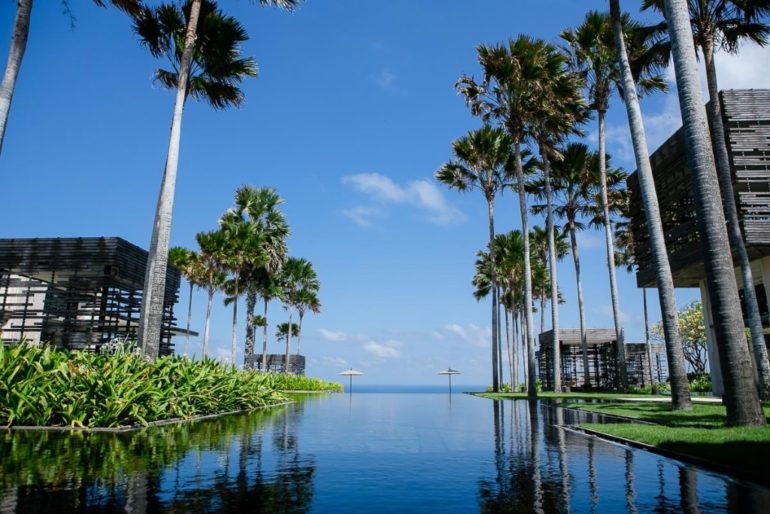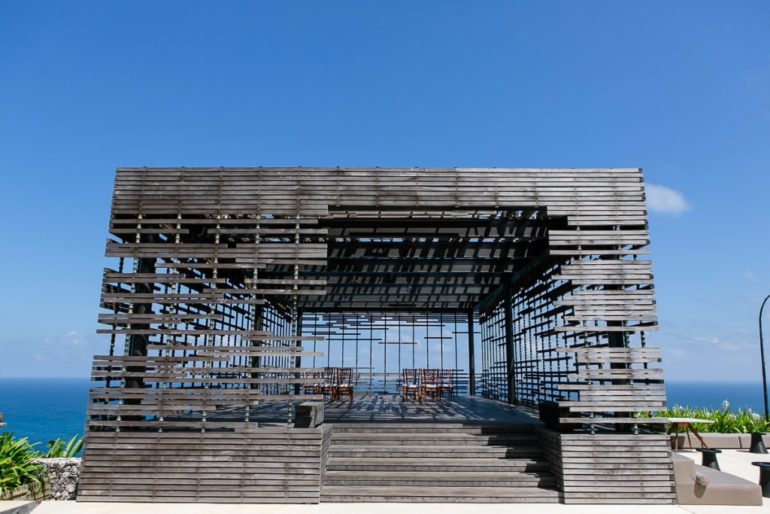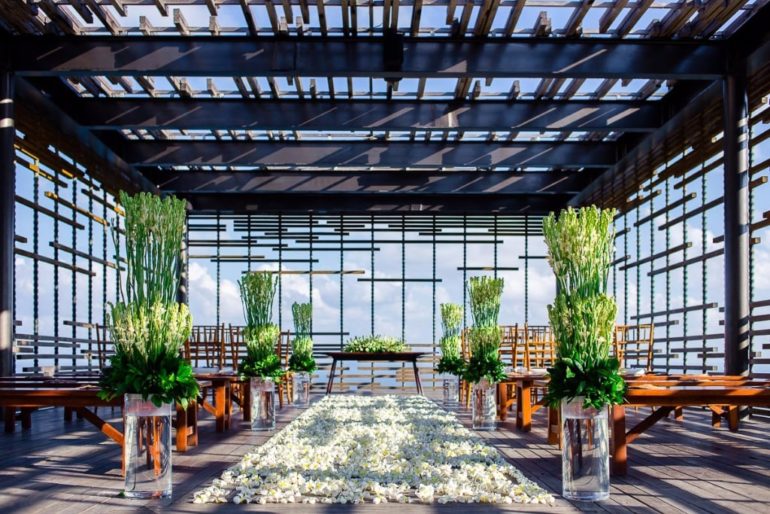 Exchange your vows while listening to the peaceful music of nature and the waves crashing down below you. The perfect way to say "I do" at the edge of the world.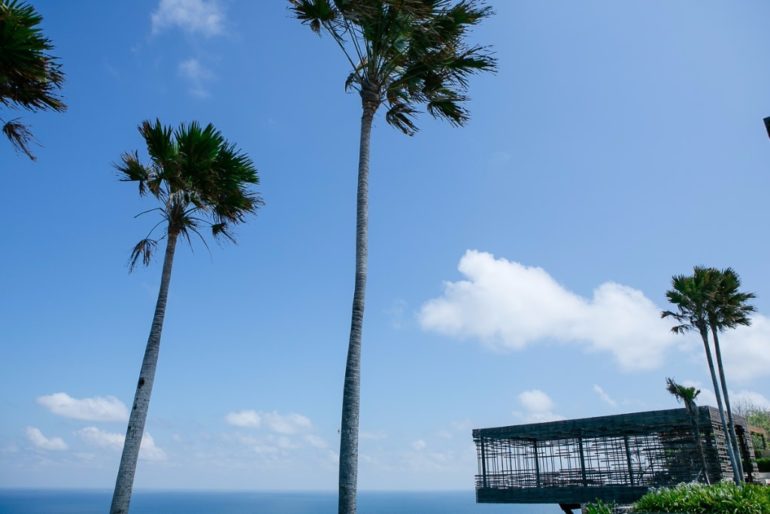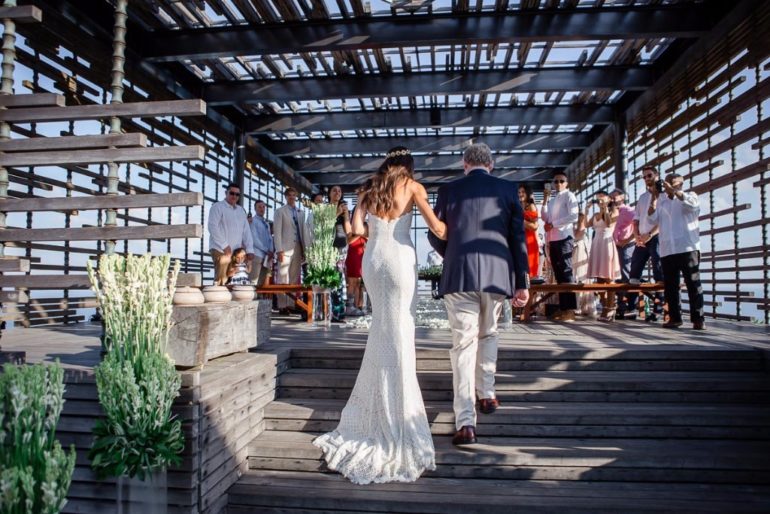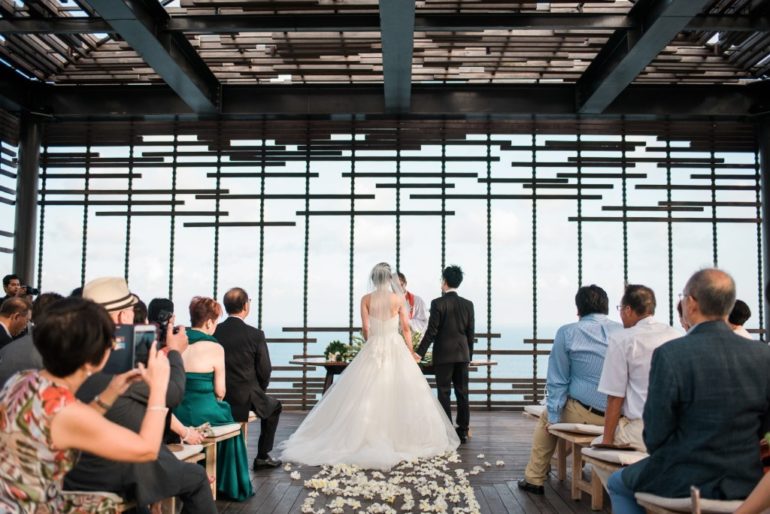 4. Tresna Chapel At Ayana Resort
A majestic chapel that almost looks out of this world. The interior is decorated with light wooden planks and the exterior a sleek pure white, giving it an extremely luxurious touch. Another chapel built on top of water with a glass altar for the ultimate grand entrance.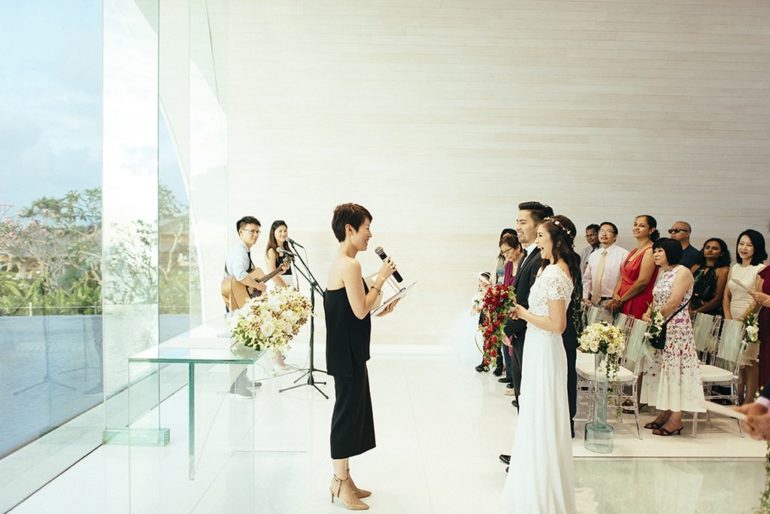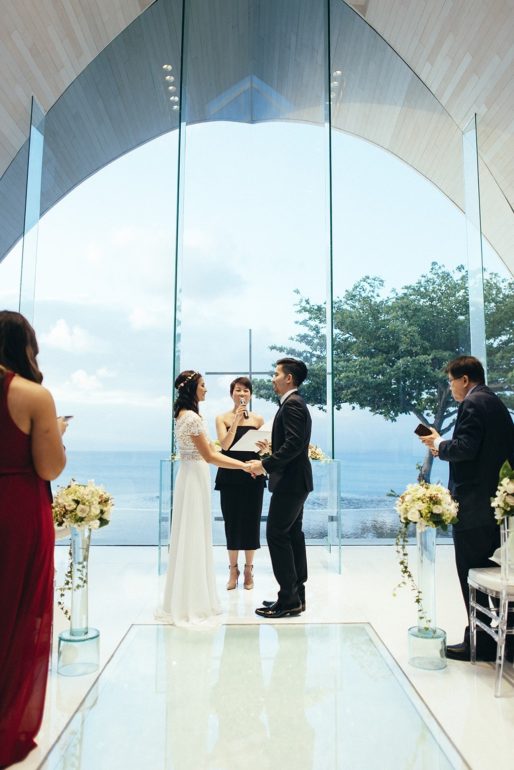 The magic happens when the sun sets. The glass chapel is illuminated and gives off a dazzling soft glow against the reflection of the water. The outdoor area can be set up for your mini banquet by the beach to celebrate your special union.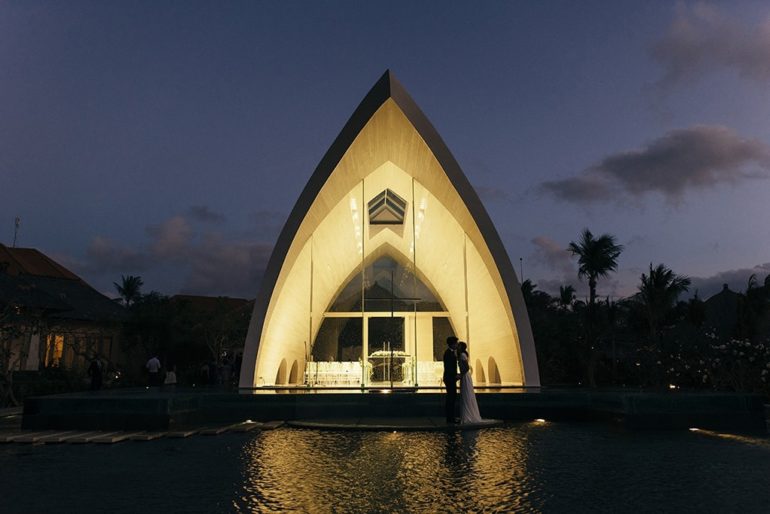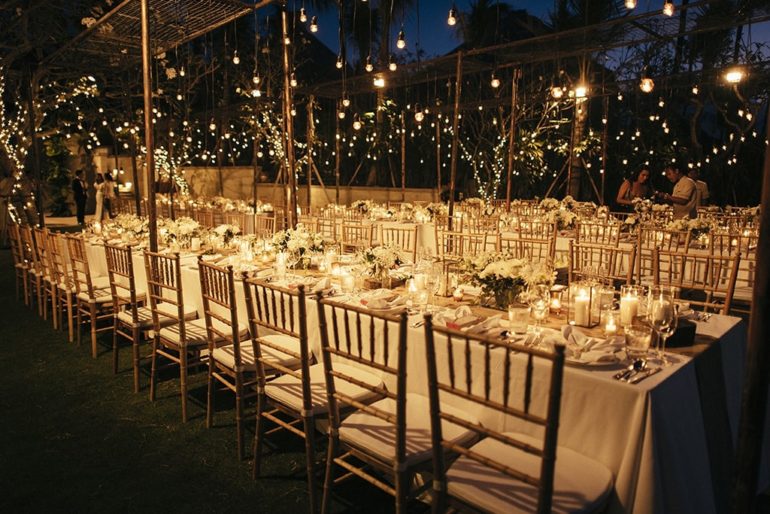 5. Banyan Tree Dove Chapel
A stunning chapel that is decorated with 300 chapels surrounding the exterior of the chapel. Releasing doves is a practice to mark the start of a new life with your significant other and the soaring doves represent love, peace, happiness and prosperity. Definitely one of the most beautiful and meaningful places you can hold your wedding!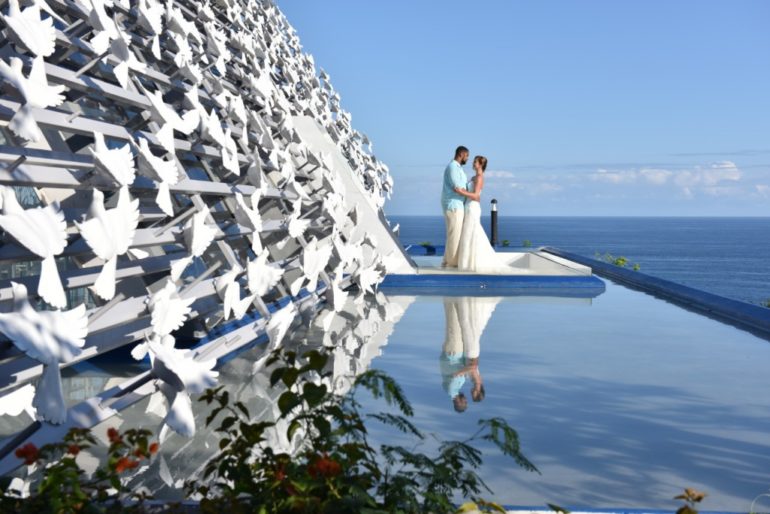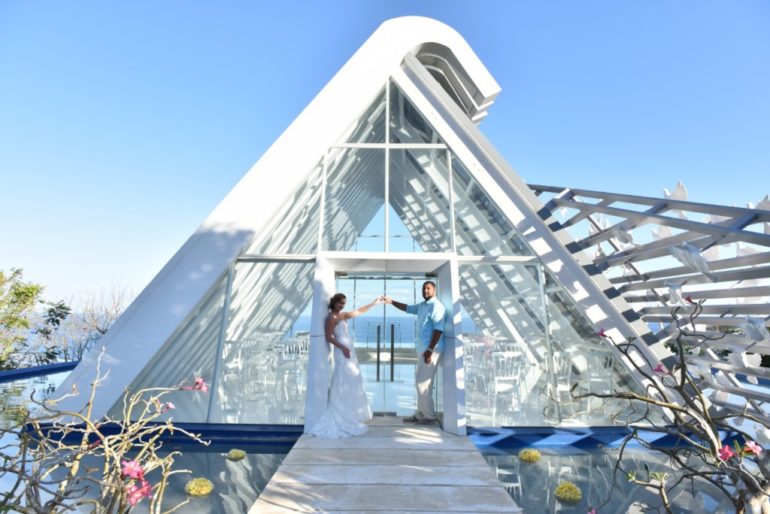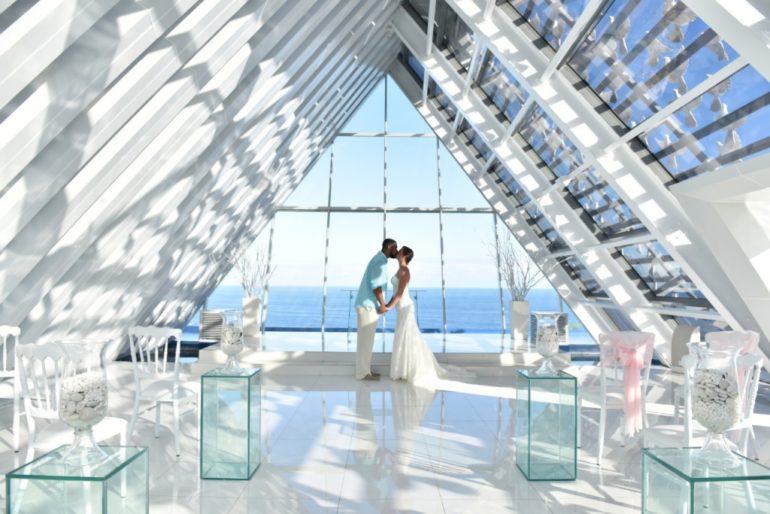 Have you found your dream chapel to hold your wedding? Let us know in the comment below! Looking for a more rustic and green location? Check out our Bali venues that have a more woody vibe or other villas located in Bali!
If you are planning a pre-wedding shoot, we have experienced Bali wedding photographers who will take you to all the hidden gems in Bali for a photoshoot. We also have actual wedding day packages to help you document your special day!