Wedding's are a joyous occasion so what better way to celebrate your matrimony but with a feast of scrumptious food? We've collated a list of wedding food caterers in Singapore that are reputable for their service, quality of food and table decorations!
1. Orange Clove Catering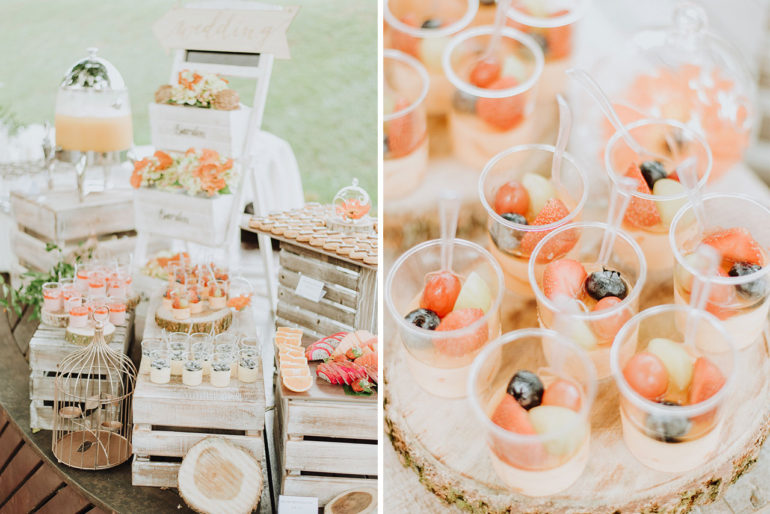 An extensive 23 page PDF file on their wedding packages has been prepared by OC Weddings, the wedding arm of Orange Clove Catering. They have a good variety of packages that cater to weddings with different requirements, be it a sit-down event or a standing buffet. OC Weddings even provide thematic styling, wedding favours, solemnization set up, professional butlers, and uniformed chef if required. Give Orange Clove a call and ask to speak to Ms Janice Fong regarding your wedding needs, and she will advise you on their packages.
Contact: +65 6515 0991
Website: http://www.orangeclove.com.sg/event/event/wedding-package
2. Mum's Kitchen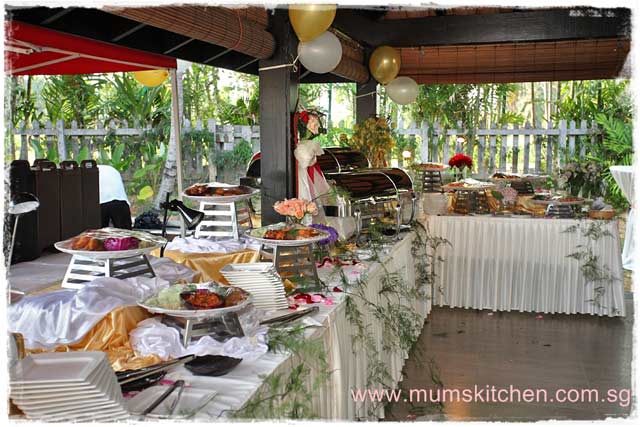 Established in 1996, Mum's Kitchen has had many years of experience in the catering industry. They cater for wedding tea and cocktail receptions as well as for buffet tables. Provision of other services that you may want to consider include doing up of church wedding decor, tentage setup and hiring of service staff with a minimum of 4 hours.
Contact: +65 6346 0969
Website: http://www.mumskitchen.com.sg/wedding-menu-A.html
3. Orchid Thai Catering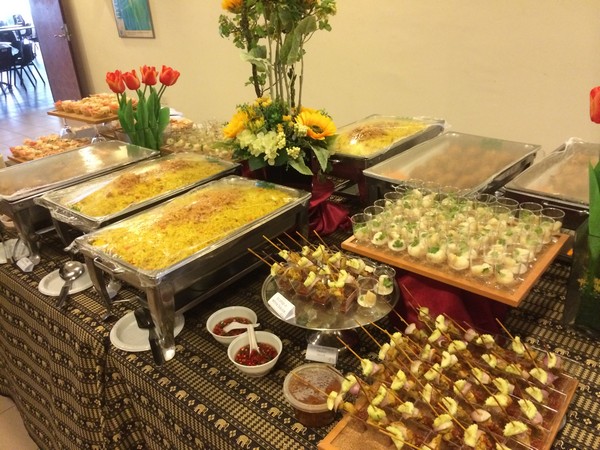 Thai food lovers, Orchid Thai Catering is something you ought to check out!  Simply download the menu to see the range of dishes they offer. This includes popular Thai green curry, tom yum seafood soup and mango glutinous rice with coconut cream for a fan-thai-stic wedding treat!
Contact: +65 67427910 or +65 96827824
Website: http://www.orchidthai.com.sg/wedding_package_menu.aspx
4. CJS Catering
If you do not see a particular dish that you'd like to order in their wedding menu, simply let CJS Catering know and they will try their best to accommodate to your requests.
Contact: +65 6383 3113
Website: http://www.cjscatering.com.sg/
5. Straits Chinese Nonya Restaurant
If you're already a big fan of Straits Chinese Nonya restaurant, you can simply order their Nonya dishes for your wedding catering! Some of their restaurant specialties are offered in the wedding packages and these include their nonya kuehs and sambal sotong dish. Additionally, only a minimum order of 30 is required so it's perfect for those who are having a more intimate wedding!
Contact: +65 6534 7328
Website: http://www.straitschinese.com/wp/?page_id=287
6. Cita Rasa Kitchen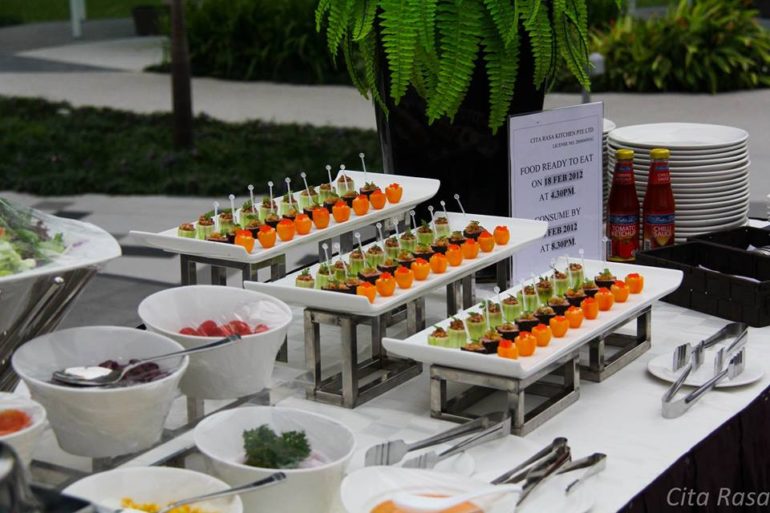 At Cita Rasa Kitchen, they offer 2 wedding packages for couples to choose from. Other than a variety of food selections, these packages include a Champagne fountain (Sparkling juice), a solemnization table with 5 chairs and a fresh floral centerpiece. A guest book and 2 attendance staffs will be provided as well.
Contact: +65 6758 5888
Website: http://cr.com.sg/2016/05/11/2016-wedding-menu-38-80-48-80/
7. How's Catering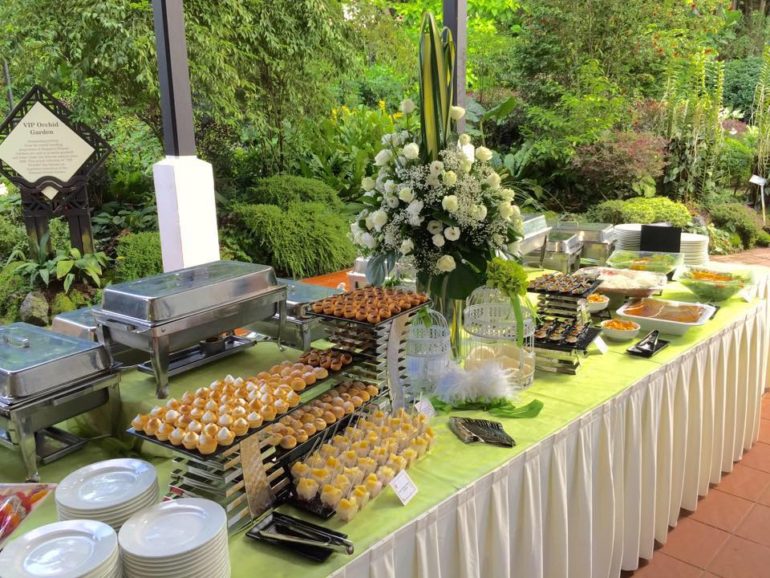 Although their website is currently undergoing some changes, brides-to-be can still get catering information from their Facebook page.
Contact: +65 6852 2852
Website: http://www.howscatering.com.sg/
8. Eatzi Gourmet Catering
At Eatzi Gourmet Catering, they provide catering services that will suit your celebrations need. Be it a high tea ceremony or a dinner reception, they have 8 menus available for your selection.
Contact: +65 6858 0111
Website: http://eatzi.com.sg/catering/menus
9. Belly Good
Under the umbrella of Tung Lok Group, Belly Good offers 4 different wedding catering packages. With that, they also offer a complimentary food tasting for 6 people for the selected dishes based on the confirmed menu you have chosen.
Contact: +65 6694 1717
Website: http://www.bellygood.com.sg/wedding.php
10. Amici Events and Catering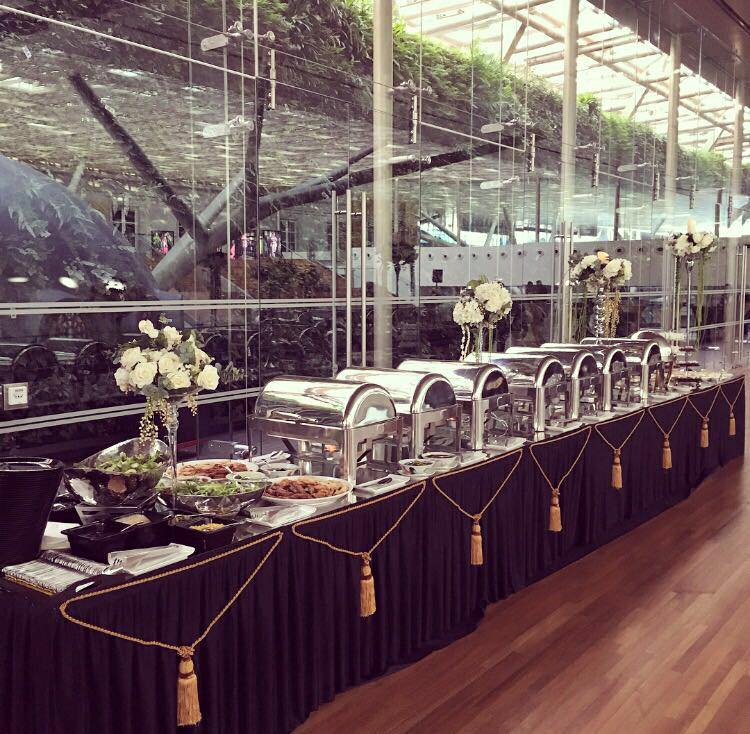 With big clients under their catering sleeves such as J.P Morgan and the National Gallery of Singapore, Amici Events and Catering promises to take on events with a passionate heart and a spirit of excellence.
Contact: +65 6542 5679
Website: http://www.amici.com.sg/
11. SK Catering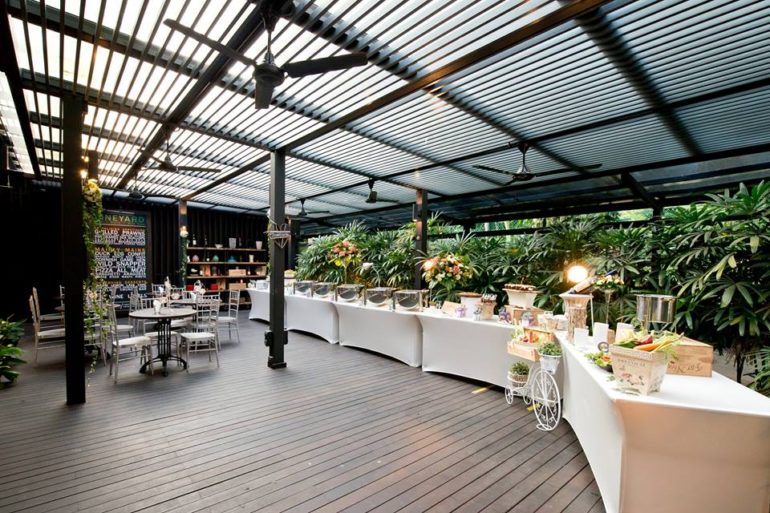 Although there are no specific wedding menus available at SK Catering, they have an array of menus from buffet tables to tea reception menus for you to choose from for your wedding catering services.
Contact: +65 6411 4994
Website: http://www.skcatering.com/services/
12. Purple Sage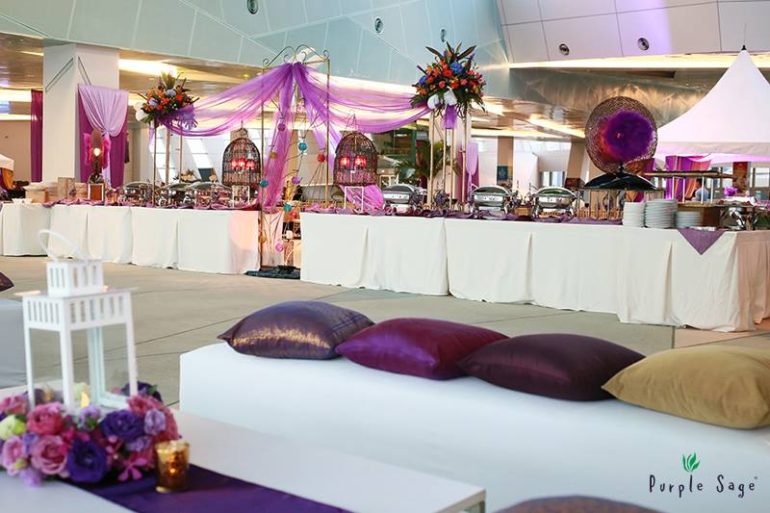 With 3 variations of wedding menus at your disposal, give Purple Sage a call and speak to their wedding consultants to begin your catering journey with them!
Contact: +65 6396 6990
Website: http://www.purplesage.com.sg/wedding/
13. Continental Delight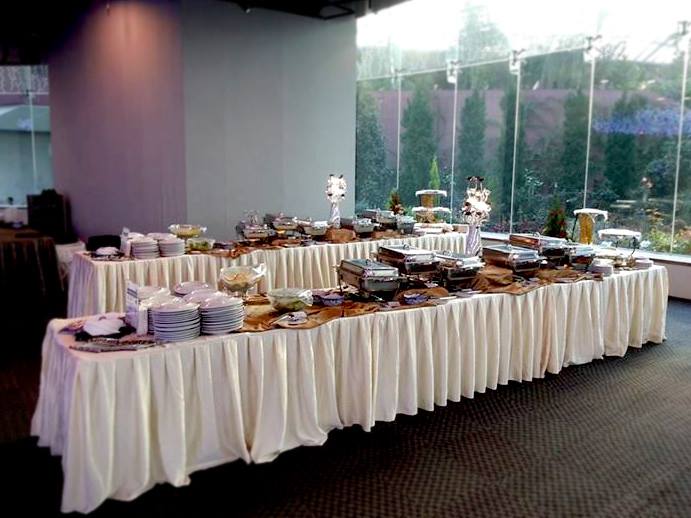 Continental Delight offers 7 wedding menus as part of their catering services. Other miscellaneous items such as floral centerpieces, additional tables and chairs can be ordered too. Simply add these at the checkout page!
Contact: +65 6665 0222
Website: http://www.continental-delight.com.sg/MenuDetail.aspx?MenuKey=14
14. Best Catering
Despite not having any menus for wedding receptions, Best Catering has approximately 9 other catering menus (6 regular menus and 3 high tea menus) that you can always consider ordering for your solemnization day!
Contact: +65 6261 1011
Website: http://www.bestcatering.com.sg/index.php/menu/
15. Tim's Fine Catering
Tim's Fine Catering offers a variety of mid range, high end and exclusive (think tiger prawns with melting foie gras) menus for brides-to-be to choose from. They also allow you to combine different menus together so give them a call and they'll be more than willing to help you out!

Contact: +65 8223 4333
Website: http://www.timsfinecatering.com/our-menus/
With all that has been mentioned above, we hope that there was enough variety for you to find something that suits your palette. Do you have any outstanding caterers you've come across but were not featured in this list? Leave a comment down below to let us know!
Read here for our previous post on wedding venues to get inspiration on where to have your great feast!