New Zealand is such a picturesque place that every single corner deserves to be in this list. But that will take a decade to complete so we have ever so kindly shortlisted only the best of the best locations that you HAVE TO visit!
1. Lake Tekapo
Probably the most well-known location in the whole of New Zealand, Lake Tekapo is well-loved by many for it's colourful lupins that line the entire lake during Summer. It is truly a dreamy backdrop that all girls will fall head over heels for.
Remember to pay a visit to the iconic Church Of Good Shepherd just around the corner too!
If you're looking for something less mainstream, check out our article on the 5 Beautiful Lakes In New Zealand That Are Not Lake Tekapo.
SEE ALSO: Gorgeous New Zealand Pre-Wedding Photoshoot Under The Stars At Lake Tekapo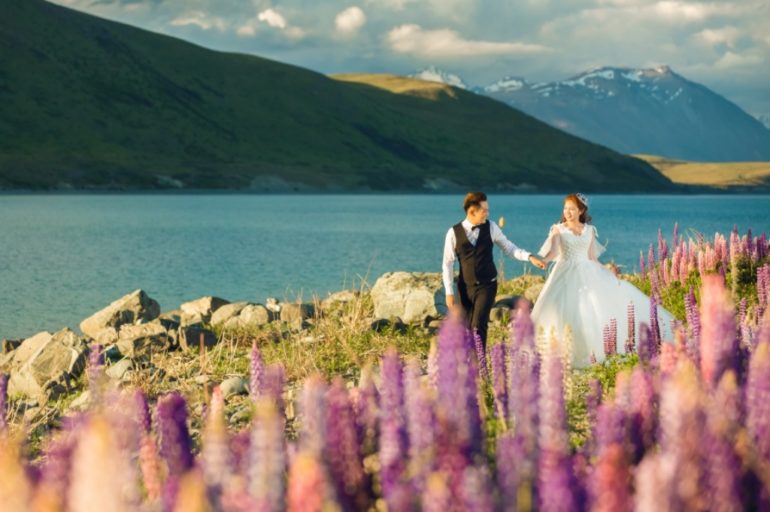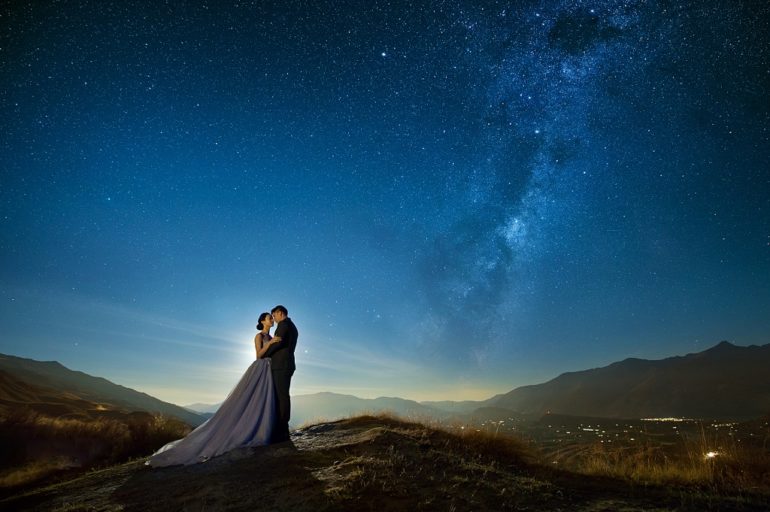 2. Arrowtown House
This is a famous wooden house that photographers love to visit and it doesn't come as a surprise at all!
Located right in the middle of the woods, it surely does give off a very mysterious and "little red riding hood" vibe. Many of our couples insist on shooting here during their pre-wedding photoshoots!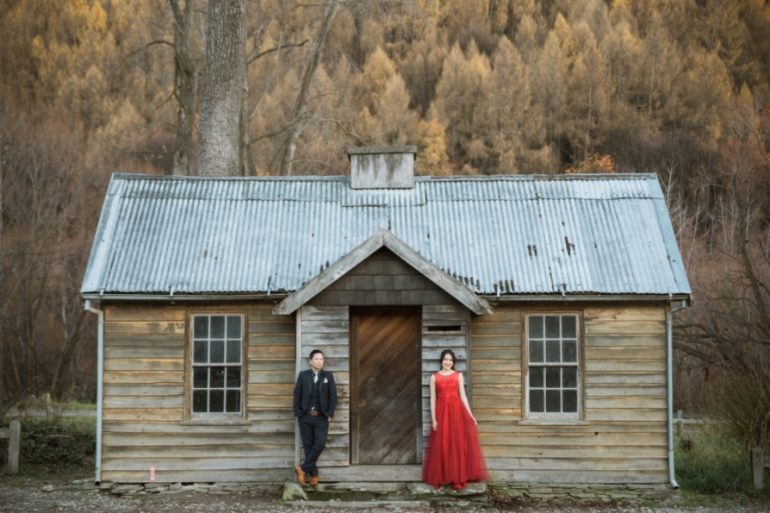 3. St. Patrick's Catholic Church
Also located in Arrowtown, this little church stands out with it's rustic stone walls amidst the refreshing greenery.
It is a great place for a short stopover and the flower bushes right at its entrance add a much needed dash of colours that beautifies the place even more.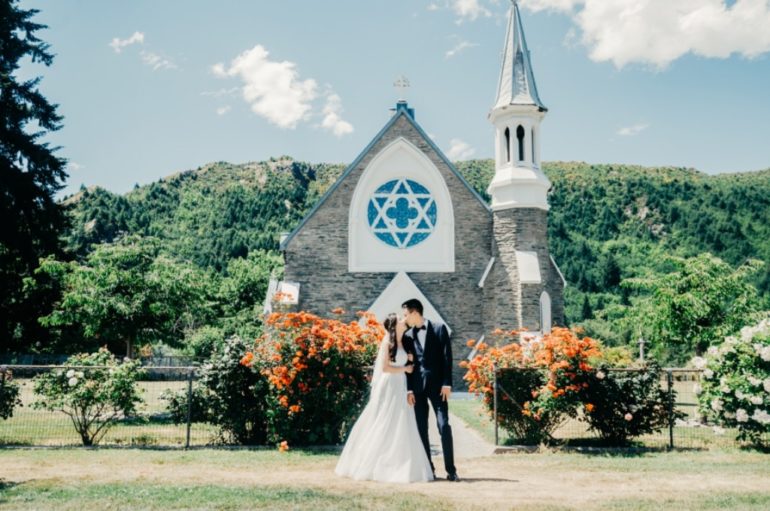 4. Coromandel Peak
Coromandel Peak has got to be everybody's favourite photoshoot location. We need not say more, this is what one of our clients has to say:
"The helicopter ride up was amazing and the view was totally worth it! It was just too beautiful, as if we were standing right inside a poster. Simply too good to be true."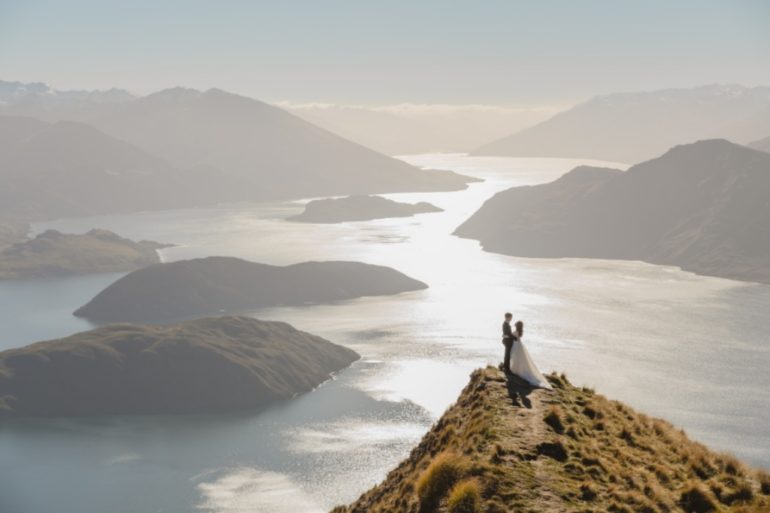 5. Lake Wanaka
Located on the foot of Coromandel Peak is the lovely Lake Wanaka featuring its iconic "Lone Tree" that appears to be floating on water.
Do not belittle this tree, it is probably more famous than you will ever be after having been featured on thousands of Instagram accounts!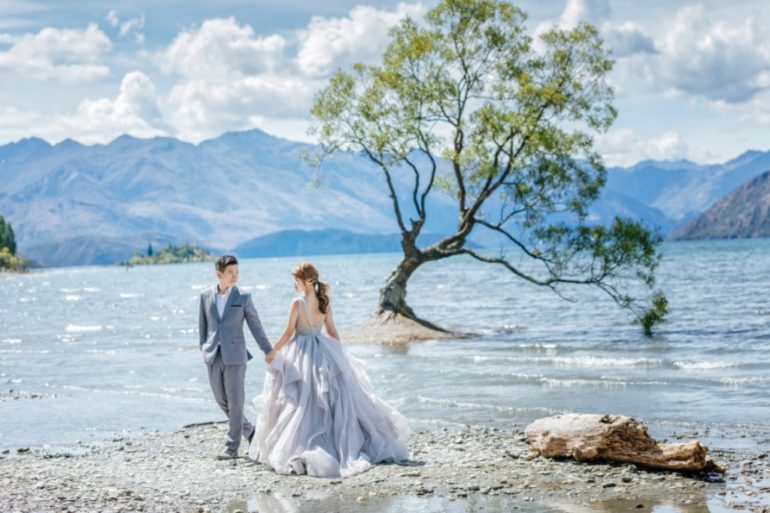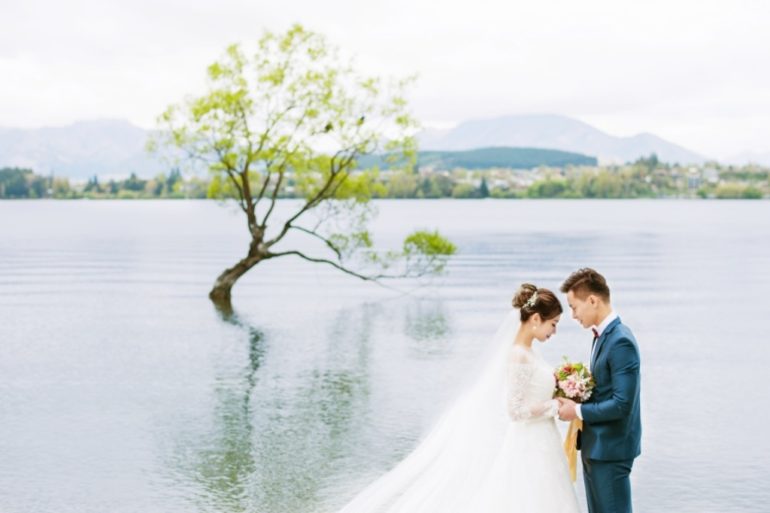 6.Mount Cook National Park
Mount Cook National Park is home to some of the tallest mountains and longest glaciers. The majestic backdrop full of snow capped mountains is a sight to behold and many of our couples are completely sold by this scene.
This is the place to be if you want to be teleported right into the middle of a postcard!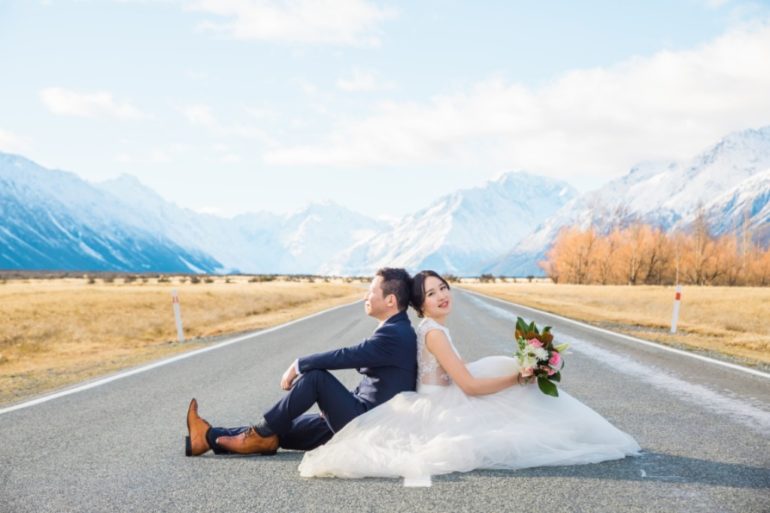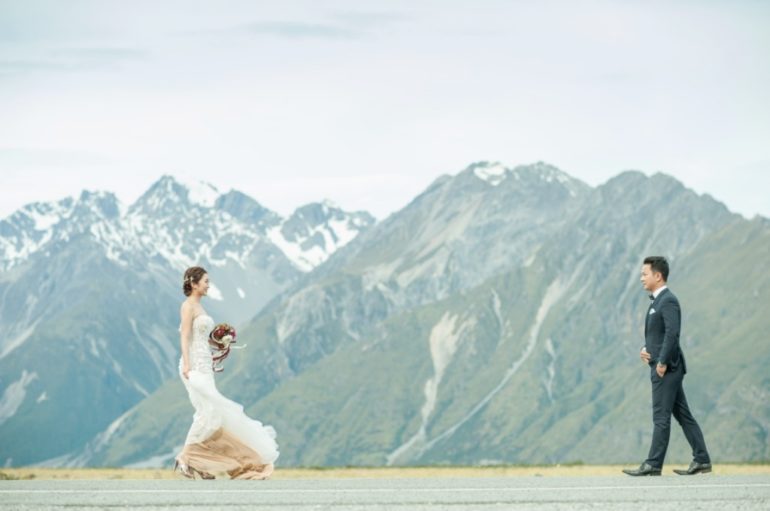 7. Snow Mountains
Why just admire these mountains from the bottom when you can take a helicopter ride up to one of them? The view atop one of these snow mountains is complete mind-blowing and you will have this whole winter wonderland to yourself!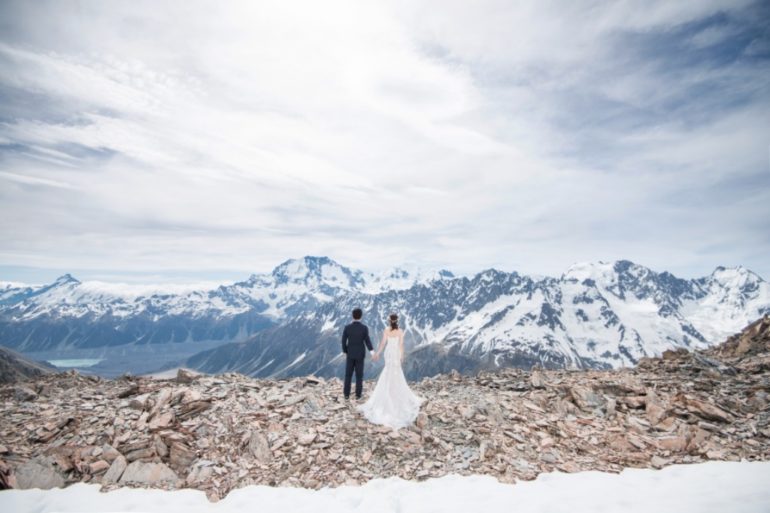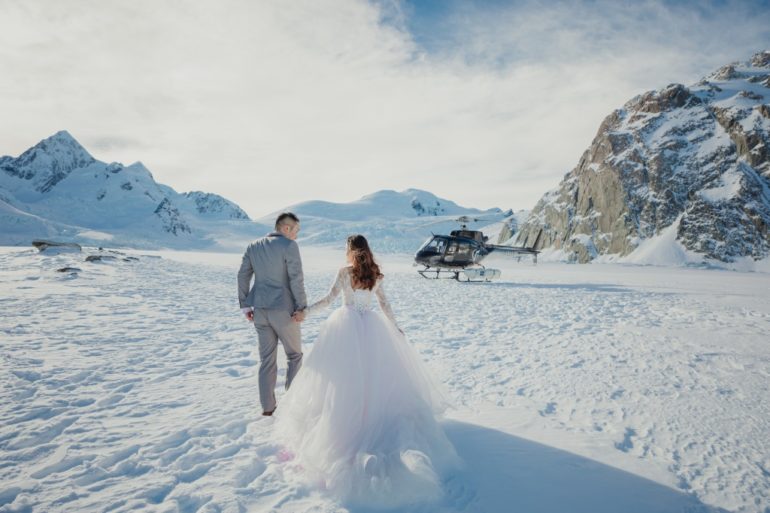 8. Lavender Field
Lavender fields are one of the most beautiful places to have a dreamy pre-wedding shoot and there's one right in New Zealand. The endless field of purple is every girl's weakness and you definitely can't miss this place when you are here!
Note: The best time to catch the Lavender blooms is in January.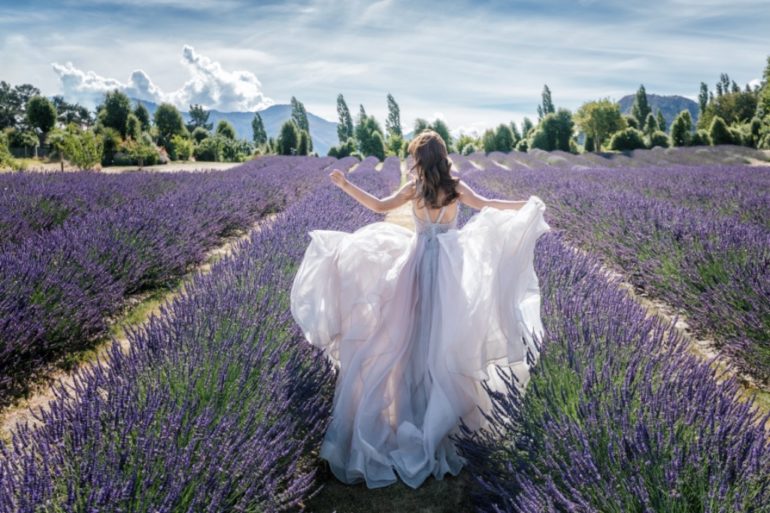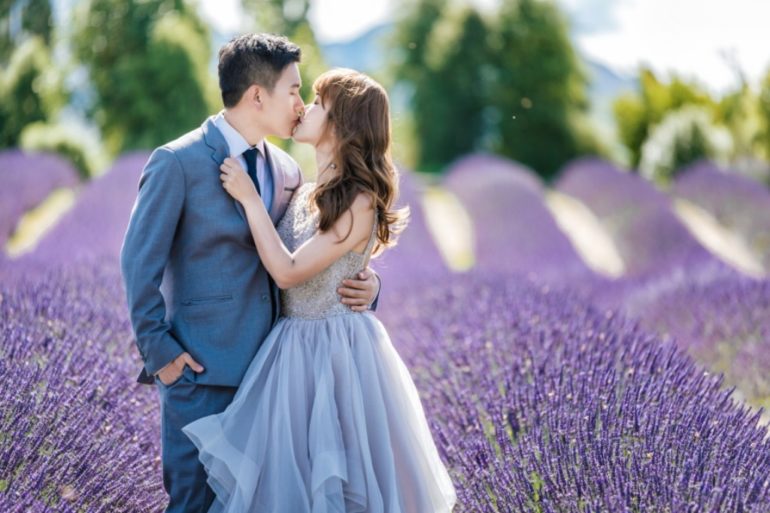 9. Alpaca Farm
New Zealand is the perfect place for animal lovers as there are thousands of free roaming alpacas and sheep at their local farms. So many of our couples specially request to shoot here with these adorable and fluffy companions and it's always a good time!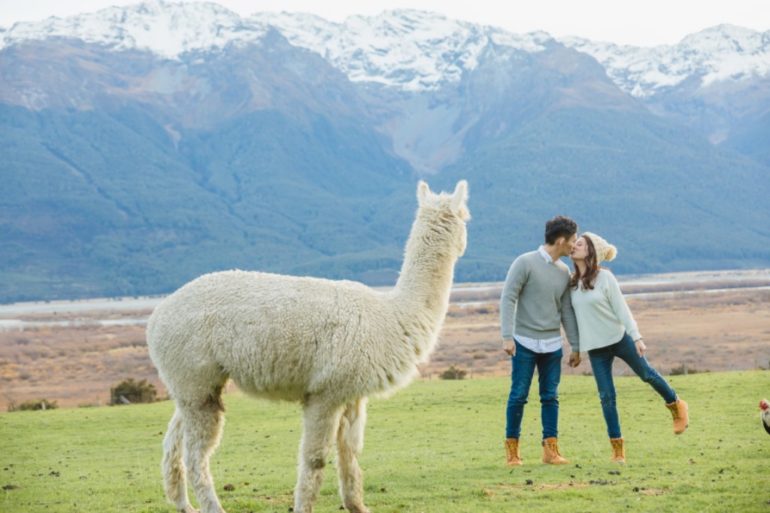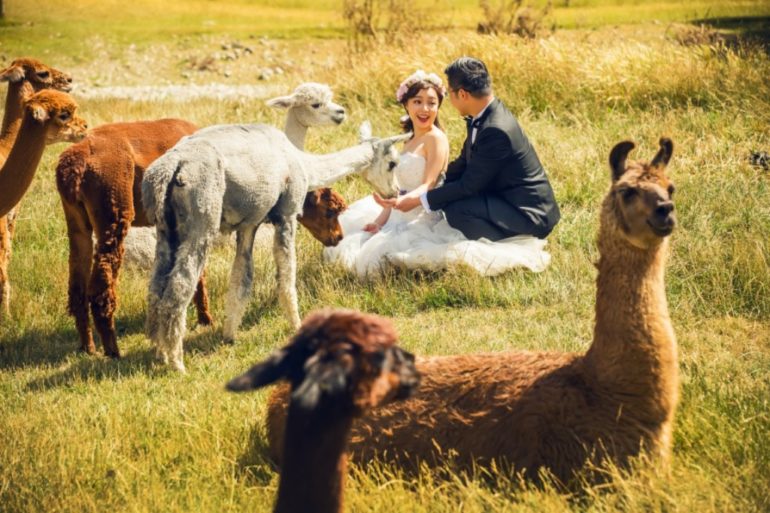 10. Queenstown Jetty
If you are exploring New Zealand's South Island, you will definitely be spending a few nights at Queenstown, which is the most happening area!
Sitting on the shores of Lake Wakatipu, it is not short of charming jetties and you will occasionally catch sight of the iconic Earnslaw – a charming 100 years old vintage coal-fired steamship.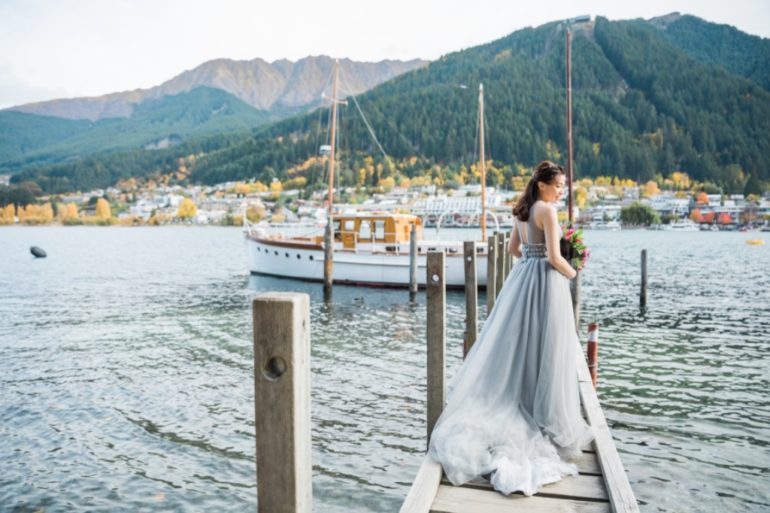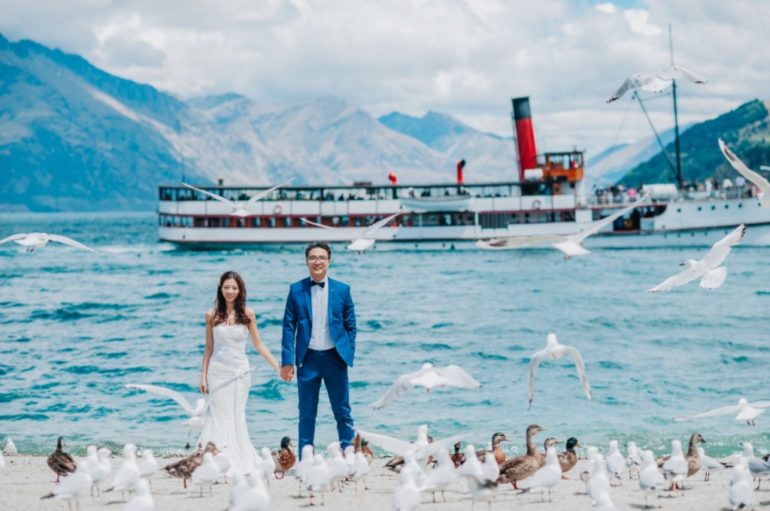 11. Hobbiton
The place to visit for every Lord Of The Rings fan! This lovely garden is decorated to resemble the whimsical Hobbiton town inside the movie.
This movie set is truly magical and we totally understand why couples are willing to pay the extra fees to have a fairytale photoshoot here!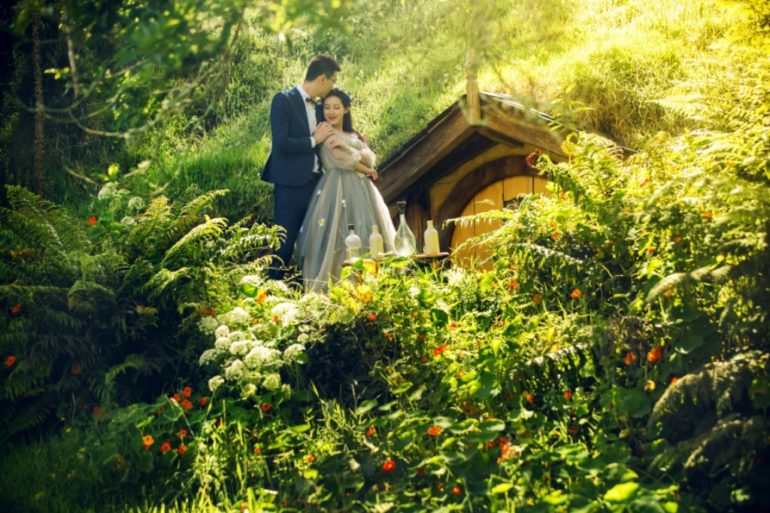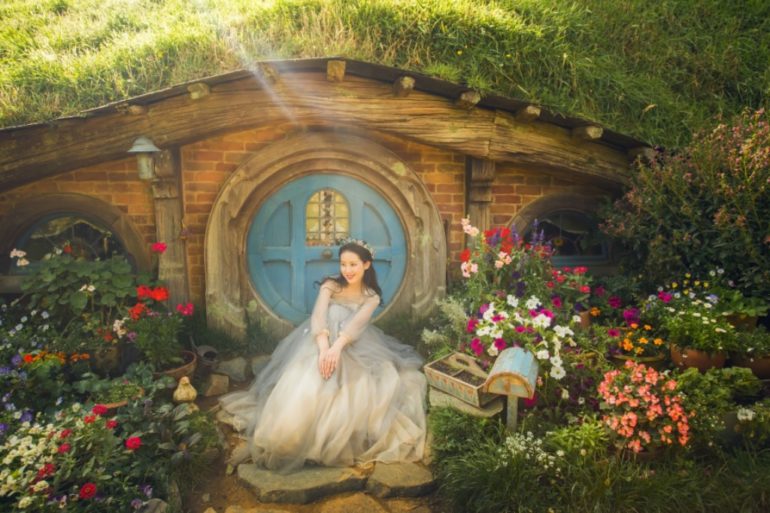 12. Cardrona
Cardrona is more known for its alpines and ski resorts but many people do not know of the beauty that exists on ground level.
It is most stunning during Autumn, when the poplar trees that can grow up to 165feet tall, turn the entire valley into a sea of golden.
SEE ALSO: Why Autumn Is The Best Season For A Pre-Wedding Photoshoot In New Zealand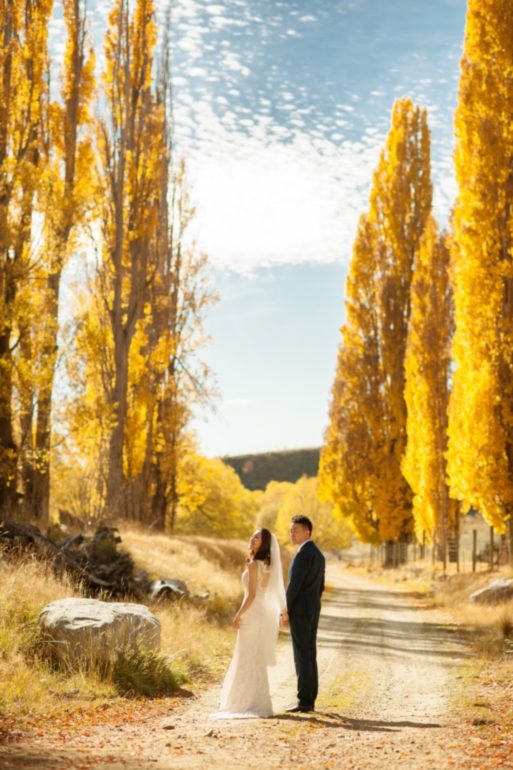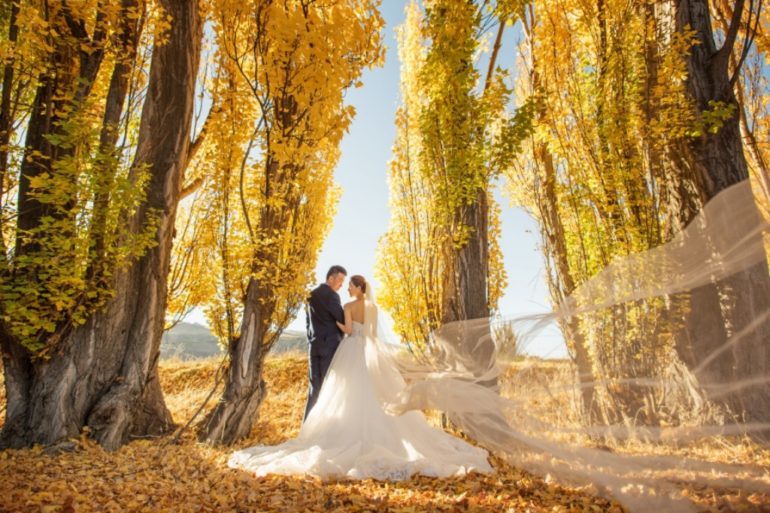 13. Christchurch Botanical Garden
Christchurch is the largest city in New Zealand's South Island. One of the most beautiful places here is the Botanical Garden that features different blooms across the seasons. There is also a famous peacock fountain inside with a long history dating back to the 1900s!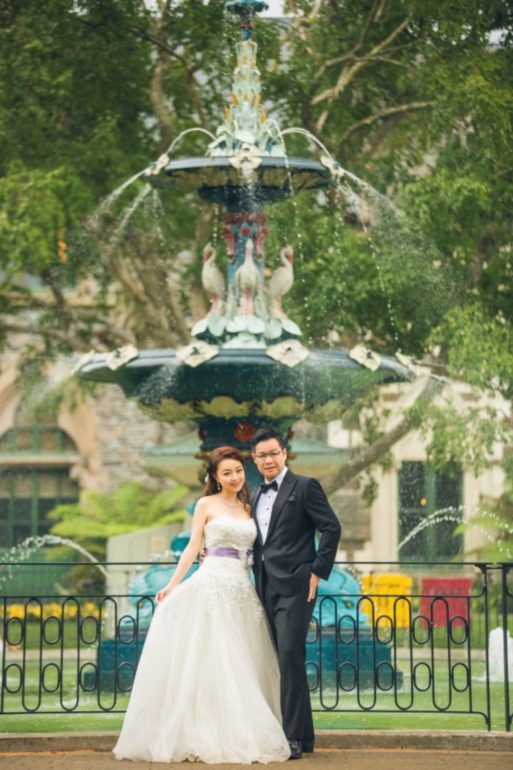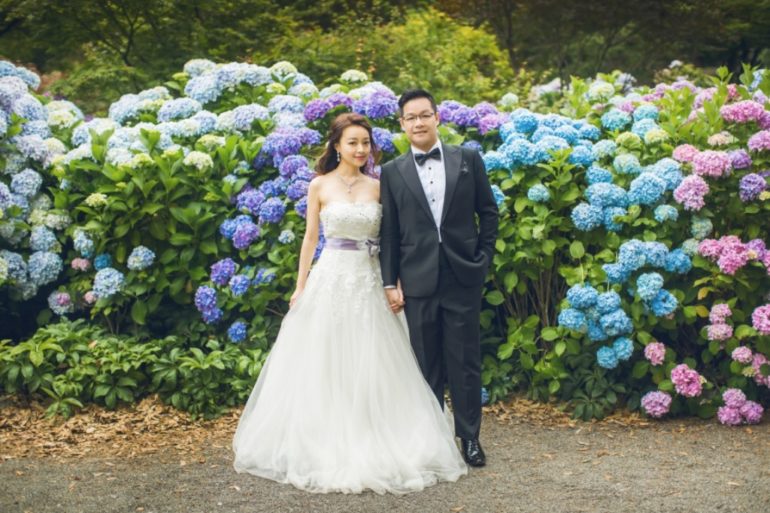 Secret Locations
Not all beautiful locations in New Zealand come with a name. This is one of the many hidden gems that we managed to find along the way after shooting in New Zealand multiple times.
Get a scenic view on top of this hill that does not even require a helicopter flight. It sure saves you some money and the view is 10/10!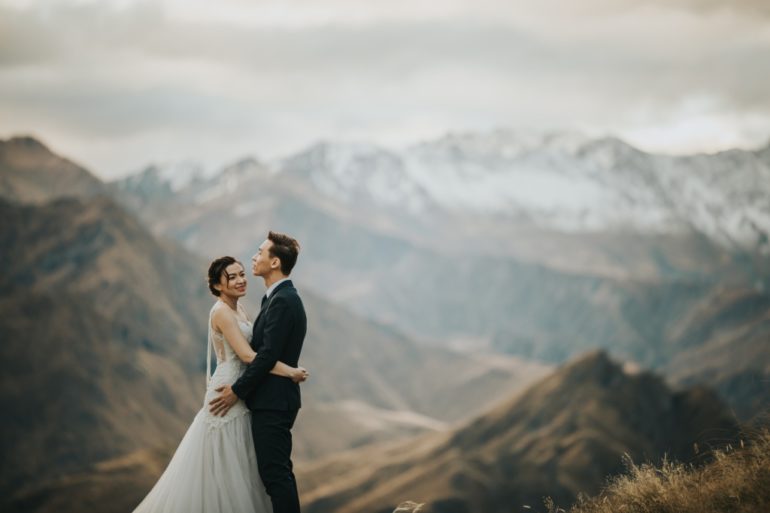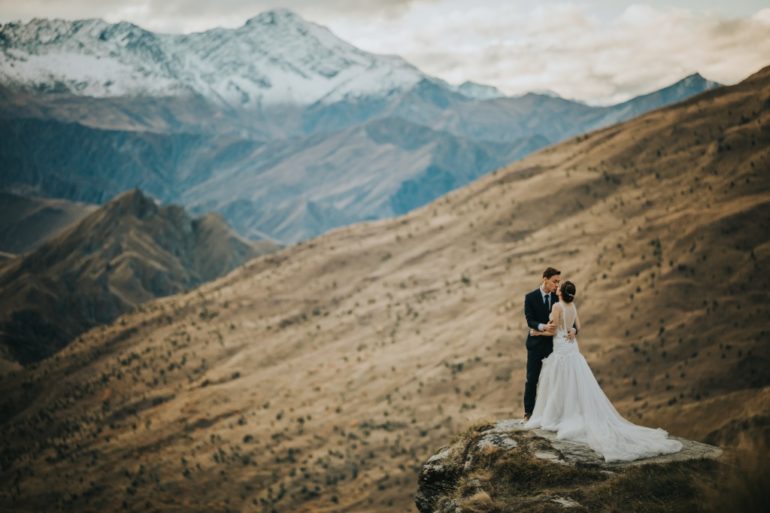 Book A New Zealand Wedding Photoshoot
New Zealand is one of our most popular destinations for pre-wedding photoshoots and we know it inside out.
We won't just bring you to mainstream locations but also hidden gems that only the locals know of!
Head over to our website to find out more about our New Zealand photography packages now!