A destination wedding is what every bride dreams to have and Phuket is the best place to host it! This little island is surrounded by water, making it the perfect place for your beach wedding. Besides, it is also home to some of the finest resorts so you can be sure your accommodation will be well taken care of!
We have compiled some photos taken at our clients' wedding day and that should be enough to convince you to book your dates now!
1. Gorgeous location for a beach wedding
Some of the most pristine and cleanest beaches you can find.
SEE ALSO: Best Southeast Asian Beaches For Your Wedding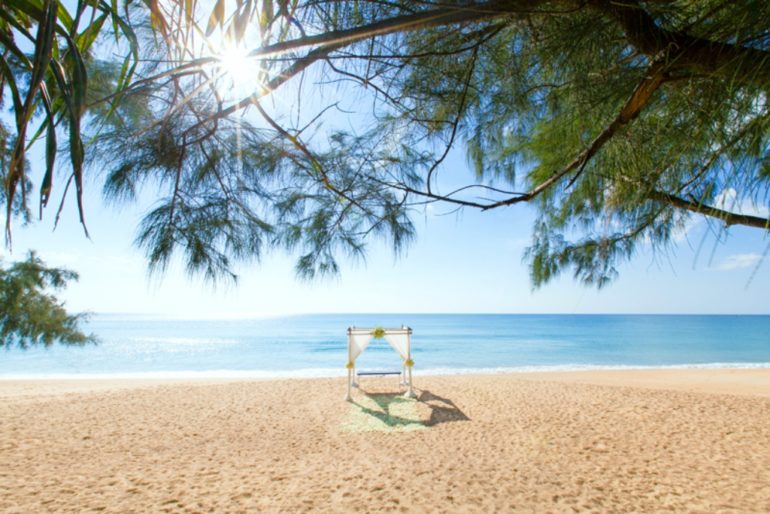 2. Private beaches to exchange your vows in peace
Public beaches in Phuket may be a little messy and crowded for a wedding but many of the resorts have their own private beaches.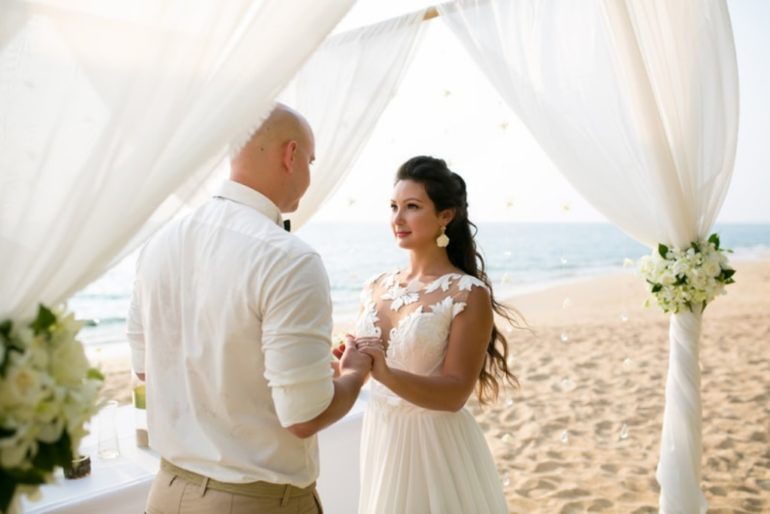 3. Perfectly clear waters for a beachy post-wedding photoshoot
Don't let these private beaches go to waste, it is the perfect place for a fun photoshoot!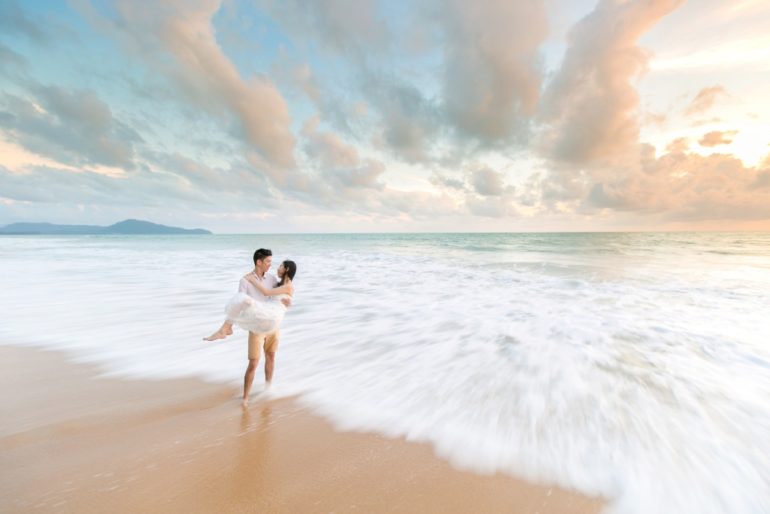 4. Walk on waters
Red carpets and marbled floorings are too mainstream. This stylish aisle is the only one that brides should walk down on!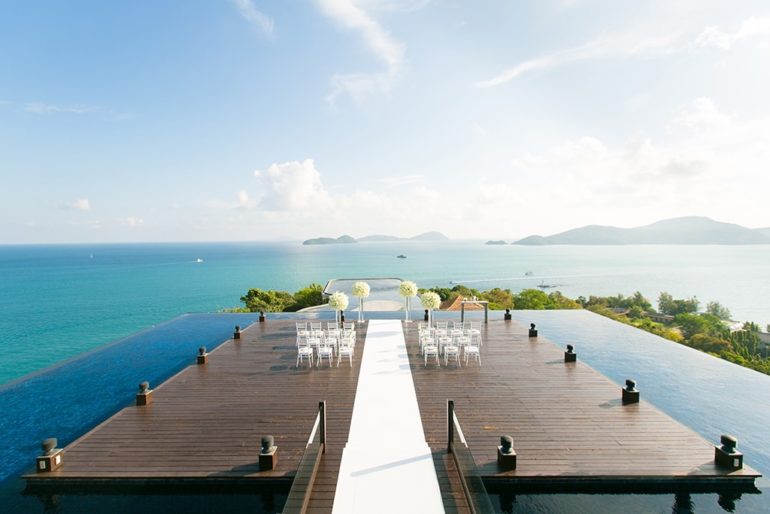 5. Wedding in a cave
This is the most exotic wedding you can have. The magnificent rocks form the perfect rugged backdrop. It is going to be a wedding that will get people talking!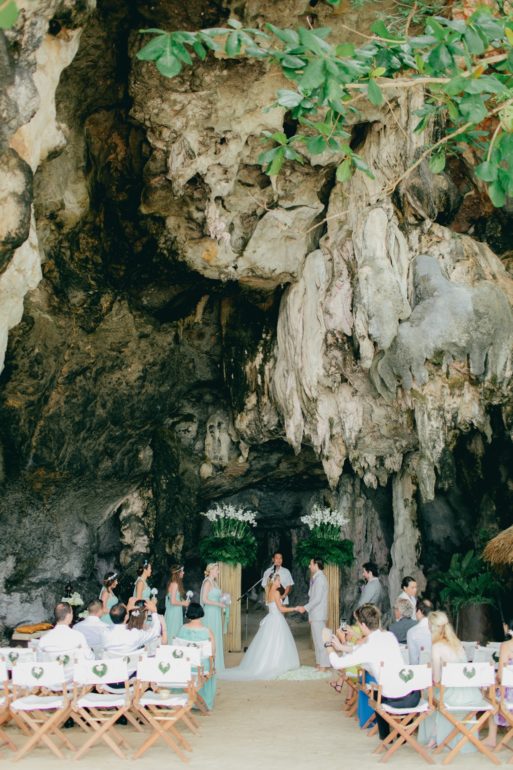 6. One with nature
Much of Phuket island is surrounded by dense tropical greenery. There are so many nature trails to explore and the refreshing green foliage looks amazing in photos.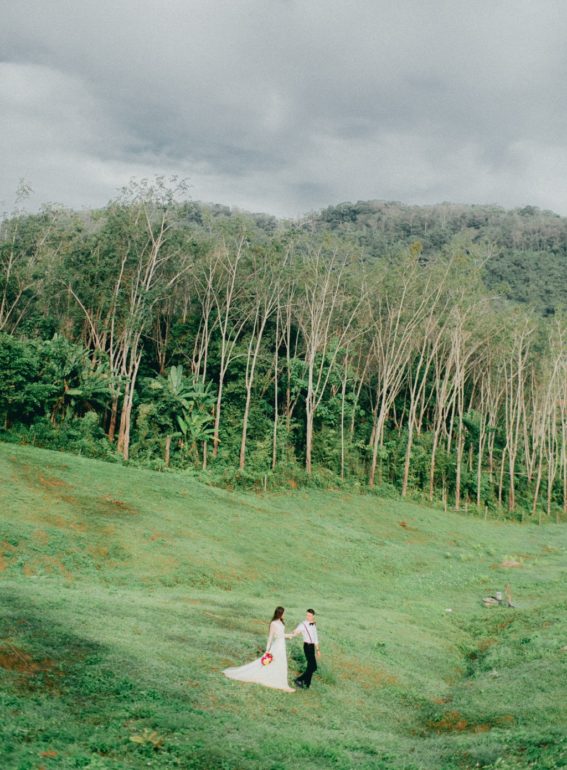 7. Surf & Sweat
Phuket is also renowned for its water sports. The perfect way to shake off your wedding jitters!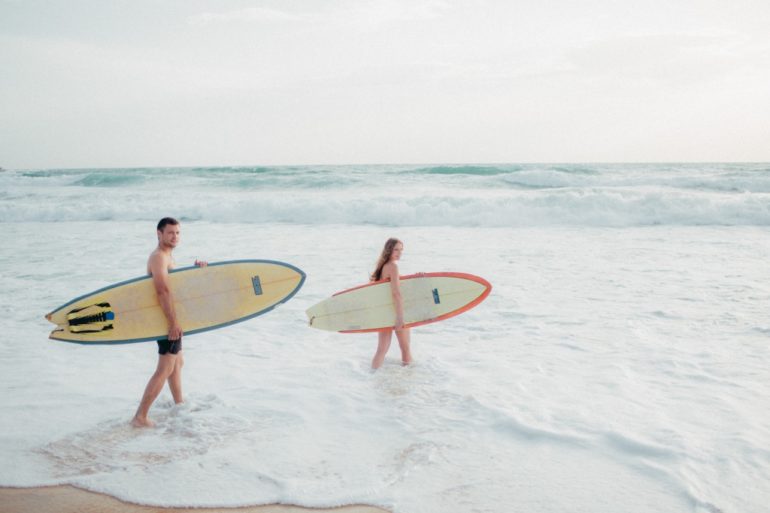 8. Luxury resorts
There is an endless list of resorts and villas for you to choose from in Phuket. Be it modern, woody or classy, you will definitely find one that will impress you and your guests!
SEE ALSO: Top 10 Bali Villas For Your Destination Wedding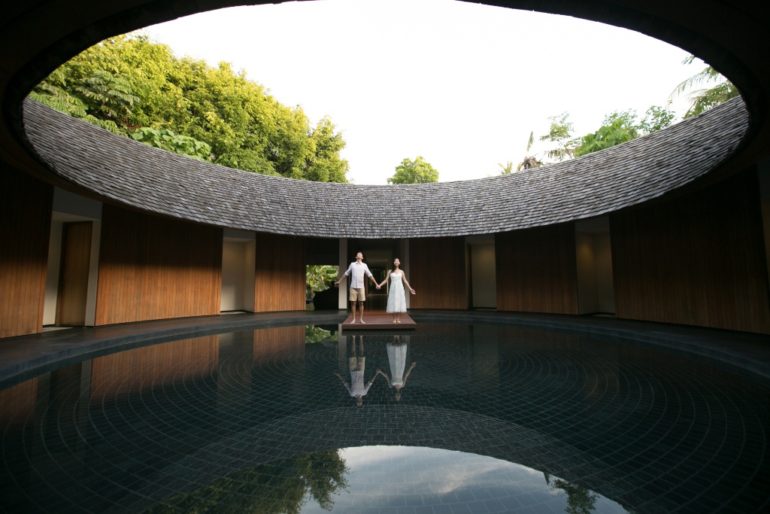 9. Stunning sunsets
Enjoy the sunset at your private beach where you can have an obstructed view of the gorgeous horizon.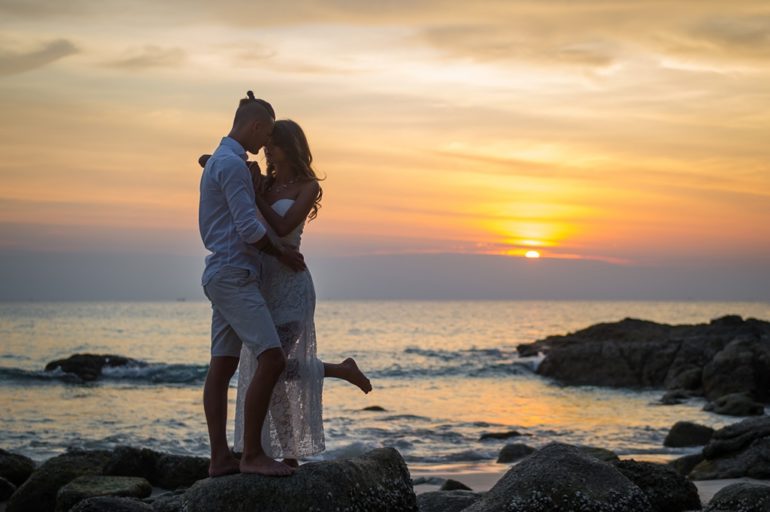 10. More stunning sunsets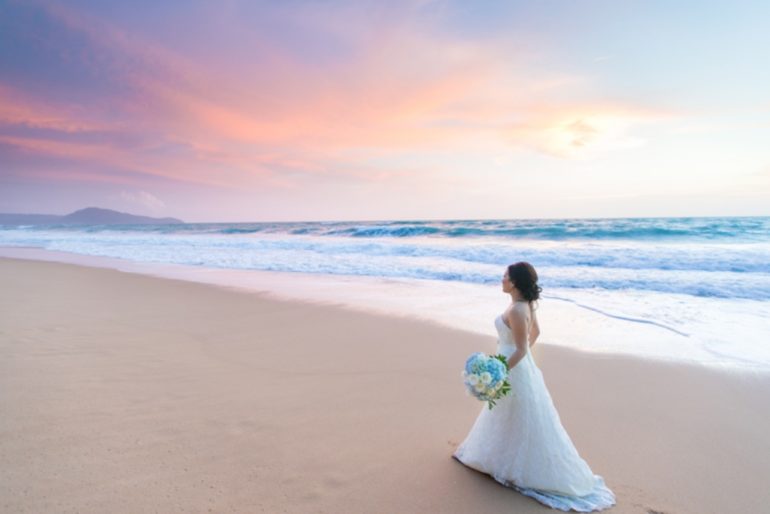 11. Candlelight dinner by the beach
This is the perfect place for an intimate post-wedding affair with all your loved ones.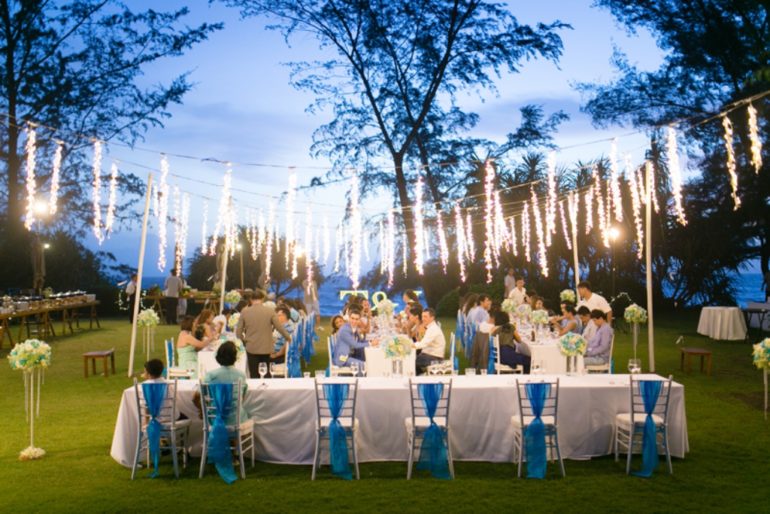 12. River escapade
Fancy some alone time with your partner? Row away in a little boat and enjoy some peace away from the crowd.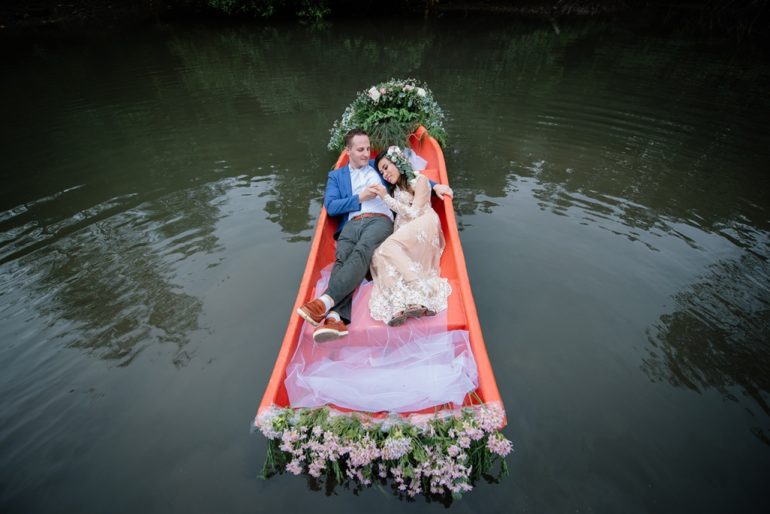 These 12 photos by no means capture how spectacular Phuket is as a destination wedding venue. You will definitely have to see it to believe it! If you are considering other islands, Bali's cliff top weddings are a great alternative! We also provide pre-wedding and actual wedding photography and videography services. Do head to our website to enquire!