Client: Meeri & Andrew, From United States
SUM Studio Review: Meeri & Andrew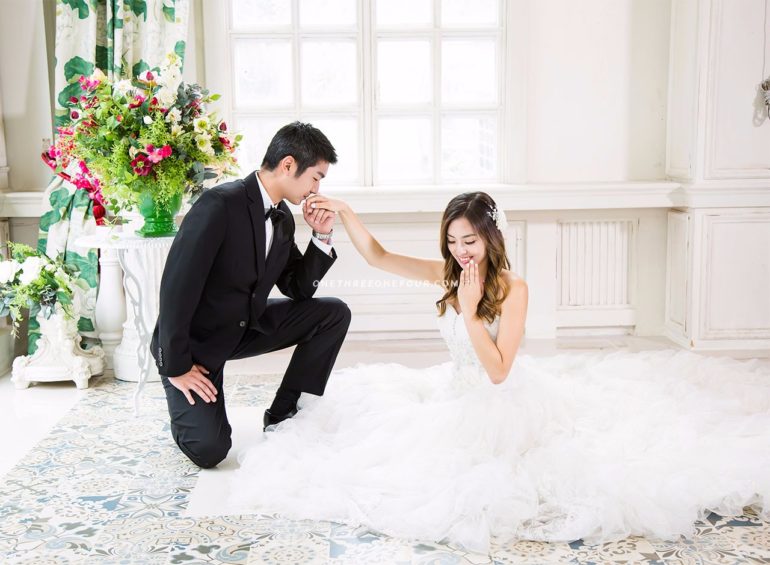 Before the photoshoot
The couple, Meeri and Andrew were travelling to Seoul a few months after their wedding in the US. It has always been a dream of Meeri to have a wedding photoshoot in Korea, so this was a golden opportunity to fulfil it! She's seen the quality of Korean studio photos from her friend who got married in Korea a few years ago. Meeri fell completely in love with them.
However there was one little problem. Meeri didn't know how to contact any of the studios in Seoul.
"Living in America, I had no idea how I could get connected to studios in South Korea to book a wedding photoshoot. But after doing some online research, I came across OneThreeOneFour."
On the OneThreeOneFour, she saw that the studio photoshoots at SUM Studio provided full service in regards to the renting of gowns, styling of hair, make-up and transportation. Seeing how convenient it was on their part made her even more eager to go with the photoshoot.
Gown Fitting at Bridemay
A day before her photoshoot, our Korea coordinator picked up Meeri and Andrew and brought them to the bridal boutique, Bridemay.
Bridemay is a bridal shop in Korea that provides both wedding gown rental and bridal hair and makeup services.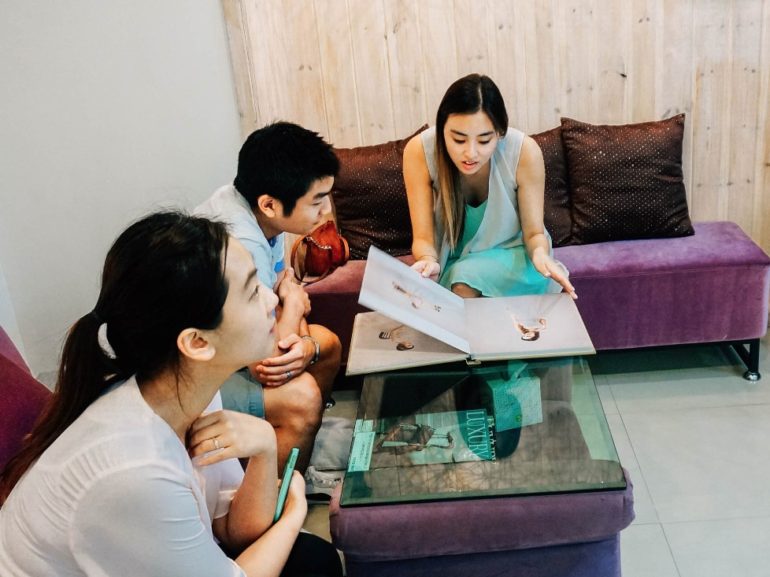 With plenty of gowns to choose from, Meeri was spoilt for choice! She said, "My gown fitting experience was absolutely perfect. They catered to my needs and provided me with many dress options to choose from. Everyone at the boutique was so helpful and very respectful."
"Everyone at the boutique was so helpful and very respectful to me."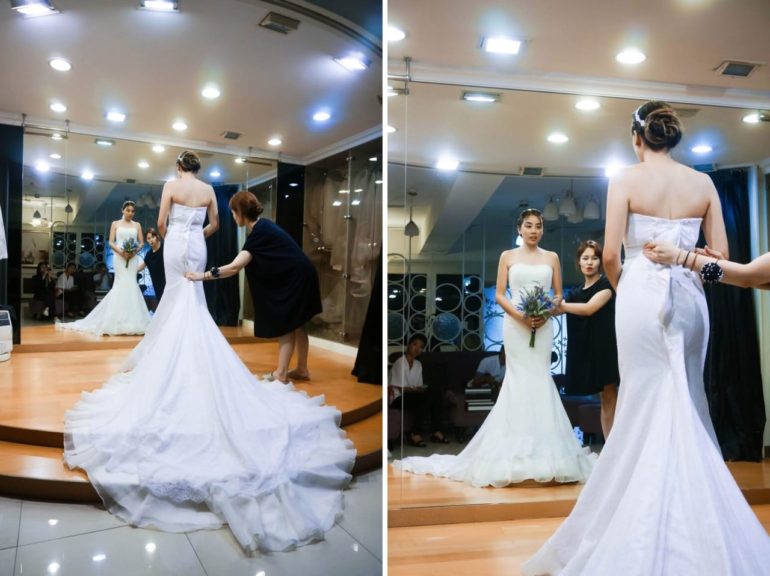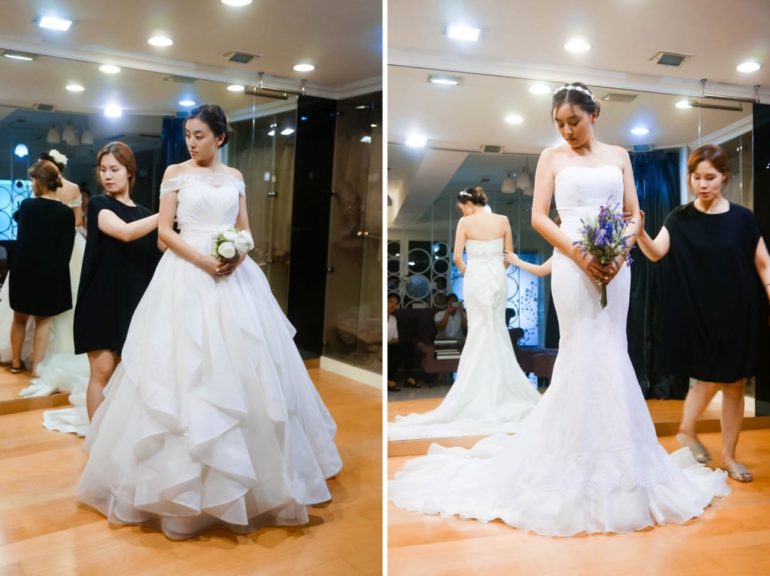 On the day of the photoshoot
Their day started early at 6AM. Our coordinator picked her up at their hotel and send them to Bridemay. The couple spent about 2.5 hours of their morning at the boutique to get their makeup done and hair styled for the photoshoot.
For the convenience of our clients, all our Korea studio packages include hotel pickup, if you are staying in the Gangnam area, or pickup from Sinsa subway station.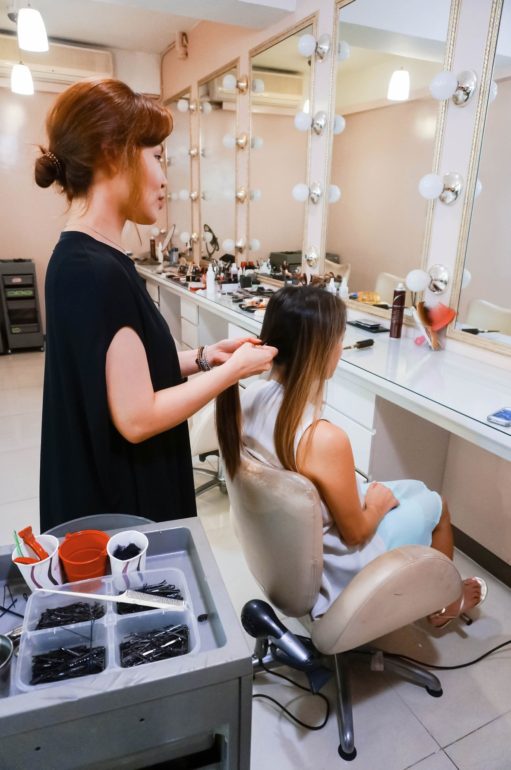 An assistant from the makeup boutique followed them to the studio. She would change up the makeup and hairstyles to complement the gowns Meeri had chosen for the photoshoot. Thus, Meeri said she was able to look "flawless"!
Wedding Photoshoot
The photoshoot at SUM Studio lasted for 4 hours and the couple had 5 outfit changes in total. Meeri revealed that the photographer was "very courteous but extremely fun to work with". He made them feel very comfortable when directing the shoot, encouraging the couple to try out different poses.
All in all, Meeri and Andrew thought that it was a very enjoyable experience!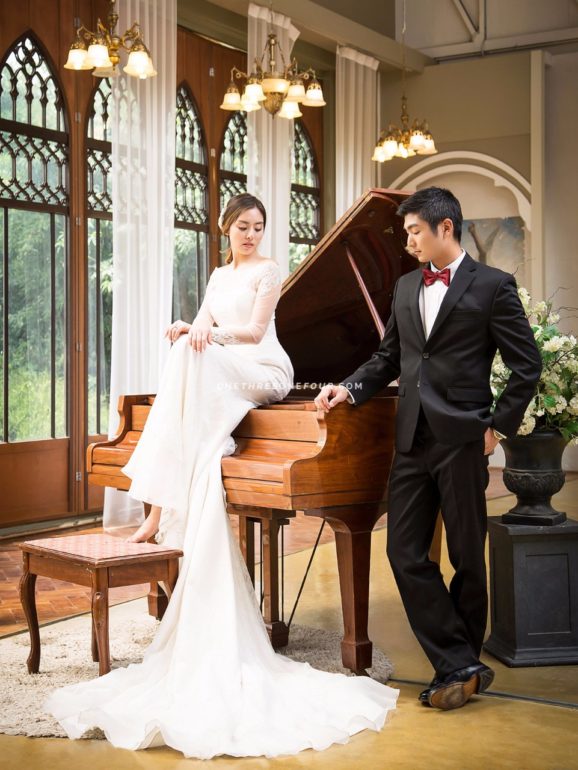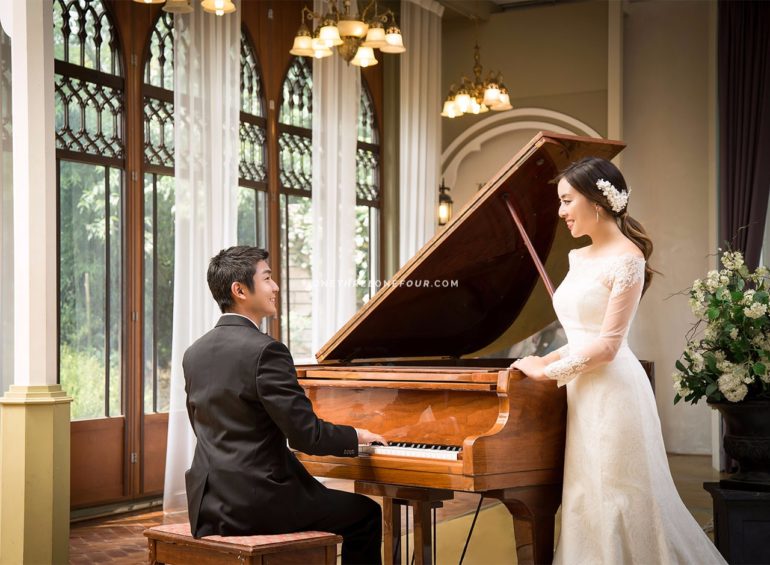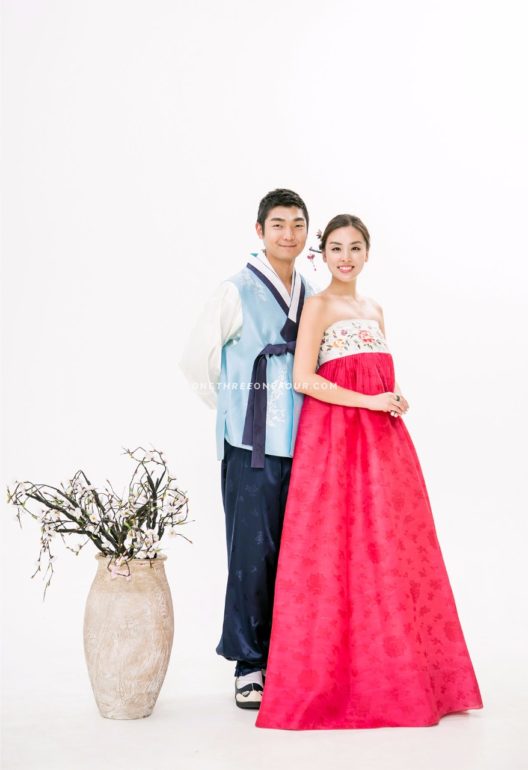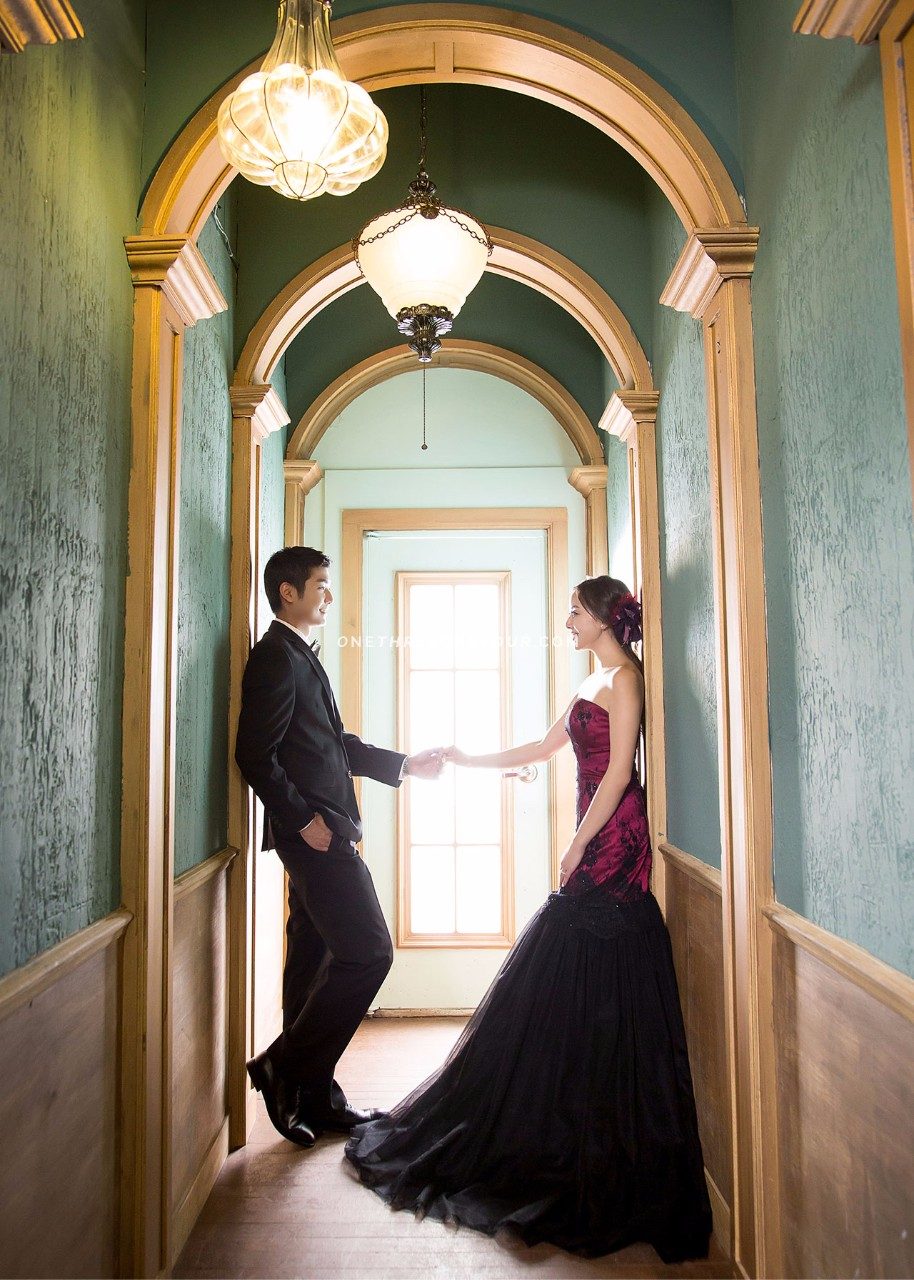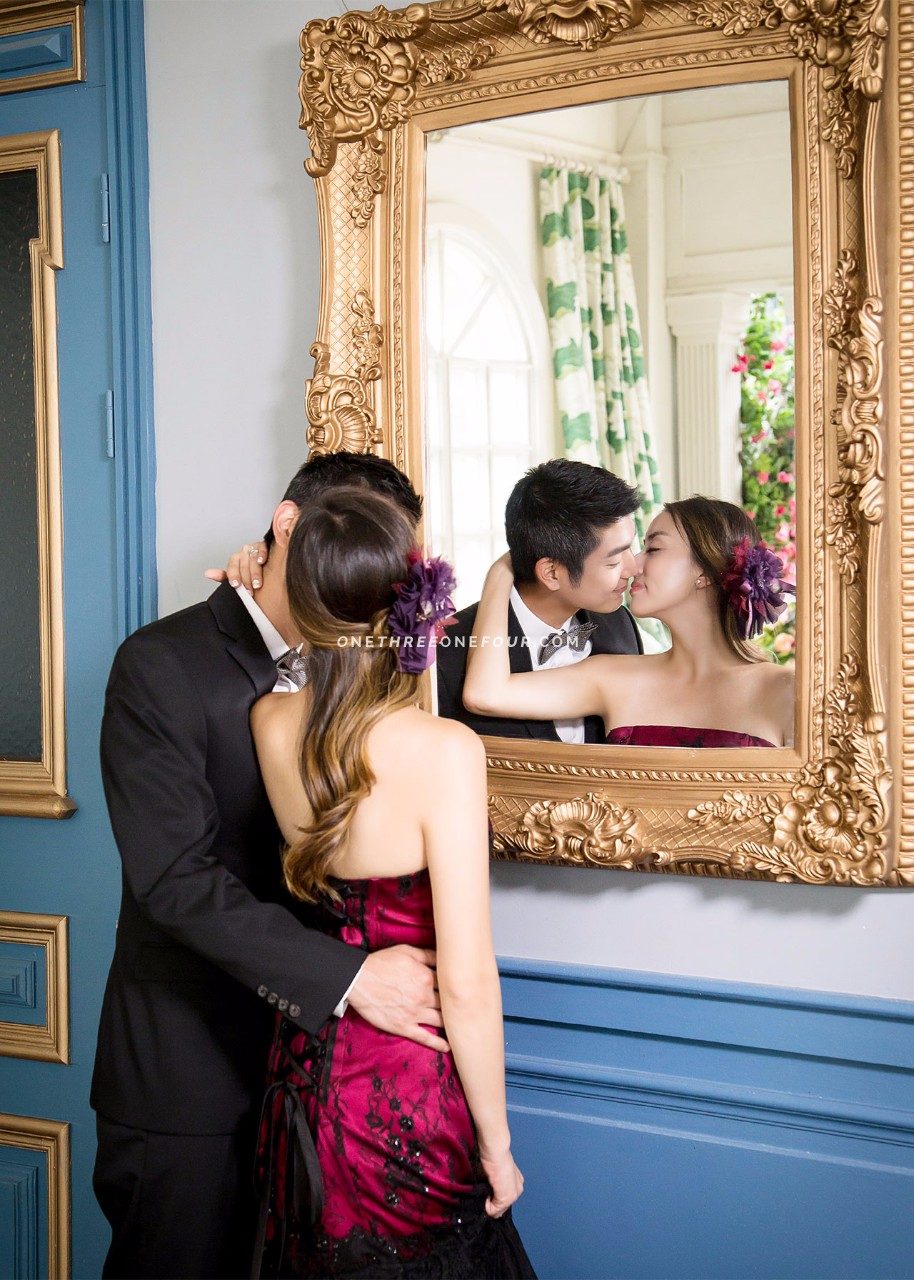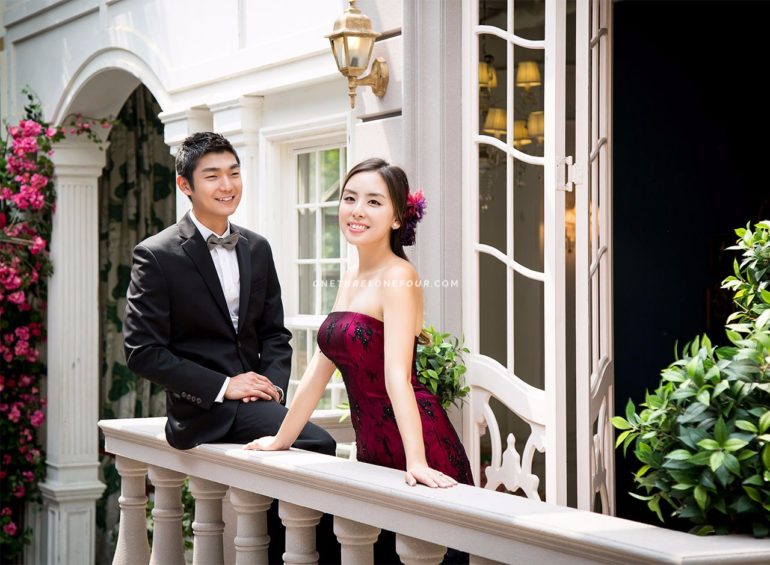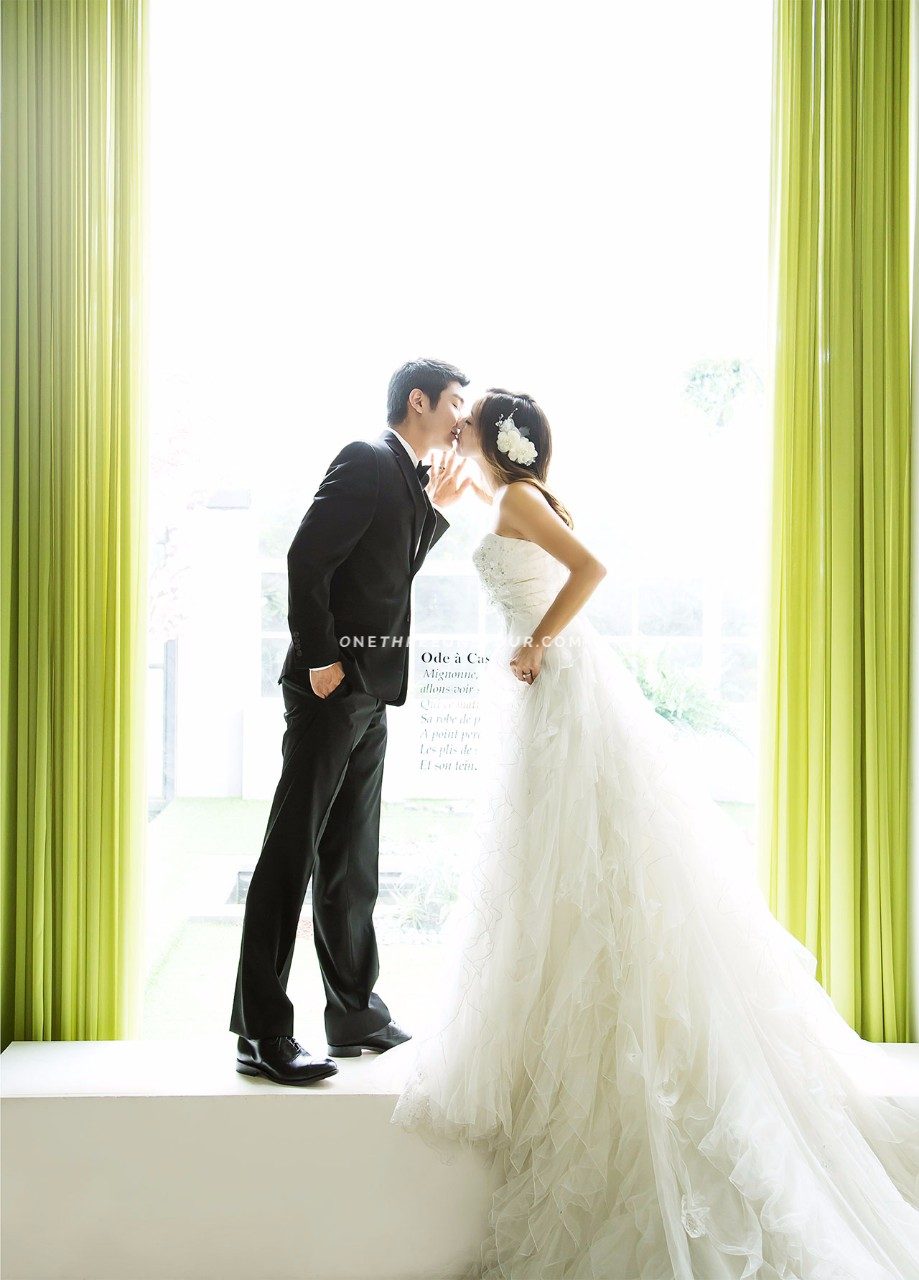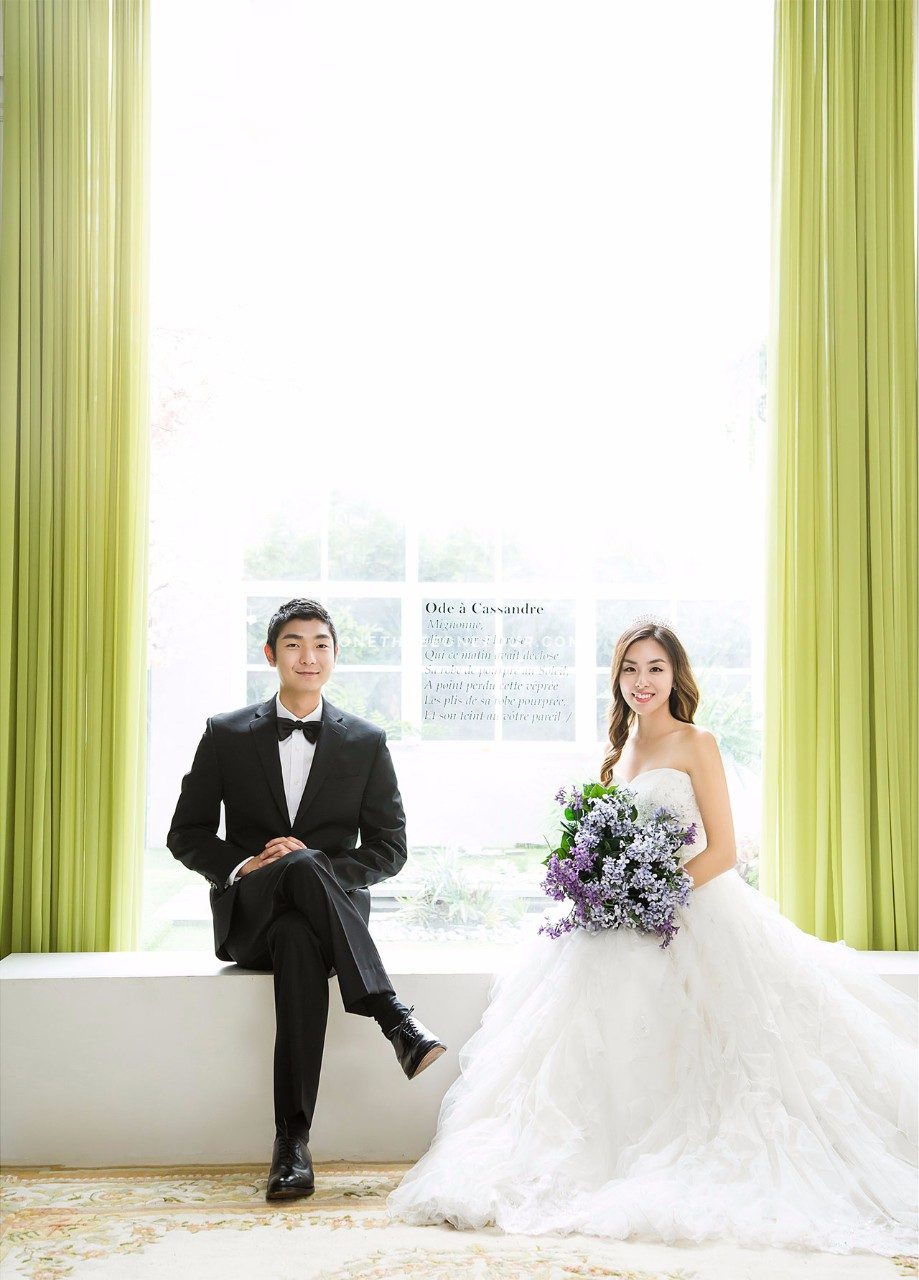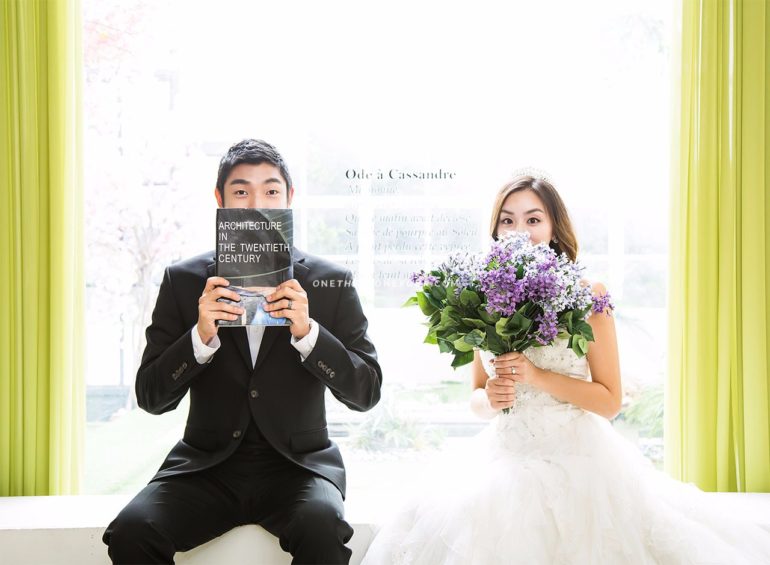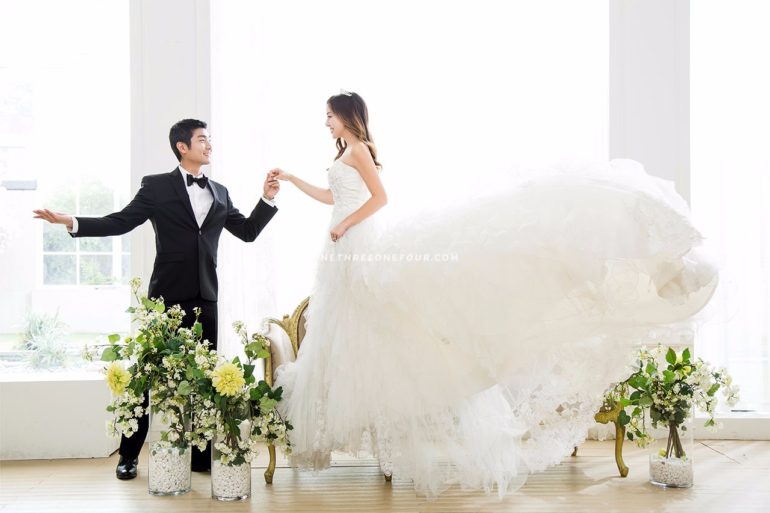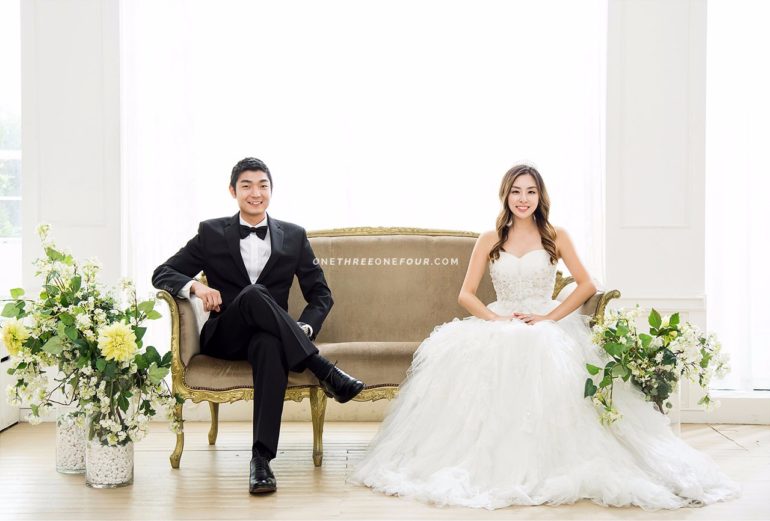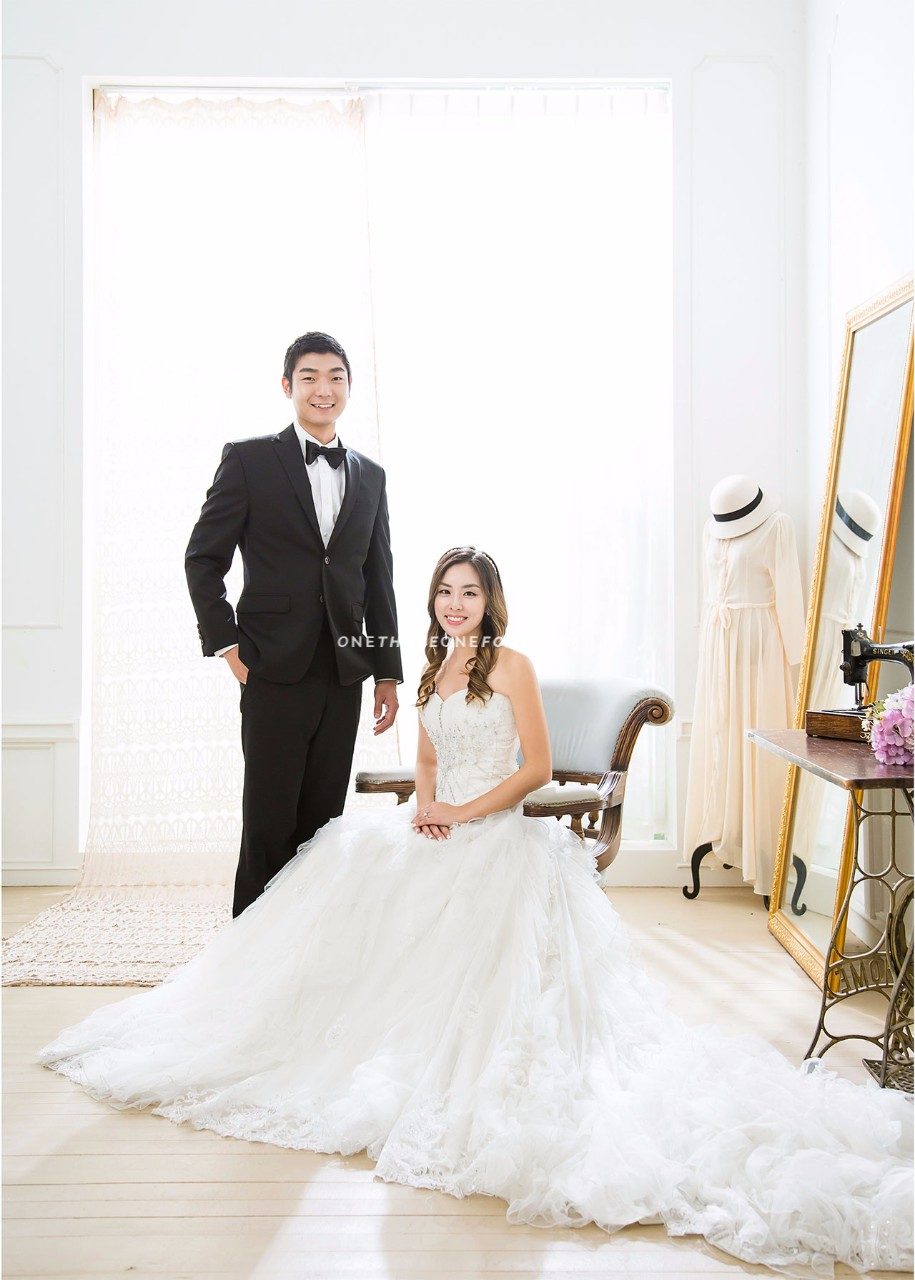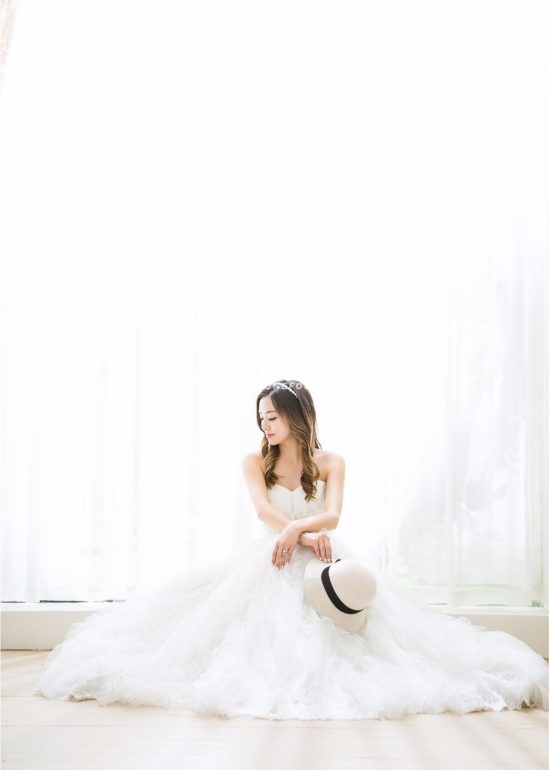 A Wonderful Coordinator
As with every booking made with SUM Studio, a coordinator will be assigned to the couple to ensure that their photoshoot runs smoothly. Meeri shares her thoughts on our coordinator:
"Our coordinator in Korea was an absolute blessing!"
"Our coordinator in Korea was an absolute blessing! She was so thoughtful and considerate. Since we were from outside the country, she knew we were not familiar with the area so she went out of her way to buy us lunch and snacks that we could eat during the shoot. If it were not for her, we would have starved! She was very encouraging throughout the day and made sure that our thirst was quenched, our bellies were full, and our needs were met throughout the entire day. She truly made us feel very comfortable the entire day. The coordinator also took photos with our camera throughout the shoot so that we would have "behind the scene" shots. She was so eager to help us in every way possible. We definitely know that our experience would not have been the same without her!"
The coordinator also took the initiative to take photos with their camera throughout the day so that they had some behind-the-scenes shots to show their family and friends.
Last Advice
Meeri's last advice to couples out there would be to "use OneThreeOneFour's service if you're interested in doing a photoshoot in Korea. You will not be disappointed! Also, try to do some research prior to the photoshoot, so you know what concepts you'd like to go for."
"Everyone will work extra hard to translate your visions into real life!"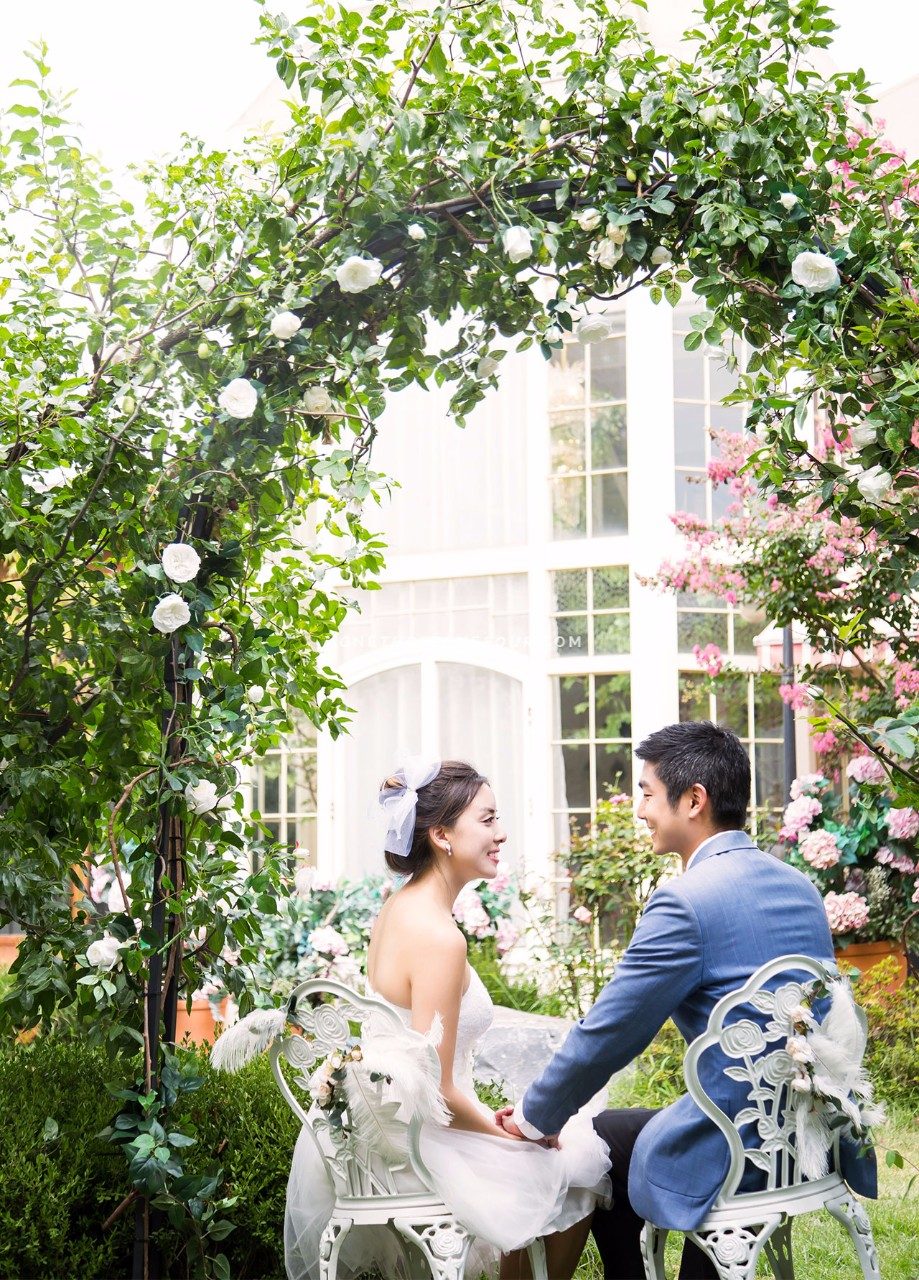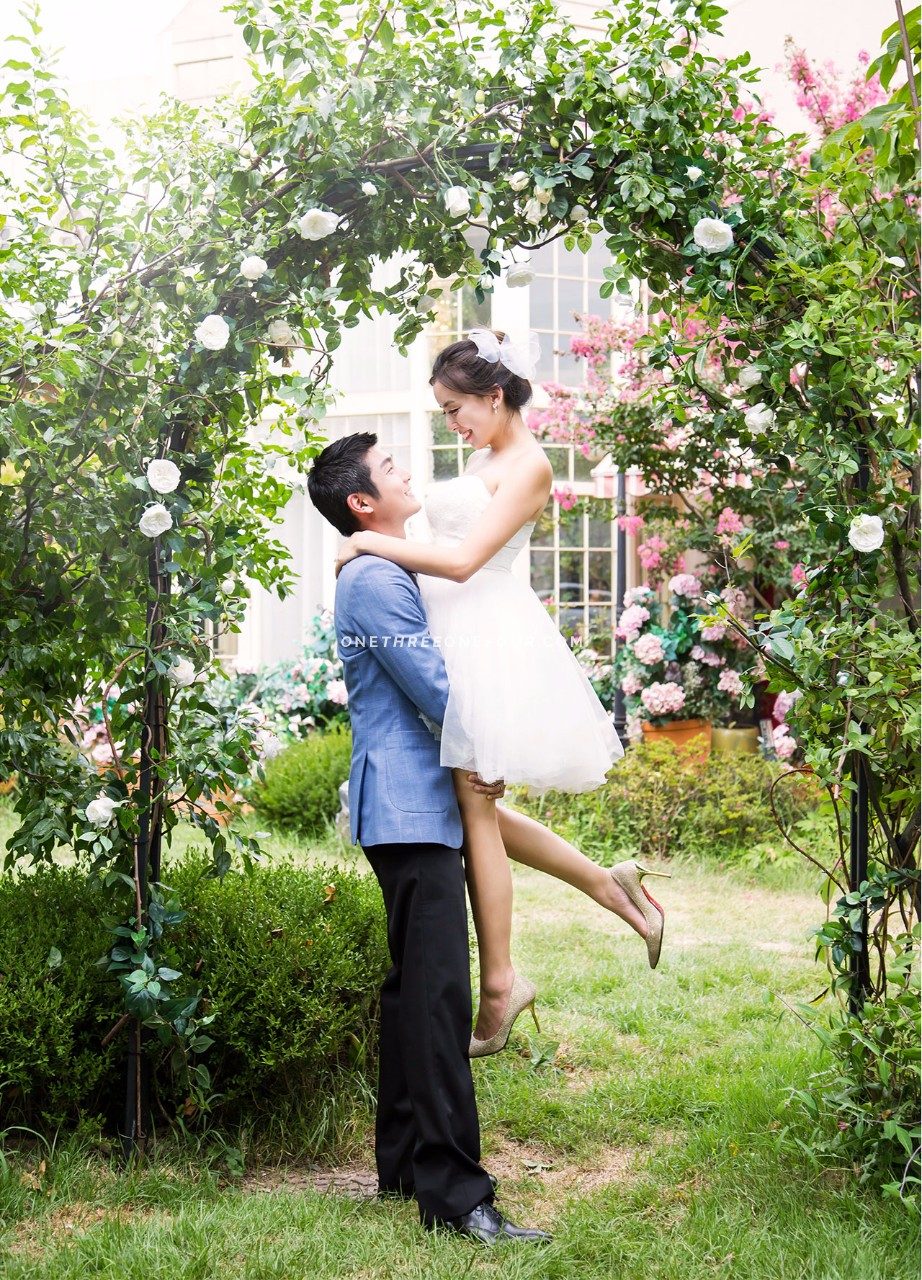 Book a Korean Studio Pre-Wedding Photoshoot
Can't wait to have your very own shoot? View our full list of Korean wedding studios. The packages and prices are indicated on each studios' profile page.
If you have any questions regarding our Korea pre-wedding photography packages, feel free to drop us an email at [email protected].