Client: Priscilla And Alex, From Singapore
A Retro-Themed Pre-Wedding Photoshoot In Tainan And Kaohsiung
We had a wonderful time with Singaporean couple - Alex and Priscilla, who decided to have their pre-wedding photoshoot taken in Taiwan. They wanted a mixture of traditional backdrops and natural scenery, so we brought them to Tainan and Kaohsiung, which fits their theme perfectly!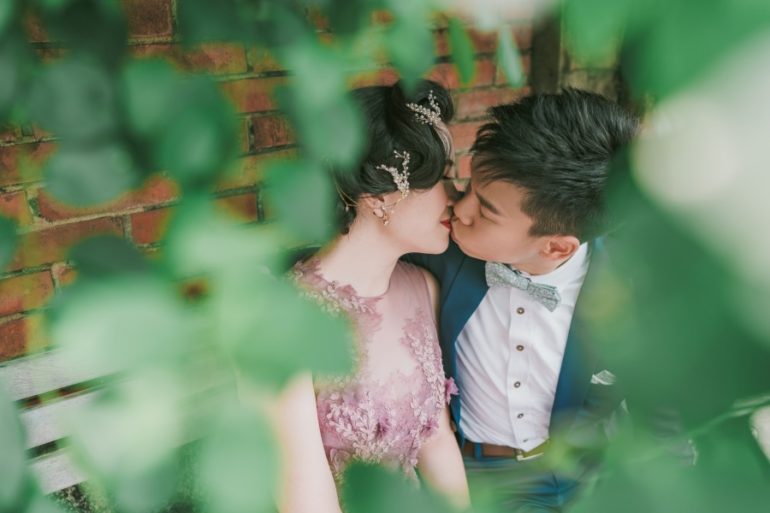 Kaohsiung
We started the day early at one of Kaohsiung's local neighbourhood that is known for their colourful plank houses. While strolling along the streets, our couple spotted a mango tree that was ready for harvest. As Taiwanese people are always so welcoming and hospitable, he gave us permission to pick the mangoes and our couple had so much fun from this unexpected experience!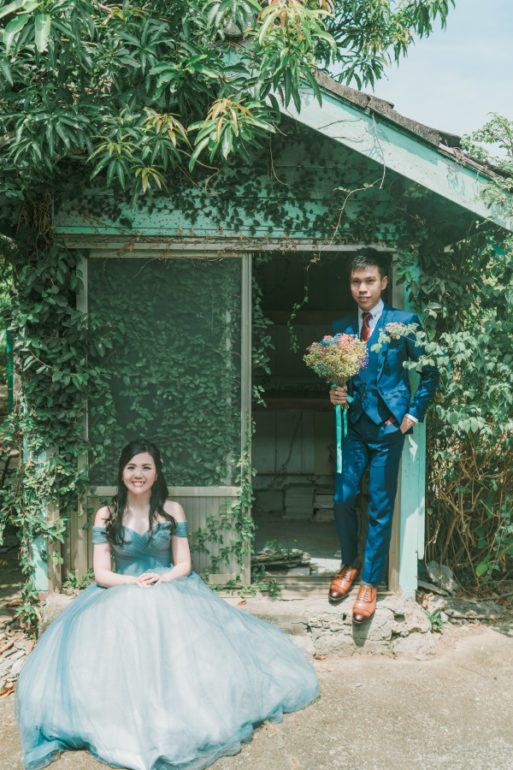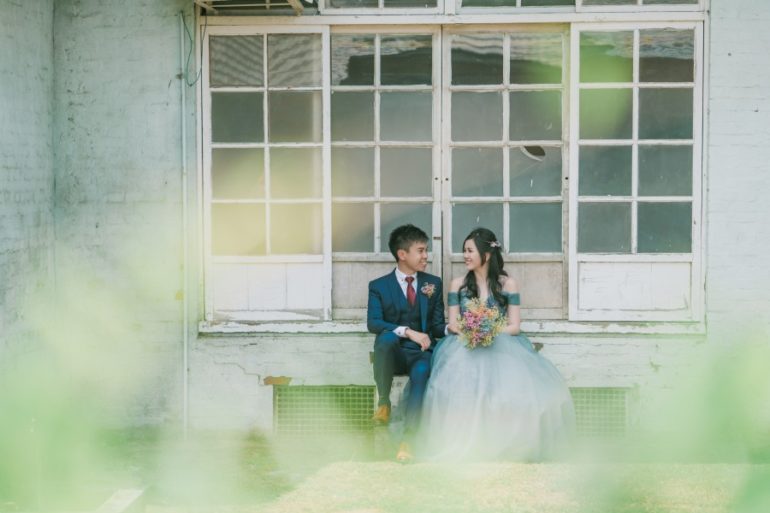 Tainan
We then moved on to Tainan's 321 Art Alley - an old neighbourhood that retains much of Tainan's heritage back in the 1930s. Despite being such a great place to admire Tainan's traditional side, this place is a hidden gem and most tourists give this unassuming place a miss. That makes it an even better place for a photoshoot as we got the whole place to ourselves!
Priscilla specially picked out her outfit and hairstyle to fit into the traditional theme and they totally rocked the retro vibes!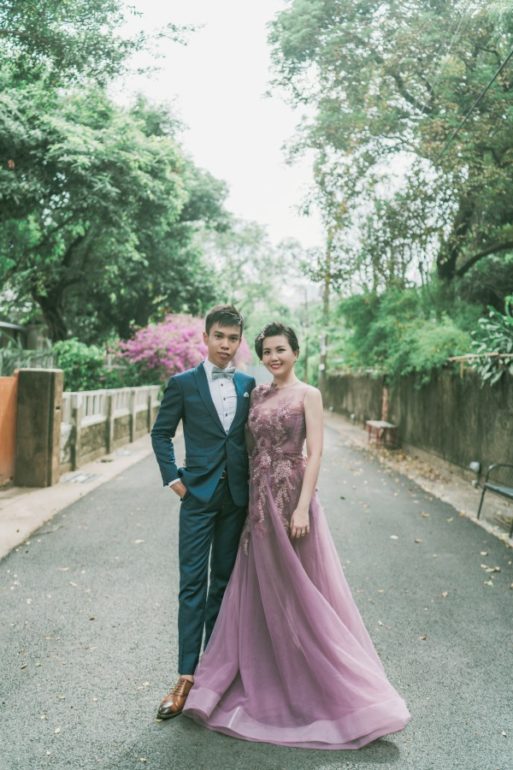 Outskirts Of Tainan
After shooting around the traditional districts, we headed out to the outskirts of Tainan that offers a vastly different backdrop. We visited the mangrove forest to bask in its lush green foliage but we got much more than what we expected. We spotted a beautiful blue stream that flows right in the middle of the forest and it was such a gorgeous place for taking photos!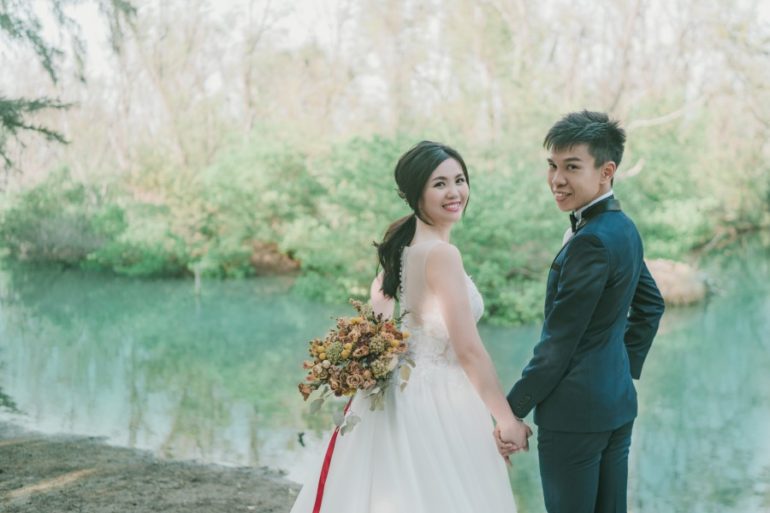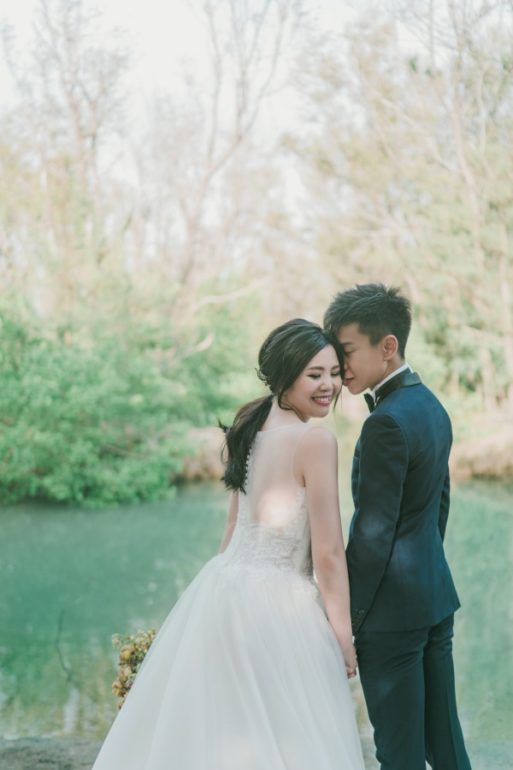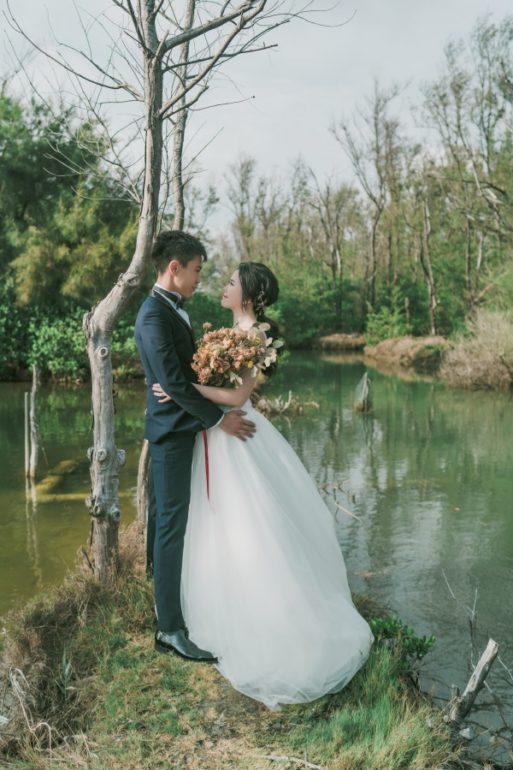 Chasing Sunsets
As the day slowly came to an end, of course we had to bring our couple to the beach to catch the stunning sunset. They took a romantic stroll at the secluded beach while we took a step back and let them enjoy their date.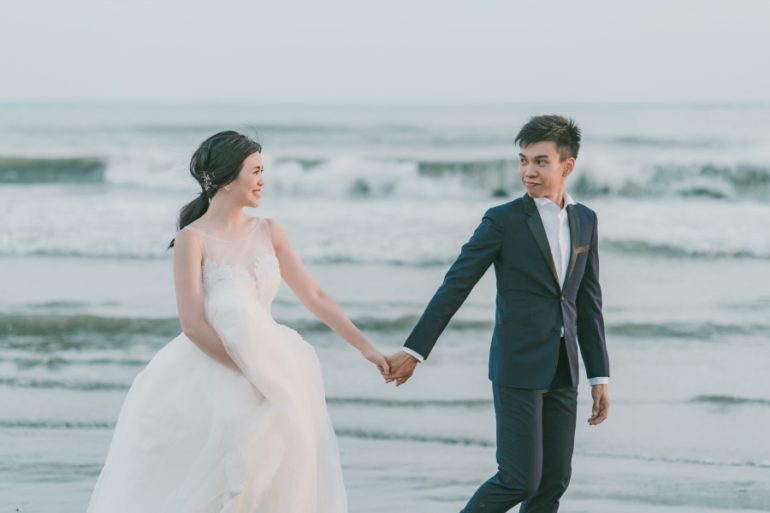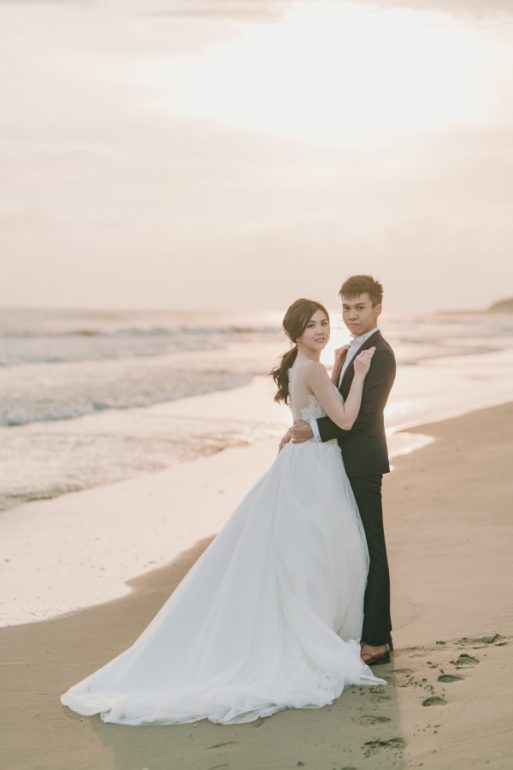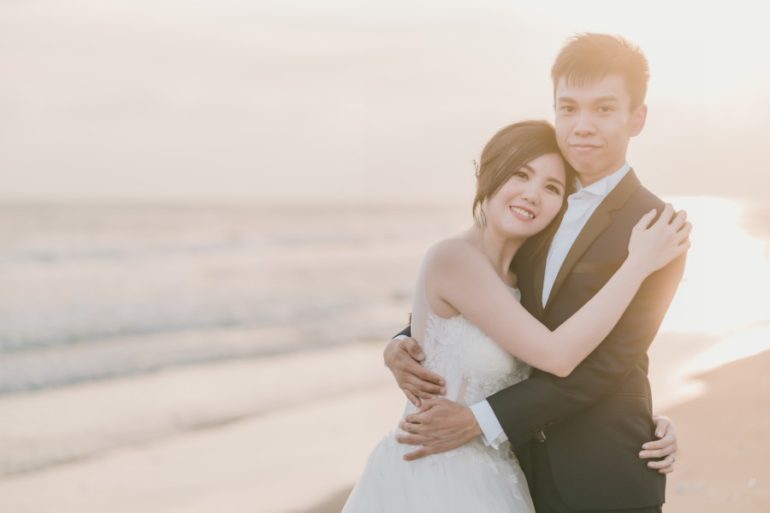 It was a great day spent with this genuine couple who even bought a Pandan cake from Singapore all the way to Taiwan for our photography team. We wish this couple all the happiness in their marriage and to always remain as fun-loving and silly as they were today!
Kind Words For OneThreeOneFour
"Glad to have chosen Star, we are very satisfied with the photos that were taken! And Carol is very good too! She goes all out to make Priscilla feel at ease - from make up to dressing up! Definitely 5 stars for their wonderful service!" - Alex