Client: Nara & Ian, From Singapore
Pre-wedding Photoshoot at The Face Studio With Awesome Staff That Gave This Couple A Meaningful Holiday
Sometimes while planning for a holiday, you realise that there isn't all that much to do and that you've actually got a lot of free time. So what do you do with all that time? You take a photoshoot, of course!
That's exactly what our Singaporean couple, Nara and Ian, did when they realised that they had a lot of free time during their second trip to Seoul together. Having done all the sightseeing during their previous trip three years ago, they opted for a relaxing trip this time round only to realise that they had a lot of free time on their hands. So they thought, "why not take a photo shoot?" And so they decided to have their pre-wedding photoshoot done in Seoul with The Face Studio.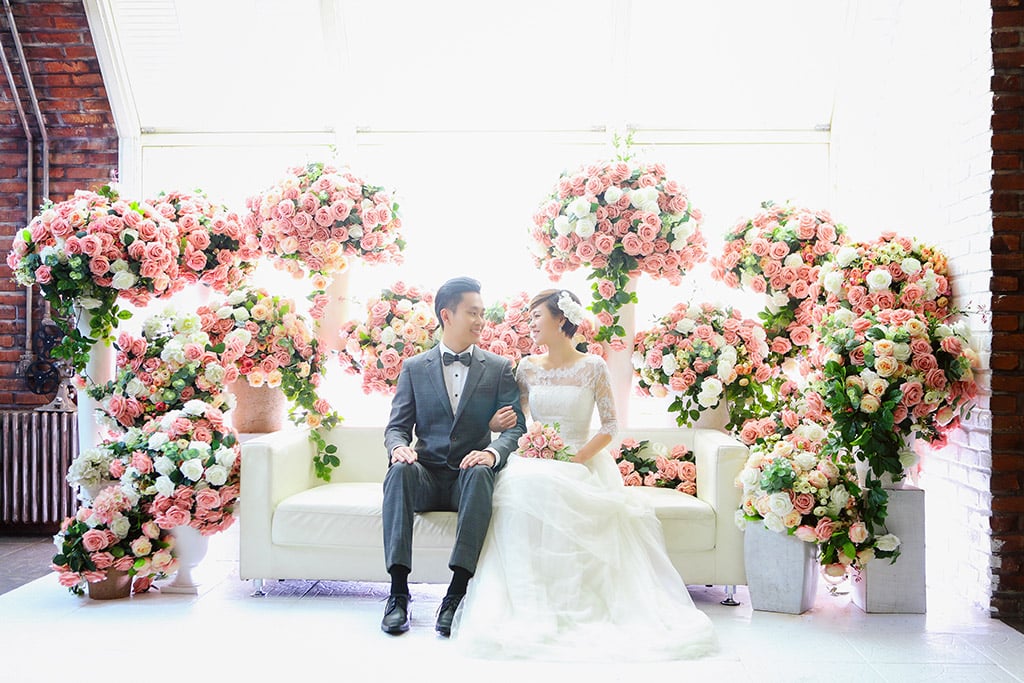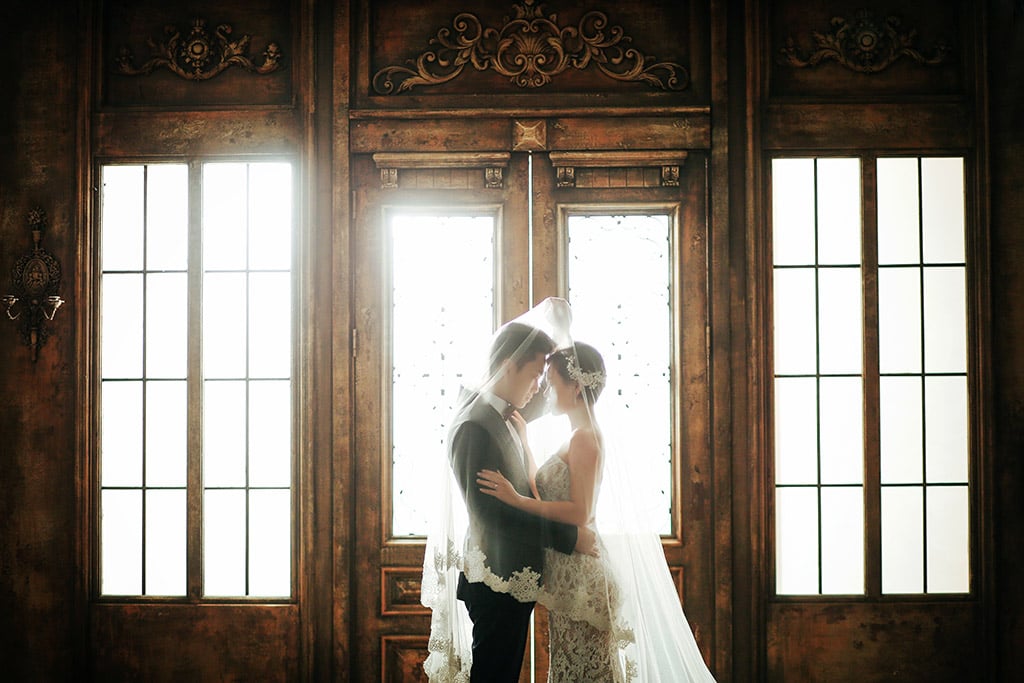 The Face Studio
Nara and Ian took up a pre-wedding photoshoot package with The Face Studio, a studio located at Hongdae. The Face Studio has a team of very friendly and passionate photographers, makeup artists and bridal assistants. They are known for their great and warm service. The Face Studio offers over 130 dresses and makeup services right in their studio. It's a very time-saving option that is suitable for couples on a short trip. The whole photoshoot schedule can be completed in a single day. How convenient!
Editor's note: The Face Studio is currently running an autumn promotion that includes free maple leaves shoot at Seonyudo Park, free videography, free rental of hanboks, extra gown and suit. Contact us at [email protected] to find out more.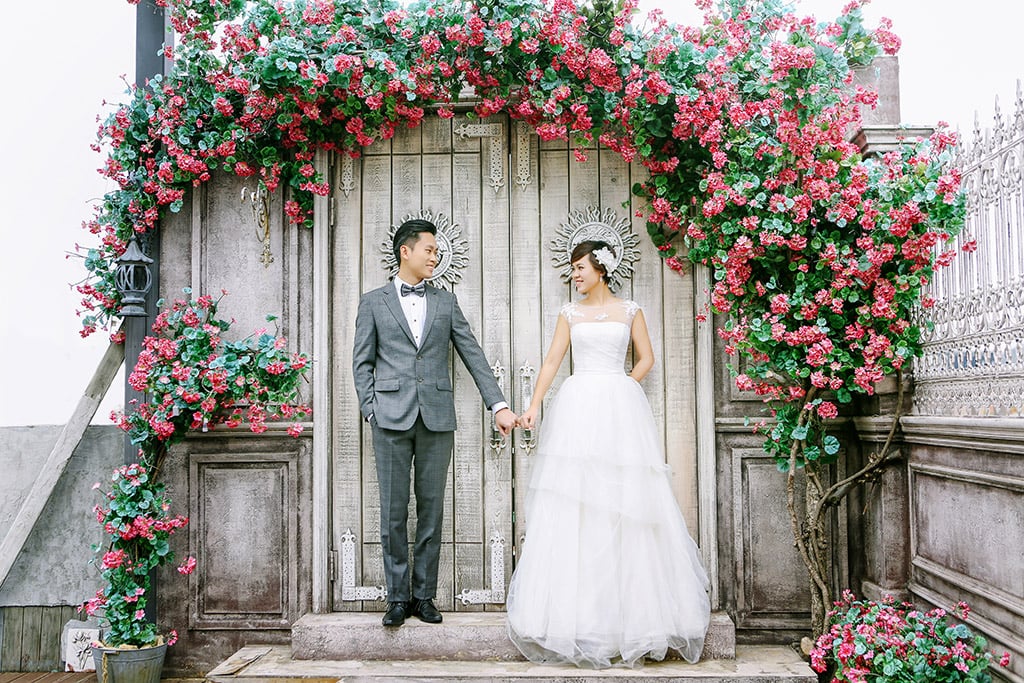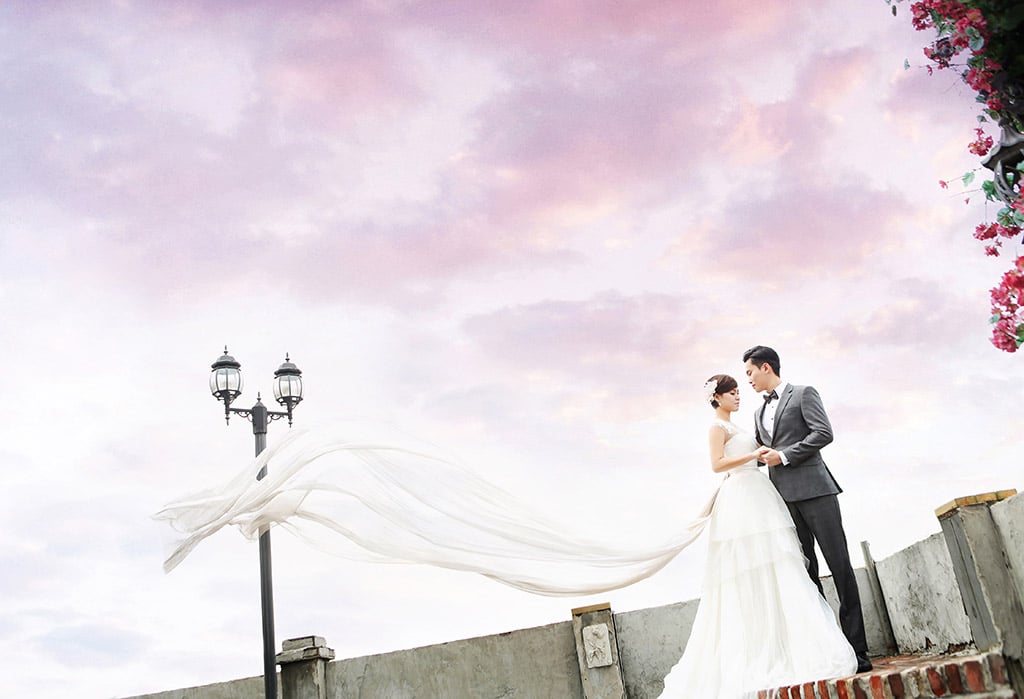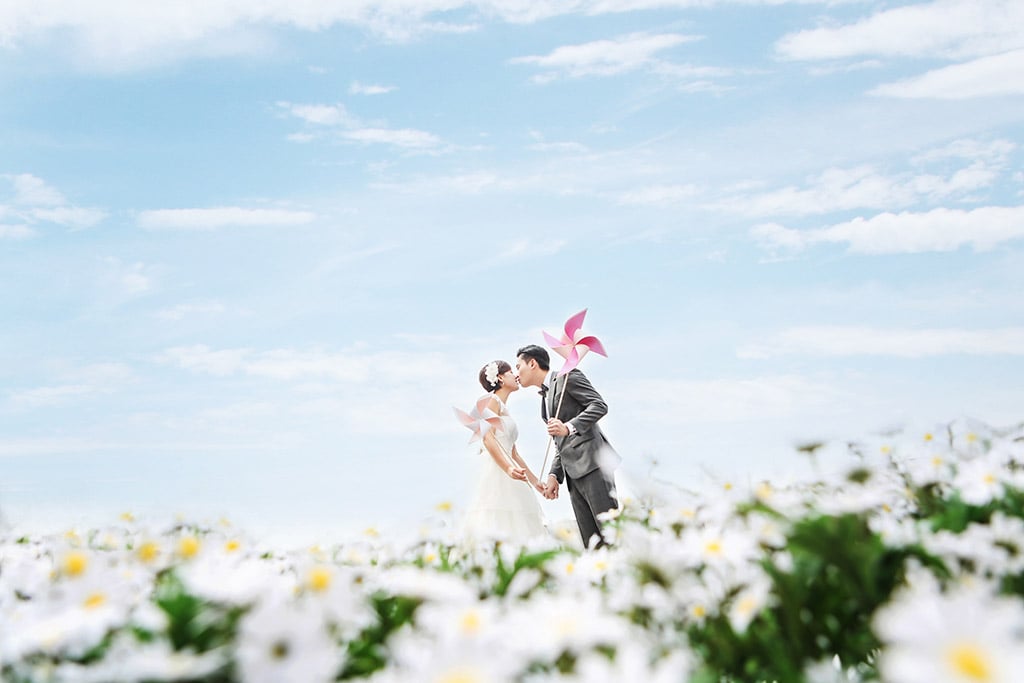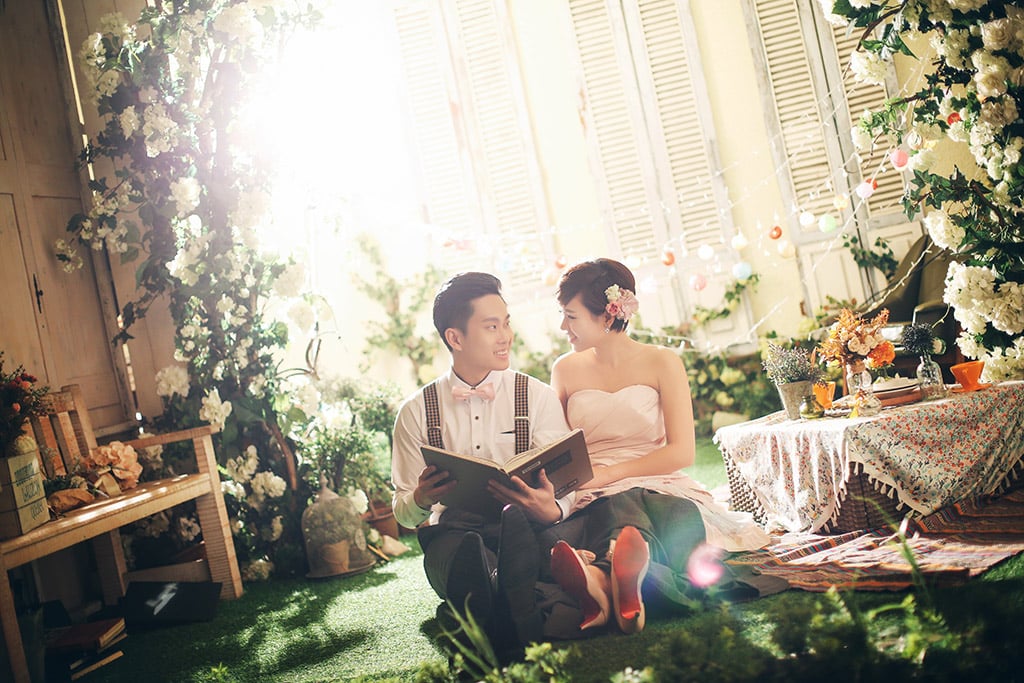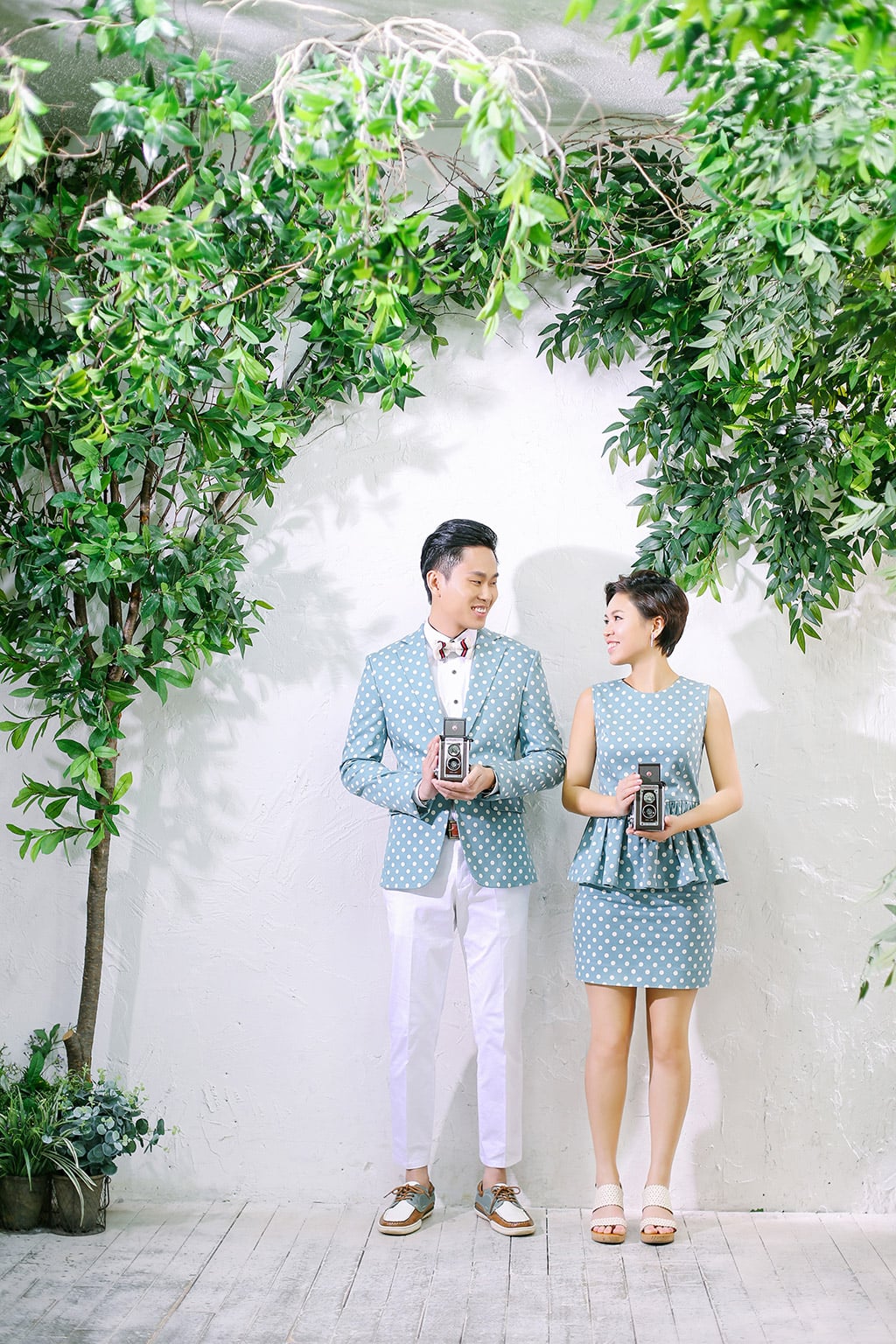 Photoshoot Day
"It is definitely a good experience, we had a super great time! Keep up the good work!" - Nara"
Nara and Ian had their makeup and hairstyling done at the styling area of the studio. The bridal assistant provided Nara with a robe so that she easily change out to her wedding gown after the makeup session.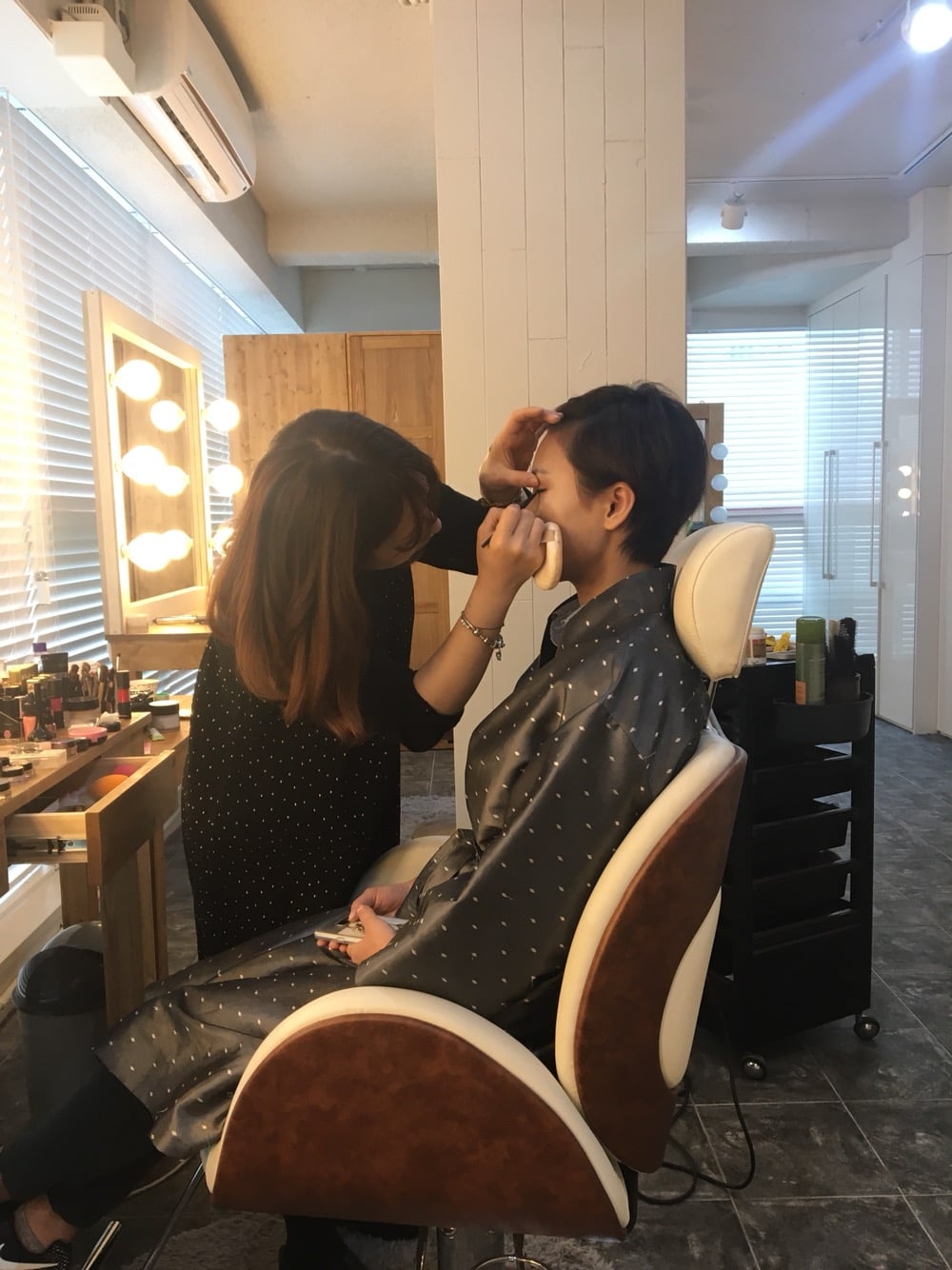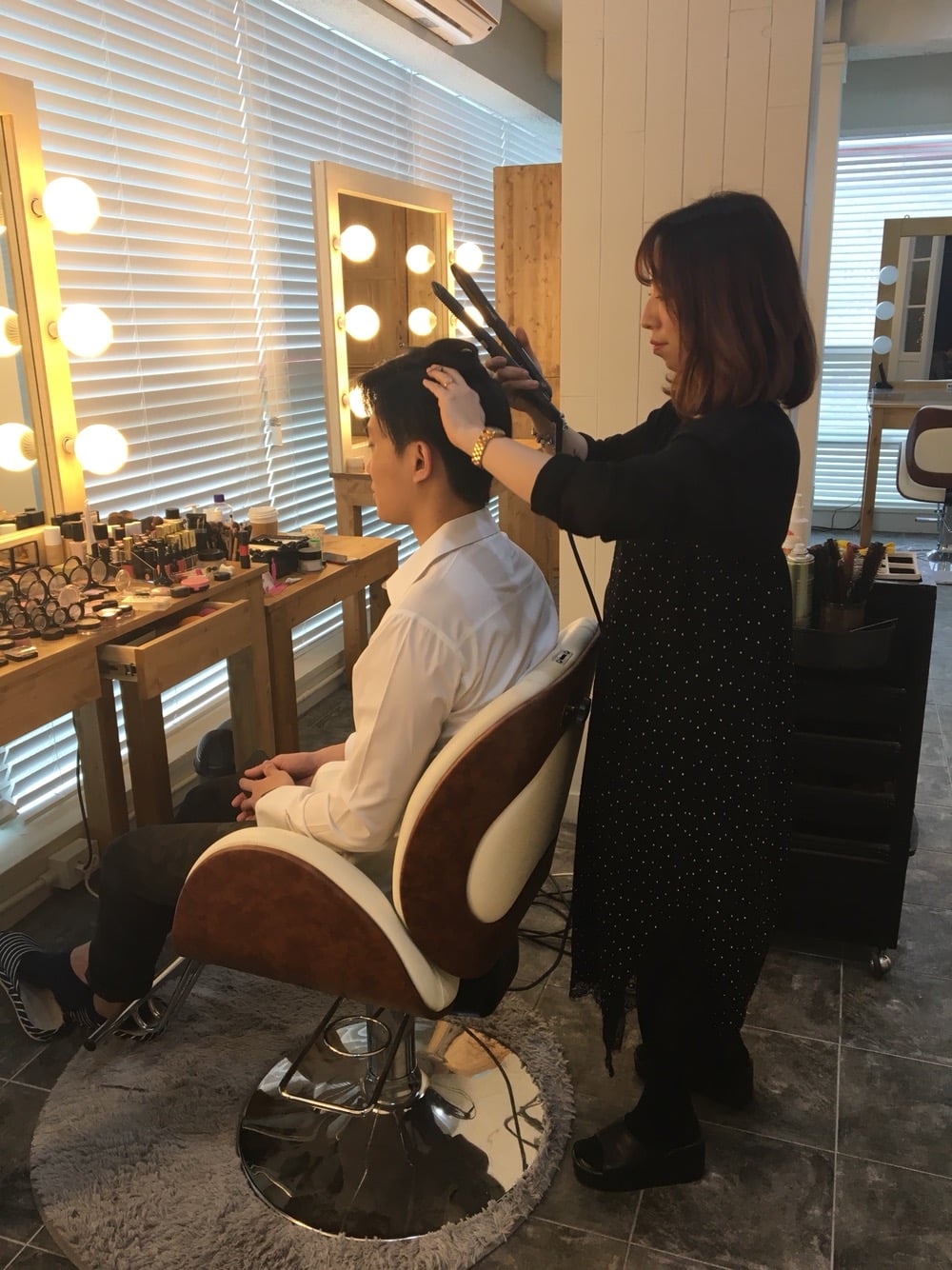 Dress Selection
With over 130 dresses to choose from, The Face Studio organised the photo of their gowns into a catalogue where the brides can browse easily over an iPad.
Nara then picked gowns that she would like to try. In Korea, the brides usually go for simple gowns, and the bridal assistant will provide a few boleros (lace tops) with different necklines that goes with the gown. The gown looks totally different with different boleros!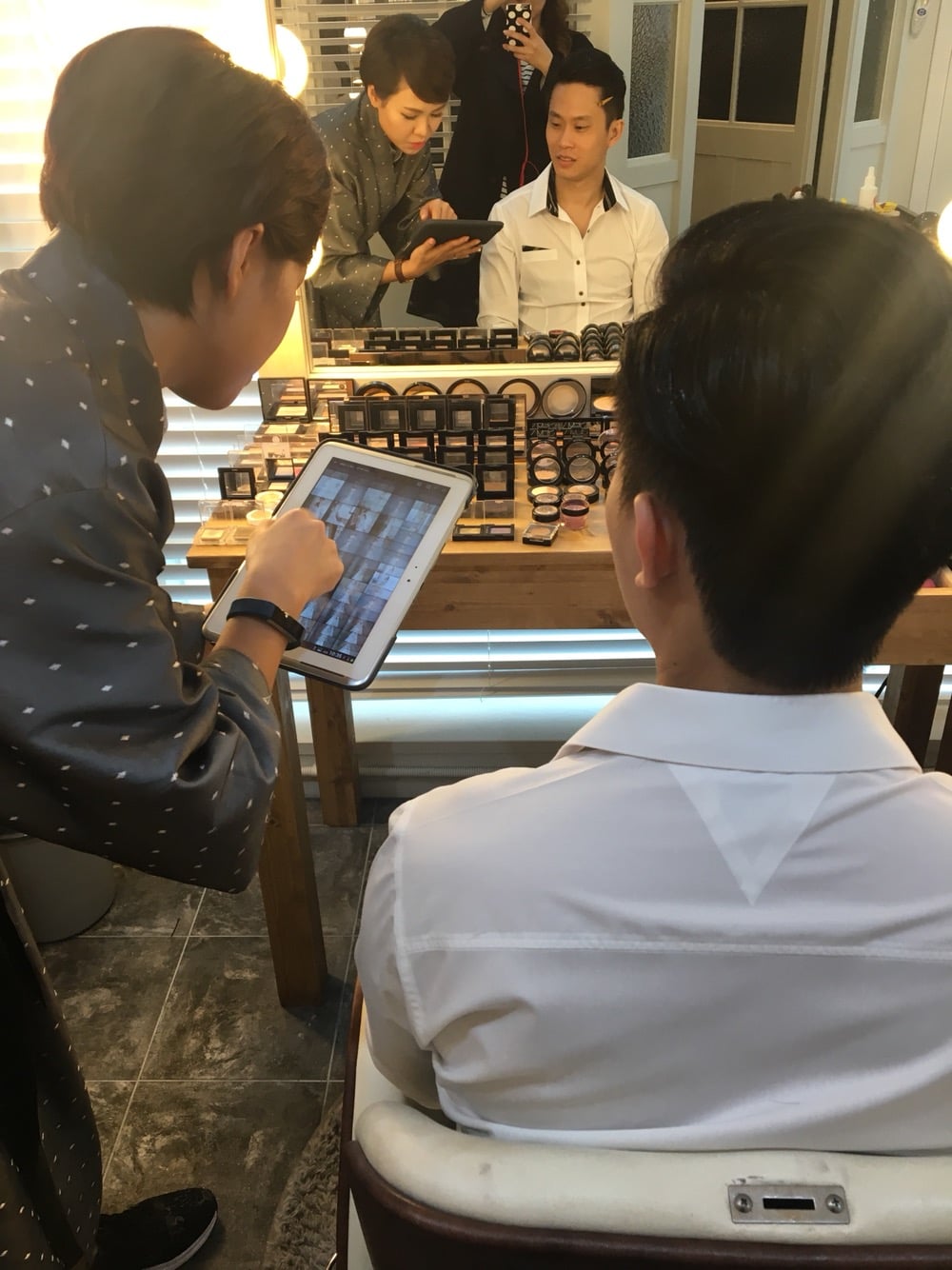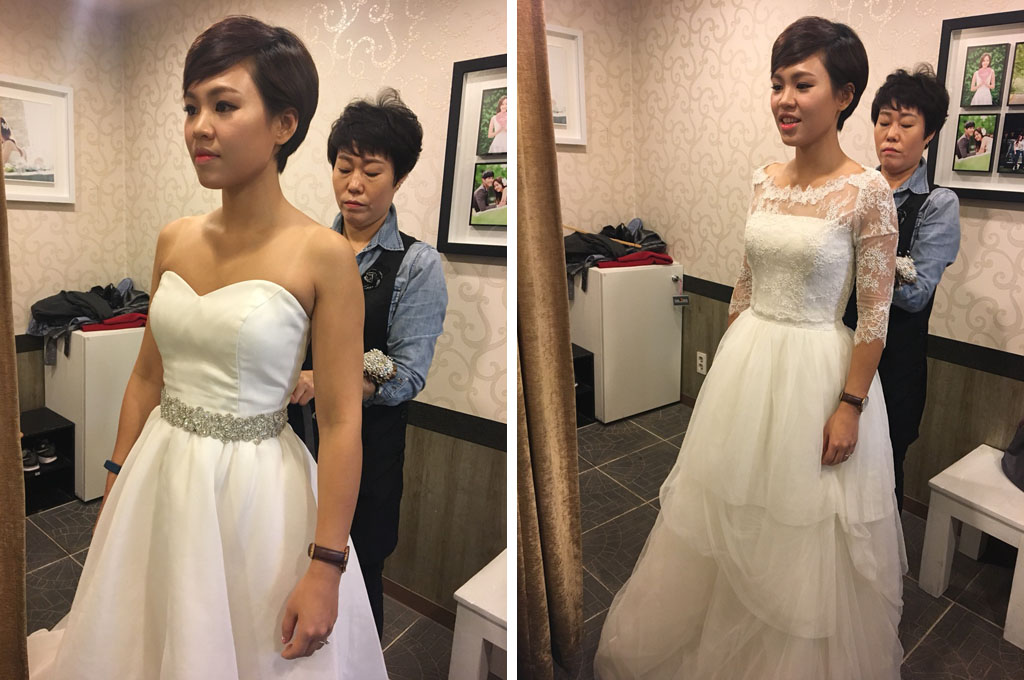 Indoor Studio Shoot
Our couple chose a total of 16 different studio scenes to have their pictures taken at, with themes ranging from elegant and vintage to fun and floral sets.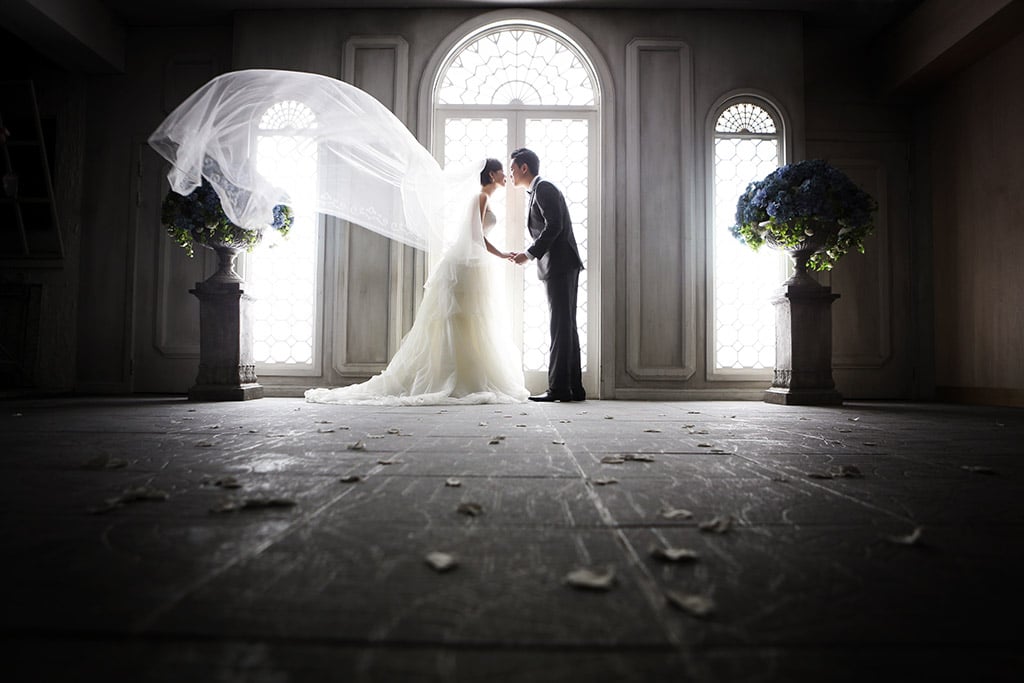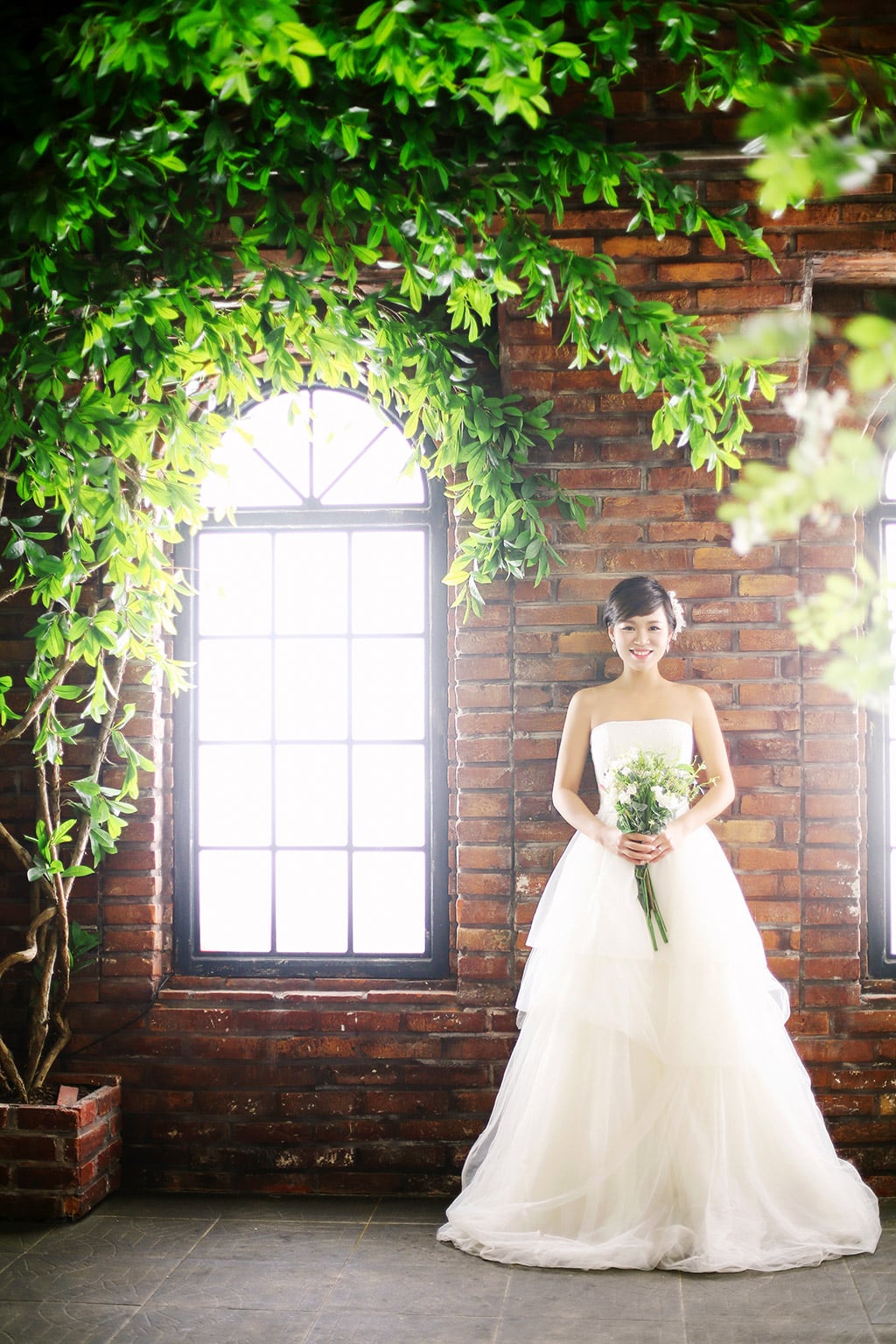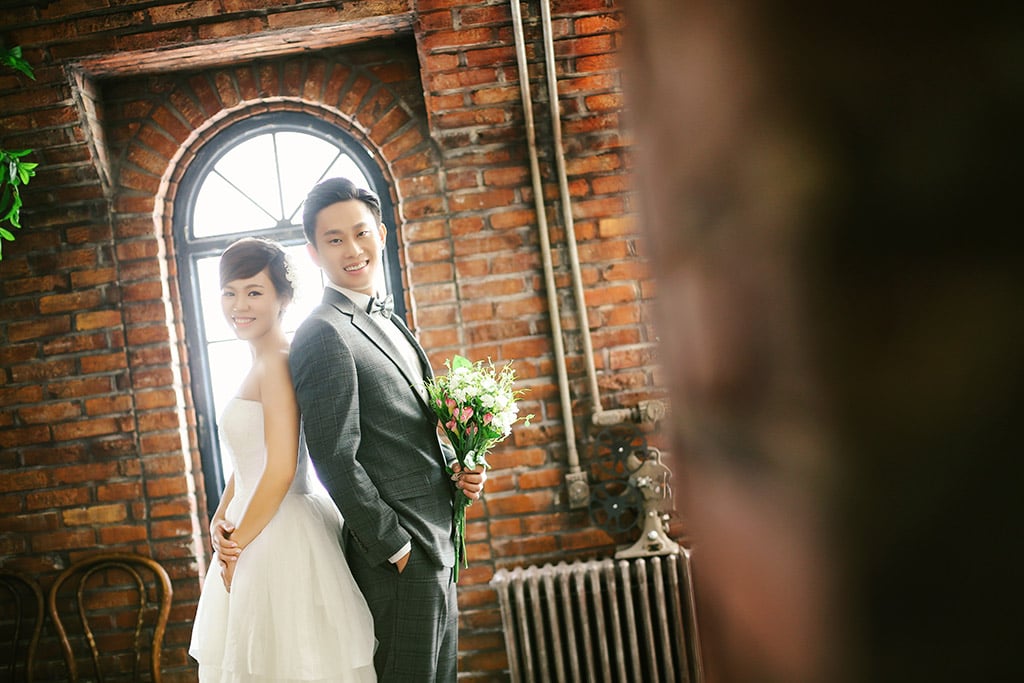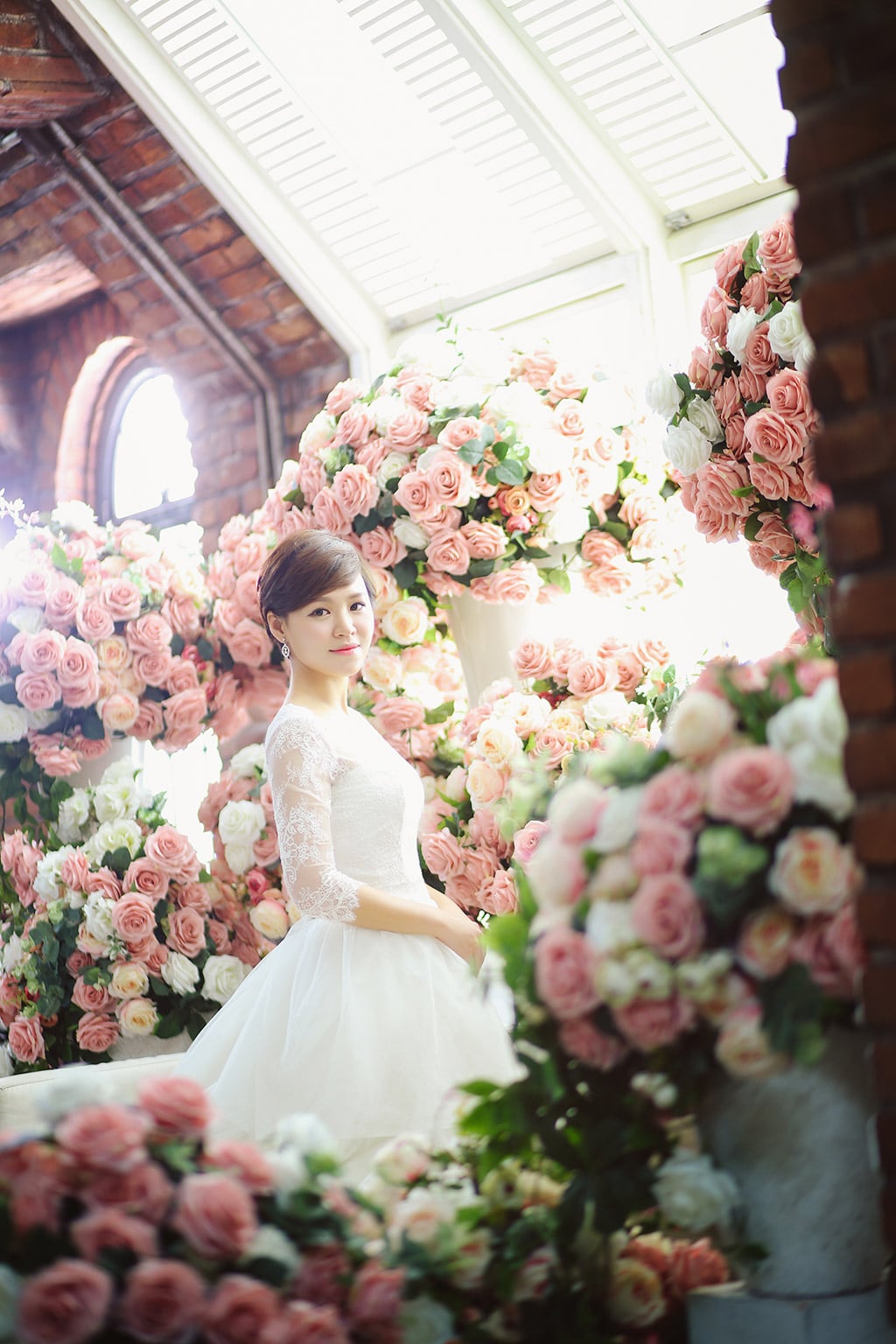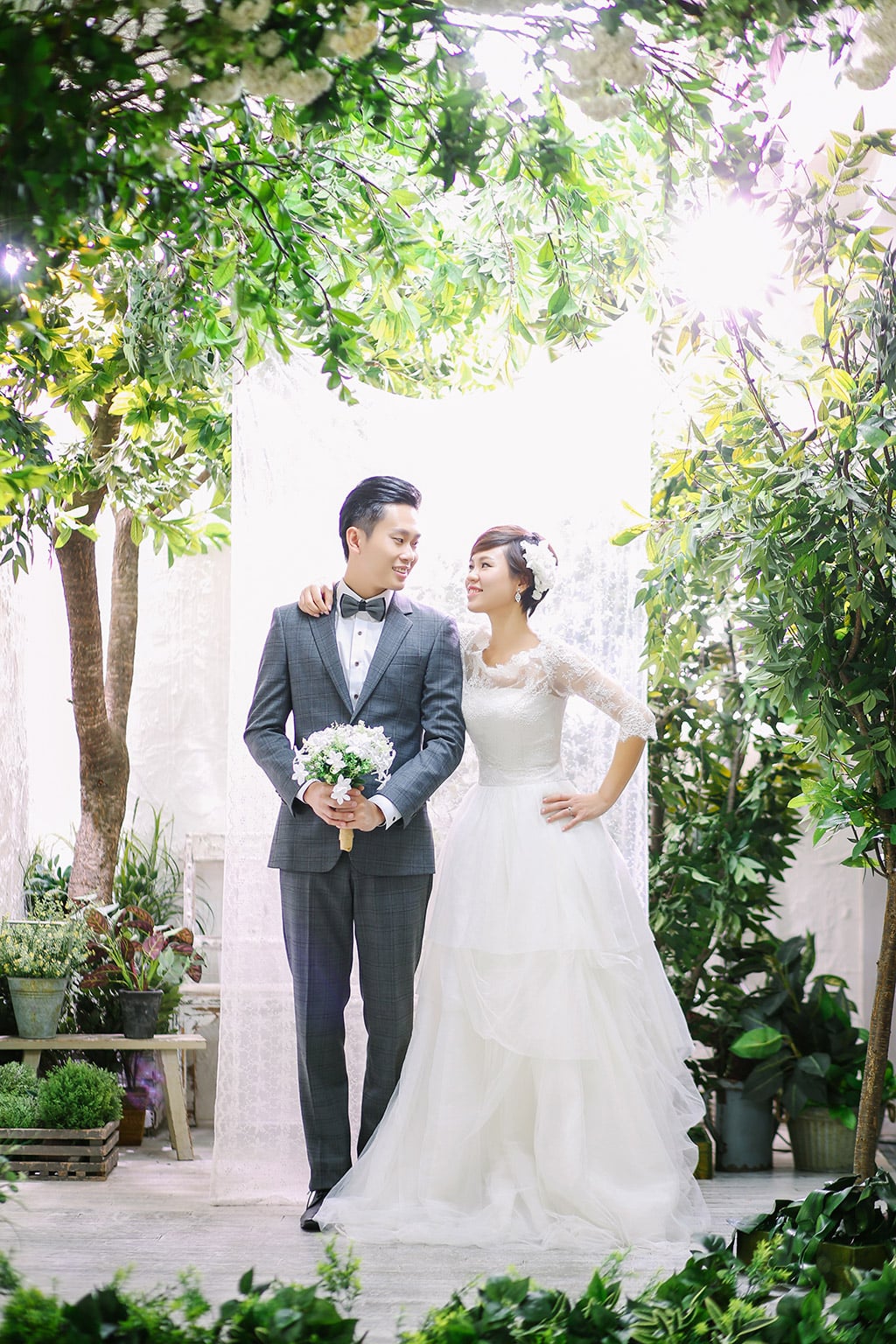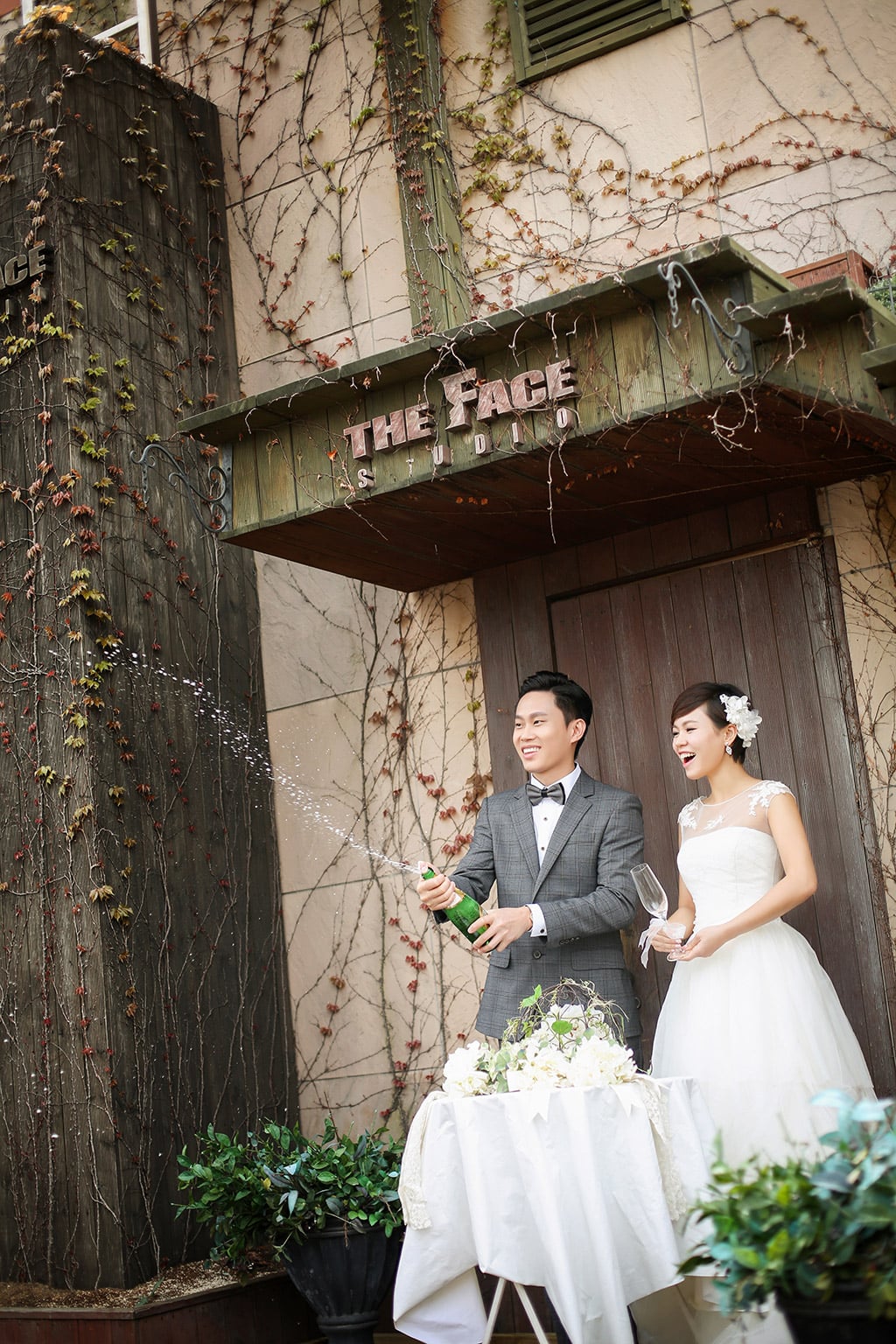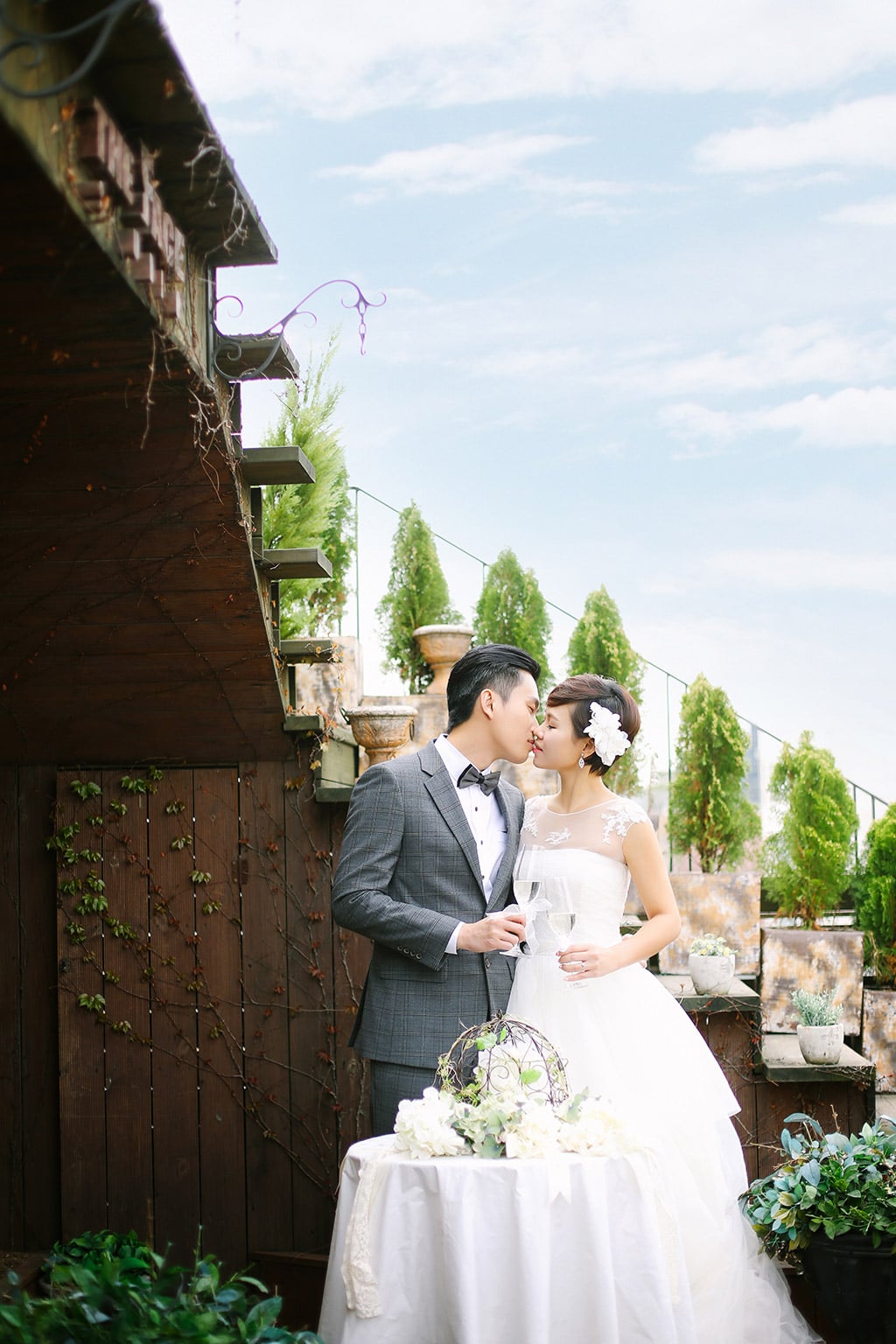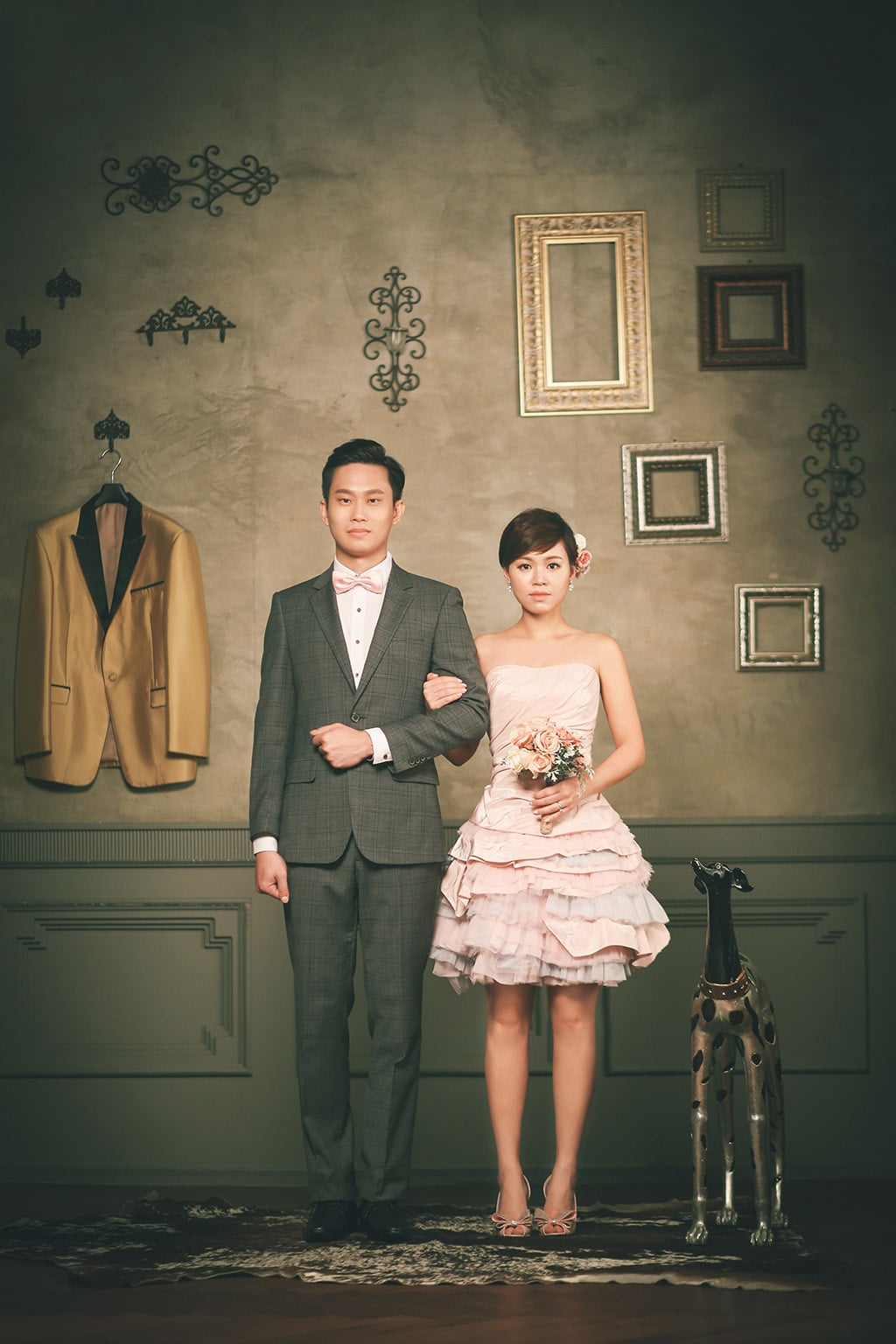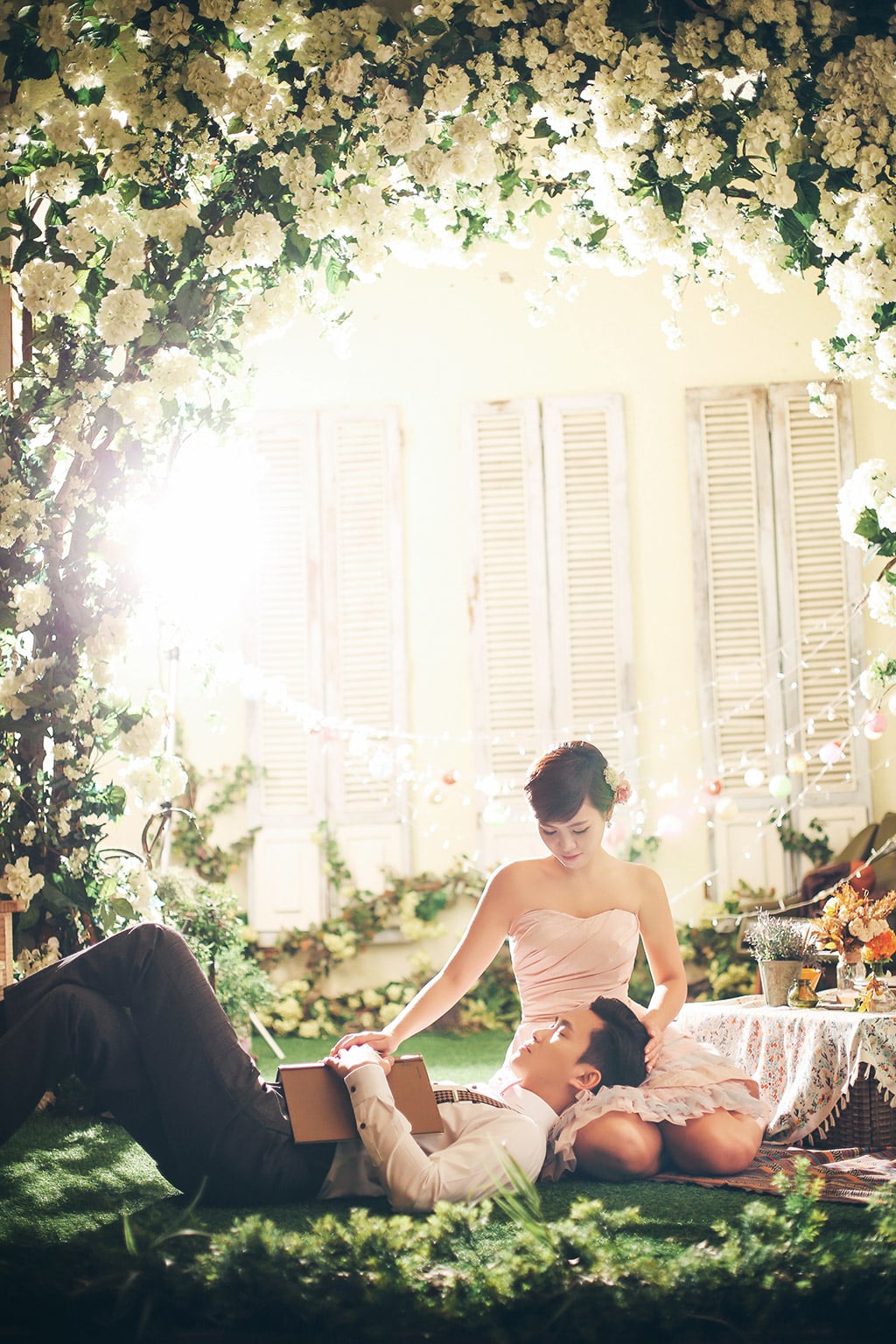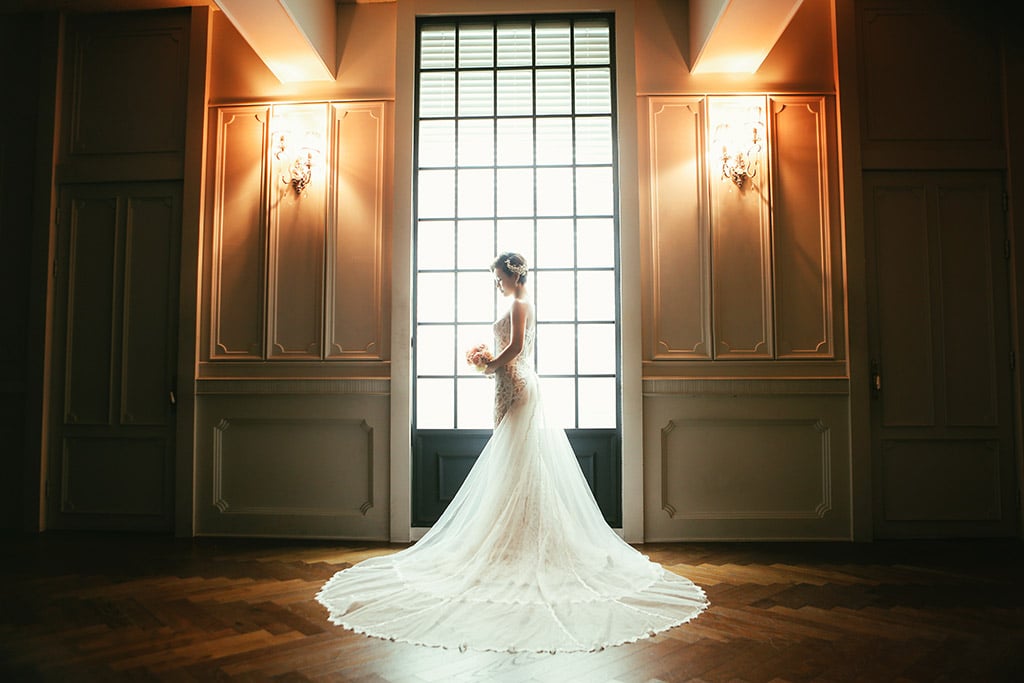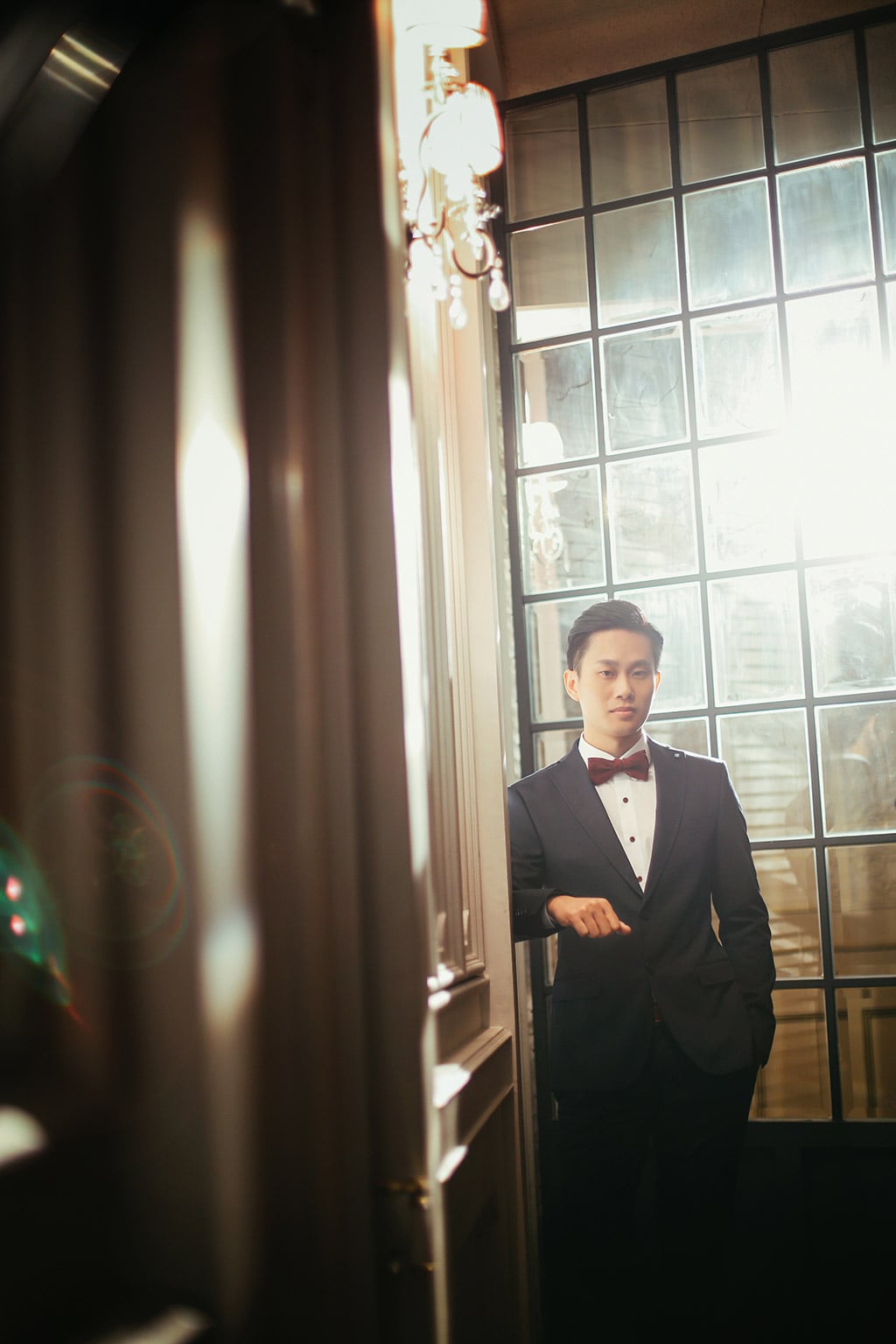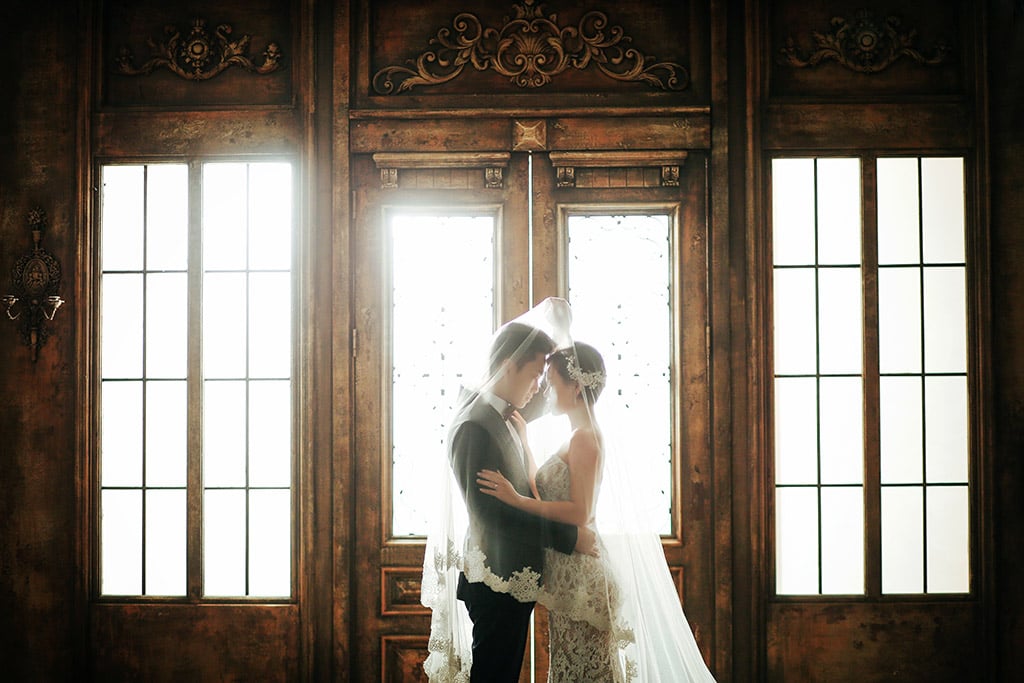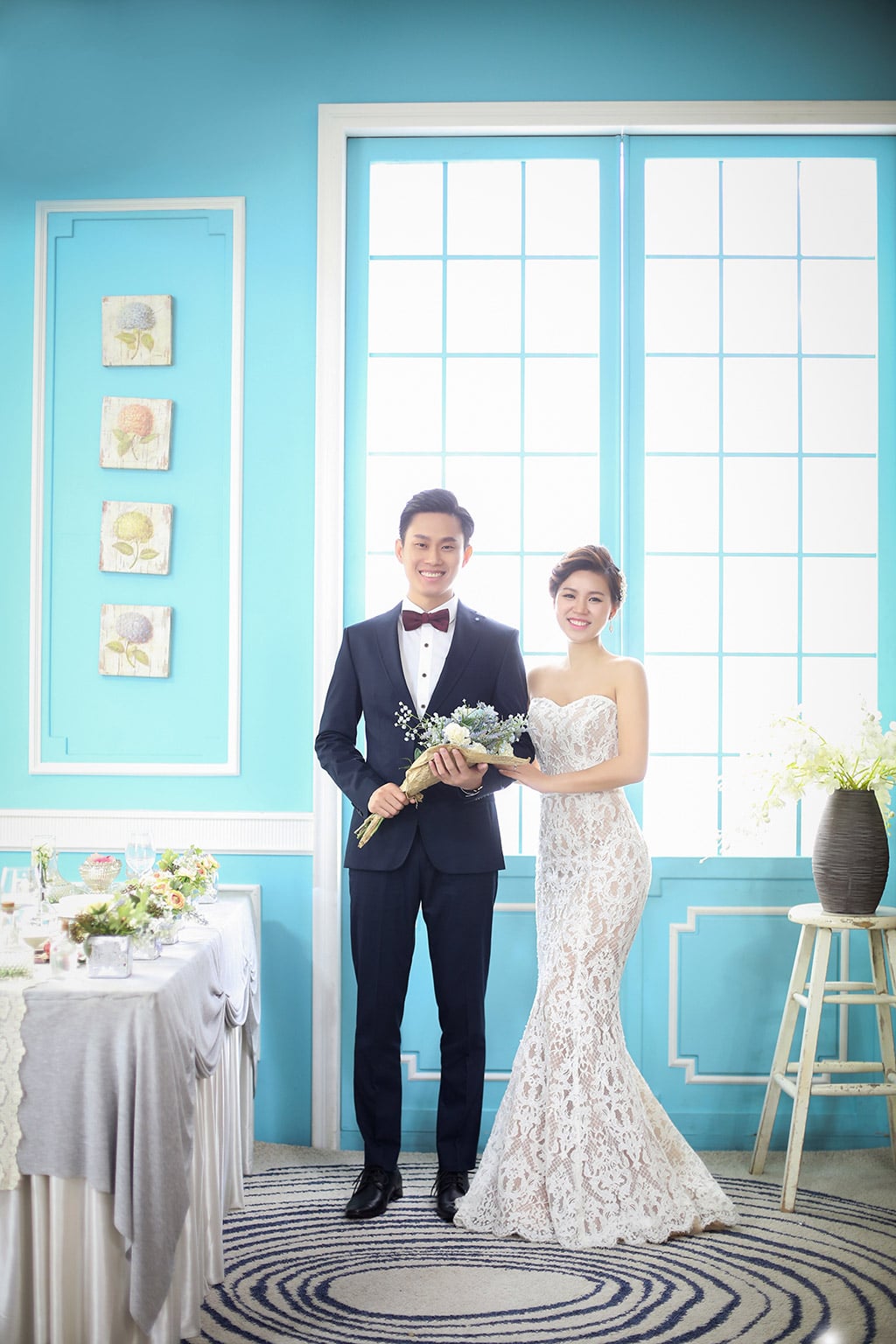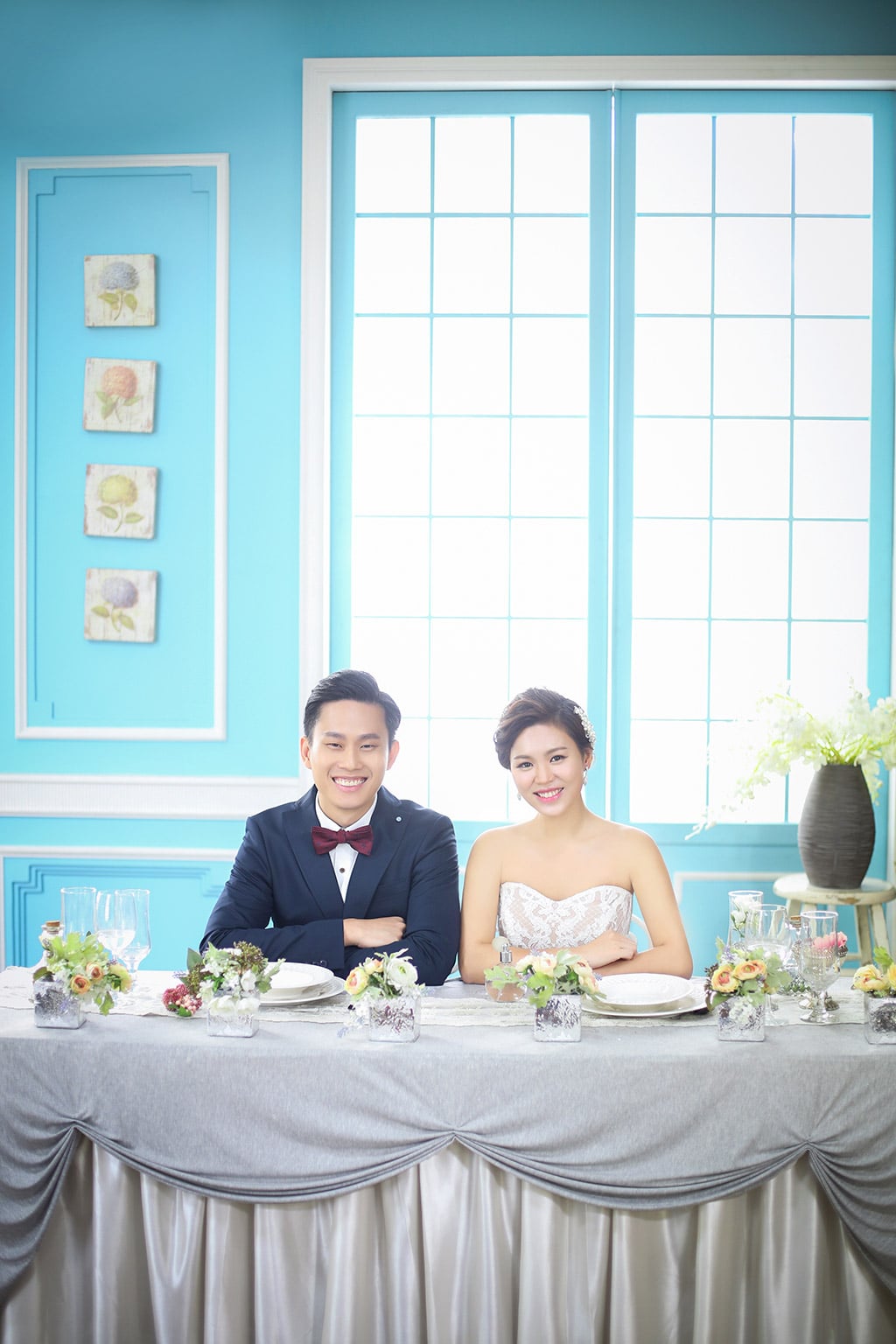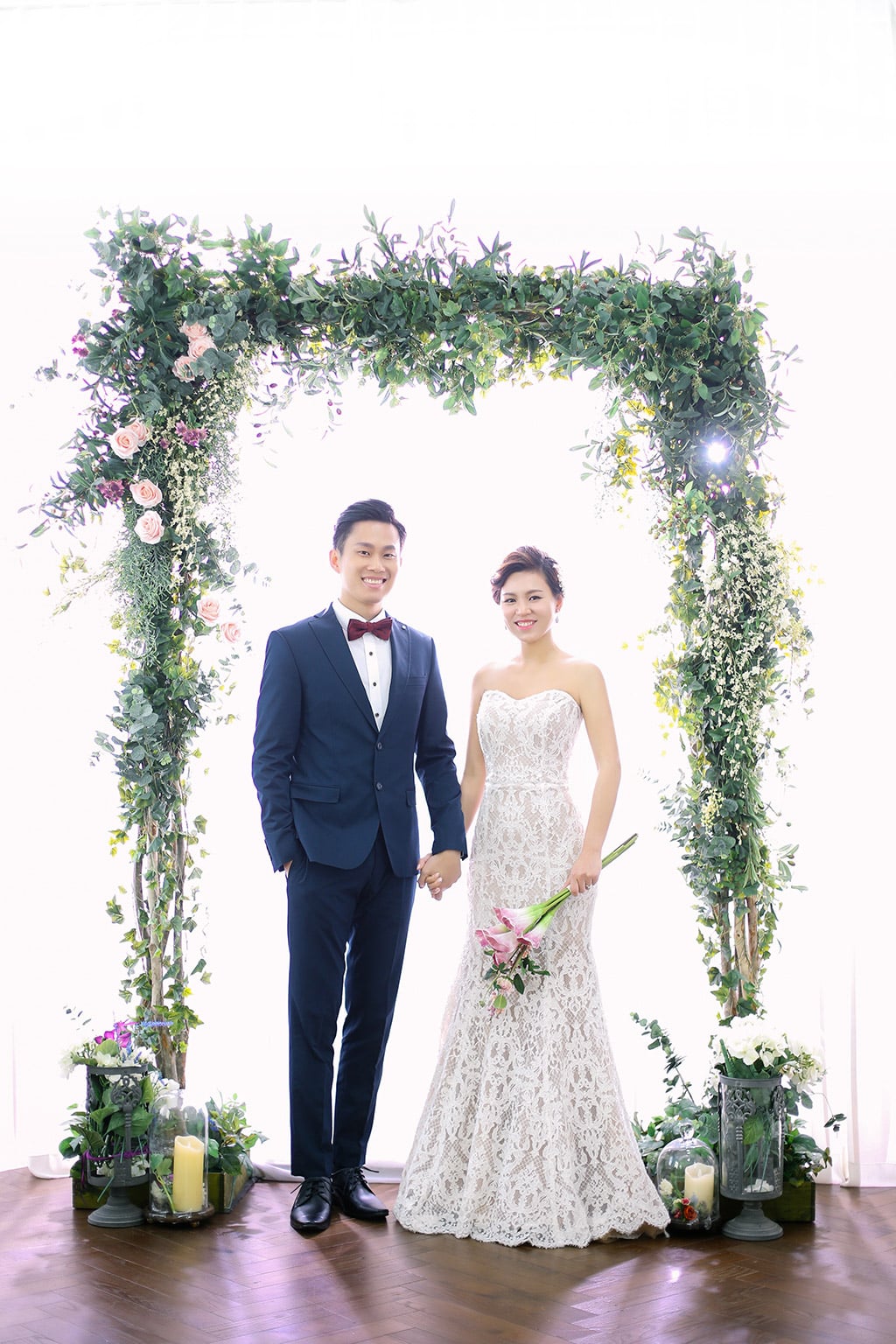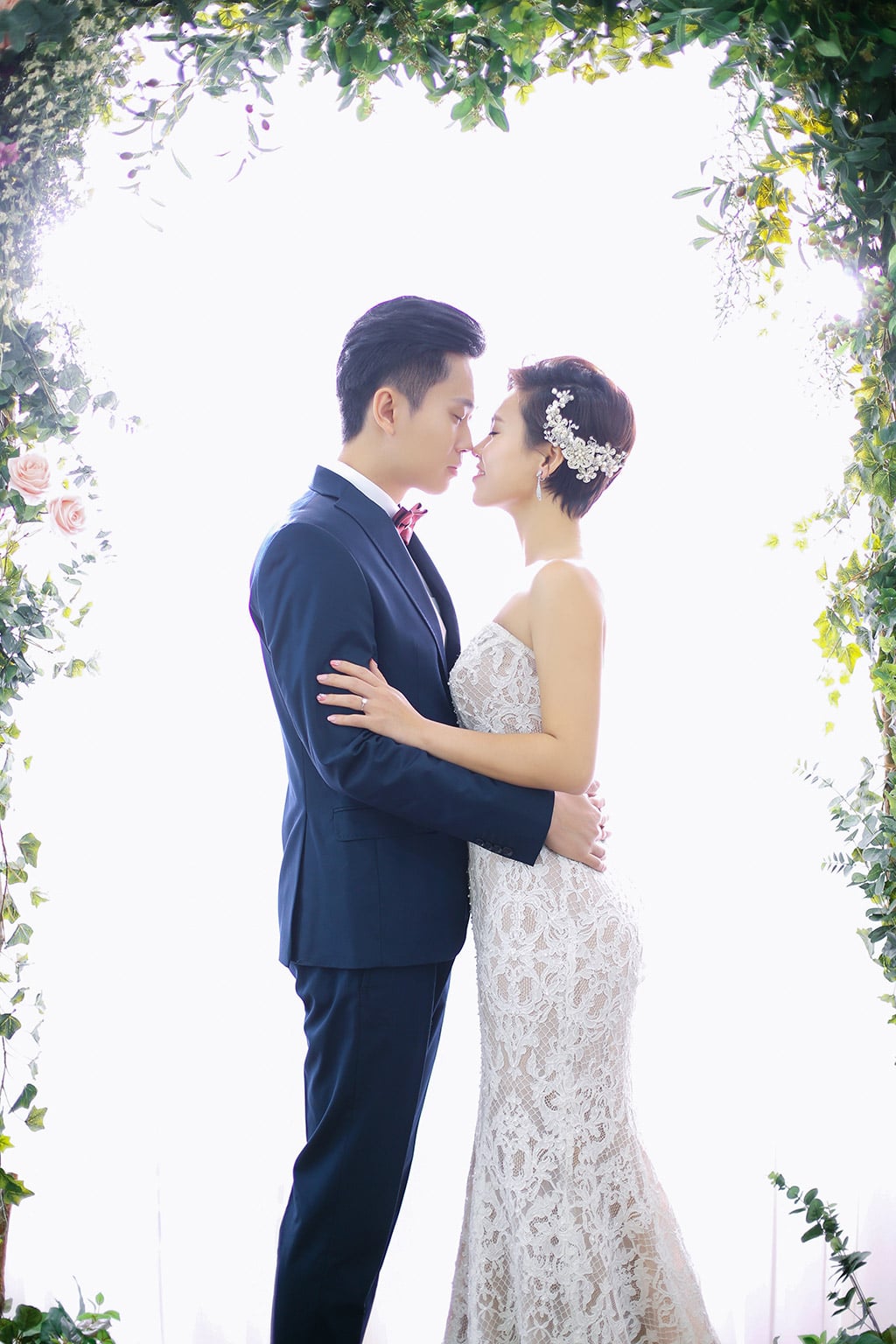 Outdoor Shoot at Seonyudo Park
What's best is that The Face Studio provide free outdoor shoot at Seoul's all-time favourite cherry blossoms park - Seonyudo Park!
When they were done with their studio shoot, Nara and Ian headed to Seonyudo park for their outdoor shoot amongst the park's lush spring greenery. Seonyudo Park is Seoul's all time favourite pre-wedding photoshoot location, best known for their gorgeous cherry blossoms in April and red maple leaves in the autumn season. They also took a few shots at the nearby Yanghwa Bridge that spans across the Han River.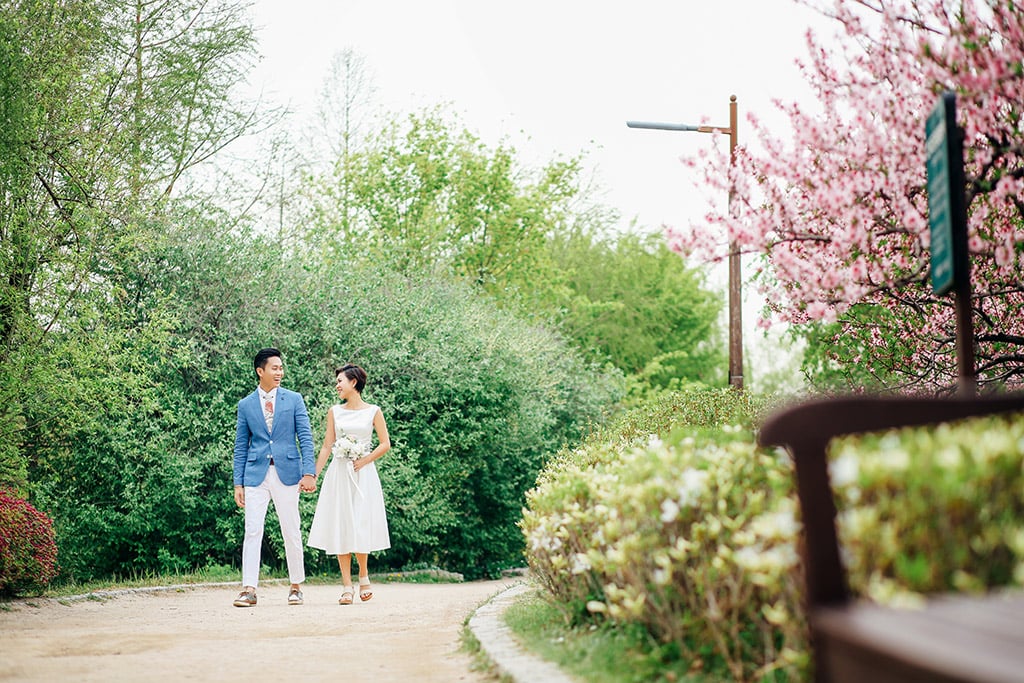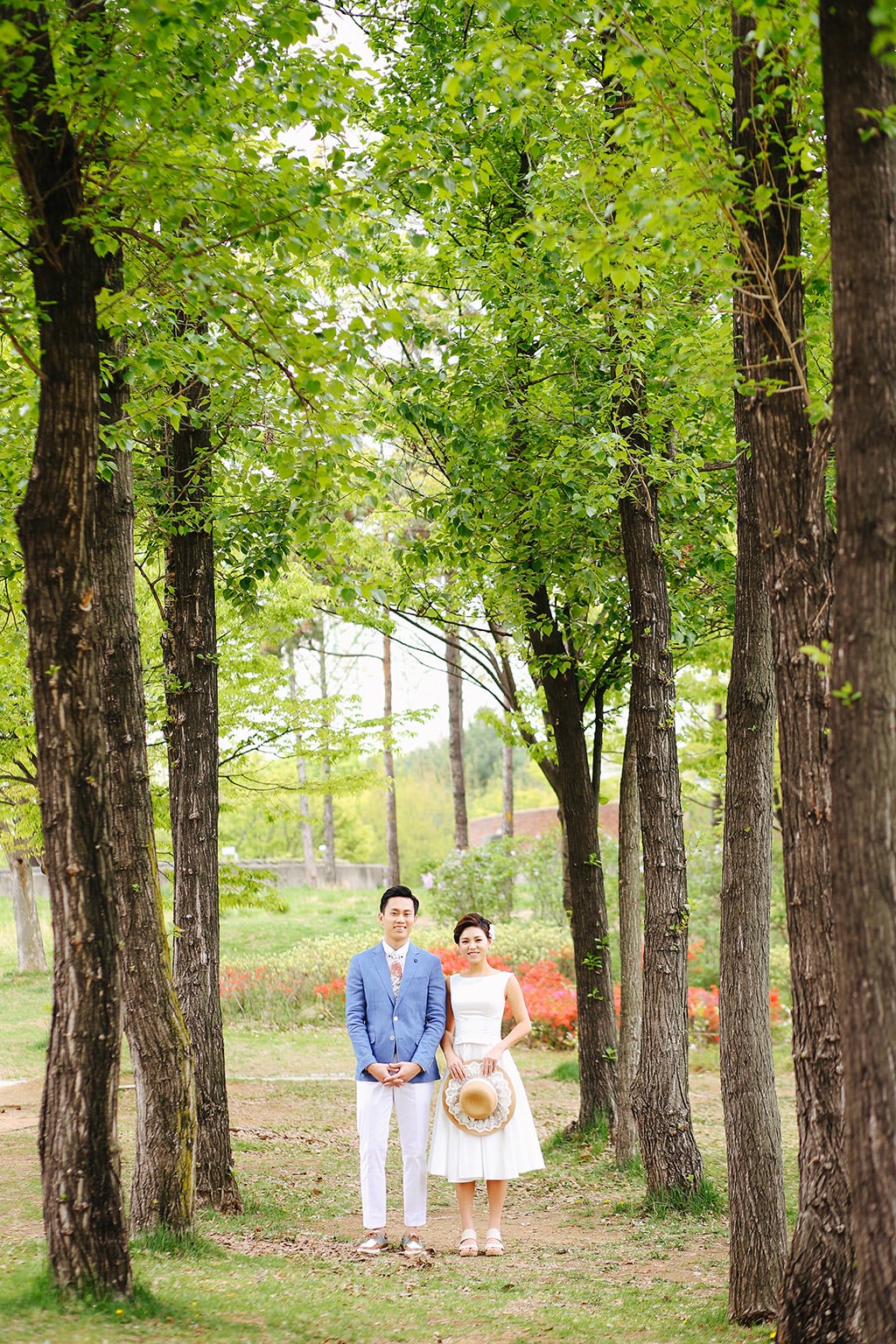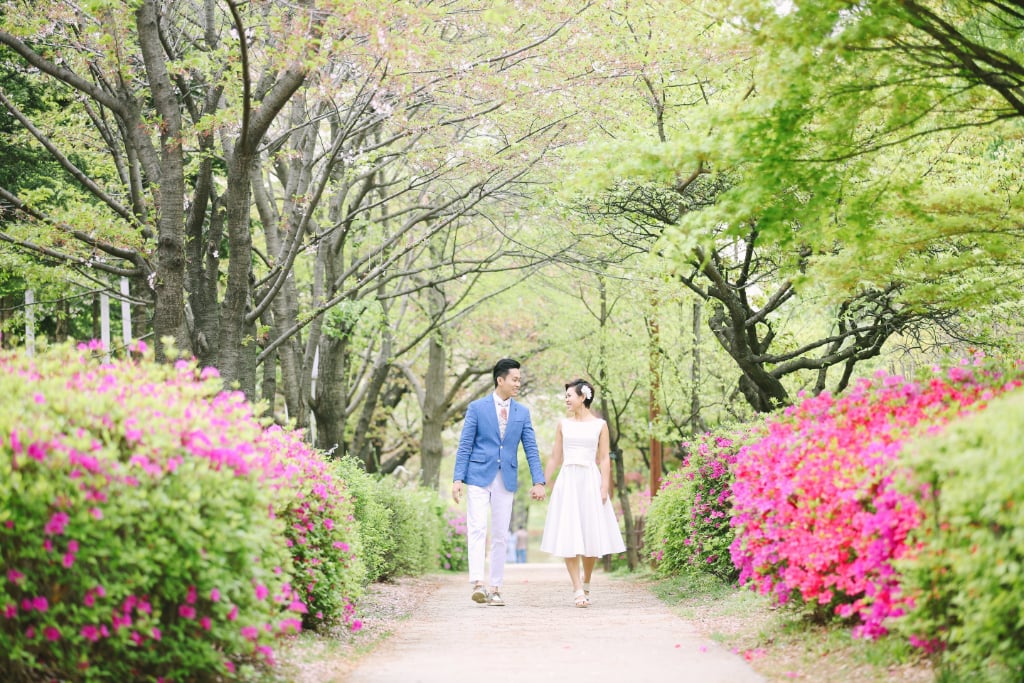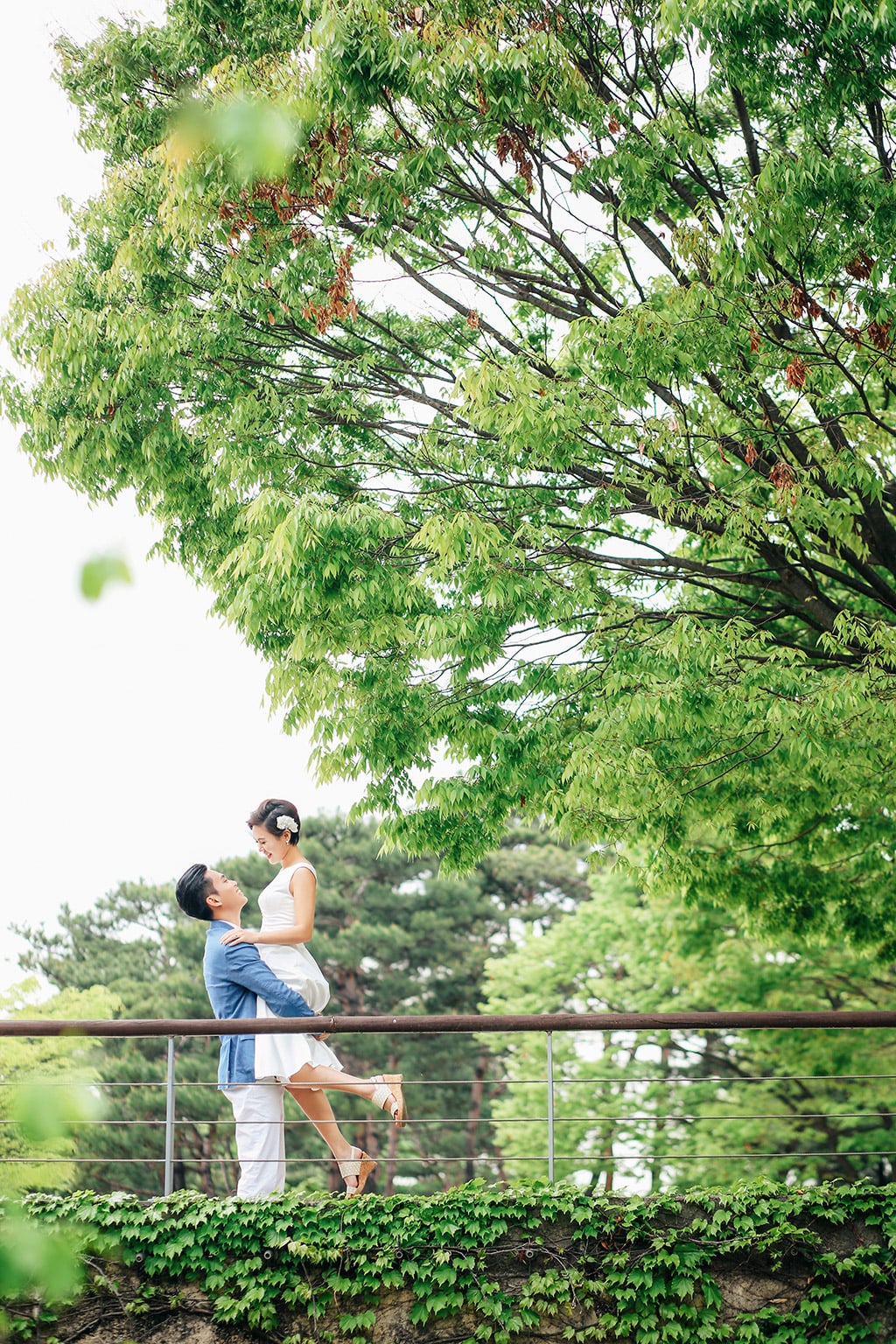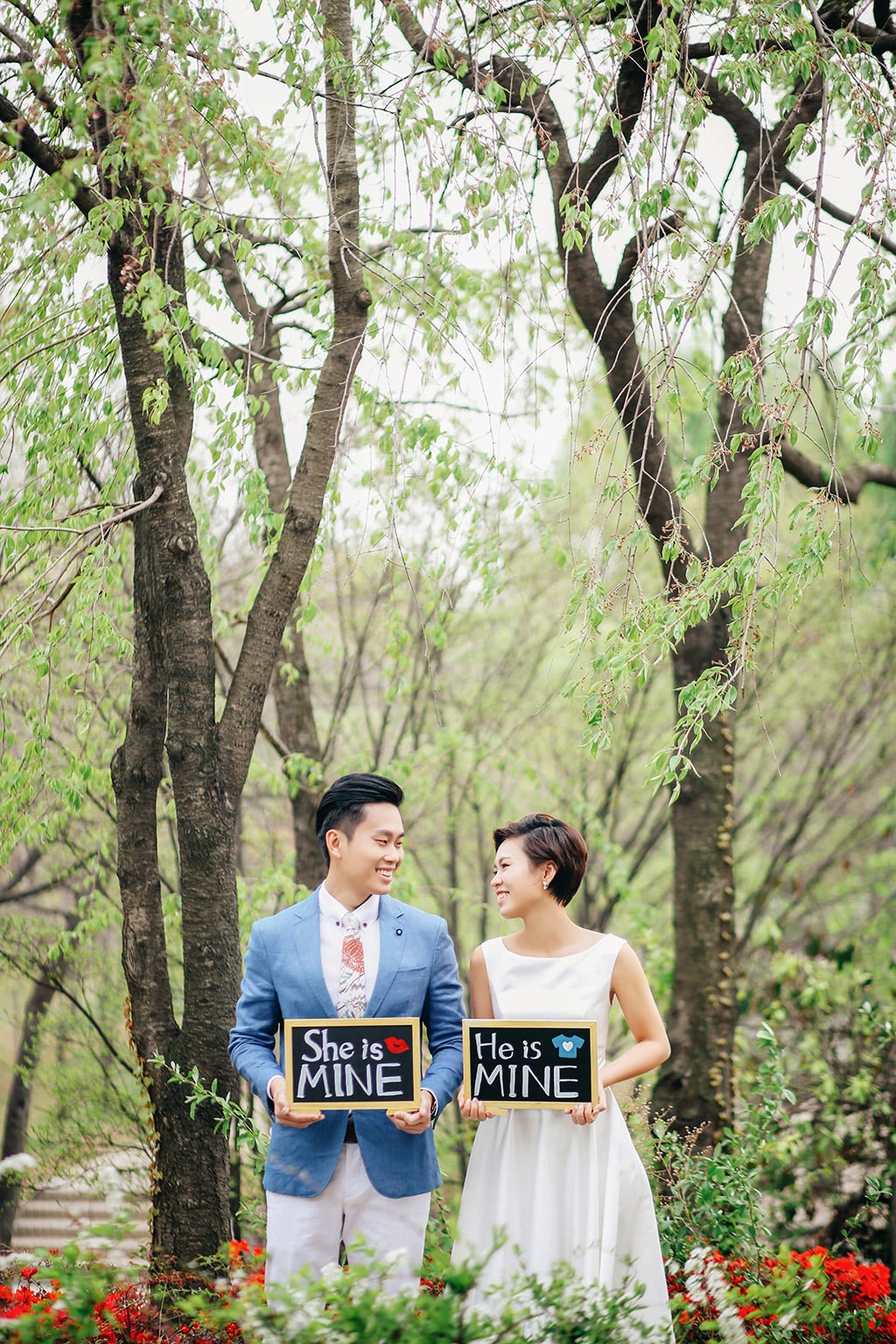 Passionate staff
Nara shares that "All the people who have helped us with our photoshoot were awesome. They are very professional and full of passion in their job. We would like to specially thank our translator Ahram who is extremely patient and took all the backend pictures for us. It is definitely a good experience, we had a super great time! Keep up the good work!"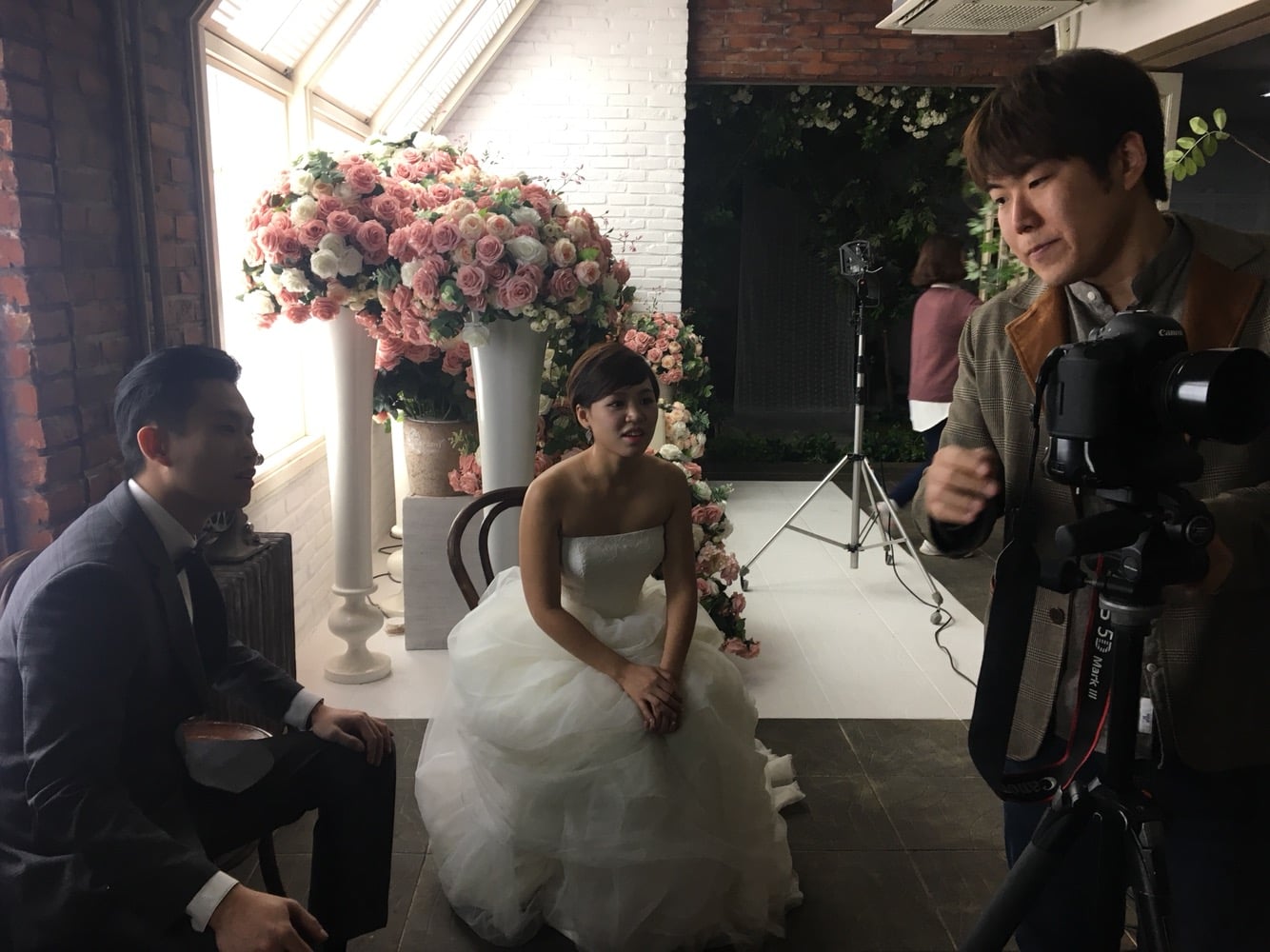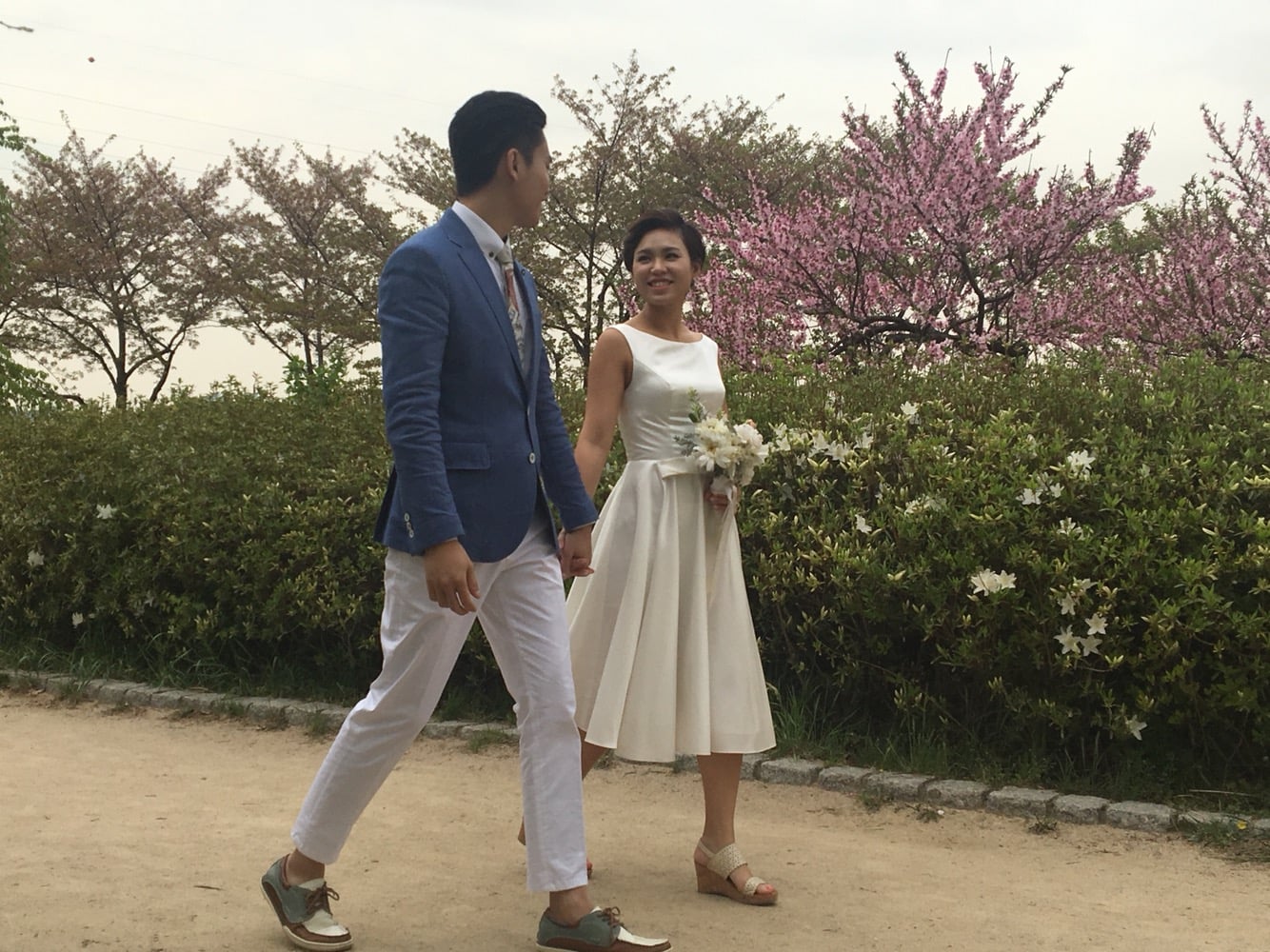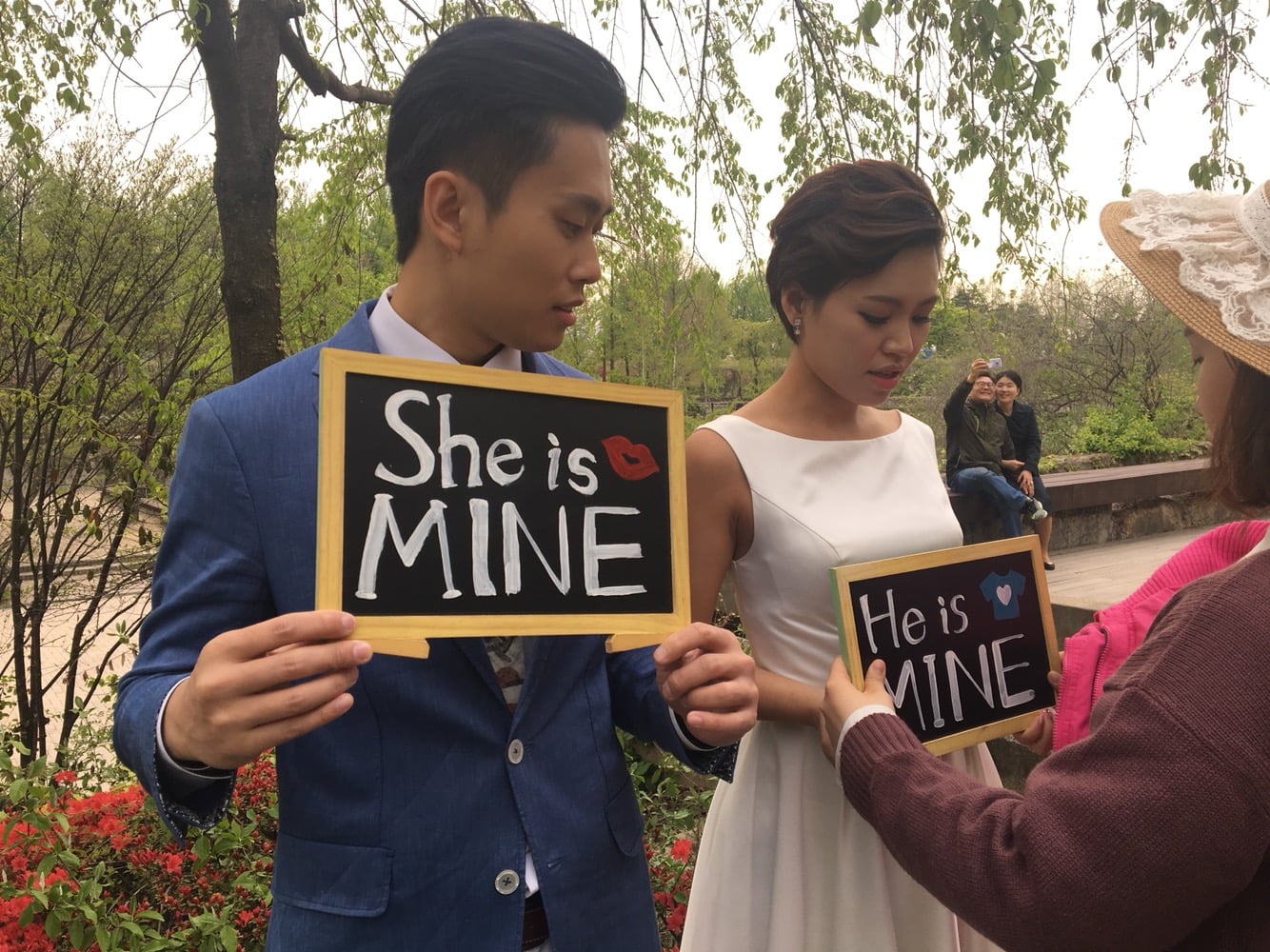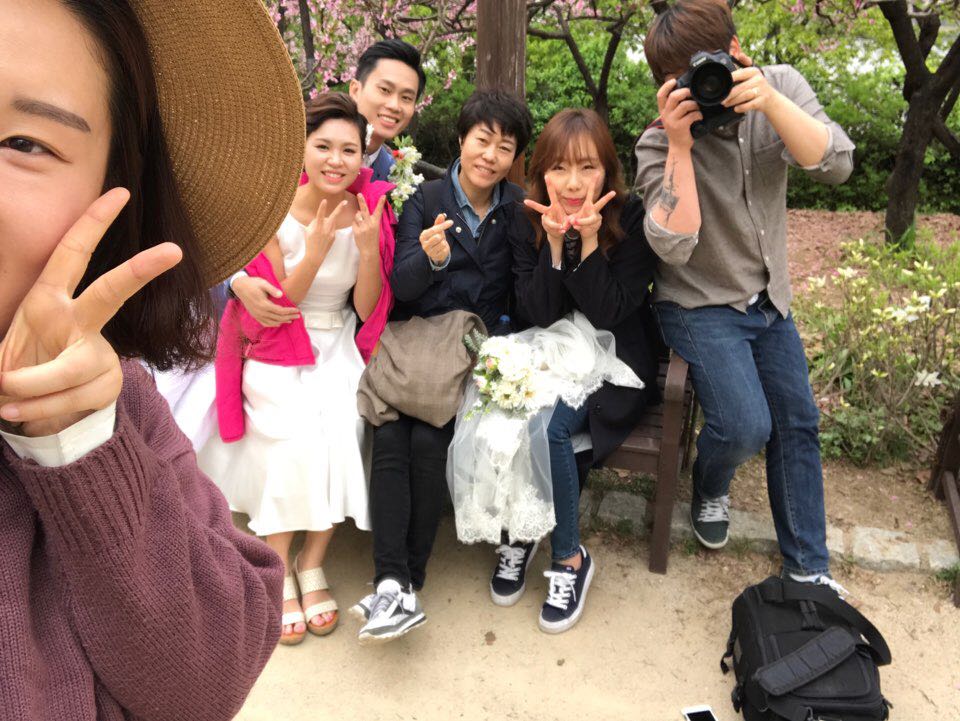 If you're interested in having your pre-wedding photoshoot done in Korea, head on over to The Face Studio's profile or our full list of Korean studios. If you're not yet sure about a photoshoot in Korea, have a look at our other clients who had their pre-wedding photos taken in Korean studios!