Scott and Eve planned to go to Jeju Island during their trip to Korea, and Scott decided to take this chance to surprise her with a proposal against Jeju Island's scenic beach. He also hired a photographer to secretly capture this moment.
Scott and Eve walked along Gimnyeong beach to the Gimnyeong breakwater. Before the red lighthouse at the end of the breakwater, Scott got down on one knee and proposed to a visibly happy Eve.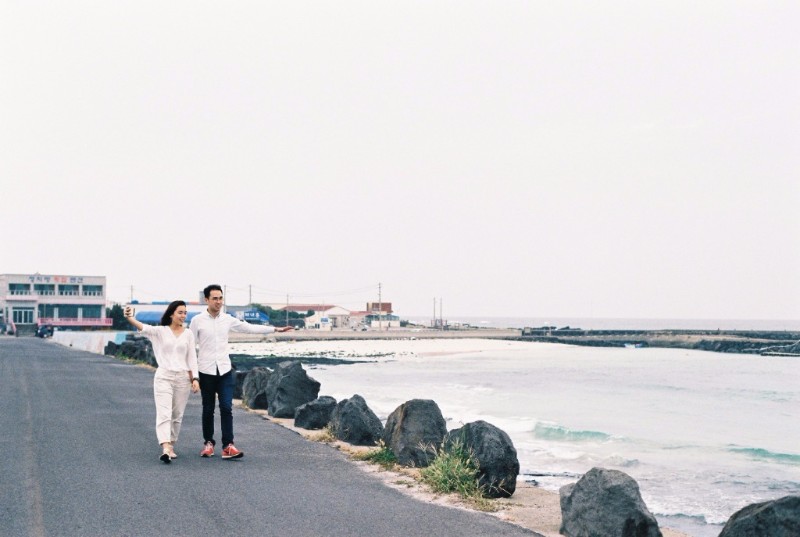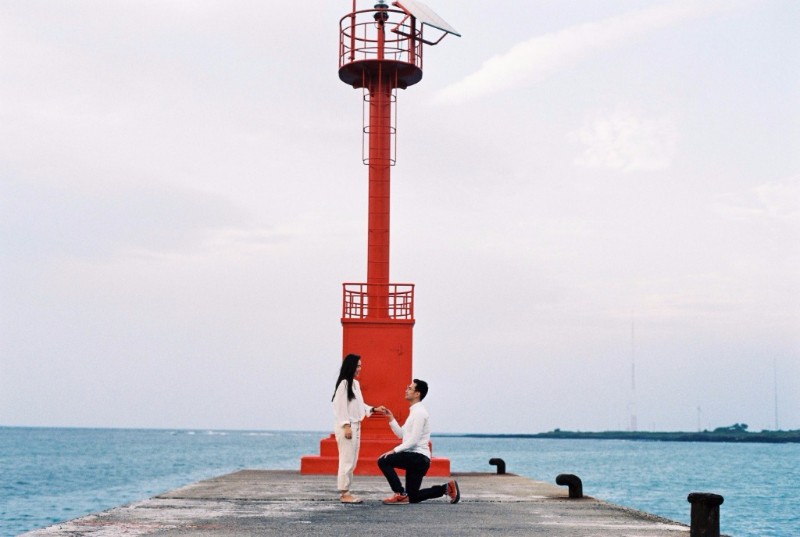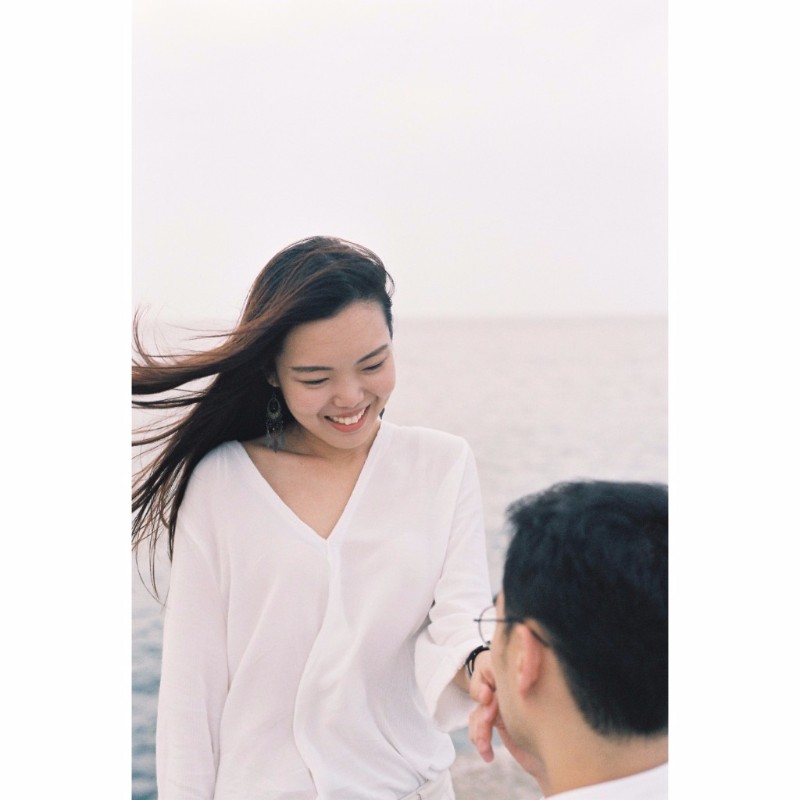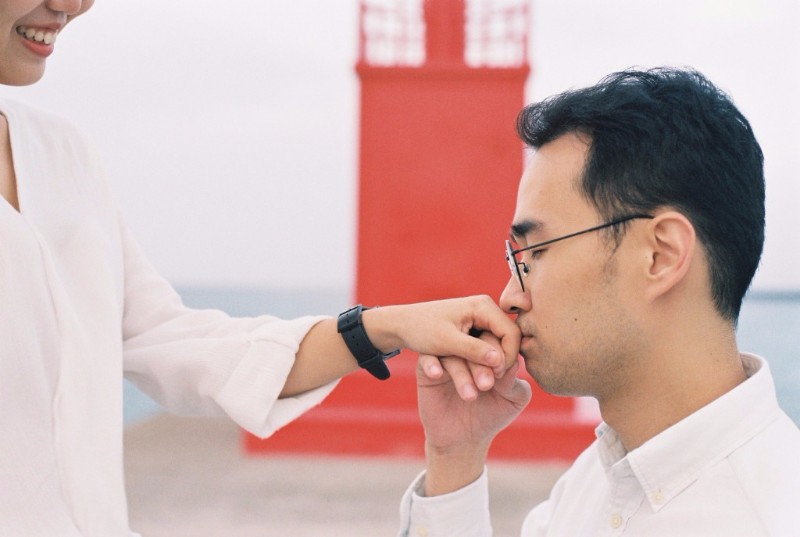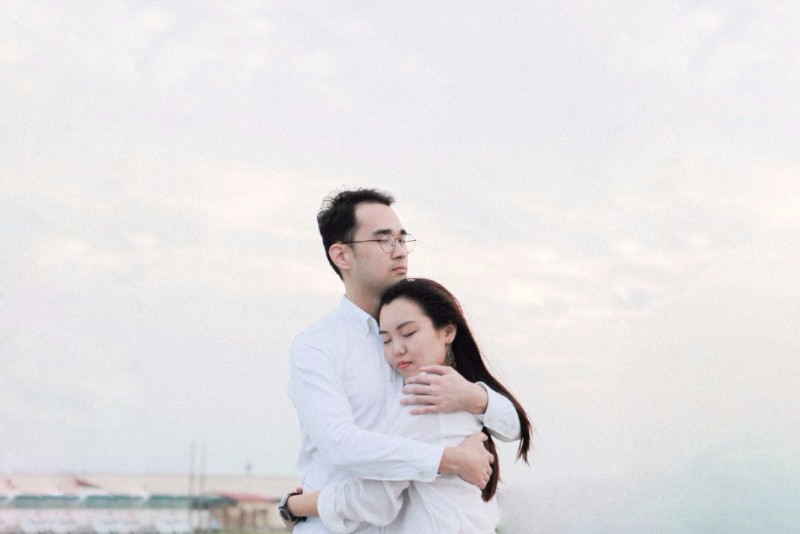 Scott and Eve then continued with their sweet stroll along the beach as their photographer snapped pretty pictures of them. They then headed to a homely cafe nearby for a sweet cafe date.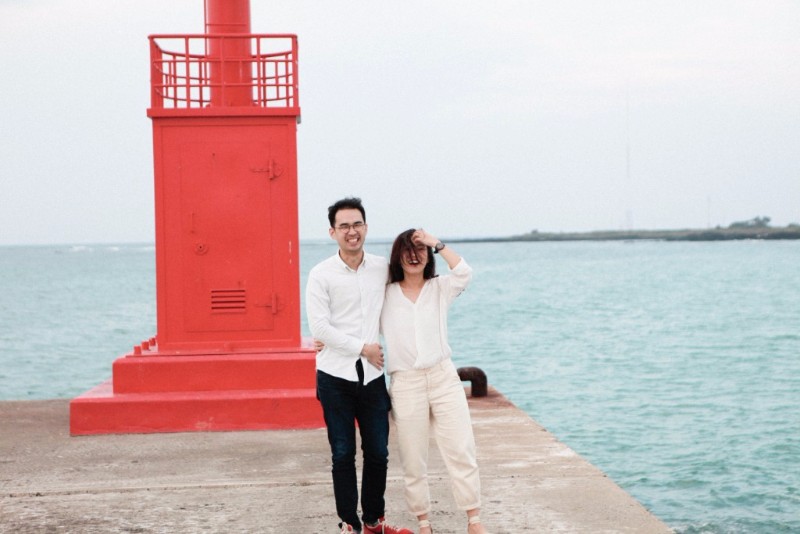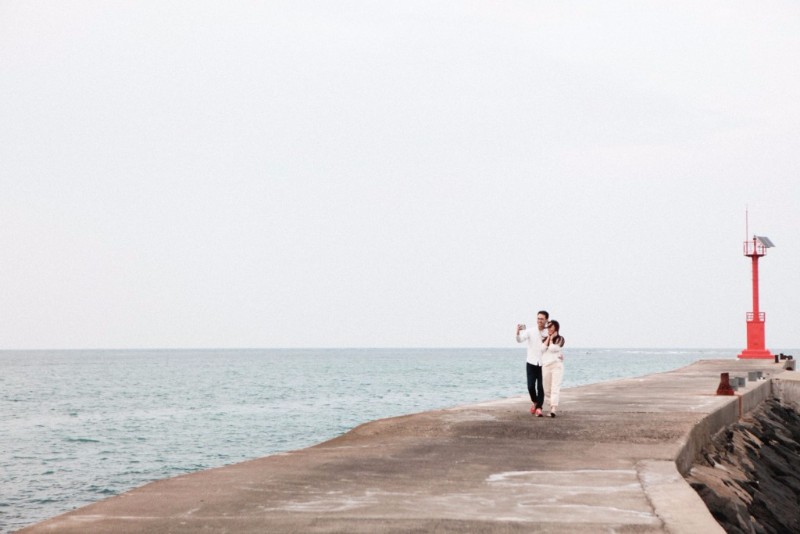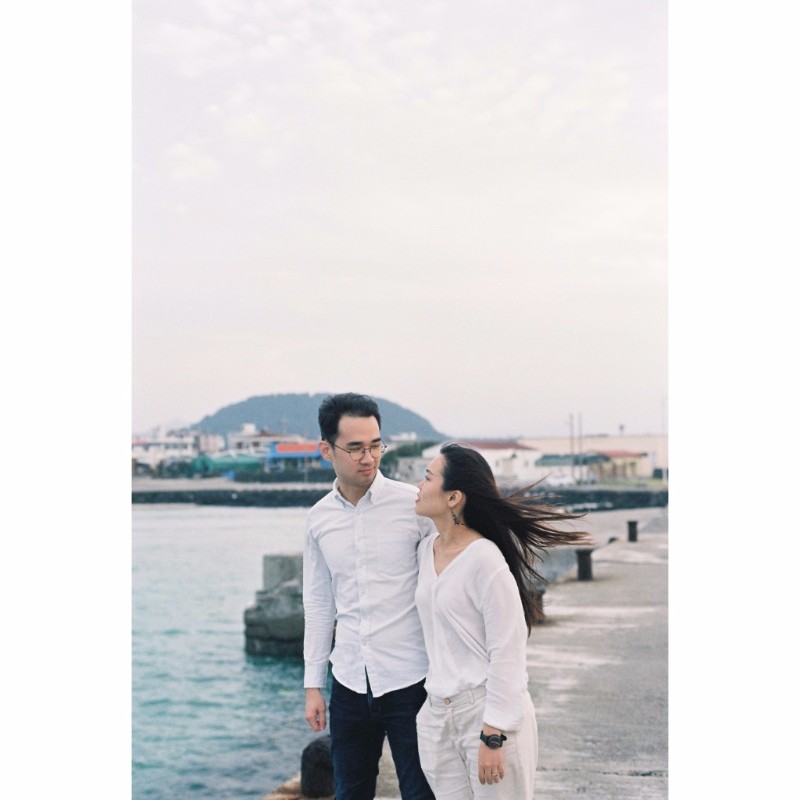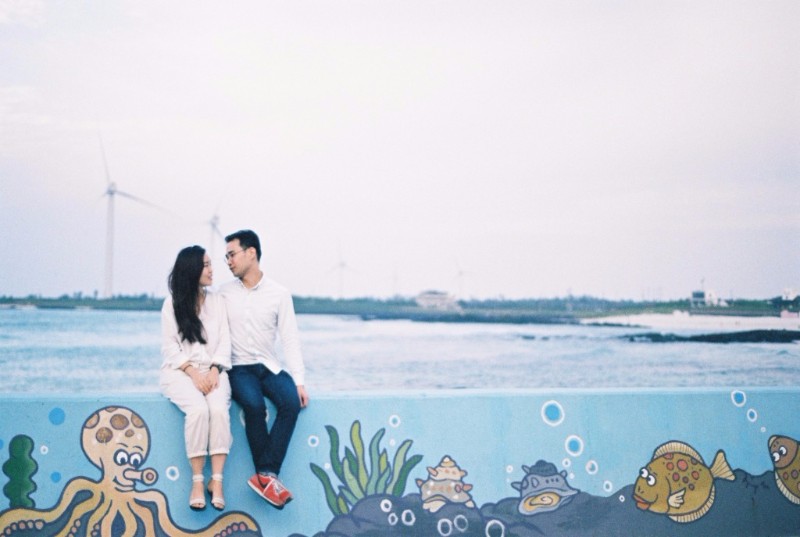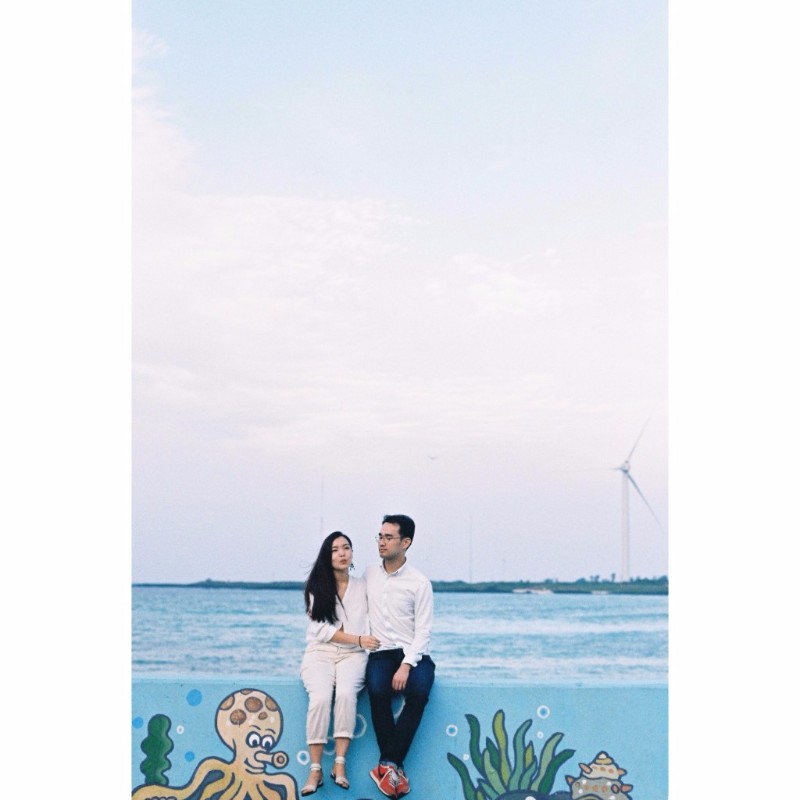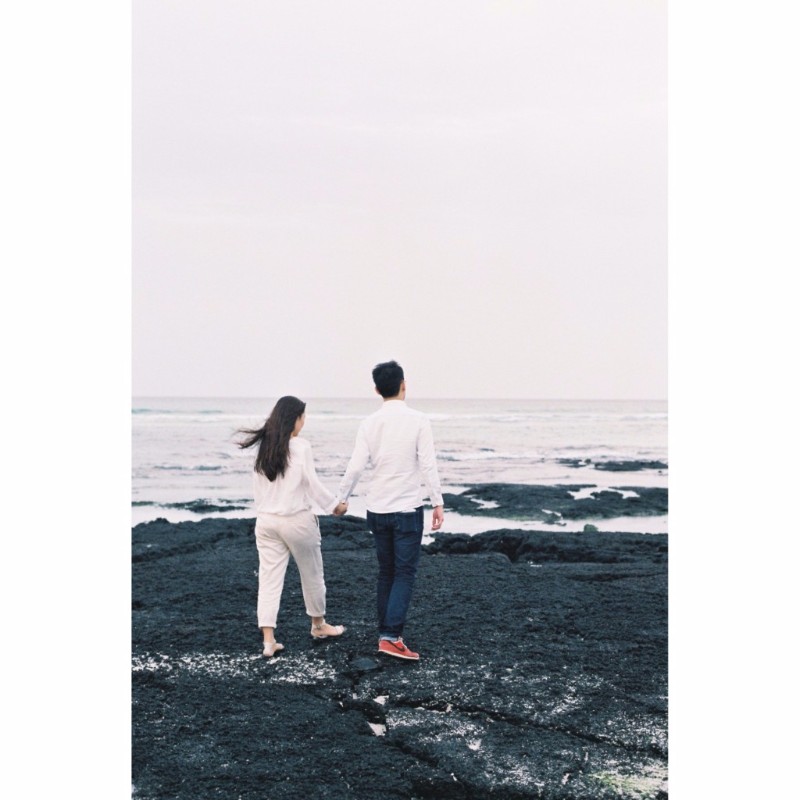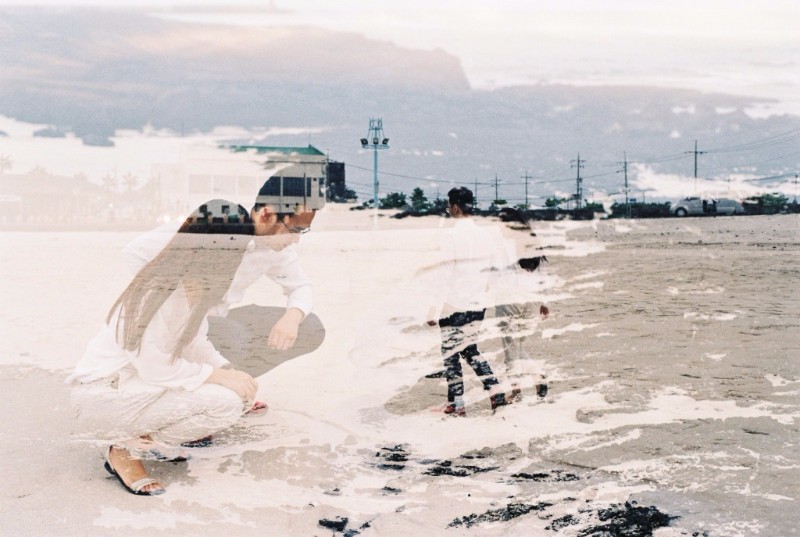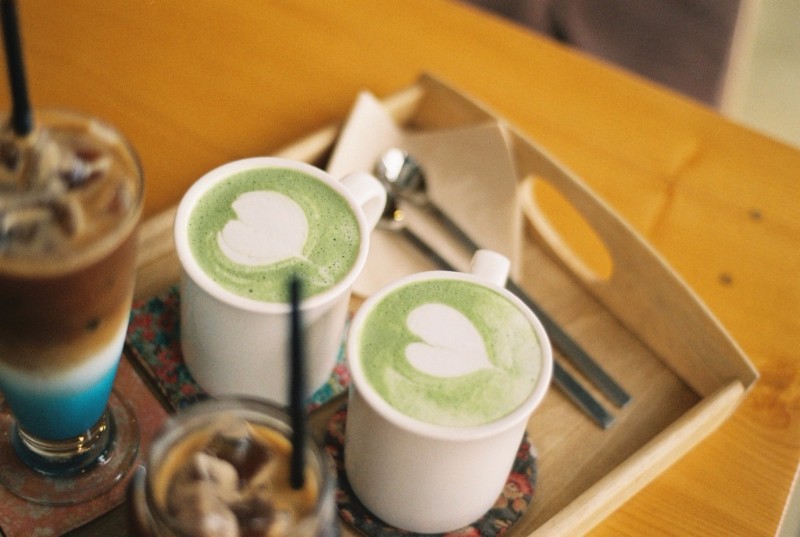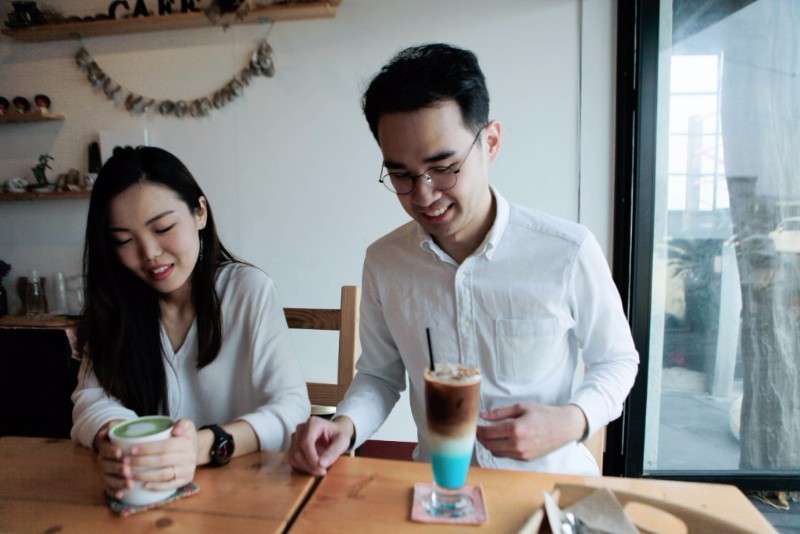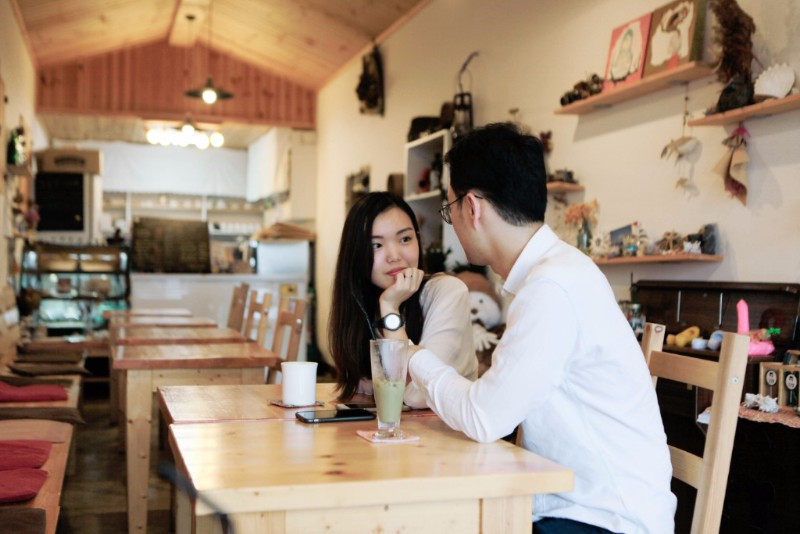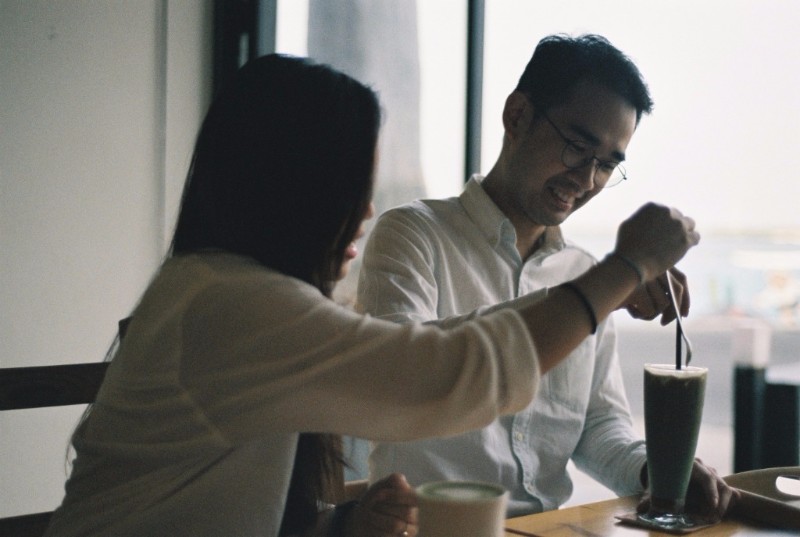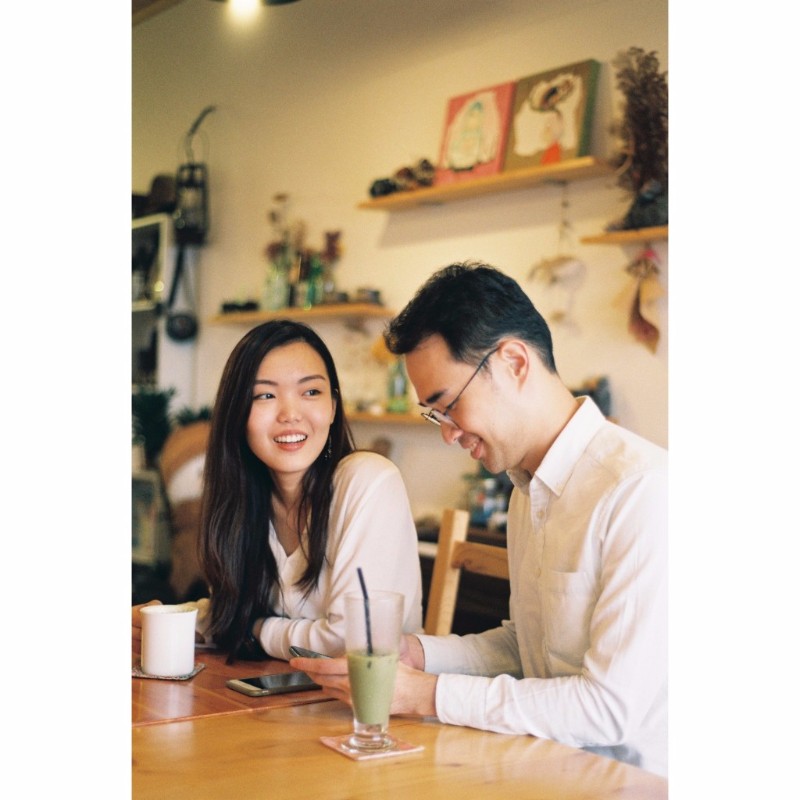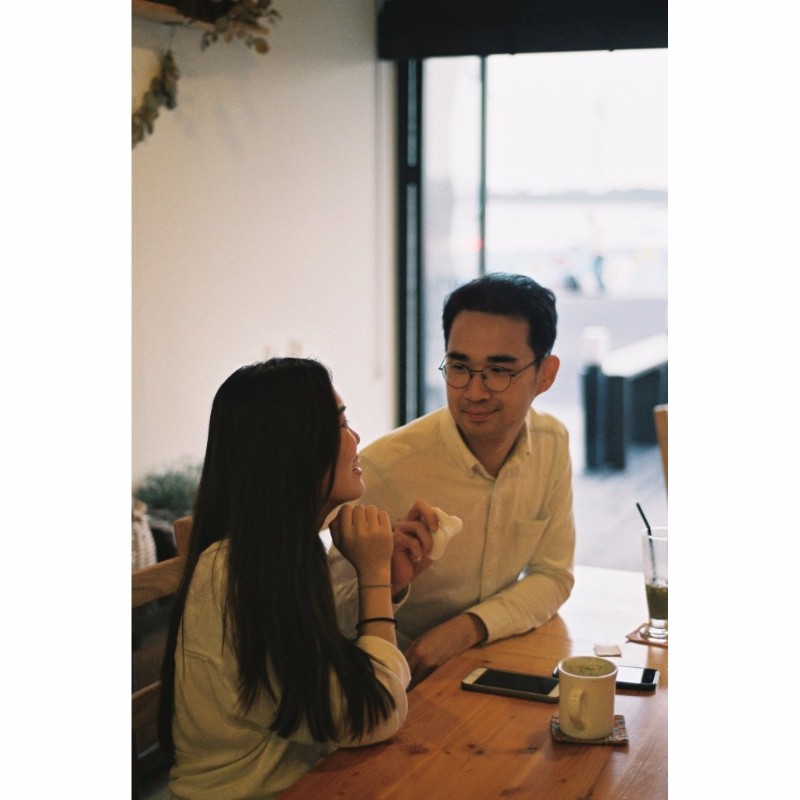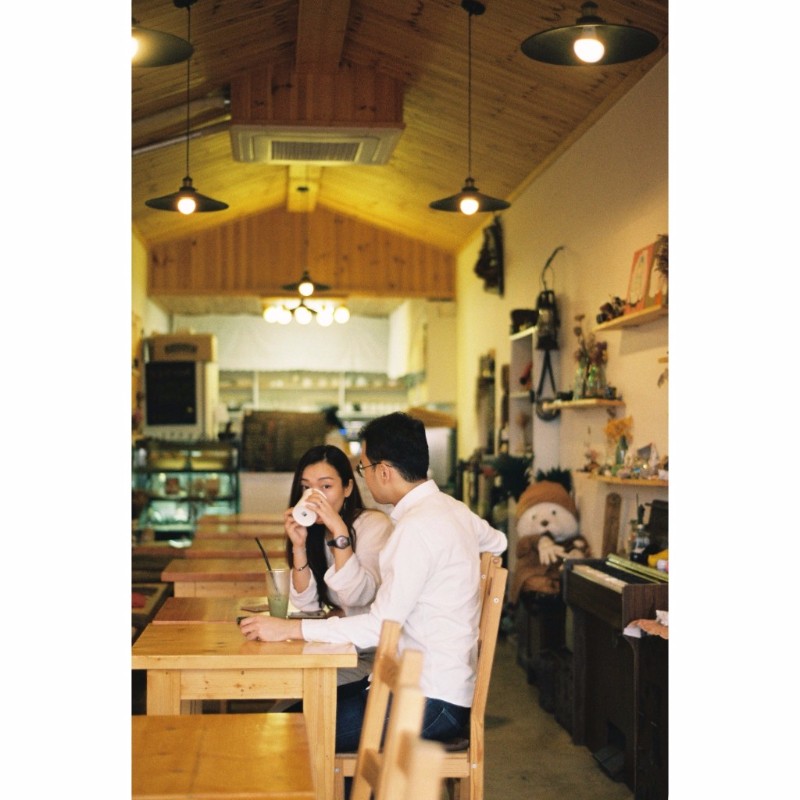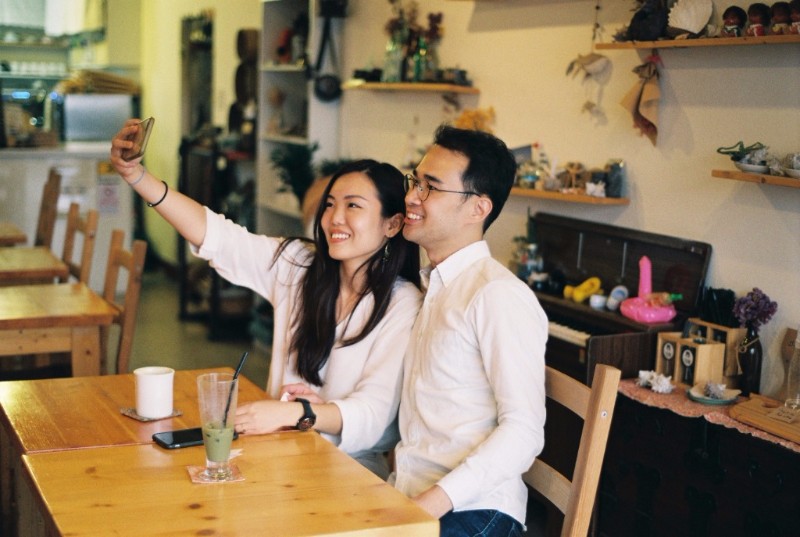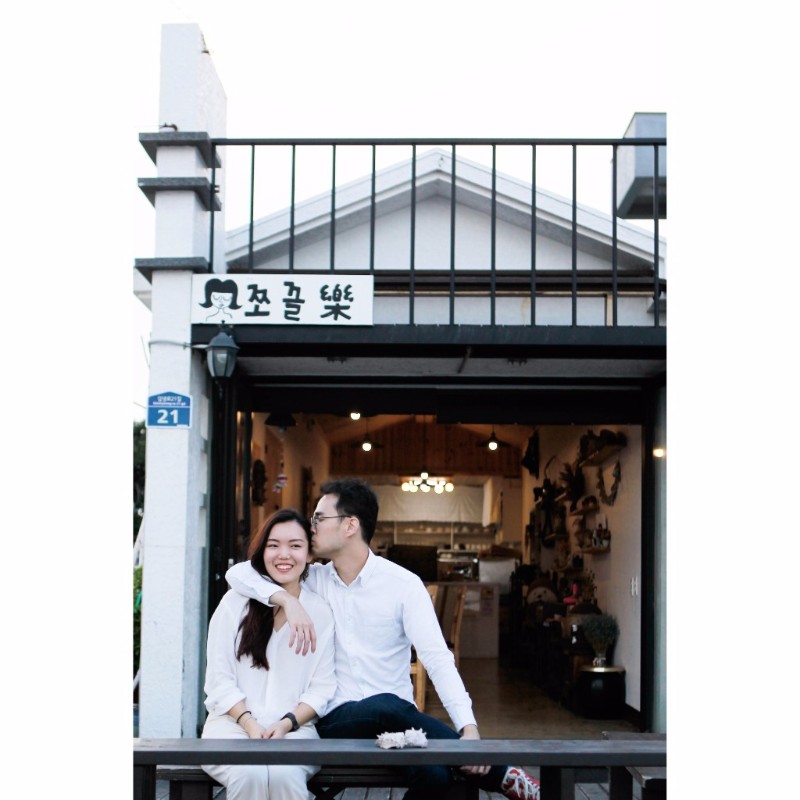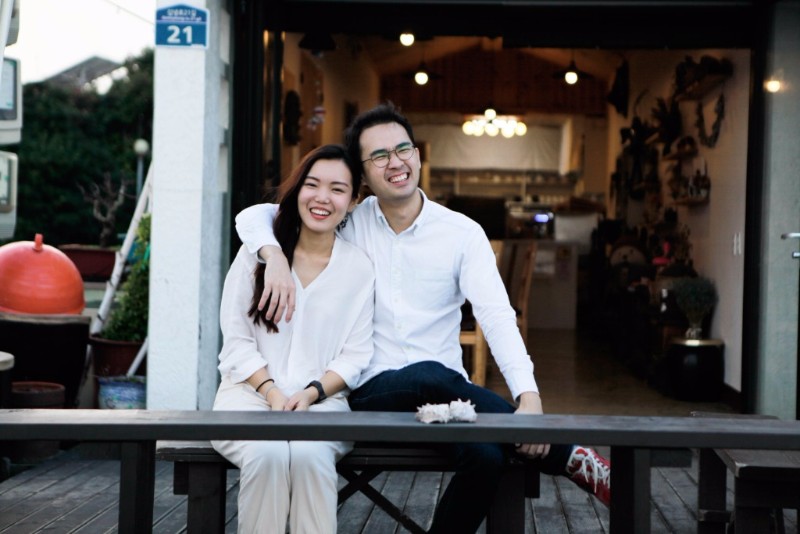 Our couple also went to the nearby Saryeoni forest for an intimate and sweet couple date snap amidst the tall trees in the woods.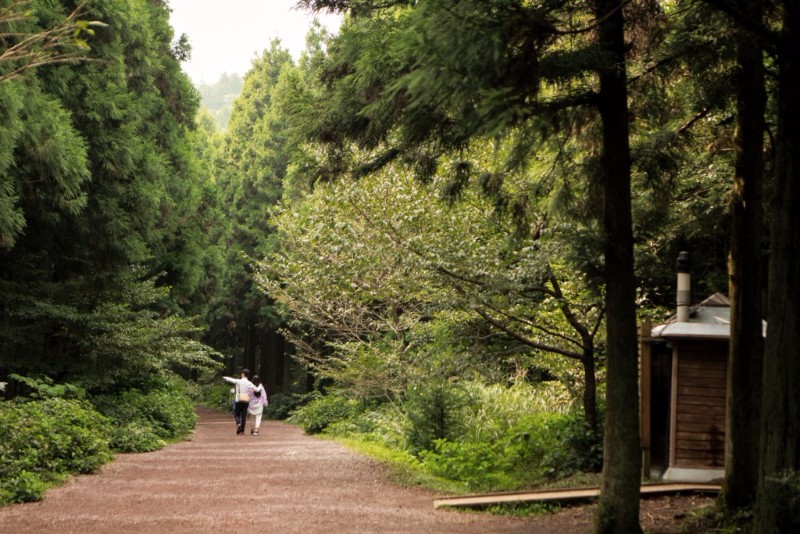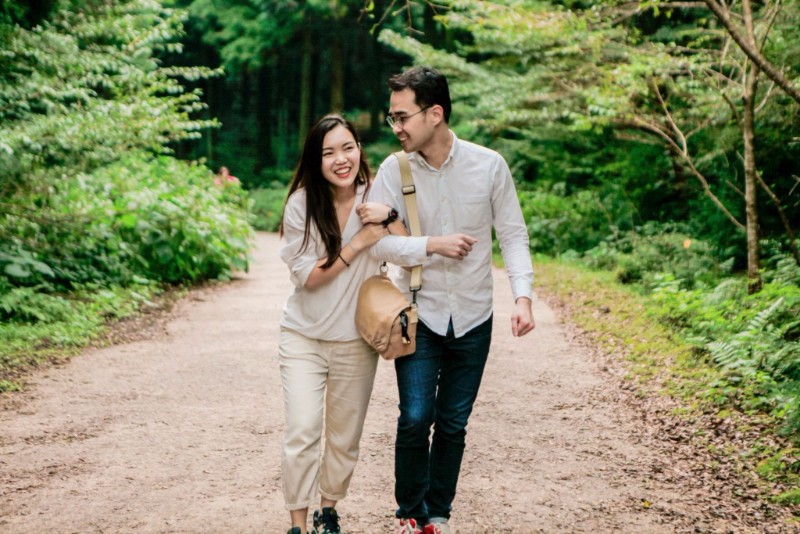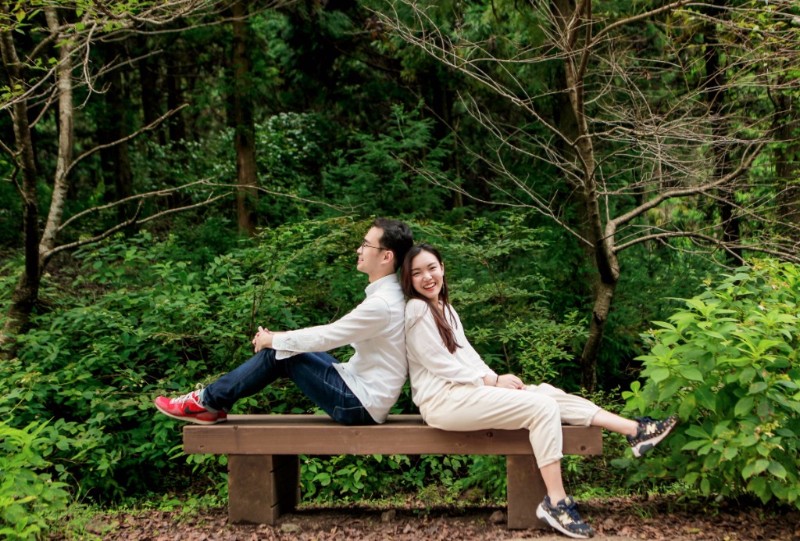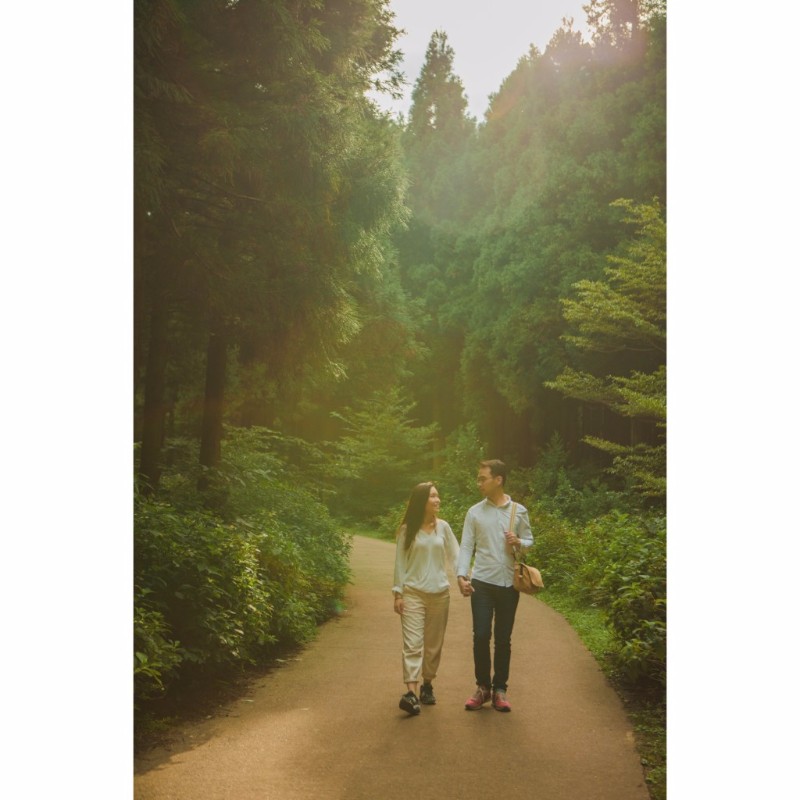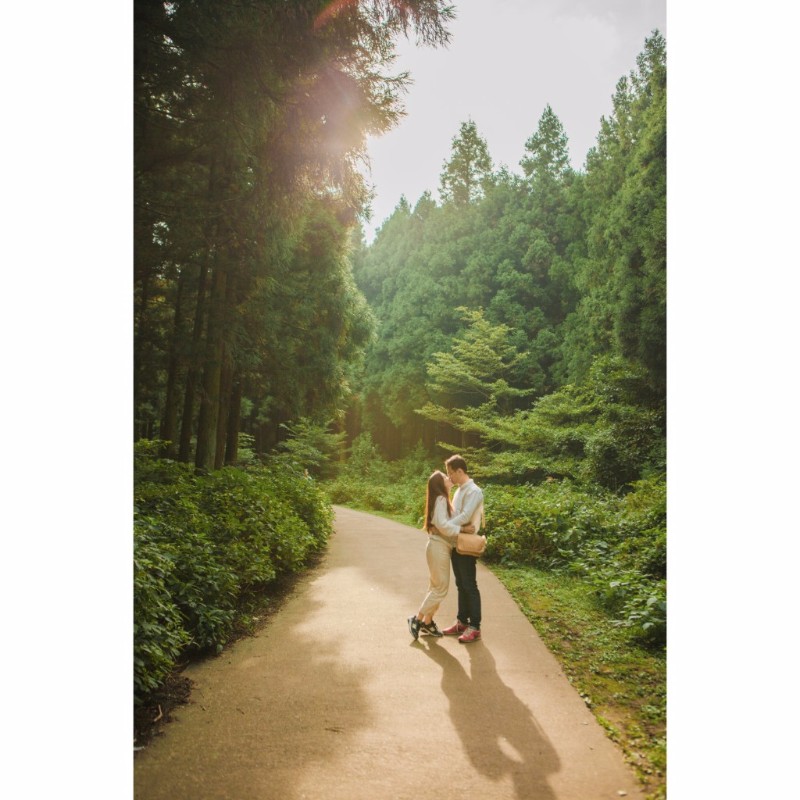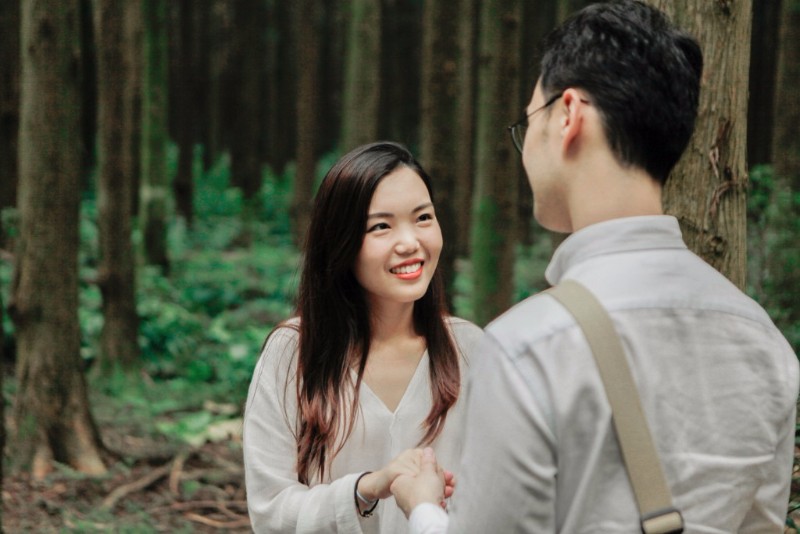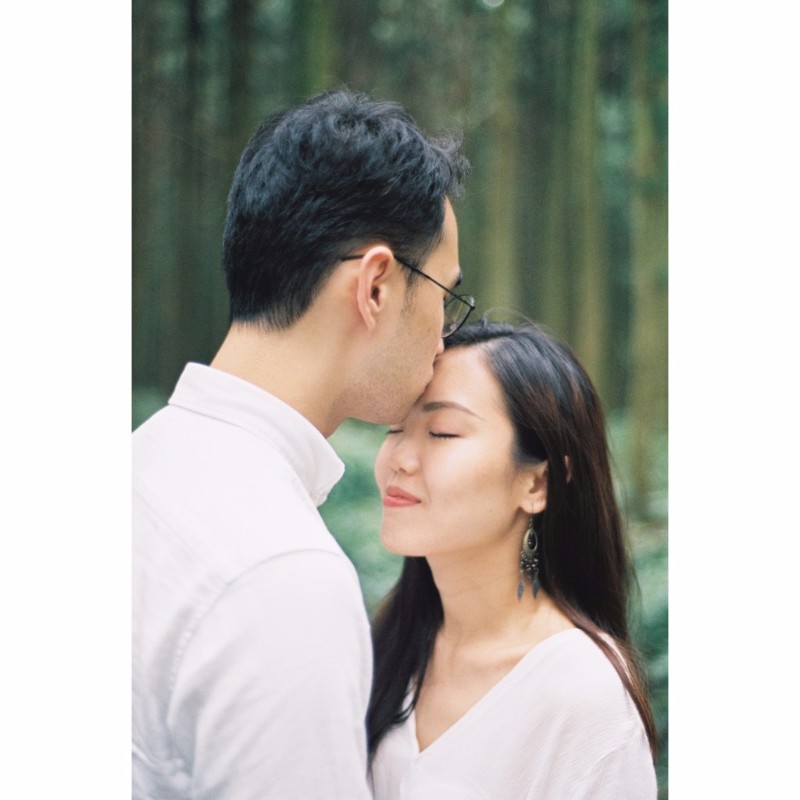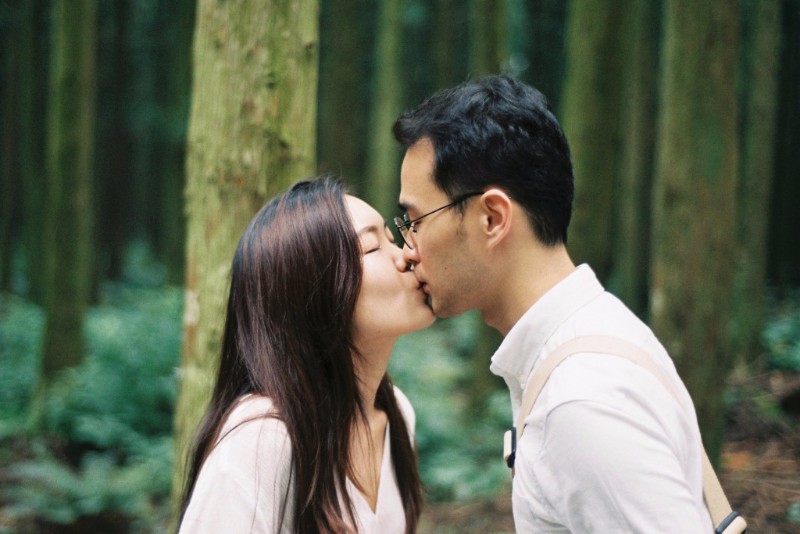 Congratulations, Eve and Scott!