The beautiful red and yellow foliage that appear every autumn are a magical sight, and terribly romantic for couples to stroll under. Even more romantic is a surprise proposal under the autumn foliage, on a gorgeous bed of golden-yellow leaves and memorialised forever in a photo.
Our Singaporean couple Alen and Chiang Wey were on their vacation to Seoul, Korea where Alen had secretly planned to propose to Chiang Wey. As they were there during the autumn season, Alen chose to hold his surprise proposal at Dosan park where beautiful red and yellow autumn foliage could be found. He had also hired photographers who hid in the vicinity of the park to capture their big moment.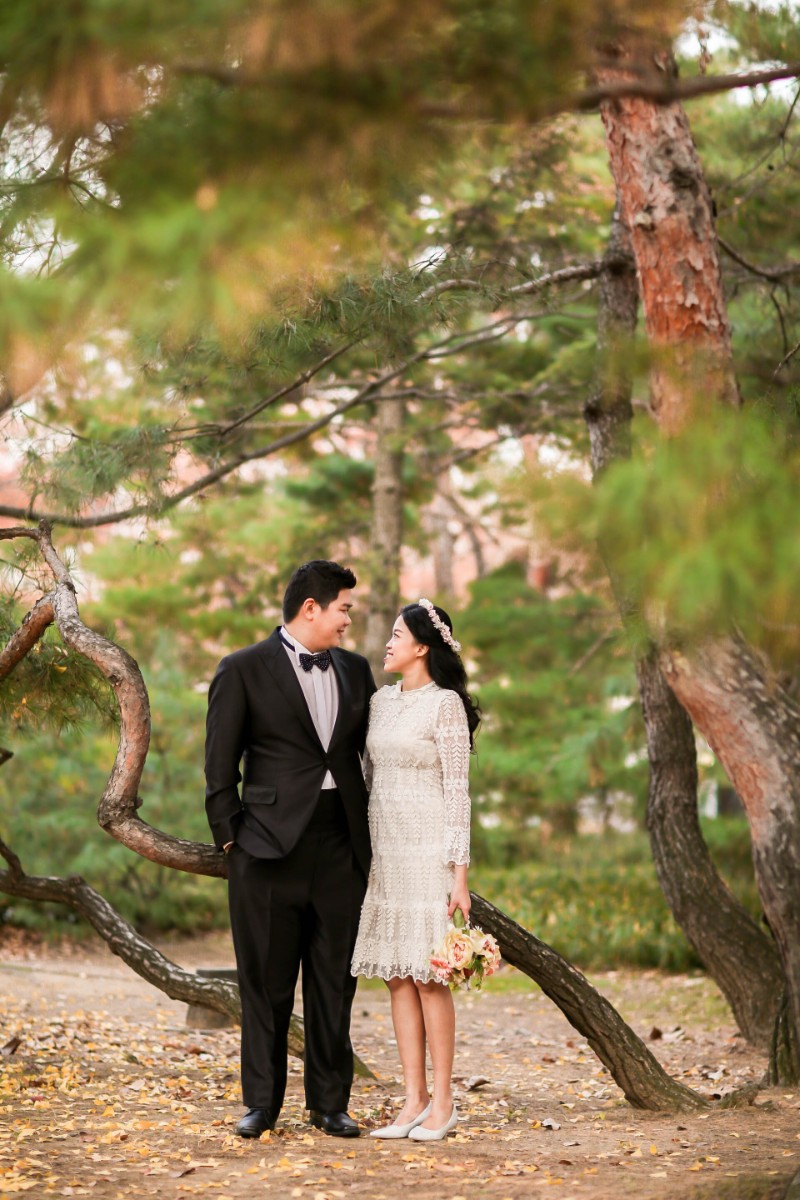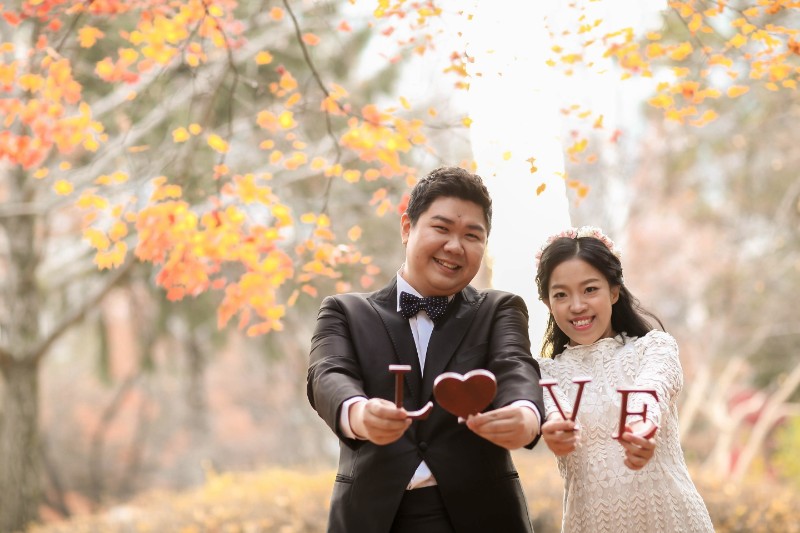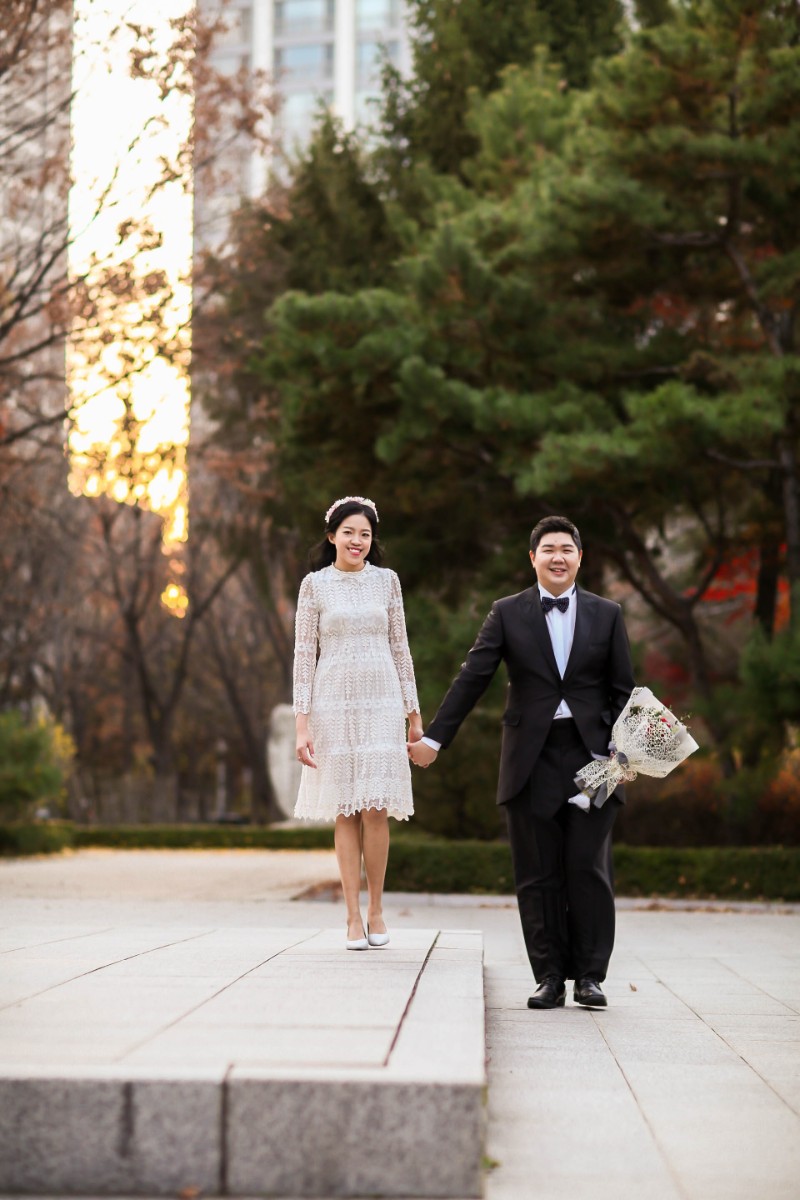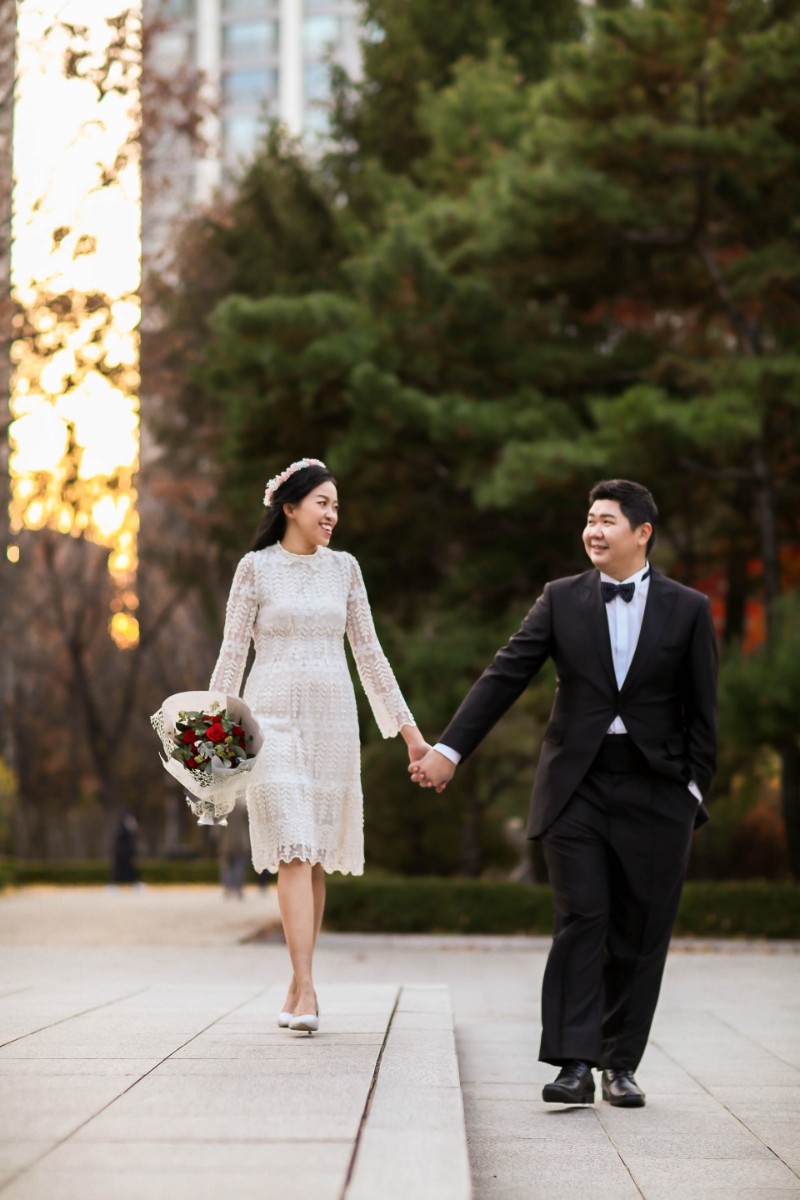 When Alen led her to the spot, atop a bed of golden-yellow leaves, he knelt onto the ground and presented Chiang Wey with a bouquet of roses before asking her to marry him. Of course she said "yes!", though not without tears of joy streaming down her face. Alen and Chiang Wey then proceeded on to a proposal photoshoot session around the park, taking beautiful pictures framed with flaming red and bright yellow autumn foliage.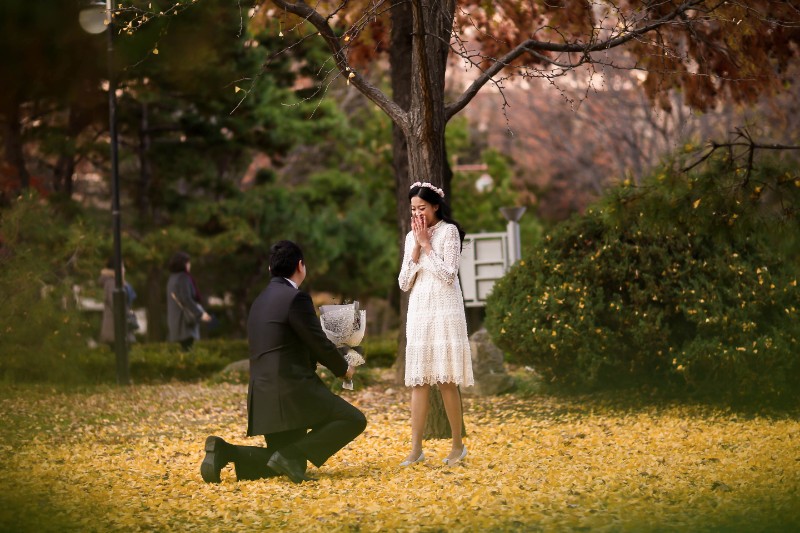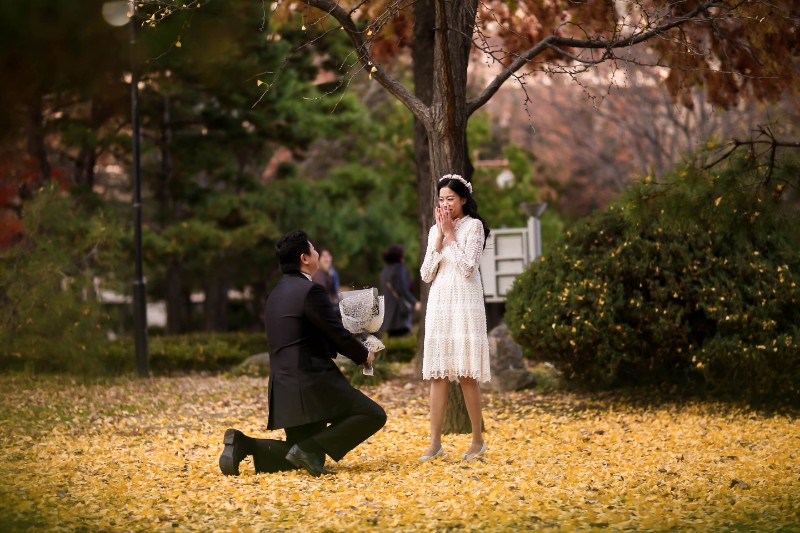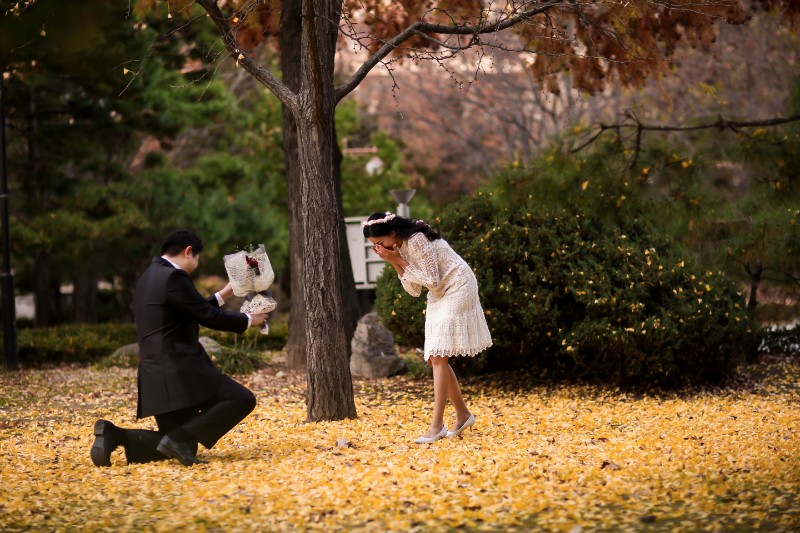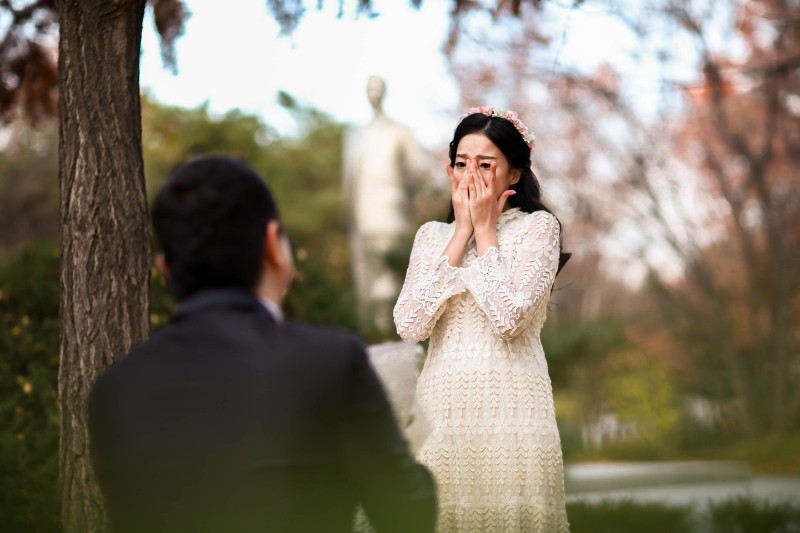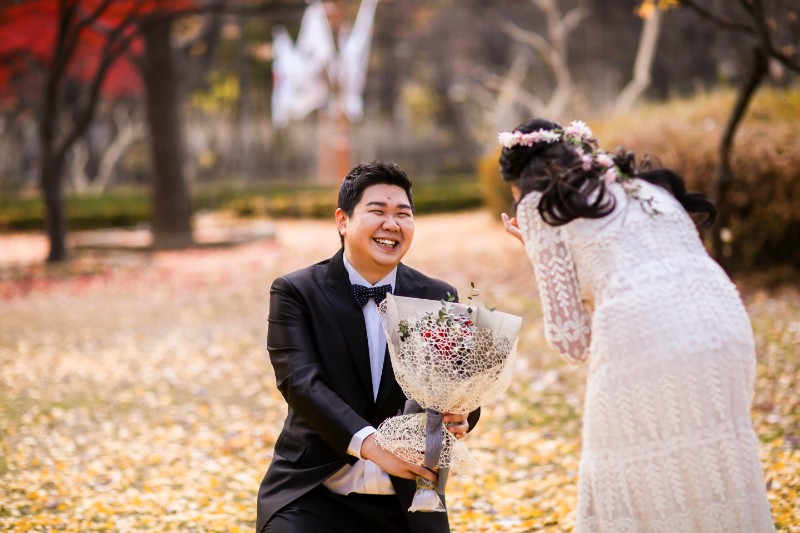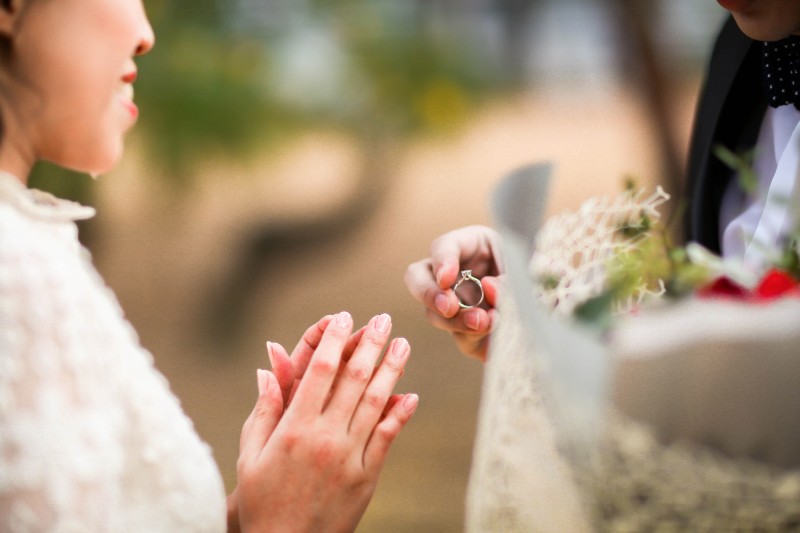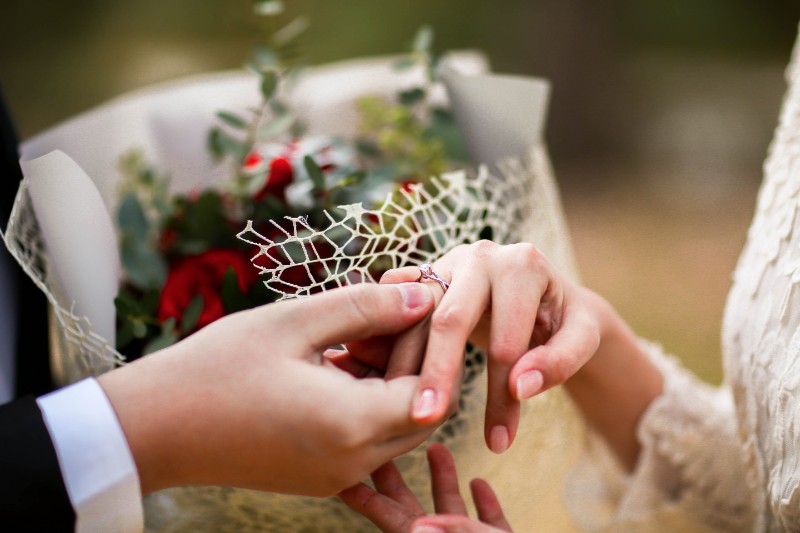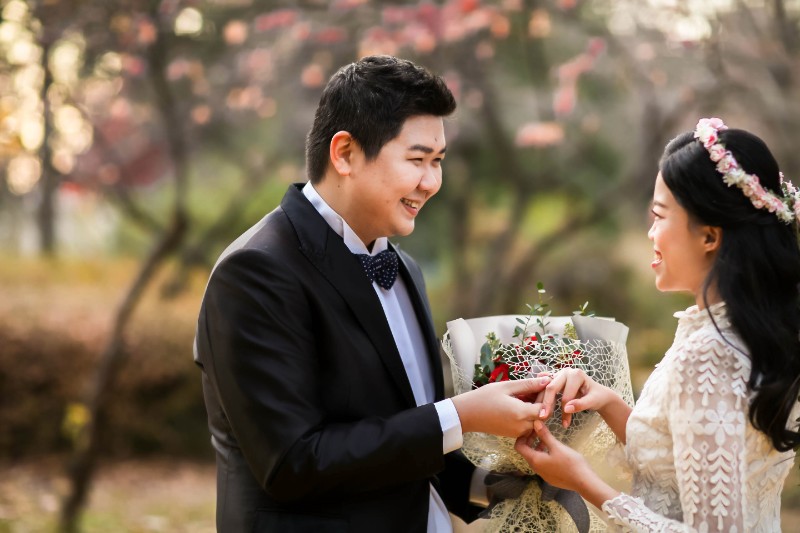 Chiang Wey shares that "My boyfriend and I (should I have said fiance instead haha) really enjoyed and had fun at this photo shooting session. Nevertheless thanks to OneThreeOneFour for helping alen to prepare the surprise. Thank you so much and we love it very very much"