There's just something about proposals that we love- from the anticipation and surprise, to the moment when the man gets down on his knees with the diamond bling, to the precious second when the bride says 'I do'. In every stage of the proposal story, love abounds, and that is why we love celebrating with couples on their very special moment, the moment that cements the start of their new beginnings.
When the groom pops the question in a place that is significant for the couple, then it gets even more romantic. Just a month ago, Leonard decided to propose to Nicole in Coney Island, Singapore. He chose this untouched sanctuary for his proposal location as the couple's love nest is in Punggol, close to Coney Island. In fact, just by walking along Punggol Settlement to Coney Island, you can already spot a glimpse of their new house.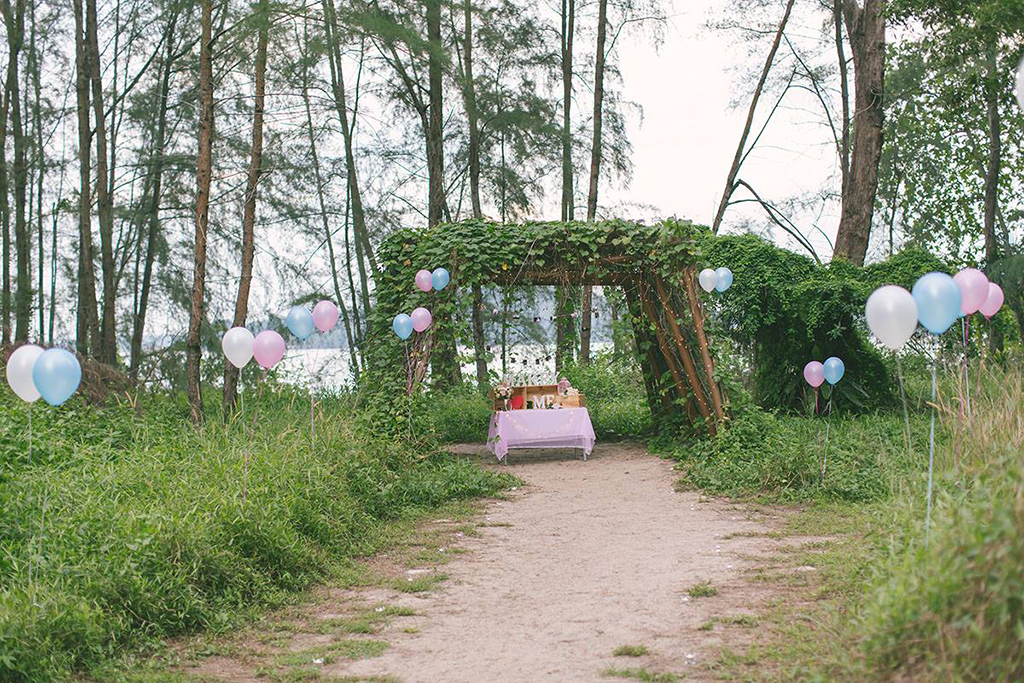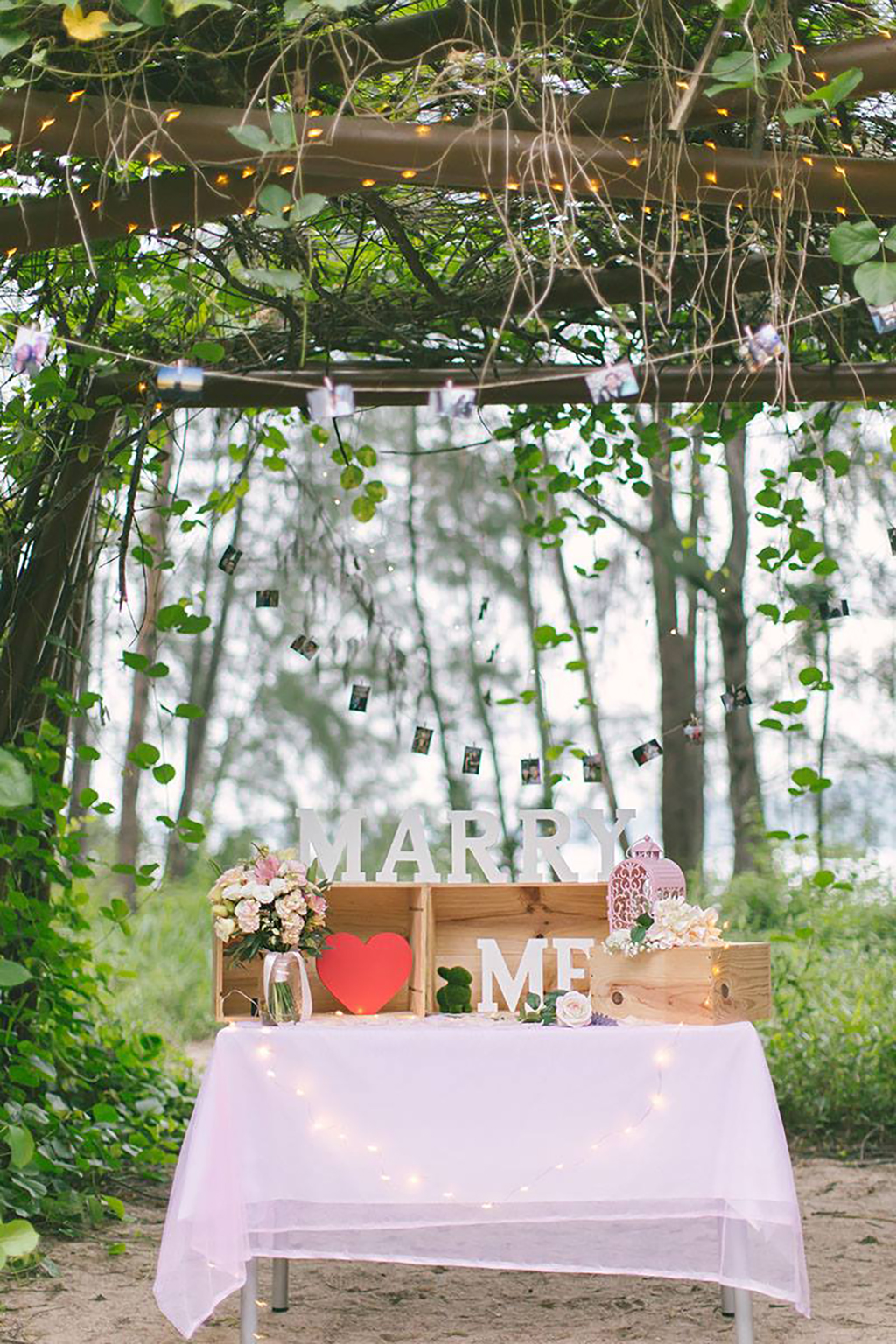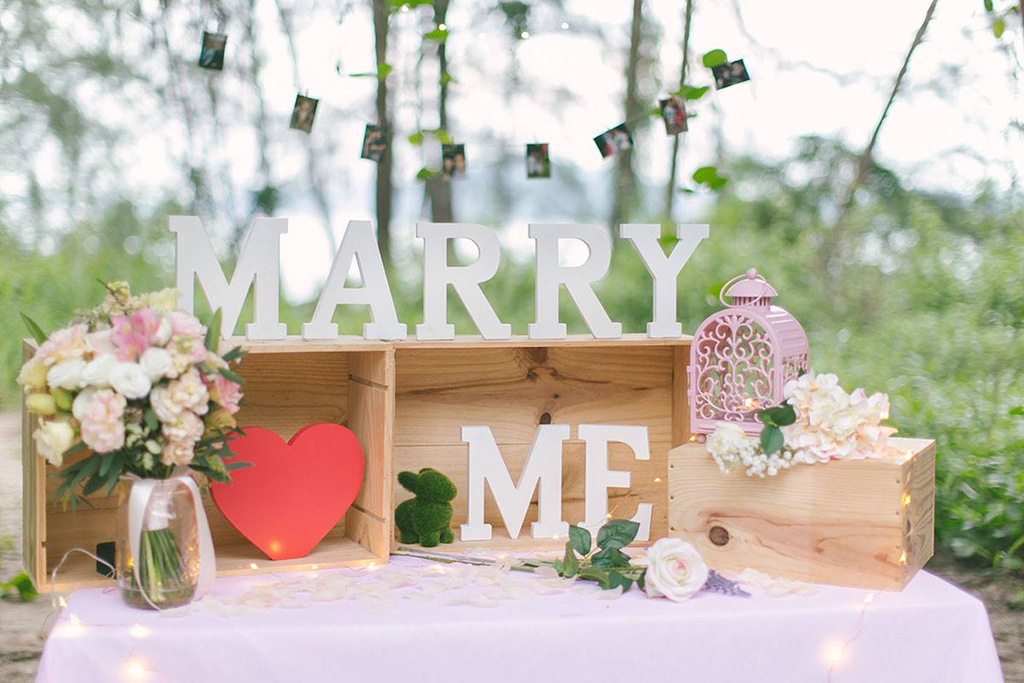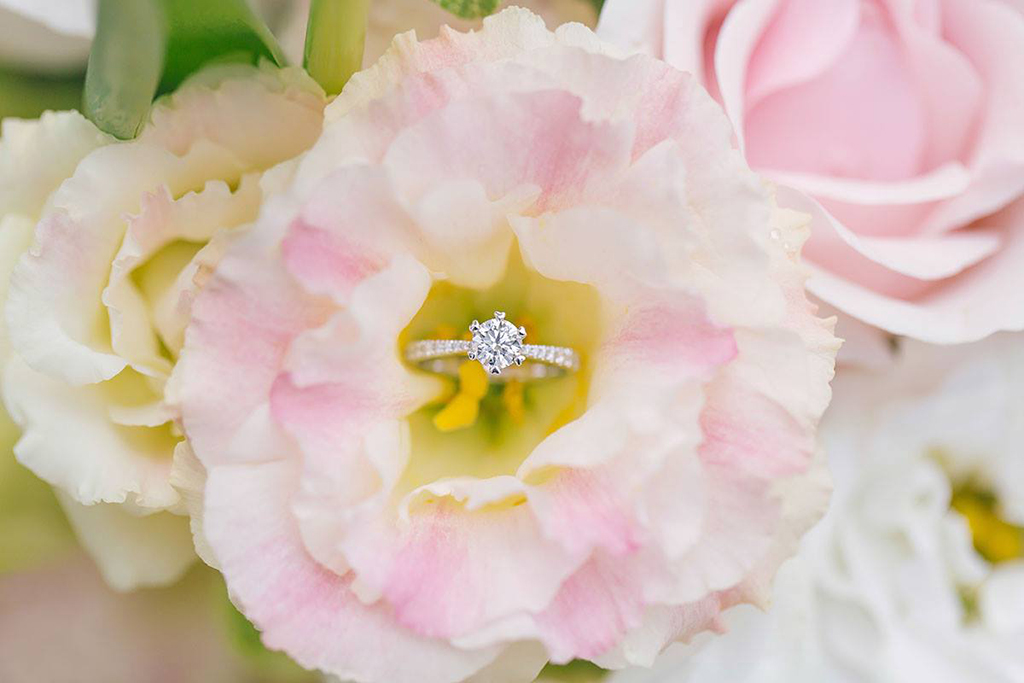 With romantic fairy lights, photos of the couple hanging across the park, and rose petals thoughtfully strewn all over, Leonard added a pop of colours with his DIY decor to an otherwise green backdrop. Roping in a few of the couple's close buddies to help with the styling, Leonard also gave his friends the opportunity to witness one of the couple's most unforgettable moments in their lives.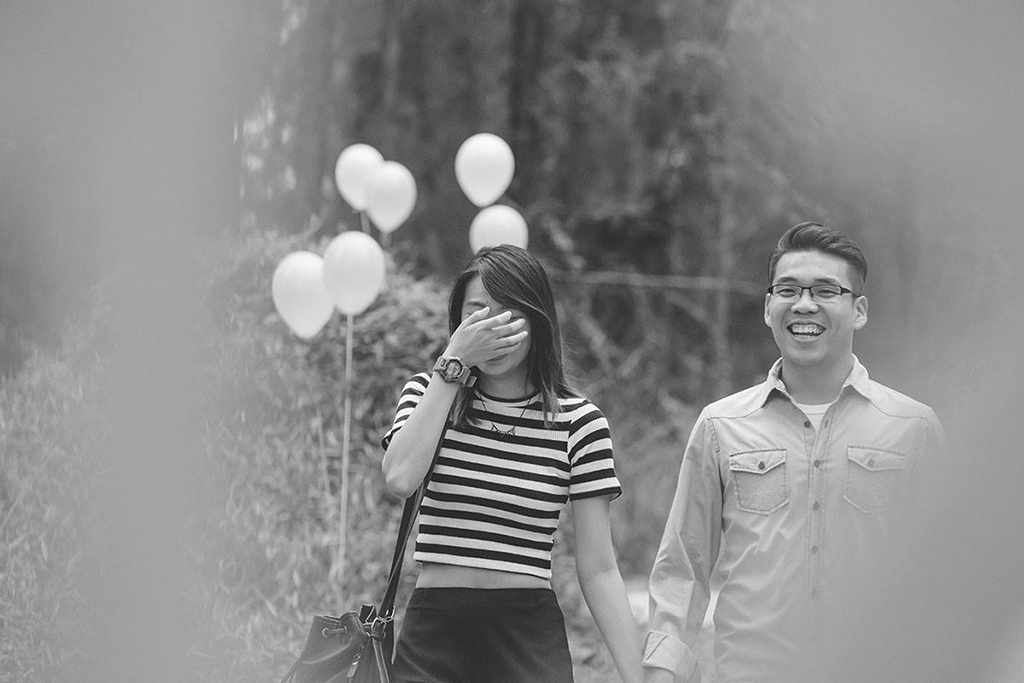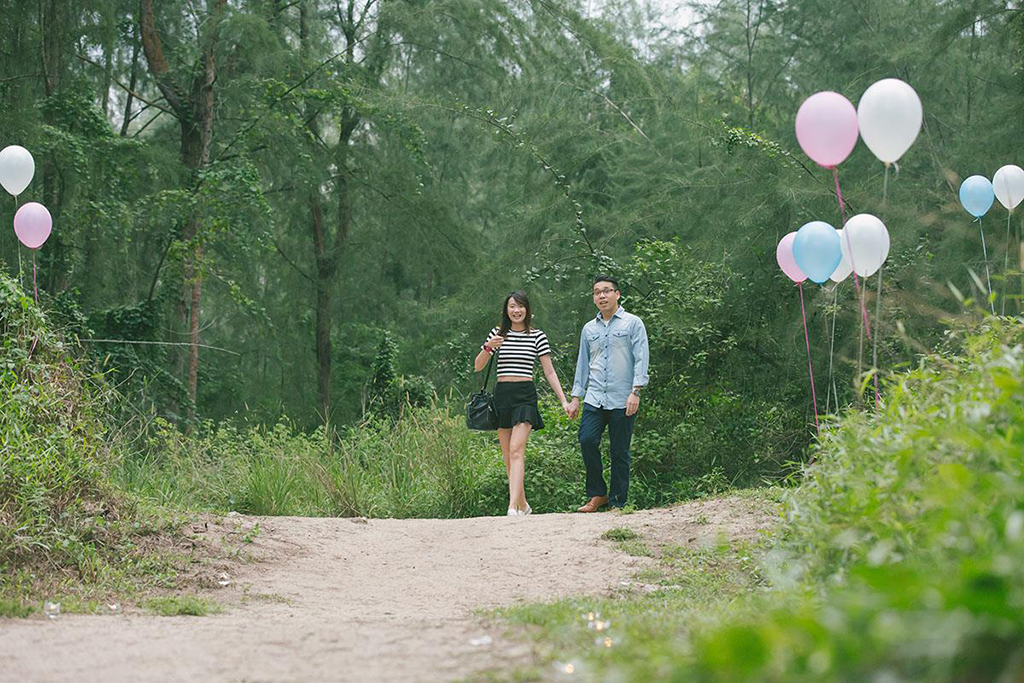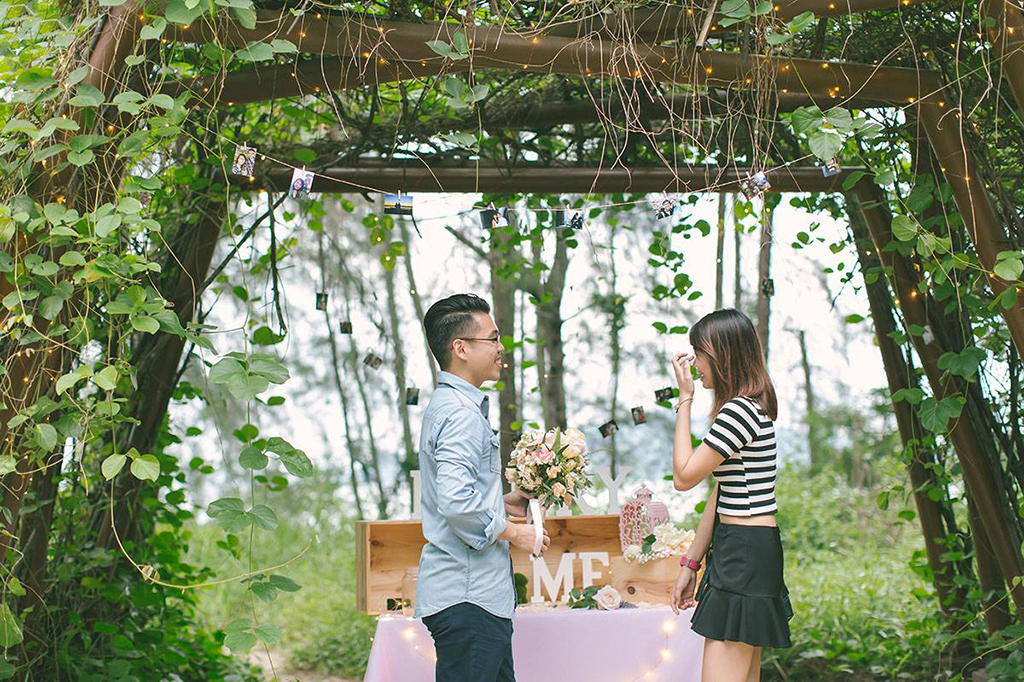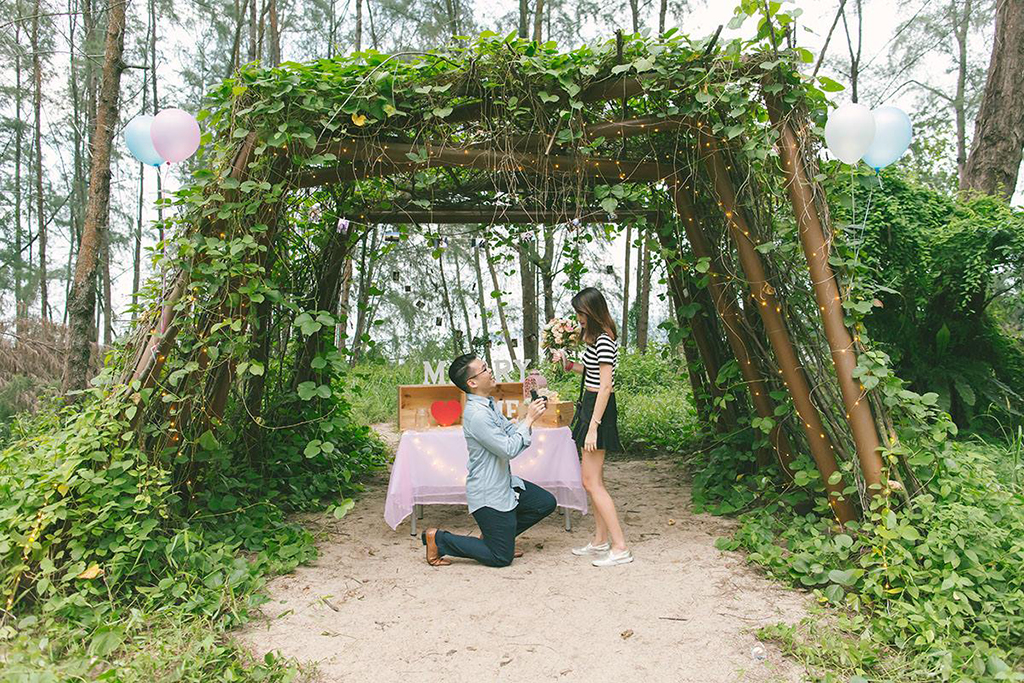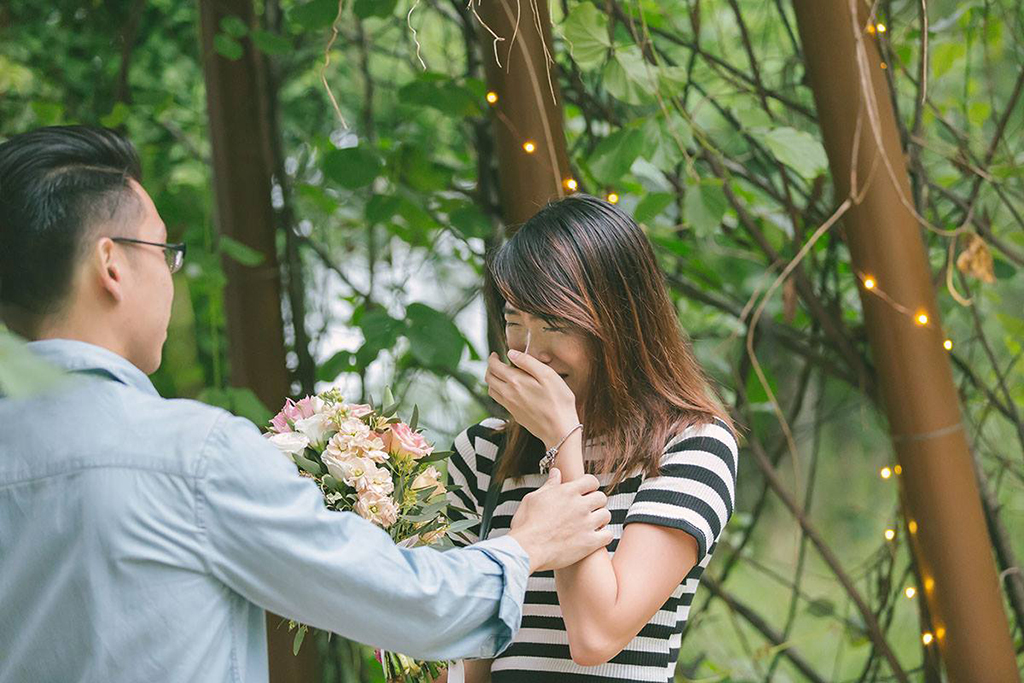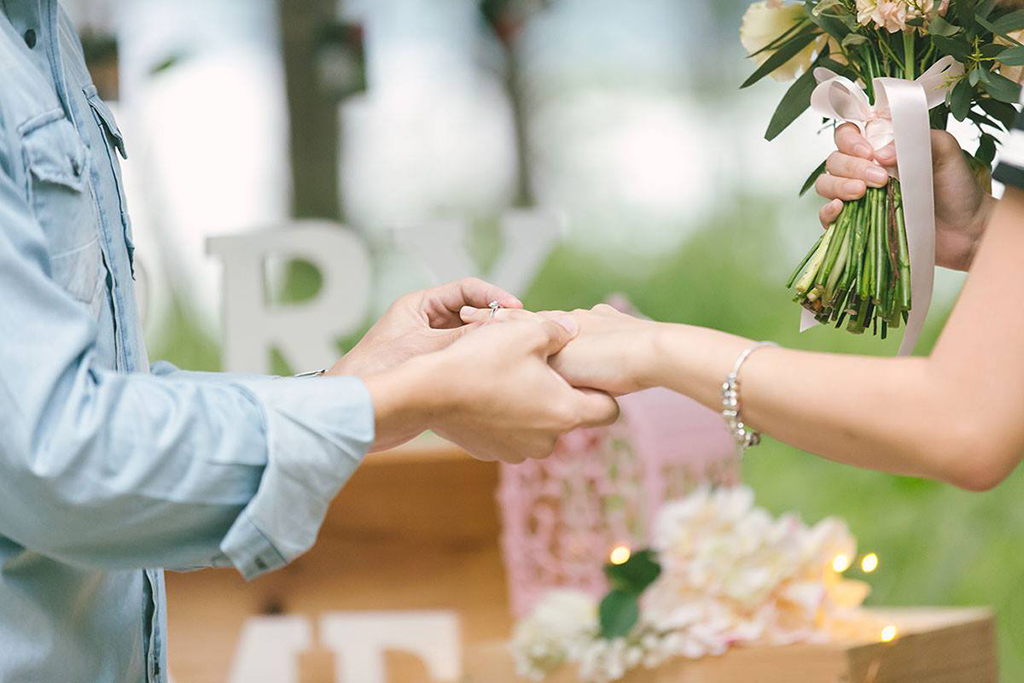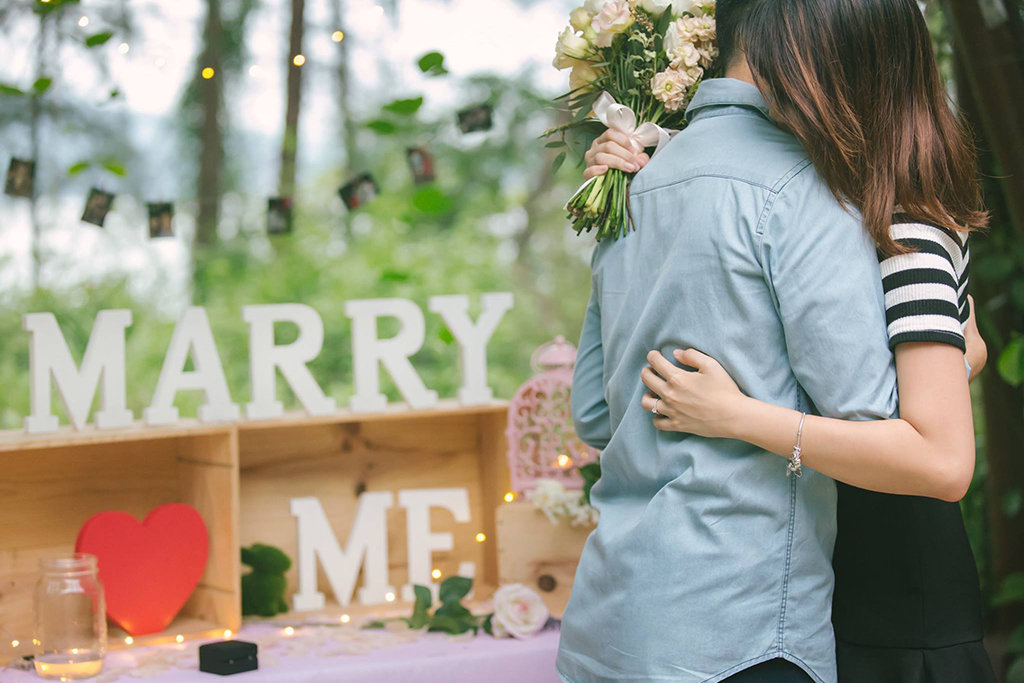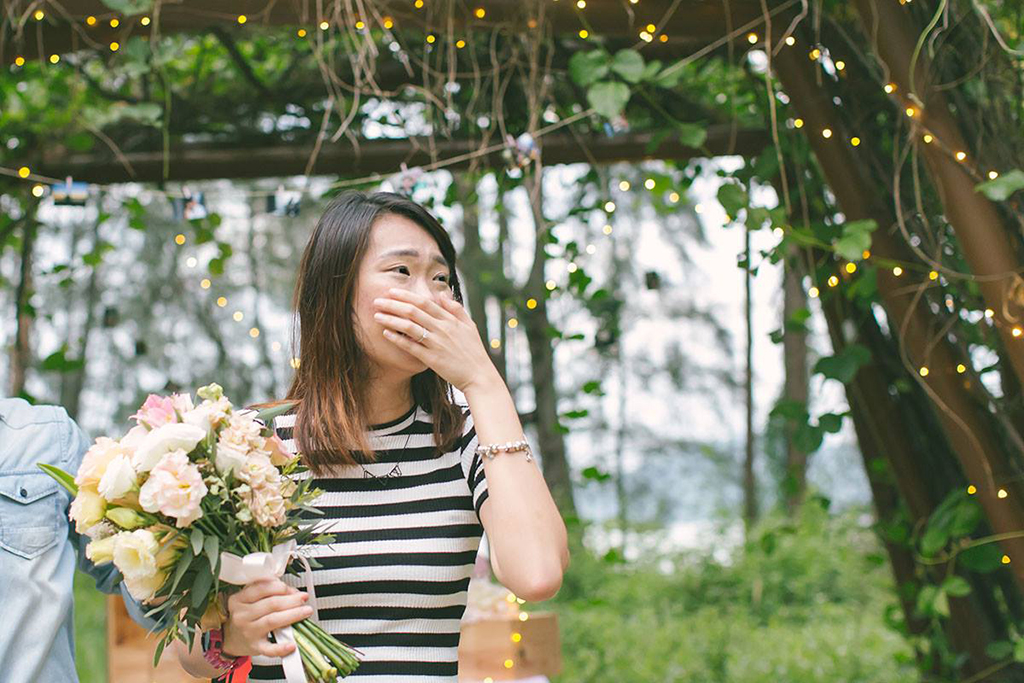 To surprise his fiancee, Leonard told Nicole that they would be having dinner with his colleagues, but because they would be arriving earlier, he would bring her to Coney Island for a walk since she hasn't been there before.
Of course when Leonard got down to his knees to pop the question, Nicole was greatly surprised and grateful about all the effort by Leonard in making this proposal happen. Her tears simply flowed and this touched the hearts of everyone who were there to witness the special occasion.
All these little precious moments were swiftly captured by Awesome Memories Photography.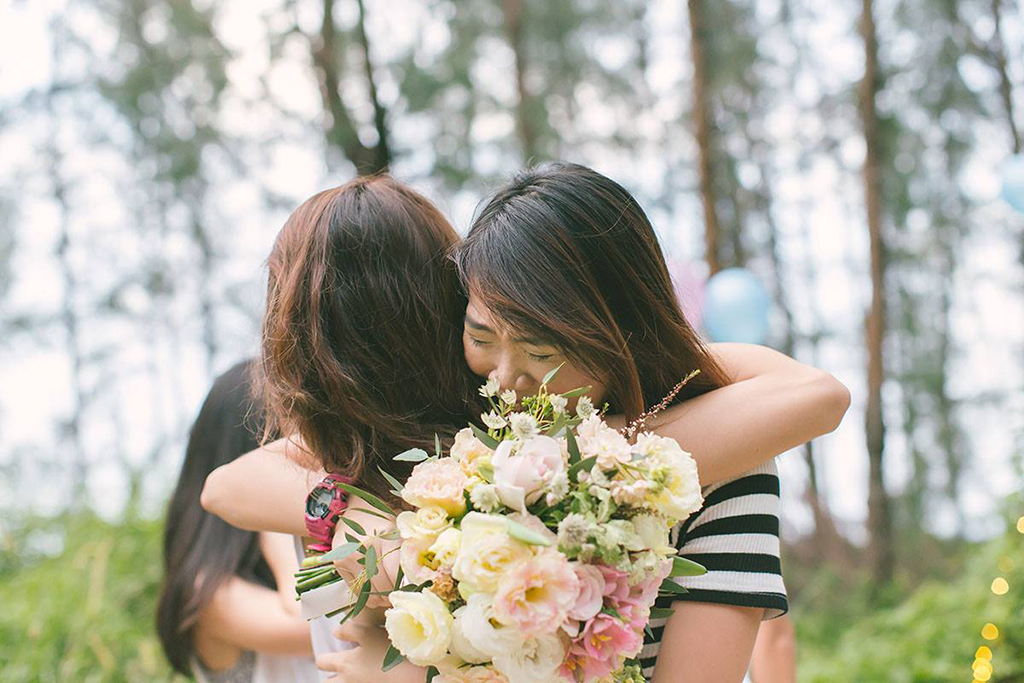 The couple behind Awesome Memories Photography, Michelle and Alvin, also pitched in to help Leonard in the couple's proposal story. From a girl's perspective, Michelle  helped to improve the styling of the decor. Whereas from a guy's perspective, Alvin gave some tips on how Leonard should put on the ring and of course remember to open the ring box the right way!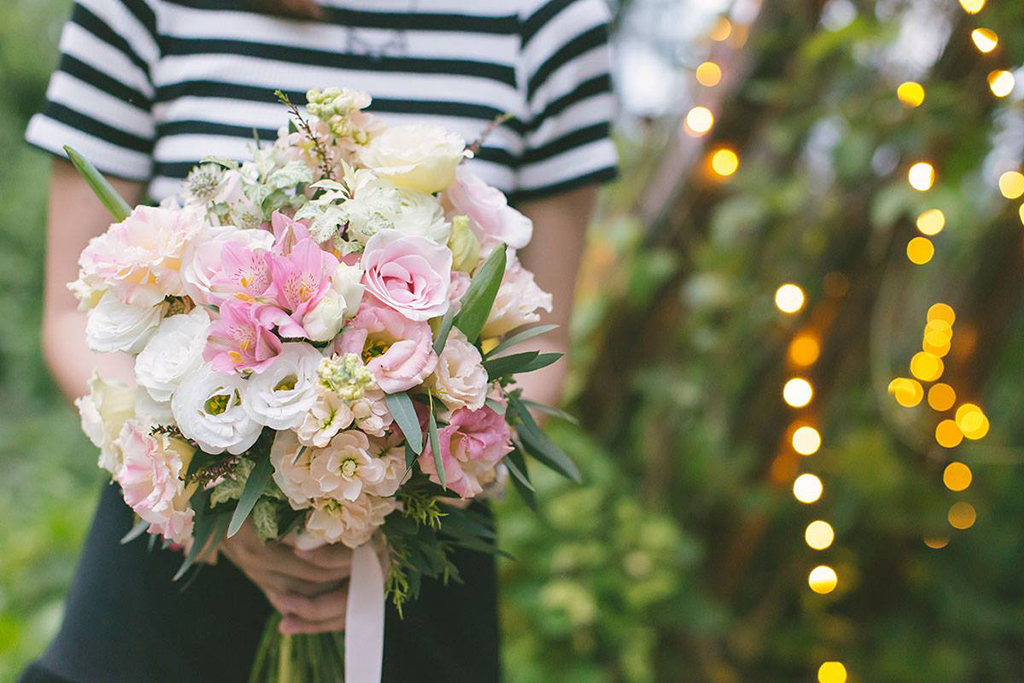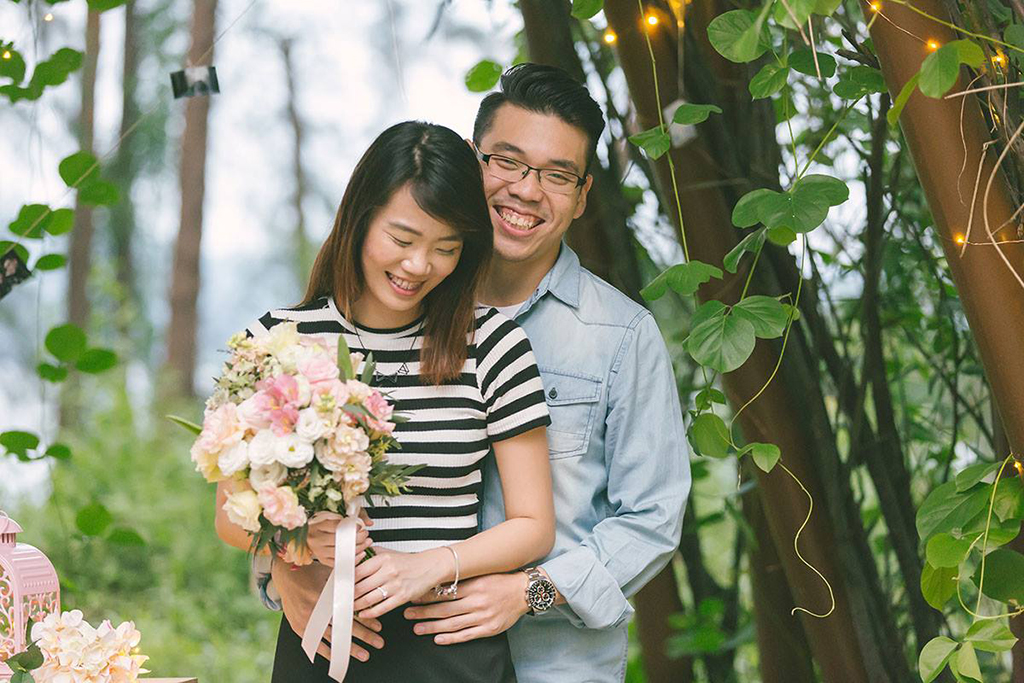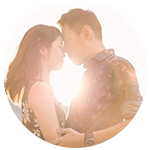 The founders of Awesome Memories Photography are Michelle and Alvin, a couple themselves. They focus on capturing amazing pictures that are sincere, heartfelt and romantic, pictures that will tell your unique love story. They would be excited to celebrate with you on your new chapter in life by documenting all your loving and precious moments. If you want them to be a part of your wedding journey, then head on over to their profile to chat with them!
Our new series Wedding of the Day also known as #WOTD, brings you to a different wedding or photo shoot taken in different cities around the world each day. At OneThreeOneFour we want to share with you our daily inspirations, so be prepared to feast your eyes on awe-inspiring weddings from all around the globe!